"Save Me" (opens in separate window)
is tom wolf an idiot?
friday, april 16
th

, 2021
Just proposing more taxes on an unemployed populace and failing economy. Plus an increase in spending.
[FULL TITLE: "Is Tom Wolf An Idiot? Just Proposing More Taxes On An Unemployed Populace And Failing Economy". Plus and(sic) increase in spending...]
Governor Tom "Tommie The Commie" Wolf of Pennsylvania confuses me. He does not appear outwardly to be an idiot. He seems to be able to dress himself. He is well educated. Unlike Joe Biden he does not have to hustle off camera to avoid answering any questions more consequential than what flavor of ice cream he is eating.
And, yet, I can only conclude he is, in fact, an idiot.
Liberty surrendered, is rarely restored.
Many, many months ago the good Governor shut down the state of Pennsylvania with a series of ill-considered and poorly executed executive orders justified vaguely by the existence of a so-called pandemic. Strangely enough, when businesses were shuttered and people laid off, tax revenue, which is based on income, plummeted. The State of Pennsylvania is now drowning in red ink.
And, so Wolf has decided that in order to make up for the shortfall caused by the fact this his constituents don't make any money – he will make them pay higher taxes – on the income they don't have any more. The Governor is proposing an increase in the personal income tax rate from 3.07% to 4.49%, starting July 1. That would be the first increase since 2003.
The American media has the public rating of a child moltestor.
If you are confused you should be. You might as well have stepped through the Looking Glass.
Pennsylvania, like most states, is required to balance its budget. It cannot, like the federal government, just keep charging things to some magic credit card in the sky. At present, best estimates are that Pennsylvania is about $4.5 billion dollars short of what it needs just to continue to operate at current levels.
That would seem bad enough. Undeterred, though, Wolf is determined that he will make an already catastrophic situation worse. He is not just proposing to raise taxes. He wants to increase spending. That includes a 20% increase in aid to public schools and all sorts of things he wants to do to provide aid to the poor; it never having occurred to him apparently that there might not be so many people in need of public services, if the economy was open, folks had jobs and businesses were not imploding all around us.
In the name of protecting us from a virus, which may or may not pose anything like the public health threat claimed, Wolf has destroyed Pennsylvania's economy.
– From Wolf's first emergency order through the end of 2020, more than 2.5 million Pennsylvania's filed for unemployment.
– In 2020 payroll employment in the Commonwealth declined by 7.8% compared to the year before.
– As of September 2020, there were 477,000 fewer payroll jobs in Pennsylvania than there had been at the same time in 2019.
– At some point since March 2020, 5.18 million Pennsylvanians have lost their jobs. Surveys show that an additional 3.27 million fear losing their jobs in the near future.
– According to Federal data, pandemic restrictions forced 30% of Pennsylvania businesses to close, at least temporarily, as of September 2020. This number was second in the nation only to Michigan.
– Nationally, because of restrictions like those in place in Pennsylvania one quarter of the remaining small businesses will have to close in the next six months if lockdowns remain in place.
– Revenue from small businesses in Pennsylvania dropped 27.7% from January 2020 to January 2021.
– As of today, 48,000 Pennsylvania renters owe a collective $244 million in rent. When eviction moratoriums expire, as they must inevitably do, that money will be due, and nobody on Earth thinks the renters in question will be able to pay it. A tsunami of evictions lies ahead of us.
– Suicide rates are up.
– Mental health is deteriorating.
– Because elective procedures have been pushed off hospitals have actually laid off staff and lost money in the midst of what we are told is the defining health crisis of our time.
What exactly Wolf's motivations are and have been for his catastrophic decisions remains unclear. Certainly, he was willing to tank the economy in the interest of defeating Donald Trump. Certainly, arrogant as he is, Wolf enjoys on some level the power he derives from the "emergency." He is also no doubt emboldened by the fact that the bulk of his Republican opponents apparently lack the intestinal fortitude to stand up to him, call his bluff and force a true showdown over his tyrannical edicts.
Even so, it is hard to fathom how he cannot possibly see the devastation he is causing. We are not experiencing a temporary lull in economic activity. We are not suffering through a period of inconvenience. This man and his minions are in the process of destroying the economy of one of the great industrial states of this Union.
The impact of the decisions Wolf has made will be with us for many, many years into the future. The small businesses that he is killing will not magically reappear. They will be gone forever. The families that are being crushed under the weight of debt and homelessness will not suddenly repair themselves. They will be shattered, and the ripple effects in terms of drug use, spousal abuse and criminal behavior will haunt us for a generation.
One thinks, Wolf must on some level understand this. He cannot possibly be unaware. Can he? Or maybe, just maybe, he really is an idiot.
© 2/3/2021 by Charles "Sam" Faddis, "AND".
A Day In The Life.
Up at 8a on Friday, to a cool 52° and rainy day, I checked my BSL (Blood Sugar Level), made Kona Hawaiian Estate Coffee, had an English Muffin, posted the "Chris Plante Show" to FR, and got ready to go to nearby Rite Aid Pharmacy to get some waiting Rxs. April showers bring May flowers. Or something like that. My left hip and knee were hurting.
After lunch, I took 3 Gabapentin, for the Neuropathy pain, and went to sleep on the LR couch for three-plus hours. I woke, feeling no pain in my left hip/thigh/knee or shin. Amazing, once again. After dinner, I watched Discovery's "Gold Rush" until Tucker, Laura and Gutfeld came on, and called it a night at 12 midnight.
If you've got nothing to do, find something to do. If it's not important, make it important.
Awake at 8:30a on Saturday, it was a cloudy, drizzly 52° outside, so I fired-up the condo heat, did a finger-stick, had coffee and breakfast. My left hip/thigh/knee and shin were hurting, so I decided to stay-in, take some pain relief meds and just relax. After lunch, I grabbed a few hours rest on the LR couch, watched a rained-out NASCAR race at Martinsville, and had dinner. I watched some new episodes of "Gold Rush" and "Dave Turin's Lost Mines", followed by some shows on FNC, and finally made it to bed by 12 midnight.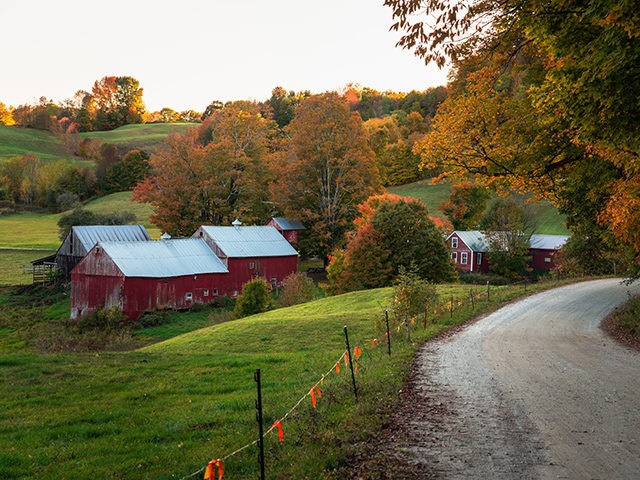 I slept-in until 9:30a on Sunday, did the usual routines, and got ready for the day ahead. I had laundry to get done, no races on TV, a hurting left side, so I puttered around the front and rear gardens, putting-in plant stake hoops, in the nice weather. After lunch, I grabbed a 2hr nap, watched some of the rain-delayed NASCAR race from Saturday, finished-up the laundry and did some light chores around the condo.
After dinner, I tuned-in Amazon Prime and watched the 2nd-of-8 in the series, "Jesse Stone: Stone Cold" (Tom Selleck), and some more of Discovery's "Homestead Rescue" until 10p, when t-storms and torrential rain arrived, and quit for the day.
If you live long enough, you have regrets, and the ones that "nag" at you the most, are the ones where you knew you had a choice. The very same ones where you knew you could have stopped yourself; the very same ones where you looked into a mirror, and everything good inside yourself said, "Don't do this".
Up at 8a on Monday, it was another cold, drizzly day, and I had knee pain that just wouldn't go away, even after a thorough slathering of CBD Pro-Level 5 Ointment, so I limped around all morning, hoping the knee wouldn't buckle. I postponed my food shopping trip to Weis Market because of it. After Lunch and a 2½hr nap, the pain was mostly gone and I felt okay. Rite Aid Pharmacy called with multiple Rxs ready, so I drove over around 4:30p, before the rains arrived, again.
After a small dinner, I watched 4th-of-8 in the series, "Jesse Stone: Sea Change" (Tom Selleck) and 5th-of-8 in the series, "Jesse Stone: Thin Ice" (Tom Selleck), and 6th-of-8 in the series, "Jesse Stone: No Remorse" (Tom Selleck) and all free on Pluto CATV; somehow, I always get the series out-of-order. I thoroughly enjoyed seeing them again, after years, though I have the DVDs. I bagged it around midnight.
Up at 8a on Tuesday, I did the usual morning routines, had Kona Coffee and some smokes in the garage, posted the "CP Show" to FR, slathered my sore left knee with CBD Pro-Level 5 Ointment, and just relaxed. I had an app't at Restorative Bodywork, in South York at 1p, so I left after lunch. That went very well. On the way home, I stopped at Weis Market and filled my food shopping list, and made a few other stops. I stayed home for the rest of the afternoon, and watched another streaming episode, which I somehow missed purchased buying on DVD years ago, of "Jesse Stone: Lost In Paradise" (Tom Selleck) on a channel called "tubi". After dinner, I watched some selected Fox News shows until 10p, did my nightly DR shot, and closed down.
I slept-in until 8:30a on a cool and rainy Wednesday, hurried to get the "CP Show" posted to FR, made coffee and had a couple smokes in the garage, and finally, a light breakfast. I had a FedEx box on the front porch teak bench, and brought it inside to open. It was the Lobster Bisque 6-pack, and the Crab Bisque 6-pack is scheduled to arrive today. I had some errand to get done, so I left at 10:30a, and was back by 12:30p. I just noticed that my "missing perennials" in the back broken flagstone patio garden, are now coming up. The two magnificent Hostas and massive 37 bloom Purple Coneflower are finally poking thru the ground.
After lunch, I watched the History Channel's "How the States Got Their Shapes", paid some utility bills online and rested my painful left knee. I re-watched "Jesse Stone: Lost In Paradise" (Tom Selleck) on a channel called "tubi" for 2nd time, seeing some things I'd missed. I checked other "thriller movie channels" and the other 8 movies weren't to be found, so I'll have to watch my DVD "Jesse Stone" movies on my computer's 27" monitor, instead of the Samsung 82" TV. Crap. After dinner, I watched some Fox News shows episodes, and called it quits at 11:30p.
Up at 6:30a, since the cleaning ladies would be here around 8:30, I did the usual morning routines, a finger stick to record the BSL number, made coffee and had a couple of smokes in the garage. I had 6 various-sized shipment boxes, plus the recycle bin and garbage bag, to go out to the curb, so the Jeep stayed out all night. Happy IRS Tax Day! After the cleaning ladies left, I switched the radio from country & western music (for the clleaning ladies) back to the "Chris Plante Show" (for me).
Today is the 109th Annive4rsary of the sinking of the RMS Titanic in the North Atlantic Ocean, losing 1,503 people. RIP.
Becky stopped by on her way back from Wegman's in Lancaster, with a whole lot of prepared foods for me, and with an almost full 'fridge, I had to unload certain thing for Sherry and her son, Corey, and drive them to her home, plus get a kiss and hugs. Those were worth the drive, alone. After a short trip from Sherry's, to my Dr's at Apple Hill Med Ctr, I got home around 4p, doing a couple more errands and fueling-up the Jeep HEMI V8 "White Lightening", on the way back. It's a thirsty beast with a 25gal tank.
After a dinner of Steamed Dumplings, Angel Hair Pasta & Asiago Cheese, I took out the recyclables and garbage, closed-up the condo as temps dropped quickly, put the Jeep away for the night and settled-in for the night. I watched the evening news on FNC, a couple of movies on Amazon Prime and called it Yankee Doodle at 10p. Tomorrow starts another week here in the "Journal".
The Past Is Not Past.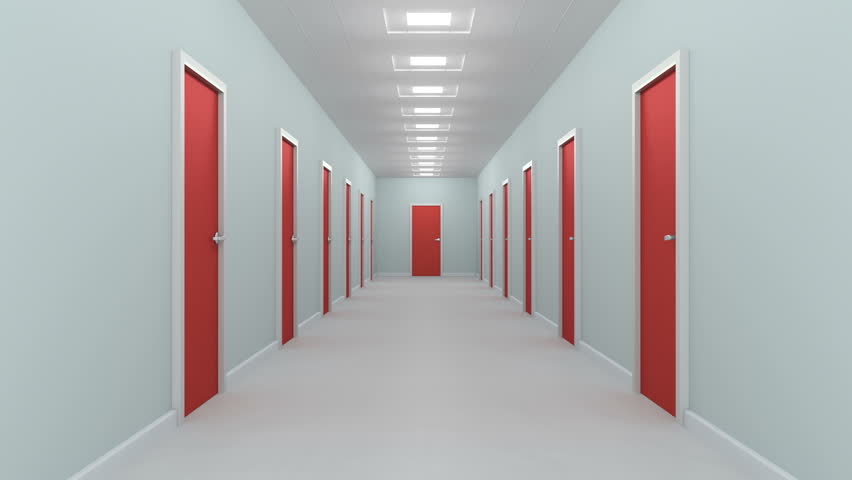 The past is not dead, in fact, it is not even past.
The axiom underlying the statement the past is not past is the reality that regardless of cultures, circumstances, or even time, the natural tendencies and impulses which are the motivators driving civilizations do not change. What follows from one generation to the next since the beginning of world history, is essentially the same plot with a variety of nuances in different settings with different characters—from Babylon to Alexandria, to Rome, to Berlin, among others—and finally, to Washington DC, is driven by internal forces, both spiritual and natural, within mankind. That will not change as long a mankind exists.
During Hitler's rise to power in the 1930's a great part the ideology he embraced was popular in intellectual circles, not only in Europe but internationally. In fact, Hitler had great financial support coming from powerful American corporations, which, even after the war broke out continued to supply Nazi Germany by using Argentina as a go-between to launder trade. He also relied upon American technology such as the tabulation technology sold to Hitler by IBM that was used to help track Jews and carry out the Holocaust. Citizens whose data is being collected and stored today should also be concerned about the extent the population is being monitored and tracked.
Most of Hitler's fascist ideology was not as original as one might imagine, but rather, it was formed from a combination of ideas derived from ancient philosophers, pagan and esoteric beliefs, mix with a collection of modern worldviews and philosophies held by prominent thinkers and academics of the day.
In fact, many core beliefs upon which the Third Reich was built were part of, what at the time, was considered a widespread progressive worldview. There were a number of prominent individuals of great recognition, influence, and power who also shared similar views, some of which, quietly sympathized with Hitler, while others supported him openly. There were also those who opposed Hitler, not because of the endgame he imagined of a world order, but of the way he proposed to get there and his personal ambitions of being top dog. Before the war, FDR was a huge fan of Mussolini throughout the 1930s.
Proponents of fascist thought were scattered throughout the Axis nations and also were present in America, England, and throughout the world, proliferating societies in both hemispheres. In their ranks were corporate giants, international bankers, academics and renown intellectuals, politicos and other celebrated individuals of great power and influence.
Indeed, much of Germany's international support structure before, and even during the war remained intact after the war. Some even continued aiding Nazi war criminals in the aftermath by providing escape routes, documents, and sanctuary to prominent Nazi war criminals. Even governments which fought Nazism took in and gave prestigious positions to German scientists and experts in order to obtain advanced knowledge and capabilities to stay on the cutting edge of technology and gain an advantage in a modern world.
After the Third Reich utterly collapsed, its global base of sympathizers which remained intact immediately set out recasting their image. They seized the day using the very catastrophic events they had help to create as a reason to establish what they hoped eventually would become an effectual world government with an elitist ruling class of philosopher-kings running the show.
The founding of the United Nations in 1945 was their attempt to do this by establishing international laws and controls; however, conflict over the extent of power the body should possess thwarted the UN from having any real authority. Thus, the UN became a quasi-governmental institution serving only as a forum for discussion and coordination between sovereign governments, until such a time nation-states would gradually yield sovereignty and melt into the international body.
Although the UN failed to become the New World Order, it became an institution of change to bring about a global government by working in increments and creating inroads. This has continued unto this day and is now an eminent danger of becoming a reality.
Internationalists realize that in order to establish international controls, the current power of the nation-state must be diminished, especially the power of the United States. However, attempting to undermine laws and governmental systems is an arduous task that takes time. Therefore inroads are needed, and some of the most effective inroads are those outside of government which promote social agendas. These groups in the form of non-governmental organizations (NGOs) and private voluntary organizations (PVOs) are created as a power base to influence government and shape laws from the outside in.
Likewise, by the creation of think tanks, tax exempt activist foundations, community organizations, academia and teachers unions pushing manipulative curriculum and the like, the mentality of society has been transformed. It has been a lengthy process taking generations, but in reality the most efficient way to overthrow a system of government is to gradually change the culture until the people overthrow the system themselves or simply allow others to do so.
On the other hand, the transformation of society is not only left to NGOs and PVOs which are but tentacles of international corporations and activist billionaire philanthropists who create and fund them. Many corporate giants also actively work as change-agents and are openly involved in social engineering.
They have a great affect directly on the culture being the owners and controllers of major media outlets, music, television and movie studios, production companies, publishing houses, major internet search engines, and a long list of many other entities, which not only have a tremendous impact upon society, but also make billions of dollars to further their agendas while doing it. One of the wealthiest and most predominant of these social-engineers is George Soros who funds the Open Society Institute (OSI) along with various other NGOs, but besides Soros there are many others.
Determined to micro-manage global social and economic conditions, these elitist individuals, corporations, and organizations have engaged in a cultural revolution to overthrow traditional beliefs and systems. This culture war began decades ago and has gained momentum since, but a great shift took place particularly during the 1960s and '70s under the banner of world peace.
The current transformation of the world's diverse cultures into the modern age of high technology is evidence that while humanity has come a great distance in some ways, in other ways it has remained in the same world. The elitist social warlords of today have evolved since the days of those before who gained dominion through brute force by way of the sword. Today they conquer their subjects with ideology, propaganda, and even entertainment, enticing whole societies into submission. Satiating the minds of their prisoners through lust into apathy, they have brought the culture into mental bondage by way of manipulation into the chains of their own desires.
Regardless of the ways and means between the past and present, the same aspirations of world domination remain constant, the same spirit remains in control. In terms of objectives, the past is not merely yesterday, it is today and tomorrow. The engineered transformation of society today is but a continuation of the war for the souls of mankind.
It may also be said that somewhere, whenever we are not at war, someone is in the process of building up to it, either intentionally or in blind ignorance out of an attempt to create a perfect world order—one where they are in charge of everything. The more things change, the more they stay the same. I wrote this way back in 2009, have things changed, or have they only become more evident?