president sociopath
friday, august 3
rd

, 2012

is president ∅bummer a pathological liar, a psychopathic liar, a professional liar and a narcissist? Yes. In other breaking news, water is wet and the sun also rises.

The ugly and disgusting aspect of The ∅bummer Record and this so-called president, may not be his radical ideology, but his obvious sociopathy in selling that false utopian ideology. Now he's been caught lying about his severly-dysfunctional family's racism. In "Dreams from My Father", his the 1995 phony memoir written by 60s terrorist filth and murderer Billy-Bob Ayres, ∅bummer used the story of his paternal grandfather's imprisonment and torture at the hands of British colonists in Kenya as an example of white cruelty. He claimed Hussein Onyango Obama-Lama-Ding-Dong was unjustly detained for six months before being released as a crippled, lice-ridden "old man". In fact, none of that crap is true, according to Washington Post editor
and biographer David Maraniss, who traveled to Kenya to investigate the lie. His grandfather was not detained or beaten by his "white rulers," as ∅bummer, writing as a 34-year-old lawyer, claimed.
That is only the latest example of massive edvidence of fabrications, embellishments and outright lies told by this psychotic bastard, who has a real pathological problem with the truth. Stacked up, his whoppers would make even the lying rapist scumbag, BJ Clinton, pale in comparison. A very small sampling:
Lie #1: ∅bummer has repeatedly claimed his white grandfather, Stanley Dunham, "fought in Patton's 3rd Army," when he was actually a desk clerk with no combat experience in WWII.
Lie #2: ∅bummer claimed Dunham, a commie sympathizer, signed up for duty "the day after Pearl Harbor," when in fact he waited six months.
Lie #3: ∅bummer claimed his father "fought when he got back to Kenya against tribalism and nepotism, but ultimately was blackballed from the government," when in fact he fought against capitalism and lost his job when he advocated
communism.
Lie #4: ∅bummer has claimed his late mother's health insurer refused "to pay for her treatment" for cancer while citing a "pre-existing condition," when Cigna paid all her hospital bills and never denied payment.
Lie #5: ∅bummer claimed he and a black high school friend named "Ray" were ostracized in Honolulu, when in fact the friend, Keith Kakugawa, was half-Japanese, and neither of them experienced discrimination.
Lie v6: ∅bummer claimed the father of his Indonesian stepfather was killed by Dutch soldiers while fighting for Indonesian independence, when in fact the story turns out to be "a concocted myth in almost all respects," Maraniss found.
Lie #7: ∅bummer claimed his parents decided to marry in the excitement of the Selma civil-rights march of 1965 – and that he personally has "a claim on Selma" – when in fact they were married several years earlier.
Lie #8: ∅bummer claimed his father got to study in the US thanks to JFK's efforts to bring "young Africans over to America," when in fact the Kenyan airlift his father participated in occurred in 1959 under Ike.
Lie #9: ∅bummer submitted a phony bio to his book publicist claiming he was "born in Kenya."
Lie #10: ∅bummer denied being a member of the socialist New Party, when a member roster of the Chicago chapter of the party lists him joining on Jan. 11, 1996.
Lie #11: ∅bummer claimed he had only a passing acquaintance with Weather Underground terrorists Bill Ayers and Bernardine Dohrn, when in fact they held a fundraiser for their Hyde Park neighbor
in their living room, and years later, while ∅bummer served in the US Senate, hosted a BBQ for him in their backyard.
Lie No. 12: ∅bummer claimed he never heard the racist, hate-America lowlife, IrRev Jeremiah Wright, spew anti-American/anti-Christian/anti-Jew filth, while sitting in his foul pews for 20 years, when in fact ∅bummer was moved to tears hearing Wright condemn "White folks" and the US for bombing other countries and even named his the second book penned by Ayres, after the sermon.
Lie No. 13: ∅bummer claimed he got in a "big fight" with old White flame Genevieve Cook, who after seeing a black play asked "why black people were so angry all the time," when in fact she never saw the play nor made the remark.
In both his the ghost-written, phony autobiographies, ∅bummer paints a false portrait of a still-racist America and West, where he, his terrorist friends and turd-world relatives are victimized by that racism. Conveniently, his remedy is redistributive justice through bigger government and screwing America.
To say that ∅bummer has a "problem with the truth", is a major understatement. He is a muslim, racist, Marxist, foreigner mentally-ill, narcissistic sociopath, with a butt-ugly, loudmouthed, ignorant bitch, lardass of a wife, who also hates America. They are both subhuman garbage, filth, crap, shit and trash. FUB∅!
A Day In The Life
Awake and up at 5:30am on Friday, I had a good night's sleep, with all the "rainy music" on my Condo's 4 new skylights. Murphy needed watering/feeding, I scanned the weather and news sites, made Fresh-Squeezed OJ w/ lots of pulp, Soft-Boiled Eggs w/ Toast in a bowl, Hash Browns/Fries and French-Roast, Turkish-Grind Coffee (from whole, freshly-ground beans) with my Chemex® Drip System.
The Condo's rain guage read 2¼" of rain from last night's massive storms. Too late for a lot of Midwest crops, though. Several thousand people in the York-Lancaster-Northern MD area were still without power, as of 6:30am. I decided to inventory and sell a few pieces of my firearm collection: a Bushmaster S16 .223cal/5.56mm Carbon Fiber Pistol, 100-round belt-fed .223cal/5.56mm Beta Drum Mag, and a Glock 32/.357SIG w/ Docter sight and 29-round magazines. They're just dupes/extras and since I don't use them that much, or at all anymore, they're just taking-up space in my massive Cannon T-65 Dbl Door GunSafe. I can sell the AR-15 direct w/ a simple sales receipt; the 2 pistols will need to be taken to a local PA FFL (Federal Firearms Licensed Dealer) for proper sale and legal transfer to another Penna resident. Within 10mins of emailing my "gun list", I had 5
interested people, and one stopped by and accepted my terms for all of the firearms. He'll be back in town in 2 weeks, and we'll do the final sale/legal transfer, then.
I finished-up the remaining 1 Chicken Parmesan and 2 Chicken Broccoli-Cheese breaded & stuffed breasts, with ¼-lb of Chanterelles w/ White Wine, Butter & Parsley for a late 3pm lunch. At 7pm, I went out to visit some friends whom I haven't seen in a while, and got back around 9:30, fed/watered Murphy for the night, and called it a day.
Do yourself a favor: get all 8 DVDs of the "Jesse Stone" Mystery Series, and enjoy them as much and as often, as I do. There's always "something new" in each one you missed the last time, each time you re-watch it.
I slept-in on Saturday, until 6am, watered/fed Murphy, made Fresh-Squeezed OJ w/ lots of pulp, Corn Flakes w/ Banana, Buttered Toast and coffee. From the weather sites, the next 4-5 days looked fairly good, with upp-80s temps, occasional t-storms and middling-humidity; not too bad for a Mid-Atlantic Summer. One of my new First Alert 9120B Smoke Alarms, hard-wired w/ battery back-up, was "chirping", so I had to change the 9v battery, which meant shutting-down all power in the Condo, to safely get into the battery compartment without getting fried by 110v current. I found the 9120B online manual and printed it out. Luckily, I only have 2 digital clocks to
reset. Pain-in-the-ass. I added 9v, AAA and 3v batteries to my Sunday morning shopping list for Weis Market. I left for Dad's at 9:30am, spent 2hrs there visiting and trying to get my ancient (1996), 16-yr old
Kodak DC25 Digital Camera
to work on his HP Laptop, with WIN-7 Pro; it wouldn't. I got back around 12noon.
I grilled-off 2 Bone-In, (Allen Bros) 10oz Filet Mignons on my Condo's trusty and ancient Char-Broil® Patio Grille, made a large plate of Linguini Basil Salad and had some Coffee Gelato drizzled with Balsamic Vinegar. Becky called and we talked for an hour. I listened to Chris Plante and Mark Levin reruns, and watched Tom Selleck in "Jesse Stone: Benefit of The Doubt" until 10:45pm. I heard Murphy snoring upstairs in the Loft, so I shut it all down and went to bed.
On Sunday, I overslept until 6am, even though I had to leave for food shopping at Weis Market at 7am. After feeding/watering Murphy, feeding the birds, I made a quick bowl of Shredded Wheat w/ Banana, coffee, finalized my list and left at 7:15. It was a nice 64°F, cool and cloudy, with the day's high only supposed to get into the low-80s. List-plus items filled, I drove back around 8:30, unpacked the groceries, changed Murphy's litter boxes, gathered my ingredients for the upcoming Pork Chops, Apples, Spiced-Saüerkraüt & Mashed Potatoes I'll be making, in my 6qt CrockPot®. I left for Dad's around 9:45am, to help him set-up the software and hardware for his new Nikon CoolPix 16.1-MP L26 Digital Camera and accessories. At ½ the cost ($186) of my ancient (2001) Kodak Easy-Share 3.1-MP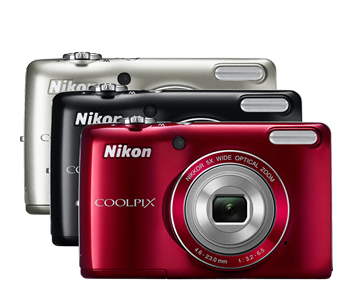 DX3900 Digital Camera ($375), it's 5x more powerful and does dozens more things. Go figure. Oh well, I like "simple"; I just don't need all those "extra bells & whistles". That's why I still use this simple, reliable Nokia 6060 "Clamshell" cellphone, instead of that iPhone etc crap.
After coming across this panic thread during a Google Search for "back-ups", I noticed that I hadn't done an OS, System Image or Full Apps/Data HD Back-Up in quite a while and had turned-off the scheduler for my external "My Book" 2Tb E Drive. I'd done weekly selective data back-ups, but not a "Complete Back-Up". So I spent the afternoon backing-up my OS, a current System Image and 163GB of HD-Data on to one of the several WD® "My Book" 2Tb External Drives I always use, and setting-up WIN-7 Pro's new Back-Up Scheduler feature. Now I can sleep better. Speaking of which, after listening to "Gun Talk Radio", I closed-up shop at 10:30pm. Murphy was waiting.
After getting-up at 5:30am on Monday, I fed/watered Murphy, made a glass of Fresh-Squeezed OJ w/ lots of pulp, and coffee; I just wasn't hungry for any breakfast. I didn't "feel well", for whatever reason. I scanned the weather and news sites, put my cellphone on charge, since it was now down to 2 bars, and began making my "special recipe" 9 Pork Chops, Apples, Spiced-Saüerkraüt & Mashed Potatoes, in the Crockpot. After 45mins, and cleaning-up my "prep mess", I set the cooker for "6hrs - Slow" and left to get some errands done. Heavy t-storms and rain moved into the area, and I got home around 11:30am – wow, the place smelled good! – and I unpacked from the trip, fed/watered Murphy, changed the bed linens, did more laundry, and noticed that the contractor's roofer crews were knocking-off for the day due to slippery roofs. After the Pork Chops, Apples, Spiced-Saüerkraüt & Mashed Potatoes finished and cooled, I packaged-up 90% of it for Dad, and kept a small one for myself. I'll take those along tomorrow when I
visit, and help him with some computer questions. I had my appetite back by 1pm, so I made a
Roast Beef Sandwich & Fries Smothered in "Mother Nature's In Charge; We're Just Along For The Ride." – John D.M. Shelley II Gravy
,
Deviled Eggs
and had some
Jello® Mousse
for dessert.
As we head toward the Winter Solstice – with sunrise now at 6:02am and sunset at 8:20pm – the days are getting shorter and nights are getting longer. Mother Nature's always-in-charge. After listening to an amazing Pink Floyd HD Concert (1994) for 2&@189;-hrs on my system's v7.1 Surround, catching-up on the morning's missed Chris Plante Podcast, and Mark Levin Show from 6-9pm, I fed/watered Murphy for the night, and "bagged-it" for the night.
I got-up earlier-than-usual on Tuesday, since the roofers would be tearing-off the front sections of our 5 Condos' roofs today and it would be both noisy and messy – a "before" shot – and it was both. I took out the garbage bags to the curb, moved my Jeep from the driveway to a street parking space, fed/watered Murphy, made Fresh-Squeezed OJ w/ lots of pulp, Soft-Boiled Eggs w/ Fresh Hollandaise on Toast, a ½-lb of Bacon, and coffee. The noise/mess started at 6:45am, and they dutifully-knocked and told me to expect it. The debris was piled so high at my front door and a dumptruck parked against my garage door, that I couldn't
get out until just after 10am. While all that was going on, my computer did another scheduled "Complete Back-Up" (OS, System Image or Full Apps/Data), I wrote-out checks for school taxes and other assorted bills, and left for Dad's at 10:15am. After delivering the just-made Pork Chops & Sauerkraut, I helped him re-install *many* double storm windows and screens, as the outside window washer was finishing-up. Now, all we have left is re-cutting the front bed edges and re-mulching the beds. I stopped at AutoZone and got some foaming wheel cleaner and a brush, got home around 1:15pm. Murphy needed feeding/watering, and the roofers were nearly finished. I still parked on a street space, giving all that flying roof debris a wide berth.
After a Classic BLT w/ Avocado and Vegetable Beef Soup for lunch, I worked on budgets, online Bank & CC statements, and listened to Chris Plante Replays for the rest of the afternoon, and did some clean-up of small debris in the front gardens. T-storms moved-in around 7:45pm, and re-played this Pink Floyd HD Concert (1994) for 2&@189;-hrs in v7.1 Surround Sound. By 10pm, I was ready for bed. Murphy agreed.
Up again early at 5am on Wednesday, I fed/watered Murphy, I had some Del Monte® Red Grapefruit Sections, made Cheddar Cheese Grits, Sunny-Side-Up Eggs & Butter and coffee. I also noticed that 2 of the 4 replaced skylights had leaked in a recent night's t-storm, so I called the CHCA Property Mgr and he and the crew stopped over at 8:15am to check the roof and outer seals. They set-to-work fixing the leaks, while I drove to the local DIY car wash to clean-up the Jeep.
On the trip, I saw that gas prices at-the-pump had risen another 10¢/gal just since Sunday: Unleaded Regular (87 oct) is now up to $3.55/gal, Unleaded Premium (89oct) is at $3.65/gal, Premium (93 oct) is up to $3.85/gal, and Diesel Fuel/Kerosene has jumped to $3.91/gal. They're blaming it partly
on the drought. BS.
I got back around 11:30am, after a few errands, finished wiping-down the Jeep and sparkly-clean wheels, fed/watered Murphy, and had some Pork Chops, Apples, Spiced-Saüerkraüt & Mashed Potatoes. I had 2 file drawers to reorganize, box-up old files and store them in the basement, and re-file new ones. I had a Chris Plante Podcast to replay, and listen to the Mark Levin Show from 6-9pm. Being an semi-active Tea Party member, I was interested in the Texas GOP Primary results, based upon the latest TP candidate evaluation sheets. By 9:45pm, my eyes were glazing-over from too much data, and I shut-down the place for la-la land.
Awake at 4:30am on Thursday, I went back to sleep until 6am, much to Murphy's dismay. But after some "prodding" by him, I got-up at 6:15, fed/watered him, made Fresh-Squeezed OJ w/ lots of pulp, had a bowl of Honey Smacks with sliced banana, Hash Browns, Rye Bread Toast w/ Keller's® Butter, and coffee. The roofers were back on the job, temps were to go near 100°F today, I had some errands to get done and visit Dad this morning, to clean his Jeep's alloy wheels, as I did with mine, yesterday. I wanted to get it all done before the heat arrived, so I left
at 9:30am. It was already 84°F, very humid and I decided to wait until I came back over to clean his wheels, so after a short visit, I left to get some things done before the day's heat set-in. I finally got home by 12:15pm, fed/watered Murphy, grabbed a quick
Egg & Olive Salad Sandwich
for lunch, and drove-up to nearby York Rifle Club, to do some target shooting.
I got home around 6:15pm, fed/watered Murphy, listened to the Mark Levin Show from 6-9pm, while I cleaned my Kimber® 1911 "Eclipse Target II" .45cal ACP and Henry "Big Boy" Rifle in .357 Magnum. Tomorrow starts a "new week" for me here, and I had to meet some folks down south to review a project they'd asked me to consult on for their company. I decided to move-up some errands from next week, since I'd be in the area, anyway. After Murphy's final watering for the night, I packed-it-in around 9pm.
Obama: "Entrepreneurs Don't Build Businesses"
"Last week, President Barack Obama delivered some telling remarks to a fire station full of people in Roanoke, Virgina. I'll save you the trouble of reading the (long and uninspired) speech and provide you with the most interesting part:
"If you've got a business – you didn't build that. Somebody else made that happen." – President Barack Obama, July 13th, 2012.
It would be easy to respond with something along the lines of, "Somebody else made that happen? Who? Who magically imagined the product or service, started the business, built it up, and created the jobs? Who was it? The tooth fairy?" And to some extent, President Obama's statement is so ridiculous as to merit that sort of quick, flippant response.
(Here's the video of that loony remark.)
However, he's not entirely wrong. This reminds me of an argument that Massachusetts Senate Democratic candidate Elizabeth Warren would probably make. If he's talking about a mid-sized or large business, where an entrepreneur has hired additional employees, then at that point the business's success isn't purely that of its founder.
Employees add value to a business through work and ideas. That's why you hire employees, after all. Steve Jobs didn't invent every last detail of the phones, computers, and tablets to come out of Apple over the last decade. There were engineers working on those products who developed them. So, employees help entrepreneurs to build their business. "Somebody else" did indeed play a part in making that happen.
But what makes the president's remarks so inane is the totality of what he's saying. He's not saying that entrepreneurs and employees work together to build a business. It's not a collaborative effort. It's all thanks to the employees. Usually, I can understand the way the president's mind works on most issues by examining it through a pragmatic, liberal, or progressive framework. This one baffles me.
As I explained, I can see that he has some of a point, but he's still just obviously wrong on the broader point. Sure, the employees help to build the business, but the business itself wouldn't exist without the entrepreneur. So, to say to entrepreneurs and to business owners, "...you didn't build that. Somebody else made that happen," is just wrong. It's silly. They did build that by setting the foundation for the business.
Entrepreneurs are almost always the hardest workers in their business. They work a simply insane number of hours to get their idea off the ground. If they succeed (and they face a tremendous risk if they don't), then they'll start to grow and to hire employees to help. Honestly, if I were an entrepreneur and I read those remarks by the president, I would be furious. It's a tremendous insult to the true job-creators in America, entrepreneurs.
In the context of a long, somewhat rambling campaign speech that touched on every issue under the sun, it may seem as though I'm over-exaggerating the importance of a minor thing he said. But President Obama isn't a stupid man, or even one who makes off-the-cuff remarks he doesn't really mean. He's a very smart man, and he meant what he said.
When the most important issues for most Americans are economic growth and job creation, I believe it's essential to know exactly where both candidates stand on the importance of entrepreneurs. Yesterday, we learned that President Obama believes that entrepreneurs don't build businesses. Ultimately, they're irrelevant. Take that for what you will." ©Principles and Policy, July 14, 2012
Things Which Make Your Head Explode
Stupid, idiot dumbf•ck liberal-demokkkRATs like Lautenberg (ASSHOLE-NJ) and McCarthy (BITCH-NY) think that banning ammo purchases online and by mail will reduce gun violence. Both should be stood against a wall...
If somehow, you don't think we've been in a Depression since 2009, that "it's just a Recesson and we're recovering", think again. WE'RE IN A DEPRESSION.
Kiss my ass, 0bummer, you stinking muslim, Marxist, racist, do-nothing, America-jating, lowlife dirtbag, piece-of-shit, asshole bastard homo! Nice sign.
Some People Just Need Killing
It's not my intentions to be the judge here — that's God's "job" — but rather to "hasten the meeting" so that He can send the following subhuman filth to the "Fires of Hell", "River or Lake of Sulphur", or whatever He deems appropriate. I'd gladly/happily volunteer, at no cost to any of my Hard-Working, Fellow US Taxpayers, to gladly/gleefully/happily headshoot these murderous, lowlife dirtbags of all stripes — their skin-color doesn't matter one whit to me, at all — and rid American Society's innocents — especially our too-vulnerable, "Whosoever shall shed man's blood, his blood shall be shed: for man was made to the image of God."
– Genesis 9:6 precious children and the frail, defenseless elderly — of the subhuman criminals who prey upon them, once-and-for-ever. And yes, I'd rather see one innocent man convicted and executed, than 10 murderers, robbers, child rapists-murderers freed, to rob, rape and murder again. Hey, call me an "Old Fashioned Conservative"! Too harsh? Nah. Just & RIGHT on that issue!
Society's innocents — our precious, defenseless children and the frail, defenseless elderly — must be protected from predators, murderers, rapists, robbers and other subhuman filth, at all times and at any cost, IMO.
The 6th Commandment actually says: "Thou Shalt Not Murder". It does NOT say, "Thou Shalt Not Kill." I personally don't consider any summary-execution — except by subhuman, murderous muslim/islamic pigshit — as murder, in any way, shape or form. It's "Due-Justice-For-Crimes-On-This-Earth", IMO.
"100 years from now, I want the filthy, stinking subhuman islamic/muslim filth's childrens' childrens' childrens' children to cower and cringe in fear whenever they hear the sounds of jet engines overhead because their legends tell of fire from the sky. I want them to hide in wet, dark caves and hellish-holes in the earth, Yes, I agree with the premise of this article, that "the death penalty is a Noahic Covenant with God, in a post-flood world", and America should apply it every-damned-day, to those deserving death for their crimes against society and its innocents. shivering with terror whenever they hear the roar of diesel engines because the tales of their ancestors talk about metal monsters crawling over the earth, spitting-out death and destruction. I want their mothers to be able to admonish them with "If you don't behave, the Pale Destroyers will come for you", and that will be enough to reduce them to quivering obedience. I want the annihilation to be so complete that their mythology will tell them of the day of judgment when the stern gods from across the sea – the powerful Americans – destroyed their forefathers' wickedness."
An Arkansas man who shot a police officer during a traffic stop last year, then coldly shot him again in the face while he was pleading for his life, was sentenced to death on Saturday. Subhuman, piece-of-murderous-lowlife-shit, Jerry Lard, 38, was convicted Thursday of capital murder, and a Greene County judge agreed with the jury that the cop killer should die for killing Trumann police officer Jonathan Schmidt in April 2011. I'd volunteer to headshoot him and save Taxpayers the long bullshit-appeals costs.
The 2 subhuman, murderous lesbo-garbage filth – Jade N. Olmstead and Ashley M. Barber – both NEED KILLING, for this brutal and premeditated murder! Kill them both.
Another moron kid playing Russian Roulette, and shoots himself in the head. The "Gene Pool" gets a little "chlorine" to cleanse it, once again.
Here's Reason #1 why I carry concealed.
This subhuman piece-of-lowlife-shit, Tony L. Putman, 18, needs KILLING for robbing and raping an 83-year old woman! No trial, no jail, no rehab. KILL HIM!
Here's Reason #1 why all illegal aliens should be rounded-up, summarily killed and buried in a pit for the buzzards and maggots to feast upon. KILL THEM ALL!