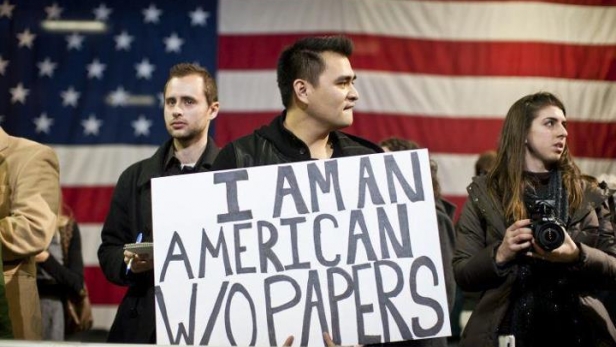 they aren't migrants, they're illegal aliens
friday, august 6
th

, 2021
It's the disappearing act of the year – the story of the illegal alien invasion at the southern border.
More than a million people will march into the country with a sense of entitlement, encouraged and embraced by the Biden administration and every Democrat, and it's like it isn't happening. But it is happening, and the system is collapsing because of it, which can only be thought of as by design.
[FULL TITLE: "They Aren't 'Migrants', They Are Illegal Aliens"].
When you want to destroy something you don't offer to "fix" it; why would you fix something you've denounced as "fundamentally racist?" No, you must destroy it so you can replace it completely. If it's the economy, it's capitalism that must be destroyed so the left's socialist utopic dreams can replace it. If it's immigration, the system must be overwhelmed and fail so "comprehensive" reform – code for amnesty and citizenship – can take its place.
A big part of that battle is semantical. There was a time, believe it or not, when illegal aliens were called illegal aliens by everyone. Why? Because that's exactly what they are. But if you can control the language, you can eventually control everything. That's the left's strategy and it has worked.
Now, even many so-called conservative media outlets use the terminology of the left while discussing the issue. Rather than reports about illegal aliens, the term leftists have declared to be unacceptable, you hear about "migrants" or the "migrant crisis."
The thing is, these illegal aliens swarming the border are not migrants.
Merriam-Webster, which surprisingly has not changed their definition to placate the left (at least not yet), defines migrant as, "a person who moves regularly in order to find work especially in harvesting crops." While that might be a tiny part of what is flooding the border, it is decidedly not the majority. The vast majority are coming here to stay, with no intention of getting right with the law, simply hoping the law will make them right retroactively.
While the pandemic, and a president who actually gave a damn about the American people, would have every person caught sneaking into the country on a plane back to wherever they came from so quickly they'd barely have the chance to exhale on an American, let alone infect untold numbers of unsuspecting people, that is not what Joe Biden and Democrats want. Mandating masks back on, the rights of Americans curtailed, our lives threatened, but the flow of illegals rolls on, unabated.
Think I'm exaggerating? Axios reports, "About 50,000 migrants who crossed the southern border illegally have now been released in the United States without a court date. Although they are told to report to an Immigration and Customs Enforcement office instead, just 13% have shown up so far."
This is not unknown to the Biden administration, nor is it unknown to the left-wing media propping him up. It's just ignored. Not because they don't care, but because they do.
This is the plan – overwhelm the system, destroy it, offer up a plan that replaces it that includes what Democrats really want: citizenship for the millions of illegal aliens they've been cultivating as potential voters for decades.
Americans were always being killed by illegal alien criminals, news to the equation is being infected with COVID by them. That's happening, not only with the passive acknowledgement of our tax collectors, but with their blessing.
How can I say that? Because the La Joya, Texas, police reported a group of illegal aliens infected with COVID were supposed to be quarantining in a US taxpayer funded hotel, of course, but were found hacking and coughing all over a fast food joint in the city instead. There were no consequences for that. They should have been catapulted out of the country, but they were likely just encouraged to abuse room service instead. Why would the honor system work on people who entered the country illegally, making it abundantly clear they have no honor?
Of course, the Biden administration officials overseeing and enabling this fiasco have no honor either, so it's a match made in hell. And, unfortunately, thanks to that match, we're all forced to live in that hell. We don't have to; we can fight back. The first and easiest way to do that is to take back the language and remember this simple fact: there are not "migrants" rushing the southern border, they are illegal aliens.
© July 29, 2021 by Derek Hunter
A Day In The Life.
Up at 9a on Friday, I went thru my finger stick to check my BSL (Blood Sugar Level) and record it on my Diabetes 2 chart, made coffee and breakfast, had a couple smokes in the humid garage and checked the news and weather. I had errands to run south of York, and left at 9:45a, before calling Sherry to see if she still wanted to do some walking this afternoon. Back by 11, I unloaded the Jeep, called Sherry and we decided to meet at 2p, at the nearby York Galleria, because of the high humidity.
We walked and rested for 2hrs, and spllt-up for the afternoon, both of us tired and needing more rest. I headed home, did some chores, fired-up the computer and 82" Samsung QLED-4 HD, and fell asleep on the LR couch for 3hrs. After dinner, I watched Discovery's "FantonWorks" and "Gold Rush" reruns, until "Tucker" and "Gutfeld" came on, and then unplugged for the night.
Once you understand why pizza is made round, put into a square box, and eaten as a triangle, then you will understand women.
Sleeping-in until 9a on Saturday, it was a most refreshing 66° outside, and as I sat in the garage, having a smoke with my Kona Coffee before breakfast andf after the finger stick, I wished every morning could start-off like this. Turning off the AC, and opening the front and back storm door screens, I tuned-in a rerun of the "Chris Plante Show" on local WSBA, from 11a-2p. It was an "NBC" (Nothing But Crap) day on TV, so I did some errands, new paperwork and visited with several neighbors.
TV sucked, so I watched some reruns of Discovery's "Homestead Rescue" until 11p, and quit for the night.
Up at 6a to a nice 62° outside, I did the morning fingerstick, made coffee and had a couple smokes in the opened-up, cool garage. Lee stopped-by to watch the F-1 Hungarian Grand Prix with me, and I made Smoked Salmon Eggs Benedict w/ Hollandaise for us. Amazingly good, as I haven't made them in quite a while. Good race. After Lee left, I did 2 loads of laundry, and grabbed some couch time. After a light dinner and finger stick, I noticed this weather earning on my devices:
---

Special Weather Statement
Sunday, August 1, 6:59 PM EDT
to
Sunday, August 1, 8:30 PM EDT
Source: U.S. National Weather Service, State College, PA
***STRONG THUNDERSTORMS WILL AFFECT PARTS OF LANCASTER, YORK, ADAMS, AND LEBANON COUNTIES UNTIL 8:30 PM EDT***
At 733 PM EDT, Doppler radar indicated strong thunderstorms along a line extending from Richland to near Lawn to near Bainbridge to near Dover to near New Oxford. Movement was southeast at 20 mph.
Wind gusts up to 50 mph are possible.
Strong thunderstorms will be near: Myerstown, Elizabethtown and Newmanstown around 7:40 PM EDT. Manheim and Kleinfeltersville around 7:45 PM EDT. Salunga-Landisville and Rheems around 7:50 PM EDT. Lititz, Mount Joy and Marietta around 7:55 PM EDT. East Petersburg, York and Hallam around 8:00 PM EDT. Lancaster, Columbia and Wrightsville around 8:05 PM EDT.
Other locations impacted by these storms include York Haven, East Prospect, Bowmansville, Mount Gretna and Reinholds.


---
It was a hell of a "50yr storm", giving us an amazing 1½" in just 15mins, with street and storm sewer flooding everywhere. I watched unseen episodes of "Gold Rush: Freddy Dodge's Mine Rescue" on Discovery until 10:30p, and called it Yankee Doodle, for the day.
Up at 8:30a on Monday, I made coffee, did the obligatory finger stick, Had coffee and a couple of smokes in the 64#176; garage, with a comfortable high of 80° forecast for the day. After breakfast, I tuned into the "Chris Plante Show" from DC, but with a sub-host on, I decided to get some errands done. I needed printer paper, so a trip to nearby Staples was in order. Then, over to Rite Aid to p/u a waiting Rx.
If time is infinite, why is there never enough of it.
As Rush used to say, "I told you so", well over a year ago, right here (somewhere) in this "Journal", that the COVID crap had leaked from the CCP Wuhan Virus Lab.
Get ready: lockdown are coming, again. They're already working on dumbass Bidet's speecyh to the Nation, and authorization to state gov's to do it. Stock-up quickly before the store empty-out, like last time.
After lunch, I went to Weis Market to get a few things, spent time in the front/back gardens since it was 77° and very low humidity, grabbed a few hours on the couch, and did some remaining paperwork. After a light dinner, I watched reruns of Motor Trend's "Iron Resurrection" and new episodes of History's "American Pickers", until10p, when I switched-over to Fox News' "Laura" and "Gutfeld, until I shut down at 11:30.
If you've never read George Orwell's 1984 you need to gain an understanding of the story. This video provides the story in less than 8 minutes.
Awake at 8:30a on Tuesday, I had pain in my right shoulder/neck, so I liberally applied the CBD Pro-Level 5 Pain Relief Ointment. Much better, for a few hours. It was a cool 60°, forecast to go to a cloudy 81°. I only had 2 errands to get done, skipped the sub-host on the "Chris Plante Show", and got them done by 12noon. After unloading the Jeep, I had lunch and grabbed 2hrs on the couch. Sherry stopped-by around 4p, and we had a wonderful time until 6:30, when she neeed to get home. I had a small dinner, watched Fox News all evening until 11:30, and unplugged for the day.
A thing may be too sad to be believed or too wicked to be believed or too good to be believed; but it cannot be too absurd to be believed in this planet of frogs and elephants, of crocodiles and cuttle-fish.
Are you ready for the demonKKKrats' per-mile-drive-tax that's coming, for our vehicle(s)? Read this article.
Up at 8:30a on Wednesday, I did the finger stick, made coffee and had a couple smokes in the cool garage, had English Muffins & Poached Eggs for breakfast, and got ready to go to Weis Market to shop for Becky's groceries. I visited with her for a while, then left to finish some other errands and get home for lunch. It was too nice a day to be inside, so I spent some time adjusting and resetting the large front garden's Drip Irrigation System, until Sherry stopped-by on her way back from nearby Hallam. We had a good time, as usual.
After dinner, I watched Discovery's "Expedition Unkmown" and then switched to Fox News for "Tucker", "Hannity", "Laura" and "Gutfeld", until almost midnight, then pulled the plug for the night. The cleaning ladies are in tomorrow morning at 8:30a.
Up at 6:30a (O-Dark-Thirty) on Thursday, I did the accustomed finger stick, made Kona Coffee and had a Marlboro in the very cool 60° garage, with the door open. After breakfast, the girls arrived, and I did my best to stay out of their way. Poor air quality all day, so I won't be walking outside. My two cleaning ladies have split-up, so just Joanne arrived; Karen's no longer with her. It was still a relatively cool morning, and would be a decent day. The mid-90s return tomorrow for a week or two; Summer's back!
After lunch, I had some errands to do, get the Jeep washed and do paperwork. Nothing worth a crap on CATV, so I caught 2hrs on the LR couch. Sherry stopped-by for 3-4hrsw, and we had a great time. She left at 6:30p, I did a watermelon dinner, had a couple Vaium and wine, and watched Discovery's "Gold Rush" reruns and finally made it to sleep around 10p. Tomorrow strts another week here in the "Journal". As usual.
The coming Delta lockdown is DESIGNED to invoke nationwide protests so they can be exploited as a backdrop for false flag event to blame "anti-vaxxers".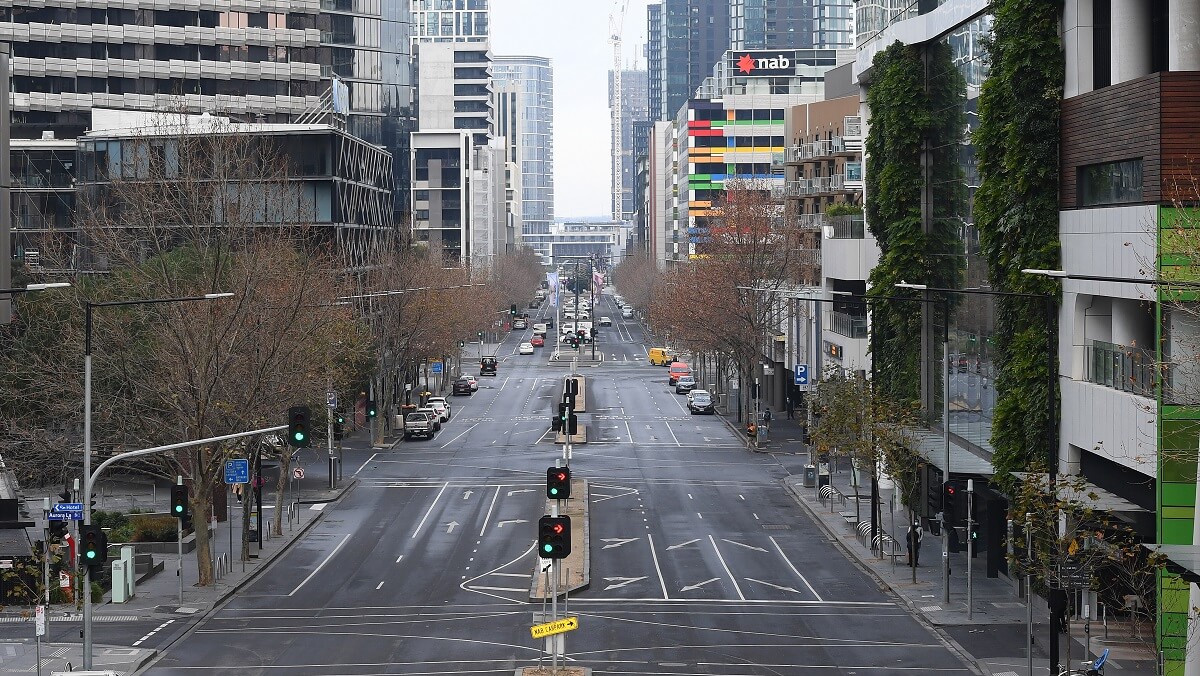 Within the next 12 days, multiple sources have told me, the pretender-in-chief Joe Biden will announce a nationwide lockdown, fraudulently blaming the "delta" variant and "anti-vaxxers" for the overzealous action. The lockdown will have no specific end date, and it is likely to be strongly resisted by red states, while blue states will effectively be turned into medical police states with brutal enforcement of the lockdown measures.
Most importantly, the new lockdown will be perceived as so overreaching and totalitarian that nationwide protests will soon commence.
This is actually all part of the plan. The lockdown push is being engineered to invoke a backlash, even among Leftists who will join conservatives in taking to the streets to protest the medical tyranny.
This backdrop of nationwide protests is the setting needed by the deep state to stage a violent false flag event that I'm told will most likely target a medical facility or medical group of some kind. The FBI will of course be running this just like they ran the Whitmer "kidnapping" in Michigan as well as the Jan. 6th "capitol siege" false flag operation. Nearly every act of terrorism in America over the last two decades has been plotted and spearheaded by the corrupt FBI, and there's little question they are planning a new theatrical caper to place blame on so-called "anti-vaxxers..."
The covid criminals are desperately creating a new crisis to cover up their previous crimes. The swamp criminals who ran this entire covid plandemic are getting desperate, you see, and they need to create a new crisis to try to seize even more power. Here's how this plan will work, according to multiple sources:
Step 1) Biden announces a nationwide, overreaching lockdown.
Step 2) Americans react against the medical tyranny and take to the streets in peaceful protests.
Step 3) The criminal Biden regime exploits the chaos of the protests to stage a violent false flag attack against a medical facility so that blame can be placed on gun owners who are also "anti-vaxxers."
Step 4) CNN runs with the staged footage, claiming anti-vaxxers are terrorists. The entire media jumps on the engineered narrative to whip up mass hysteria and hatred against the unvaccinated. This further divides America while the media whips up the emotions to insane levels.
Step 5) Biden uses the emotional hysteria to issue an executive order outlawing all gun ownership by civilians. Yes, it's illegal and unconstitutional, but he will try it. Many red states will denounce the effort, and this will accelerate the splintering of the United States of America as red states realize they can no longer maintain any allegiance to a criminal swamp cabal that recognizes no limits of government power.
Step 6) Biden launches door-to-door "strike force" teams, now heavily armed up after the false flag theater, to forcibly vaccinate people at gunpoint and confiscate their firearms.
The no-holds-barred war on the American people thereby commences. Mass executions on the streets of America. Bloodshed on a scale never before witnessed. U.S. military troops turned against innocent civilians and doctors who promoted vitamin D instead of toxic spike protein injections.
It's all coming, and the beginning steps are now just two weeks away (or less).