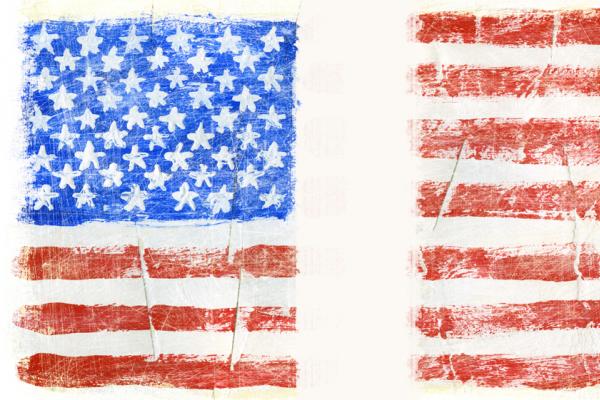 two sets of laws for two americas
friday, august 11
th

, 2023
Two sets of laws now operate in an increasingly unrecognizable America.
Consider the matter of unlawfully removing and storing classified papers.
Donald Trump may go to prison for removing contested White House files to his home.
So far Joe Biden seems exempt from just such legal jeopardy.
But as a senator and Vice President with no right, as does a president, to declassify files, Biden removed and, as a private citizen kept for years classified files in unsecure locations.
Biden's team strangely revealed the unlawful removals after years of silence.
This indictment is not just about a threat to a former president, but to the Bill of Rights.
It did so because the Biden administration found itself in the untenable position of prosecuting the former president for "crimes" that the current president committed as well—albeit far earlier and longer.
Impeachable phone calls?
Donald Trump was impeached by a Democratic House for delaying foreign aid until the Ukrainian government guaranteed that Hunter Biden and his family were no longer engaged in corrupt influence peddling in Kyiv.
In addition, the Left charged that Trump was targeting Joe Biden, his possible 2020 rival.
Yet Biden, with impunity, bragged that he had fired a Ukrainian prosecutor looking into his own son's schemes by promising to cancel outright American foreign aid.
And the Biden administration's Justice Department is now targeting Trump, currently the frontrunning challenger to Biden in 2024.
Election denialism?
Trump was indicted by Special Counsel Jack Smith, in part for supposedly conspiratorially "unlawfully discounting legitimate votes."
Will Smith then also indict Stacey Abrams? For years Abrams falsely claimed that she was the real governor of Georgia. She toured the country in hopes of "discounting" the state vote count.
Or maybe Smith was referring to the conspiracist and former president Jimmy Carter.
He alleged that Trump in 2016 "lost the election, and he was put into office because the Russians interfered on his behalf."
Will Smith charge Hillary Clinton?
I haven't seen the demonKKKrats this angry, since the Republicans took their slaves away.
She serially libeled Trump as an "illegitimate" president.
Clinton hatched the Russian collusion hoax, and bragged she joined the "Resistance" to continue her attacks on an elected president.
Or maybe Smith meant the Hollywood crowd.
Lots of actors cut commercials after the 2016 election—begging viewers to pressure the electors to ignore their constitutional duties to honor their states' popular vote and instead swing their ballots to Hillary Clinton?
Was not that "insurrectionary?"
Or was Smith thinking of January 2005?
Then 32 Democratic House members and Sen. Barbara Boxer tried to nullify the legally certified vote in Ohio—to thereby elect the loser John Kerry.
How about destroying evidence?
Communism only works in heaven, where they don't need it, and in hell, where they already have it.
Trump was also indicted for allegedly attempting to erase video material from his own cameras in his own house.
Yet Hillary Clinton with impunity eliminated subpoenaed communication devices and thousands of emails.
Violations of security? Trump was indicted for supposedly loosely talking about classified material to visitors at his home.
So will prosecutor Smith's indictments also extend to Hillary Clinton? She sent classified documents illegally over her unsecure private server.
FBI Director James Comey memorialized a confidential president conversation.
Then he deliberately leaked what properly was a classified document to the media. It was all part of Comey's Machiavellian gambit to prompt the appointment of a favorable special prosecutor.
What about subversion of the electoral process?
Donald Trump was indicted for supposedly undermining the election of 2020 by questioning the integrity of the balloting.
Those who govern must live by the same laws as those they govern.
In 2016, Hillary Clinton's campaign illegally hired two foreign nationals Christopher Steele and Igor Danchenko to compile falsehoods about her opponent Trump.
Clinton hid her payments behind three paywalls.
Her team, along with the FBI, helped leak the counterfeit dossier to the media and high officials to undermine her opponent—and thus subvert the election itself.
Lying and perjury?
Two Trump aides and Trump himself are indicted for supposedly stonewalling federal investigators by claiming either amnesia or ignorance.
That tact is exactly what James Comey did 245 times while under oath before Congress.
What do former Director of National Intelligence James Clapper, former Director of the CIA John Brennan, and former interim FBI Director Andrew McCabe all have in common?
All three admitted they flagrantly lied either under oath to Congress or to federal investigators.
The three were never indicted for their false and perjurious testimonies.
We have now serially devolved from the 2016 election "Russian collusion" hoax, to the 2020 election "Russian disinformation" laptop hoax, and down to the 2024 election weaponized indictments.
Out of pathological hatred or fear of Donald Trump, the Left has crafted one set of laws for themselves, and another for all other Americans.
They smugly believe their own moral superiority grants them such a right to apply laws unequally—or to ignore them altogether.
To retain power at all cost, and to destroy a political rival, leftwing Democrats are systematically dismantling the constitutional foundations of the United States as we once knew them.
© 8.03.2023 by Victor Davis Hanson, "American Greatness".
A Day In The Life.
Up at 7a on Friday, I went thru my finger stick to check my BSL (Blood Sugar Level) and recorded it on my Diabetes 2 chart, made coffee and breakfast, took two 50mg Tramadol and a 300mg Gabapentin for various pains -- didn't help the elbow -- fired-up the ancient 2009 Win-7 Pentium HP desktop to let 32 million lines of code load, had a couple smokes in the warm garage and checked the leftover errands/to-do list. I have an 11:00a routine 3mo Dr's appt, so maybe we'll see what's up with the elbow.
Americans care about two things: "Do we have enough ice?" and "Did you fill her up?"
I tuned into the "Chris Stigall Show", 6-9a, before the "Chris Plante Show", 9-12noon, came on. I had to leave by 10:15, so I'd catch-up on the podcast, perhaps. I got 2 deliveries from Amazon last night, and got the last one unboxed and put sway. There was a nice breeze on the back patio, but I had to use the oscillating tower fan in the garage. It was heavily overcast, a very humid 66°, with t-storms forecast for the afternoon.
Forget American meritocracy. China's scary spying system is already here. I've been warning about this coming nightmare for years; now it's here. Bidet's already signed step one into law, as of July 1st. Be afraid, be very, very afraid. Digital currency (CBDC) is coming real soon, and it's going to be a nightmare for everyone, except the "elite" scumbags who are FORCING this illegal commie shit upon us. Following CBDC, this shit is coming next, IF we allow it.
When life ceases to be a struggle, you know the end is near.
Well, well... another piece-of-shit, knuckle-dragging, feral, ghetto rat sambo boy starts a riot in NYC, and dozens of cops get injured. He gets "taken into custody". IMO, ALL rioters, looters and arsonists SHOULD BE SHOT DEAD ON SIGHT. Kill them, whatever their stripe! Look at the pics of the riot; sambos climbing all over cars and buses; reminds me of what *jungle monkeys* do when they invade a village or see tourists in a Land Rover: they climb all over structures and vehicles. Heh. Monkeys?
Yellow Trucking Co, one of America's largest, went bankrupt last week. IMO, it's all part of the destruction of America's *Food Chain*, including this full list of these 95 incidents of destruction of food processing & distribution plants. Form your own opinion.
I left at 10a for Apple Hill Medical Center, due to all the road construction chokepoints on my way south. After an hour delay, I got thru my 3mo check-up with "5 Stars", according to my PCP; he was pleased and so was I. I had some stops on the way home: New Eastern Farmers' Market, Rite Aid Pharmacy, and I got LOTS of good stuff. Home at 1:30p, I got Pot Roast and Roasted Potatoes for lunch, Sherry stopped by at 2, and we decided to just stay at my place and talk. After a great time, 3½ hours later, Sherry had to leave to run and errands and get home. I gave her one of the Meat Lasagnas (for 2) from "Pasta Plus" in Lancaster, which I'd gotten at the Market, and that would be a good dinner.
I had Shepherd's Beef Pie for dinner, Häagen-Dazs Rum Raisin Ice Cream for dessert, and watched several new episodes of a "Gold Rush" spin-off show -- "Gold Rush Mine Rescue: Freddy & Juan" -- until 11:30. Lights out.
Up at 7a on Saturday, it was a very foggy, humid 90%, 68°, with no air moving, so I fired-up the oscillating 3ft tower fan. I did the usual routines, and after scanning the news and weather sites, tuned into some of the "CS Show" podcasts. While sitting outside on the back patio, enjoying a mug of Hawaiian Kona Coffee and some smokes, I noticed the clouds moving north-->south, instead of the normal west-->east, since the Earth is turning clockwise. Weird. That upper-air-current flow is what brought the Canadian Wildfire Smoke to us over the past 3-4 weeks, making air almost unbreathable, and depositing residue on everything outside. I had Pot Roast and French Fries for lunch, and listened to local WSBA-910am, with the "Chris Plante Show" rerun running from 12-3p. I hit the LR couch around 1p, for a snooze.
I watched TV for a couple hours, heard fireworks exploding after dinner, and went out to see what was going on. The explosions rocked the condo. It was down at Springettsbury Twp Park -- for an unknown reason -- and I ran into my neighbors two doors down, who were having a garage party, with lots of their friends, including their four 5-6 yr old kids. I stayed there, drinking 8% seltzers, until 11p, and left to call it a night.
I woke up Sunday with a mild hangover around 8a, made coffee, had a smoke in the garage's already 70° temp, ***POOR AIR QUALITY*** warning, and severe t-storms coming this afternoon and into tomorrow, but I fed the squirrels and went back inside. I took my 3 pain pills to help with lower back, hip and elbow pain, had breakfast and scanned the numerous news sites. After grabbing my usual morning shower, I started the first of 2 loads of laundry, did some condo chores, moved the garbage bin to the curb for tomorrow's pick-up, and did paperwork.
I watched IndyCar Races -- a lousy street course race in Nashville with lots of carnage -- while massive T-storms were forming to the west, and I kept watching Motor Trend Channel's "Iron Resurrection" Marathon, and the heavy rain came. After "Life, Liberty & Levin", I switched to some "Gold Rush" old past season episodes until 11:30p, and unplugged. The rain continued into the morning hours.
Up at 5a on Monday, I made coffee, had a smoke in the very warm 74° garage, fed the squirrels, tuned into the "CS Show" at 6a. I scanned the weather maps and news sites. More massive severe t-storms were building in the Midwest, headed our way, with warnings already out on radio. Swell. No complaints about the rain, but 1" hail, lightening strikes, tornadoes etc, are not welcome. Instead of clearing after last night's storm system passed into NJ and the Atlantic, it was heavily overcast and 90% humidity. The violent storms in the Midwest and North Plains were moving closer, but falling apart -- as 97% of all seasonal storms do -- before they impact the York-Harrisburg areas.
WaPo's Headline: "Surge of homicides in D.C. leaves 13 dead in August's first 5 days." DC takes the title of "Murder Capital" so, far in August, but Chicago, Memphis, Camden (NJ) and others will soon catch-up and pass that number, I'd bet. And the leftist-blue-run cities are still defunding the city's Police, but calling for a military occupation by their state's National Guard. Idiots in control, on display.
While listening to the "CP Show" from 9-12, the *** Severe Weather Alerts *** began arriving on all local websites:
---

*** SEVERE THUNDERSTORM WARNING ***
• WHAT: A Severe Thunderstorm Watch remains in effect until 08:00 PM EDT for south central Pennsylvania. Thunderstorms with locally heavy rain are expected across the watch area this afternoon and this evening. Rainfall amounts of 1-2 inches with localized amounts up to 4 inches are possible. These totals may result in flash flooding.
• HAZARD: Wind gusts up to 70-80 mph, flying debris and 1"+ golfball-sized hail. These are dangerous storms. To stay safe, immediately move inside a well built structure and stay away from windows.
• SOURCE: Radar indicated.
• WHEN: MONDAY, August 7, 2023
• TIMING: 3:30 PM EDT
to
8:00 PM EDT.

• IMPACT: Gusty winds could knock down tree limbs and blow around unsecured objects. Serious 1"+ golfball-sized hail damage to residences, cars, vegetation likely. Hail damage to vehicles is expected. Expect considerable tree damage. Wind damage is also likely to mobile homes, roofs, and outbuildings.
• IN PENNSYLVANIA THIS WATCH INCLUDES 5 COUNTIES IN CENTRAL PENNSYLVANIA:
• DAUPHIN, LANCASTER, LEBANON, SCHUYLKILL, YORK Counties.
• THIS INCLUDES THE CITIES OF HARRISBURG, HERSHEY, LANCASTER, LEBANON, POTTSVILLE, AND YORK.
• If outdoors, consider seeking shelter inside a building. VEHICLES WHICH CAN BE GARAGED, SHOULD BE. • Issued By State College (at Penn State) -- PA, US, National Weather Service.


---
I left at 12:15p for points south -- Red Lion and Dallastown. Traffic was heavy and I made only 3 stops. Lots of Police, Fire and EMS sirens going off, all over the place, but other than that, it was a nice drive. After getting back and unpacked, I checked the weather maps at www2.AccuWeather.com for updates to the t-storms, and found this upon opening the computer and websites:
---

*** TORNADO WATCH ***
• WHAT: A ***Tornado Watch*** IN PENNSYLVANIA": THIS INCLUDES 30 COUNTIES. DOWNED POWER LINES CAN POSE DEADLY HAZARD -- STAY AWAY FROM ANY DOWNED LINES.
• HAZARD: Wind gusts up to 120--150 mph and 1"+ golfball-sized hail. Vehicles should be garaged.
• SOURCE: Radar indicated.
• WHEN: MONDAY, August 7, 2023
• TIMING: 1:30 PM EDT
to
9:00 PM EDT.

• IMPACT: IN CENTRAL PENNSYLVANIA:
• IN PENNSYLVANIA THIS WATCH INCLUDES THESE COUNTIES IN CENTRAL PENNSYLVANIA:
• ADAMS BEDFORD BLAIR CAMBRIA CAMERON CENTRE CLEARFIELD CLINTON COLUMBIA CUMBERLAND DAUPHIN FRANKLIN FULTON HUNTINGDON JUNIATA LANCASTER LEBANON LYCOMING MIFFLIN MONTOUR NORTHUMBERLAND PERRY POTTER SCHUYLKILL SNYDER SOMERSET SULLIVAN TIOGA UNION YORK
• THIS INCLUDES THE CITIES OF ALTOONA, BEDFORD, BERWICK, BLOOMSBURG, CARLISLE, CHAMBERSBURG, CLEARFIELD, COUDERSPORT, DANVILLE, DUBOIS, EMPORIUM, GETTYSBURG, HARRISBURG, HERSHEY, HUNTINGDON, JOHNSTOWN, LANCASTER, LAPORTE, LEBANON, LEWISBURG, LEWISTOWN, LOCK HAVEN, MANSFIELD, MCCONNELLSBURG, MIFFLINTOWN, MOUNT UNION, NEWPORT, POTTSVILLE, RENOVO, SELINSGROVE, SHAMOKIN, SOMERSET, STATE COLLEGE, SUNBURY, WAYNESBORO, WELLSBORO, WILLIAMSPORT, AND YORK.
• If outdoors, immediately seek shelter inside a building, in the basement. VEHICLES WHICH CAN BE GARAGED, SHOULD BE
. • Issued By State College (at Penn State) -- PA, US, National Weather Service.


---
In my 33 years since moving to York, I've only seen the *Tornado Watch/Warning* a very few times, so this is to be taken seriously. It HAS happened here recently -- June 13th, 2023 -- mainly in Southern York County, but who knows what'll happen? That's why it's called the 'weather'. I garaged the Jeep, and let a couple of neighborrs to get their SUVs inside. With a dark blue-grey storm system coming from the Southwest to the Northeast, I closed down the condo at 3:15p, and hit the LR couch for a quick snooze. Awakened by the thunder at 5p, the area was dark and getting darker, as massive black storm clouds overspread the area. I sat back down at the desktop to check weather maps and updated forecasts.
Hellish 50-70mph wind and very heavy rain blew thru the area from 5-7p. The landscapes got beat-up, with lots of twigs, branches and leaves down, but no major damage that I could see. After dinner, I watched more episodes of season 13 of "Gold Rush". Tired from getting-up at 5a, I bagged it at 11p, since my cleaning lady, JoAnne, will be in tomorrow at 8:30a.
Up just before the alarm went-off, at 6a on Tuesday, I made coffee, had a couple of smokes, fed the squirrels, and scanned the weather map and news sites. We got just a ¼" from last night's storm, but the tree damage was obvious. After tuning into the "CS Show", 6-9a, I had breakfast and opened-up the condo. 67°, cool, much less humid and sunny; blue sky is nice. Same ol' news. But the South & Southeast got hammered by the severe weather, more than we did, although Southern York County took it in the face, worse than we did. (No electrical or Net problems here.) Yet, there are still nearly19,000 without power in York County. Mother Nature did some "pruning". Heh. Awwww, think of all the basement-dwelling liberal/leftist snowflakes who got their InterNet connections interrupted... The horror of it all!
Sherry drove over, and we went to the nearby Springettsbury Twp Park, to walk for an hour, or so. We did, had a nice walk and came back to my place to rest and talk. Sherry left around 5:30p, I had dinner and watched the evening news, the night's History offerings of "The Secret of Skinwalker Ranch" and "Beyond Skinwalker Ranch" until the updated news at 11, and unplugged.
Up at 6:30a on Wednesday, it was a cool 64°, high-overcast as usual, very low humidity morning, as I sat in the garage having a smoke while the coffee brewed. I tuned into the morning (6-9am) "CS Show" while plowing thru the first carafe of Hawaiian Kona Coffee, and scanned the news and weather sites.
Interesting article: "The Biden administration and the Federal Reserve are taking steps toward the potential roll-out of a central bank digital currency (CBDC). In attempting to do so, they are ignoring serious concerns about consumer privacy and heavy-handed government control in the U.S. and abroad. Everywhere around the world, powerful heads of central banks and politicians are pushing central bank digital currency. Yet also around the globe – from the U.S. to Europe to Africa – more and more of the general populace are rejecting CBDCs as they learn what they would entail and experience them in practice." Full article, right here.
The "CP Show" came on at 9a, and I listened until 10, when I left for Weis Market to get some light food shopping done. $54 later, I was finished and home, unloaded and cleaned-out the 'fridge's old stuff, and relaxed with coffee listening to the CP Show".
A couple of weeks ago, it was Canada's Wildfires burning; now, it's Hawaii on fire. I firmly believe it's ARSON, aided and abetted by the socialist/demonKKKrat-run countries/provinces, who don't clear their forests of combustible underbrush on a regular schedule. Instead, they spend those funds on "social programs" for criminal, illegal alien filth, and drug money/needle kits/pot for addicts. No wonder both places are burning. Look for more to come; it isn't over by a long shot.
Sherry arrived at 2p, after a battle with xfinity, and we spent a good hour at the nearby park, and went back to my condo to relax and talk. She needed to finish the battle with xfinity, so she left at 4:30, and while I was having a smoke on my back patio, I got a visitor: a gray hummingbird who wanted to feed on my 3-4ft Purple Coneflowers (Echinacea purpurea), which I've never seen happen before. Amazing.
Gray Hummingbird
After dinner, I watched History's "American Pickers" Marathon and the new episode at 9p. (If you want to watch the 24 seasons/366 episodes of "American Pickers" email me and I'll send you my password for History's site, so you can login to History, free.) I bagged it just after midnight; time for some shut-eye.
I slept-in until almost 8a on Thursday, woke to light rain on the skylights, made coffee, had a couple smokes in the garage to a cool 69°, ***POOR AIR QUALITY***, and an overcast start to the morning. I scanned the news and weather on the desktop, and saw a huge t-storm system to our west, on its way here. Upon scanning the news, I noticed that the death toll from the Maui Hawaiian Fires has gone from 6 to 36, just overnight. Damn.
Another article caught my attention: "DOJ eyeing Americans 'like ATMs,' spending over $6 billion to aid civil asset forfeitures, watchdog says." I honestly had no idea that things were that bad, for honest, hard-working American Citizens being targeted by our corrupt government LEO agencies and courts. It is. The truth about Barry Obummer? I think so.
I had a 1:30p Therapeutic Massage, for my lower R/S back/hip, but otherwise no pressing errands to do, so no need to fire-up the Jeep HEMI V8. Heidi, my masseuse and owner of Restorative BodyWork (new studios), is 8 months pregnant, will be taking the next two months off -- maternal leave -- and will be back in November. I wish her and the baby well, and will pray for them both.
I'd tuned into the "CP Show" just before 9 and listened, with copious amounts of Kona Coffee, until noon. The hours and days pass quickly. After a Grilled Lasagna Sandwich, & Roasted Potatoes for lunch, I left at 1:15p for my massage app't. She worked on my right elbow, and after 30mins, it was like new. Back home -- no errands to run -- by 2:15, I did some condo chores, paperwork related to the PA State Income Tax Return's identiy verification, and PA's screwed it up again, online. I'll have to call them in the morning and, if problems still exist, get my CPA involved. Shit.
I just relaxed until dinner, watched the evening news, "Jesse Watters" and switched over to "Gold Rush", season 12 rerun episodes. Thursday, in addition to Monday and Saturday, is another "NBC Night" -- Nothing But Crap TV night. Just dogshit. So I go to old seasons on Discovery+ and History, to get some relief from the boring NBC crap. By 11, I was fading, and unplugged.
Tomorrow starts a new week here in the "Journal" and, so far, it's a totally clear week, but who knows. I'm saving days for Sherry, and this PA Dept of Revenue crap, if I can't solve it on the phone.
Report: Obama Pulls the Strings in Joe Biden's White House.
A new report from the Tablet online magazine alleges that former President Barack Obama is the power behind much of what happens in President Joe Biden's White House, controlling key decisions through an army of Obama administration alumni.
The lengthy article, "The Obama Factor," consists of a lengthy introduction by author David Samuels, followed by an interview with civil rights historian and Obama biographer David Garrow. The article covers a wide range of topics, including many areas that few journalists bothered to explore during his 2008 campaign and subsequent presidency, such as the fact that much of Obama's first memoir, Dreams from my Father, was fiction; or that he had privately expressed having homosexual fantasies.
However, the most important portion for current political debates — made relevant by new reports that Obama had advised Biden on the dangers of a Trump candidacy in 2024 — is that Obama is the prime mover in his former vice president's administration.
Samuels writes:
"That Obama might enjoy serving as a third-term president in all but name, running the government from his iPhone, was a thought expressed in public by Obama himself, both before and after he left office. "I used to say if I can make an arrangement where I had a stand-in or front man or front woman, and they had an earpiece in, and I was just in my basement in my sweats looking through the stuff, and I could sort of deliver the lines while someone was doing all the talking and ceremony," he told Steven Colbert in 2015, "I'd be fine with that because I found the work fascinating." Even with all these clues, the Washington press corps—fresh off their years of broadcasting fantasies about secret communications links between Trump Tower and the Kremlin—seemed unable to imagine, let alone report on, Obama's role in government."
Instead, every few months a sanitized report appears on some aspect of the ex-president's outside public advocacy, presented within limits that are clearly being set by Obama's political operatives—which conveniently elide the problems that are inherent in having a person with no constitutional role or congressional oversight take an active role in executive decision-making. Near the end of June, for example, Politico ran a long article noting Biden's cognitive decline, with the coy headline "Is Obama Ready to Reassert Himself?"—as if the ex-president hadn't been living in the middle of Washington and playing politics since the day he left office. Indeed, in previous weeks Obama had continued his role as central advocate for government censorship of the internet while launching a new campaign against gun ownership, claiming it is historically linked to racism. Surely, the spectacle of an ex-president simultaneously leading campaigns against both the First and Second Amendments might have led even a spectacularly incurious old-school D.C. reporter to file a story on the nuts and bolts of Obama's political operation and on who was going in and out of his mansion. But the D.C. press was no longer in the business of maintaining transparency. Instead, they had become servants of power, whose job was to broadcast whatever myths helped advance the interests of the powerful.
Samuels adds, in a cautionary way:
"In the absence of what was once American journalism, it is hard to know which portrait of Obama's post-presidency is truer to life: Obama as a celebrity-obsessed would-be billionaire, or as a would-be American Castro, reshaping American society from his basement, in his sweats."
Several salient points emerge from the interview, such as that Samuels and Garrow agree that Obama's signature domestic policy achievement, Obamacare, was a "fraud"; that he was a failed president, at least on foreign policy, especially in Syria and Russia; and that he lacks empathy, or even strong convictions, other than his own importance.
They point to the Iran nuclear deal, which was a failure when it was signed, and which Biden has pursued quixotically despite the obvious lack of interest from the Iranian regime: all the players are Obama's former staff, protecting their former boss's legacy.
The two authors, in conversation, speculate that Obama's strategy of boosting Iran as a regional power had to do with his sense of resentment toward Jewish self-determination — not out of antisemitism, but a feeling of envy vis-a-vis black communal identity.
Samuels describes Obama's public persona as a literary creation by Obama himself: "So the conclusion I've come to in time is that that best way to understand Barack Obama is that he is a literary creation of Barack Obama, the writer, who authored the novel of his own life and then proceeded to live out this fictional character that he created for himself on the page."
They also discuss Birtherism, and Obama's reluctance to produce his true, "long-form" birth certificate: "I think that what Obama feared was that showing the birth certificate would make his Hawaiian-Kenyan-Indonesian outsiderness even more plain," Samuels says at one point.
What they could have added is what Breitbart News uncovered in 2012: that Birtherism was likely an inadvertent creation of Obama himself, early in his career, when he (and his literary agent) spun a different version of his life story, one that he may have hoped would help him build a following as an aspiring writer, because it seemed more exotic than the actual facts of his birth.
© 8.04.2023 by Joel B. Pollak, "Breitbart".
The Global Rejection of CBDCs.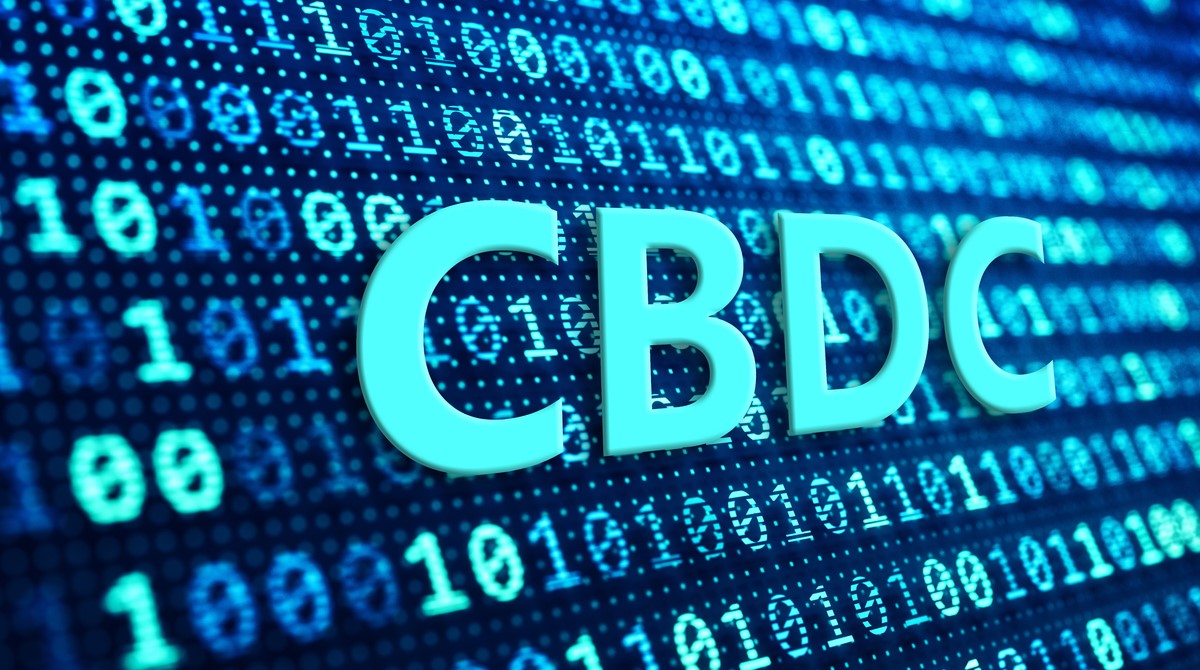 The Biden administration and the Federal Reserve are taking steps toward the potential roll-out of a central bank digital currency (CBDC). In attempting to do so, they are ignoring serious concerns about consumer privacy and heavy-handed government control in the U.S. and abroad.
Everywhere around the world, powerful heads of central banks and politicians are pushing central bank digital currency. Yet also around the globe –- from the U.S. to Europe to Africa –- more and more of the general populace are rejecting CBDCs as they learn what they would entail and experience them in practice.
A CBDC is a digital form of a national currency issued or coordinated by a nation's central bank. Unlike paper or a private decentralized digital currency, a CBDC leaves an electronic trail of purchases and sales within a government digital ledger. Ledgers of such information are in the hands of governments that in many cases have a dark history of abuses of civil liberties.
Proponents say CBDC would lead to faster payments that would particularly benefit lower-income individuals. Yet critics argue the mechanism for CBDCs is ripe for abuse, allowing the government to violate financial privacy and reward and punish certain behaviors by controlling access to digital money.
Measures of public reaction in the U.S. and elsewhere show that the general public –- as well as a growing number their representatives in their governments –- are firmly on the side of critics of CBDCs. Americans are generally skeptical of grand new government initiatives. According to a recent Pew Research poll on faith in the American government, only 20 percent of the public currently trust the government.
Beyond general mistrust of government, Americans seem to specifically distrust the government wielding its powers with a CBDC. Most people don't see a need for it, with just 16 percent supporting a Federal Reserve-controlled digital currency, according to a recent CATO Institute poll.
Europe is facing skepticism, as well. A growing number of members of the EU Parliament are saying they do not see any added benefit to a CBDC, Jack Schickler of CoinDesk reported in April. Markus Ferber, the economic spokesperson for the center-right European People's Party, put it this way: "There's one central question which hasn't yet been credibly answered, which is what is the added value … what can I do with a digital euro that I can't do with current payment options?"
Spanning the globe to Africa, an especially instructive lesson in the public's reaction to the issuance of CBDC comes from that continent's most populous country: Nigeria.
Nigeria rolled out its own CBDC, eNaira and, in the fall of 2021 and invalidated all paper banknotes, making the economy one of the first entirely cashless systems in the world. Nigerians were less than thrilled, as mass protests, boycotts, and utter rejection of the CBDC have ensued.
Even though the Nigerian Central Bank released huge incentives for citizens to adopt eNaira, according to Kunwar Khuldune Shahid of the Daily Dot, only 1.5 percent of the downloaded wallets were used once a week in 2022. According to Nicholas Anthony from the CATO Institute, the Nigerian government "removed access restrictions so that bank accounts were no longer required to use the CBDC. Then… offered discounts if people used the CBDC to pay for [taxi]cabs." No offer has swayed the population to this day.
Nigeria's political climate may be somewhat different from that of the U.S. and Europe, but the reasons for rejection of a CBDC carry some important similarities. A CBDC in which the government holds the ledger of the purchases and sales made with the electronic currency –- whether issued by the Nigerian Central Bank or the U.S. Federal Reserve -- would grant the government total surveillance power over individual transactions. If Nigerians buy and sell anything using eNaira, the digital ledger will show the government their purchases. A CBDC in the U.S. would likely work the same way
Given its poverty in comparison to the U.S. and Europe, the rejection of Nigeria's citizens of a CBDC is a further blow to the dubious argument that issuance of CBDCs would somehow benefit the poor. Whatever benefits could be derived from the technology of the CBDC, Nigerians are concerned about their financial privacy and skeptical of government overseeing their purchases and sales. People worldwide agree that CBDCs greatly breach privacy regarding transactions between individuals.
In the U.S., lawmakers are introducing anti-CBDC legislation that should be a model for the world In the U.S. House of Representatives, Rep. Alex Mooney (R-WV) introduced the Digital Dollar Prevention Act in June, which prevents the Federal Reserve from committing to any programs involving the development of a CBDC without the express approval of Congress. While House Majority Whip Tom Emmer (R-MN) earlier introduced a bill restricting Fed issuance of CBDCs, Mooney's bill takes it further, expressly banning "pilot programs" that could create CBDCs indirectly through public regulatory states and the private sector (which is Nigeria's current currency distribution and maintenance method).
More must be done overall to protect civil liberties and the stability of the American free market from the destructiveness of a CBDC. We need bipartisan efforts to protect financial privacy and oppose policies that go beyond the wishes of the governed. As we have seen from the experience of Nigeria and prescient observations of ordinary Americans and Europeans, a central bank issuing a digital currency by the U.S. is unwise and would further erode existing financial freedoms.
© 8.08.2023 by Ari Patinkin & John Berlau, "RealClear Markets".
THE TRUMP INDICTMENT CRIMINALIZES POLITICAL DISSENT.
The serial indictments and investigations of former President Trump are meant to rig the 2024 presidential election, but the latest indictment is unique in rigging even its aftermath.
Previous indictments of the former president had broken all sorts of new legal ground by turning misdemeanors into felonies and deciding that the statute of limitations is just a suggestion, but the Jan 6 indictment by Democrat special counsel Jack Smith criminalizes election challenges. This indictment is not just about a threat to a former president, but to the Bill of Rights.
Or at least election challenges against Democrats. And along with that, all political dissent.
The Jan 6 indictment contends that Trump's election challenges were a crime. What does this latest indictment offer that the previous indictments did not? This one is designed to intimidate any Republicans who might seek to challenge the outcome of the 2024 presidential election.
Unsatisfied with indicting the leading GOP primary candidate in order to rig the election, Democrats are criminalizing political opposition before and after the upcoming election.
The indictment reads more like a Washington Post editorial with its contention that Trump was "determined to remain in power" and so "spread lies" that there had been fraud to "create an intense national atmosphere of mistrust and anger, and erode public faith in the administration of the election."
If contending that a presidential election was stolen is illegal, where is Al Gore's indictment? No Democrats have ever been charged for claiming that Bush was elected by hanging chads, for challenging his election both times in Congress, or for spreading lies and launching investigations for their false claims that Trump had been elected by the Russians, even when they did this in order to "create an intense national atmosphere of mistrust and anger."
When Democrats spread lies about an election, they get book deals and evening slots on MSNBC, and sometimes, like Gore, they even get Oscars and Nobel peace prizes. The elections that elect those we agree to be governed by must be free and fair.
Challenging elections has been a traditional practice going back over two centuries to the 1800 presidential election. Free nations with open elections are not afraid of election challenges and the Democrats have spent a fortune on their own election challenge efforts. The Biden campaign spent $20 million on over sixty post-election lawsuits in 2020.
Smith, a longtime Democrat crony, won't be indicting Biden or Marc Elias. Instead, he's indicting Trump for such invented crimes as "obstructing and impeding the January 6 congressional proceeding", a "conspiracy against the right to vote" and a conspiracy to "obstruct" the "lawful federal government function by which the results of the presidential election are collected, counted and certified by the federal government."
Describing publicly conducted election challenges as an effort to "defraud" the United States government turns 18 U.S. Code § 371 into an open-ended tool for suppressing a wide range of political dissent. Treating lobbying or any kind of advocacy as the equivalent of witness tampering weaponizes 18 U.S. Code § 1512 against virtually anyone trying to influence a function of government. Which is to say virtually everyone who is interested in politics. And finally deploying 18 U.S. Code § 241, originally designed to fight the KKK, against Trump and anyone trying to verify legitimate election results makes election fraud into a civil right.
Beyond the malicious abuses of federal law to target a political opponent, Jack Smith's indictment will create an unprecedented suppression of the political opposition that will not end with Trump or with the 2024 presidential election. Smith has done nothing less than to take sections of the law and use them to build a criminal infrastructure that can be used to outlaw most political parties and activities on a level with that of Communist China or Russia. Those who govern must live by the same laws as those they govern.
This was the totalitarian state of affairs that Russiagate had only hinted at but that is reaching its maturity with an indictment that is not merely unconstitutional, but that seeks to replace any kind of open political system with a paranoid surveillance state that ruthlessly stamps out any threat to "democracy" by abusing existing laws to selectively target and imprison political opponents.
And that is what is really at stake here.
The Jan 6 indictment leans heavily on editorializing about the threat to democracy, accusing the former president of "destabilizing lies about election fraud" which "targeted a bedrock function of the federal government" while failing to actually establish why challenging federal functions ought to be a crime. If lobbying state legislators and searching for alternate electors is a crime then virtually every single president before 1900 would have been locked up. Not to mention aspiring political figures like Alexander Hamilton. And every time Democrats lose an election, they start plotting to eliminate the electoral college and have been seeking to do it through the back door using comprehensive measures like the National Popular Vote Interstate Compact.
Should the NPVIC and the states participating in it be treated as a criminal conspiracy against a "bedrock function of the federal government"? Jack Smith's indictment has created a precedent.
The indictment repeatedly accuses Trump and his associates of "fraud" on the presumption, self-apparent to Democrats, that Biden had won the election and therefore challenging it is fraudulent. Smith's indictment bases its claims of fraud on his own party's assertions, using rhetoric such as "baseless fraud claims", "sham election investigations" and "false claims of election fraud". All of these are the partisan opinions of the prosecutor rather than the law.
And that is what the indictment comes down to. Is it illegal to disagree with Democrats? If it is, as Smith asserts in his indictment, then all forms of political opposition are also illegal.
Democrats and their media contend that the indictment is apolitical when it is not only the product of political bias, but can only exist as a Democrat political document which has no relevance to a legal system independent of its biases. In a Democrat worldview, Trump was making "false claims" about an election that he lost.
But, like so much of politics, that's an opinion, not a fact.
You can indict people for what they do, not for what they believe, and yet Smith obsessively hammers away at what Trump believed because without that, there's no crime. And if there's no crime without a belief, then there was never a crime to begin with.
Smith claims that Trump knowingly made "false claims" because, among other things, the Nevada Secretary of State had posted a "Facts vs. Myths" document. According to the indictment, it's not possible for the President of the United States and the Nevada Secretary of State to disagree and it is illegal for the former not to bow to the authority of the latter.
Democrats who rejected the conclusions of Florida Secretary of State Katherine Harris in 2000, who was then denounced, threatened and parodied, were not put on trial. The issue is not the relative positions, but the relative politics of Republicans and Democrats.
Democrats have spent the last two generations criminalizing political dissent. Environmental activists demand that oil and gas companies face fraud charges because they "deny" global warming. Police departments face civil rights investigations when they challenge contentions of systemic racism. The Jan 6 indictment is part of a totalitarian program that rejects the idea of political dissent and the centrality of debate within the marketplace of ideas in our system.
This indictment is not just about a threat to a former president, but to the Bill of Rights.
If Jack Smith's Jan 6 indictment succeeds, freedom dies and dissent becomes illegal. To disagree with leftists will no longer just lead to a loss of work or arguments on social media, but arrests, trials and prison sentences. What is at stake here is whether America will survive.
© 8.3.2023 by Dasniel Greenfield, "Sultan Knish".
New Study: Most Electric Vehicles Cost More to Charge Than Filling Up a Car with Gas.
Advocates for electric vehicles have once again been hit with a rather inconvenient fact.
With gas prices surging, the Biden administration has been relentlessly urging Americans to switch to electric vehicles as an alternative, with the supposed added benefit of being able to stop climate change.
The idea behind this push seems to be that it is cheaper to charge an electric vehicle than it is to fuel a car in the current economy. Thus, Americans who use EVs can rest assured that they do not have to worry about the price of gas.
However, a new report is bringing all of that into question, suggesting that it may in fact be more expensive to charge an electric vehicle.
On Tuesday, the publication Insider published a report that took a look at four different types of cars — trucks, entry-level cars, luxury cars, and mid-level cars — to see how much it cost to fuel them compared to the cost of charging them.
The results are bound to disappoint those who have jumped on the "electric vehicles are cheaper to power" bandwagon.
Trucks roughly cost the same to fuel and charge, with the average cost of fueling a truck coming between $17.10 to $17.58 for every 100 miles, whereas charging the truck at home costs $17.72 for every 100 miles, according to Insider. However, the cost to charge soars to $26.38 per 100 miles when charging in public.
Entry-level and mid-level vehicles each cost more to charge than they did to fuel. Fueling an entry-level vehicle costs about $9.78 for every 100 miles, and charging it costs $12.55 at home, and nearly $16 in public. Mid-level cars cost $11.08 per 100 miles to fuel, $12.62 to charge at home, and $16.10 to charge in public.
Luxury vehicles presented an interesting case, as it costs less to charge at home than it does to fuel them. Fueling a luxury vehicle costs about $17.56 for every 100 miles, $13.50 to charge at home and $17.81 to charge in public.
In short, unless you are lucky enough to own a luxury vehicle, it would cost you about the same or even more to charge a vehicle as it does to fuel one. Even if you do own a luxury vehicle, charging it in public costs more than fueling it.
This is not the first report to suggest this. In October 2022, energy analyst Bill Cinnamon said that it could cost consumers roughly the same amount of money to charge vehicles as it is to fuel them.
Motorists have found out the hard way just how expensive it can be to charge the vehicle, with some drivers finding their bill for a charging session coming close to $100 dollars!
This is hardly the affordable alternative to expensive gas that we are often told about by the Biden administration.
This revelation is only compounded by the fact that purchasing an electric vehicle in the first place is very expensive. With some paying upwards of $200,000 to get their hands on one, they are out of reach for most Americans.
In the current economic climate, electric vehicles are expensive, both to purchase and to power. There really seems to be no financial benefit to purchasing one.
Until the price of EVs comes down, you are probably better off financially if you stick with a gas-powered car.
© 8.02.2023 by Peter Partoll, "The Federalist Papers".
The 'Biden Brand' Racket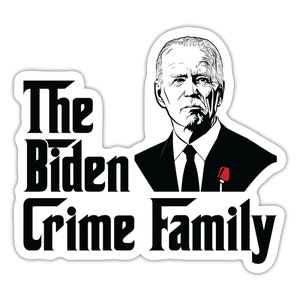 In one of American cinema's most riveting scenes, Vito Corleone, the Godfather, rebukes a distraught undertaker whose once-beautiful daughter has been beaten to a pulp by two young men — one of them the son of a powerful politician. Though the case was a slam dunk, a corrupt judge had let the brutes off with no jail time. That the system is rigged against those who play by the rules suddenly dawns on the law-abiding undertaker, whom the film's co-writer, novelist Mario Puzo, named Amerigo Bonasera — as in Goodnight, America, where threats lurk around every corner, and the rules turn out to be strings pulled by puppeteers.
Bonasera needs a godfather. So he goes to Corleone, sobbing about the good intentions that were behind his good citizenship, his reliance on police and the courts. The Don cuts him off, scoffing that while he'd opted for the faux protection of the law, true security — the godfather's friendship — had been there all along if only Bonasera had asked. "And if by chance an honest man like yourself should make enemies, then they would become my enemies," Corleone says, pausing and pointing at his supplicant, "and then, they would fear you."
Nowadays, such Yale-educated professional glibsters as Devon Archer would call this Don Corleone's "brand." Such a nice word, brand. Not what we federal prosecutors in the Organized Crime Unit called it back in the Eighties. We were more inclined to say extortion. Or racketeering — say, running a protection racket, as in, "Nice business you have here, be a shame if anyone shut it down."
Pols like Joe Biden and their hangers-on — like Archer, his son Hunter's partner in slime — don't like to think of their "brand" as extortion. They're more in the mold of Don Corleone's equally ruthless but more progressive son, Michael, who swore that any year now the family business would become "completely legitimate." In such "completely legitimate" businesses, the muscle to do extortion is the family's "brand." The brand's stock-in-trade is "influence," an aura of intimidation to which beleaguered businesses — including foreign "partners" connected to corrupt and anti-American regimes — buy "access." That's what they expect will protect them from the metastasizing peril of, yes, "regulation."
If you doubt that, you can skip the 140 pages of Archer's recent House Oversight Committee testimony and just watch the twelve-minute clip of his extraordinary interview with Tucker Carlson. These two contemporaries, who spent their formative years inside the Beltway, agree without hesitation that "the business of Washington is selling access."
But why do people need "access" to powerful politicians? Aren't we, after all, a nation of laws? Pu-lease!
What sends Archer and Carlson into sniggering spasms is the local patois. "Understanding the regulatory environment," Archer translated, "means selling access. . . . That's how I interpreted it. That's how most people on Wall Street interpret it, whether they admit it or not."
The Civil-Rights Theory of Indicting Trump for Election Interference What Happened to Hunter's Lucrative Chinese Investment? Ask His 'Sugar Bro' That is the business he went into with the Bidens in 2009. The "Biden brand" was a boon for those willing to pay to "understand the regulatory environment."
You know how this works. To show you how very much they care, politicians promise to save the planet, reduce emissions, clean the water, eliminate workplace hazards, stabilize the banking system, and basically achieve "progress" in every minute aspect of life by enacting regulations. The movers in this process are lobbyists — some working for entrenched businesses who ask to be regulated not out of their love of humanity but because they can withstand it while their upstart would-be competitors can't; and some representing pragmatists who recognize that if you're not at the table then you're on the menu. The result is an ever-expanding, fee-laden regulatory maze that generates income for lawyers, accountants, and most of all "consultants," those solons who possess that special "understanding of the regulatory environment" — or, more succinctly, who've "got a guy."
If you've got a visa problem, they've got a guy at the State Department. If you need a permit, they've got a guy at every agency. If your nephew gets crosswise with the law, they've got a guy at the police department — and at the DA's office, just in case. They've always got a guy someplace who can fix your problem, or at least get your problem to the top of the pile while the saps without a guy are dazed, confused, and harassed by the "regulatory environment."
In power politics, the big kahuna is the guy who's got the most guys. The guy who's got so many guys that he can get away without calling them too often — who's got so much power that the regulators think twice about harassing anyone known to be his pal.
The vice president of these United States of America is about as big as it gets in the kahuna business. When Hunter Biden's dad — a gaffe-prone Washington graybeard whose fading career we can thank Barack Obama for reviving — became vice president, the Biden family "brand" became a cash cow. There was a complication: Hunter, of course, had been a lobbyist when dad was a senator, but "lobbyist" is a dirty word because skimming off politics, while a crowded profession, is not perceived as a noble one, so presidential administrations pretend to distance themselves from it. So, as Archer explains, once the Obama administration came into power, Hunter had to "transition from lobbying to strategic advising."
Advising . . . about the "regulatory environment"? Yes, Archer said, "regulatory issues" were Hunter's specialty. Was he fit for that because of his training as a lawyer? Well, Archer explained, Hunter didn't really do what you'd recognize as legal work. Well then, Carlson asked, did he have "a sophisticated understanding of regulation"? "Um," Archer quipped (to Carlson uncontained amusement), "I think that he led a team that had a sophisticated understanding."
Archer's best description of Hunter's skill set? "You gotta be an expert in knowing the guy, and he was the guy that was the expert in knowing the guy."
Who would that guy be? Mainly, dear old dad, Archer explained, assisted by dad's siblings, such as Jim Biden, a family-business fixture.
It's been amusing this week watching newbie New York Democrat Dan Goldman and other Biden apologists squirm over the evolution of the president's laugh-out-loud lies. The "I never discussed business with my son" line, not only notoriously untrue but implausible, was first downgraded to (as White House Press Secretary Karine Jean-Pierre put it) "the president was never in business with his son." That fib has now been shredded by Archer's blunt acknowledgment of what was already obvious: The now-president was in numerous business meetings with his son and the Chinese, Ukrainian, Russian, and other partners who paid dearly for the Biden "brand" while, as vice president, Joe Biden steered the "regulatory environment" known as American foreign policy.
Thus are Democrats reduced to spinning that what was being sold — by Hunter, mind you, not Joe, of course — was the "illusion of access," words that Goldman could not quite put into the slick Archer's mouth. In light of the effusion of access that is apparent to anyone with eyes to see, we've finally reached the spin-about-spin portion of our program: Just what does access mean?
Democrats and their media allies say it means affirmative abuses of Joe Biden's political power and influence to advance particular interests of "Hunter's" foreign clients, and they stubbornly insist there is no evidence of such abuses. That's laughable. To take just one example, there is already evidence that Mykola Zlochevsky's corrupt Ukrainian energy company, Burisma, bribed Biden and his family to the tune of millions of dollars, and that during that payment stream — which included Hunter's sinecure on the company board and, Zlochevsky told an FBI informant, $10 million in money transfers — the then–vice president pressured the U.S.-dependent Ukrainian government to fire Viktor Shokin, the prosecutor who was investigating the company.
Nevertheless, that construction of "access" sets the bar too high, as do the gaslighting protestations that the president "did not discuss business" with Hunter, or "was not in business with Hunter."
Joe Biden was the business.
Without the now-president, there would have been no Biden brand. Influence-peddling only pays when there is influence to be peddled. Access can only be sold if it is access to someone. Joe Biden is what Hunter Biden was selling. It is risible to hand-wring over whether Joe and Hunter "discussed business" when Joe's status and the access to power it provided to those willing to pay was the business.
And sure, the business does occasionally call for some hands-on services — Shokin was fired because of pressure brought to bear on the reluctant Ukrainian government, as sure as Don Corleone arranged for his henchmen to put a whuppin' on the attackers of Bonasera's daughter; and when Hunter extorted his Chinese partner, Henry Zhao, invoking the name of Joe who (Hunter said) was sitting right there with him waiting for Zhao to call, the WhatsApp message read as if it were written by Mario Puzo himself.
But mostly, the business is just access to an air of intimidation that requires no action. As Hunter put it in dressing down his associate, Tony Bobulinsky, the Chinese partners wanted to be in business "with the Bidens." They wanted the association with America's vice president — the problems it could stave off as well as the doors it could open. Zlochevsky was under investigation by the Ukrainians, and $23 million of his fortune had just been seized by the British government. He needed a godfather — an association with a powerful figure who would discourage his tormentors, such as a public tie to the vice president of the United States globally advertised by the installation of the vice president's son on his company's board.
Zlochevsky figured that his enemies, such as Shokin, would become Joe Biden's enemies. But more to the point, he calculated that by buying the "Biden brand" and the access it signaled, he was buying a fear factor that would minimize the challenges of the "regulatory environment."
© 8.05.2023 by Andrew C. McCarthy, "National Review".
A Country Descending into Madness.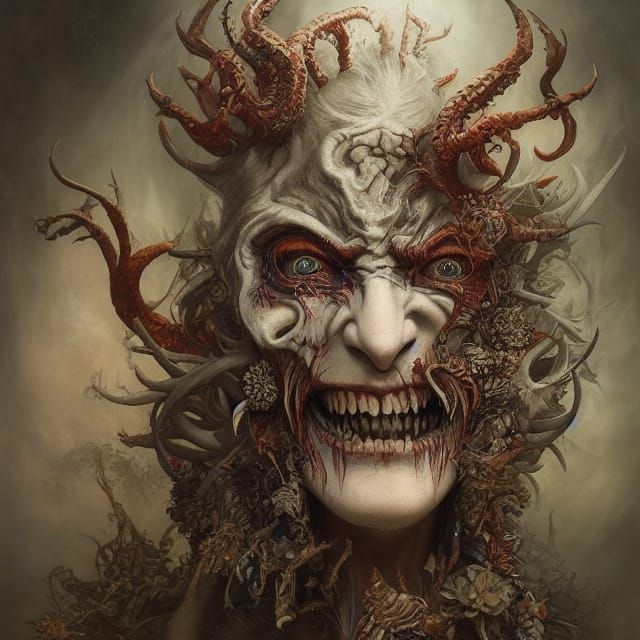 This is what it looks like when a country descends into madness. Two standards of "justice" preclude any justice at all.
Hillary Clinton kept top-secret information on a home-brew private server that was infiltrated by malicious foreign actors, and she suffered no legal consequence — even after having destroyed Blackberry devices and other subpoenaed evidence of criminal culpability. President Trump keeps personally declassified documents in his home, and the FBI sends a SWAT team into Mar-a-Lago so that Merrick Garland's goons can throw Trump in prison.
Hillary Clinton and Barack Obama conspired with the Intelligence Community to frame Donald Trump as a Russian spy and remove him from office, and not a single perpetrator involved in that incendiary plot has been indicted. Trump correctly points out that mail-in ballot fraud irreparably marred the 2020 election, and the violent thugs in control of D.C. level criminal charges against him that could lead to his execution. Clinton and Obama participated in a wide-ranging international conspiracy that falsely blamed Hillary's election loss on the Russians — further dividing the American populace by preying on its fears and prejudices, while escalating tensions with a hostile nuclear State. Trump exercises his constitutional right to free speech, and prosecutors who swore an oath to uphold the Constitution instead betray their duties in order to persecute a political enemy.
There is no shortage of these abrasively hypocritical comparisons. Since 2016, the D.C. Uniparty and permanent Deep State have hyperventilated about Trump starting WWIII, destroying the economy, locking up his enemies, and using the powers of his office to enrich himself. None of that happened. He was the "peace president" who brought wealth back to the middle class, while taking no salary for his public service. His reward? Unending attacks from the corrupt FBI, an avalanche of legal bills, and D.C.'s obsession with throwing him in the gulag for life.
Fake President Biden, on the other hand, has engaged in every crime, indecency, and reckless behavior that the Deep State swore Trump would commit. Biden uses unconstitutional executive orders as only a dictator would. He steadily marches America toward nuclear war with Russia. He has been caught red-handed trading political favors for bribes from both foreign allies and adversaries. He censors Americans' speech, punishes them for their beliefs, accuses half the country of being "domestic enemies," and seizes the firearms of law-abiding citizens. He destroys the value of Americans' savings through "green" energy–induced inflation. He floods American towns with illegal aliens leaving organized crime, exotic diseases, and overdose deaths in their wake. He celebrates Antifa domestic terrorists who burn down small businesses, churches, and pregnancy clinics while threatening Americans who get in their way. And unlike President Trump — who regretfully showed restraint by not pursuing charges against Clinton, Obama, Comey, Brennan, and so many other Russia Hoax conspirators — the O'Biden White House has worked nonstop to incarcerate Trump and every other perceived political enemy.
The D.C. Uniparty warned that Donald Trump would act as a tyrant, flout the law, fleece citizens of their paychecks, and make the world a more dangerous place. He did not. However, his illegitimate successor — Deep State stooge Joe Biden — has done all of these things. Incurious, imbecilic reporters cannot see the irony.
Outside a few islands housing journalistic resistance fighters, the free press is dead. The media whores on the Deep State payroll never apologized for parroting Russia Hoax lies for years. Even after abundant evidence has demonstrated that the Biden Crime Family took payoffs from officials in Ukraine, China, Romania, and elsewhere, the press still pretends it is Donald Trump who somehow deserved impeachment for engaging in an imaginary quid pro quo undermining the United States. And the press orchestrated a conspiracy of silence over the 2020 election's obvious mail-in ballot fraud — a lawless vote-dumping racket made possible only because federal health authorities were illegally using taxpayer dollars to fund bioweapon research in a Chinese lab that — surprise, surprise — miraculously released a human-engineered COVID virus at exactly the right time to upend Trump's almost certain re-election.
If there had been any doubt that mainstream corporate news works exclusively to advance the agenda of the ruling regime, that doubt ended as soon as the vast majority of First Amendment–betraying "journalists" chose to endorse the Obama-Biden censorship system as necessary to fight "disinformation" and "hate" — effectively any speech or idea at odds with the ideology of the one-party State. Real reporters follow a simple rule: ask questions. The American press has a dreadful alternative: impose answers. Make no mistake: today's voluntarily enslaved press adores totalitarianism just as much as the totalitarians in office do.
I do not like the current state of our nation. Our government spies on us without cause. The administrative bureaucracy enforces regulatory edicts without any constitutional authority or consent from the people. Heavily armed federal agencies intimidate Americans with the threat of physical violence. The corrupt Department of (in)Justice continues to wage legal warfare against the ruling regime's political enemies. These are all forms of tyranny that America's Founders risked their lives to reject.
Such injustices will not stand. I am glad to be alive during this moment in history — when ordinary people have a chance to rectify past abuses and set America back upon a righteous course.
Our adversaries talk about a "Great Reset" that will launch the United States and other Western nations into a new era of technocratic State control over citizens. I, too, see a "reset" in our future, but it is one that will find Americans reimposing the limits of government power and compelling the State's deference to the inviolability of personal freedoms.
Standing opposed to the Marxist globalism that seeks to destroy individual free will is a growing awareness that the totalitarians in office have nothing but disdain for regular people. This movement to reclaim volition over our lives from governments that choose "to rule" rather than "to represent" is percolating throughout the West. In the years to come, there will be a "reset," but it may well be remembered as the "Liberty Reset" — a turning point in history when freedom from government oppression supersedes every other important matter.
For good, law-abiding citizens who have always respected official authorities and worked for the betterment of their own communities, this is a confusing time. The military openly encourages service members to cut off their manhood, drain their bodies of testosterone, get breast implants, and prance around in women's dress uniforms. Teachers are more concerned with exposing elementary school kids to the erotica-filled lust dens of transgender strip clubs than the basics of a solid education necessary for a fulfilling life. The medical profession seems indifferent as to whether patients suffer unnecessary harm, so long as the pharmaceutical industry keeps handing out cash bonuses for every new experimental drug doctors recklessly prescribe. Those with authority have gone insane, and anyone who notices is censored and socially deleted.
If you found yourself nodding in agreement just now, then I encourage you to go one step farther: reject the steady flow of State propaganda and question absolutely everything you are told. The more certain the news media, the U.S. government, or self-appointed "experts" are about some issue, the more important it is to question that issue from top to bottom. The U.S. government uses its vast powers to engage in complex information warfare against the American people. It is in the business of manipulating American minds. It is in the business of silencing dissent. It is in the business of harassing, threatening, and imprisoning anybody who does not march in lockstep.
A mighty majority of Americans see through this tyranny. Do not look away.
© 8.03.2023 by J.B. Shurk, "American Thinker".
How To Watch The Godzilla Movies In Order.
Whether you want to watch the original film, Godzilla vs. Kong, or Shin Godzilla, you can see them all with a little help from the right streaming service. Godzilla, King of the Monsters, has been a pop culture icon for decades. Unfortunately, due to all sorts of distribution and rights issues, many Western audiences have never been able to watch some of the original Toho films. For a long time, most of the movies were unavailable on streaming platforms like Netflix, so hunting down pricey DVDs was your only option.
However, the age of streaming video has largely solved this issue. You can now watch Legendary's MonsterVerse movies on Max, the original Godzilla film on free streaming services like Tubi, and other popular entries on Amazon's Freevee and YouTube. Even many of the more obscure films are now available on Pluto TV's 24-hour live Godzilla channel(Opens in a new window).
It's never been a better time to marathon the great kaiju of them all. Here's how to watch all the Godzilla films -— both Japanese and American —- in order.