"Heaven" (opens in separate window)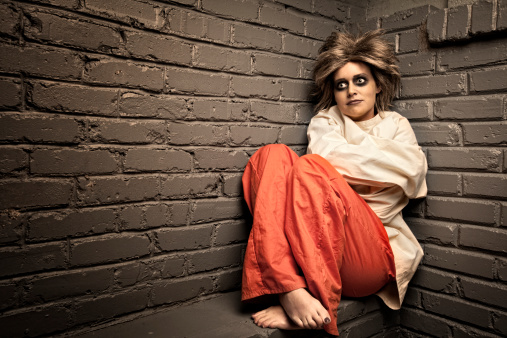 buttboy petey buttigieg's electric cars
friday, august 12
th

, 2022
You have to hand to the Biden regime. Once they seize upon a theme, they stick with it, logical or not. This unserious regime believes that it is better for the environment for someone else to drill oil halfway around the planet, diesel-truck it to ships, sail those diesel-powered ships around the world to US ports and diesel-truck it to refineries. Somehow, that has less impact on world climate than does drilling for it here and sending it to refineries through clean pipelines.
[FULL TITLE: "The facts about Petey Buttigieg's electric cars".]
They're applying that same logic to electric vehicles. As long as you don't see where it all comes from and don't know the facts, it will save the world. Got it?
Just go buy an electric car, says little Petey "Butt Boy" Buttigieg, channeling his masochistic/sadistic side. Pain is good.
Department of Transportation Secretary Pete Buttigieg was once again blasted for pushing for electric vehicles on Tuesday, this time for saying, "The more pain" Americans feel at the pump, "the more benefit there is for" EV owners.
Many of our intellectual problems and difficult questions can be pleasantly and reassuringly stored here: "The secret things belong to the Lord our God, but the things revealed belong to us and our children forever." Deuteronomy 29:29
What is the average cost of an electric vehicle? About $51,000. Everyone can afford that, right? Were Buttigieg Secretary of HUD he'd be saying to homeless people "Just go buy a house."
How much oil is there in electric vehicles? There is about 775 pounds of oil in the form of petrochemicals, i.e., plastics and polymers.
How much fossil fuel does it take to recharge an electric car? It takes about 70 pounds of coal or 8 gallons of oil. An EV still emits about 40% of the CO2 of a typical ICE (internal combustion engine).
What is the cost of installing a charging station? Between $2000 and $10,000, depending on whether you install a Level 1 (120V) or Level 2 (240V), Level 3 station (fast charging). Level 3 chargers are not compatible with all EV's.
What is the average range of an EV? About 200 miles.
How long does it take to charge an EV? Between 1 and 31 hours. "Car and Driver":
Recharging an EV battery with a 120-volt source—these are categorized as Level 1 according to SAE J1772, a standard that engineers use to design EVs—is measured in days, not hours.

If you own, or plan to own, an EV you'll be wise to consider having a Level 2—240 volts, minimum—charging solution installed in your home. A typical Level 2 connection is 240 volts and 40 amps.
And that Level 3 charger? The really fast one?
When the vehicle battery's SoC is below 20 percent or above 80 percent, a DC fast charger's charging rate slows considerably; this optimizes battery life and limits the risk of overcharging. This is why, for example, manufacturers often claim that fast-charging will get you to "80 percent in 30 minutes."

That last 20 percent may double the time you're hooked up to the fast charger. The time-consuming affair of completely filling the battery via a DC charger makes them best utilized on those days when you have anxiety about exceeding the range of your car, or when you are traveling and need to fill-up to reach your destination.
Still thinking about that long road trip? Best not get caught in a snowstorm as was seen in DC last winter. Sen. Tim Kaine was stuck for 27 hours. Fortunately for him he was driving an ICE. An EV would have become a monument.
THE fastest time to recharge is 30 minutes, and that's not to full capacity. That means you are standing for at least 30 minutes at a time to recharge. Then you have to consider the queue. Imagine four or five EV's ahead of you each requiring an hour to recharge. Biden said he was going to place a charging station every 50 miles on interstates. Given how long it takes to charge an EV these stations will make for rich target environment for assaults and robberies.
And the big one -- can the electrical grid handle all this? The short answer is no but in two parts. First, the bad:
But even if the total number of EVs in the US remains low, a high concentration of adoption in specific neighborhoods can "significantly increase the peak demand seen by distribution transformers" and can "require upgrades to the electricity distribution infrastructure," the paper notes.

The problem compounds when residential drivers use Level 2 (240 volt) charging to fill up their cars. Although Level 2 charging is faster than Level 1 (120 volt) charging (which means cars won't need to be plugged in for as long), the power demand slope for Level 2 charging is steeper.
And the worse:
Muratori simulated the changes in electrical demand using data from the US Department of Energy's Residential Energy Consumption Survey. He selected 200 representative houses with 348 passenger vehicles in the Midwest. In aggregate, increased electricity demand was sustainable up to 25-percent EV penetration, as long as you were only counting in terms of kilowatt hours of electricity consumed and assumed all charging was happening at night.

But when Muratori studied more local scenarios, heavy demand was more concerning. The researcher simulated "a residential distribution transformer connected to six households" with 11 vehicles total. The transformer could handle up to six electric cars charging with Level 1 charging, but the simulated transformer saw demand in excess of its nominal capacity as soon as one EV with Level 2 charging was added to the neighborhood.

While electrical transformers are built to withstand such temporary surges in electrical demand, Muratori cites research that shows the expected life of transformer equipment can decrease "by two orders of magnitude when a transformer hits '50 percent above its nominal capacity.'" While you wouldn't necessarily have a blown-fuse scenario, the research shows that utilities may soon face a choice of either upgrading the equipment or having to replace existing hardware more often.
One EV with a Level 2 charger is the max load for the average street. One.
From where is the electricity for all these vehicles coming? For charging stations: 40% natural gas, 19% coal, wind and solar 8%, hydro 75% and nuclear 20%.
From where are the EV batteries coming? China
Who controls the market for lithium and cobalt? China and China. The price of lithium is becoming "insane", according to Elon Musk, and that will be translated into a price increase.
The very climate we're ostensibly trying to save affects one's ability to charge an EV.
On July 13, Tesla owners in Texas received messages that asked them to avoid charging their cars between the hours of 3 to 8 p.m., if possible:

"A heatwave is expected to impact the grid in Texas over the next few days. The grid operator recommends to avoid charging during peak hours between 3 pm and 8 pm, if possible, to help statewide efforts to manage demand."

The increase in temperature in Texas will cause residents to increase the usage of air conditioning systems, which will increase energy usage and put more stress on the grid. The hottest hours will occur between 3 and 8 p.m., and owners are advised to charge their cars during the other 19 hours of the day to manage the load of demand for energy the grid will experience during those times.
California is staring at rolling blackouts because its renewable resources are insufficient for peak demands- but making up for the shortcoming means tapping "gas-fired power plants and add backup generators fueled by diesel." Never mind charging tens of thousands of EV's with Level 2 chargers.
The practicality isn't there. The energy isn't there. The infrastructure isn't there. The facts do not support what Buttigieg and Biden assert. EV's for everyone is a long way off and it doesn't solve the climate problem, whatever that is. Like everything else the Biden regime says, it sounds great until you know the facts.
© 7.29.2022 by Drjohn, "Flopping Aces".
A Day In The Life.
Up at 6a on Friday, I went thru my finger stick to check my BSL (Blood Sugar Level) and recorded it on my Diabetes 2 chart, made coffee and breakfast, took a Tylenol Extra Strength for various pains, had a couple smokes in the semi-cool garage and checked the leftover errands list. It was already 70°, and forecast to hit 88° with mild humidity.
Age is just a number, and mine's unlisted.
I had a croissant and sugar-free strawberry preserves for breakfast, got ready and left for the meeting at 8:30a. There were 12 people there, representing all different kinds of trades and professions, including Becky, her designer and me. I didn't present any landscaping changes, since I want 10 trees removed first, and I still have some changes and details to the sketch, to do. 99% is going to be hardscape, since there's NO WATER on that site, and major/minor plants will not survive a Summer drought. This is going to be challenging, to say the least. I was back home by 11:30, after 2 stops.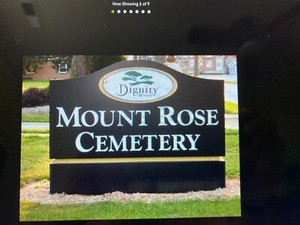 Well, with Kyrsten Sinema joining"> the corrupt, criminal Manchin-Schumer-demonKKKrat cabal's $1.3 TRILLION spending bill on idiotic *green crap*, America get hosed once more. Somehow, I'm not surprised. And Camel-Toe Harris will cast the deciding vote, in the event of a 50-50 tie, if it gets there. Anyway you shake it, America is screwed with another Multi-TRILLION Dollar spending spree, making inflation 5x worse. Get ready for it.
My tech guy from Choice Security showed-up at 3:15p, reset the door contacts, and tested the system. A-OK and good-to-go. By 3:30p, it was 102°, so I stayed inside. It was awful out there, with humidity factored-in. Sherry stopped by for a little over an hour, and left to get some dinner. I saw this posted as nasty t-storms headed our way, again:
---

***Special Weather Statement***
At 738 PM EDT, Doppler radar was tracking a very strong thunderstorm near Spry, moving east at 15 mph.
Issued By State College -- PA, US, National Weather Service
Affected Area: Adams, York and Lancaster Counties
Description:
• WHERE: HAZARD...Wind gusts up to 50 mph and pea size hail.
• SOURCE: Radar indicated.
• IMPACT: Gusty winds could knock down tree limbs and blow around unsecured objects. Minor hail damage to vegetation possible. Very heavy rainfall is also occurring with this storm and may lead to localized flooding. Do not drive your vehicle through flooded roadways. If outdoors, consider seeking shelter inside a building.
• Locations impacted include: York, Hanover, Parkville, Red Lion, Spry, Dallastown, East York, Stonybrook-Wilshire, West York, Shrewsbury, Codorus, Grantley, Tyler Run-Queens Gate, Hallam, Wrightsville, Spring Grove, Stewartstown, Glen Rock, Pennville and Yorklyn.
• WHEN: From 8 PM to 11 PM EDT FRIDAY.


---
The worst of it went south of us, but it rained and hailed so hard for 35-40mins, I thought the three 4ft x 9ft windows in my office-sunroom would be damaged. No sweat. Temps dropped 25-30°, ***FLOOD WARNINGS*** were issued, and we just rode it out. I had a small lake behind my condo. I had dinner, watched Discovery's "Gold Rush" and some Fox TV shows, and "Gutfeld!" until midnight. Lights out.
Awake at 8:30a on Saturday, I did the usual routines, had coffee in the garage with a couple smokes, listened to yesterday "Chris Plante Show" Podcasts, did the BSL, and tried to get the "cobwebs" out of my brain. That finally done with multiple mugs of coffee and smokes, I checked the weather and news on the desktop. A humid, but decent 73°, with t-storms and rain forecast for the day, I had one errand to do at the pharmacy, so afterward I decided to stay-in, and get some paperwork done. I had cereal and blackberries for breakfast. Checking my back patio's rain gauge, we got 1.1" of rain last night. Nice; the flora and fauna are pleased.
I drove over to nearby Rite Aid round 12:30p, after getting 2 Amazon deliveries, and getting them unpacked and put away. Amazingly, traffic wasn't heavy for a Saturday, and the Rite Aid folks know me well, so that all went quickly. I was back by 1:15p, grabbed a couple hours' snooze on the LR couch, and felt better for it. I had a filet mignon for dinner, watched History's "American Pickers" for the evening, and bagged it around 11p. No races for the next 4 weeks -- most all teams are on Summer "vacation" -- so I can sleep-in tomorrow.
Sleeping-in until 9a on Sunday, I did the usual routines, made coffee and had a couple smokes in the garage, no pain so no pills, and just tried to wake-up. It was already 80° and very humid, but I opened the garage door to get some fresh air inside, while I had coffee and a couple Marlboro®s. I checked the weather and news on the computer. Then, I defragged and optimized the 4 HDs, which were in good shape, less than 7% fragmented. It's been May since i did that manually, but it's automatic when Norton 360 Premium runs it. After that, a load of laundry.
By 1:30p, temps had hit 95° with 60% humidity. It was not nice going outside for a smoke, in either the garage or on the back patio. I had no appetite, but drank 3 cartons of Ensure® Max Protein Shake, and had some chicken salad. I'm down to 160-165 lbs, when I should be at 170-175 lbs. I just have no appetite in this heat/humidity. Tired, I grabbed a short hour on the LR sofa.
I watched the 3hr IMSA GT Sports Car Endurance Race from Road America Racetrack; the NASCAR race in Michigan was rained-out (no loss), and I watched the 3hr IndyCar Race from the street road course in Nashville. Not a bad day, overall. Still not much appetite, I started using Balance of Nature Products to supplement my diet.
I watched FNC's "Life, Liberty & Levin", "The Next Revolution" and called it quits around 10:30p. Lots of errands to do tomorrow.
Up at 6:45a on Monday, I went thru the usual routines, had coffee and a couple smokes in the garage, and noticed this weather statement, when I checked the news and weather:
---

***Heat Advisory***
Issued By State College -- PA, US, National Weather Service.
Affected Area: Dauphin, Lebanon, York and Lancaster Counties.
Description: Hot temperatures and high humidity may cause heat illnesses to occur.
• WHEN: From 12 noon today to 8 PM EDT Tuesday evening.
• WHERE: HAZARD: Heat Index values up to 103-105 expected.
• ADDITIONAL DETAILS: Excessive Heat can be life-threatening among at-risk populations, such as children, the elderly, and those with pre-existing health conditions. Low temperatures Monday night will approach record warmth and provide minimal relief from the heat.
• SOURCE: Radar indicated.
• IMPACT: PRECAUTIONARY/PREPAREDNESS ACTIONS:
Drink plenty of fluids, stay out of the sun, and stay in an air-conditioned room. Check up on relatives and neighbors, and provide pets with adequate water and shelter from the sun.
Young children and pets should never be left unattended in vehicles under any circumstances. This is especially true during hot weather when car interiors can reach lethal temperatures in a matter of minutes. LOOK BEFORE YOU LOCK.
If you work or spend time outside, reschedule strenuous activities to early morning or evening. Know the signs and symptoms of heat exhaustion and heat stroke. Wear lightweight and loose fitting clothing.
To reduce risk during outdoor work, the Occupational Safety and Health Administration recommends scheduling frequent rest breaks in shaded or air conditioned environments. Anyone overcome by heat should be moved to a cool and shaded location. Heat stroke is an emergency! Call 9-1-1.
For excessive heat safety information, visit heat.gov or weather.gov/heat.


---
Swell, another typical mid-Summer, August day. I have some errands to do around 12-1p, so I'll be out in the hottest part of the day, but not for any extended period. Even with my COPD, I should be fine. BTW, today, August 8th, is the 240th Anniversary of The Purple Heart, awarded to the US Armed Forces, and to my Beloved Dad -- among his many other medals for valor and numerous European Campaigns -- for wounds received in The Battle of The Bulge, in 1944. Thanks for your sacrifice and service, Dad. I miss you and Mom, 2nd Lt in Women's US Army Nurse Corps.
I listened to the "Chris Stigall Show" from 7-9a, and then switched over to the "Chris Plante Show", from 9-12. I had Rice Krispies with Cap'n Crunch, and blueberries, for breakfast, while listening to the "CP Show". I tried a new RTU (ready-to-use) spray bottle of RoundUp® on a mass growth of all kinds of weeds in the front gardens -- the back patio garden is okay -- just to see if the old bottle was expired, and still had the temperature window: doesn't work under 52° or over 85°, according to label warnings. I pulled crabgrass and sprayed Oxalis and some other weeds that I can't remember the name of, but could only last 10-12 mins. It was already 95° outside.
I left for the dry cleaners, south in Red Lion, the USPS facility and drove home to get back inside the AC, shade and make a Grilled Turkey, Cheese & Sandwich. Are these "The Dog Days of Summer", yet? (Yes: "Dog Days" 2022 in the US, began on Sunday, July 3rd, and will technically end on Thursday, August 11th). Whew.
Jeeeze Louise; it is now over 100° outside, with a Heat Index of 110°. Tomorrow's forecast will be even worse. I gave-up the idea of working in the garden, this afternoon. Back home by 2p, I unloaded, opened the Jeep's hood to let the scorching heat out and cool the giant 550hp V8 HEMI down, before I bring it in, tonite. The Rite Aid Pharmacy called with my 25mg Jardiance Rx, but the other two won't be ready until next week, so I had to go back out to the nearby store. Back home, I took a 2hr snooze on the LR couch, and had dinner.
The Rubicon has been crossed: Trump's Mar-A-Lago home was raided tonite on a bullshit premise. More to come, that's for damn sure...
I watched some FNC News Shows about the Deep State vs You & I, and Trump, Motor Trend's "Iron Resurrection", part of "Gutfeld!", watched more news about the FBI raid on Trump, and called it Yankee Doodle, at 2a.
I slept-in until 9:30a on Tuesday, an already sweltering 96°, humid day. I made coffee, did the usual BSL routine, and listened to the "CP Show". Another ***HEAT ADVISORY*** was posted; natch. It's going to be ugly outside today. Sherry and I are walking over at the AC'd York Galleria, at 1:30p. Much too ho to go to the local parks. Two of my front walk, solar-battery-powered lights were not working, so I changed the rechargeable NUON AA Batteries, and hope that does it. If not, I'll get some new lights from Amazon and replace them.
So Hitlery Klintoon wiped/deleted 33,000 court-subpoenaed confidential emails from her home server, and Sandy Berger stole hundreds of documents from the National Archives, and were not even investigated, but Trump is getting persecuted by the corrupt, criminal Jan 6th Committee? And there are dozens of more instances of crimes the corrupt, criminal demonKKKrats did, illegally. Natch.
This "raid" was all about indicting Trump, by the corrupt Jan 6th Committee, so he can't run again for POTUS in 2024; it was not about Presidential Documents. Meanwhile, Hunter Biden has been implicated in multiple federal crimes and his house hasn't been raided. Hillary Clinton was proven to have illegally retained classified information on a private server, and her house was never raided. This isn't about Trump not being above the law, as some on the right have naively proclaimed. It's about a completely different set of rules being applied depending on what political ideology someone adheres to. In simpler terms, it's about blatant corruption. The FBI is the Democratic Party's political hit squad whose origins can be traced back to when Eric Holder became attorney general. It accelerated rapidly under the Obama administration, and the same traitorous snakes remain. That was made clear in the Mar-a-Lago incursion, which ended the 2024 GOP primaries. This is going to "ignite the country", mark my words.
This week the Democratic campaign strategy for 2022 and 2024 became painfully apparent. They've tried everything they can to defeat Donald Trump. They framed him in the phony Russian collusion scandal. They impeached him twice. They manipulated the 2020 election, and they tried to persuade America that he was an insurrectionist trying to topple the government. All of that failed. Trump's incredible wins in primary after primary show that his base has not abandoned him and that he has the solid support of the Republican Party. Net net: what's this all about? It's about indicting Trump on bullshit charges -- including planted documents -- so he can't run for POTUS in 2024, or run for any office, ever again. Trump is dangerous to the corrupt, criminal bureaucracy, aka "Deep State", in DC, and around the world. Trump is a danger to their "Liberal World Order". Think about it.
Two of the five sidewalk lights along he front porch and walk, are defective, even with new batteries, so I ordered new lights for both front and back. I watched the FNC Talk Shows until 11, and switched to "Gutfeld!", until midnight. Lights out.
Up at 8:30a on Wednesday, I had to get moving as I had an 11a Dr's app't. I made coffee, took the usual morning 19-pill regimen -- 127 pills in the evening -- had breakfast, did the normal routines and got ready to leave. It was already 85° and very humid outside, with t-storms forecast for the afternoon. Traffic was light, so I made good time on the 20 min drive. That done, I stopped at Weis Market to get a very few things -- $55.75 -- and headed home to unpack, get some lunch and get some 2hrs couch time. T-storms were building and coming in from the southwest; they passed south of us and it stayed sunny, hot and humid.
After dinner, I watched some TV until 9:30p, and bagged it for the night. Busy day tomorrow, with Sherry.
Finally up at 8:30a on Thursday, I had a terrible night with hip/lower back pain, and wound-up taking Ambien and Valium to try to get to sleep. I heard the thunder and rain until 1:30-2a, and finally fell asleep. Crappy night. The coffee was good, this morning. I had a couple smokes on the 70° patio, with a cool wind and low humidity. I had a Croissant w/ Orange Preserves (sugar free) for breakfast around 10a, emailed Sherry that I wasn't feeling well enough to go to Southern York County today, to Saubels, Messinas, Emerald Garden etc; we'd have to do it another time. I took two Tramadol for the pain, and I laid down on the couch for a while, after breakfast.
I listened to the "Chris Plante Show" for a while, in the background, and fell asleep, even after 2 carafes of Kona Coffee. I called Sherry around 11:15a, to talk, tell her what happened last night and this morning, and we rescheduled or day to possibly tomorrow, or a later date. I need to rest my lower back, today. I got the heating pad out and used it while laying on the über-comfy LR couch. I still couldn't sleep -- too much sunlight coming in from the 4 skylights and massive 4ft x 9ft office-sunroom windows -- so I wound-up taking a 500mg Tylenol Extra Strength, and doing some paperwork, while listening to the "Bonehead Bongino Show", with a nice Lisa Boothe as a sub.
For the same $80 BILLION we're spending in Bidet&Co's idiotic IRS 87,000 hires, just think of all the Border Patrol Agencts we could have hired to close the US Southern Border. What's wrong with these assholes in the US Congress?
The HarrisX Poll shows strong public opposition to Biden's plan to spend $80 billion-plus to hire almost 87,000 new IRS agents and vastly increase audits. I calculated that out: that's 5½ the equivalent of NEW Divisions of armed US Military Troops. Just what we need for Osambo's "Civilian Army". Remember that statement from Oscumbag Boy, before he was elected installed?
After reading this article, I did two iHealth AntiGen tests; both negative. So far, I've been lucky, as many of my remaining Family and Friends, have had Covid-19, or one of its variants.
I had a dbl-fried egg sandwich with cheese, for dinner, kept watching the Fox News coverage of the corrupt USAG's BS "news statement" on the Mar-a-Lago raid of Trump's residence. After last night's terrible time trying to get some early sleep, I decided to stay up and watch "Gutfeld!" until midnight, if I can, and use the Tylenol Extra Strength, instead of 50mg Tramadol and 10mg Valium. I did, and it worked.
Tomorrow starts another week here in the "Journal", and except for a mid-week Therapeutic Massage for my lower back, I have another clear week, for Sherry and some personal time.
No Anal Swab Required, Take the Reality Shed Rapid Test —- You Might Be a Communist IF...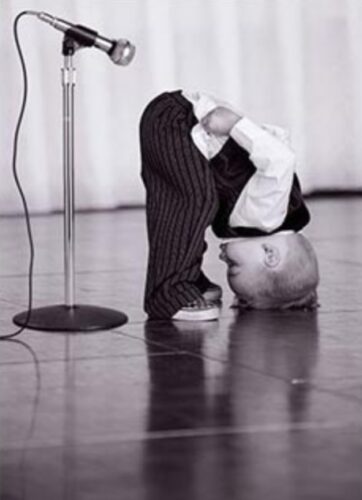 We have seen a lot of changes since the globalist left decided to release communist China's Covid on us all in late 2019 as part of the ultimate power grab (not just in the USA but everywhere at the same time). Some people are still in denial that it has actually happened, so we've put together a quick method to prove it to those who either really don't know or who simply pretend to not know that they are communists (or are supporting communism).
If you think it is normal for the price of gasoline to rise from $1.68 right before Trump left office (January 20, 2020 at noon) to $5.39 just 16 months later under Biden (May 2022), you might be a communist.
If you then think that just 3 months later (August 2022) gasoline dropping in price but still being more than double what it was just 19 months ago is "great news", you might be a communist.
If you attend parties while other people are in lockdowns YOU implemented, you might be a communist.
If you get your hair cut maskless (by a masked stylist) while others begin to resemble cavemen, you might be a communist.
If you are the Chairman of Disney, Amazon, Twitter, Apple, PepsiCo, Facebook, OR China, you might be a communist.
If you host a late night 'comedy' show where you do a monologue, you might be a communist (or you might be Greg Gutfeld, but the odds of that are slim).
If you refuse to use long established methods for determining economic indicators (like changing "year over year" to "month to month" for comparison to hide your intentional destruction of the economy, you might be a communist.
Testes, testes, one, two... three?! Is this thing on?
If you think people can afford switching to a $60,000 electric car they'll never find a place to charge during trips and whose battery is both expensive to replace (usually about as much as the cost of the car itself) and can catch fire or explode, you might be a communist.
If you attend award ceremonies maskless while masked minions flitter around you catering to your every whim, you might be a communist.
If you think Usurper Joe shaking hands with a ghost (at least twice on video now) is normal, you might be a communist.
If you deny an unnecessary RAID against a man (who is cooperating fully with you, and that you already stole an election) from for a crime Hillary actually committed already is a RAID, you might be a communist. Or the FBI.
If you believe that the FBI staging a kidnapping for a governor and framing Patriots in the process isn't pure fucking evil, you might be a communist. Or... the FBI, or both.
If you think that men can become women and women can become men, you might be a communist. You are also a DNA denier as DNA is 'settled science'!
If you take frequent private jet trips but demand others hang their clothes out to dry instead of using a machine inside their home or demand they stop taking showers to cut down on energy use for heating the water, you might be a communist.
If you don't think WE THE PEOPLE know who you are, what you are doing, and won't find a way to stop you, you might be a communist.
Lastly, if you self-identify as a Democrat you don't need the anal swab OR our rapid test. You ARE a fucking communist, no 'might' about it.
I can't sit here all day long thinking of these, so please feel free to add your own in the comments section (below). The best ones will get added to the article with a credit to you! We might also update by adding more of our own here later, or making a second article someday. Or we can all pretend this didn't happen. (whistles while walking away…)
With apologies to Jeff Foxworthy (for stealing the 'Redneck' idea), and I guess to Rodney Dangerfield too. The rest, for better or worse, is all the Shed's own "unfunny article writing AI bot". Did I quote that correctly?
That would be the same as putting up chain link fencing to block mosquitos, genius.
© 8.11.2022 by Mister Goldiloxx, "Reality Shed".