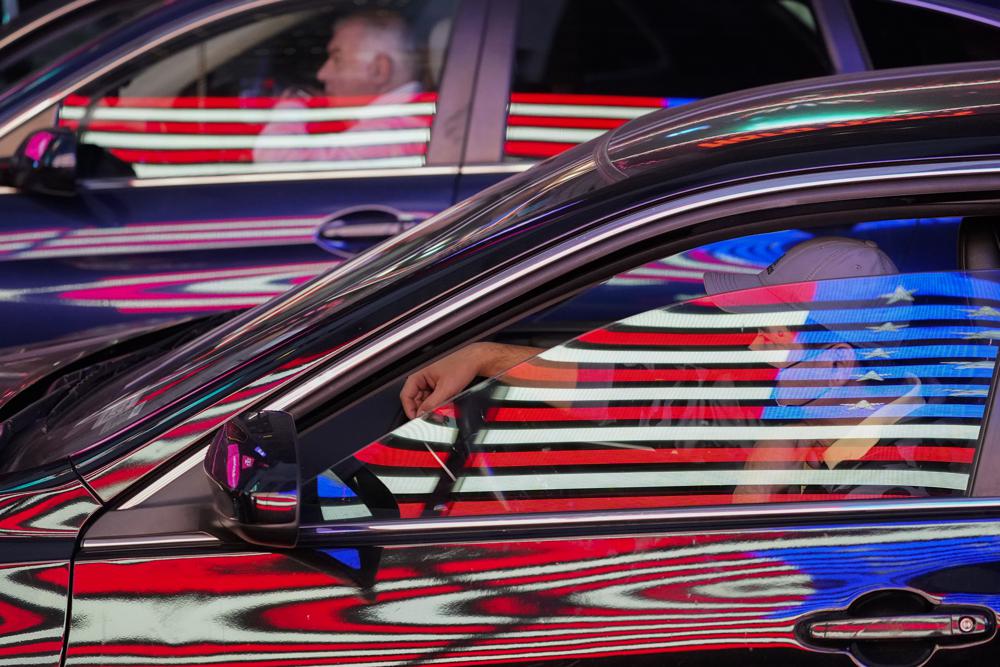 am to pm, the government is with you
friday, august 19
th

, 2022
When you groggily roll out of bed and make breakfast, the government edges up to your kitchen table, too. Unlike you, it's perky.
[FULL TITLE: "From AM to PM, The Fickle Force of Government Is With You".]
It's an unseen force in your morning. The government makes sure you can see the nutrients in your cereal. It fusses over your toast, insisting that the flour it comes from has no more than 75 insect fragments and one rodent hair per 50 grams.
The government also tends to your coffee, mandating that no more than 10% of your beans be moldy. Its satellites inform the weather forecast on your phone for the day ahead. The government weighs in on the water consumption in your bathroom and controls the fluoride in your toothpaste.
That's all before you leave home. The government is going to be hanging with you on and off, mostly on, until you turn off the lamp last thing at night — no new incandescent bulbs, please, under a new rule.
The world of federal regulation seems both boundless and microscopic. It touches what you touch. It lends a helping hand at every turn or sticks its clumsy fingers in everything, depending on your viewpoint.
But a Supreme Court ruling this past week, limiting federal authority to control carbon emissions from power plants, was just the latest blow to what critics call the regulatory state and potentially a major blow to the fight against global warming.
The decision imperils Biden's goal of cutting greenhouse gas emissions by half by the end of the decade even as the damage from global warming mounts. Beyond that, it may hinder regulation across a range of public policy, in education, transportation, perverted LGBTQ-crap "rights" and more.
Congress, the court said, must speak with specificity when it wants to give an agency authority to regulate on an issue of national import.
Browse the Code of Federal Regulations and you will see just how specific rule-making can be. The voluminous code's favorite words are "shall" and "must."
Take sea otters, for example. If you've ever wondered how to measure a sea otter, the code has the answer.
The pool of water for sea otters in captivity, it stipulates, "shall be at least three times the average adult length of the sea otter contained therein (measured in a horizontal line from the tip of its nose to the tip of its tail) and the pool shall be not less than .91 meters (3.0 feet) deep."
Even as they've expanded government with landmark laws and the explosion of regulations that arise from them, U.S. presidents have tried since the start to simplify government. As vice president, Al Gore took a run at "reinventing" it. Such efforts generally haven't gone well.
Thomas Jefferson sought freedom from bureaucracy as well as the achievement of American liberty when he wrote of the British king, "He has erected a multitude of new offices, and sent hither swarms of officers to harass our people, and eat out their substance."
What followed were several centuries of new offices and swarm upon swarm of bureaucrats come hither.
Associated Press writer Saul Pett took stock of the government in 1981 when President Ronald Reagan was trying to rein it in. Pett won a Pulitzer Prize for getting his hands around the behemoth. He described the government as:
"A big, bumbling, generous, naive, inquisitive, acquisitive, intrusive, meddlesome giant with a heart of gold and holes in his pockets, an incredible hulk, a '10-ton marshmallow' lumbering along an uncertain road of good intentions somewhere between capitalism and socialism, an implausible giant who fights wars, sends men to the moon, explores the ends of the universe, feeds the hungry, heals the sick, helps the helpless, a thumping complex of guilt trying mightily to make up for past sins to the satisfaction of nobody, a split personality who most of his life thought God helps those who help themselves and only recently concluded God needed help, a malleable, vulnerable colossus pulled every which way by everybody who wants a piece of him, which is everybody."
At the time, the U.S. government owned 413,042 buildings, excluding military facilities abroad, and employed 2.8 million civilians and 2.1 million military personnel. The expansion of federal programs especially swelled ranks in state and local government.
In 2021, a year of pandemic-dampened employment, the civilian federal civil service was about the same size as in 1981 while 600,000 or so fewer were in uniform.
For all of that, citizen encounters with the federal government often play out in the background, unacknowledged. The days are long gone when anyone could stroll at will through the front doors of Washington's grand government buildings and do business.
It shapes their lives, nonetheless. That smartphone GPS came from the government. So did the internet.
People stroll on sidewalks built to requirements of the Americans with Disabilities Act. Text messages and apps run off nearby cellphone towers that the Federal Communications Commission registers and licenses.
But it's more visible when the government takes instead of gives. Motorists steer 18.4 cents to Washington for each gallon of gas they buy and 24.4 cents for each gallon of diesel. Most states grab an even bigger take per gallon.
Much of that money goes to make the roads you drive on better. A sliver of it per gallon goes to LUST — the fund to fix leaking underground storage tanks. And there are federal auto rules galore.
The rules dictate how far you should be able to go on a gallon of gas — about 28 miles or 45 kilometers this year. The feds have standards on air bags and child car seats. Rules in the works would let you know if people in the back seat haven't buckled up and remind you to look in the back seat when you turn off the car to make sure you haven't left a child there.
At work, federal rules stand ready to step in if you are a victim of unlawful discrimination or hazardous working conditions. After work, food at the dinner table made it there through a regimen of meat, factory and farm inspection and truth-in-labelling rules.
That pizza sauce? Relax and enjoy. It can only have 30 fly eggs in each cup, by federal mandate. Except when a maggot is present; then only 15 fly eggs are permitted.
When you tuck your children in, the feds are there for the nighty-night, too.
If the young ones are old enough to get around and in trouble — nine months — they go off to sleep in the only bedtime garments that can be sold for them — body-hugging nightwear or flame-retardant pajamas.
Says a government order: That must and shall be so.
© 7.2.2022 by Calvin Woodward, "AP News".
A Day In The Life.
Up at 9a on Friday, I went thru my finger stick to check my BSL (Blood Sugar Level) and recorded it on my Diabetes 2 chart, made coffee and breakfast, took a Tylenol Extra Strength for various pains, had a couple smokes in the semi-cool garage and checked the leftover errands list. It was a cool 67°, no humidity -- Fall like -- excellent air quality, and forecast to hit a mild 82° with low humidity.
And life goes on, good or bad; live it as best you can.
I made Kona Coffee, as usual. had a few smokes on the back patio. and tuned-in the "Chris Plante Show", while I woke-up. I just wanted to be out on the back patio, with the cool temps and strong breeze. But I had an English Muffin w/ Red Raspberry Preserves (sugar free) and coffee. Two neighbors stopped-by, when I was having coffee, to ask questions about some houseplaqnts they were having problems wqith, and I gave advice. I made a 2nd carafe of coffee, just lounged around until 11:30a, and then drove over to Rite Aid to get 2 waiting Rxs.
Sherry and I met at nearby Springettsbury Twp Park, and did some walking, until my Peripheral Neuropathy in my feet caused me a lot of pain, and we had to cut the walk short. Back at My place, I grabbed a 30min nap, while Sherry drove over to Hollie's Shop, in nearby Hallam. She was back in 90mins, and we watched some TV and talked until 6p, when she had to leave. I had dinner, watched Fox TV and Discovery's "Gold Rush" until "Gutfeld!" came on at 11p. Lights out at midnight.
Awake at 8:30a on Saturday, it was a cool, wonderful 64°, sunny and with a nice breeze. I did the usual morning routines, had Kona Coffee and a couple of smoke on the back patio, listened to "Chris Plante Show Podcast" from Friday, much of which I missed. No F1/Indy races this weekend; all the race the teams are on Summer vacation until late August. August and September are the two hottest months of Summer; June and July were a mere tune-up. There are some IMSA Sports Car minor class races on, so I'll watch some of that.
The older I get, the better I was.
There were 5-7 Amazon Prime deliveries scheduled for all day today and tomorrow, and into early next week, and I'm still waiting for the box of 12 Nuon® Rechargeable Batteries (can't find any in York), so I can finish-up my ongoing condo back (front is completed) sidewalk re-lighting project. With nowhere to go, nothing to do, and no one to do it with, I decided to get paperwork and filing done, and maybe watch some TV. I've had enough of the DoIJ/FBI raid on Trump's Mar-A-Lago estate, as it'll go on for months, if not years, to keep him from running in 2024.
After dinner, I watched History's "American Pickers" until 10p, and switched-over to Mecum Auto Auctions until 11. That was enough for the day.
Up at 8:30a on Sunday, no races -- the F1/IndyCar/IMSA race teams are on Summer vacation -- I made coffee, did the BSL, had a couple smokes in the garage, took a 500mg Tylenol Extra Strength for lower back pain, and checked the news and weather on my desktop. It was a sunny, crystal-blue sky, no clouds, cool 68°, so I turned-off the AC and enjoyed the fresh air. I grabbed a shave and shower, got a load of laundry ready to go, with another load waiting, started the dishwasher load, and re-checked the news.
I also have a bad feeling that the DC Grand Juries will indict Trump on some of the BS Jan 6th events, and that corrupt Federal Trial Juries will convict him. It's all happening in DC, which voted 97% for Bidet&Co. Sad to say. I also believe the FBI raided Trump's resort to seek and destroy any documents related to the Trump-Russia hoax —- the Russiagate Lies Documents —- that Trump had previously declassified back in 2019 and 2020. I think it's all unraveling, and believe that the FBI wants to scrub all of the documents approving the Hillary Clinton election scam about Trump being a Russian secret agent. The FBI, Department of Justice, Perkins Coie law firm, Fusion GPS, and CIA knew the Russiagate narrative was a Hillary Clinton-approved hoax but put their offices in the service of pushing it and "investigating" it to keep Trump out of the White House. Now they're back to do it again in 2024.
After a load of laundry, I readied a second, the dishwasher finished and I let them air dry, rather than use the expensive heat/dry cycle. I just open the door, pull-out both racks and let them air dry for 2-3hrs. I had a banana and some sweet, red, seedless grapes for lunch, checked the TV shows, and shut it down; just crap. I just saw this great demonKKKrat commercial, courtesy of ppc. Thoughts?
\
Keeping my Friends close, and my enemies educated.
Still waiting for all those Amazon Prime deliveries, so I could get some unfinished jobs done, I tuned-into a crappy NASCAR race, on a pathetic 1-mile track, which is as exciting as watching grass grow, to kill some time. I didn't feel like doing anymore paperwork or filing, right now. Magically, 3 of 7 packages arrived from Amazon. The Nuon® Rechargeable AA Batteries were the wrong size -- they were AAA and usable in other devices -- so I reordered the right size, for next Tuesday delivery. Damn, the back patio 3-light conversion project will just have to wait. I continued to watch the crappy NASCAR race, after a Sweet Lebanon Baloney & Cheese Sandwich. I canceled the Nuon Batteries, since I found a pack of rechargeable Energizer® Batteries, and will finish the 3 back patio lights, tomorrow.
Mercifully, the crappy NASCAR short-track race ended, and other programs arrived on my ROKU®-xfinity® channel line-up. I finished most of the paperwork and filing, watched TV until 11p, and bagged it for the night.
Up at 7:15a on Monday, it was a cool 64° and raining. Nice outside in the garage for coffee and a couple smokes. Duston -- who replaced my front door and repaired the Larson storm/screen doors -- stopped by at 9a, to secure the door on the left side and top, so my painter can finish-up the detail, when he has time for this job. He also has to paint the jam and inside of the door, which is already primed. I tuned into the "Chris Plante Show", hosted by a sub. I have a few errands to run, so I worked on a short list, so I could leave around 11:30-12 noon.
I left at 11:30a, headed south after a stop for a carton of Marlboro®s ($94), Ethanol Free Premium 90 Oct gas ($89.94 for 18.5 gals (of the Jeep's 25g tank) and finally down to the cleaners in Red Lion. Two shirts and a pair of washed/starched/pressed Lee® jeans were $18.00. Home by 12:30p, I unpacked, listened to "Bonehead" Bongino for a while, and switched-over to "Chris Stigall Show Podcasts", while getting some lunch and doing some of the last paperwork and filing, from last week. I have a Lower Back Therapeutic Massage on Wednesday, and a day with my Sherry on Thursday.
As I've been saying since late July 1996, TWA 800 WAS SHOT DOWN. Here's the entire article, wo/ FR's comments. I quit flying commercial in August 1996.
With the "Chris Stigall Show Podcasts" playing on the desktop, in the background, I grabbed a 3hr snooze on the LR couch, and woke-up around 6p. Nice. I had a couple cartons of cartons of Ensure® Max Protein Shake, a Chicken Salad Sandwich on Croissant w/ Chips, and Red Potato Salad, for dinner. And I'm gaining some weight back.
I watched some shows on Fox and Motor Trend, until 11, made it thru "Gutfeld!" and bagged it at midnight. Just some light food shopping tomorrow, at Weis Market. Still waiting for some very tardy Amazon Prime deliveries; perhaps I'll just cancel them, get a refund and re-order.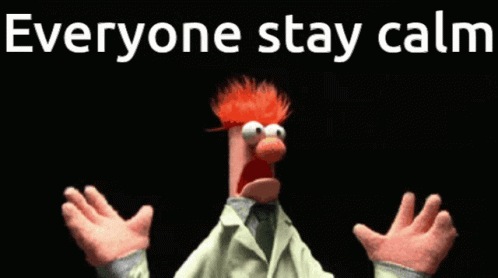 I slept-in until almost 9a on Tuesday, and could have stayed in bed until 11-12, but I had things to do. Another beautiful, 64°, cool, low-humidity morning, sitting on the back patio, enjoying Kona Coffee and a couple smokes. I decided to put-off food shopping until tomorrow, since there were so many Amazon Prime deliveries scheduled for today. Plus, I wanted to go thru the front garden and hit the up-and-coming weeds with one of my new bottles of RoundUp®, on foam setting. I had leg and back pain, so I took a 300mg Gabapentin and 2 25mg Tramadol; they worked in short order. I tuned-into the "Chris Plante Show", with the sub host, checked the weather and news on my desktop.
The mid-range weather shows low-to-mid-80s, and with September right around the corner, it is also one of the hottest/most hu8mid months, before Fall arrives. Forget the "climate change" crap; it's called *weather*, and it's been that was for long before I came into the world in 1949. It's a beyond-mere-massive scam to bilk us out of TRILLIONS of our hard-earned monies. I did a load of bedding laundry and continued listening to the subbed "CP Show". Some of the Amazon packages began arriving around 12:30p, as I was finishing-up laundry. I left for nearby Weis Market around 1:15p, got 4 bags of stuff for $77.00, and was home and unpacked by 2:30.
I turned the AC back on to 74°, along with the overhead fan, and laid down on the couch to take a short nap. It was a fitful nap, with phone ringing and email notices pouring-in, so I got back up, got another Amazon delivery -- still not what I needed to complete the back patio lighting project -- but at least some things are arriving. After dinner, I watched TV until 11p, the "Gutfeld!" show monologue, and quit for the night at 11:30p. I have a Therapeutic Back Massage with Heidi, tomorrow at 1p.
Up at 7:45a on Wednesday, it was another cool, cloudy 61° morning, with a forecast high of 81°. I did the usual routines, had Kona Coffee and some smokes on the back patio, turned-off the AC, and tuned into the "CP Show" sub. I checked the news and weather on the desktop computer. I left at 12:30p for the 1p app't, and that lower right back Therapeutic Massage did help. Back home by 2p, having to take back roads' detours due to a bad accident right in front of Heidi's Shop, it was an adventure. I caught-up on some condo chores, grabbed 2hrs on the LR couch, and had a Grilled Ham & Cheese w/ Potato Chips, and did the last of last week's paperwork and filing.
I watched Fox TV thru the evening, decided not to stay-up so late to watch "Gutfeld!", since my cleaning lady is in at 8:30a, and bagged it around 10p.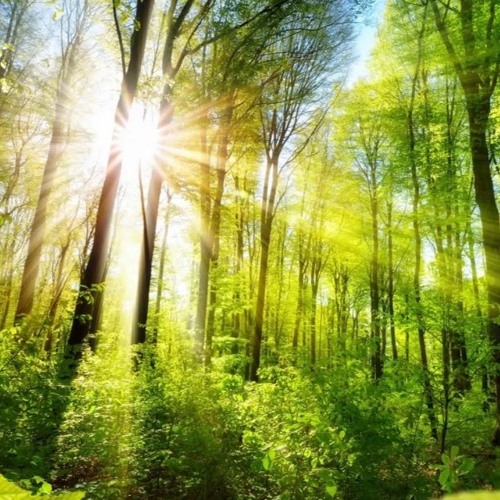 The alarm went off at 6a on Thursday, to a very sunny, 58° morning. I killed the AC, made coffee, did the BSL, had a couple smokes in the empty garage, as I'd left the dusty Jeep out overnight to get rinsed by the rain. I did the usual routines, and had a Croissant & Red Raspberry Preserves for breakfast. My cleaning lady, JoAnne, would be here at 8:30. Fall is just around the corner, and we're getting a taste of it now. 50-60s in the morning, mid-80s during the day. I sure hope the people out West and Southwest get some relief, soon.
I tuned into the "Chris Stigall Show" from 6-9a, then switched-over to the "Chris Plante Show" with the sub-host, from 9-12 noon. Still tired, I grabbed an hour of sleep on the LR couch while JoAnne cleaned. She left at 11:30a. and I had a banana and 2 Ensure Protein Shakes for lunch. Sherry stopped by at 1p, and we commiserated over a "week of mutual funk", but both for different reasons. Nevertheless, we had a good time, and she called later to tell me that her "funk" was abating, as mine was slowly. I had a quick and light dinner and checked the Amazon delivery schedule, for the special rechargeable batteries I'm waiting for.
Think about this: despite Lunch Bucket Joey Bidet&Co nearly destroying the US economy and world standing -- and still 2 years to go -- there's no guarantee that the GOP is going to win either US Congressional House this November, or in 2024, win the Presidency. DemonKKKrats are out-fundraising and out-polling the GOPers, by wide margins, and even their weakest candidates -- like the lowlife dirtbag Fetterman in PA -- are leading in almost every category of measurement. There's a major "GOP Disconnect" going on here. The blame for America's impending demise is still being heaped upon the GOP, mainly aimed at Trump. The homeless (90% are mentally-ill), rampant crime unlike anything we've ever seen, many millions-plus coming thru the Southern Border, vastly-reduced police protection, waves of drugs (Fentanyl) killing hundreds of thousands of teenagers... I don't have enough room here to go on and on, in detail. I have a bad feeling about this coming November 8th.
I watched "Tucker" on Fox, grabbed my daily shower -- this time at night since JoAnne changed bed sheets -- during the crappy "Hannity" show, and resumed with Motor Trend's "Chasing Classic Cars" until 11, when "Gutfeld!" came on from 11-12. Lights out.
Tomorrow starts a new week here in the "Journal" and I have a clear week ahead. I foresee multiple visits with Sherry. Yea!
Fact-Checking Team Biden on Who Those 87,000 New IRS Agents Would Audit.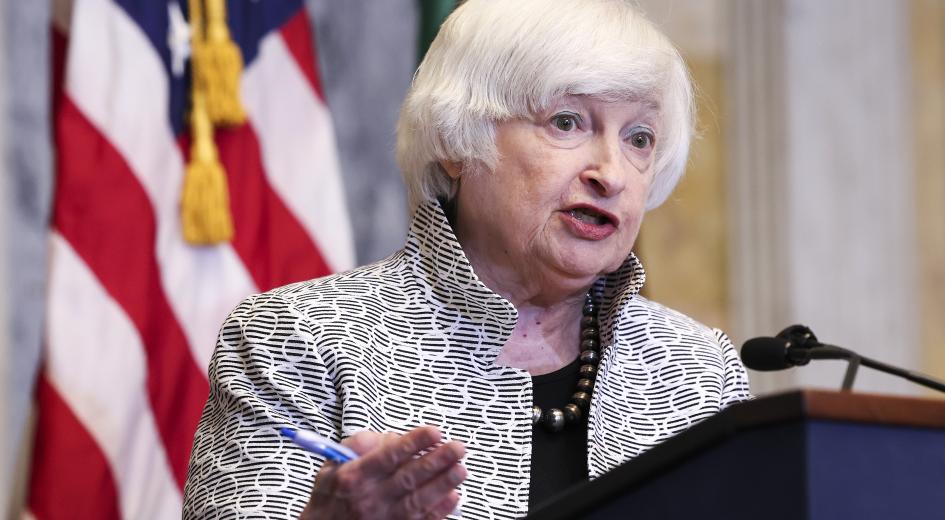 The Biden administration has promised not to raise taxes on anyone making under $400,000 a year. And despite estimates from official congressional scorekeepers that the Schumer-Manchin-Biden tax increase indeed would raise taxes on those Americans, the administration has doubled down on the claim as a final vote nears on Democrats' bill.
Treasury Secretary Janet Yellen sent a letter Wednesday to IRS Commissioner Charles P. Rettig that includes this statement:
Specifically, I direct that any additional resources—including any new personnel or auditors that are hired—shall not be used to increase the share of small business or households below the $400,000 threshold that are audited relative to historical levels.
Yellen's directive follows Rettig's Aug. 4 letter to U.S. senators declaring the same objective:
These resources are absolutely not about increasing audit scrutiny on small businesses or middle-income Americans. As we've been planning, our investment of these enforcement resources is designed around the Department of the Treasury's directive that audit rates will not rise relative to recent years for households making under $400,000.
But considering the sheer magnitude of 87,000 new IRS agents and an estimated $204 billion in new revenues from enforcement, is it possible for all those new audits and revenues to involve only taxpayers making over $400,000?
—Returning to 2010 audit rates for all individuals making over $400,000 would generate only 28%, or $9.9 billion, out of the estimated $35.3 billion in new IRS enforcement revenues in 2031.
—Even increasing recent audit rates 30-fold for taxpayers making over $400,000—including 100% audit rates on taxpayers with incomes over $10 million—still would fall more than 20% short of raising the estimated $35.3 billion in new revenues in 2031.
Note: This assumes a 98% increase in the number of tax filers making over $400,000 between 2019 and 2031, based on annual growth rates between 2014 and 2019. Audit rates from 2010 to 2019 by income group and additional tax per individual tax return audited for 2021 is available here from the nonpartisan Government Accountability Office.
Estimated revenuesfrom a 30-fold increase in audits almost certainly is overstated, since 30% to 40% percent of audits in these income groups result in no additional tax being owed, and audits already target returns with higher likelihoods of underpayments.
—Auditing every single taxpayer with annual income over $1 million would require only 25,000 new IRS enforcement agents, but Democrats' bill calls for 87,000 new agents. What will all those extra agents be doing?
Note: Estimates are based on the Treasury Department's estimated new full-time-equivalent agents, and the Government Accountability Office's estimated hours per audit by individual income level.
Calculations conservatively assume that only 57.3% of the Treasury Department's estimated 86,852 new IRS agents (49,754 in total) would be assigned to enforcement, based on $45.6 billion of the bill's $79.6 billion increase for the Internal Revenue Service dedicated to enforcement.
Calculations also assume that 8.9% of IRS enforcement agents would be assigned to corporate audits, based on the Congressional Budget Office's estimate[MK1] [GR2] that corporations account for 8.9% of the tax gap. Enforcement agents are assumed to spend 75% of their paid time auditing tax returns.
Despite the Biden administration's claims, it's almost certain that households making less than $400,000 a year would face increased audits under Democrats' bill.
And that seems to be the true intent of the IRS. According to a 2021 report from the Government Accountability Office, "From fiscal years 2010 to 2021, the majority of the additional taxes IRS recommended from audits came from taxpayers with incomes below $200,000."
That recommendation is based on audits of lower-income tax returns producing more bang for the buck, as the report noted:
Audits of the lowest-income taxpayers, particularly those claiming the EITC [earned income tax credit], resulted in higher amounts of recommended additional tax per audit hour compared to all income groups except for the highest-income taxpayers.
The Treasury Department's report on the proposed new funding includes a footnote highlighting the already-high prevalence of IRS audits among low-income households:
"Work by former IRS economist Kim Bloomquist points out that the five counties with the highest audit rates are predominantly African-American, rural counties in the South," the report says.
High rates of return from auditing low-income households alongside the average large corporate tax filing totaling nearly 6,000 pages says that our current tax code is far too complex.
Instead of increasing taxpayer audits, policymakers should simplify taxes across the board. That way, it would be easier for everyone to pay the correct amount to the government.
© 8.12.2022 by Ruth Greszler, "The Heritage Foundation".
Elderly Fun Times.
My wife and I went into town and visited a shop. When we came out, there was a cop writing out a parking ticket. We went up to him and I said, "Come on man, how about giving a senior citizen a break?" He just ignored us and continued writing the ticket. I called him an "asshole." He glared at me and started writing another ticket for having worn-out tires. So my wife called him a "shithead." He finished the second ticket and put it on the windshield with the first. Then he started writing more tickets. This went on for about 20 minutes. The more we abused him, the more tickets he wrote. He finally finished, sneered at us and walked away. Just then our bus arrived, and we got on it and went home. We always look for cars with Biden stickers. We try to have a little fun each day now that we're retired. It's so important at our age!
FNC's Gutfeld: Trump Gets More Popular the More He Is Targeted.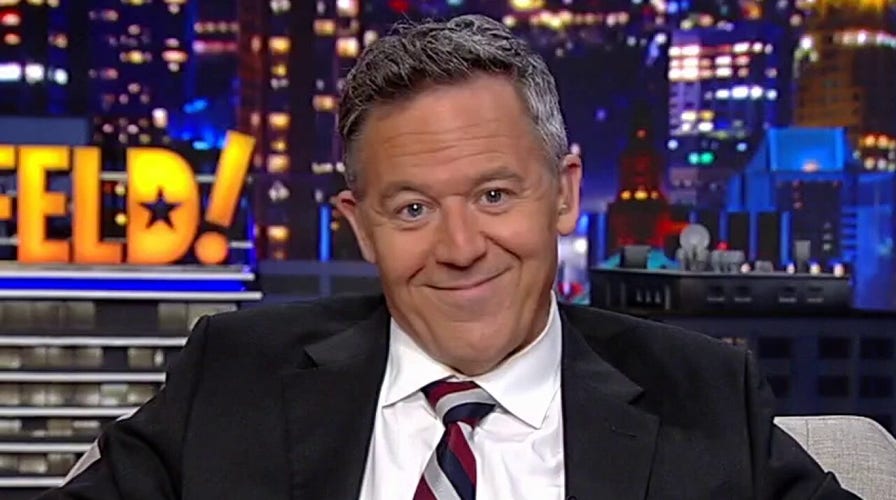 Greg Gutfeld told his co-hosts Monday on FNC's "The Five" that former President Donald Trump gets more popular as the more investigations target him.
Saturday on HBO's "Real Time," host Bill Maher said that the FBI's raid on former President Donald Trump's Florida residence would help him politically.
Maher said, "Trump did sell his soul to the devil because he is the luckiest man in the world. His fortune was finally falling. The Big Lie was finally losing momentum. DeSantis was beating him in the polls —- you know who hates this more than anybody? DeSantis, 'I had this in the bag, and now I got to run against President Martyr.' This is saving Trump politically."
Gutfeld said, "There is truth to what he is saying no matter how you feel about Trump, and Bill Maher can't stand him. He's a larger-than-life figure. And you create more status the more you target him. He understands that, and he's like a black hole that swallows the negative energy appear. The angrier you get, the better it works. How stupid was this? It's like found money for him here this raid. He doesn't have to do anything. He can pull back and let this play out. He already looks like he was the victim here. Meanwhile, they are going to work around the clock trying to find stuff about him, but it's already falling apart. I think we are seeing it fall apart."