tsa: carcinogenic petting zoo
friday, august 31
st

, 2012
the TSA is, effectively, an unconstitutional, carcinogenic petting zoo. Deep down, we all feel that the airport security system is an FDA-approved rubdown and radiation parlor. But we are busy, rushing to catch flights, and we tell ourselves it is for our "safety". So, like sheep, we comply.
Unconstitutional
The TSA security process is in violation of the law of the land, specifically the Fourth Amendment: "The right of the people to be secure in their persons, houses, papers, and effects, against unreasonable searches and seizures, shall not be violated, and no warrants shall issue, but upon probable cause, supported by oath or affirmation, and particularly describing the place to be searched, and the persons or things to be seized."
Let's be honest, when I "opt" for a pat-down over a blast of cancer-inducing radiation, it is not a choice – it is a preference for the lesser of two fixed evils. A pat-down is a clear violation of my "person"; there is no probable cause warranting random government agents to feel me up for weapons.
The pat-down system also violates my right to be secure in my "papers and effects". Every time I get a pat-down, my personal property is subject to theft. The TSA pat-down process does nothing to prevent an unconscionable person (going through the scanner) from taking advantage of the fact that I'm helplessly standing behind waiting for a pat-down—unable to monitor my luggage.
Because, here is what normally happens: I inform the TSA agent, "I'm opting out." The agent then calls for a "female assist" and asks me to step aside. I wait (occasionally up to 10 minutes) for a pat-down. Meanwhile my luggage – including my purse, iPhone, MacBook Pro and other valuables – travel the conveyer belt and idle on the other side of the X-ray machine where anyone could easily walk off with them.
Carcinogenic
On a recent flight out of Minneapolis-St. Paul International Airport, a female TSA agent (who was openly annoyed at the prospect of doing her job and giving me a pat-down while oddly assuming that I yearned for her to touch me) said: "Well, if you ask for one, we have to give you one. So, are you just doing this for the free massage we give you?" I wanted to respond: "No way, pervert." But, since I wanted to make my flight, I replied: "No. I just don't want the radiation."
3,778 service calls were made between May of 2010 and May of 2011 to address mechanical issues in backscatter X-ray machines, according to a TSA report.
The New York Times writes: "The machines move a focused beam of high-intensity radiation very quickly across the body, and David Brenner, director of the Center for Radiological Research at Columbia University Medical Center, says he worries about mechanical malfunctions that could cause the beam to stop in one place for even a few seconds, resulting in greater radiation exposure". The Times reports further: "A recent study reported that radiation from the machines can reach organs through the skin. In another report, researchers estimated that 1 billion X-ray backscatter scans per year could lead to perhaps 100 radiation-induced cancers in the future."
Many independent researchers concur that the safety and radiation levels are still unknown because the TSA has actively kept its research in the dark and has redacted public reports.
The next time you fly, opt for the pat-down as a form of healthy protest. For now, it's better than getting cancer from supposedly "fail-safe" body scanners. And if enough Americans congest airport traffic by choosing pat-downs, perhaps the TSA will eliminate its unconstitutional rubdown and radiation parlor.
Petting Zoo
Pat-downs do not keep us safe. They merely serve to treat Americans like animals. I may have long hair but I'm not a fuzzy tarantula or a furry bunny rabbit. I wear earrings in my ears, not bombs. Yet every time I get a pat-down, it starts with a TSA agent tugging down on my hair with clingy plastic gloves.
Last September, a Dallas woman named Isis Brantley (wearing a large afro hairstyle) cleared the checkpoint at Atlanta's international airport as she had for the previous 20 years. Brantley had made it to the escalator when two TSA officers changed their minds and decided she was a terror suspect – perhaps imagining she used her hair to disguise a diminutive flamethrower. The agents chased her down the escalator shouting: "Stop – the lady with the hair, you!" They began parting through her hair on-the-spot without offering her a private screening area.
The TSA treats humans far worse than animals. For, petting zoo owners do not grope their cows, de-shoe their ponies and pluck their chickens before letting them into the barn. We are rational beings, not sheeple, and our bodies are our private property. It is time we speak up against the unconstitutional, carcinogenic petting zoo known as the TSA.
© Katie Kieffer, "Townhall.com", August 13, 2012.
[JS' PS – The above article is Reason #2 why I don't fly anymore. Here's Reason #1: TWA Flight 800 Shootdown & Cover-Up. If I can't drive myself to where I'm going, I'm not going.]
A Day In The Life
Friday morning just came too early. I was up at 4:30, fed/watered Murphy, logged-on to check the weather and news sites, and immediately got hit with the Trojan.ADH.2 Virus. My always-trusty Norton® 360™ Premier Protection immediately blocked/quarrantined it. Crap. I ran a full-system scan, and also ran Malwarebytes® Anti-Malware (Free Version), just to be sure. I had some Texas Red Grapefruit, Poached Eggs over Fresh Asparagus w/ Hollandaise, Hash Browns/Fries and French-Roast, Turkish-Grind Coffee (from whole, freshly-ground beans) with my Chemex® Drip System. By 8:45am, my machine and peripherals were certified clean and free from any problems. My machine ran its regular back-up at 7:15am, and all is well. For good measure, I deleted the quarrantined Trojan Virus, got my "errands list"/other paperwork together, and headed-over for Dad's around 9:15.
He and I planned to finish-up the front and right side foundation edging and mulch on Sunday morning, after I get back from my usual 7am food shopping trip to Weis Market, in East York. I had some things to do down in Red Lion, so I left around 10:45, and as I arrived at the local PNC Bank, heard the terrible and sad news of another nutcase's massacre, this time in NYC at the Empire State Building, just 15 blocks south of where I worked at Rockefeller Center, for 17yrs. Here's the video of the NYC Cops killing the shooter. Damn. Anyway, I finished my several business stops, did a quick food shopping trip to Giant in Red Lion, and my friends Sherry & Linda called, inviting me to lunch at Isaac's Deli, across from The York Galleria, just ½-mile south of my Condo. I had groceries in the Jeep, went home,
got "ambushed" by Murphy for his overdue watering/feeding, unpacked and drove to lunch with two of my favorite people. Great friends, good lunch. Hells bells, I could do that every day.
After an afternoon snooze, I caught-up on the morning's missed Chris Plante Podcast Replay, cleaned/polished a couple of firearms, prepared a receipt for the new purchaser of my 100-round (AR-15 .223cal/.556mm) BETA-C Mag and got it ready to deliver on Monday, and went next door to visit with one of my neighbors. By 11:45pm, I'd had a full day, shut the place down and headed upstairs with Murphy.
Saturday was a cloudy, cool and soon-to-be rainy day. I was up at 6am, watered/fed Murphy, had some Del Monte® Red Grapefruit Sections, a large helping of Scrambled Eggs, French Toast & Sausage and French-Roast, Turkish-Grind Coffee . I scanned the weather and news sites, headed over to Dad's to drop-off some items, reviewed the next few days' activities with him and came back home around 11:30am.
On the trip, I saw that gas prices at-the-pump had risen another 10¢/gal just since Friday: Unleaded Regular (87 oct) is now up to $3.75/gal, Unleaded Premium (89oct) is at $3.85/gal, Premium (93 oct) is up to $4.05/gal, and Diesel Fuel/Kerosene has also jumped to $4.09/gal. I remembered just seeing this Venezuelan refinery explosion in the news, a few hours ago. That's going to impact prices here, even more, I'm betting. So's Hurricane Isaac, when oil and gas production is shut-down and workers evacuated, for a couple of days until it passes, and providing there's no serious damage to oil platorms, rigs, pipelines and other production
equipment. "
Tropical Storm Isaac Should Rival Hurricane Katrina
", according to Joe Bastardi.
The Condo Ass'n was having a 5pm picnic, and since I'd be attending for only the second time in 22yrs since moving here – working 8-15 hours/day, 7 days/week will do that – I needed to make "something" to take along; so I made a quick and easy 3-lbs of Fiesta Pasta Salad. I also began getting the tools and equipment which we'd need on Sunday morning at Dad's, to get the last of the front/right side foundation beds edged and mulched, loaded into the Jeep's Cargo Bay. Crab Cakes, some Redskin Potato Salad w/ Bacon and Deviled Eggs for lunch "did the trick". T-storms were coming-up from the south, hugging the East Coast and beginning to move inland. As large as the evening's t-storm system was on the AccuWeather Radar Maps, it didn't look like it'd hold together when it passed-over the Chesapeake Bay, other than pushing-up some spotty showers to dampen the picnic. Ultimately, that's all it did. Diddly-squat. I bailed at 7:45, went home and spent 2hrs going thru my ISP's Google Email (1995 gdnctr corp acc't) bins, manually emptying 10,998 emails (28% full), 100 at-a-time, to clear-out all the accumulated crap. By 9:30pm, my eyes were crossing, I was seeing "bugs" crawling on my Samsung SyncMaster 245T Monitor Screen, and called it quits. Time for Murphy's nighttime watering/feeding, and for some sleep.
"Mother Nature's In Charge; We're Just Along For The Ride." – John D.M. Shelley II
Murphy had me awake and up at 5am on Sunday, so I watered/fed him, Fresh-Squeezed OJ w/ lots of pulp, made a "5-stack" of French Toast & Bacon, Breakfast Potatoes and French-Roast, Turkish-Grind Coffee . At 7:15, I left for Weis Market on my usual food shopping trip, got everything done, unpacked and took care of Murphy when I got home, grabbed some "grubbies" to wear and drove over to Dad's at 9:30 to get started. Just as the t-storms arrived with lightening, thunder and
massive downpours. Perfect timing. So much for the day's plans; I'll reschedule it all later in the week. Almost 2". Back home by 11:30am, I checked the weather sites' radar maps and forecasts for the coming week. I had commitments on Monday and to help Sherry with her house-moving project, on Wednesday. Sister Becky arrives on Thursday, for her traditional Fall visit, and for
Mom
's Sept 8th Interment Memorial & Luncheon, so I might finish-up Dad's edging/weeding/pruning/mulching, then. The weather will let me know. While doing a couple loads of laundry, I listened to
Gun Talk Radio
and laid-out what I needed for the morning. By 9:45pm, Murphy was sharpening his claws on my jeans, so it was time to call it a day.
Having a full plate on Monday, so I was up early at 4:15am, took care of Murphy's water/food needs, make a quick Breakfast and French-Roast, Turkish-Grind Coffee , changed the Master Bed linens, did a load of laundry, got the garbage ready to go out to the curb, showered, and left for the GC&N Complex at 8:15am. With 92% humidity and a morning temp of only 73°F, I was sweat-drenched in >30mins, and still had a good 45-50mins of work to go until Ray showed-up to pick-up his new purchase. All that clean-up work done and Ray taken care of, I finally left at 11:45, and drove home. No farm stand market visits or stops, on this trip.
I made a Chicken Parmigiana Sandwich & a batch of Onion Rings for lunch, watered/fed Murphy and checked the 4 skylights for any leakage from saturday night's storms:
nothing! The CHCA Property Mgr stopped by with his crew chief, and also checked them closely; just one corner of drywall of the LR's unit, was structurally-damaged from the moisture, and needed replacement patching/repriming/repainting, so things were looking good for the
Velux
units, finally, after 3 tries. Better late than never. There were a couple of computer hardware-related projects to move along and finish-up, catch-up on the morning's missed
Chris Plante Show Podcast Replay
, reset the computer's back-up schedule (Start->All Programs->Maintenance->Backup&Restore) to one of my several
WD® "My Book" 2Tb External Drives
, and tune-in to the live streaming
Mark Levin Show
, from 6-9pm. T-storms were slowly heading our way from western PA. I planned to be asleep by the time they hit, and shut down at 10pm.
I did mean "slowly", too. The storms actually woke me up at 4:30am, on Tuesday. So I stayed-up, watered/fed Murphy, had some Del Monte® Red Grapefruit Sections, Eggs Benedict Florentine w/ Hash Browns, ½-lb of glorious Bacon and French-Roast, Turkish-Grind Coffee. The weather and news sites were all focused on Tropical Storm Isaac, soon-to-be upgraded to Hurricane Isaac. I drove over to Dad's at 9:30, got his Jeep cleaned outside/inside at the Cloister Car Wash in East York, planned to finish-up the edging/mulching on Thursday morning while he picked-up Becky at Harrisburg Int'l (HIA), since we'd gotten ¼" of rain and things needed a day-plus to dry-out. Tomorrow, I'd offered to help Sherry move to her new home, and pistol-packing Linda would be keeping us both moving along on schedule. After getting home around 12:15pm, I pulled a 3½-lb USDA Prime Black Angus Beef Roast and a 3¾-lb Allen Bros USDA Prime Tenderloin Roast from the garage freezer, to thaw, so that I could prepare them
this weekend and next week. Dad had plenty of large containers of my ready-to-go 3-Alarm Chili, PA Dutch Pork Chops & Sauerkraut, and Yankee Pot Roast in his freezer, so Becky won't have to do that much cooking. I'll have them both over for several BBQ,
Filet Mignon
and Prime Rib dinners, while she's here.
I cleaned-out the Jeep, removed my BOB & Tool Crate, folded-down the rear seats into a 45cuft cargo bay, and "prepped it" for Wednesday's moving adventure with Sherry and Linda; truth be told, moving sucks, and I know that I'm staying and dying in my Condo, never to move again, after moving around the US, for the past 62yrs: PA-NY-WV-IL-IA-CO-CA-NJ-IA-NY-NJ-FL-NJ-NY-NJ-PA. That's more-than-enough for me. I listened to the live streaming Mark Levin Show, from 6-9pm, checked to make sure my system back-up was set for tomorrow at 7am, and then tuned into the GOP-e Convention coverage on FoxNews CATV, on my computer's digital Comcast-CATV feed. WIN-7 TV is slick. Hells bells, I quit at 10pm.
Up at 5:15am on Wednesday, I watered/fed Murphy, had some fresh Texas Red Grapefruit, Rice Crispies and fresh blueberries and coffee. At 61°F and low humidity, it was like a Fall day and it'd be a nice time to help Sherry, Holly, Corey and Linda with the moving project. The weather and news sites scanned, I shut-down all unnecessary computer apps in preparation for the upcoming full-system back-up at 7am. That done after 20mins, I shut-down and left for Sherry's home. It was a productive day, we all got the job done, with the heavy-lifting done by a local Atlas Van Lines company. My back was complaining loudly by 2pm, and I left to get the Jeep washed/cleaned-out at the car wash, and get home to an ice-pak and handfuls of aspirin. Murphy was PO'd at not being fed since earely morning, and had also finished-off his 2 dry food bowls, so he ambushed me as soon as I got home. I spent a couple hours putting the Jeep's contents back together, and on the couch with Mr Ice-Pak. Sherry had lunch brought in so I was full, and dozed-off, with Murphy next to me. He work me at 6:30, for another feeding, and I spent the evening alternating between the RNC Convention and Mark Levin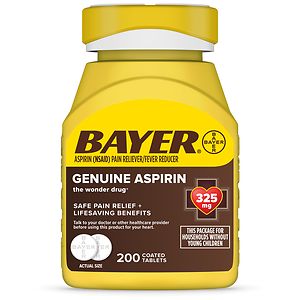 Show. By 10pm, I'd had enough and called it a day. Tomorrow, I had a full day of edging/pruning/weeding/mulching at Dad's, with Becky arriving mid-morning from SF. Sleep now.
Crap; Muphy needed watering/feeding at 3am on Thursday, and I tried, really tried, to get back to sleep, afterwards, but I couldn't. I got back-up at 4:30, with my back was still hurting, ate some aspirin, made coffee and a big stack of French Toast, a new recipe of fried sausage & tomatoes and Hash Brown Fries. NOW, I could go back to sleep for a few hours, but I needed to be over at Dad's by 7:45am, to get started on that project. I scanned the weather and news sites, caught-up on Rep Ryan's 10:30pm VP-acceptance speech, at the RNC Convention. At 57°F outside, it'd be a nice morning to try to get all that done, before temps climb into the mid-/upper-80s. Without benefit of a shower or clean clothes – I'll do that when I get home, later today – I left at 7:20am, since dad needed to leave shortly to pick-up Becky at HIA at 9:15.
Rt 30 west was a "parking lot", snarled traffic at a snail's pace, for no apparent reason. After 30mins for an 8-mile ride, I made it to Dad's, he left and I began the final yardwork project. Pruning, re-edging, raking debris and 10 bags of mulch, and I wound-up 2 bags short. We'll get more and I'll get it finished. Becky's plane was an hour late due to TS Isaac delays at various airports en route, and I helped Dad's neighbors, the Wolfgangs, with some water garden (I built it 22 years ago) waterflow problems. All that done, Dad, Becky & I
had some final details to go over for Mom's Sept 8th Memorial Service & Luncheon, now for 37 guests, and which we've been working on since
her passing, on May 2nd
. By 2pm, I was tired, still soaked with sweat, grubby and my back was complaining again, so I left for home.
I watered/fed Murphy, unloaded tools and equipment from the Jeep, grabbed a much-needed handful of aspirin and a shower, clean clothes and ordered 8 stacking shelf sets from Home Depot, to help organize things in my basement. Then, I made some Breaded & Almond-Crusted Flounder Filets and 2-lbs of Roasted, Sea-Salted & Buttered Brussel Sprouts for a "late lunch". I honestly wanted to stay up and watch the RNC Convention, but only made it to 8pm, since I'd gotten-up so early this morning. I needed the sleep. Tomorrow starts a new week in the "Journal", and I had more-than-enough to do for the next few days. I can always catch the video replays on the Net, somewhere.
Obama: "Entrepreneurs Don't Build Businesses"
"Last week, President Barack Obama delivered some telling remarks to a fire station full of people in Roanoke, Virgina. I'll save you the trouble of reading the (long and uninspired) speech and provide you with the most interesting part:
"If you've got a business – you didn't build that. Somebody else made that happen." – President Barack Obama, July 13th, 2012.
It would be easy to respond with something along the lines of, "Somebody else made that happen? Who? Who magically imagined the product or service, started the business, built it up, and created the jobs? Who was it? The tooth fairy?" And to some extent, President Obama's statement is so ridiculous as to merit that sort of quick, flippant response.
(Here's the video of that loony remark.)
However, he's not entirely wrong. This reminds me of an argument that Massachusetts Senate Democratic candidate Elizabeth Warren would probably make. If he's talking about a mid-sized or large business, where an entrepreneur has hired additional employees, then at that point the business's success isn't purely that of its founder.
Employees add value to a business through work and ideas. That's why you hire employees, after all. Steve Jobs didn't invent every last detail of the phones, computers, and tablets to come out of Apple over the last decade. There were engineers working on those products who developed them. So, employees help entrepreneurs to build their business. "Somebody else" did indeed play a part in making that happen.
But what makes the president's remarks so inane is the totality of what he's saying. He's not saying that entrepreneurs and employees work together to build a business. It's not a collaborative effort. It's all thanks to the employees. Usually, I can understand the way the president's mind works on most issues by examining it through a pragmatic, liberal, or progressive framework. This one baffles me.
As I explained, I can see that he has some of a point, but he's still just obviously wrong on the broader point. Sure, the employees help to build the business, but the business itself wouldn't exist without the entrepreneur. So, to say to entrepreneurs and to business owners, "...you didn't build that. Somebody else made that happen," is just wrong. It's silly. They did build that by setting the foundation for the business.
Entrepreneurs are almost always the hardest workers in their business. They work a simply insane number of hours to get their idea off the ground. If they succeed (and they face a tremendous risk if they don't), then they'll start to grow and to hire employees to help. Honestly, if I were an entrepreneur and I read those remarks by the president, I would be furious. It's a tremendous insult to the true job-creators in America, entrepreneurs.
In the context of a long, somewhat rambling campaign speech that touched on every issue under the sun, it may seem as though I'm over-exaggerating the importance of a minor thing he said. But President Obama isn't a stupid man, or even one who makes off-the-cuff remarks he doesn't really mean. He's a very smart man, and he meant what he said.
When the most important issues for most Americans are economic growth and job creation, I believe it's essential to know exactly where both candidates stand on the importance of entrepreneurs. Yesterday, we learned that President Obama believes that entrepreneurs don't build businesses. Ultimately, they're irrelevant. Take that for what you will." ©Principles and Policy, July 14, 2012
Things Which Make Your Head Explode
Having some business or personal financial problems, these days? Well, "Blame It on Bush", dammit. And give a big "Ode To 0bummer", for how he's screwed America. FUBO!
NOOOOOOO, don't burn the unholy, piece-of-pigshit, muzzie koran; throw it into the toilet and piss and shit on it! Or feed it to a pig! F•ck islam and muslim subhuman filth!
I love bacon! Here's 35 new products: Bacon-Flavored Beer, Bacon-Flavored Breath Mints, Bacon-Flavored Caramel Corn, Bacon-Flavored Candy Canes, Bacon Chocolate, Bacon-Flavored Dental Floss, Bacon-Flavored Effervescent Drink Tablets, Bacon-Flavored Envelopes, Bacon-Flavored Frosting, Bacon-Flavored Gumballs, Bacon-Flavored Hot Sauce, Bacon Jam, Bacon-Flavored Jelly Beans, Bacon Jerky, Bacon-Flavored Ketchup, Bacon-Flavored Lip Balm, Bacon-Flavored Lollipops, Bacon-Flavored Lube, Bacon Mayonnaise, Bacon-Flavored Mustard, Bacon-Flavored Olive Oil, Bacon Peanut Brittle, Bacon-Flavored Popcorn, Bacon-Flavored Potato Chips, Bacon-Flavored Salad Dressing, Bacon Salt, Bacon-Flavored Soda, Bacon-Flavored SPAM, Bacon-Flavored Spray Cheese, Bacon-Flavored Sunflower Seeds, Bacon-Flavored Syrup, Bacon-Flavored Taffy, Bacon-Flavored Toothpaste, Bacon-Flavored Toothpicks, Bacon-Flavored Vodka. Woo-Hoo! Baconalia!
Some People Just Need Killing
It's not my intentions to be the judge here — that's God's "job" — but rather to "hasten the meeting" so that He can send the following subhuman filth to the "Fires of Hell", "River or Lake of Sulphur", or whatever He deems appropriate. I'd gladly/happily volunteer, at no cost to any of my Hard-Working, Fellow US Taxpayers, to gladly/gleefully/happily headshoot these murderous, lowlife dirtbags of all stripes — their skin-color doesn't matter one whit to me, at all — and rid American Society's innocents — especially our too-vulnerable, "Whosoever shall shed man's blood, his blood shall be shed: for man was made to the image of God."
– Genesis 9:6 precious children and the frail, defenseless elderly — of the subhuman criminals who prey upon them, once-and-for-ever. And yes, I'd rather see one innocent man convicted and executed, than 10 murderers, robbers, child rapists-murderers freed, to rob, rape and murder again. Hey, call me an "Old Fashioned Conservative"! Too harsh? Nah. Just & RIGHT on that issue!
Society's innocents — our precious, defenseless children and the frail, defenseless elderly — must be protected from predators, murderers, rapists, robbers and other subhuman filth, at all times and at any cost, IMO.
The 6th Commandment actually says: "Thou Shalt Not Murder". It does NOT say, "Thou Shalt Not Kill." I personally don't consider any summary-execution — except by subhuman, murderous muslim/islamic pigshit — as murder, in any way, shape or form. It's "Due-Justice-For-Crimes-On-This-Earth", IMO.
"100 years from now, I want the filthy, stinking subhuman islamic/muslim filth's childrens' childrens' childrens' children to cower and cringe in fear whenever they hear the sounds of jet engines overhead because their legends tell of fire from the sky. I want them to hide in wet, dark caves and hellish-holes in the earth, Yes, I agree with the premise of this article, that "the death penalty is a Noahic Covenant with God, in a post-flood world", and America should apply it every-damned-day, to those deserving death for their crimes against society and its innocents. shivering with terror whenever they hear the roar of diesel engines because the tales of their ancestors talk about metal monsters crawling over the earth, spitting-out death and destruction. I want their mothers to be able to admonish them with "If you don't behave, the Pale Destroyers will come for you", and that will be enough to reduce them to quivering obedience. I want the annihilation to be so complete that their mythology will tell them of the day of judgment when the stern gods from across the sea – the powerful Americans – destroyed their forefathers' wickedness."
Both John Freeman, 16, and Tyler Best, 18, need killing for the brutal murder of Isabella Tennant, 5. No prison, no rehab. KILL THEM.
I said it years ago, and it's been reaffrimed by the courts now, numerous times: the lowlife, dirtbag, Jew-hating, commie bitch filth, Rachel Corrie, 23, deserved killing. Good riddance and rot in hell, skank-assed, loudmouthed, arrogant bitch!
Here's $50 for the mother of a murder victim to make the trip to see here child's murderer put to death. Spit on his murderous face before they kill him.
Good riddance and rot in hell, Rodney King!
Stand the treasonous piece-of-pigshit, 'American Taliban' John Walker Lindh, against a wall, and KILL HIM!
And while we're at it, shave this murderous, piece-of-lowlife-muslim-pigshit filth, Major Nidal Hasan, the Ft. Hood killer, and KILL HIM slowly with a blowtorch and pliers! Shooting is way too fast. All muslims are subhuman filth, pigshit and garbage!
Don't get me wrong: I hate and despise the subhuman muslim filth in Iran, but I do admire their willingness to summarily execute those convicted of terrorism and other heinous crimes.
Good riddance and rot in hell, Michael Hooper. You got what you richly deserved. Thanks for making my week, Oklahoma!