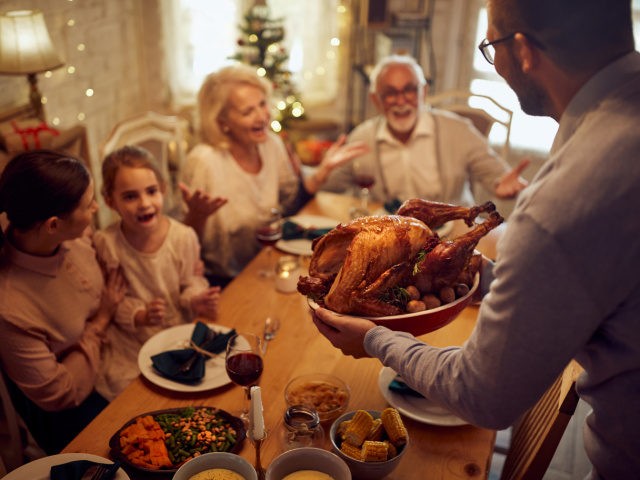 thanksgiving offends all the worst people
friday, december 3
rd

, 2021
Thanksgiving has always been my favorite holiday. Turkey, stuffing, pie, four-day weekend… What's not to love? But what makes Thanksgiving especially enjoyable are all the neurotic and narcissistic whiners who use the holiday to pretend they're not Nazis.
[FULL TITLE: "Im Thankful Thanksgiving Offends All The Worst People."]
Nobody stole your land, you godless crybaby.
Nobody slaughtered you or anyone you know, you squealing little gerbil.
Why don't you cry some more, bitch, while I add another dollop of whipped cream onto this fat slice of sweet potato pie.
Yes, it's these whiners who remind me of just how good life is in America.
Imagine a country where life is so good that the only thing a bunch of overprivileged, simpering little bitches have to bitch about is shit that happened 150 years ago to people they don't know and are not related to.
That sounds like a pretty great country to me.
Imagine a country so great that the only thing these professional, all-about-me moaners can find to moan about (when they're not manufacturing race hoaxes) is stuff that happened so long ago Joe Biden doesn't remember it. Of course, Joe Biden can't remember why he's on the toilet, so that might not be the best example.
Anyway, that sounds like a pretty great country to me.
Imagine a country so great that the professional grousers are not only forced to look back hundreds of years but forced to lie about what happened hundreds of years ago — this absurd lie that no one in North America was stealing land or enslaving or exploiting the environment until the honkies arrived.
C'mon, is this a great country, or what?
And where do all these plaintive cries emanate from every November? From smug, self-righteous babies who are themselves sitting on stolen land; from overeducated, well-to-do, pompous losers who have yet to sell their iPhones, MacBooks, or the car daddy bought them and hand those reparations to the "indigenous peoples."
My favorite part about these self-satisfied, overindulged, busybody fascists is how they want us to forget that all the horrors heaped upon the American Indian came from one place: the federal government. And what do these same silver-spooned, emotionally damaged, infantile Thanksgiving-haters all want? They want this very same federal government in charge of our health care and banking; they want a federal police force to end rural America. They want us all disarmed and put on a Trail of Tears as we're herded onto the federal reservation of "Green Utopia" and forced to eat bugs, drink our own piss, and live in 200 square feet of "Sustainability."
And after that happens, you can bet that these oh-so compassionate, Thanksgiving-haters will themselves staff the Bureau of MAGA Affairs to ensure our religion, language, culture, and way of life are raped and destroyed as they "civilize" our children and us into good little modern progressive assholess.
Yessir, the people offended over Thanksgiving are all a bunch of miserable Nazis, and knowing miserable Nazis are incapable of enjoying this beautiful holiday puts only joy in heart. . . And that's why Columbus Day is my second favorite holiday.
God bless America.
God bless Western Civilization.
© 11.27.2021 by John Nolte, "Breitbart".
A Day In The Life.
Up at 8a on Friday, I went thru my finger stick to check my BSL (Blood Sugar Level) and recorded it on my Diabetes 2 chart, made coffee and breakfast, had a couple smokes in the semi-cool garage and checked the leftover errands list and my day's schedule. It was a "balmy" 40° and cloudy, outside, after some serious rain last night. The roof gutter cleaners were working this morning, making noise with ladders and walking around on the roofs. I listened to the "Chris Plante Show', as usual, for 2hrs. The DJIA is down 957pts, since a new Covid-X Variant was discovered in Africa. Swell. I have a lunch with Ray, an old friend and customer, with his wife, from the Garden Center & Nursery years, so I left at 11:30a, for Stewartstown, 20 miles south of York. Traffic would be a bitch today, on "Black Friday", and for the rest of the weekend.
When you're holding a racist hammer, everything looks like a racist nail.
I drove south to Stewartstown to meet Ray for lunch, at 12, and we caught-up on the past 3-4mos, since we last had lunch. Home by 2p, Sherry stopped by and made my day. She's so sweet and lovable. She left at dusk, and I had a banana for dinner, as I was still filled from pizza and onion rings, from lunch. It's been months since I've had either. I watched Discovery's "Gold Rush", Fox News' "Tucker" (watch that video!) and the subs for "Hannity" and "Laura", and finally, part of "Gutfeld". Lights out at 11:45.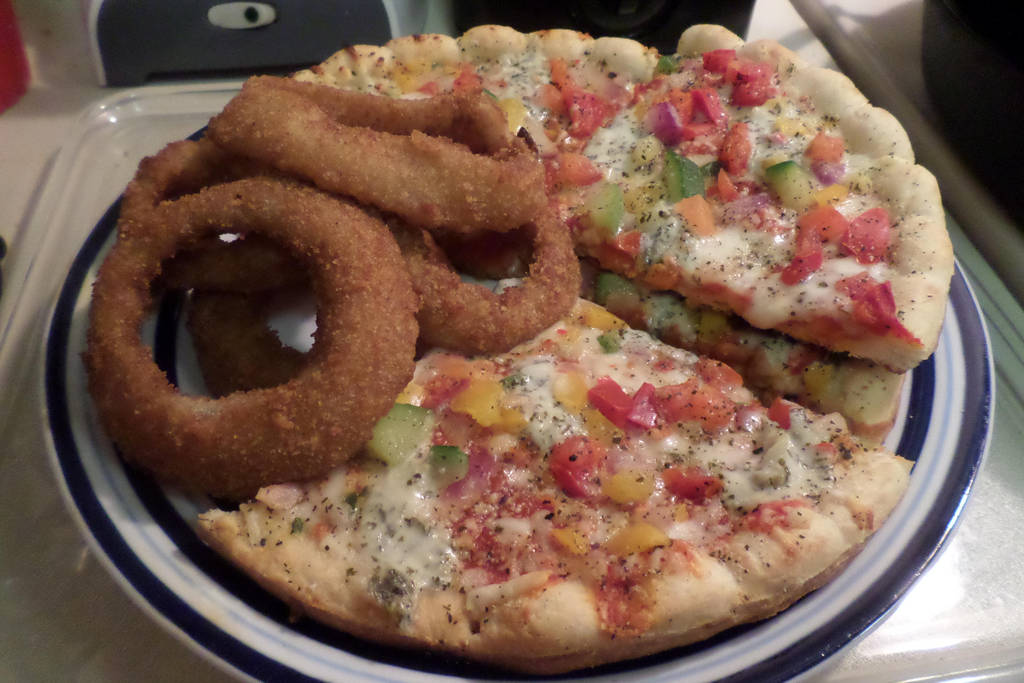 I slept-in until 9:30a on Saturday, a cloudy 33° morning. I felt like i could have slept the rest of the morning. I did the obligatory finger stick, made coffee, had a croissant w/ butter and red raspberry preserves for breakfast, and checked the weather and news. Forecast for some light snow tonite. Heh; Winter's coming. The garbage trucks came thru at 9:30, a day late from the Thursday Thanksgiving Holiday, and the mail delivery arrived at 10:30. My newly-ordered APC Battery Back-Up arrived, and I'll work on getting the old unit replaced and this one charged-up and installed, next week.
The Left is coming
for your Rights.
I'd taken a Lasix pill, so I had to stay home for the day, did paperwork, paid some utility bills online, returned a few calls and watched TV. By 11p, I was tired, and called it a day.
Awake at 5:15a on Sunday, I couldn't get back to sleep, so I came downstairs, fired-up the furnace to 78° since it was 30° outside and flurries were falling from small snow squalls moving thru the York area, made coffee, took a 10mg Valium and fell asleep on the LR couch until 9:30a. I re-heated the coffee, did some computer work until 10:30, grabbed the usual morning shower, and got ready for the day. Nowhere to go, and nothing to do, except unbox the new battery back-up unit in the garage. I'm just not "mentally ready" to do the old vs new battery back-up switch-a-roo, due to all the complicated wiring under my office-sunroom's desk, just yet. The old one's still working fine, but beeps occasionally, telling me that the battery needs changing, which I did 8-10yrs ago. It weighs 60-70lbs, compared to the new unit's 7½lbs. Someday soon, after reading the complicated instructions, I'll make the swap-out.
I changed a 40w GE Bulb on the microwave's underside, to illuminate the workspace, and also bought an extra bulb for the r/s of the machine, for when it blows out. Pain in the ass, IMO, for anyone with other than elf hands. Anyway, I got it done wo/ a heart attack, swearing my way thru the task, after dropping the small screw 26x. I could design it a whole lot better.
I did 2 loads of laundry, listened to some recent "Chris Plante Show" podcasts, since there was zero-of-interest to me, on TV. That said, I did watch a few old episodes of Discovery's "Homestead Rescue", Fox News, and streamed NBC Sports Gold's "IMSA Racing" and "Indy Car Racing" films of past races I'd missed, on my Samsung 82" QLED 4 HD wall-mounted TV. Before long, it was 11p, temps were dropping fast into the low-30s, and I unplugged for the night.
Torture the data enough and it will tell you anything you want it to say.
A popular actor steps out onto the street and is brutally reminded that, despite his fame and wealth, places still exist where the color of his skin and sexual orientation put him in danger. That was the story that ricocheted around the world after Jussie Smollett, a black and openly gay actor, reported to Chicago police that he was the victim of a racial hate crime. Nearly three years later, Smollett is about to stand trial on charges that he staged the whole thing, with 2 other blacks. Clearly, Dave Chappelle had it right.
Up at 9a on Monday, it was a cold 36°, sunny and bright, with snow flurries from lake (Erie) effect cells moving thru the area. I tuned into the "Chris Plante Show" and listened until 10:30. After coffee and a light breakfast, I had some errands to do, and got back by 11:30. After lunch, I had a 2hr nap on the LR couch, with a talk show playing in the background. When I woke-up, It was snowing lightly, but nothing stuck, except to the many gardens' mulch, in the complex. No mail delivery and the DMVs are closed; why, I don't know. It was dark by 4:30p, so I closed-down, lit the outdoor Christmas light and wreath, and listened to the missed part of the "Chris Plante Show" on podcast. It was an NBC (Nothing But Crap) night for TV, so I watched some old IndyCar and IMSA sports car races from earlier in the 2021 season. By 10:30p, I was nodding-off, so I closed down and headed upstairs.
Runkles-DMV
Up at 5:15a, it was dark, 34° and cold. I fired-up the furnace, office-sunroom Dyson heater and the oscillating garage heater, did my finger stick and made Kona coffee. I had a croissant with butter/blueberry preserves, and lots more coffee. I really wanted to sleep, but my mind was churning about stuff, and I couldn't get back to sleep. I'll get a nap this afternoon and make-up for it. It was snowing lightly outside, and around 9:30 some heavy snow came thru from massive squalls coming down from Canada, combining with the huge lake effect snow from Lakes Erie, Ontario and Huron. One of these days soon, we're going to get hammered. I listened to the "Chris Plante Show" for an hour and left at 10 for Weis Market.
I ran into several old customers, friends and neighbors there, and the 15min food shopping trip wound-up taking over 35mins. Heh. After spending $135 for $85 worth of groceries, I got home, unpacked and had a Classic BLT for lunch. I took a 3hr snooze on the LR couch, did some computer work, and drove over to Rite Aid to p/u some Rxs. Home by 5p, it was dark and I fired-up the TV. Another "NBC Night", but I watched History's "Curse of Oak Island" series until FNC's "Tucker", and called it a night at 10. Temps had already dropped to 30°. I have to be at the local Runkle's/ DMV offices by 9a, to get my driver's license renewed.
Awake again at 5:15a, with the alarm set for 6, I couldn't get back to sleep. I made Kona coffee, did the usual finger stick, had a couple of smokes in the garage and had a croissant and red raspberry preserves for breakfast. I checked the weather and news, drank lots of coffee at 0-Dark-Thirty. By 7a, it was getting light, and I had to get to the DMV Office by 8:45 to get my license renewed. I left for West York at 8:15, right in the middle of 'rush hour". Traffic was heavy, but I took shortcuts and back roads, so I was there in 15mins, and thru it all in 20mins. Slick.
Back home at 9:20a, I settled-in to listen to the "Chris Plante Show" and do some paperwork, and pay some utility bills online. I napped for 3hrs, and since it was dark when I woke-up, I closed the condo down, had Herbed Flounder with Hollandaise Glazed Asparagus for dinner. Another "NBC Night" (Nothing But Crap), but I managed to find an occasional program here and there, then switched over to Fox News shows until 10:30p, and called it a night.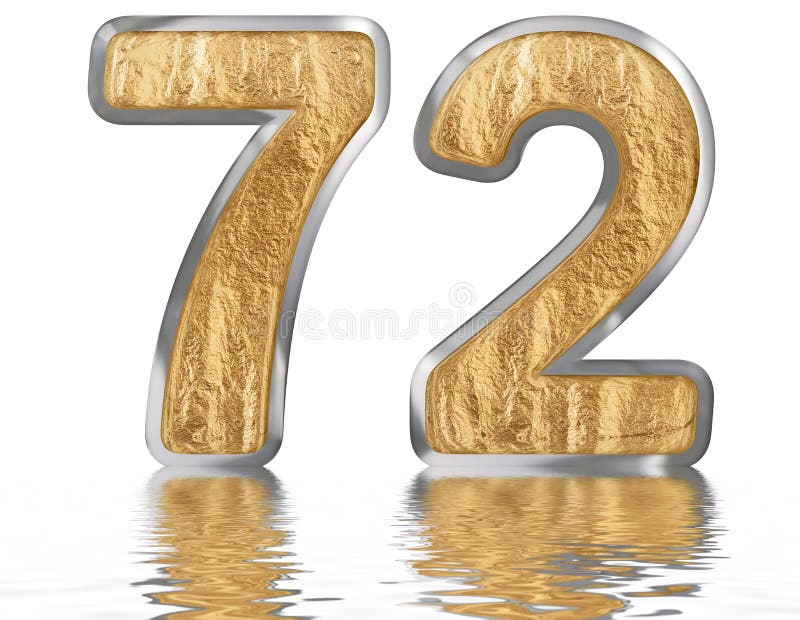 Up at 5:45a on Thursday, I did the usual morning routines, fired-up the furnace, office and garage auxiliary heaters, and checked the weather and news. It was 42° and cloudy and would be up into the 50s. Despite breakfast, all my 17 pill morning regimen, and some OJ, I was very groggy and lethargic. I just couldn't get going. Sitting in the garage, with the garage door open to let-in cold, fresh air, having a smoke helped me to wake-up. Sherry came by at 1p, after going to her daughter's arts & crafts shop in nearby Hallam to set-up her store booth with products.
Sherry came by around 1p, and instead of walking at The York Galleria, due to my hurting right buttock, leg and calf (Sciatica, I think, based on the 2010 pain I had), we spent hours just talking about lots of things. She left at dusk, and I got the garbage and recyclable bin ready to go out for morning p/u. I made some Shrimp Garlic Angel Hair Pasta Salad for dinner, left the Jeep out for the night rains, and watched Fox News to see WTH was happening in the world, and Fox Business to see what happened to the stock market (up 617 pts). The outside temp was 60°, brought along with the rain front. Amazing. Tomorrow, that all changes.
From various reruns, I switched over to Fox News "Tucker" at 8p thru "Gutfeld" at 11p, and called it a night. Tomorrow starts a new week here in the "Journal", and I'm on my way to 73. BFD.
Be Afraid, Be Very Afraid.
The "experts" skipped the "Xi variant" because they didn't want to offend the dictator of the country that unleashed a pandemic on world, so now we have the Omicron variant of COVID 19. What does it mean? No one knows. The woman who discovered it says its symptoms are significantly more mild than the original or even the Delta variant, but that hasn't stopped the media and Democrats (sorry to repeat myself) from hyping this newly discovered strain as, perhaps, the bringing of Armageddon. Why? They want, no – need – to keep people afraid. They have too much they want to do they can't justify logically, so they need fear to motivate its advancement.
As always, President Anthony Fauci is leading the charge with Joe Biden dithers and eats ice cream. President Trump should've fired him when he had the chance. Then again, every President since Reagan should've fired him since his career is like a connect the dots of failure. Remember that AIDS vaccine?
When do you suppose was the last time Fauci treated a patient? Not spoke with one in a clinical trial, though I suspect it's been a long while for that too, but actually treated a patient? His residency in the 1960s? He's been a government bureaucrat since then, so it's quite possible. Yet, last Sunday he told CBS, "I'm just going to do my job and I'm going to be saving lives."
How does a bureaucrat save lives? That's not the set up for a joke, though it should be and the answer would be, "By quitting his job." No, it's what he thinks he's doing, mostly thanks to the institutional left has had its collective lips on his rear end for 2 years.
This reality has created a Bizarro World around Fauci and the left – if they could create a hero out of this nobody with a record of failure, what can't they do? – and they've been exploiting it ever since.
How many videos have you seen of Karens panicked that someone wasn't wearing a mask in some public place, even outside? Those people filmed these encounters and, in many cases, posted them themselves thinking their hysterical freak out was something to be proud of, something the world needed to see.
That's the power of the media.
You have to keep in mind that there is no longer a fight to convince as many people as possible to your side, Democrats now want to get the bare minimum votes necessary and ram through everything they want. They are no longer bothering to try to get that many votes through persuasion, it's only fear.
Fear of COVID provided a lot of cover for Democrats to push their agenda, but fear of it started to fade before they could get it all. Enter the "variants." Delta helped them get their first COVID spending bill through, but it can't be used again. Along comes Omicron…
We don't know anything about Omicron, but the "experts," up to and including President Fauci and Joe Biden, see an opportunity to get their "human infrastructure" bill through the Senate, so let the fear begin again.
But there's a problem, if you're at all interested in reality. The Chair of the South African Medical Association, Angelique Coetzee, the doctor who discovered Omicron, says the symptoms thus far have been mild. "Looking at the mildness of the symptoms that we are seeing, currently there is no reason for panicking as we don't see severely ill patients," she said.
Importantly, Coetzee continues, "The hype that's been created, apparently out there in the media and worldwide, doesn't correlate with the clinical picture."
Remember that as Democrats seek to impose new lockdowns, new mandates, and try to push through their legislative agenda.
The public has no appetite for the "human infrastructure" bill they claim costs $1.7 trillion but really costs more than twice as much. Soon, it will be billed a "crucial" in the fight against COVID and our "struggle" to revitalize the economy. This argument will be in direct conflict with their claims that the economy is back, thanks to their previous spending, but we aren't dealing with intellectually honest people here, we're dealing with determined people. We have to be just as determined.
Fear is all they have, as there's no logical rationale for pushing the "Build Back Better" agenda through and zero public demand. Fear is a hell of a motivator that overrides logic and rational thought. That's why Democrats work in it, when not working in another motivating force: hate. They want the public one or the other, and sometimes both, but what they never want is an informed public thinking clearly. That's the one variant of reality they can't deal with, and the only one Democrats are truly afraid of.
© 11.30.2021 by Derek Hunter, "Townhall.com".
Society Is Government and Government Is Society.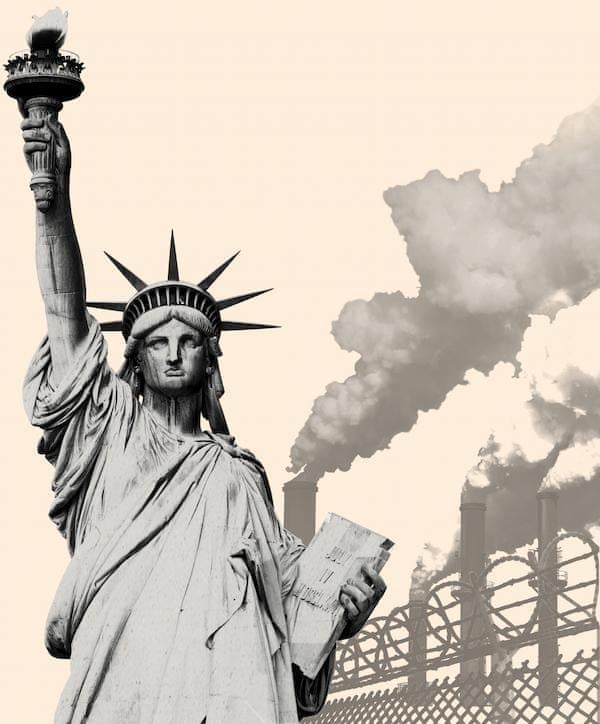 The Guardian asks: "Is society coming apart"?
Most of the article is throw away, but here we get something extremely important:
According to the Reagan-Thatcher worldview, there is no such thing as society. There are only families, who look after one another, and individuals, who participate in markets. The idea that government is the solution to people's problems rests on a mistaken belief in the existence of society.
The amount of honesty in these few lines is rather quite remarkable. First off they are completely incorrect about the "Reagan-Thatcher worldview", but that's just window dressing and fluff, likely designed to elicit an outraged response so that the really important thing doesn't get focus. I will focus this properly.
"The idea that government is the solution to people's problems rests on a mistaken belief in the existence of society." See. Government is society. Society is government. They are one in the same. If you are percieved to be attacking government in any way, then you are against society or simply don't believe that society exists. I'll show you how this works. When Reagan said the words "government is not the solution to the problem, government is the problem", that is not what progressives heard. Here is what they heard and what Reagan said.
Society is not the solution to the problem, society is the problem. You think I'm kidding. I'm not. This is what the progressives think Reagan actually said.
Evil never understands the light. "Society" is everything outside of government and without government. Government can only pervert and coerce society as we in our families and we as individuals seek to determine our own individual destinies. But a progressive is incapable of understanding this. I might as well have said something in dolphin clicks. It doesn't compute for them.
© 11.28.2021 by ProgressingAmerica, "FR.com"