Adios Sambo!
good riddance to 0'sambo boy
friday, february 9
th
i voted (I really didn't) for America's first legitimate black Presidential candidate Alan Keyes for President, twice. So keep your race card in your pocket.
I find a great deal of amusement in watching the "Never Trumpers" whine about the direction that President Trump is taking us.
I find it especially humorous when I think about the radical Marxist that squatted in the White House the previous eight years. Every time I get discouraged I simply reminisce and thank God that Obama is gone.
I hear the pundits on the TV pontificate about how Donald trump is so "un presidential" in his actions, but there are millions of folks like me who are ready for some straight shooting from our politicians.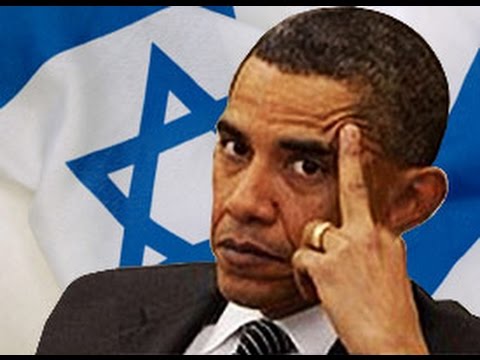 Fuck you, Whitey!
I like the crudeness with which President Trump tells me the truth as opposed to the classiness with which President Obama told me lies. I am a big boy. I can handle a bit of harsh truth. I grew up in a grade and school locker room. I know what real men sound like.
It is good to have a straight-shooter sitting in the oval office.
A great number of Americans have been brainwashed by actors. We have actors in politics, actors in the media, and actors in the pulpit. I am so sick of people acting like something they are not. I'm ready for a double-dose of straight shooting.
Turn on the TV and you will find non-stop attacks upon President Trump. Amazingly, it comes from both sides of the political spectrum. With all of the assaults upon President Trump it is easy for us to lose perspective. For the most part, Americans have a very short attention span. Well. Not me. I remember very well the mess that was the Obama administration.
I remember when President Obama turned up the "race" card with Skip Gates, Trayvon Martin, and the riots in Ferguson Missouri. I cannot forget his role as agitator in chief and how he never missed an opportunity to pick the scabs of the racial divide. In my opinion, his actions were so un-presidential.
I remember when President Obama forced socialized medicine down the throats of unsuspecting citizens with his famous double-headed lie "if you like you Dr. you can keep your Dr. and if you like your plan you can keep your plan." That didn't seem very presidential to me.
How can one forget his flip-flopping on traditional marriage and the lighting of the White House in the colors of the rainbow when the diabolical "Oberkfell" decision was shoved up the hind ends of God fearing American moms and pops?
I remember the smoochy smoochy relationship he had with Planned Parenthood and his unrelenting desire to see as many American babies slaughtered inside their mother's womb as was possible. He even joked about his own future grandchild being "punishment" to his daughter.
I feel my blood pressure rising with every letter I type on this keyboard. He may have "acted" more "presidential" but I am so glad Obama is gone.
I cannot forget the lectures regarding Global warming as he and his wife gallivanted around the world on Air Force One while the rest of the little folks were encouraged to drive electric cars and use incandescent light bulbs.
I remember how his policies were designed to spy on average Americans while all of the while refusing to release his college transcripts, birth certificate, and other pertinent documents that might better explain just who this guy was.
I remember his Islamaphila and his protection of what he loved to call the "religion of peace." His affinity went so deep as to make sure never to call a terror attack "Islam terror" but rather "workplace violence."
I remember his failure to rescue the four brave Americans in Benghazi and the lies he told to cover up his treasonous plans…as well as his jailing of an unknown Youtube film maker. I remember his Iranian deal which set up his Muslim buds in the Middle East, and his failure to destroy ISIS.
I remember his hatred of the 2nd Amendment and his desire to take guns from law-abiding middle-America citizens. I can never forget his doubling of the national debt and how his cut-and-run foreign policy in the Middle East strengthened the hand of his Islamic brethren.
Although we all know that our policemen aren't perfect I will never forget how he did his best to demonize the men in blue and how he accused them of "acting stupidly" when simply doing their duty.
I hated how he bowed to foreign leaders and the American apology tour he undertook soon after being elected President. I hated his support for the UN and his love of Globalism which was always causing America to take a back seat on the world stage.
I remember the lying media covering for him and the Hollywood deviants fawning all over him…not to mention border security, illegal immigration, free welfare for non-citizens and a cache 'of other un-American scams that he pulled on the American people.
He militarized the Deep State against a duly elected President. He used the IRS as a weapon.
President Obama did everything he could to destroy family, marriage, Christian morality, gender, and old fashioned American values. He worked overtime to muddy the idea of right and wrong.
He may have been born in America but he certainly was no American. We have yet to find out all of the damage that this anti-American plant did. Aren't you glad we have an American in the Oval Office?
I am so glad Obama is gone.
© by Dave Daubenmire on 19 January, 2018, BARBWIRE.
A Day In The Life.
After 8 years of lies, bullshit, preening, pretententiousness, lies, lies and even more more lies, I can say say that I was ever so glad to see a muslim, nigger, marxist, lowlfe dirtbag go back to to the hell he came came from.
There's a certain "good smell" in DC now. If the cherries and magnolias ever bloom again, their fragrance should be outstanding.
Hey, It's Black History Second> Minute Hour Time's up, folks!
11°F outside on Saturday morning, and it showed no sign of letting-up.
I can proudly say that I've never used Twitter, FaceBook, LinkedIn, Free Republic, Messaging etc etc etc in all 27 years on the web. And I can proudly state that I haven't watched a Superbowl for the past 15-16 years, anywhere. And that recorde shall remain intact.
Back To York Hospital.
Since last March 23rd, it'ws never ended. Cardiology, EGR, Oncology, Urology, Nuclear Medicine,
Enemies Of The State: YOU & ME!
If you don't think that the US Government is intentionally targeting, investigating and prosecuting-persecuting Conservative Americans, you're living in a dream world of warm sponge baths and fresh diapers. America is under attack from The Enemy Within©.
This intentional use of Federal Agencies – IRS, DoINJ, EPA, BLM, Dept Ag, Dept Int, OSHA etc – by The White House, demokkkRAT-nazi party, criminal unions and other corrupt, criminal, corrupt NGO entities, should make the hair on your neck stand-up.
Liberals have been filling government agencies, at all levels, with self-interested, job perpetuation, Marxist-socialist-leftist experts for many decades. Conservatives are a threat to them, their progressive commie agenda and way of life. If we truly had a government based on a Constitution and implemented by elected representatives, this kind of stuff wouldn't happen. But we don't, and it does.
Stupid, ignorant, racist, ghetto-rat, thug filth/trash, like US Rep Elijah Cummings (SCUM-MD) who is so corrupt, criminal and hate-filled toward America, Conservative Americans of all stripes, and the Tea Party, that he should be imprisoned for the rest of his lying, pathetic, miserable life, for treason. And US Sen Joe McCarthy, was more of an American than you'll ever be, racist asshole!
One of the Articles of Impeachment drawn up against Richard Nixon in July of 1974, was merely "threatening" to use the Internal Revenue Service to selectively audit political opponents. 0bummer-boy has now fully-weaponized the IRS against all of his political opponents, ordering multiple covert campaigns of intimidation, threats, and persecution of Tea Party and Conservative organizations, and those daring to criticize 0bummer-boy's Marxist, racist, socialist agenda.
Amazingly, Fox News did a series of special reports on the corrupt, criminal US Govt's use of agencies to harass, threaten, confiscate property without cause, audit, shut-down without cause, fine and threaten with prison and to harm and/or kill American businesses and citizens. Get some popcorn and watch these six YT videos of Fox News' Reports:
• Fox News Reporting Enemies Of The State: The Sagebrush Rebellion, Part 1 (10:44),
• Fox News Reporting Enemies Of The State: The Sagebrush Rebellion, Part 2 (6:47),
• Fox News Reporting Enemies Of The State: Gibson Guitar (5:43),
• Fox News Reporting Enemies Of The State: IRS Targeting, Part 1 (5:56),
• Fox News Reporting Enemies Of The State: IRS Targeting, Part 2 (5:34),
• Fox News Reporting Enemies Of The State: Energy Independent (6:12).
Make no mistake about it: The IRS Is A Criminal Organization. Here's the full movie, "CROSSHAIRS: The Internal Revenue Scandal" (54:59).
The corrupt, criminal FedGov is continuing to seize our rightfully-owned lands.
And, a two-decades-old battle between a Nevada rancher and the Bureau of Land Management (BLM) has resulted in officials armed with machine guns surrounding the ranch and forcibly removing the owner's cattle. This is NOT going to end well, as the Waco slaughter and Ruby Ridge murders didn't.
You Own It, demokkkRATs!
Congratulations to the asswipe demokkkRATs, irrelevant "Free Shit!" minorities and stupid young people on the Truly-Shitty Economy you've created and inherited. You now own it 100%, and you can't blame Bush, anymore. Bathhouse Barry ∅bummer did it all by himself. You voted for it, dumbassed idiots. Time to suffer with the rest of us, as your actions have dire consequences for the entire country. Nice going, low-information voter morons.
No healthcare for tens-of-millions of Americans, you own it.
The next terrorist attack, you own it.
Can't get a job after graduation, you own it.
Sky-rocketing energy prices due to ∅bummer's corrupt EPA shutting down the energy producing states, you own it.
∅bummer voter
A nuclear Iran, you own it.
Bowing to Russia, you own it.
Another severe recession, you own it.
A volatile border with Mexico, you own it.
Trouble getting good health care, you own it.
Higher health insurance costs and health care costs, you own it.
No budget, you own it.
Our allies mistrust us, you own it.
Another trillion-plus of debt, you own it.
More Benghazi Massacre situations, you own it.
No one willing to join the military, you own it.
Trouble getting a loan to buy a home, you own it.
More dependency on food stamps, you own it.
Trouble finding good employment, you own it.
Several part time jobs instead of one good job, you own it.
A One-World Government, you own it.
The UN governing the United States, instead of us governing ourselves, you own it.
A Senate that will not bring any legislation to the table, even if it is "Dead On Arrival", you own it.
China controlling our world trade, trampling all over us, you own it.
Loss of our freedoms as we have known them in the past, you own it.
A dictatorship, instead of a democracy that follows the Constitution, you own it.
Less take home pay and higher living costs, you own it.
Driving a car that looks like a child's toy, you own it.
Unending islamic shitfilth wars in the Middle East and Africa, you own it.
More government corruption and lies, you own it.
More toleration of extreme, fanatical and subhuman islamo-nazi fascist filth, you own it.
Terrorist attacks called "workplace violence incidents", you own it.
Your "revenge" instead of love of country, you own it.
President George W Bush is out of it now, and there is not another good man for you to villify and lie about.
Shit-for-brains, ∅bummer-asshole is a liar, traitor, racist, muslim, coward, bathhouse fag and doper, can't take responsibility for the damage he's inflicted upon America. It's 100% his fault. Prove me wrong, anyone!
In a way, I am relieved that another good man will not be blamed when it becomes impossible to clean-up this mess that YOU voted for. Yes, moronic ∅bummer-asshole idiots: YOU!
Your TSHTF Survival
Are you truly ready for when, not if, TSHTF (The Shit Hits The Fan). And a lot of my "Journal" Readers have emailed and called me to discuss what preparations they should take for that "coming awful event". Believe me, "it" IS coming. Based upon what's happening around the world and here in the US, I have a terrible, terrible *gut feeling* that TSWHTF (The Shit Will Hit The Fan), sometime in 2014. Don't ask why; I just do.
First, Israel is preparing for war, after being attacked for years on many fronts, and not fighting back as she should have. This war will truly have "Biblical implications" around the world. The Middle East is rapidly-collapsing under the subhuman, murderous muslim/islamic riots (muslim Brotherhood) and rule ("arab Spring"), with world crude oil prices projected to hit $200+/bbl, or even higher into the $300-$400 range,
(Net picture)
Europe is on the verge of insolvency and collapse
, no thanks in great part
to Germany
, teetering-and-tottering Asia and
South America
will quickly-follow, then comes the downfall of
Canada
, and The
USA won't be far behind
, in late 2012 and into 2013. Watch
this video
; be sure you're sitting-down, and don't have any food or liquid in your mouth upon which to choke.
Just Google "survival" and see what comes-up. Damned-near everything you ever wanted to know how to prepare for this for-sure-coming "hellish holocaust", some of it in easy-to-download *.PDF format. Tens-of-thousands of websites are devoted to the topic of "survival". Do the same with "You Tube", and watch the thousands of videos. This is *NOT The Phony Y2K Crappola*; this is for real. I said numerous times that Y2K was a waste of time and money to prepare for, and that came true. I'm reading that "survival stores" are reporting a huge upswing in sales and preparations, and for good reason.
I'm also one of the very, very few who "predicted a 9-11 type event", 2 years and 8 months before it happened. Read down that "Journal" entry to the "Scary Stuff" section, and it was done by the subhuman, murderous muslim/islamic shit/filth/trash, NOT the US Gov't as some morons and idiots (Alex Jones & Co), have and still It's interesting you mention when an old paradigm dies and a new one takes its place. There are people who are still connected to the old one and can't conceive of life without that old paradigm. I think you saw that in the Great Depression. A lot of people never recovered from it because once that hit it was the end of their lives. claim. Need I say more about those certifiable and murderous, subhuman muslim/islamist wackos who are determined to kill all of us Proud Infidels?
Am I an "conspiracy alarmist" or one of those "crazed survivalists", sequestered in a Montana, Idaho, Utah or Wyoming compound or bunker? Not hardly; I'm simply in mid-State Pennsylvania, an Eagle Scout, Class of 1963, Order Of The Arrow/ Vigil Honor, and our BSA Motto was then, and still is now, "Be Prepared". Need I say any more?
Forget all of the "buy gold and silver" bullshit commercials; buy "brass and lead" for your guns. They're a far, far superior investment, IMO. Ammo is truly a "fungible" item; gold & silver aren't at all. They may be "intrinsic", but they're utterly-useless in a collapsing/collapsed society or world. Do the requisite research, as I've done. 'Nuff said on that subject.
BTW, how are you stocked-up for incandescent light bulbs? Within 4 weeks, manufacturing and using 100w incandescent will become "a crime", thanks to stupid-assed, liberal moron chimp, shit-for-brains, George W Bush & Co, in 2007. You'll be forced, under penalty-of-law, to use the very expensive,
(Net picture)
dangerous and short-lived CFLs (Compact Fluorescent Light bulbs). Better
stock-up NOW
on 60w, 75w and 100w incandescents, where and when you can find them, before they become unavailable and illegal!
This government's ***CRIMINALLY NUTS***, in trying to regulate our use of anything and everything! It's fascism, socialism, Leninism and communism, dammit, and it won't stand! Where is that in The US Constitution? The US Government isn't empowered to force us to do or buy anything, and has overstepped its legal authority in The ENUMERATED Commerce Clause. The Commerce Clause is quite specifically an enumerated power listed in the United States Constitution (Article I, Section 8, Clause 3). The Contemporary Commerce Clause debate, When "decided by the SCOTUS in the Summer of 2012", will cause CWIII, if upheld. Stockpile NOW, because TSHTF before/during/after the November General Election!
Gold is NOT the way to go; lead and brass (aka ammo) ARE. Mark my words!
TSHTF this or next year, and members of the corrupt, criminal US Congress are helping racist, commie, lowlife scumbag Barry "Fuck America!" Obama (SAMBO-IL), by either collaborating with him or cowering before him, on his You are going to see, in metro areas, the absolute worst in humanity, as the people that are most dependent upon a collectivist system, whether they're these Occupy Well Street people, or people who are loaded up with debt, they are totally unprepared for an economic reality where their paradigm does not function. As a result they're going to go through the absolute most disgusting inhumanity that I think any American has ever seen as they go through this anger phase – and it's going to result in riots, and starvation and bloodshed. It has to happen. You don't have people's life savings disappear and people become desperate, and not have that happen. coming "Race War" plan.
We are *at war with Iran*; no doubt about it. Get used to it. And shit-for-brains, racist, commie, lowlife scumbag Barry "F•ck America!" Obama (TRAITOR-IL) has politely "asked" for our formerly Top Secret RQ-170 Sentinel Drone "to be returned". What a dumbf•ck Obama is! He should be charged, tried and imprisoned for *treason*, IMO.
I've been saying, for the past 2-3 years, that no one should buy any gold or silver; it's worthless crap if TSHTF (The Shit Hits The Fan). Instead, buy guns and ammo; they're a far, far better investment, IMO. Any questions?
Uh-oh, it's beginning to happen in Europe. Better get ready for it to come over here, soon, as The Fed f•cks America, once again. Time to abolish The Fed and its corrupt, criminal influence on America's economy!
Here's a very useful List of Barter Items, for when TSHTF. Get and stockpile those and more, if you know what's good for you and your family! Think I'm kidding? Better read this and think VERY carefully about it.
With the FBI already considering many US Citizens as "sovereign citizen extremists", are you ready for "Rex 84" & The FEMA Camps? A new bill has been introduced in the US House of Representatives called the National Emergency Centers Act or HR 645. This bill if passed into law will direct the Secretary of Homeland Security to establish
(Net picture)
national emergency centers otherwise known as FEMA Camp Facilities on military installations. Some more detail on "Rex 84",
right here
, written by, very disappointingly, USMC Lt Col Oliver North.
"Economic chaos" ahead? You betcha. Are you and your family ready for it? It IS coming, at out current rate of out-of-control government spending.
Before TSHTF, here are 20 Lessons From The Streets of Cairo. Worth reading, if you plan to survive.
And before TSHTF, here are Innumerable Lessons From The Collapse of Bosnia, in 1992. Also worth reading, if you plan to survive.
Do you live near a "terrorism hot-spot"? Check the map. Here's DHS' recently-issued "White Paper (*.PDF)" on it, from 1970-2008, published by the University of Maryland.
Do you know what an "EMP Attack" is? Now you do. *When* it happens, not *if*, we're all f•cked, unless we're prepared to live in the early-1800s. That's why I write this stuff.
Are you ready for Obama's (TRAITOR-IL) "October Surprise"?
What about access to land and fresh water? Right here's an article to address those concerns.
Are you worried and prepared for the coming paradigm shift? How's your preparation work coming along?
The end of the dollar is coming; are you prepared for it? Here's a guide to a few canned foods.
Looks like a "race war" is coming, thanks to the hate-filled nigga race-pimps Jackson, Sharpton, Farrakan and New Black Pampers®, and time is growing shorter and shorter before TSHTF.
Don't let the possibility of DHS watching your every move deter you in preparing for TSHTF; do it regardless. Your and your Family's safety & survival always comes first. Beware of what your neighbors will do if you're prepared and they're not.
State and local resistance to the detention provisions contained in the 2012 National Defense Authorization Act (NDAA) continues to grow, rapidly-emerging as a nationwide movement against the illegal and unconstitutional Federal Jack-Booted-Thugs' powers.
America is already being turned into a giant prison camp, and 90% of Americans either go along with it or don't see it happening. I do.
When prepping, always plan your survival purchases first on paper; buy them afterward.
Here's another good preparedness/precious metals website, 321 Gold. No, I don't believe in gold & silver, for what's coming. I believe in *lead & brass*/*food & water* for that situation; the other stuff comes much, much later.
Here's a new "warning" about a solar-based EMP event. If it happens, TSHTF.
If Iran attacks America's infrastructure, we've got major problems. Are you prepped and ready for it, when it happens?
Are you on a tight budget, in a apartment of small house? Try these link resources.
What happens to a non-Prepper? Read it at your own edification.
Good, solid Prepping information and related links? Right here.
Canned, excellent quality meats for long-term storage and use? Right here.
Shhhhhhhhhhh, don't tell anyone about your "prepping" activities. Keep it quiet, and read this.
Here are the 5 Warning Signs that America is in decline.
What if you're a "Beginning Prepper"?
Ever wonder what "the new normal" might look like? Read it, in chapters. Prepped yet?
What are the 5 symptoms of SHTF happening?
The US is headed for a "fiscal cliff"? Gosh, all of the articles posted at the link in this section, have been saying that for many months. And the "geniuses" in DC are just figuring that out? Well, slap me silly!
Did you know that when the trucks stop, it's over?
Here's Part 1: Preparing For Disaster. And here's Part 2: Preparing For Disaster. Have you ever thought about what happens to Security During A Breakdown?
Here's "The A-to-Z List" of what you'll need to survive. It's daunting, but you may already have much of it, in-house and not realize it.
There's a new Preparedness Manual, available in *.pdf form, right here. Get it, please.
In case you missed it, here's the "Granddaddy" of Preparedness Manuals.
And here's yet another (condensed) Preparedness List, to compare against the previous two lists, just so you don't miss anything important.
Here are "120 powerful pieces of advice for preppers", to read and take-to-heart.
After Hurricane Sandy, is there any doubt in your mind that you ought to be "prepping" for disasters, before everything is stripped from the stores' shelves? Does this look familiar to you?
If you were in an area heavily-affected by Sandy, you might have seen some looters running rampant. IMO, they should be shot on sight, not arrested. KILL ALL OF THE LOOTERS!
What happens in the first 12 hours, after the US Dollar fails?
Watch The Day the World Ended [Part 1 of 2].
Watch The Day the World Ended [Part 2 of 2].
Is your city a gang-infested hellhole, yet? It will be, all too soon.
Here are an easy 25 DIY Weekend Preparedness Projects, for anyone wanting to be a little more prepared at the end of the day.
How much food storage do you have?
What will the streets of America look and be like, in the coming months and near future? In a word: ugly.
Good article, which answers many questions you might have about "prepping": "Time To Plan For The Worst Rather Than Hope For The Best".
Another good article: "7 Surprising Reasons Why Americans Aren't Prepared for What's Coming".
Even left-wing liberal PBS "Frontline" did a series on the coming "Apocalypse".
Can you guess How Many Times Has the World Ended, so far?
$100 says TSHTF in Europe, very soon. It's falling apart and all subhuman muslim troglodyte filth are going to need to be hunted-down and killed. are you ready for the coming collapse, because it's coming to the US, too?
This the Marxist takeover of America is happening right before our eyes. It is a scenario that will not end well for all of us.
Will you be charitable when TSHTF?
What will you do when the EBT Cards run-out, and the 47% start rioting?
Lock & Load: Are You Prepared For Civil Unrest?
Do you know the Signs Of A Societal Breakdown?
Ever heard of "The Grey Man Directive"? Read up on it, as it may save your life.
Ready for the electrical grid to collapse? SHTF!
Have you heard the old saying, "If You Don't Have Your Money In Your Pocket, It's Not Yours."?
When TSHTF, They Will Smell Your Food From Miles Away. What will you do?
Funny that the gutsy UK raises its "terror alert" to severe, and the US Gov't is clueless and worthless as to what's happening in the murderous, subhuman islamic world. Get ready, America: we're going to get hit again, real soon, much worse than 9-11-01. Count on it.
Obama: "Entrepreneurs Don't Build Businesses"
"Last week, President Barack Obama delivered some telling remarks to a fire station full of people in Roanoke, Virginia. I'll save you the trouble of reading the (long and uninspired) speech and provide you with the most interesting part:
"If you've got a business – you didn't build that. Somebody else made that happen." – President Barack Obama, July 13th, 2012.
It would be easy to respond with something along the lines of, "Somebody else made that happen? Who? Who magically imagined the product or service, started the business, built it up, and created the jobs? Who was it? The tooth fairy?" And to some extent, President Obama's statement is so ridiculous as to merit that sort of quick, flippant response.
(Here's the video of that loony remark.)
However, he's not entirely wrong. This reminds me of an argument that Massachusetts Senate Democratic candidate Elizabeth Warren would probably make. If he's talking about a mid-sized or large business, where an entrepreneur has hired additional employees, then at that point the business's success isn't purely that of its founder.
Employees add value to a business through work and ideas. That's why you hire employees, after all. Steve Jobs didn't invent every last detail of the phones, computers, and tablets to come out of Apple over the last decade. There were engineers working on those products who developed them. So, employees help entrepreneurs to build their business. "Somebody else" did indeed play a part in making that happen.
But what makes the president's remarks so inane is the totality of what he's saying. He's not saying that entrepreneurs and employees work together to build a business. It's not a collaborative effort. It's all thanks to the employees. Usually, I can understand the way the president's mind works on most issues by examining it through a pragmatic, liberal, or progressive framework. This one baffles me.
As I explained, I can see that he has some of a point, but he's still just obviously wrong on the broader point. Sure, the employees help to build the business, but the business itself wouldn't exist without the entrepreneur. So, to say to entrepreneurs and to business owners, "...you didn't build that. Somebody else made that happen," is just wrong. It's silly. They did build that by setting the foundation for the business.
Entrepreneurs are almost always the hardest workers in their business. They work a simply insane number of hours to get their idea off the ground. If they succeed (and they face a tremendous risk if they don't), then they'll start to grow and to hire employees to help. Honestly, if I were an entrepreneur and I read those remarks by the president, I would be furious. It's a tremendous insult to the true job-creators in America, entrepreneurs.
In the context of a long, somewhat rambling campaign speech that touched on every issue under the sun, it may seem as though I'm over-exaggerating the importance of a minor thing he said. But President Obama isn't a stupid man, or even one who makes off-the-cuff remarks he doesn't really mean. He's a very smart man, and he meant what he said.
When the most important issues for most Americans are economic growth and job creation, I believe it's essential to know exactly where both candidates stand on the importance of entrepreneurs. Yesterday, we learned that President Obama believes that entrepreneurs don't build businesses. Ultimately, they're irrelevant. Take that for what you will." © Principles and Policy, July 14, 2012
The Global Warming Lie & Money Pit
Have you seen this video: "BBC: The Great Global Warming Swindle"? It was outright-banned from leftist, hate-filled, dirtbag, lowlife scumbags, Google.com's and YouTube.com's websites, by the mentally-ill, left-wing, global warming idiot wackos, but I've preserved it, for posterity, aka you, me and *ours*. Watch, be informed and download it for others to see. It's on my corporate server, and will stay there, BTW.
Here's what the Global Warming Scam is all about. Sweet, huh? They're so transparent, aren't they?
Here's everything you need to know about the Global Warming Fraud, and why it's a good thing. It's a l-o-n-g article, so get a sandwich, iced tea and settle-in, for a very informative read. I'm right there with you, BTW.
The "Greenhouse Effect" is a natural and valuable phenomenon, without which, the planet would be uninhabitable. Global Warming, at least in recent times, is real. CO2 is not a significant greenhouse gas; 95% of the contribution is due to Water Vapor. Man's contribution to Greenhouse Gasses is relatively insignificant. We didn't cause the recent Global Warming and we cannot stop it. Solar Activity appears to be the principal driver for Climate Change. CO2 is a useful trace gas in the atmosphere, and the planet would actually
benefit by having more, not less of it, because it is not a driver for Global Warming and would enrich our vegetation, yielding better crops to feed the expanding population. CO
2
is not causing global warming, in fact, CO
2
is lagging temperature change in all reliable datasets. The cart is not pulling the donkey. Wake-up, folks.
Here's a listing of The Best Global Warming Videos on the Internet.
AlGore is a corrupt, lowlife, dirtbag, lying criminal scam artist, and he desperately needs to meet Lee Harvey Oswald's or James Earl Ray's "kin". Or perhaps John Hinckley should get his requested "vacation" in AlGore's neighborhood.
Hey, fat, shit-for-brains, bloated, liar, huckster, fraud, criminal, charlatan, scumbag, loser, disgraced ex-VP AlGoreBore (LIAR-TN), is back using $300 million of OPM (Other Peoples' Money) to promote his Global Warming Bullshit, after the worst Winter in over 100 years. Welcome back, fatso huckster asswipe, AlGoreBore!
CO2 bad? No; CO2 is good, and we need more of it, or we're in for a very cold period, very soon. Here are the facts about CO2.
Roger Revelle of Scripps Institution of Oceanography, Harvard University and University of California San Diego, spits on the lying scumbag, AlGoreBore. My, my, oh my. (((snicker))) No, there's no consensus on Glo-bullshit Warming, other than it's a LIE! Just
Corpulent, creosote-filled, gasbag asshole.
ask Alfred P. Sloan Professor of Atmospheric Science at MIT,
Richard S. Lindzen
; he's eminently-qualified to call AlGoreBoreAsshole, a LIAR! As I am.
There's another "ice age" coming, not the AlGoreBoreLiar 'Glo-bull warming' crap.
Larsen B Ice Shelf in Antarctica collapses in 2002 = Glo-bullshit Warming? Doubt it.
"Mother Nature's In Charge; We're Just Along For The Ride." – John D.M. Shelley II, pre-1996
Read this Glo-bullshit Warming idiocy. Go ahead; I'll wait.
AlGoreBore's "hypocrisy"? See it right here!
You need to watch this 30 minute film; it's an eye-opener if you think that we're running out of crude oil, and that America has no reserves. We have more oil and natural gas in Alaska alone, than all the rest of the world's known reserves, COMBINED! Grab an adult beverage, and watch it.
Better get out your Winter coats, 'snuggies', wool socks and snow shovels, as it seems we've got an 80-year "Little Ice Age", on the way. Yawn; no biggie.
AlGoreBore's "Glo-bull Warming Bullshit" has spawned so-called 'cottage industries' around the world, worth hundreds of millions and probably billions of dollars,
Corpulent, creosote-filled, gasbag asshole.
for green corporation validation, carbon credits, foundation & university climate studies, grants and a host of other BS-related crap to his lies and garbage. Global warming competes with cancer and competes with AIDS for a finite amount of money. This year's natural resurgence will surely see the global warmists, led by celebrity warmist, Gore, compete viscously for those US Taxpayers' hard-earned dollars. And I'm betting that the really important disease, cancer, loses to Glo-bullshit Warming and AIDS. Dammit.
F*ck all the "Glo-bullshit Warming Alarmists"! I say, When-THEM-UP, and cleanse the planet, if they try to physically-intimidate and hurt anyone! I will; count on it! "Get in my face", assholes, and that'll be your last day on this Earth! If there are any "dissenting scientists" out there, who need protection, just get in-touch with me, and I'll guard you & yours. You can count upon that, folks!
Have you taken "The Global Warming Test"? If you have a sentient, functioning brain, and a simple knowledge of "the facts", you'll easily get a 10-of-10, as I did. Go ahead, and give it a try!
Read this article and pick-out "The WWF's Big Lie". If you chose this paragraph — "Summer sea ice is now forecasted to completely disappear in the summer months sometime between 2013 and 2040 — something which hasn't happened for over a million years." — you'd be right. There isn't, and never has been and ice on the earth dated at a million years old, and who the hell was around back then to begin recording it? The lying sacks-of-shit at the World Wildlife Fund (WWF) are typical lowlife, left-wing wacko scumbags, in-bed with the "Glo-Bull Warming" Crap, of asshole AlGoreBore and his phony, money-making scam. The oldest, and not reliably-dated ice cores are >160,000 years, and those are shaky in fact, at best. So where did the lying WWF pull the million year crap from? Their asses, of course!
Corpulent, creosote-filled, gasbag asshole.
Shit-for-brains, mentally-ill, fat, bloated liar, AlGoreBore's (LOWLIFE-TN) "ally", in NASA's Goddard Institute for Space Studies (GISS), which is run by AlGoreBore's chief scientific ally/"asshole/butt-buddy"— Dr James "Moron-Cretin-Asshole" Hansen (DIRTBAG-NASA) — and is one of four bodies responsible for monitoring global temperatures, announced that "last month was the hottest October on record". Total, factual bullshit and lies. This was startling. Across the world there were reports of unseasonal snow and plummeting temperatures last month, from the American Great Plains to China, and from the Alps to New Zealand. China's official news agency reported that Tibet had suffered its "worst snowstorm ever".
In the US, the National Oceanic and Atmospheric Administration registered 63 local snowfall records and 115 lowest-ever temperatures for the month, and ranked it as only the 70th-warmest October in 114 years. So what explained the anomaly? GISS's computerized temperature maps seemed to show readings across a large part of Russia had been up to 10 degrees higher than normal. But When expert readers of the two leading warming-skeptic blogs, "Watts Up With That and Climate Audit", began detailed analysis of the GISS data they made an astonishing discovery. The reason for the freak figures was that scores of temperature records from Russia and elsewhere were not based on October readings at all. Figures from the previous month had simply been carried over and repeated two months running. Read this article, and find out why both lying, corrupt, criminal, subhuman idiots, GoreBore & Hansen, should be stood against a wall, and shot, IMO. In fact, the pathetically-socialist, left-wing UK, has just begun to awaken to what the "Climate Change Bill" will do to destroy their nation, or what's left of it. IMO, it's probably too late now to save the UK, but at least some of the more Conservative people over there, will at least get the chance to flee to America (or elsewhere), before we also "go down the proverbial dumper", as they've done. Heh.
Corpulent, creosote-filled, gasbag asshole.
On Friday, January 2nd, I ran a fully-attributed story in my weekly "Journal", which had links to other stories and facts, thoroughly-debunking AlGoreBore's trillion dollar scam and fraud, Global Warming". The Daily Telegraph UK's columnist, Christopher Booker, was the erudite author, and here is the link to that story. Nice job, Mr Booker!
Now, lowlife shit-for-brains dirtbag, Arkansas Gov Mike "DumbAss Turd-Boy" Beebe (ASSHOLE-AR), said that global warming is serious problem, not a "hoax," and requires more than a state response. "I think it's a threat, and I think global warming is occurring," Beebe-The-Shithead said in response to a caller to his statewide radio program who said he believed the climate change crisis was a "hoax." Idiot. Stupid idiot. Global warming is bullshit, you two-bit asshole! Crawl back inside of AlGoreBore's rectum, dumbWhen!
And global cooling goes merrily along, without any help from us mere humans, as it has for millions and millions of years.
Another "lie/error" in the favor of Glo-BULL Warming's false bullshit and lies? Got duct tape?
Here's the truth: Lord Monckton of Brenchley's Science & Public Policy Institute.
The commie/fascist/socialist liberal-demokkkRAT filth in the US Congress, have refused to allow Lord Monckton to
Corpulent, creosote-filled, gasbag asshole.

testify the truth, against con-man, liar, scumbag AlGoreBore's LIES! This is Commie Russia, NOT Free America!
We are in a mini-ice-age for the next 30 years; get used to it!
UN: Glaciers are melting in some part of the world, while increasing in other parts of the world. So frigging what, dumbass UN scumbag trash? It's been happening for millions of years, idiots!
"SLIME (aka TIME) Magazine" can't even get it right. Read Bryan Walsh's crap and tripe about blizzards.
Amazing fact that all 7 glaciers on Mt Shasta (USA) are growing, not melting. Explain that, Glo-Bull Warming Assholes!
Climate change: who cares any more? When you, fat-assed AlGoreBore scam artist! You should be stood against a wall and executed for your fraud, lies and scams, asshole!
The most dangerous hazard to our health is the EPA. They are commie LIARS and must be abolished!
"Britain should brace itself for another freezing winter with the return of La Niña, a climate phenomenon known to disrupt global weather, ministers have warned. The warning coincides with research from the Met Office suggesting Europe could be facing a return of the "little ice age" that gripped Britain 300 years ago, causing decades of bitter winters. The prediction, to be published in "Nature", is based on observations showing a slight fall in the sun's emissions of ultraviolet radiation, which over a long period may trigger mini-ice ages in Europe." – Jonathan Leake, "The Sunday Times", 9 October 2011. It's cyclical and "mankind" has NOTHING to do with it!
Yes, the Earth is cooling 4.9°C/8.0°F, and quickly, within 20 years. Check the charts and data.
The corrupt, lying global warming USDA morons have revised the Plant Hardiness Map for 2012, to include their twisted agenda of CO2 emissions, glo-bull warming bullshit.
"Man-Made Glo-Bull Warming" is a farce and a fraud; here's why.
Some people just have far too much money, and too few brains, to even bother with taking seriously. And shit-for-brains, Billy-Bob Gates' ideas about "Geoengineering" (all land belongs to the big-government/big-corporate criminal complex), is one of them. Short version: "F•ck your "Right to Life, Liberty & Pursuit of Happiness".
Things Which Make Your Head Explode
A NJ "teacher", Arnold Anderson, is late to work at school, 111 times in 2 years, because he was "eating breakfast"? Seriously? His $117,000/yr job wasn't enough to motivate him? SERIOUSLY? FIRE THE MOTHERF•CKER UNION PIECE-OF-LOWLIFE-SHIT!
Just as the stinking, lowlife, white trash Clintons stole White House furnishings when they left, the O'Malley filth stole furnishings from the Maryland taxpayers; both are subhuman, criminal demokkkRATs who belong in prison.
Stupid "mudshark" white trash bitches, can't figure out that niggas + coke + money + gun = TROUBLE + DEATH. Ask OJ how that went.
Liberal Media BS
The most insidious power of the corrupt, criminal liberal media, is the power to ignore the truth.
Here, have some fun. Something stinks within America's newsrooms. It's the stench of liberal bias permeating the so-called mainstream media. From lies and deceit to distortions and character assassinations, the liberal media dish out leftist BS to drive their radical agenda.
Chris Plante, host of The Chris Plante Show on WMAL (DC) from 9-12, weekdays, said, "The most insidious power the media has, if the power to ignore." Think about what that really means and you can readily see what an evil force the corrupt, criminal, liberal-demokkkRAT-controlled, butt-kissing, fawning circlefest media assholes, are.
Think you can detect it? Take this test and find out just how much BS the liberal media are dishing out. Wear your hip-waders; the bullshit is deep!
Inside The Army's Spectacular, Hidden Treasure Room.
Remember that ending scene out of Indiana Jones where the Ark of the Covenant is boxed up and wheeled through an endless government warehouse?
Did you know that that place actually exists?
I was hugely-pleased, a little stunned at the secrecy, but half-expecting a juicy trove of treasures.
It is called the Center of Military History. It is located 30 minutes outside Washington, D.C., at Fort Belvoir in Virginia. The building itself is very nondescript.
But behind a series of highly alarmed doors and long, cement, camera-laden hallways. It is the highly sophisticated, climate-controlled treasure room where the army keeps its most precious artifacts.
The facility was built for $24 million in 2010. The cavernous warehouse is typically shrouded in total darkness. Motion lights illuminate only the areas in which someone is walking.
If I could get tickets, I'd fork over my first-born child. Oh wait; I don't have one. Heh. I'd go there in a heartbeat.