trump uncovered a spirit of racketeering
friday, february 05
th

, 2021
When I look at the last four years and how our country seemed to get more divided than any time since the Civil War, it's easy to conclude that President Trump is the reason it occurred. From the moment he declared war on the corruption in D.C., he became a target of all those entrenched power brokers who have been able to hide their venal activities from an unsuspecting public. Trump became the loudest whistleblower in history when he talked about draining the swamp that had been operating like an organized crime family for generations. In order for a Mafia-like mob to operate effectively, it must keep its nefarious pursuits from public exposure. Hence, President Trump had to be destroyed!
(FULL TITLE: "Trump uncovered a spirit of racketeering running the country".
Like most people, when I was growing up, I heard the phrase "no one is above the law" many times. It was a saying that provided a definition of what justice means. If someone punched you in the nose without provocation, you were confident that you could call a cop and have the puncher arrested. But suppose the ruffian was related to the police chief or the mayor? Would his chances of conviction for assault be the same as if he were the son of the local electrician or plumber? Nepotism and other forms of favoritism seem to be part of the DNA in all of us. We want to protect our own, so we'll use whatever resources we have to keep them out of trouble.
We can apply that reasoning to national politics as well. Once upon a time, if politicians were caught in a corruption probe, they would quickly resign their offices and attempt to hide from the embarrassing publicity, while praying that they would not go to jail. In addition, when public officials were exposed as incompetent, reckless, or negligent in the performance of duty, they'd step down amid a swirling tide of public outrage. Not anymore! These days, it takes a lot more than bribery, mismanagement, or mendacity during congressional hearings to remove these reprobates from office. It seems as though we've arrived at a time in which those in power have rigged the system to keep from being penalized for their crimes. They'll destroy anyone who threatens their comfortable position at the top of the crooked food chain.
The foregoing is reminiscent of the racketeers who would do anything to keep from being exposed. If you were a witness to a crime by some hoodlum, with ties to organized crime, your chances of making it to a courtroom with your testimony were slim to none. Anyone who endangered the criminal enterprise would suddenly disappear or have a tragic "accident." Although those tactics may have also been used in cases of government corruption, these days, there are other tactics that are more subtle but just as effective in silencing the conscientious citizen. If you're viewed as a threat to the established order, you might be labeled a racist, a homophobe, a xenophobe, or some other "ist or phobe." Even if you're a U.S. senator (Josh Hawley), you may have your home surrounded by a vicious mob in the middle of the night, or you (Senator Rand Paul) and your wife may need police protection to leave a gathering at the White House.
In addition, if you're a Republican who posts on social media, you're very likely to be attacked by left-wing posters who will attempt to scare you by destroying your character online, even going so far as to call your employer and demand that you be fired for having the audacity to post opinions outside left-wing orthodoxy. If you are a conservative notable with a large following on Twitter, Facebook, YouTube, etc., your views will be considered "inappropriate" by the tech giants who have morphed into tyrannical oligarchs with the power to muzzle your every thought.
All of the foregoing seems to be indicative of the systemic corruption in the political establishment that runs this country like an organized crime empire.
The attempt by highly placed people, most of whom that have never had their power challenged, to keep President Trump on the defensive against an unprecedented assault from phony investigations, is a sure sign that they wanted to divert the public's attention from their despicable behavior. Why did so many insiders conspire to keep an outsider from pushing the curtain aside and looking inside the tent? Is it possible that the level of corruption is so immense that if uncovered, elected officials from coast to coast could end up wearing orange jumpsuits? Is it unfathomable to believe that top officials in our government have created an alliance with corporate giants and media moguls to make exposure impossible? What they did to President Trump is a warning to all others who would dare attempt to drain the swamp that operates in perpetuity on the Potomac.
© February 3, 2021 by Bob Weeir, "American Thinker".
A Day In The Life.
Up at 5a on Friday, it was 31° outside and snowing lightly – had a couple smokes in the garage while the coffee brewed, did my DR (Type 1 Diabetic Routine - Blood Sugar Level Test and Sliding-Scale Insulin Shot), applied the CBD Hemp Ointment to my tailbone area in the very lower back, had simple toast for breakfast, and checked the weather and news. The cleaning ladies were due at 8:30a, a day late because of Monday's heavy snowstorm.
I had a lot of pain, all day, especially getting-up at 4:30a, I crashed on the LR couch for a couple hours. My cleaning lady arrived at 8:30, just after I'd done the morning DR and breakfast. Usually Joanne bring Karen with her and they get my place done in 1-1½ hours, but Joanne came without the sick Karen, at my behest, and it took her 3 hours. I forgot to email or call Sherry that I was in too much pain, and fell back asleep on the couch. She was disappointed I hadn't called, and I was PO'd at myself; my bad for not thinking clearly thru the pain.
I slept on-and-off for the rest of the day and evening, did the final evening DR at 9p, and called it quits. I needed pain relief and that meant sleep.
Up at 7:30a on Saturday, I slathered-on the CBD Level-5 Ointment on my lower back, and the warmth gave me some initial relief from the day's coming tailbone pain. 34° already outside, so I hoped that some of this snow would melt, and the ice-clogged gutters would clear. After a couple of smokes in the garage, I made coffee and oatmeal, scanned the news and weather, and saw this:
---
Winter Storm Watch
Start: 1:00 AM EST, Sunday, February 7
End: 1:00 PM EST, Sunday, February 7
Source: U.S. National Weather Service
* WINTER STORM WATCH IN EFFECT FROM LATE TONIGHT THROUGH SUNDAY AFTERNOON.
* WHAT: Heavy snow possible. Total snow accumulations of 4 to 6 inches possible.
* WHERE: Adams, York and Lancaster Counties.
* WHEN: From late tonight through Sunday afternoon.
* IMPACTS: Plan on slippery road conditions.
* ADDITIONAL DETAILS: A period of heavy snow rates exceeding 1 inch per hour are possible early Sunday morning.
PRECAUTIONARY/PREPAREDNESS ACTIONS:
There is the potential for significant winter weather that may impact travel.

---
Swell; more snow, and a double hit. Tonite thru tomorrow: 3". Tuesday to Wednesday 2". Double swell. Guess I won't get the Jeep washed this week, after all.
I drove over to Sherry's for a short visit, her daughter Hollie cane by, and I had to leave from home to get the midday DR and lunch. I laid down and slept on the LT couch for 4hrs, while trying to watch some TV. It snowed a little, and I work-up in time for the evening DR and dinner, and TV afterward, until 10p. Lights out.
Fuck "Black History Month" crap: crime, riots, looting, personal attacks, bastard kids, filth, other crime, etc. At least this school gets it and opts out.
Up at 9a on Sunday, I spent most of the day and evening on the LR couch, to assuage my bruised tailbone, only doing a load of laundry, and not much else. And NO, I didn't watch the Stupor Bowl crap. I closed out the day at 9p.
Up at 8a on Monday, I again spent much of the day on the LR couch, listening to Talk Radio, sleeping on-and-off, resting my badly bruised and hurting tailbone. I have a 9:30a Imaging Center app't at Wellspan's Apple Hill Facility, to get a Renal Scan done, and get a boatload of bloodwork done, for my Nephrologist. I have to hydrate myself well today w/ 8-10 glasses of water, but fast for 9hrs before the app't. I am not looking forward to this at all. I called it a day, around 10p.
Up at 7a on Wednesday, I had to skip coffee, breakfast and my DR, since I was still fasting for the 9:30a Renal UltraSound Scan (ECHO), so I did a finger stick and got a BSL (Blood Sugar Level) reading to record on the daily log. I left at 8:45a to get there in plenty of time, and they took me right away. After getting home, I saw to business:
---
Winter Storm Advisory
Start: 9:00 PM EST, Wednesday, February 10
End: 9:00 AM EST, Thursday, February 11
Source: U.S. National Weather Service
* WINTER STORM ADVISORY REMAINS IN EFFECT UNTIL 9 AM EST THURSDAY *
* WHAT: Snow expected. Total accumulations of 3 to 6 inches.
* WHERE: Portions of central Pennsylvania.
* WHEN...Until 9 AM EST Thursday.
* IMPACTS: Plan on slippery road conditions overnight. Although the snow should be tapering off by dawn, lingering hazardous conditions could impact the morning commute.
PRECAUTIONARY/PREPAREDNESS ACTIONS:
The Pennsylvania Department of Transportation and Pennsylvania Turnpike Commission remind motorists to adjust speeds based on driving conditions as winter weather impacts will include snow covered roads and limited visibility.

---
TWO Winter Storms coming: one tonite and Thursday morning, and a second Friday thru Saturday into Sunday. Accumulation? Who the hell knows? We have TS Shirley" now, "TS Tabatha" comes Thur-Fri, and "Uri" and another "unnamed storm" thru the weekend and next week. Hey, it's WINTER! Get used to it. I bagged it for the night, after catching-up with my Drs, at 10p, for the night.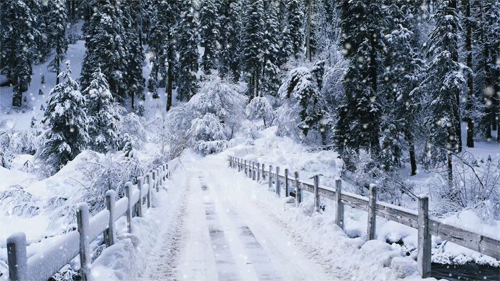 I got up at 7:30a on Thursday, expecting to see 6"+ of fresh snow, but there was only 1-2"; a big nothingburger of a storm. We maybe for 2-4". I had nowhere to go, and nothing, except work on taxes, to so, so I decided to stay in. After lunch, I took 2 Gabapentin, for foot nerve pain, and fell asleep on the couch for 6hrs, and after dinner, went back to sleep until 9:30p. Awake at 9:45p, I began closing down and went upstairs to bed.