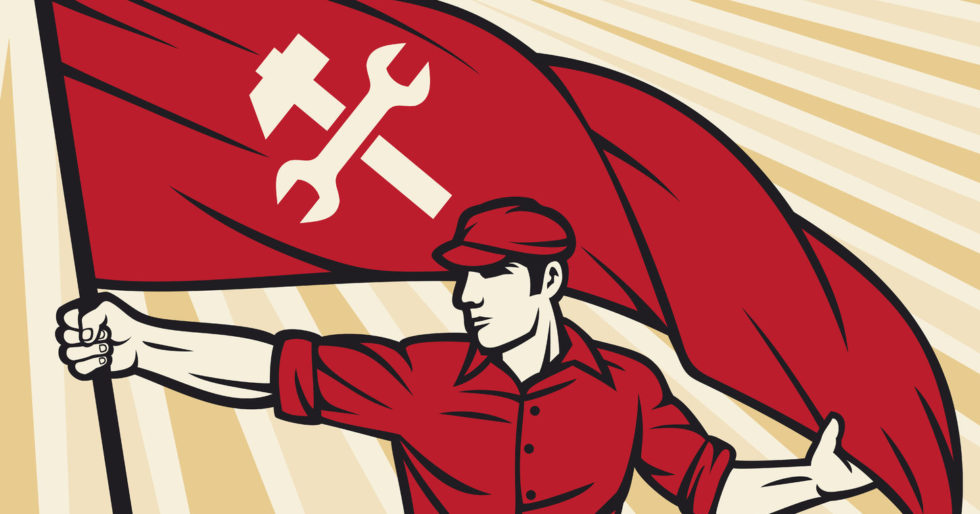 americans more accepting of socialism
friday, february 22
th

, 2019

i've noticed it for the past 10-15 years.

"AMERICANS WARMING TO SOCIALISM OVER CAPITALISM, POLLS SHOW", reports a poll at FoxNews.com

Well of course they are. They are mostly millennial socialist Americans, incapable of thinking for themselves.

Most millennial socialist Americans are not critical thinkers. They look to the pack or the herd, and follow them. Either they haven't been trained how to be critical, independent and objective thinkers, or they're simply too lazy to learn. Or both.

Sooner or later, socialists run out of other peoples' money (OPM).

But the worrisome fact is that there are many other Americans – of all age brackets – who are also thinking that way. The older ones mostly lived and prospered under Capitalism, but threy've now "turned" and are following the socialism trash.
Deep State is worse than anyone imagined.
It's very, very sad that we've come to this point in time.
As a result of no critical thinking, it doesn't occur to people why America is a far, far better place to live materially – even if you're in the poorest sector – than anywhere else on earth.
Do I need to explain that almost everyone in the US has a large flatscreen TV, a car, an apartment or house, nice clothes, jewelry, EBT cards, washer-dryer, 'fridge, computer etc, while world's poorest don't even have clean drinking water. The "homeless" on the city streets are 99% mentally-ill, and belong in asylums and psychiatric institutions. Factoid.
The scream and vote again a "Wall" for our southern border. "WALLS DON'T WORK!" Hey scumbags: do "FLOORS" work? Then Walls DO WORK, because... well, if I have to explain that, I'm moving to Nova Scotia.
No country on earth has a crisis of immigration to fight over, other than America. Possible runners up include places like the UK, France, Sweden and Germany, countries struggling with the invasion of Islamic (SPIT!) fundamentalists. But these countries have a lot of private ownership, although less than the United States. And the people flooding to countries with more private ownership are all coming from countries with NO private ownership and NO economic freedom.
Doesn't that tell you something? Sure as shit should: to a critical thinker, it's painfully obvious.
But like I said: Most Americans are not critical thinkers. That's the basis for all the psychological and emotional disturbances we see. Social and political disturbances are merely the manifestation of personal disturbances in a growing number of individuals.
Cortez bitch dumb as a stump.
Two prominent examples of socialist filth in the US Gov't, are the mentally-ill, dumb-as-stumps Alexandria Ocasio-Cortez and Bernie Sanders, who is really a full-blown communist, and there are dozens/ hundreds of other hiding in all layers of government, notably in the US House of Representatives.
Even the so-called "mainstream" demonkkRATs despise that socialist/commie/fascist Cortez bitch.
We are a nation in massive emotional crisis, and the willingness to consider socialism OVER capitalism – which means dictatorship over freedom – is a symptom of that emotional crisis.
It appears that more and more Americans are willing to take for granted that all the wealth and prosperity that America currently has will continue to exist under socialism. Under socialism, these non-critical thinkers assume, it will merely be more evenly and "fairly" distributed.
So under American socialism, we can expect to see a continued rise in the standard of living for all, continued growth economically, continuing improvement from one generation to the next in terms of both opportunity and technology. We can continue to have all that – all the prosperity and excitement of a free economy – and yet pay nothing for it. We could have had it all along. Who knew? Santa Claus and the Easter Bunny always did exist.
Such a breathtaking error – on the level of true delusional psycho-pathology – can only happen if people mindlessly assume that wealth and prosperity have no cause. That no minds, no efforts, no risk-taking, no rational and accountable planning – all the things that go on in the PRIVATE sector, big and small businesses every single day – have anything to do with it.
The unspoken, idiotic premise is that wealth, prosperity and innovation will happen if government simply mandates it – and makes it all free. Because that's what the horror of socialism claims, and of course never delivers.
It's incredibly stupid. But it's the kind of error that only people living in a country with (1) almost no critical thinking whatsoever and (2) generations of always improving material well-being can be expected to make.
It's the worst fear of our nation's founders. They vainly hoped that education would somehow resolve that. Even men as wise as Thomas Jefferson thought a government-guaranteed education system would stave off the kind of ignorance that would lead to the collapse of critical thinking – and the resulting movement toward despotism and authoritarianism – we now see developing in the Land of Liberty.
But government has never been, and never will be, the source of the solution. Government is the problem. Government is incapable of creating anything. The most we can hope for is for government to protect private property and individual rights. The solution for sustaining and enhancing life has to come from people themselves. At the end of the day, people either want and yearn for freedom, or they don't. If they don't yearn for it, they will let it go. They will rationalize that "there's nothing wrong with a little socialism to make life easier" while taking it for granted that all the well-being we know from capitalism will melt away with the emergence of socialism. They just don't have the innate mindset to consider the contradiction, because it's too much to think about. It's better just to go with what feels right, and that's the end of it.
"The most insidious power the media has, is the power to ignore." – Chris Plante, WMAL-DC
Socialism and buckling down to tyranny are the easiest things in the world. Demanding and maintaining freedom is the hardest. Only a society filled with rational, independent and self-reliant individuals who are committed to these values – and not resentful of them – will do what it takes to remain free. It's as simple as that.
In the past, America faced external enemies such as the British royalty, pro-slavery Southern feudalists, the Nazis, Viet Cong, and the Soviet and Chinese Communists. Today, the enemy is ourselves – the growing number of us embracing the concept of something for nothing. Unless more of us overcome the intellectual and mental inertia and delusional anxiety paralyzing so many people – particularly on the far-left – we're not going to be free in another generation.
Nobody living right now in America – unless they're immigrants – can begin to grasp what that will feel like.
Right now, we're less than a generation away from full-blown socialism, fascism and communism. Consider yourself forewarned: Satan's grip on America is tightening.
© February 22, 2019 by JS.
A Day In The Life.
Up at 10a on Friday, I upped the heat, made Kona coffee and checked the weather and news on the HP desktop computer. POTUS Trump was on at 10:45, finally declaring a "nation emergency at the southern border". I had the "Chris Plante Show" on, and the joined the WH Rose Garden announcement in-progress. I made Eggs Benedict for a late breakfast, got a call from Rite that several Rxs were ready, so I drove over to get the at the drive-up window.
Unless you're the lead dog, the scenery never changes.
I opened-up the condo's front and back doors' storm-to-screen panels to let some fresh air thru the place, and at 58°, it felt and smelled good. I listened to Rush for a while; then laid down on the LR couch for a short snooze. And short it was. All too soon, I had neighbors at the door wanting to know how I was doing, and see what I'd done to rehab the condo, over that 7-8 weeks, last September-October. I gave 5 of them 3 individual tours, and went back to the couch.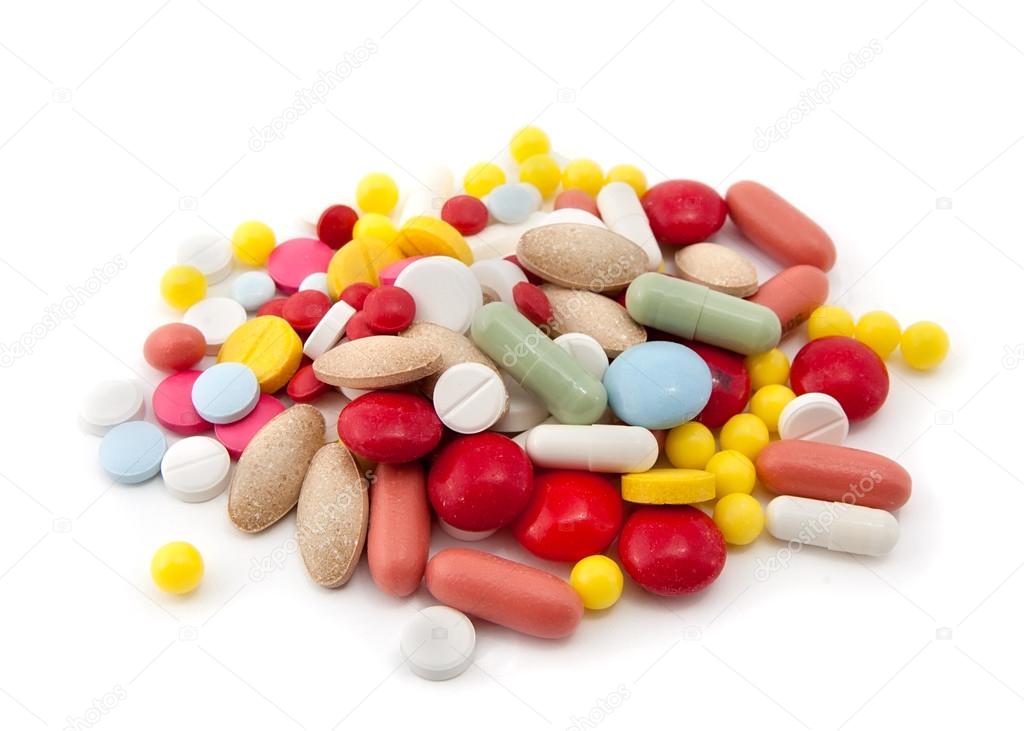 I watched "Ancient Aliens" and Project Blue Book from late afternoon into the mid-evening. High for the day was a Spring-like 59°, but more cold and snow/ice were forecast for the weekend and into next week. I have 12 Rx and 4 OTC pills to take in the morning, and 4Rx and 1 OTC pills to take in the evening, and the worst part is not counting them out and keeping them separated on a folded napkin, but the dry-mouth I get from them all. I drink so much liquid during the day – spending way too much time in the bathroom, as a result – and have massive dry-mouth in the morning from all those medications. I'll be taking it up with my PCP (Primary Care Physician) of 20+yrs, in a few weeks, and we'll try to find a solution.
I took my evening Rx and OTC pills at 8:30p, and closed down at 11p. Saturday'll be a nice day to sleep-in.
Heaven has a wall, a gate and a strict immigration policy. Hell has open borders. Let that sink in.
I got up at 8:39a on a sunny, 24° Saturday, upped the heat, made coffee and checked the usual weather and news sites on my computer. My first Marlboro® tasted good, along with my Kona coffee, in my cold garage. After pulling-up the "Chris Plante Show" (WMAL-DC), which I'd missed most of yesterday, I made Oatmeal w/ Blueberries & Cream, listened until 1p, brought-in the recycle bin after the 2 garbage trucks went thru the complex, and got the past few days' mail. Because I'm a ham freak, I ordered a 7-lb Honey Baked Ham - Bone-In Half at 30% off, for immediate eating, and sharing with my Sister.
I made Lobster Bisque w/ Sauteéd Sliced Baby Portabello Mushrooms, and Sauteéd Garlic Chive-Butter Baby Potatoes, and crusty French Bread. Damn, that was good.
Sure looks like lying nigger boy racist asshole Jussie Smollett did the entire Fake Hate Crime deed, all by himself, as the other two Nigerian sambo filth have been absolved by CPD cops. Gosh, I said this 2 weeks ago. $10 says the Smollett sambo never sees a courtroom. Protected classes: nigger, faggot, actor.
Everywhere I go, anytime of the day. Every move I make, every word that I say. If I let myself, I'll get carried away. When I think of you. Yes, I still think of you.
I watched various new & old episodes on Science Channels' Mysteries of The Abandoned, and Discovery Channel's Expedition Unknown, and "Dr Pimple Popper" (Just kidding; I swear I didn't! LOL!), and Gold Rush. By 12:30a, I'd had enough and pulled the day's plug.
I slept-in until 9a on Sunday, sunny and 22°, fired-up the furnace and computer, made Kona coffee and had a smoke in the garage. After a shower, I started 2 loads of laundry and pondered what I'd like to make for lunch. A Grilled Cheese w/ Ham Sandwich & Potato Salad, and Baked Beans w/ Bacon did the trick, nicely.
The NASCAR Daytona 500 was on from 2-7:30p, with crashes aplenty – 4 in the last 10 laps alone – 5 restarts and a massive crash taking-out 21 cars, on lap 199 of 200, sending the race into 2 OTs (OverTime) of 2+2 laps. I much prefer the sleek and skillful Formula-1 and IndyCar open-wheel racing, over the idiot bumble heads at NASCAR, but those racing venues don't start until March. I also very much enjoy the IMSA-GT racing series.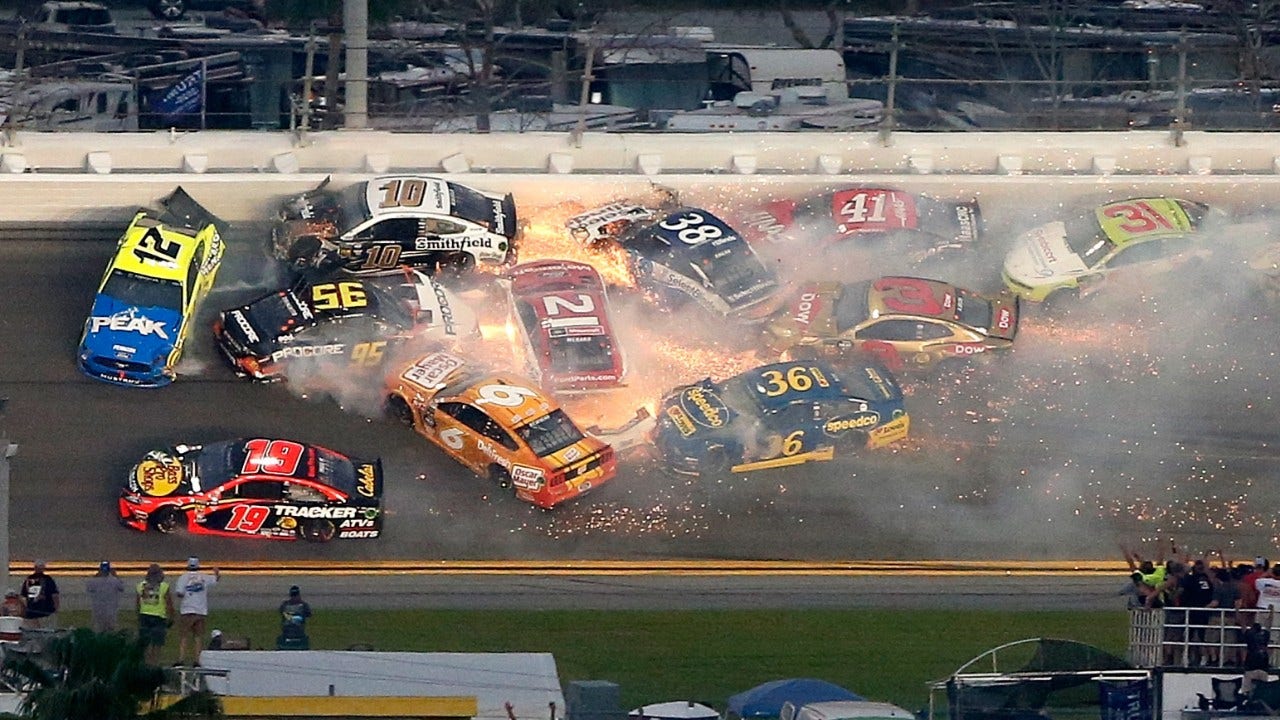 Because it was another "NBC" (Nothing But Crap) night on CATV, I listened to my songs stored on my YT Account Music PlayLists: Chicago, Peter Cetera, Billy Joel; Moody Blues, Kansas, Moody Blues, Blue Oyster Cult, Fleetwood Mac, Jefferson Airplane, Boston, Quicksilver Messenger Service, Emerson, Lake & Palmer, Dire Straits, The Beatles, Amy Grant, Beach Boys, Bryan Adams, The Eagles, REO Speewagon, Alan Parsons Project, Vivaldi, Mozart, Men At Work, Toto, Cyndi Lauper, Whitney Houston, Rolling Stones, Led Zepplin, CSN&Y, The Shadows of Knight, etc. I unplugged at around 1a.
I've always been a dreamer, and these days I dream a lot; and now I see the end of Camelot.
Up at 8a on Monday, the true "Washington's Birthday" Federal Holiday, I warmed-up the condo, made Kona coffee, and checked the weather and news sites. Traffic was very light. Becky called and is sick and in the York Hospital, so I'll be driving myself to PSU-Hershey Hospital tomorrow, for the Anesthesia Clinic Meeting, a 1-hr mtg prior to my 15th ERCP Endoscopy on 3/7, at PSU-Hershey Med Ctr. I'll go see her tomorrow. After Shredded Wheat w/ Blueberries & a Bananna, for breakfast, I drove to a nearby Rutter's Convenience Store, to get some Half & Half, and Marlboros. 45° outside and all the snow is finally gone. More snow and ice on the way tomorrow night and Wednesday morning; 2-4" forecast. We've had less than 15", so far this Winter.
Yes, murderous subhuman muslim (SPIT!) filth, Domineque Hakim Marcelle Ray needs killing ASAP. I'll volunteer to put one/several/many .45cal ACP 230gr HPs into his head. No charge.
I spent the evening catching-up on some paperwork, listening to more of my YT Playlist selections, skipping CATV, taking my evening Rxs, and hitting the sack around 10:30p. Tomorrow's going to be a long and stressful day.
Up at 6a, 19° outside, I turned-up the heat, made coffee, turned-on The Weather Channel to see when Winter Storm "Petra" would do to us, tomorrow and Thursday. I made a huge breakfast: 3 Sunny-Side-up Eggs, Sausage, Hash Browns, Fried Baby Tomatoes, Fried Ham & Baked Beans, and an extra carafe of coffee. Here we go again:
Winter Storm Warning
...in effect from Wednesday, 6:00 AM EST until Thursday, 6:00 AM EST. Source: U.S. National Weather Service ...WINTER STORM WARNING NOW IN EFFECT FROM WEDNESDAY MORNING THROUGH LATE WEDNESDAY NIGHT...
• WHAT... Heavy snow, then heavy mixed precipitation expected. Total snow and sleet accumulations of 4 to 6 inches, with localized amounts up to 8 inches, and ice accumulations of one tenth to two tenths of an inch are expected.
• WHERE... South-central Pennsylvania.
• WHEN... The heaviest snow will fall at a rate of 1 to 2 inches per hour for 4 to 5 hours during the late morning and early afternoon hours, before changing to sleet during the afternoon, then over to lighter freezing rain by Wednesday evening.
• WHO... We don't f•cking know shit about weather. If you trust our forecast, you're asshole and an idiot.WE don't even trust us.
• ADDITIONAL DETAILS...Plan on difficult travel conditions, including during the evening commute on Wednesday. Significant reductions in visibility are possible.

I called PSU-Hershey to see if they had any earlier cancellations than my 1:45p app't, so I wouldn't have to fight rush-hour traffic coming and going, but they didn't, so I'm stuck with that. Becky called from York Hospital, needed some things from her condo, and I drove over there, and then to see her. I left from YH at 10:45a, and made the 39 mile trek to Hershey in 30 minutes; a record. The took me in at 1p, and at 1:45 I was with the RN-RPN, filling-out updated forms for the PSU-Hershey's Medical Center's computer system. I had a brief physical, and had brought 18 test forms along from last Oct-Nov, and that wow'd them. Next the pretty Assistant Anesthesiologist, and I spent an ½-hour with her, and I was outta there by 3:15p, hitting US 322W to I-83S down to York, in 39mins, doing 75-80mph. I was home by 3:45p; a new record.
I watched old and new episodes of both Rehab Garage and The Curse of Oak Island, and Project Blue Book until 11p, and pulled the night's plug. It was a long day, an I needed some sleep. Besides, tomorrow would be a snowy bitch, starting in early morning.
There were times we had nothing, and somehow we laughed thru it all. There were moments I'll never forget, and some I wouldn't care to recall.
Up at 8:30a on Wednesday, it was already snowing hard; a real fine snow coming down at 1-2"/ hr. I upped the heat, made coffee, and checked AccuWeather.com and the Weather Channel on CATV. Those people were hysterical with their predictions, so I ignored it all. I'm feeling great, but staying inside today; no reason to go anywhere. I'm just glad my trip to PSU-Hershey Med Ctr was yesterday. It was a heavy, wet snow and near-blizzard conditions, by 12 noon, and even heavier snow was approaching the York-Lancaster areas. By 4p, it'd turned to sleet, and would turn back to all rain later tonite.
Around 3p, the snowplowing folks showed-up to plow the street, snowblow the driveways and front walks. I went out to spread Calcium Chloride (CaCl2), slipped on some "black ice" and slammed my right hand into my glasses to protect my face's right-side from hitting the front porch's brick step. My hand, glasses ripping it up and smashing my right eye, took the worst of the fall.
I now have a black & blue eye, with a circular red ring cut around my right eye (from the glasses' right lens), cut eyelid (glad I closed my eye before impact), cut eyebrow, plus two massive gashes on my right hand, where the glasses gouged it up, and skinned-up knees. The glasses r/s piece is sprung, and I'll have to hunt a replacement down at York Eye Associates, next week. They're still wearable. The step and walk were covered with blood. After getting myself medically tended-to by Dr Me, with my own supplies, disinfected with Hydrogen Peroxide (H202), bandaged-up, I made multiple trips to the front porch with a ½-gal bottle of hot water to wash off the blood from the porch step edge and sidewalk, before it stained the brick and mortar, and froze. After two 81-mg aspirin, my headache subsided.
So many people have come and gone, their faces fade as the year go by. Yet I still recall them, as I wander on, as clear as a bell in the Winter sky.
Think your home is private for yourself and your family? Think again, if you have any of these products.
I tended my wounds all evening, finally getting the bleeding stopped, disinfected and properly bandaged, so I could get some sleep. I listened to a few of my YT PLaylist Tunes from the 60s, too my evening Rxs, cleaning ladies in at 8:30a tomorrow, and some errands to catch-up on. I un-plugged around 11:30p.
Up at 6:30a on Thursday, it was just getting light, I got the heat turned-up, made coffee, fired-up the computer and checked the weather and news. I changed bandages on my hand and face, but they're still oozing. I made Scrambled Eggs, Bacon, Homefries & Toast, for breakfast, and the cleaning ladies arrived at 8:30, despite the unplowed heavy, wet snow where they live in Southern York County. 32° and a forecast high of 38-40°, so some of the snow will melt, and flooding is real possibility. I needed to go to Rite Aid to p/u an Rx refill, and get the garbage out to the curb, but the cleaning ladies' car was in the driveway, so I'd have to wait until they finished and left.
Yup, the Smollett sambo racist boy got his stupid faggot sambo ass arrested for a Fake Hate Crime. He's possibly/could be/maybe going to do some serious time. He's in jail amd has a $100,000 bail bond. If so, I'll be glad to hand over my $10.
♪ ♫ ♬
Poor Jussies' racist pity-party,
didn't go as planned,
Now he's been arrested,
and is sitting in the can.
He's also got a $100,000 bail bond,
Thanks to Trump's 2 white racists,
with the red MAGA caps on.
♪ ♫ ♬
Awww shit, there's Winter Storm "Quiana" coming next week, from the Left Coast and up from the South. This is becoming de rigeur.
Lee stopped-by around 12:30p, to visit and see how I was doing, and two neighbors were aghast at my injuries, when I ran into them at the CHCA Community Mailbox. LOL! I caught the last hour of Rush's show, did some file work, and waiting for Becky's call after her procedure. Later, I had a bowl of 2-Alarm Chili, with extra hot sauce and saltines. High for the day was 44° and the snow was melting fast. I drove over to Rite Aid to p/u a refilled Rx, and went back home for the day. I'll go to Youk Eye Associates tomorrow, to try to get a replacement for my glasses' r/sidepiece. The PSU-Hershey Med Ctr GI Dept called, to confirm my March 7th ERCP Endoscopy Op, and we discussed my 16 Rxs/OTCs medications to take/not take ahead of that day. Becky called and said she'd be staying at York Hospital, "indefinitely", until the inflammation is down, with antibiotics.
Another "NBC Day" (Nothing But Crap) for CATV on History, Discovery, NatGeoTV. Maybe the "Pimple Popper" channel? Hell no! I fired-up my PlayLists on YouTube, and cranked-up the volume in my Logitech Z680 5.1 THXCertified Home Theatre Speakers with 505 watts, and went onto FreeRepulic.com forum for a couple of hours. By 10:30p, I was nodding-off, and decided to unplug for the night. Tomorrow, I' searching out a new temple piece for my glasses, and meeting Lee at the East Market, to get some outrageous grub.
Tomorrow starts a pretty clear week here in the "Journal", and hopefully Becky's intesinal infection and blockage will be resolved with antiobitcs in her extended stay at York Hospital, and that it's not anything serious. As far as Family is concerned, she's all I have left.
The Provider.
A young woman brought her fiancé home to meet her parents. After dinner, her mother told the girl's father to find out about the young man. The father invited the fiancé to his study for a talk."So, what are your plans?" the father asked the young man.
"I am a biblical scholar," he replied.
"A biblical scholar, hmmm?" the father said. "Admirable, but what will you do to provide a nice house for my daughter to live in?"
"I will study," the young man replied, "and God will provide for us."
"And how will you buy her a beautiful engagement ring, such as she deserves?" asked the father.
"I will concentrate on my studies," the young man replied, "God will provide for us."
"And children?" asked the father. "How will you support children?"
"Don't worry, sir, God will provide," replied the fiancé.
The conversation proceeded like this...and each time the father questioned, the young idealist insisted that God would provide.
Later, the mother asked, "How did your talk go, honey?"
The father answered, "He's a Democrat. He has no job, he has no plans, and he thinks I'm God."
Trump Did Not Fail Us; We Failed Trump.
I have deliberately tried not to read the articles and comments of the last couple of days since President Trump's announcement on the deal to end the government shutdown.
The reason being was the kind of negative comments and wailing that the President had caved and no longer deserved our support. I flatly reject that argument.
None of can truly know the immense pressure the President was under to find a way to end this imbroglio. I, like many, had hoped that the President could tough it out and get the Border Wall Funding that is needed. The truth is the President went further than any one before him on Principle, but at some point it became an issue of diminishing returns politically, and the Democrats refused to bargain in good faith.
The real truth is that President Trump is one man who has been battling not only the Democrats, but his own party that have refused to stand with him, not only on the Border issue but many others as well. What could we the voters who put President Trump in office really expect?
President Trump in two short years has accomplished more than any of us could have realistically expected given the circumstances. A man who was not a professional politician and had come up through the ranks to become President, but one who was a independent outsider that by a fluke won and beat all the professionals, and badly at that.
We have to take note and realize that both political parties are corrupt, in fact they are beyond the Pale kind of corrupt and one man cannot take them on and win without unqualified support. We the voters that put Mr. Trump in office in many ways have failed him, and failed him miserably.
When exactly was the last time that people took to the streets to really protest anything or marched on Washington D.C. to demand any change? There were certainly many protests and such during the Vietnam War as well as Civil Rights Demonstrations in the 1960's and early 1970's.
The one time though that I can recall from history that people actually went to Washington D.C. for a real protest was during the early 1930's. It was during the Depression and it was the Bonus March where veterans of W.W. I came to get the monies they were promised for fighting in W.W. I. Over 43,000 people came and tent cities sprang up all over Washington.
The Army was called out to disperse them, they were under the command of then Chief of Staff Douglas MacArthur , tear gas and guns were used, people died ,and it was a shameful period in out history.
My point in bringing this up is this, at what point do we as Americans, finally decide we have had enough of the corrupt parties in D.C. and finally march on the city and demand our Government do what we elected them to do?
Recently we have seen those in France, The Yellow Vests, do exactly that. The people there were finally pushed to the braking point tax wise and were able to cause a General Strike and for the most part were able to force the Government to it's knees and they aren't finished yet as they have been emboldened to press on and try to get other reforms.
The question arises when do we in this country do the same, what is the tripping point here? Will people ever get motivated to come out of their little cocoons, put down their cell phones, get away from the video games, etc. and etc. to demand that government be accountable to them and have our elected officials do what we elect them to do or we will just go along, silently assent and acquiesce?
Because if we aren't going to so what is necessary to demand our Politicians be accountable then how can we hold President Trump responsible?
President Trump isn't perfect and we knew that when we elected him, but we also knew he wasn't a Boy Scout either, he was a New York Street Fighter and that was what was needed. Like or not Donald Trump is the only game in town for us, The Deploreables. If what the Democrats propose and want doesn't scare you then I don't know what to tell you.
I will continue to support the President through thick and thin as there is no other alternative for the future of our country and Constitution.
Maybe we won't get the Border Wall, but it won't be for lack of trying. President Trump has put it all on the line for us because I think he loves his country, we need to find more ways to support the President.
My dream would be 10 Million of us march on Washington D.C. and demand what we know is right and the politicians be Damned.
The question is what will it take to make us do that?
How Best to Age? Do it Your Way.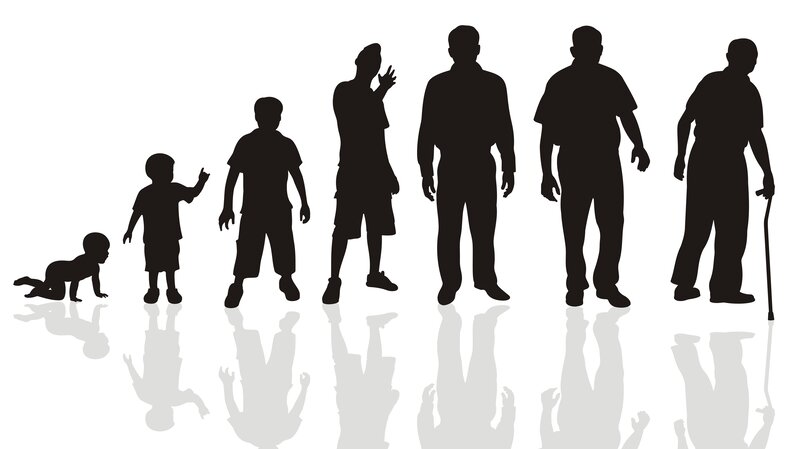 I can hit the golf ball any way I can and laugh if it goes in the lake. That's the breaks. I'm just happy I can still hit that golf ball.
As I've aged, I've become kinder to myself, and less critical of myself. I've become my own friend.
I have seen too many dear friends leave this world, too soon; before they understood the great freedom that comes with aging.
When we're kids, we can't wait to grow-up. When we're grown-up and getting older, we just hope time will slow down.
Whose business is it, if I choose to read, or play, on the computer, until 4 AM, or sleep until noon? I will dance with myself to those wonderful tunes of the 50, 60 & 70's, and if I, at the same time, wish to weep over a lost love, I will.
I will walk the beach, in a swim suit that is stretched over a bulging body, and will dive into the waves, with abandon, if I choose to, despite the pitying glances from the jet set. They too, will get old.
I know I am sometimes forgetful. But there again, some of life is just as well forgotten. And, I eventually remember the important things.
Sure, over the years, my heart has been broken. How can your heart not break, when you lose a loved one, or when a child suffers, or even when somebody's beloved pet passes? But, broken hearts are what give us strength, and understanding, and compassion. A heart never broken, is pristine, and sterile, and will never know the joy of being imperfect.
I believe in simple things, like the miracle this day brings.
I am so blessed to have lived long enough to have my hair turning gray, and to have my youthful laughs be forever etched into deep grooves on my face.
So many have never laughed, and so many have died before their hair could turn silver.
As you get older, it is easier to be positive. You care less about what other people think. I don't question myself anymore. I've even earned the right to be wrong.
So, to answer your question, I like being old. It has set me free. I like the person I have become. I am not going to live forever, but while I am still here, I will not waste time lamenting what could have been, or worrying about what will be. And I shall eat dessert every single day (if I feel like it).
Why Do So Many Young People Embrace Socialism?
It's not youth and inexperience. It's not even government-run schools and idiotic celebrities. Not primarily.
Why do so many young people embrace socialism?
For the same reason any middle-aged or older person embraces socialism: Anxiety and envy.
By "anxiety" I mean neurotic anxiety, which means a false or exaggerated belief that one will be unable to properly survive or take care of oneself, so that unspecified help is needed to ensure survival.
Envy is often a byproduct of anxiety. If one starts out feeling, "I'm unable to care for myself," then it's not a stretch to look at someone else who has more than enough and say, "That's not fair. He can more than provide for himself, and I'm unable to do so for myself".
What about the fact that young people have not yet earned much money, and therefore don't appreciate the value and justice of private ownership, i.e., being able to keep what you earn? Not all young people feel this way. Some young people understand the justice of keeping what you earn. Some do, and change their minds later and become socialists in middle-age.
Regardless, unless you have a significant amount of neurotic fear and/or envy, it's unlikely socialism would grab your fancy for even five minutes, much less for years (and elections) on end.
It's true that public schools are teaching the ideology of self-sacrifice and blind service to others (the same premises as Nazism and Communism) as self-evident givens in today's government-run schools. But these faulty ideas are not new to the present era. Yet in earlier eras, the majority of young people did not turn as socialist as they appear to be doing today.
The more likely contribution of today's mediocre schools — as well as an increasingly irrational culture — is that young people don't know how to think. Thinking is your basic tool and precondition of survival. If you feel inadequate to think critically, rationally and objectively, you'll develop a neurotic and pervasive sense that, "I'm not equipped to survive." In a land of plenty, particularly, it seems logically appealing when someone comes along and says, "No worries. We'll pick up your college tuition. And health care. And tons of other things too. You're entitled to it, after all." It comes as a relief to the anxiety-ridden souls who embrace socialism.
In older folk, and in some young people born into wealth, there's the factor of guilt and atonement. That's a form of anxiety, too. "I'm rich and I don't deserve to be. It's not fair." So it becomes a form of virtue-signaling merged with a psychological tonic to make sure others see you support socialism.
It's not that most young people are depraved and stupid any more than most older people are totally depraved and stupid. And it's not just inexperience. It's fear. And the envy that gets ignited by fear.
It's truly sad. And yes, it's dangerous for the future of a free society, but dangerous most of all for those young people who now seek to embrace socialism. It's not going to end any better for them than it did for anyone else. And if they get their wish, and socialism gets enacted completely, then their fears will quickly become rational.
Scientists Discover New Element – Pelosium.
A major research institution has just announced the discovery of the densest element yet known to science. The new element has been named Pelosium. The chemical symbol of Pelosium is Pu. Pelosium has one neutron, 12 assistant neutrons, 75 deputy neutrons, and 224 assistant deputy neutrons, giving it an atomic mass of 311. These particles are held together by dark particles called morons, which are surrounded by vast quantities of lepton-like particles called peons.
Pelosium's mass actually increases over time, as morons randomly interact with various elements in the atmosphere and become assistant deputy neutrons within the Pelosium molecule, leading to the formation of isodopes. This characteristic of moron-promotion leads some scientist to believe that Pelosium is formed whenever morons reach a certain quantity in concentration. This hypothetical quantity is referred to as Critical Morass.
When catalyzed with money, Pelosium activates MSNBCobnoxium and CNNadnausium, both elements that radiate orders of magnitude more energy, albeit as incoherent noise, since they have half as many peons but twice as many morons as Pelosium.
Since it has no electrons, Pelosium is inert. However, it can be detected chemically as it impedes every reaction it comes in contact with. According to the discoverers, a minute amount of Pelosium causes one reaction to take over four days to complete when it would have normally occurred in less than a second. In the presence of anti-morons, Pelosium can be extremely corrosive. Botox seems to distort and smooth it's surface, without impeding it's ongoing decay.
Pelosium has a normal half-life of approximately two years, at which time it does not decay, but instead undergoes a transmutation, appearing in a new location but displaying the same properties. In this process, assistant neutrons, vice neutrons and assistant vice neutrons exchange places. Some studies have shown that the atomic mass actually increases after each transmutation.
Research at other laboratories indicates that Pelosium occurs naturally in the atmosphere. It tends to concentrate at certain points such as government agencies, large corporations, universities, and anywhere there is news coverage occurring. It can usually be found in the newest, best appointed, and best maintained buildings.
Scientists point out that Pelosium is known to be toxic at any level of concentration and can easily destroy any productive reaction where it is allowed to accumulate. Attempts are being made to determine how Pelosium can be controlled to prevent irreversible damage, but results to date are not promising.
DemokkkRATs' Wet Dreams.
Rather than deal with Illegal immigrant wave number 2, the Democrats on the Hill engage in wet dreams and socialism.
A 70% tax rate?? This is the proposal that will bring in American votes - Yeah Right.

Government run healthcare "Medicare for all". Yeah Obamacare skyrocketed premiums. So instead lets Tax them to a literal death with European style healthcare.

Abolish the Electoral College so that New York, California, and Illinois rules - the little states be Damned.

100% renewable Energy. Lets just ban gasoline and diesel vehicles like Trucks and Cars, and depend on wind and solar energy for our needs even though they are not dependable nor sufficient.

Ban Guns. Who cares if illegal Aliens come across the border with them. Our Ranchers deserve to die and don't need no stinking 2nd Amendment. For that matter so do US Citizens, they don't need to protect themselves from MS-13, we Democrats will get around to protecting them eventually.
Democrats please engage in some more wet dreams. We are excessively entertained during this Shutdown.
Where's The Chaos?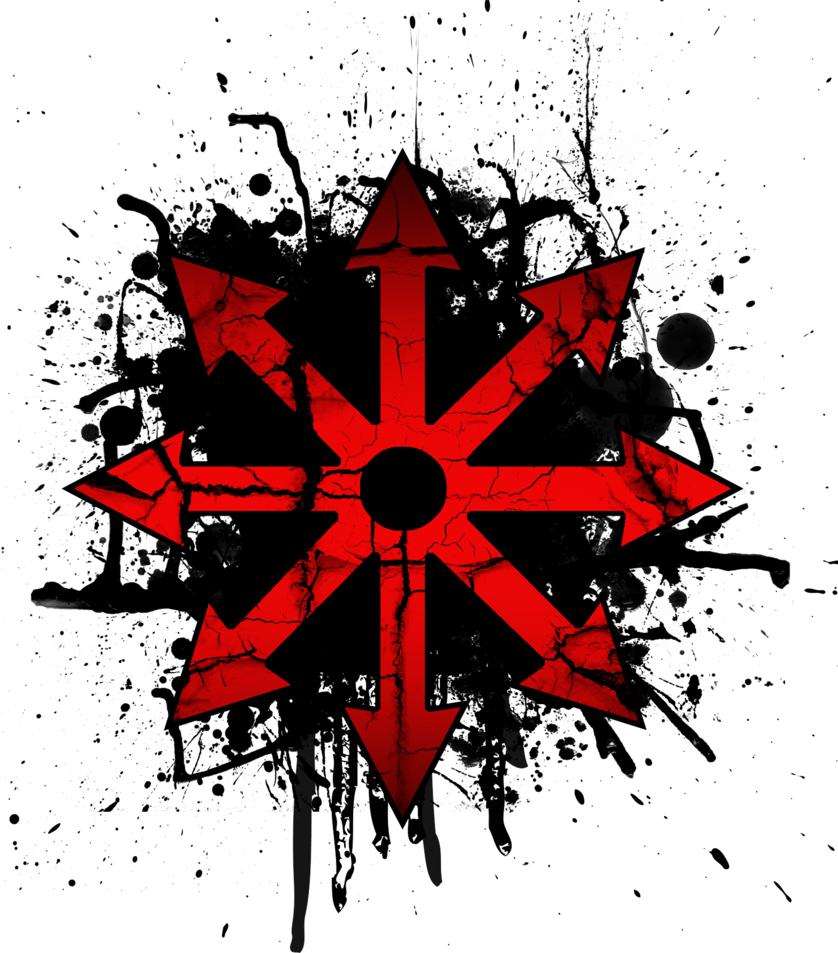 The government shut down Dec. 21 over Sen. Chuck Schumer and Congresswoman Nancy Pelosi petulantly not wanting Trump to have any border wall funding. The federal government spends $4.4 trillion a year; the $5 billion Trump wanted is one-tenth of 1 percent of that. About the same percent that Elizabeth "Pocahontas" Warren is Native American.
If you are like me, you are more worried about government starting back up than it being shut down.
Who will open our open-air national parks? Who will answer the phones when we call? Who will give us the runaround at the IRS? Who will put us into intractable wars? Who will use the Justice Department to go after political opponents? Who will put us $22 trillion in debt?
Most of NASA is shut down, including the division that we pay to monitor to see if aliens in outer space try to contact us. I trust they put their "Out of Office" message on their email before they went home, in case aliens contact us.
Shouldn't there be chaos? Why are you not looting Target for a flat-screen TV? Who will let me know when the panda cam is back on at the Washington Zoo?
Two things become clear during a government shutdown: how little we need most of government, and how petulant public servants can be when they do not get their funding. Under Obama, there was much petty government intimidation. Remember how he hired extra people to make sure our open-air national parks were kept shut so citizens could not just walk through them?
Heavy-handed goons run a swollen government monster that intimidates its funders, the taxpayers. It is structurally incapable of spending just a little less than it did the year before and seeks revenge when asked to live within its means. This shutdown teaches us that it is no big deal getting 25 percent of the government out of our lives. Americans will adapt. Let's shut down most of the government and just hire back any part that we miss.
With historically high employment, I suggest we let about one-third of government employees find real jobs in the real world. You know, jobs that require accountability and productivity. Trump should keep government closed. If you can find it in the Yellow Pages or online, government does not need to be doing it.
Washington and the Deep State hate Trump no matter what he does, even when he does Obama-like things. He has done prison reform, run a huge deficit, is pulling troops out of Syria and Afghanistan, etc. If Trump doesn't stop acting like Obama, he might ask to see his own birth certificate.
Since the Democrats won the House, the stock market has cratered. The Dems want to investigate, not legislate. House Speaker Paul Ryan has ceded power and decided to let someone else not get anything done.
Schumer, Pelosi and fellow libs run our overreaching, ineffective and expensive government. Should we be happy when government is back? It feels to me like my niece got back together with an abusive husband when that happens.
Trump made an unannounced trip to Iraq over Christmas. With Mueller on his tail and Democrats spending inordinate time wanting to use the blunt force of the federal judiciary to investigate him further, Trump stands as the only president to go to a war-torn area for peace and quiet.
Government shutdowns have become a well-worn path of a dysfunctional Washington. It is like Schumer and Pelosi are walking the marble halls of the Capitol and 20 feet ahead of them they see a banana peel. They both say, "Here we go again."
The government shutdown over border wall funding is petulant politics at its best. Government means more to Democrats like Schumer and Pelosi because it is their lives. There is no easy off ramp for either side on this standoff. Now it is a waiting game to see who blinks first. And Nancy Pelosi has had so much work done on her face that she can't blink anymore. So expect her to not rest until she fully embarrasses Trump (a particularly hard man to embarrass) or she captures all 101 Dalmatians.
When the federal government was not working, Trump probably called Tech Support in India to get advice. He told the guy government isn't working, and the Tech Support guy said, "Just try turning it off for a while, then back on and see if that does the trick."
The Fake News Media Doesn't Even Put Up A Pretense Anymore.
All fake news, all the time. If you still do not believe that our national media establishment is 100% in the pocket of the Democrat Party and coordinates messaging with that political party on a daily basis, consider the following story.
We are now in Day 9 of a partial "government shutdown" that exists over the issue of illegal immigration. Early this week, in the midst of this "government shutdown," a California law enforcement officer was murdered by an illegal alien who he was attempting to arrest for what would have been the illegal's THIRD DUI crime. Yes, that's right: thanks to California's sanctuary laws, this illegal had already been arrested for and convicted of two DUIs, has known gang affiliation, and despite all of that had been allowed to just get out of jail and roam free on the state's highways to put more lives in danger.
Anyway, that murder took place four days ago now, and in all that time, not one Democrat officeholder has been asked by one intrepid "journalist" to comment on the situation. Think about that: California has 53 members of the house and 2 U.S. senators, and not one of them has had to field a single question about how they can continue to support open borders and sanctuary laws when their state's police officers and citizens are being murdered by illegal aliens.
The reason why is obvious: The media and the Democrats are coordinating on a narrative, and that narrative dictates that only Republicans must field difficult questions about illegal immigration. Any "journalist" who violates the narrative runs the risk of being dis-invited from all the best dinner parties. This is not complicated, folks.
Speaking of fake news... – two other fake news stories dominated the fake media this week, and boy, were they doozies.
First, you had the "bone spurs" story. This story, which we've heard many, many times before, made a comeback this week, with "new" information. That "new" information came in the form of the two daughters of the doctor who treated Donald Trump for bone spurs in 1968 claiming that her father – who is conveniently dead – told them that he faked the diagnosis on orders from Trump's father Fred Trump, so that Donald Trump could avoid the military draft in effect at the time.
1968 is half a century ago, for those who are chronologically challenged.
So, first of all, who cares? Other than a bunch of pedantic Millenial soy boys and valley girls staffing the fake reporter desks at CNN and MSNBC, that is.
Second of all, why should we believe these two women? In all seriousness – there is literally no reason at all to believe they are anything other than liberal attention-seekers. They bring with them zero supporting evidence – no documentation, no statements from their father or any other doctor. No media outlet would have dreamed of going forward with this story were it leveled at a Democrat president, yet every media outlet in America has parroted the claim this week.
Third of all, who cares? Yes, that deserves repeating.
The next big fake story of the week came from the pathetic McClatchy News Service, which updated its claim from earlier this year that ex-Trump lawyer Michael Cohen had visited Prague during the 2016 campaign to hold secret meetings with Russian agents. This story has been debunked more times than the one about the moon landings being faked, but that didn't stop McClatchy running with an update claiming that...
"A mobile phone traced to President Donald Trump's former lawyer and "fixer" Michael Cohen briefly sent signals ricocheting off cell towers in the Prague area in late summer 2016, at the height of the presidential campaign, leaving an electronic record to support claims that Cohen met secretly there with Russian officials, four people with knowledge of the matter say."
Those "four people with knowledge of the matter"? They are not merely anonymous sources – they are anonymous sources being quoted by other anonymous sources, as Brit Hume so ably pointed out:
Brit Hume? @brithume It turns out that the new McClatchy story on Michael Cohen in Prague is not based on intel their sources saw but what their sources' sources said they saw. The story remains exclusive. (https://dailycaller.com/2018/12/28/michael-cohen-prague-mcclatchy/)
5,914 11:42 AM – Dec 28, 2018 Twitter Ads info and privacy
Michael Cohen Report Is Based On Third-Hand Information, Reporter Reveals McClatchy reporters did not see Cohen intelligence for themselves.
(dailycaller.com) 3,741 people are talking about this Twitter Ads info and privacy The reason why McClatchy's story remains "exclusive" is that it is so obviously faked that none of the other fake media outlets want to touch it.
This is the sort of nonsense your OUR President has to put up with on a daily basis. It is intentional, it is relentless and it is unending.
The lowlife filth at AP clearly demonstrated their fake plan and hatred for Conservatives in the obit for Bre Payton, a conservative writer at The Federalist and frequent guest on television news outlets including Fox News Channel. AP is filth.
EVERYTHING Can Be Blamed On Anthropogenic Global Warming (AGW).
Here is the short list of things the media blamed on AGW:
Acne, agricultural land increase, Afghan poppies destroyed, Africa devastated, Africa in conflict, African aid threatened, African summer frost, aggressive weeds, air pressure changes, airport malaria, Agulhas current, Alaska reshaped, moves, allergy season longer, alligators in the Thames, Alps melting, Amazon a desert, American dream end, amphibians breeding earlier (or not), anaphylactic reactions to bee stings, ancient forests dramatically changed, animals head for the hills, animals shrink, Antarctic grass flourishes, Antarctic ice grows, Antarctic ice shrinks, Antarctic sea life at risk, anxiety treatment, algal blooms, archaeological sites threatened, Arctic bogs melt, Arctic in bloom, Arctic ice free, Arctic ice melt faster, Arctic lakes disappear, Arctic tundra to burn, Arctic warming (not), Atlantic less salty, Atlantic more salty, atmospheric circulation modified, attack of the killer jellyfish, avalanches reduced, avalanches increased, Baghdad snow, Bahrain under water, bananas grow, barbarisation, beer shortage, beetle infestation, bet for $10,000, better beer, big melt faster, billion dollar research projects, billion homeless, billions face risk, billions of deaths, Behold a pale horse, and he who sat on it had the name Death; and Hell was following with him. Authority was given to them over a fourth of the earth, to kill with sword and with famine and with plague and by the wild beasts of the earth. bird distributions change, bird loss accelerating, birds shrinking, bird strikes, bird visitors drop, birds confused, birds decline (Wales), birds driven north, birds return early, bittern boom ends, blackbirds stop singing, blackbirds threatened, Black Hawk down, blood contaminated, blue mussels return, bluetongue, brain eating amoebae, brains shrink, bridge collapse (Minneapolis), Britain one big city, Britain Siberian, brothels struggle, brown Ireland, bubonic plague, budget increases, Buddhist temple threatened, building collapse, building season extension, bushfires, business opportunities, business risks, butterflies move north, camel deaths, cancer deaths in England,cannibalism, cannibalism again, caterpillar biomass shift, cave paintings threatened, childhood insomnia, Cholera, circumcision in decline, cirrus disappearance, civil unrest, cloud increase, coast beauty spots lost, cockroach migration, coffee threatened, cold climate creatures survive, cold spells (Australia), cold wave (India), computer models, conferences, conflict, conflict with Russia, consumers foot the bill, coral bleaching, coral fish suffer, coral reefs dying, coral reefs grow, coral reefs shrink , coral reefs twilight, cost of trillions, cougar attacks, crabgrass menace, cradle of civilisation threatened, creatures move uphill, crime increase, crocodile sex, crops devastated, crumbling roads, buildings and sewage systems, curriculum change, cyclones (Australia), danger to kid's health, Darfur, Dartford Warbler plague, death rate increase (US), deaths to reach 6 million, Dengue hemorrhagic fever, depression, desert advance, desert retreat, destruction of the environment, disappearance of coastal cities, disasters, diseases move from animals to humans, diseases move north, dog disease, Dolomites collapse, dozen deadly diseases, drought, ducks and geese decline, dust bowl in the corn belt, early marriages, early spring, earlier pollen season, Earth biodiversity crisis, Earth dying, Earth even hotter, Earth light dimming, Earth lopsided, Earth melting, Earth morbid fever, Earth on fast track, Earth past point of no return, Earth slowing down, Earth spins faster, Earth to explode, earth upside down, earthquakes, earthquakes redux, earthquakes redux 2, Egypt revolt, El Niño intensification, end of the world as we know it, erosion, emerging infections, encephalitis, English villages lost, equality threatened, Europe simultaneously baking and freezing, eutrophication, evolution accelerating, expansion of university climate groups, extinctions (human, civilisation, logic, Inuit, smallest butterfly, cod, ladybirds, pikas, polar bears, possums, walrus, toads, plants, salmon, trout, wild flowers, woodlice, a million species, half of all animal and plant species, mountain species, not polar bears, barrier reef, leaches, salamanders, tropical insects) experts muzzled, extreme changes to California, fading fall foliage, fainting, famine, farmers benefit, farmers go under, farm output boost, fashion disaster, fever, figurehead sacked, fir cone bonanza, fish bigger, fish catches drop, fish downsize, fish catches rise, fish deaf, fish get lost, fish head north, fish stocks at risk, fish stocks decline, five million illnesses, flames stoked, flesh eating disease, flood patterns change, floods, floods of beaches and cities, flood of migrants, flood preparation for crisis, Florida economic decline, flowers in peril, fog (more) in San Francisco, fog (less) in San Francisco, food poisoning, food prices rise, food prices soar, food security threat (SA), football team migration, footpath erosion, forest decline, forest expansion, frog with extra heads, frostbite, frost damage increased, frosts, fungi fruitful, fungi invasion, games change, Garden of Eden wilts, geese decline in Hampshire, genetic diversity decline, gene pools slashed, giant oysters invade, giant pythons invade, giant squid migrate, gingerbread houses collapse, glacial earthquakes, glacial retreat, glacial growth, glacier grows (California), glacier wrapped, global cooling, global dimming, glowing clouds, golf course to drown, golf Masters wrecked, grandstanding, grasslands wetter, Great Barrier Reef 95% dead, Great Lakes drop, great tits cope, greening of the North, Grey whales lose weight, Gulf Stream failure, habitat loss, haggis threatened, Hantavirus pulmonary syndrome, harmful algae, harvest increase, harvest shrinkage, hay fever epidemic, health affected, health of children harmed, health risks, heart disease, heart attacks and strokes (Australia), heat waves, hibernation affected, hibernation ends too soon, hibernation ends too late, HIV epidemic, homeless 50 million, hornets, high court debates, human development faces unprecedented reversal, human fertility reduced, human health risk, human race oblivion, hurricanes, hurricane reduction, hurricanes fewer, hurricanes not, hydropower problems, hyperthermia deaths, ice age, ice sheet growth, ice sheet shrinkage, icebergs, illegal immigration, illness and death, inclement weather, India drowning, infrastructure failure (Canada), industry threatened, infectious diseases, inflation in China, insect explosion, insurance premium rises, Inuit displacement, Inuit poisoned, Inuit suing, invasion of cats, invasion of crabgrass, invasion of herons, invasion of jellyfish, invasion of king crabs, invasion of midges, island disappears, islands sinking, itchier poison ivy, jellyfish explosion, jets fall from sky, jet stream drifts north, Kew Gardens taxed, kidney stones, kidney stones again, killer cornflakes, killing us, kitten boom, koalas under threat, krill decline, lake and stream productivity decline, lake empties, lake shrinking and growing, landslides, landslides of ice at 140 mph, lawsuits increase, lawsuit successful, lawyers' income increased (surprise surprise!), lawyers want more, legionnaires' surge, lives saved, Loch Ness monster dead, locust plagues suppressed, Lopsided Earth, lush growth in rain forests, Malaria, mammoth dung melt, mango harvest fails, Maple production advanced, Maple syrup shortage, marine diseases, marine food chain decimated, Meaching (end of the world), Mediterranean rises, megacryometeors, Melanoma, Melanoma decline, methane emissions from plants, methane burps, methane runaway, melting permafrost, Middle Kingdom convulses, migration, migration difficult (birds), migratory birds huge losses, microbes to decompose soil carbon more rapidly, minorities hit, monkeys on the move, Mont Blanc grows, monuments imperiled, moose dying, more bad air days, more research needed, mortality increased, mountain (Everest) shrinking, mountaineers fears, mountains break up, mountains green and flowering, mountains taller, mortality lower, Myanmar cyclone, narwhals at risk, National security implications, native wildlife overwhelmed, natural disasters quadruple, new islands, next ice age, NFL threatened, Nile delta damaged, noctilucent clouds, no effect in India, Northwest Passage opened, nuclear plants bloom, oaks dying, oaks move north, ocean acidification, ocean acidification faster, ocean dead zones unleashed, ocean deserts expand, ocean waves speed up, oceans noisier, opera house to be destroyed, outdoor hockey threatened, ozone repair slowed, ozone rise, Pacific dead zone, penguin chicks frozen, personal carbon rationing, pest outbreaks, pests increase, phenology shifts, plankton blooms, plankton destabilised, plants lose protein, plants march north, plants move uphill, polar bears aggressive, polar bears cannibalistic, polar bears deaf, polar bears drowning, polar bears eating themselves, polar tours scrapped, popcorn rise, porpoise astray, profits collapse, prostitution, psychiatric illness, puffin decline, radars taken out, railroad tracks deformed, rainfall increase, rape wave, refugees, reindeer endangered, release of ancient frozen viruses, resorts disappear, rice threatened, rice yields crash, rift on Capitol Hill, rioting and nuclear war, Rise and Fall of Rome, river flow impacted, rivers raised, roads wear out, robins rampant, rocky peaks crack apart, roof of the world a desert, rooftop bars, Ross river disease, ruins ruined, Russia under pressure, salinity reduction, salinity increase, Salmonella, Salmon Decline, satellites accelerate, school closures, sea level rise, sea level rise faster, seals mating more, sewer bills rise, severe thunderstorms, sex change, sexual promiscuity, shark attacks, sharks booming, sharks moving north, sheep shrink, shop closures, short-nosed dogs endangered, shrinking ponds, shrinking shrine, ski resorts threatened, skin cancer, slow death, smaller brains, smog, snowfall increase, snowfall heavy, soaring food prices, societal collapse, soil change, songbirds change eating habits, sour grapes, space problem, spectacular orchids, spiders invade Scotland, squid aggressive giants, squid population explosion, squid tamed, squirrels reproduce earlier, stingray invasion, storms wetter, stormwater drains stressed, street crime to increase, subsidence, suicide, swordfish in the Baltic, Tabasco tragedy, taxes, tectonic plate movement, teenage drinking, terrorism, threat to peace, ticks move northward (Sweden), tides rise, tigers eat people, tomatoes rot, tornado outbreak, tourism increase, trade barriers, trade winds weakened, traffic jams, transportation threatened, tree foliage increase (UK), tree growth slowed, trees in trouble, trees less colourful, trees more colourful, trees lush, tropics expansion, tropopause raised, truffle shortage, truffles down, turtles crash, turtle feminised, turtles lay earlier, UFO sightings, UK coastal impact, UK Katrina, uprooted - 6 million, Vampire bats, Vampire moths, Venice flooded, violin decline, volcanic eruptions, volcanic eruptions redux, Iceland volcano eruption, walrus pups orphaned, walrus stampede, war, war between US and Canada, wars over water, wars sparked, wars threaten billions, wasps, water bills double, water scarcity (20% of increase), water stress, weather out of its mind, weather patterns awry, Western aid cancelled out, West Nile fever, whales lose weight, whales move north, whales wiped out, wheat yields crushed in Australia, wildfires, wind shift, wind reduced, wine - harm to Australian industry, wine industry damage (California), wine industry disaster (US), wine - more English, wine - England too hot, wine - German boon, wine - no more French, wine passé (Napa), wine stronger, winters in Britain colder, winter in Britain dead, witchcraft executions, wolves eat more moose, wolves eat less, workers laid off, World at war, World War III, World War IV, World bankruptcy, World in crisis, World in flames, Yellow fever.
Best Explanation Of A Politician.
While stitching the hand of a 75 year old farmer, whose hand was caught in the squeeze gate while working cattle, the doctor struck up a conversation with the old man.
Eventually, the topic got around to politicians and their role as our leaders.
The old farmer said, "Well, as I see it, most politicians are 'Post Turtles'."
Not being familiar with the term, the doctor asked him what a 'post turtle was.
The old farmer [rancher] said, "When you're driving down a country road and you come across a fence post with a turtle balanced on top, that's a post turtle."
The old farmer saw the puzzled look on the doctor's face so he continued to explain. "You know he didn't get up there by himself, he doesn't belong up there, he doesn't even know what to do while he's up there, he's elevated beyond his ability to function, and you just wonder what kind of dumb arse put him up there to begin with."