the internet war on sex is here
friday, january 18
th

, 2019
during the Great Internet Sex War, that began in the United States during its Facebook Era, people were forced to stockpile their porn. Lube was bought by the drum and hidden in bunkers, alongside vibrators and air-gapped computers holding valuable troves of accurate, non judgemental sex information. Gimp suits were stored upright, oiled, and ready for doomsday's call. Explicit gifs became a black market commodity, and there were rumors of a Thunderdome ruled by cam girls. Every sexual identity, except the singular one deemed safe by the corporations, went into hiding. Fear prevented even the mere mention of sexual pleasure on the networks and in communications.
Don't laugh: your phone may transcribe it incorrectly and include "sexual slang" which this week was made "illegal" on Facebook — along with all forms of sexual speech and expression. ("Free speech, my ass." – Everyone.)
While we were all distracted by the moist dumpster fire of Tumblr announcing its porn ban, Facebook updated its startling, wide-ranging anti-sex policy that is surely making evangelicals and incels cream their jeans (let's just hope they don't post about that). Facebook's astonishing ban on language pertaining to sexuality, among many other things sex-related, is so sweeping and egregiously censorious that it's impossible to list all its insanity concisely.
It's called the "Sexual Solicitation" policy. Along with "sexual slang," the world's standard-bearing social media company is policing and banning "sex chat or conversations," "mentioning sexual roles, sexual preference, commonly sexualized areas of the body" and more.
When reached for comment, a Facebook spokesperson told Engadget via email that "most of the sexual solicitation policies that you have called out aren't new." Facebook explained:
On October 15, we added a section entitled, "Sexual Solicitation" to our Community Standards. Previously, our sexual solicitation policies were included within Section 8: Sexual Exploitation of Adults and Section 14: Adult Nudity and Sexual Activity (happy to share the relevant parts of those sections pre-October 15, if helpful).

This change was prompted, in large part, by conversations with our content reviewers, who told us that the sexual exploitation policy did not adequately distinguish between exploitation (e.g. "My ex was a slut. Look at the photos she sent me.") and solicitation (e.g. "Looking for swingers. Friday at 8 PM, [name of bar]. Wear pink."), leading to confusion among reviewers, as well as the perception that we treat sexual exploitation and solicitation the same.

We recognize that not all solicitation leads to exploitation.
Facebook also referred us to Mark Zuckerberg's published remarks on policy development.
According to the policy, public discussion of "sexual violence and exploitation" is okay, but anything encouraging sex for pleasure between adults is now a bannable offense in public posts. They don't say anything about private messages, but we know they comb DM's and have a less than transparent approach about it, so maybe watch what you say there, too.
First Tumblr bans NSFW imagery, now Facebook bans NSFW *words*!! pic.twitter.com/ozb0nwgEUr— Vivian (@suchnerve) December 5, 2018
If only Facebook policed hate speech with the same terrifying and brutal efficiency — though I think we all know by now what gods Facebook sacrifices to, and who Facebook serves when they claim an action is taken for "community safety." In other words, Holocaust deniers and inbred racial purists of every social strata still have their safe space.
Yet, like I said, the shiny happy darknet that has made a science of sexual censorship was just one of two internet giants to take extreme measures to eliminate sane human sexual expression from the public internet this week.
Tumblr's announcement to remove and forbid sexual content revved the dark promise of FOSTA's legalization of sex censorship and drove it off a cliff. Tumblr announced Monday that on December 17, all adult content will be banned and excised from the service.
When I reported on Tumblr's last attempt to disappear sexual expression in 2013, back when it was Yahoo's fixer-upper, that affected an estimated 12.5 million blogs. Considering that Tumblr use peaked in 2014, that number is certainly higher.
So we're talking about a kind of cultural genocide on the open internet, one comprised of women, LGBTQI people, artists, educators, bloggers, filmmakers, sex workers, abuse survivors, untold communities, and tons and tons of photographers and models. For me, Tumblr was the only place to find the blogs of Black erotic photographers, whose empowering work is arguably more needed in the world than ever. This rich collection of humanity and community living authentically and unashamedly in the quest for life-affirming sex-positivity will be snuffed out, at infancy, in ten days. ("They're ignoring my safeword!" – George Orwell, probably.)
Hey — don't knock my Orwell joke. In 1984, the junior Anti-Sex League was a pro-celibacy group that acknowledged the necessity of standard sexual procreation. It pushed the agenda of the Party, which was to "make sure people are in marriages that are planned to be unsatisfying and that sex is vilified." Et tu, Silicon Valley?
Anyway. Like it did the last time Tumblr went all Republic of Gilead on sex, the internet lost its mind upon hearing Monday's announcement. Tumblr handled the news abysmally, and immediately implemented its automated censorship flagging system so badly, that many of us rushed to double-check that Marissa Mayer wasn't still in charge. (Tumblr is now part of Verizon, which also owns Oath/Engadget, and may still control shares in Ajit Pai).
Tumblr told Engadget via email that "machine classifiers, in general, take time" and that "time improves their performance," and reminded us that "flagged content is not being deleted, rather set to private such that it's viewable only to the owner of that content."
Some of my photos flagged as explicit by tumblr's new algorithm. I would say I'm impressed with how bad it is, but... Yeah this was about what I expected#RipTumblr pic.twitter.com/BF5xQx3xo0— naye (@unnaye) December 4, 2018
When reached for comment as to why, Tumblr referred us to its blog post's generic statement about making a "safe place for creative expression" and "impact across different age groups, demographics, cultures, and mindsets." Further, the company stressed that the policy has not yet been enforced, as per its statement.
So, since that's what they all say, it's probable no one really knows why Tumblr is doing this; FOSTA has been blamed, and so has Apple's app store gatekeeping practices. Rightly so, because Apple's role in censoring and suppressing sexual speech is longstanding, and so vile and insidious that it'll make you rage-smash an iPhone if you take it all in at once.
But the arc of internet sex censorship is long, and it bends as far away from justice (and reason) as possible. Corporations controlling the internet had been steadily (and sneakily, hypocritically) moving this direction all along, at great expense to women, LGBT people, artists, educators, writers, and marginalized communities — and to the delight of bigots and conservatives everywhere.
The Facebook and Tumblr news came after Starbucks announced it will start filtering its WiFi with one of those secret porn blacklists that always screw productivity for anyone researching grown-up topics, and invariably filter out crucial health and culture websites.
The list goes on. Instagram goose-steps for Facebook's censors; Amazon buries sex books; Patreon, Cloudflare, PayPal, and Square are among many which are tacitly unsafe for anyone whose business comes near sexuality. Google's sex censorship timeline is bad, YouTube is worse. Twitter teeters on the edge of sex censorship amidst its many uncertainties of trust for its users.
So, if you like big brands, advertisers, and white supremacists, it appears the corporate internet has you covered.
One thing is true: people loved the open internet when it was a) not under corporate stewardship hearkening back to 1950s values, and b) you could find people doing all kinds of sex in its different corners. Erasing millions of sex blogs and repressing sexual speech like Goebbels is the sign of a sick ecosystem, the opposite of a future-facing business plan and ignorant of millions of people who disagree wholeheartedly.
Tumblr says they're erasing a million-plus blogs and decimating communities to create a "better, more positive" experience; Facebook, as usual, claims to be "encouraging expression and creating a safe environment."
I don't think any company that actively erases positive sexual expression is going to wake up to the fact that what they're doing is regressive at best and harmful at worst. When given the opportunity to revert these policies, like if FOSTA was dumped, it's clear none of them would. After all, FOSTA with all it's ignoring of women and conflating of sex work with rape, was a bipartisan bill – and its most pivotal supporter was Facebook.
But please don't fret. Stay sexy and sharp, because is anything is certain it's this: They will all become MySpace eventually.
© 12/07/2018 By Violet Blue, endgadget.
A Day In The Life.
Up at 10a on Friday, I made coffee with my slick, new Chemex® Ottomatic® 2.0, and it was more awesome coffee that it's been for the past 35yrs, doing it manually. I fired-up both the furnace and computer, checked the weather and news, and it looks like we're getting some snow (Woo-Hoo!) on Saturday The heavens declare the Glory of God; the skies proclaim the work of His hands – Psalms 19:1 and Sunday; 2-4+" will be gone in a few days, though, since next week it'll be in the mid-40s. I had some errands to run – getting my identical back-up HP Compaq 6000 Pro Microtower (Win-7 Pro 32x) Unit to Spartan Computers to get all MS patches/upgrades/etc since last Summer installed – since I didn't get them done yesterday.
By 4p, I had signed for 5 packages from FedEx for neighbors who were at work. They'd picked them up by 6p, so I could get the Jeep into the garage. Temps were dropping quickly into the low-20s, and it would get down into the teens overnight. Again, I checked the weather maps, and sure enough, a massive snowstorm (Winter Storm "Gia") was moving directly at us, from the southeast, and another merging from the northeast. BFD. Hey, it's Winter.
"Do I Have All The Answers? No; I Don't Even Know The Questions." – John D.M. Shelley II, 2001
I settled-in for the evening, paying some bills online, transferring funds between my two banks, did a MalwareBytes® Scan of my office computer and WD® External Drives, used CCleaner® to clean the registry and speed-up my HD, and backed-up my HP® Compaq 6000 Pro Microtower® (Win-7 Pro 64x) Unit's (identical to #2 Computer Unit) HDs. I watched 68 episodes of Ancient Aliens: Declassified; some good, some so-so. By 11:15p, I'd pulled the plug, and headed upstairs to sleep.
I slept-in until 9:30a on Saturday, thinking that it might be starting to snow outside. I wasn't going anywhere for the day, since my foot injury precludes very much walking, for now. After turning-up the heat to a cozy 75° – it was a bitter 21° outside – making coffee and checking the news and weather maps.
It looks like the snow won't get here until this evening, and continue into Sunday morning. A ***WINTER WEATHER ADVISORY*** was posted everywhere, for Winter Storm "Gia" (where do they get these crazy names)?, but it looked to me like most of it would be south of us. And we won't be getting much more than 2-3", anyway. The Midwest is really getting hammered, from anywhere 7-21". Sucks to be them, right now.
Winter Weather Advisory – Severe Weather Alert

From 03:00pm EST, Jan 12 2019 until 07:00pm EST, Jan 13 2019

...WINTER WEATHER ADVISORY NOW IN EFFECT UNTIL 7 PM EST SUNDAY...

★ WHAT...Snow expected. Total snow accumulations of 2 to 4 inches are expected. Locally around 5 inches possible near and to the south of the Pennsylvania Turnpike.

★ WHERE...Portions of central Pennsylvania.

★ WHEN...Until 7 PM EST Sunday.

★ ADDITIONAL DETAILS...Plan on slippery road conditions. Be prepared for reduced visibilities at times.

PRECAUTIONARY/PREPAREDNESS ACTIONS...

The Pennsylvania Department of Transportation and Pennsylvania Turnpike Commission remind motorists to adjust speeds based on driving conditions as winter weather impacts Pennsylvania roadways. Visit www.511pa.com for the latest travel, roadway and traffic conditions.
I'm finally getting around to taking pics of the "totally new condo rehab", transferring them to Paint Shop Pro v7.04®, and grading them for posting here in the Journal, soon. The problem has been that even a few hours of light thru the 4 skylights changes each room's flash/no flash requirements, so I'm trying to find the best lighting for each room, to show-off what I've done, with a General Contractor and 9 subcontractors, in 8 hellish weeks. I'm working on it.
"Mother Nature's In Charge. We're Just Along For The Ride." – John D.M. Shelley II, 1996, and here.
I made steamed asparagus & baby tomatoes, for later lunch w/ meatloaf, rice and a salad. I need to use-up a lot of the new soups – Panera® Autumn Butternut Squash Soup, Lobster Bisque. Soup, Cheddar Broccoli Soup, Autumn Vegetable Soup – that I've accumulated, as well as Boiled Pot Pie, Chicken Salad, Ham, German Potato Salad, Seafood Salad, strawberries, blueberries, strawberry-topped cheesecake, etc etc etc. If you're in the area, call and stop by for some food and drink with me.
Would Jesus wear a Rolex?
Still no snow by 6p, I put the Jeep in the garage for the night, just in case, though the weather maps showed us being deluged, there was nothing yet. I watched episodes from Ancient Aliens, 13 Seasons, and from Expedition Unknown, as the light snow finally arrived around 8:30p. I continued with "Expedition Unknown" until 11pm, then bagged it for the night.
Hells bells, if we cut all the wasteful US Gov't programs, we could build 30-40 border walls, not just 2 border walls. IBD's numbers are total bullshit.
Up Sunday at 7:30a, it was a beautiful morning with 2-3" of snow sticking to everything. I was disappointed it wasn't still snowing, and that we didn't get more, but the storm had already passed by and moved into the Atlantic, I fired-up the furnace and computer – it was a bitter 18° outside – and checked the weather and news sites. I made coffee, grabbed a shower, made lunch and I limped (left foot injury) over to the CHCA mailbox and got the past 3-4 days' mail, recharged (2-3hrs each!) the 3 4ft x 9ft electric blinds in my office-sunroom, did some easy condo chores, since I've only got one fully-functioning foot, and waited for the forecasted next round of snow, which never came. BFD.
So many people have come and gone, they're faces fade as the year go by. Yet I still recall them all, as I wander on, as clear as the summer sun in the summer sky.
I opened a new 12oz bag of Turkish grind (talc powder) AWESOME Hawaiian Kona Coffee, for the morning, to refill the vintage 14oz Starbuck's Coffee Cannister that Becky gave me back in the 80s, watched several hours of "American Pickers" old episodes, took my evening Rx pills, had a ½ glass of "Butter" Chardonnay, and went to bed around 11:30p.
Up at 8a on Monday, it was a bone-chilling 14°, so I turned-up the furnace to 76° from 68°, fired-up the computer, started the new Hawaiian Kona Coffee brewing, and checked the weather and news. I also have a wonderful Dyson Pure Hot+Cool™ unit in my office sunroom, between the 2 floor air vents, which bumps-up the office to a toasty 80°, real fast. With my Turkish Robe on, sipping coffee, with the computer. it's where I like to be in the mornings. With amusement, I read the Winter Storm "Gia" wrap-up, but felt sorry for the fatalities and injuries from that Winter Storm.
I'm working on getting together a list of stuff I need for a delicious Yankee Pot Roast, which I haven't make in my 8qt Crockpot®, in years. In fact, I haven't made anything in that pot for many years; 'tis a pity because it works great. I'd just lost interest in 2017 when I got sick w/ Severe-Acute Pancreatitis and heart disease. On the slow mend, I'm slowly getting back into cooking and cheffing. Ha, another Winter Storm coming this way, later this week. Natch. I had two errands to get done; the post office and shirt cleaners, and then I was back by 1p. I did a small reorganization of the garage, swept it out, and enjoyed smokes every 30mins, in between computer work.
Most Amazing Buttery Chardonnay.
I had a Chicken Salad Sandwich on Wheat Toast, Steamed Asparagus, and some Black Raspberry Ice Cream for dessert. With 126 emails coming down the pipe, and most being shuttled to the Junk Folder, I had many responses to get out, of which I'd gotten only half done, plus scan the Junk Folder and re-route a couple back to the Inbox Folder. By 10p, I'd run into a Peter Cetera Live Salt Lake City (THE DVD) performance, I'd taken my evening Rx pills, had a ¼-glass of 'Butter' Chardonnary, and was ready for a good night's sleep. Tomorrow's another day.
Sleeping-in until 9:30a on Tuesday, I upped the heat, made coffee, listened to the last half of the "Chris Plante Show", took my morning Rx pills, and re-read the eye dr's instructions for the 2 types of eye drops. Starting today, in addition to the 19-20 bottle of Rx and OTC pills, I have to administer Rx Prednisone Acetate 1% in both eyes, once a day, and OTC Artificial Tears in both eyes, four times a day. I checked the weather and news, and it looks like we have more snow coming on Thursday and Friday. I had a UPS package – a case of "Butter Chardonnay" – to p/u at the Fine Wines & Good Spirits store in East York, to Rite Aid for an Rx refill, and a couple of other stops to make. I called Becky to find out how she was doing. And Spartan Computer called to say that my #2 back-up unit is ready to p/u.
Update: my Pancreas is on the mend, with one stent still in there to drain the pseudo-cyst, and one more ERCP Endoscopy Procedure coming on March 7th; I won't have to have my Gall Bladder out, after all; my left foot's cracked large toe is also slowly healing, and I'm still sporadically using my cane; my Cataract Surgery procedure is scheduled for February 14th and March 14th. I'm a f•cking mess for only 69, but slowly healing and have a ways to go, yet. Working on it... Feeling Stronger Everyday.
I believe in simple things, like the miracle this day brings.
I watched 5-6hrs of the new season's Curse of Oak Island episodes, which I'd missed, including the 2hr premiere, and then 2 new episodes of the fact-based Project Blue Book, two of History Channel's well-produced series, until 1:30a, pulled the plug, and called it a day.
I slept-in until 9:30a on Wednesday, fired-up the furnace and made coffee, and checked the new and weather, to see what the new Winter Storm "Harper" is portending for tomorrow and Friday, and then the doorbell rang. Still in my bathrobe at 11, I opened the door and it was Lee, a friend and former employee, with an armload of fresh, soft pretzels and surprised to see me not ready to go to breakfast/lunch, since he'd been up since 5a. I had a 3-4" file of receipts for 2018 Taxes, and had to get started on culling-out extraneous crap, so I started around 11a, and broke for lunch around 2p, having a large bowl of Panera® Autumn Butternut Squash Soup, Ham, German Potato Salad, and Seafood Salad. The back to work until 6p, and I watched the evening news, check the Winter Storm "Hsrper" update, listened to some Peter Cetera Full Concerts, and called it a day at 12-midnight.
I again slept-in until 9:45a on Thursday, turned-up the heat, made coffee, had a smoke and checked the weather and news. 1-2" on snow tonite; 2-5" arriving Saturday and Sunday. I had a double bowl of Oatmeal w/ fresh Red Raspberries, for a late breakfast, and while listening to Rush, Old Bay boiled Wild Caught Shrimp (16-20ct) w/ Fresh Soft Pretzel, from yesterday, for a late lunch. I also had a massive pile of recyclables (recycle tub and 8 boxes), and 1 garbage bag to get to the curb, for tomorrow's p/u.
Another ***Winter Storm Watch*** is in effect from Saturday, 1:00 PM EST until Sunday, 4:00 PM EST. Source: U.S. National Weather Service, was posted everywhere, even though it's snowing lightly outside, now at 6p. BFD.
I spent much of the day going thru paperwork for 2018 Taxes, trying to separate York Hospital, ambulance services, imaging services, Apple Hill Medical Center, various dr's, and PSU-Hershey Hospital. I got the folder size down to 2¼" from over 3", so I'm making progress. I still have to go to Rite Aid, and get a year's printout of my Rx purchases. Sure, I have a 1½" stack of receipts, but they can do a 12mo printout much quicker than I would spend with all those hundreds of receipts and a calculator. By 7p, I'd quit on the taxes – that's going to take several weeks to get organized and transferred on his a special form, and ready for the form my CPA sent, and for the meeting with him – and just watched some CATV, which had "American Pickers" on until I planned to crash for the nite.
After a few hours of History Channel's new season "American Pickers", I took my evening Rx pills, closed down at 10:45p, and called it "Yankee Doodle". By now, we had 1"+ on the ground. More to come, but who care? My 2017 Jeep Grand Cherokee just laughs at 12-14" of snow.
DemokkkRATs' Wet Dreams
Rather than deal with Illegal immigrant wave number 2, the Democrats on the Hill engage in wet dreams and socialism.
A 70% tax rate?? This is the proposal that will bring in American votes - Yeah Right.

Government run healthcare "Medicare for all". Yeah Obamacare skyrocketed premiums. So instead lets Tax them to a literal death with European style healthcare.

Abolish the Electoral College so that New York, California, and Illinois rules - the little states be D*mned.

100% renewable Energy. Lets just ban gasoline and diesel vehicles like Trucks and Cars, and depend on wind and solar energy for our needs even though they are not dependable nor sufficient.

Ban Guns. Who cares if illegal Aliens come across the border with them. Our Ranchers deserve to die and don't need no stinking 2nd Amendment. For that matter so do US Citizens, they don't need to protect themselves from MS-13, we Democrats will get around to protecting them eventually.
Democrats please engage in some more wet dreams. We are excessively entertained during this Shutdown.
Where's The Chaos?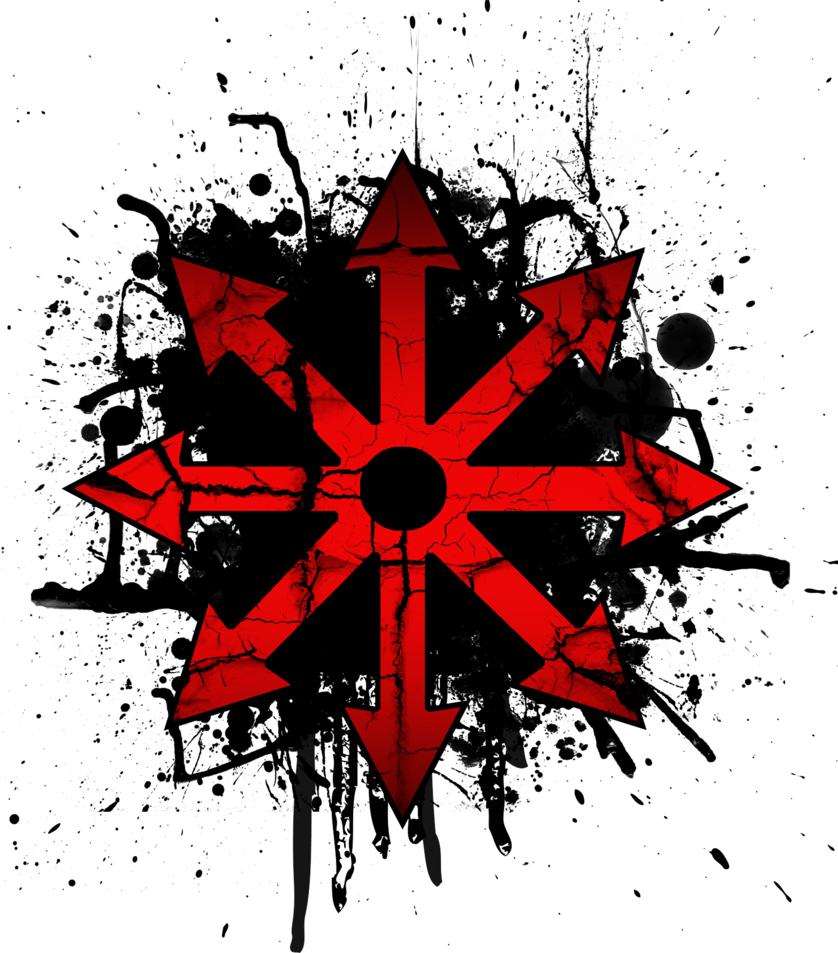 The government shut down Dec. 21 over Sen. Chuck Schumer and Congresswoman Nancy Pelosi petulantly not wanting Trump to have any border wall funding. The federal government spends $4.4 trillion a year; the $5 billion Trump wanted is one-tenth of 1 percent of that. About the same percent that Elizabeth "Pocahontas" Warren is Native American.
If you are like me, you are more worried about government starting back up than it being shut down.
Who will open our open-air national parks? Who will answer the phones when we call? Who will give us the runaround at the IRS? Who will put us into intractable wars? Who will use the Justice Department to go after political opponents? Who will put us $22 trillion in debt?
Most of NASA is shut down, including the division that we pay to monitor to see if aliens in outer space try to contact us. I trust they put their "Out of Office" message on their email before they went home, in case aliens contact us.
Shouldn't there be chaos? Why are you not looting Target for a flat-screen TV? Who will let me know when the panda cam is back on at the Washington Zoo?
Two things become clear during a government shutdown: how little we need most of government, and how petulant public servants can be when they do not get their funding. Under Obama, there was much petty government intimidation. Remember how he hired extra people to make sure our open-air national parks were kept shut so citizens could not just walk through them?
Heavy-handed goons run a swollen government monster that intimidates its funders, the taxpayers. It is structurally incapable of spending just a little less than it did the year before and seeks revenge when asked to live within its means. This shutdown teaches us that it is no big deal getting 25 percent of the government out of our lives. Americans will adapt. Let's shut down most of the government and just hire back any part that we miss.
With historically high employment, I suggest we let about one-third of government employees find real jobs in the real world. You know, jobs that require accountability and productivity. Trump should keep government closed. If you can find it in the Yellow Pages or online, government does not need to be doing it.
Washington and the Deep State hate Trump no matter what he does, even when he does Obama-like things. He has done prison reform, run a huge deficit, is pulling troops out of Syria and Afghanistan, etc. If Trump doesn't stop acting like Obama, he might ask to see his own birth certificate.
Since the Democrats won the House, the stock market has cratered. The Dems want to investigate, not legislate. House Speaker Paul Ryan has ceded power and decided to let someone else not get anything done.
Schumer, Pelosi and fellow libs run our overreaching, ineffective and expensive government. Should we be happy when government is back? It feels to me like my niece got back together with an abusive husband when that happens.
Trump made an unannounced trip to Iraq over Christmas. With Mueller on his tail and Democrats spending inordinate time wanting to use the blunt force of the federal judiciary to investigate him further, Trump stands as the only president to go to a war-torn area for peace and quiet.
Government shutdowns have become a well-worn path of a dysfunctional Washington. It is like Schumer and Pelosi are walking the marble halls of the Capitol and 20 feet ahead of them they see a banana peel. They both say, "Here we go again."
The government shutdown over border wall funding is petulant politics at its best. Government means more to Democrats like Schumer and Pelosi because it is their lives. There is no easy off ramp for either side on this standoff. Now it is a waiting game to see who blinks first. And Nancy Pelosi has had so much work done on her face that she can't blink anymore. So expect her to not rest until she fully embarrasses Trump (a particularly hard man to embarrass) or she captures all 101 Dalmatians.
When the federal government was not working, Trump probably called Tech Support in India to get advice. He told the guy government isn't working, and the Tech Support guy said, "Just try turning it off for a while, then back on and see if that does the trick."
The Fake News Media Doesn't Even Put Up A Pretense Anymore.
All fake news, all the time. If you still do not believe that our national media establishment is 100% in the pocket of the Democrat Party and coordinates messaging with that political party on a daily basis, consider the following story.
We are now in Day 9 of a partial "government shutdown" that exists over the issue of illegal immigration. Early this week, in the midst of this "government shutdown," a California law enforcement officer was murdered by an illegal alien who he was attempting to arrest for what would have been the illegal's THIRD DUI crime. Yes, that's right: thanks to California's sanctuary laws, this illegal had already been arrested for and convicted of two DUIs, has known gang affiliation, and despite all of that had been allowed to just get out of jail and roam free on the state's highways to put more lives in danger.
Behold a pale horse, and he who sat on it had the name Death; and Hell was following with him. Authority was given to them over a fourth of the earth, to kill with sword and with famine and with plague and by the wild beasts of the earth.
Anyway, that murder took place four days ago now, and in all that time, not one Democrat officeholder has been asked by one intrepid "journalist" to comment on the situation. Think about that: California has 53 members of the house and 2 U.S. senators, and not one of them has had to field a single question about how they can continue to support open borders and sanctuary laws when their state's police officers and citizens are being murdered by illegal aliens.
The reason why is obvious: The media and the Democrats are coordinating on a narrative, and that narrative dictates that only Republicans must field difficult questions about illegal immigration. Any "journalist" who violates the narrative runs the risk of being dis-invited from all the best dinner parties. This is not complicated, folks.
Speaking of fake news... – two other fake news stories dominated the fake media this week, and boy, were they doozies.
First, you had the "bone spurs" story. This story, which we've heard many, many times before, made a comeback this week, with "new" information. That "new" information came in the form of the two daughters of the doctor who treated Donald Trump for bone spurs in 1968 claiming that her father – who is conveniently dead – told them that he faked the diagnosis on orders from Trump's father Fred Trump, so that Donald Trump could avoid the military draft in effect at the time.
1968 is half a century ago, for those who are chronologically challenged.
So, first of all, who cares? Other than a bunch of pedantic Millenial soy boys and valley girls staffing the fake reporter desks at CNN and MSNBC, that is.
Second of all, why should we believe these two women? In all seriousness – there is literally no reason at all to believe they are anything other than liberal attention-seekers. They bring with them zero supporting evidence – no documentation, no statements from their father or any other doctor. No media outlet would have dreamed of going forward with this story were it leveled at a Democrat president, yet every media outlet in America has parroted the claim this week.
Third of all, who cares? Yes, that deserves repeating.
The next big fake story of the week came from the pathetic McClatchy News Service, which updated its claim from earlier this year that ex-Trump lawyer Michael Cohen had visited Prague during the 2016 campaign to hold secret meetings with Russian agents. This story has been debunked more times than the one about the moon landings being faked, but that didn't stop McClatchy running with an update claiming that...
"A mobile phone traced to President Donald Trump's former lawyer and "fixer" Michael Cohen briefly sent signals ricocheting off cell towers in the Prague area in late summer 2016, at the height of the presidential campaign, leaving an electronic record to support claims that Cohen met secretly there with Russian officials, four people with knowledge of the matter say."
Those "four people with knowledge of the matter"? They are not merely anonymous sources – they are anonymous sources being quoted by other anonymous sources, as Brit Hume so ably pointed out:
Brit Hume? @brithume It turns out that the new McClatchy story on Michael Cohen in Prague is not based on intel their sources saw but what their sources' sources said they saw. The story remains exclusive. (https://dailycaller.com/2018/12/28/michael-cohen-prague-mcclatchy/)
5,914 11:42 AM – Dec 28, 2018 Twitter Ads info and privacy
Michael Cohen Report Is Based On Third-Hand Information, Reporter Reveals McClatchy reporters did not see Cohen intelligence for themselves.
(dailycaller.com) 3,741 people are talking about this Twitter Ads info and privacy The reason why McClatchy's story remains "exclusive" is that it is so obviously faked that none of the other fake media outlets want to touch it.
This is the sort of nonsense your OUR President has to put up with on a daily basis. It is intentional, it is relentless and it is unending.
The lowlife filth at AP clearly demonstrated their fake bian and hatred for Conservatives in the obit for Bre Payton, a conservative writer at The Federalist and frequent guest on television news outlets including Fox News Channel. AP is filth.
Best Explanation Of A Politician.
While stitching the hand of a 75 year old farmer, whose hand was caught in the squeeze gate while working cattle, the doctor struck up a conversation with the old man.
Eventually, the topic got around to politicians and their role as our leaders.
The old farmer said, "Well, as I see it, most politicians are 'Post Turtles'."
Not being familiar with the term, the doctor asked him what a 'post turtle was.
The old farmer [rancher] said, "When you're driving down a country road and you come across a fence post with a turtle balanced on top, that's a post turtle."
The old farmer saw the the puzzled look on the doctor's face so he continued to explain. "You know he didn't get up there by himself, he doesn't belong up there, he doesn't even know what to do while he's up there, he's elevated beyond his ability to function, and you just wonder what kind of dumb arse put him up there to begin with."