gun control nazis
friday, july 13
th

, 2012

a scant 4 weeks ago, I remarked about the New York City Food Nazis and how they've insidiously taken-over the traditionally liberal-demokkkRAT New York City denizen-drones, and have progressively turned it into an socialist-run, "utopian" hellhole, of epic proportions. At their current rate of usurpation of personal responsibility and liberty, they're on-course to catch and surpass The Left Coast Land of Fruits & Nuts, Kalifornicate.

The mentally-ill liberal-demokkkRAT Food Nazi scumbags are basically the same Gun Control Nazi dirtbags, like the Brady Campaign and the Reichsführer NYC Food Nazi, Mayor-For-Life Mikey Bloom-Turd (NAZI-NY) Gun control is really two shots to the head, and three shots to "centermass". – who can't even control illegal guns in that hellhole city of NYC – are now insisting that you and I have no right, under The US Constitution's 1791 2nd Amendment Right To Keep and Bear Arms (RKBA). Hey, Food Nazi, Mayor-For-Life Mikey Bloom-Turd (NAZI-NY): you've got 16 murders in 5 days, liberal-demokkkRAT asswipe! But that's "nothing", when compared to the 275 people slaughtered in liberal-demokkkRAT-controlled Chicago since January 1st! In spite of all the empirical evidence to the contrary,
which statistically proves that
when Law-abiding Citizens are armed, crime goes down
, moronic/idiot liberals
continue to argue
that if every White/Black/Hispanic/Asian, Christian, Law-abiding, Conservative US/American Citizen were disarmed, we'd all be safer. That tired assertion is outright and blatant liberal lunacy, as
criminals purchase their guns
through many different illegal sources, and would continue to
commit crimes in even greater numbers
against an unarmed and helpless populace.
Remember, facts are stubborn things, libs.
Additionally, governments – Turkey, Spain, Germany, China, Japan, Italy, Cuba, Laos etc – around the world have, and continue to commit widespread genocide against their citizens and neighboring countries' citizens, murdering over 170,000,000 unarmed, innocent people – the number of combined people in France, Spain and Germany – in the last century alone. One hundred seventy million. Take 15-20secs to get your mind around that astounding number; I'll wait.
Just as the Food Nazis in many liberal-dominated-and-ruined states – New York, Illinois, Maryland, Pennsylvania, New Jersey, Massachusetts, Connecticut and California et al – the Gun Control Nazis in those liberal-demokkkRAT hellholes are furiously-working to implement their perverted, incremental gun control agenda, such as this upcoming Senate Bill 249 in California. In a nutshell, this "peanut in a turd" law is
simply this foul crappola:
CA Senate Bill 249
was amended from an agriculture bill to a serious anti-gun bill to eliminate the ownership and possession of most semi-automatic firearms by law-abiding Californians. SB 249, introduced by commie rat-bastard state Senator Leland Yee (lib-demokkkRAT-8), would restrict any person from importing, making, selling, loaning, transferring or possessing magazine release components in semi-auto firearms (bullet button, etc). Senate Bill 249, if enacted, would ban the ownership and
There is no gray area. Things are, or they are not. Life is indeed binary – zeroes and ones, right and wrong, true or false, black and white. That gray area is why our society is crumbling around us – too many people simply can't see beyond the gray.
possession of AR-15s and other magazine-fed, semi-automatic firearms that currently use "bullet buttons" or other tools to restrict the removal of the magazine. This anti-gun bill would also authorize civil and criminal penalties for possessing a "conversion kit". Also, SB 249 would make the possession of a "conversion kit" a public nuisance, authorize civil and criminal penalties and require surrendering the conversion kit. According to this bill, a conversion kit is any combination of parts that, when affixed to a firearm with a fixed magazine, are designed and intended to convert that firearm into an "assault weapon", as defined in the bill. Here's
that POS bill
, in it legal entirety.
Not surprisingly, the corrupt, do-nothing, worthless faggot-loving, criminal UN (Useless Nations), partially-run and heavily-funded by that convicted criminal, child-molester, commie, drug-addict, Jew-hater, lowlife scumbag George Soros, and his left-wing wacko Media Matters faggot cabal, including the Hitlery Rodham-Ratshit Clintoon, is pushing the UN Arms Trade Treaty (UN-ATT)
for total gun and ammo control, worldwide. While the shit-for-brains UN and the mindless international community go back and forth about
who will control guns and specifically how they will be controlled
, the corrupt and criminal 0bummer&Co regime is pushing for ratification of the treaty once it is finalized. As a sovereign nation who has empowered its citizens to defend themselves by right of the 2nd Amendment of our US Constitution, we Americans are dangerous to the UN's agenda of total global control. Disarming all Americans would be a huge step toward One World Government for the UN. And they are trying their damndest to make that dream a reality. If we do not recognize the 800-lb elephant in the room, and
kill it permanently
, we may soon wake up to find the 2nd Amendment has been totally-eradicated by an illegal, corrupt, criminal, international UN mandate. The UN-ATT is
coming-up for a vote in the US Senate
, any week now.
Hey, America: wake-the-hell up! Thank God for Guns!
A Day In The Life
Once again, on Friday I managed to sleep-in until 7:30am despite Murphy's protestations to the contrary. After watering/feeding him and the stray mother cat nursing her kittens in my Condo's front bushes, I had Fresh-Squeezed OJ w/ lots of pulp, Honey Smacks with Black Raspberries and French-Roast, Turkish-Grind Coffee (from whole, freshly-ground beans) with my Chemex® Drip System. It was already 79°F and quickly climbing by 8:30, so I left to get some errands and food shopping done before the forecast 95-97°F arrived by early-afternoon. After getting home
and unpacking, I closed-up the Condo and stayed inside for the day. Temps hit 94°F by 1pm, and after feeding/watering Murphy and the stray mother cat, I made a
Bacon & Onion Cheeseburger
and
Potato Chips
, for lunch. After paperwork and monthly budgeting, I listened to some Talk Radio shows, made a light, quick dinner of
Poached Eggs & Fettucine
, and called it a day at 9:30pm.
I got up at 8am on Saturday, fed/watered Murphy and the mother cat, made Fried Ham, Eggs Over Easy, Hash Browns & Toast for breakfast, and coffee. It was already 84°F by 9am. I called Dad to go over some things, and decided I was staying inside for the rest of the day. There were several Chris Plante Morning Show Replays, as well as several Mark Levin Evening Show Replays to catch-up on and relax. I had a large bowl of 3-Alarm Chili and a pile of Onion Rings for lunch. There were 4 new, 5-link packages of Knockwürst which I wanted to grill, but it was already 96°F by 1pm, and climbing fast. Too hot to grill outside the south-facing garage; maybe tomorrow or Monday. I saw that my Condo's front garden was severely wilted, despite the heavy rains we'd had just a few nights before. With Murphy's afternoon feeding/watering, I also took care of the stray mother cat's food/water needs. By 4:30pm, it was 104°F, and some major t-storms were bearing-down on the York area from the northwest. My next door neighbor Jayme and I carefully moved the stray mother cat's 2-week old kittens from the bushes into a large box, with another box lid full of Fresh Step Cat Litter inside, a nice comfy towel and a cut-out side for the mother cat to easily-access the babies, and over to neighbor Karl's open garage for weather/other critter protection. We just finished as the storms hit. By 9:30pm, temps had dropped to 86°F, and I shut-it-all-down for the day.
Up at 3am on Sunday, I fed/watered Murphy and the mother cat, and went back to bed until 6. After a nice Breakfast and coffee, changing
Murphy's
2 cat litter boxes
and finalizing my food shopping list, I got my week's mail from the Condo Community Mailbox and left for Weis Market at 7am. I love it when the roads are empty; reminds me of a SHTF scenario. After getting back and unpacking, I did some Condo chores, prepped the Jeep for its 2-day AC/heater-core/cabin-filter service at
S&D Automotive
on Monday and Tuesday. Off to Dad's for a visit and help him with some computer issues. Back home by 11:30am, with bills to pay, a garage to sweep-out and straighten-up, garbage bags to get ready for curbside pick-up and, for a break, I made some
Chicken Salad Sandwich on a Croissant
and
Redskin Potato Salad w/ Bacon
, for lunch. I spent the rest of the day inside as temps hit 96°F. Crap, I need to lose 15-20lbs, so back on to my "diet" for a week or two, and out goes the rest of the Rye Bread for the birds. After feeding/watering Murphy and the
stray mother cat
2x, I called it quits at 10pm. again.
Up at 5am, I fed/watered Murphy and the mother cat, made Honey Smacks with the rest of the fresh Red Raspberries and coffee, scanned the weather and news sites (yes, my computer works just fine), and left for S&D Automotive to drop-off my Jeep. Stacey and Dave were kind enough to loan me one of their spare vehicles for the next 1-2 days: a gray 2011 Chevy Silverado Club-Cab Pick-Up, and it's an unbelievably nice ride, as compared to the 3 Ford F450 10-ton Dumptrucks I had at my GC&N Business for the past 21yrs. Wowzer; but no ashtray or lighter. Heh. On the ride back home, I saw that gas prices at-the-pump had risen another 4¢/gal just since yesterday: Unleaded Regular (87 oct) is now up to $3.29/gal, Unleaded Premium (89oct) is up to $3.39/gal, Premium (93 oct) is up to $3.59/gal, and Diesel Fuel/Kerosene has jumped to $3.69/gal. I filled-up the Silverado with $14.20 of Unleaded Premium, as a courtesy to Stacey and Dave.
I did 3 loads of weekly laundry, changed the Condo Master BR's linens, grabbed my usual morning shower and started work on the Condo's August-September Budget. After a Grilled Roast Beef Sandwich w/ Cheese & Chips for lunch, I realized that there
were several things I'd missed getting on my Sunday morning foray to Weis Market, so I made-up a quick list for tomorrow's trip to the
GC&N Complex
and down to Saubel's Market, in Stewartstown. By 9pm, I'd had enough Budget Spreadsheets and Talk Radio, shut it all down and headed upstairs. Murphy was waiting.
On Tuesday, I slept-in until 6:30am, to Murphy's dismay, but after feeding/watering him and making myself Eggs & Grits and coffee for breakfast, he settled down into a Sunroom Chair for his day's snooze. I scanned the weather and news sites, and with a pleasant day on-tap, planned to pick up my Jeep at 9:30 at S&D, (regretfully) return the pick-up, and drive south to get some errands done, check on the GC&N Complex, and do some driving with my new AC/heater systems. Zoom! Back at 12:45pm, I unloaded/unpacked, made a Reuben Sandwich & Fries, and began "sizing-up" my final Condo clean-up/out project, now that the garage, cupboards, closets, drawers etc are done: the dreaded basement. Yikes. That's going to take a full 1-2 months and run 30+ 50gal bags, at least.
I went out for a walk to check on the contractor's progress of the Condo Assn's skylight and roof replacement project – my unit's due during the week of July 30th – and ran into some "2nd Amendment" friends walking their dogs. They're into "Cowboy Shooting Competition", which looks like a lot of fun. After getting back and starting my super-fast HP 6000 Pro (Win-7 Pro) Computer, 9 Win-7 Updates began downloading and configuring; that took 15-20mins and, I swear, it was 3x faster afterward! Wowzer. I spent a while putting some of the stuff back into my Jeep which I'd removed so that S&D Automotive could remove the entire dash and console, to install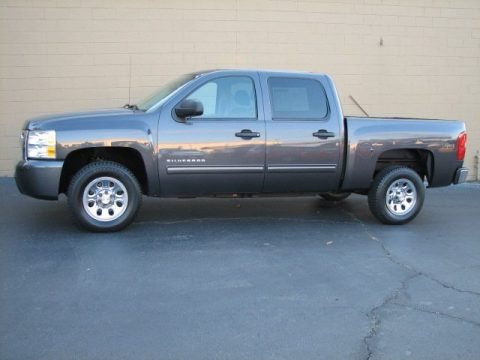 the new AC system, heater core and cabin filter; a lot was junk and was discarded. Then, I cleaned it up inside and it almost looked like it did when I got it new in Sept 2002. The
Mark Levin Show
was on from 6-9pm, while I cleaned/oiled/polished/fondled (heh) a couple of firearms, and called it a day at 9:45pm.
With a nice week of weather ahead, I looked forward to getting-up at 5am, feeding/watering Murphy and the mother cat, and made Fresh-Squeezed OJ w/ lots of pulp, Kellogg's Crispix with Truvia® Sweetner and fresh Blueberries, and coffee, for breakfast. 68°F at 7:30am, and I opened-up the Condo and turned-on the overhead paddle fans, to air-it-out. Bank and credit card statements had arrived and it was time to reconcile them with my online accounts and checkbooks. I hate *this time of the month*. Ooops, did I just say that? After 3hrs, my eyes crossed and glazed-over, I fed/watered Murphy and needed a walk and some fresh air. Back by 11:30am, I drove to Weis Market for a couple of things, made 2 BLTs w/ Fried Egg & Fries for lunch, and went back to finishing-up the paperwork for last month's statements. After a couple of ears of Roasted Local Sweet Corn for dinner, a trip to the Condo Ass'n Community Mailbox and some streaming talk radio, I went to bed at 9pm.
I had a great night's sleep – 8 hours straight through without interruption – and woke-up to Murphy licking my face at 5am, so I watered/fed him and the mother cat, scanned the weather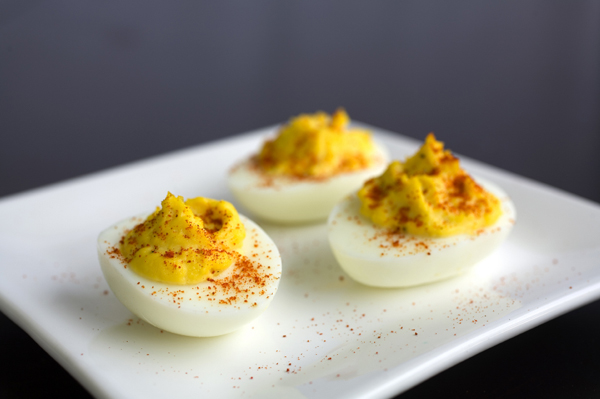 and news sites, made
Fresh-Squeezed OJ
w/ lots of pulp,
Shredded Wheat
and
Red Raspberries
, and
French-Roast, Turkish-Grind Coffee
for breakfast. I had an 8am appointment at S&D Automotive to get the Jeep's major 150k maintenance service interval done, and would have Stacey and Dave's
2011 Chevy Silverado Club-Cab Pick-Up
as a "loaner", for much of the day. I drove over to Dad's for a couple of hours, and then headed home around 11:30am. I made a
Chicken Salad Sandwich on Croissant w/ Chips
, some
Linguini Basil Salad
and
Deviled Eggs
, for lunch. Murphy and the stray mother cat were fed/watered several more times. Although the temperature hit 84°F, the humidity was very tolerable.
S&D Automotive called at 4:30pm, and I drove back to get the Jeep. "Rush hour" in York, PA. LOL. I made a Garden Bean Salad for dinner, while listening to the Mark Levin Evening Show until 9pm. Tomorrow starts another week here in the Journal, and it's been a hell of a long time since I've been up to The Cabin. Maybe next week?
Things Which Make Your Head Explode
Another Y2K? In the end, this past Monday morning, when tens of millions of gullible idiots' infected computers were supposed to stop working, nothing happened. Yawn.
Hey, Ringo Starr: just die and get off the world's stage already, you untalented, moronic, lowlife, never-was, can't-keep-a-beat asswipe! Pete Best could out-drum your sorry ass, anyday. You were always the worst of the worst, punk.
Gee whiz, another Pennsylvania, under a corrupt liberal-demokkkRAT admin's thumb for the past 40-50yrs, broke and looking for answers. Tough shit, Scranton: tighten the belts of the fat, lazy and overpaid public sector union goons, thugs and assholes! And no sympathy either for the citizens, who keep voting corrupt, idiot lib-dems into office and perpetuate this problem! FU Scranton!
Some People Just Need Killing
It's not my intentions to be the judge here — that's God's "job" — but rather to "hasten the meeting" so that He can send the following subhuman filth to the "Fires of Hell", "River or Lake of Sulphur", or whatever He deems appropriate. I'd gladly/happily volunteer, at no cost to any of my Hard-Working, Fellow US Taxpayers, to gladly/gleefully/happily headshoot these murderous, lowlife dirtbags of all stripes — their skin-color doesn't matter one whit to me, at all — and rid American Society's innocents — especially our too-vulnerable, "Whosoever shall shed man's blood, his blood shall be shed: for man was made to the image of God."
– Genesis 9:6 precious children and the frail, defenseless elderly — of the subhuman criminals who prey upon them, once-and-for-ever. And yes, I'd rather see one innocent man convicted and executed, than 10 murderers, robbers, child rapists-murderers freed, to rob, rape and murder again. Hey, call me an "Old Fashioned Conservative"! Too harsh? Nah. Just & RIGHT on that issue!
Society's innocents — our precious, defenseless children and the frail, defenseless elderly — must be protected from predators, murderers, rapists, robbers and other subhuman filth, at all times and at any cost, IMO.
The 6th Commandment actually says: "Thou Shalt Not Murder". It does NOT say, "Thou Shalt Not Kill." I personally don't consider any summary-execution — except by subhuman, murderous muslim/islamic pigshit — as murder, in any way, shape or form. It's "Due-Justice-For-Crimes-On-This-Earth", IMO.
"100 years from now, I want the filthy, stinking subhuman islamic/muslim filth's childrens' childrens' childrens' children to cower and cringe in fear whenever they hear the sounds of jet engines overhead because their legends tell of fire from the sky. I want them to hide in wet, dark caves and hellish-holes in the earth, Yes, I agree with the premise of this article, that "the death penalty is a Noahic Covenant with God, in a post-flood world", and America should apply it every-damned-day, to those deserving death for their crimes against society and its innocents. shivering with terror whenever they hear the roar of diesel engines because the tales of their ancestors talk about metal monsters crawling over the earth, spitting-out death and destruction. I want their mothers to be able to admonish them with "If you don't behave, the Pale Destroyers will come for you", and that will be enough to reduce them to quivering obedience. I want the annihilation to be so complete that their mythology will tell them of the day of judgment when the stern gods from across the sea – the powerful Americans – destroyed their forefathers' wickedness."
Another "bath salts Zombie": KILL the subhuman piece-of-shit-face-eater, Matthew Hammond! Kill them all!
And another homo-faggot pervert pedophile molester, "Dr" Robert Kevess, 52 of Oakland CA, NEEDS KILLING! He's molested 6 male patients and caused the death of 1. During a court appearance in April last year, the 52-year-old Kevess deviant/degenerate/pervert, pleaded not guilty to 19 felony charges relating to the sexual exploitation of young male patients since 2006. Head shoot the subhuman filth!
Here are 4 more subhuman pieces-of-shit – Corry Simmons, 32; Donald Robinson Jr, 31; Alvin L. Goffin, 32; Edward E. Robinson, 31 – who sorely-need killing for *felony mob action* on innocent bystanders. KILL THEM and let the maggots feast!
So, they caught the murderer of an elderly couple, from a 1985 crime, with DNA, and the legal dept idiots are going to spend more years and millions of our hard-earned tax dollars, to "extradite and process" that subhuman filth, Rick Riffe, 53, of King Salmon, AK? F•ck that shit! KILL HIM and ship the body to a landfill. Maggots got to eat, too!
Both Billy-Bob "Faggot" Ayers and Bernadine "Slutbag" Dohrn still need killing for murdering a SF Cop in the 1970; the so-called statute of limitations on murder never expires. 2 bullets is all it'd take to give that dead cop and his family, some closure. Ayres and Dohrn are murderous subhuman filth. KILL THEM.
Subhuman, lowlife dirtbag piece-of-child-raping-shit, Anton Carter, 32, of York, needs killing for raping three girls who were all seven and eight years old. KILL HIM!
Lowlife, dirtbag, murderous piece-of-subhuman-shit, Trayon Omar Washington, 17, of Mobile AL, needs killing, for this senseless murder of Wendy Fisher. KILL HIM!