when companies go woke
friday, july 23
rd

, 2021
We live in an age of both public and private tyranny. Self-determined parameters no longer define our lives. We used to feel secure, with family, friends, work, and shared histories and beliefs. Now artificial constraints are imposed from all sides, with fancy names endorsing "diversity and inclusion" and decrying "unconscious bias." We all know that these phrases are false and vacuous. Diversity blatantly excludes conservatives, and bias against them is the norm.
These constructs serve to divide us into those who see what's happening with alacrity; the seemingly willfully blind, who just don't seem to care about their hypocrisy; and those who want to make their name and fortune by fixing your erroneous thoughts. The beatings will continue, until morale improves.
The Biden administration wants to spy on us, even reading our texts. Bidenistas want friends and relatives to tattle on us, too.
With COVID as the excuse, we must struggle against the absurd strictures to our movement and livelihood. We are told we are disloyal Americans if we don't want to be vaccinated with an unproven substance (and one that's killed more people recently than the virus itself), and we're kept from hearing any of the truth about either virus or vaccines, "for our own good." At work or school, we're no longer free to express ourselves; instead, we are subjected to woke ideology and demands for groupthink at every turn. We wonder, indeed, at our receding memory of a free society, one we lived in until recently. How did we lose it?
As a concrete example, corporate entities have publicly bowed to wokeness. If you scroll down to the end of this CEO pledge to "diversity," you'll notice that 1,670 large, public companies endorse what it says. They embrace and pay lip service to CRT, despite it demeaning a broad swath of our society, including, most likely, themselves.
Investors in these companies' stocks should be aware of this. People who buy their products need to know about it. Their self-destructive promises don't fulfill fiduciary duties to their stockholders or serve their customers, who certainly have the right to expect companies to pay attention to business, and not become social justice "warriors."
As Andrea Widburg wrote me, "My current stance is that anyone who is white and waffles on about diversity and systemic racism must give his job to a minority or other 'diverse' person. Otherwise, I'm plugging my ears and singing 'la, la, la.' Unless they stop preaching and start practicing, what they say is meaningless virtue-signaling."
This is all well and good, except when your plane is being flown by a person hired to combat the employer's "biases" rather than his ability to do his job properly.
The CEO document's intent is clear: to bow to the woke, no matter the absurdity. Spend a little time copying phrases into a Google search, as I have, to expose the underbelly of this beast.
Searching "Strategic inclusion and diversity plans" gets you myriad responses. I found it interesting that even the SEC has a diversity plan. I guess it's now a requirement, a bowing down to be done by all.
I also searched this clunky paragraph: "We will commit to rolling out and/or expanding unconscious bias education within our companies in the form that best fits our specific culture and business. By helping our employees recognize and minimize any potential blind spots, we aim to facilitate more open and honest conversations."
This gets you quickly to this oh, so helpful sales pitch. It's by a company selling anti-bias training. (And of course, asana's leadership is mostly made up of White people; privilege much?) No doubt, it's a company that is flourishing. It lays out the philosophy, quite helpfully.
From it, I learned that our life experience, accrued wisdom, and ability to sort impressions of others based upon trusting our own instincts and knowledge, are untrustworthy. We must wipe the slate clean. Asana suggests, in repetitive ways, that we throw over experience to combat our innate "biases." As a retired business owner, I can say with authority that had I not trusted my own experience and abilities to winnow through the field of potential hires, I would have made business decisions detrimental to my clients' well-being, as well as to my own bottom line.
To combat gender bias, companies must both set "gender-neutral" recruitment standards, and (in the very next bullet point) "create diversity goals." Don't these two statements contradict each other? What on Earth do they have to do with the qualifications of a future employee? It matters not, because it sounds good.
We're told that our "learned attitudes or stereotypes" involuntarily affect the way we think or act. We're fed a long laundry list of such "biases" to guard against. After all, if we are guilty of "idiosyncratic rater bias," how on Earth would we know it?
The process is inherently false, and the companies participating in it are being duped. Welcome to the New Age of Enlightenment!
© July 15, 2021 by Terry Spaulding
A Day In The Life.
Up at 9a on Friday, I went thru my finger stick to check my BSL (Blood Sugar Level) and record it on my Diabetes 2 chart, made coffee and breakfast, had a couple smokes in the cool garage and checked today's schedule. I have a 10:30a Opthamalogist app't. Yesterday's Endocrinologist's app't went well, and within a few months, I might be able to get off all insulin shots, except for Metformin® 100mg and Jardiance® 25mg pills from yesterday Endocrinology app't. Good news, indeed.
Yes, we now have Cicadas in the York area, now. Just heard a gaggle of them the other night. I wish I had a flame thrower!
A man or a woman are not old, until regrets take the place of their dreams.
I was feeling woozy and a little sick, so I called Sherry and rescheduled our afternoon walk in the AC'd York Galleria Mall, and just laid down to get some sleep on the LR sofa. Sherry stopped-by about 4p, we had a great time as usual, and she left around 6p. After dinner, I watched "Gold Rush" until 10p, then switched-over to Fox News, who mercifully had subs on for Hannity and Ingraham, and watched "Gutfeld!" until midnight. Lights out.
Up at 9a, I was still feeling a little wobbly, had coffee and a light breakfast, and laid down on the LR couch, to continue sleeping. After lunch, I went back to the couch, Sherry called to see how I was doing, and I was back to sleep for 5hrs.
Oh shit; here it comes.
---
Severe Thunderstorm Warning
Saturday, July 17, 7:34 PM EDT
Saturday, July 17, 8:30 PM EDT

---
And this, too.
---
Flash Flood Watch
Saturday, July 17, 6:40 PM EDT
Saturday, July 17, 10:00 PM EDT

---
It did seriously pour for almost a solid hour, giving us almost 2". I watched a rain-shortened IMSA Sports Car Endurance Race from Watkins Glen, then switched-over to Fox News for it's less-than-stellar line-up, until 10:30p. Time for some more sleep. F-1 British Grand Prix at 10a.
Up at 8a, on Sunday, I did the usual morning routines, grabbed a shower, and tuned into the F-1 Grand Prix of Britain at the legendary UK Silverstone Race Track, which host the world's first GP in 1950. A cloudy day and only 72° and nice outside. No watering needed for the next few days, so I shut-off the Drip Irrigation System. It looked like a rainy, cool day ahead, but we didn't get a drop, here in East York. Great race.
After lunch, I did a few errands, and watched a rain-delayed NASCAR race from Loudon (NH) and the wimps couldn't even handle a little rain. F-1 and IndyCars put on rain tires and race, while the punks in stock cars red flag the race, cover their shitbox cars and hide in their motorhomes. Another NBC (Nothing But Crap) night, except for History's "The Machines That Built America". I finished-up the laundry, did some condo chores, and did some paperwork. By 11p, I was tired and called it a day.
I slept-in until 9:30a on Monday, a cool but very humid morning. I went thru the morning routines, had breakfast and a mug of Kona Hawaiian Coffee with a couple of smokes on the back patio. I listened to "Chris Plante Show", called Becky to see how she was doing and she was being discharged today, around 3p. Again. I picked her up at 3p, took her home, cleaned out her 'fridge and stayed to help her get acclimated.
Back home by 5p, I had a small dinner, watched some History Channel episodes of "American Pickers" until 10, and called it quits.
Up at 9:30a on Tuesday, I had breakfast, Kona Coffee and a few smokes in the garage, while waiting until after 10a, to call Becky to see if she needed any help today. She called back and was already en route to the Infusion Center at Apple Hill Medical Center, after a 9:30 visit from a York Hospital RN, to do some maintenance on her drain. I had a few errands to run, Sherry stopped-by around 1p, and we talked until 4p. I had paperwork to do, and after dinner at 6p, watched History's "America's Book of Secrets", Discovery's "Iron Resurrection" and back to History's series. My day ended at 10p.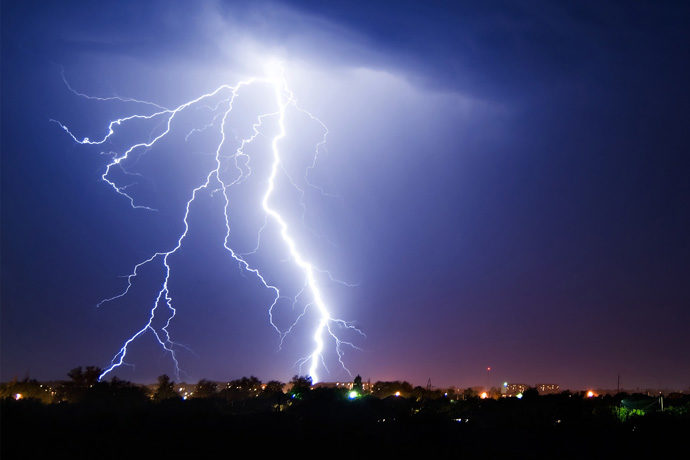 Awake at 8:30a on Wednesday, I started coffee, did the finger stick, had breakfast, had a couple smokes with coffee in the garage, and listened to the "Chris Plante Show", and checked my to-do list for the day. I dropped-off some things at Becky's condo, went to the shirt cleaners and got the Jeep's exterior washed; I'd just cleaned the interior yesterday. I got back home around 1p, had lunch, and noticed this "Weather Alert" posted.
Severe Thunderstorm Watch
Wednesday, July 21, 11:55 AM EDT
Wednesday, July 21, 8:00 PM EDT
Source: U.S. National Weather Service

Hey, it's Summer; this t-storm shit happens. I counted 1,237 raindrops and some thunder. BFD.
I grabbed a 3hr snooze on the LR couch, had a light dinner, watched the new season of Discovery's "Expedition Unknown" until 10, and made it an early night. My two cleaning ladies will be here at 8:30a.
Up at 6a on Thursday, it was a wonderful, cool and low humidity 56° outside. The cleaning ladies arrived at 8:30a. I had condo chores, some gardening and a few errands to run. All that done, Sherry called at 10:30, and we decided to go walking at out usual park. Carrying the 47oz Kimber 1911 "Tactical Eclipse II" .45cal ACP, I don't have the endurance I used to, so we split-up and left after just over an hour. Back home, I finished-up chores and relaxed for the rest of the afternoon. After dinner, I grabbed a shower, watched Discovery's "Expedition Unknown", FNC's "Tucker" and "Gutfeld", and called it Yankee Doodle for the night.
I slept-in until 9:30a on Friday, made coffee, had breakfast listened to the "Chris Plante Show" and checked my to-do list. Today is probably the last of the 2 nice days we'll have for a while, this Summer: by 1p, it was already 80° and getting more humid outside. The upper-80s and mid-90s are returning over the weekend, and all thru next week. Hey, it IS Summer.
If you had 2 doses of the Pfizer anti-COVID 19 vaccine, you'd better watch this 35:00 video.
Today was a day that I just didn't feel like doing anything, so I put-off the food shopping trip until Monday. Ever have "one of those days"?
Sherry stopped-by around 4p and stayed until 6:30 or so; we had kisses and hugs and a great time, as usual. I had a light dinner, watched TV until 10, and quit for the night.
Tomorrow starts another week here in the "Journal", and I've got numerous lab blood tests to get done, for various Drs. More fun.
Hunter Biden is Laughing All the Way to the Bank.
In America, there is one standard of justice for supporters of President Donald Trump. These are people like political strategist Roger Stone who receive pre-dawn raids from scores of federal agents. Then there is another standard of justice for lowlife dirtbag scum, like Hunter Biden, son of the 46th president.
Hunter Biden seems to be able to do whatever he wants and is immune from prosecution or criminal consequences. For example, he can lie on a background check to purchase a firearm, which is a felony, and no charges are filed against him.
Hunter Biden can get kicked out of the U.S. Navy for cocaine and return a rental car with a crack pipe and other drug paraphernalia. He can impregnate a stripper and try to deny paternity of the baby. He can have an affair with his deceased brother's widow and have sexual relations with a series of other women captured on video on his "laptop from hell."
Despite the images showing Hunter engaging in drug usage and sexual relations with woman who may be prostitutes or underage, nothing has happened to him. In fact, in an interview, Hunter claimed it might not even be his laptop and it might be part of a nefarious Russian disinformation campaign.
To bolster this ludicrous assertion, dozens of intelligence officials labeled the laptop controversy a Russian effort to influence the 2020 presidential election. This nonsense was parroted by Joe Biden in a presidential debate and repeated often by left-wing media outlets hoping to prevent President Trump from capitalizing on the story.
During the 2020 presidential campaign, social media prevented Americans from posting stories about the "laptop from hell." This was designed to help Biden win the presidency.
This week, we also learned that Hunter benefitted in other ways from his father. The federal investigation into his suspicious business deals and tax filings was delayed until after the presidential race. According to a Politico report, U.S. Attorney David Weiss, representing Biden's home state of Delaware, postponed issuing subpoenas and search warrants to keep the investigation quiet.
The impact of the postponement was clear. Under the pretext of not wanting to politicize the investigation, Weiss clearly gave a big assist to the Biden campaign, while hurting the Trump campaign, denying them a major issue in the final days of the race.
Since Weiss is still the U.S. Attorney serving in the Biden administration, it will be curious to see how delicately he handles this investigation. We do know that the wheels of justice have been moving very slowly in regard to Hunter Biden. The scandalous laptop has been in the possession of the FBI since December of 2019, yet no action has been taken.
Hunter is accustomed to getting away with whatever he wants. He cashed in handsomely during his father's two terms as vice-president, scoring exorbitant deals with the oil company Burisma in Ukraine and in China. He also received incredible perks, such as traveling on Air Force Two.
According to a report in the New York Post, Joe Biden was well aware of his son's activities. Nevertheless, he has denied any knowledge of Hunter's business dealings. This discrepancy should be investigated by a special prosecutor; however, such an appointment will never happen in this Department of Justice.
Even worse, Tony Bobulinski, a former Hunter Biden business associate, accused President Biden of not only being aware of Hunter's shady business activities, but also personally benefiting from them. Bobulinski charged that the "Big Guy," Hunter's nickname for his father, received a percentage of whatever deals were consummated.
After the revelations of his deals in Ukraine and China, Hunter has transitioned from business consultant to artist, a new way to get rich and scam supporters of Joe Biden for big money. His skill is irrelevant, it is the access he is selling, not the art.
Although he has no training or background as an artist, he is selling his amateur artwork for outrageous sums of money. This is another way for donors, whose names have not been revealed, to gain favor with President Biden.
This scam follows his foray into writing. He reportedly received a $2 million advance payment from Simon and Schuster for his memoir, Beautiful Things.
In the book, which sold few copies, he describes his addictions and paints his father as an absentee parent. He certainly did experience trauma as lost his mother at an early age when she died in a car accident. Yet, despite the pain, he has lived an entitled life.
Supposedly, the Department of Justice is investigating Hunter Biden on tax issues. However, it is certainly not at the top of their list of priorities. It seems to be receiving the same treatment as the fabled "Durham report," the so-called investigation into those who lied about Russian collusion hoax which placed former President Trump and the country through a multi-year investigation and a $40 million special counsel witch hunt.
Americans may be waiting quite a while for Hunter Biden to be brought to justice. No one was brought to justice for the Obama era scandals like Fast and Furious and the IRS abuse of Tea Party organizations. Hillary Clinton was never brought to justice for her foundation's questionable Russian donations, the improper handling of top-secret and classified emails and her destruction of evidence.
Nothing ever happened to Joe Biden for demanding that the Ukrainian government fire a prosecutor and end an investigation into his son's activities with Burisma. In fact, he threatened the country's $1 billion loan guarantee. Again, no big deal.
All of this paints a very disturbing picture of the Department of Justice. Imagine if Donald Trump, Jr. had acted in a similar manner. It is highly doubtful that he would have been given such preferential treatment.
As we wait for these investigations to conclude, Hunter Biden laughs all the way to the bank. It is nice to be the son of President "Lunchbucket" Joe Biden.
FBI Asks Americans To Inform On Family Members and Friends.
This is not my America, or at least not the one I grew up in.
What? Can that headline be correct? Regrettably, yes, it's true!
The Federal Bureau of Investigation is morphing into America's version of Nazi Germany's Gestapo.
In a tweet on July 11, the FBI asked Americans to spy on "family members and peers" for signs of "mobilization to violence" and report "suspicious behaviors."
The reason for denouncing Uncle Harry or Aunt Harriet, let alone Mom and Dad and one's brother or sister, is to prevent "extremist activities," the FBI tweet explained.
So now the United States really does have a "Big Brother" who is watching our every move, à la 1984.
It's called the FBI — Joe Biden's version of author George Orwell's "thought police."
Please don't take my word for it. Here's exactly what the FBI said in that tweet:
Family members and peers are often best positioned to witness signs of mobilization to violence. . . .[and] help prevent homegrown violent extremism. Visit https://go.usa.gov/x6mjf to learn how to spot suspicious behaviors and report them to the #FBI.
The tweet also included images of "suspicious" individuals accessing computers as well as a link to a government booklet that tells readers how to identify the signs that someone might be considering committing "extremist activities."
The booklet seems to be telling potential informers to become amateur psychologists with such diagnostic advice as this:
It is important to consider the totality of circumstances when observing potential indicators, as some factors may increase the risk of extremist violence in a given situation. Some factors include an individual who has an inability to cope with changes or perceived failures in relationships, school, or career.