biden's economy is a dumpster fire
friday, july 29
th

, 2022
The economy is in a bad place, and it's affecting people all over. When will President Joe Biden face it?
I walked around a higher end shopping outlet last week deep on Long Island. It's the kind of place that upper middle class people go to get a discount on their patio furniture. I kept passing conversations of people astonished at the prices. These are not people who have been astonished at prices before.
[FULL TITLE: "Biden's Economy Is A Flaming Dumpster Fire."]
They may not have noticed as the gas price ticked up a dollar a gallon and then three. Or when milk went up 20 percent. But they do when the prices at the outlet are what they expect them to be at the regular location.
No one feels sorry for the shopper shocked at the $13,000 couch at the Restoration Hardware outlet – nor should they. But if the price spikes have reached this set, they've reached so many other segments of society first.
It's the same reason former White House spokeswoman Jen Psaki's comment "the tragedy of the treadmill that's delayed," referring to the supply chain crisis, was so tone-deaf. It's not just expensive couches. It's not just treadmills. It's food, clothing. It's everything. We all know it.
The president, meanwhile, is tweeting through it.
So far, the president has blamed COVID-19, Vladimir Putin, "Republicans in Congress," and oil companies for the high price of gas. Now he's on to retail gas stations.
If the president really believes individual gas stations can simply reduce their prices, we're in more trouble than we thought. People on Twitter responded by tweeting to high-end brands like Lamborghini and Chanel urging them to also "bring down the price you are charging." So far, neither the gas stations nor luxury brands have done so.
The president's tweet also caught the eye of Chinese state-affiliated media. China Daily EU Bureau Chief, Chen Weihua, tweeted back at the president:
We know the president is just making excuses, but our adversaries abroad see a flailing president lashing out at those trying to stay afloat and attacking capitalism too.
The White House also likes to point to the fact that the employment rate is high. Another tweet:
Unemployment is down, it's true. But that's no great consolation when everyone is working to afford ever less. And while President Biden takes credit for people being employed, the rest of the economy being a flaming dumpster fire is somehow not his fault.
Low unemployment isn't a given forever either.
I'm not an economist. And neither are the people pulling into gas stations and only getting half a tank. Or putting off necessities. Or making hard decisions about what their family will go without. The conversations are happening across the country. We all feel the tightness across our society and the way so many people are hurting while our leadership doesn't seem to care.
The people at the outlets can skip some purchases, but it signals something far deeper that they do. As the stock market continues to tank, inflation stays high and people really feel the crunch, many experts think a recession is on the horizon. (JS: Actually, we're in a recession.) The ship needs to be turned around, but the president first needs to recognize that he's set sail at all.
© July 7, 2022 by Karol Markowicz, "Fox News".
A Day In The Life.
Up at 9:30a on Friday -- I could have easily slept until 11 or later -- I went thru my finger stick to check my BSL (Blood Sugar Level) and recorded it on my Diabetes 2 chart, made coffee and breakfast, took a 500mg Tylenol Extra Strength and a 50mg Tramadol for cracked rib pain, had a couple smokes in the semi-cool garage and checked the leftover errands list. It was already 83°, and forecast to hit 95° with more oppressive humidity.
My BSL was a lowish-87, so I ate some red raspberries to get some sugar into my system. After a couple smokes and coffee, a croissant and sugar-free blueberry preserves, I began to feel better, tuned into the Chris Plante Show from 9-12, and just lounged around. Way too hot and humid to go out. Besides, I had no errands to do, so staying home was a good option.
As I watch this generation try to rewrite our history, one thing I'm sure of... it will be misspelled and have no punctuation.
I was born in 1949, grew-up the WVa and IL, and at 18, became politically aware, while at Drake University, in Des Moines, 1967-1971. But I don't remember anything like what's going on today. I have never see the country this fucked-up screwed-up. Except for the assassination of JFK in 1963, RFK and MLK in 1968, and the ensuing riots across America's big cities, the political climate of the past 5-7 years is completely out-of-control. Over the decades, America has been infiltrated by liberals, leftists, socialists, Marxists, fascists, anarchists etc, from without and within. There are no more traditional "Democrats"; 95% are gone and replaced by subversive, hate-America groups and terrorist cells. Our lax societal and border policies have contributed hugely to it. Anyone can get in, do damage, and not be vetted prior to entering. Idiotic "climate change" (weather), "gender identity" (2 sexes) and "Green New Deal" (electric crap), riots and looting (shoot them on sight) bullshit, are rampant, as are many other moronic causes of the mentally-ill leftist filth. I could "fix it all" in 30 days, but the "methodology" would be very brutal, fast and final.
The Democrat party, isn't.
I had a banana and cold grapes for lunch -- too hot to eat -- and listened to "Bonehead" Bongino on-and-off, for part of the afternoon. With nothing else on, and I've listened to all my favorite Talk Radio Podcasts, I don't know how Bonehead Bongino got a radio show, let alone a Fox News TV show, on Saturday evening. Mystifying to me. After a 2hr nap on the LR couch, I got back to some condo chores and paperwork. Again, just no appetite.
I listened to the Chris Plante Show Podcast from the morning, since I missed large parts of it earlier. By 2p, it was 92° and getting hotter. Except for the occasional smoke on the back patio, which was down to 89°, I just stayed inside. The front/back gardens' plant, not on the drip irrigation system, would just have to wait until temps dropped, or I could get out at night, to get them watered. I had a Chicken Salad Sandwich and Red Potato Salad for a brief dinner. Screw it; I watered them (plants not on the drip system) from 7-8p, after temps dropped a bit, and they perked-up quickly. I watched TV until midnight, and called it a day.
As I've grown older, I've learned that pleasing everyone is impossible, but pissing everyone off is a piece of cake.
Awake at 8:30a on Saturday, it was already 83° and set to hit 95° today, with 98-99° forecast for tomorrow. This heat wave is a bad one; all local flora and fauna are suffering from it. I did the usual routines, made coffee, took a 500mg Tylenol Extra Strength for my L/S cracked upper rib pain, and checked the weather and news on my off-sunroom's desktop computer. I had a piece of Potato Bread toast and sugar free Strawberry Preserves, checked the day's "to-do list" -- nothing to do, nowhere to go, and no one to do it with. So I'm staying inside, and my COPD will appreciate it.
The garage was 93°+, so I abandoned it to smoke in, and switched to the back patio; at least there was a slight breeze out there. After taking my 19-pill regimen, I tuned into the "CP Show Podcast" from Thursday, much of which I missed due to my cleaning lady and the vacuum. I had a banana for lunch, watched the IMSA (International Motor Sports Ass'n) Pilot Race at Lime Rock -- I raced there back in the late-70s & early-80s -- and then switched to the 2nd tier NASCAR xfinity race, until the 4pm Indy Car Race came on. Another one:
---

***Heat Advisory***
From
2:00 PM EDT, July 23 2022
until
7:00 PM EDT, July 24 2022
• WHAT: Heat index values up to 103 expected.
• WHERE: Franklin, Columbia, Perry, Dauphin, Lebanon, Cumberland, Adams, York and Lancaster Counties.
• WHEN: From 2 PM Saturday to 7 PM EDT Sunday.
• IMPACTS: Hot temperatures and high humidity may cause heat illnesses to occur.
• ADDITIONAL DETAILS: Excessive Heat can be life-threatening among at-risk populations, such as children, the elderly, and those with pre-existing health conditions.
PRECAUTIONARY/PREPAREDNESS ACTIONS:
Drink plenty of fluids, stay out of the sun, and stay in an air-conditioned room. Check up on relatives and neighbors, and provide pets with adequate water and shelter from the sun.
Young children and pets should never be left unattended in vehicles under any circumstances. This is especially true during hot weather when car interiors can reach lethal temperatures in a matter of minutes. LOOK BEFORE YOU LOCK.
If you work or spend time outside. reschedule strenuous activities to early morning or evening. Know the signs and symptoms of heat exhaustion and heat stroke. Wear lightweight and loose fitting clothing.
A Swede is just a Dane with his brains blown out. To reduce risk during outdoor work, the Occupational Safety and Health Administration (OSHA) recommends scheduling frequent rest breaks in shaded or air conditioned environments. Anyone overcome by heat should be moved to a cool and shaded location. Heat stroke is an emergency! Call 9-1-1.
For excessive heat safety information, visit weather.gov/heat.


---
Hard to believe I once had a phone attached to a wall, and when it rang, I picked it up without knowing who was calling.
I watched History's "American Pickers" all evening until 11p; then called it Yankee Doodle.
The alarm went-off at 6a on Sunday -- the F-1 French GP comes on at 9a -- so I got up early, did the BSL, made coffee, opened the garage to a cool 68° to air the hot air out, and sat on the back patio with Kona Coffee and had a couple of Marlboros. I grabbed my usual morning shower, and got downstairs in plenty of time to see the start. The forecast for today was for a nasty 97-100° and high humidity, so I'd definitely be staying inside, doing paperwork, laundry and some condo chores. By the time I'd gotten back downstairs from the shower and clean clothes, temps had risen to 77° and were going higher. It would be a lousy day outside.
I had ESPN on, watching the pre-race show -- always a boring POS waste of time -- but with 15-20mins to go until the 9a race start, it was what it was. It was a scorcher over in France, with temps already over 100°, and track surface temps at 130°. Here in York, by 1p, it was 92°, with a Heat Index of 104°, and headed higher. The French F-1 GP was excellent, the IMSA Sports Car Race was great and both NASCAR (xfinity and Cup) races sucked pond water.
I cleaned-out the front hallway, and cleared-off the front porch, so as to make way for tomorrow's handymen door installers and repairmen, at 8a. I'll move my Jeep into a visitor's space so they can use the driveway and garage. I had dinner around 6:30p, watched Fox News for a few hours, and paid the yearly County School Taxes. By 10p, I'd had enough TV, and bagged it for the night. It's going to be a hectic morning.
Awake at 5:30a on Monday, odd before the alarm went-off at 6, I did the usual routines, had coffee, a Tramadol and a 500mg Tylenol Extra Strength for the cracked rib pain, a couple smokes in the garage, and got ready for the workmen to be here around 8. I needed yo move the Jeep into a visitor's parking spot, so they could get their van in the drive and work out of the empty garage. It was still 87°, humid, and after checking the weather maps, the t-storms were 100+ miles north of us. We're not getting diddly-squat. Damn.
I got the Jeep re-parked, readied the Larson storm/screen door hardware and waiting for the handymen to arrive at 8a. He did and got right to work. I was putting-in a new plant stake-hoop just outside the front porch step, and got painfully stung by 6 ground wasps/hornets in a ground nest. (Yes, I got the stingers out of my hands. Yes, my hands hurt like hell and are swollen.) After running into the garage, I sprayed the nest with Raid® and killed a lot of them, but I'm sure they'll be back. I'll have to wait until Winter, when it's dormant, to dig out the nest. Can't do it just now. Duston, the handyman worked alone and made a mess, but got the main door replaced, and the storm/screen door hardware back on and working. This new inside main door had a deadbolt hole, so I had to get it re-keyed with my front door key. Bill's stepfather took care of that while Duston worked. It was a semi-bad day for me.
I had to call Choice Security in Lancaster, to get my front door's security contacts and wireless sending unit replaced with a new 2-part unit, rather than try to replace it myself, with the ancient (but working) 32yr-old unit. They called back and scheduled a tech service call.
I just read about these climate eco-wackos resorting to violence, to get their perverted agenda done. Get ready for it to ramp-up during this "Summer of Rage", or whatever crap they're calling it now.
Yes, we are in a recession, despite what the corrupt, criminal Bidet&Co Admin says, or their BS-manipulated numbers show. "The way people think about it, is a depression is a more widespread and severe recession," Ullrich says, "but there is no clear-cut moment where we can say we hit 'X' unemployment rate or 'Y' GDP growth" —- we're now officially in a depression. Count on it; mark my words.
I had some errands to do, but had to wait until Duston got the 2 doors, trim, old and new deadbolt locks, and weather-stripping etc installed/ reinstalled and working correctly. Everything done expertly and within 5hrs, I left at 2p, to get to the cleaners 15 miles down south, and the nearby Rite Aid Pharmacy. Back by 3:30, I unpacked and still without any appetite, took another 500mg Tylenol Extra Strength for the pain from the 6 ground wasps/hornets painful sting at 11a, this morning. Damn, those hurt. Now we've got another weather warning, after yesterday's heat warning:
---

***Severe Thunderstorm Watch***
From
2:00 PM EDT, July 25, 2022
until
10:00 PM EDT, July 25, 2022
• IN CENTRAL PENNSYLVANIA THIS WATCH INCLUDES 3 COUNTIES: ADAMS, LANCASTER, YORK
• THIS INCLUDES THE CITIES OF GETTYSBURG, LANCASTER, AND YORK.


---
Again, that weather warning turned out to be a big nothingburger, as it passed north of the York area. I fell asleep on the LR couch for 3hrs, had some Chicken Pot Pie for dinner, with my BSL down to 96 (good range) and watched TV until midnight. I'm sleeping-in, tomorrow.
Awake at 8:15a on Tuesday -- not quite "sleeping-in", but WTH -- I went thru the usual morning BSL routine, made coffee, took a 500mg Tylenol Extra Strength for the cracked rib pain, had a couple smokes in the cool, 72° garage, as it began to drizzle. Overcast, it was nice to get some relief from the past 8 days' oppressive heat and humidity. I tuned into the Chris Stigall Show 6-9a, until the Chris Plante Show from 9-12noon, came on. I held-off on breakfast until my appetite finally kicked-in, around 10:30. After a croissant for breakfast, I took back the extra door jamb and sill plate to Home Depot, got the refund and came home to continue listening to the "CP Show".
Duston -- the CHCA handyman who replaced/repaired my 2 front doors yesterday -- stopped-by to replace the front doorbell, and garage man-door handles. Project is all done, now. Now, I'm waiting for the CHCA Mgmt Co to get an exterminator over here to rid my front porch gardens of the ground wasps/hornets nest. I put-in a request, and they said they'll handle it. Bonehead Bongino came on at 12noon, and I laid down on the LR couch, after a banana for lunch.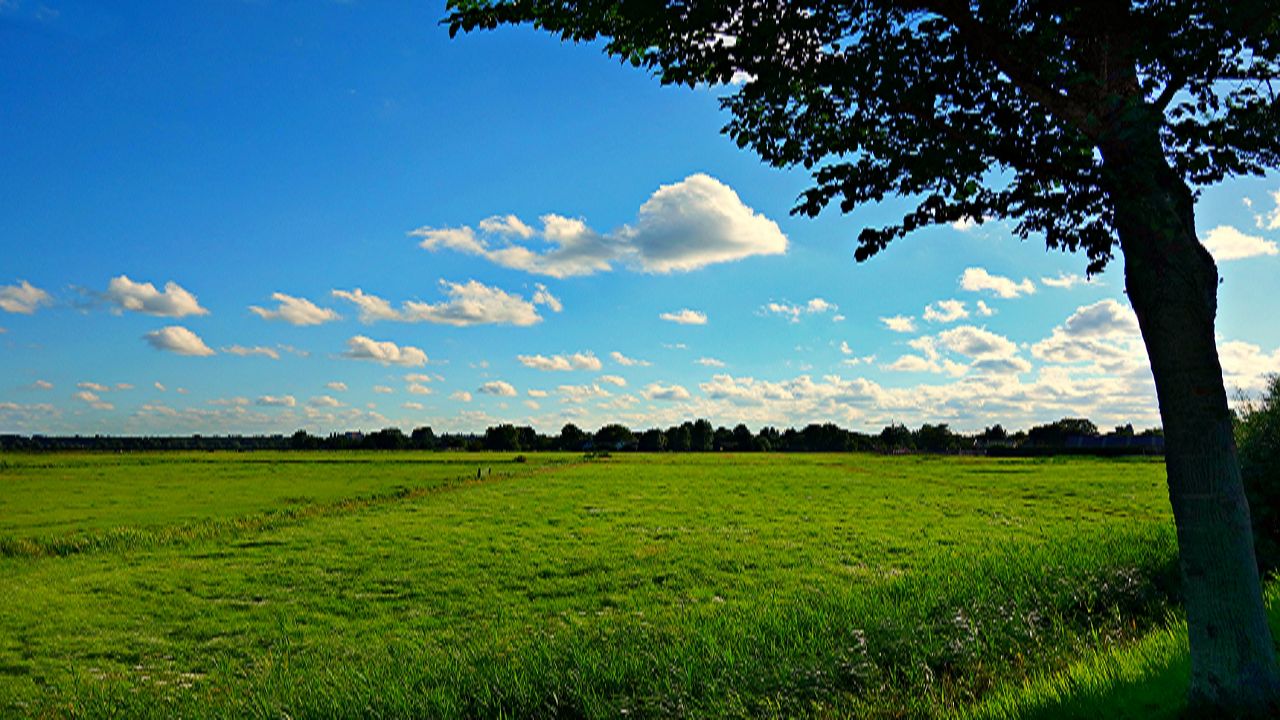 How did America get 3,487 cases of MonkeyPox? Take a wild guess...
I slept for 2hrs, while Bonehead was on-the-air. I slept for another 3hrs until around dinner, and slept again for 2hrs until 7p. I was so tired, that I decided to call it an early night before 10p, and get some more sleep. I've never had this tired feeling before; temp's normal, and I'm not doing anything strenuous. I called Sherry about getting together tomorrow, and I'll just have to see how I feel. I unplugged at 9:30p and headed to bed. Good night, Irene.
Up at 8:30a, I felt better rested, and not as tired. I took a 500mg Tylenol Extra Strength for the (lessening) cracked rib pain, had coffee and some smokes on the back patio, since it was only 79° and not too humid. I tuned into the Chris Plante Show from 9-12noon, called Sherry and said I felt well enough to go walking at the massive York Galleria, at 1p. I called the condo security company and got a repair app't scheduled, called my condo (and auto) insurance company and upped my coverage, got a call from my electrician about the damned on/off pole light in front of my condo, which we can't seem to get fixed, and made another app't to do something; I've given-up keeping track of all the "fixes" we've done. Whew!
Sherry graciously let me reschedule our Galleria walk from 1p to 2p, since I was getting/making so many calls with contractors, I was almost overwhelmed, but needed to get those app'ts finalized and scheduled. I was still feeling "discombobulated", but I had a Chicken Salad sandwich and a banana for lunch, got ready and met her at 2p. We did an easy 1+ miles -- no pain for me -- on both the upper and lower mezzanines, this time, went to a local garden center to get some chemicals and soils, stopped at nearby Saubel's Market to get some fruit and BBQ, and back to my place for a couple of hours to relax. No t-storms or even a mild hint of rain relief from the drought. Sherry left at 6:30p, I had BBQ for dinner -- 3 delicious sandwiches! -- and watched TV until 10:45p. The t-storms started and continued for 1-2hrs, with heavy rain; just what we needed. Lights out.
Awake at 7:30a on Thursday, everything was soaked, temps were already in the mid-70s and the humidity was high. So what? We finally got some serious rain. I did the BSL, made coffee, had some smokes in the garage, which was like a sauna bath with no breeze, and checked the weather and news on my desktop. I tuned-in the usual "Chris Plante Show" from 9-12, since I had no errands to run, and just wanted to stay in the condo's AC, except for the occasional smoke outside.
I've been saying it for days, weeks and months: we're in a recession, and the numbers now bear that out. Two consecutive quarters of economic GDP downturn is a recession. The corrupt, criminal demonKKKrats are disputing it, and trying to change the definition, so it doesn't look so bad for Lunch Bucket Joe and them. Lying sacks of shit. Won't work. We're in one, as I've been saying. The sound you hear is that the demonKKKrats moving the goalposts, as they are denying it's a recession.
I held-off on breakfast until 10:30a, since I didn't have an appetite; instead, I had 5 mugs of Kona Coffee, to wake-up. With 65%+ humidity outside, I opted to stay in. Clouds moved thru and cut the temps down to 86°, but it was the oppressive sauna-like humidity instead, that made it bad for my COPD. I had a banana and cold green, sweet grapes for lunch, and tried to sleep for a couple hours on the LR couch, but it was way too bright outside. And it poured in thru the 4 skylights; I should have gotten the tinted ones, years ago, darnit.
I had dinner, watched Fox News TV into the evening, helped-out a neighbor with a CHCA Board landscape problem, and called it a day, around 11p. Tomorrow starts another week, and it's already filled-up with subcontractors and projects here.
The Silent Brainwash of America.
Brainwashing is best accomplished when you have no idea that it is being done but simply occurs as part of the fabric of your life. While you may "feel" that something is wrong, you are being programmed nonetheless. Think about TV Commercials and shows with these facts in mind.
[JS - I used to write about this in last year's "Journals"; H/T to PastorTom for reminding me.]
Facts: US population 334 million consisting of 57.8% white, 18.7% Latino,12.1% Black and 11.4% Asian or other.
• Then break that down to about 10% of all existing marriages that are interracial including those of all races, and only 5.6% of the population that identifies as LGBT. "You would expect the same ratios in TV commercials if they represented America", but here's what you see instead, taken from a log of TV commercials over a 4 month period, which is quite different. "Our country was founded by geniuses, but it's being run by idiots." -- US Sen John Kennedy (R-LA).
• For TV, white men as the majority of Americans have all but disappeared. When they are in commercials they are either old, ugly and sick or they are the partner of a black woman and have no speaking part. In 3 of the commercials, the white men are doing laundry and always paired with a little girl to whom they are delivering the clean clothes. In other words, less than 10% of the population is driving 90% of the narrative.
• There were zero commercials of White fathers and sons. None! So while 75% of white children live with both their parents, including their fathers, we choose instead not to model that in favor of the 62% of black children that do not live in a two-parent household? This is our new normal in their eyes? As acceptable? Is this the healthy "normal" image we want to model to our population?
• Equally disturbing, young white boys and teens have also disappeared, unless they were flagrantly new age gay, as though that represents the "majority" instead of the pitifully small minority. What distorted perception of reality does that serve? The study found a majority of the children were white girls with a black "brother" even though this represents the smallest percentage of any reality discussed thus far! The MAJORITY of TV commercial couples consist of a white woman with a black man when in reality these make up about 6% of the 30% of blacks that are married or about 2% of our population. Are you starting to see how ridiculous, yet pervasive this extraordinary brainwashing is? Exactly what are they trying to program into us with this relentless deluge of nonreality?
• Surprisingly, in the month of December there was an uptick (but not a majority) in good looking white male models, but researchers determined that in each and every case it was a cologne commercial and every one of those commercials were made in Europe where they still use white men in their commercials. Here, on the other hand, they prefer to portray young white males as so mind-numbingly stupid as being incapable of delivering their lines and couldn't even say "Liberty Mutual", the insurance company featured in the commercial.
• Over a period of 4 months it concluded that while the African American population in America is only 12% they were in 94.3% of the commercials. Black males are only 5% of our population yet were in 89.7% of the ads. Then you have to ask, where are the Asians and Latinos that makeup nearly THREE TIMES the black population? Are they in THREE TIMES the number of ads or is something severely skewed here in the minds of Hollywood and Madison Avenue?
• The fact is that while white males make up the largest segment of our population, they were in only 4% of the TV commercials! In most of those cases, they are in their 60's to '80s and were pushing medication for debilitating diseases, reverse mortgages (Tom Selleck) or Medicare plans. While the study had many, many more alarming facts, one that really stands out is that virtually every ad campaign for new cars featured a woman driver except for Lincoln. In the commercials for automobiles, there were more black women drivers than white women. Again, Europe was the exception here where Mercedes and BMW had NO VISIBLE DRIVERS!! They showed the cars cruising highways but never allowed a view where the driver was visible. I found that very interesting. Are they more interested in selling the product while we appear to be more interested in selling the political/racial message?
• And it is not just our commercials that offer this skewed media-driven unreality. It is also nearly impossible to turn on a show that doesn't have a gay couple or LGBT component, yet in reality, only one in eighteen should if they want to accurately represent the less than 5.6% of the population that fall in this group. The results of this brainwashing are dramatic and very successful. Despite the low percentage in real life, when polled, Americans have been brainwashed to believe that 24% of all Americans are LGBT! Based on commercials, they must also believe that the "average" American family is biracial, that white men barely exist and Latinos/ Asians do not exist at all.
• That is the magic and the tragedy of the fake, dishonest and unrealistic "woke" TV that we watch and are affected by 24/7, even though it is far afield from our reality. Ditto for the "woke" minority that follows mindlessly in its wake, thinking that this bizarre narrative is in fact real or justified when it is merely an illusion and fabrication. They truly do control our entire thought process and will distort our perception of reality, if we allow them to.
– While it is one thing to erase the stigma of single parenthood, biracialism, or unusual sexual preferences, it is another thing completely to portray them as the "Role Model" or "Norm", as representative of our entire society, especially at the expense of true normality or realism. In this case, it looks like White, Latino, Asian and straight lives don't matter according to them, and Black privilege with a side of LGBT has taken us over!
WAKE UP AMERICA -- Keep your head and don't fall for it.
© May 4, 2022 by Brian Wilson, "The Advance". [H/T to PastorTom]