...
looking ahead
friday, june 15
th

, 2012

i always thought people would both garden for pure pleasure and, if the need arose, grow their own foods, for simple survival. I was wrong.

Little did I realize that most people considered my newly-chosen (in 1988, switching from Advertising/Marketing in NYC)) horticulture field, a "disposable income, leisure activity". They seem to think that all one needs to eat and survive comes from the local grocery store or nearby supermarket. It took me a while (21 years) to realize that 93-95% of America is totally clueless about their own life and SHTF survival.

It dawned on me, shortly after I pulled the plug on my business on October 28th, 2011, while having seen dozens of other similar, small businesses go under over the past 2-3 years in this lousy economy, that most people still believed that a simple 25 minute weekly trip to the store would fufill their needs, forever. They have absolutely no concept of what the Food (& Water) Supply Chain is actually all about.

I began prodding various people, for my last 2-3 years in business, to become aware of what happens when the SHTF, but 99% just didn't give a flying rat's ass. They incorrectly-reasoned that as long as they had money in the bank, their ATM and Credit Cards worked, the stores' shelves were well-stocked, the toilets flushed and the tap water flowed, that it would all be okay, no matter what really happened. They were and are so very wrong.

I hope and pray that day isn't coming, but after thinking long and hard about it, I believe that it'll be a gradual, measured crash, rather than a sudden one, which plunges us into SHTF. I'm ready. Are you?
A Day In The Life
Up on Friday at 5:30am, I fed/watered Murphy,, had a quick Breakfast and strong French-Roast, Turkish-Grind Coffee, grabbed a shower some fresh clothes, and got ready to leave by 8:15 for my 9am meeting at the GC&N Complex with my realtor and the wine industry's soil tester professional. By 10am, it was already 80°F and climbing. After hand-digging 6 pilot test holes with a hand-auger, and bringing-in a CAT 416E Backhoe to dig 4 60" deep soil-strata pits, we finished around 12, I paid their invoices, set the "Soil Evaluation Report" due date of next Monday, and my friend and former customer (ret'd MD State Police) arrived from MD. We had a great lunch and catch-up talk, at the nearby Taylor Haus in Stewartstown. I had a bowl of Maryland Crab Chowder and a Reuben Sandwich w/ Chips. After lunch, I stopped at Saubel's Market, also in Stewartstown, and got (literally) another Jeep-full of Ocean Spray® Diet Blueberry-Pomegranate Juice, for my daily drink. 84°F and getting humid. Hmmm, must be Summer.
It was 3:30pm when I got back, unpacked, fed/watered Murphy and did the requisite paperwork and Corp Checkbook accounting from the morning's meeting/soil tests, made a Tomato Salad w/ Cheese Crisps, and settled-in for the evening, to listen to the Mark Levin Show before calling it a day at 9:30. From all available forecasts, it would be near 90°F and very humid for the weekend and
beyond.
I finally got the Sweet Italian Basil and Nepeta cataria (Catnip) planted in the Condo's now-crowded, front gardens, watered-in and ready-to-grow, by 7am. It's always so nice to work outside, early in the morning, before the heat and humidity started building. I grilled-off 18 more KnockWürst in the cool morning air, and immediately drew a crowd of neighborhood cats and people walking their dogs. Heh. If it gets into the 90s, I might have to trade-off my Tactical Range Vest for my not-as-KEWL or "intimidating", simple gardening utilty vest. After working with Dad for a couple of hours, I got back around 12:30pm as temps hit 83°F and kept climbing. Having lived in Miami's exclusive Coral Gables area, back in the early-70s, the heat and humidity up here is comparatively nothing, or when directly compared to the southern and southwestern Summers. I shouldn't complain.
Murphy needed feeding/watering, I made a quick Ham & Swiss on Rye Sandwich for lunch, listened to "Rush's Week
In Review", field-stripped/cleaned/oiled my
Henry "Big Boy" .357 Magnum
and the always-venerable
Full-Auto, Class III AR-10® .308cal (7.62 x 51mm NATO)
. I'd bought a 5-lb bag of Russet Potatoes at Weis, last week, so I
nuked one in the microwave
and had a mid-afternoon snack, with butter and bleu cheese dressing. It was 87°F outside, so I stayed inside and listened to
Chris Plante Podcast Reruns
. Murphy slept upstairs in the
Loft
for most of the afternoon and evening, coming down for an occasional watering/feeding. It's amazing how cats can sleep 14-16hrs a day; I wish I could sleep as long and as well as Murphy does. I shut it all down around 9pm; still a warm and muggy 80°F outside.
Last Wednesday, June 6th, at midnight, the all-new InterNet IPv6 was switched-on, working with and gradually replacing what we've been using for many years, InterNet IPv4. Since I first started on computers in 1982, on DARPA/ARPANET (the World Wide Web's Grandfather) and now, the modern InterNet, it's really changed. I could tell you stories, but I won't. I assumed "everyone knew" about the switch-over, but again I was wrong; 99% of America didn't have a clue. Otherwise, I would have mentioned this in last Friday's "Journal" entry, just in passing. Since emailing the article (with explanation) around to my extensive lists, this past week, I've
gotten several dozen "panicked" replies about "losing their connection", etc. It's not going to happen, unless you're still using an old 286-model with a dial-up connection, which no one is, anymore. The "switch-over" has already taken place, and it'll be fully-completed in the mid-future, when it's totally-seamless and no one even notices. Don't worry; you'll be okay. Right-click on your Desktop, hit F-1, type-in "IPv6" into the Search/Help Box, and go from there. Simple. If you're using WIN-7 Pro SP1 or WIN-XP Pro SP3, you're already enabled. The download came last week from MS in one of their OS Updates/Secutity Patches. For other OSs, sorry, I can't help.
I was up at 5:30am on Sunday, fed/watered Murphy, made Breakfast and coffee, checked my food shopping list, did a load of dishes and laundry, and went shopping at 7am. I was still thinking about some "SHTF Dreams" I'd had during the night, and which woke me at 12:30am, 2:15am & 4:00am. I shook those off while shopping and checking-out, coming home, unloading and storing, and then cleaning-out Murphy's 2 litter pans in the basement. By 9:30, it was already 77°F outside and getting worse. I keep telling myself that it's Summer; soon, I'll probably believe it. After lunch, temps quickly hit 77°F around 1:15pm, while I washed/vacuumed-out the Jeep and cleaned the Char-Broil® Patio Grille. By 5:30, it was 91°F but not so humid as to make it uncomfortable;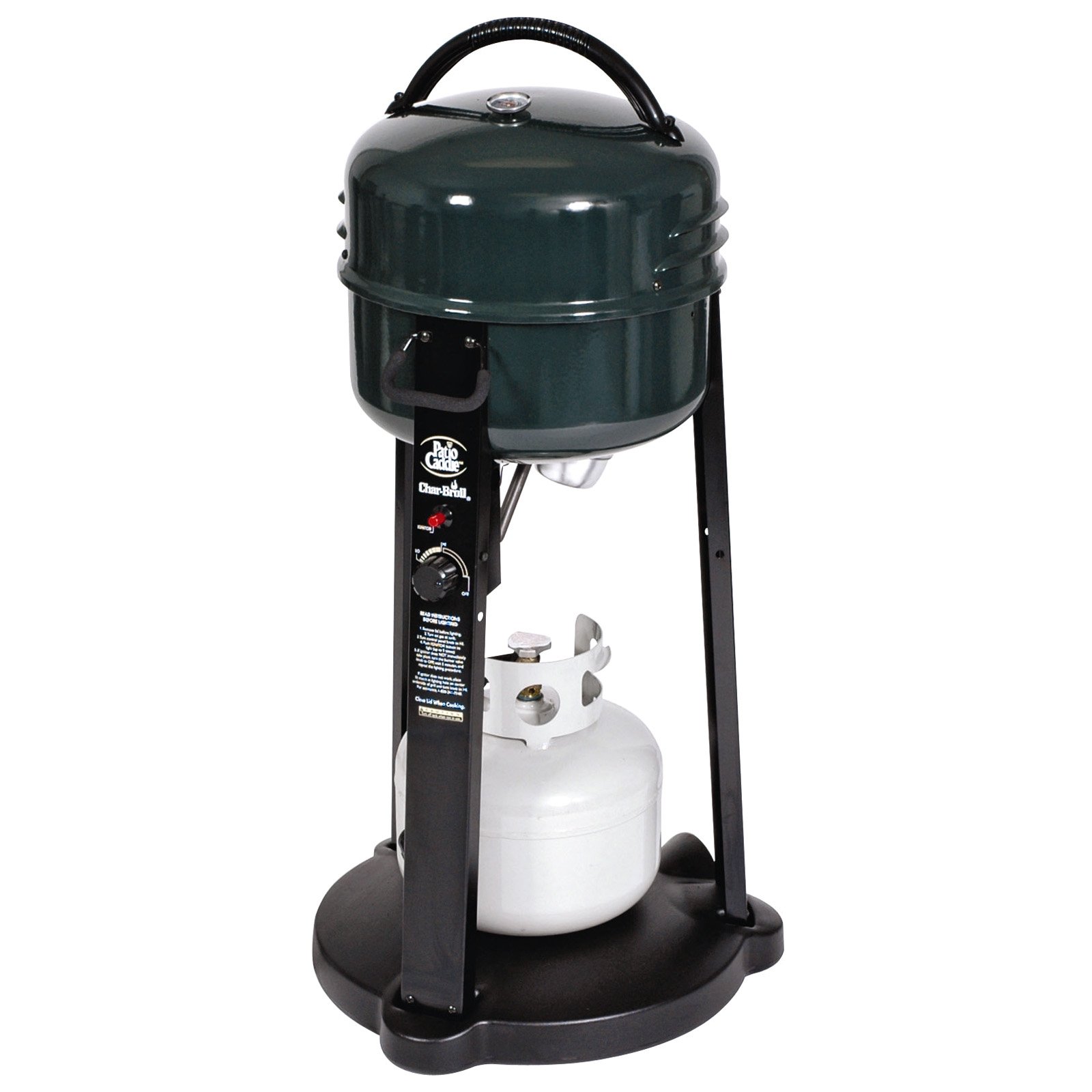 that'll come soon enough. After feeding, watering Murphy, I made
Grilled Summer Squash, Onions & Shaved Asiago
, caught-up on some
Mark Levin Show Reruns
until 8pm, listened to
Gun Talk Radio
until 9pm, and called it quits. My "To-Do List" for the coming week was long.
I managed to sleep-in until 6am on Monday, depite more "SHTF Dreams", took care of Murphy's watering/feeding, made Breakfast and coffee, and started the loads of laundry, changing bed linens, getting garbage ready to go out for tomorrow's pick-up, get some bills paid and mailed, and went over to Dad's at 11am. I was amazed at what I saw; wish I'd have had my camera along to document it. A massive honeybee infestation and nesting. He had a professional beekeeper come in to remove the queen bee and several thousand worker bees from the stone house's east gable side/attic, and they were just finishing-up replacing boards and shingles from his removal/relocation work, before the crew of housepainters got to that side. The beekeeper carefully "smoked" them, carefully removed the queen and 99% of the workers. Dad did get a huge honeycomb, loaded w/ fresh honey, for us to squeeze, filter and enjoy. I'm doing research on various filtration methods. After getting home
at 2:30pm, I got a UPS delivery of
ammo
, made an artery-plugging,
Double-Decker, Grilled Cheese, Roast Beef & Onions Sandwich w/ Chips
for lunch, and worked on the local
caterer
's menu selections and logistics/schedule, for
Mom's Memorial
Mom's Memorial Service Reception, on Sept 8th. By 4pm, it was 91°F and humid, so I stayed-in for the rest of the day. My dr's app't was at 11:15am, and I had some errands to do in that area, plus in southern York County, which I'd save until Thursday, when I could get to my bank, my former drycleaners and get a haircut, all in the same trip. I could see the heavy t-storms coming toward us from the south and southwest; 2"+ were forecast on
NWS
. I shut-down at 9:30 after 3hrs of Talk Radio.
More SHTF Dreams; damn, I'm wondering WTF? Awake at 5:15am, I took care of Murphy's water/food needs, scanned the weather sites for the day's t-storm/rain forecasts, drove over to nearby Rutter's Convenience Store for a quart of milk for my oatmeal (forgot it Sunday at Weis), made Fresh-Squeezed OJ w/ lots of pulp, some Steel-Cut Oatmeal w/ Bananna & Blueberries and coffee, and got an email from my cleaning lady that they'd be in at 8:30am, rather than their usual 10:30. So I had to get out. Over to Dad's for an hour. I had an 11:15 dr's app't and had to get the Jeep gassed-up, first. With a Weis Market Rewards Credit of 40¢/gal, I got 15.545gals at $2.959gal ($46). Nice, just like early-2010. I made the dr's app't by a scant 9 minutes, despite the torrential rains and snarled-to-hell traffic on the way. Excellent 6-month check-up; see him again in November.
Back by 1:15pm, I took care of Murphy, had a Roast Beef Sandwich & Fries Smothered in Gravy for lunch, worked on cleaning condo's super-fast HP 6000 Pro (Win-7 Pro) Computer's internal bays of dust and cat hair (yuk!), listened to Talk Radio until 9pm, and shut-down for the night, as t-storms rolled through the area. Tomorrow would be a clear, dry day, the forecasts said.
After getting-up at 4:30am to feed and water Murphy, I checked the weather and news reports on the computer, let a boatload of MS downloads run through, and went back to sleep until 7. After a nice breakfast of Fresh-Squeezed OJ w/ lots of pulp, Scrambled Eggs, a ½-lb of Bacon, some Rye Bread Toast w/ Keller's® Butter and French-Roast, Turkish-Grind Coffee (from whole, freshly-ground beans) with my Chemex® Drip System. I spent the morning going through old GC&N Files in boxes in my basement, sorting, prioritizing and putting the more valuable documents into my massive Cannon T-54 GunSafe. After a BLT w/ Fried Egg & Cheese and some Twisted Cactus Sherbet, I finalized the Menu for the Catered Luncheon after September's Memorial Ceremony for Mom, sent-in a deposit (they don't take CCs) and drove to Dad's to drop-off some paperwork for him, but he was at a meeting. The painters were busy as bees.
I had to email numerous old pics of the once-beautiful GC&N to my realtor for use in various real estate "Offering Prospectus" for prospective buyers. That took a while to do, since CommieCast now has a 10mb size limit on email messages. I also noticed my Net connection slowing way down from its usual blindingly-fast speeds. With some nagging neck and shoulder pains, I wrapped everything up around 8:45, took some aspirin and called it a day.
After another really bad night of just plain "weird dream" premonitions, and waking-up at 11:48pm, 2:15am, 3am and 4:30am (yes, I'm noting specific times, now), I finally got up at 5:30 on Thursday, fed and watered Murphy, wasn't hungry so I just made coffee, and logged-on to check weather and news. The Net was so annoyingly s-l-o-w that I pretty much gave-up by 8:15am, and just did laundry, dishes, paperwork and cleaned-out the Jeep. Since my dr's appt on Tuesday, I'd dropped 5-lbs from not eating my usual food intake; okay, so be it. I drove down to PNC Bank in Red Lion, and got $50 in nickels and $50 in dimes, plus a boatload of cash in small bills, for when SHTF and the banks stop functioning. Are you ready? After unplugging and rebooting my Cable TV Modem and LinkSys Router several times, the connection improved somewhat, but I was barely able to stream live Talk Radio content. Crap. 69°F outside, while it's 76°F inside the Condo? How does that work with the AC on? Here's an interesting article: small business owners telling the truth about owning a business in today's screwed-up, 0bummer-trashed economy. Exactly what I've said for 2+ years in these "Journal" pages. Surprise, surprise, surprise! (in my best "Gomer Pyle" voice).
After the last of my Bratwürst, Asparagus, Peppers & Onions for lunch, Murphy woke-up and needed feeding/watering, which I gladly did. The Net connection "magically" came back and I was able to stream several Talk Radio Shows for the afternoon and evening, while I worked on some other projects. Even with 80°F outside, there was a nice breeze and low humidity, so it was a pleasant day, overall. Friday starts a new week, for me, so Murphy and I called it quits at 9:30pm.
Your TSHTF Survival
Are you truly ready for when, not if, TSHTF (The Shit Hits The Fan). And a lot of my "Journal" Readers have emailed and called me to discuss what preparations they should take for that "coming awful event". Believe me, "it" IS coming. Based upon what's happening around the world and here in the US, I have a terrible, terrible *gut feeling* that TSWHTF (The Shit Will Hit The Fan), sometime in mid-2012 or in early-2013. Don't ask why; I just do.
First, Israel is preparing for war, after being attacked for years on many fronts, and not fighting back as she should have. This war will truly have "Biblical implications" around the world. The Middle East is rapidly-collapsing under the subhuman, murderous muslim/islamic riots (muslim Brotherhood) and rule ("arab Spring"), with world crude oil prices projected to hit $200+/bbl, or even higher into the $300-$400 range,
Europe is on the verge of insolvency and collapse
, no thanks in great part
to Germany
, teetering-and-tottering Asia and
South America
will quickly-follow, then comes the downfall of
Canada
, and The
USA won't be far behind
, in late 2012 and into 2013. Watch
this video
; be sure you're sitting-down, and don't have any food or liquid in your mouth upon which to choke.
Just Google "survival" and see what comes-up. Damned-near everything you ever wanted to know how to prepare for this for-sure-coming "hellish holocaust", some of it in easy-to-download *.PDF format. Tens-of-thousands of websites are devoted to the topic of "survival". Do the same with "You Tube", and watch the thousands of videos. This is *NOT The Phony Y2K Crappola*; this is for real. I said numerous times that Y2K was a waste of time and money to prepare for, and that came true. I'm reading that "survival stores" are reporting a huge upswing in sales and preparations, and for good reason.
I'm also one of the very, very few who "predicted a 9-11 type event", 2 years and 8 months before it happened. Read down that "Journal" entry to the "Scary Stuff" section, and it was done by the subhuman, murderous muslim/islamic shit/filth/trash, NOT the US Gov't as some morons and idiots (Alex Jones & Co), have and still It's interesting you mention when an old paradigm dies and a new one takes its place. There are people who are still connected to the old one and can't conceive of life without that old paradigm. I think you saw that in the Great Depression. A lot of people never recovered from it because once that hit it was the end of their lives. claim. Need I say more about those certifiable and murderous, subhuman muslim/islamist wackos who are determined to kill all of us Proud Infidels?
Am I an "conspiracy alarmist" or one of those "crazed survivalists", sequestered in a Montana, Idaho, Utah or Wyoming compound or bunker? Not hardly; I'm simply in mid-State Pennsylvania, an Eagle Scout, Class of November 23rd, 1963 – youngest ever Eagle Scout in American History, at 12 years old – Order Of The Arrow/ Vigil Honor, and our BSA Motto was then, and still is now, "Be Prepared". Need I say any more?
Forget all of the "buy gold and silver" bullshit commercials; buy "brass and lead" for your guns. They're a far, far superior investment, IMO. Ammo is truly a "fungible" item; gold & silver aren't at all. They may be "intrinsic", but they're utterly-useless in a collapsing/collapsed society or world. Do the requisite research, as I've done. 'Nuff said on that subject.
BTW, how are you stocked-up for incandescent light bulbs? Within 4 weeks, manufacturing and using 100w incandescent will become "a crime", thanks to stupid-assed, liberal moron chimp, shit-for-brains, George W Bush & Co, in 2007. You'll be forced, under penalty-of-law, to use the very expensive,
dangerous and short-lived CFLs (Compact Fluorescent Light bulbs). Better
stock-up NOW
on 60w, 75w and 100w incandescents, where and when you can find them, before they become unavailable and illegal!
This government's ***CRIMINALLY NUTS***, in trying to regulate our use of anything and everything! It's fascism, socialism, Leninism and communism, dammit, and it won't stand! Where is that in The US Constitution? The US Government isn't empowered to force us to do or buy anything, and has overstepped its legal authority in The ENUMERATED Commerce Clause. The Commerce Clause is quite specifically an enumerated power listed in the United States Constitution (Article I, Section 8, Clause 3). The Contemporary Commerce Clause debate, When "decided by the SCOTUS in the Summer of 2012", will cause CWIII, if upheld. Stockpile NOW, because TSHTF before/during/after the November General Election!
Gold is NOT the way to go; lead and brass (aka ammo) ARE. Mark my words!
TSHTF this or next year, and members of the corrupt, criminal US Congress are helping racist, commie, lowlife scumbag Barry "Fuck America!" ∅bummer (SAMBO-IL), by either collaborating with him or cowering before him, on his You are going to see, in metro areas, the absolute worst in humanity, as the people that are most dependent upon a collectivist system, whether they're these Occupy Well Street people, or people who are loaded up with debt, they are totally unprepared for an economic reality where their paradigm does not function. As a result they're going to go through the absolute most disgusting inhumanity that I think any American has ever seen as they go through this anger phase – and it's going to result in riots, and starvation and bloodshed. It has to happen. You don't have people's life savings disappear and people become desperate, and not have that happen. coming "Race War" plan.
We are *at war with Iran*; no doubt about it. Get used to it. And shit-for-brains, racist, commie, lowlife scumbag Barry "F•ck America!" ∅bummer (TRAITOR-IL) has politely "asked" for our formerly Top Secret RQ-170 Sentinel Drone "to be returned". What a dumbf•ck ∅bummer is! He should be charged, tried and imprisoned for *treason*, IMO.
I've been saying, for the past 2-3 years, that no one should buy any gold or silver; it's worthless crap if TSHTF (The Shit Hits The Fan). Instead, buy guns and ammo; they're a far, far better investment, IMO. Any questions?
Uh-oh, it's beginning to happen in Europe. Better get ready for it to come over here, soon, as The Fed f•cks America, once again. Time to abolish The Fed and its corrupt, criminal influence on America's economy!
Here's a very useful List of Barter Items, for when TSHTF. Get and stockpile those and more, if you know what's good for you and your family! Think I'm kidding? Better read this and think VERY carefully about it.
With the FBI already considering many US Citizens as "sovereign citizen extremists", are you ready for "Rex 84" & The FEMA Camps? A new bill has been introduced in the US House of Representatives called the National Emergency Centers Act or HR 645. This bill if passed into law will direct the Secretary of Homeland Security to establish
national emergency centers otherwise known as FEMA Camp Facilities on military installations. Some more detail on "Rex 84",
right here
, written by, very disappointingly, USMC Lt Col Oliver North.
"Economic chaos" ahead? You betcha. Are you and your family ready for it? It IS coming, at out current rate of out-of-control government spending.
Before TSHTF, here are 20 Lessons From The Streets of Cairo. Worth reading, if you plan to survive.
And before TSHTF, here are Innumerable Lessons From The Collapse of Bosnia, in 1992. Also worth reading, if you plan to survive.
Do you live near a "terrorism hot-spot"? Check the map. Here's DHS' recently-issued "White Paper (*.PDF)" on it, from 1970-2008, published by the University of Maryland.
Do you know what an "EMP Attack" is? Now you do. *When* it happens, not *if*, we're all f•cked, unless we're prepared to live in the early-1800s. That's why I write this stuff.
Are you ready for ∅bummer's (TRAITOR-IL) "October Surprise"?
What about access to land and fresh water? Right here's an article to address those concerns.
Are you worried and prepared for the coming paradigm shift? How's your preparation work coming along?
The end of the dollar is coming; are you prepared for it? Here's a guide to a few canned foods.
Looks like a "race war" is coming, thanks to the hate-filled nigga race-pimps Jackson, Sharpton, Farrakan and New Black Pampers®, and time is growing shorter and shorter before TSHTF.
Don't let the possibility of DHS watching your every move deter you in preparing for TSHTF; do it regardless. Your and your Family's safety & survival always comes first. Beware of what your neighbors will do if you're prepared and they're not.
State and local resistance to the detention provisions contained in the 2012 National Defense Authorization Act (NDAA) continues to grow, rapidly-emerging as a nationwide movement against the illegal and unconstitutional Federal Jack-Booted-Thugs' powers.
America is already being turned into a giant prison camp, and 90% of Americans either go along with it or don't see it happening. I do.
When prepping, always plan your survival purchases first on paper; buy them afterward.
Here's another good preparedness/precious metals website, 321 Gold. No, I don't believe in gold & silver, for what's coming. I believe in *lead & brass*/*food & water* for that situation; the other stuff comes much, much later.
Here's a new "warning" about a solar-based EMP event. If it happens, TSHTF.
If Iran attacks America's infrastructure, we've got major problems. Are you prepped and ready for it, when it happens?
Are you on a tight budget, in a apartment of small house? Try these link resources.
What happens to a non-Prepper? Read it at your own edification.
Good, solid Prepping information and related links? Right here.
Canned, excellent quality meats for long-term storage and use? Right here.
Shhhhhhhhhhh, don't tell anyone about your "prepping" activities. Keep it quiet, and read this.
Here are the 5 Warning Signs that America is in decline.
What if you're a "Beginning Prepper"?
Ever wonder what "the new normal" might look like? Read it, in chapters. Prepped yet?
What are the 5 symptoms of SHTF happening?
The US is headed for a "fiscal cliff"? Gosh, all of the articles posted at the link in this section, have been saying that for many months. And the "geniuses" in DC are just figuring that out? Well, slap me silly!
Did you know that when the trucks stop, it's over?
Here's Part 1: Preparing For Disaster. And here's Part 2: Preparing For Disaster. Have you ever thought about what happens to Security During A Breakdown?
Here's "The A-to-Z List" of what you'll need to survive. It's daunting, but you may already have much of it, in-house and not realize it.
There's a new Preparedness Manual, available in *.pdf form, right here. Get it, please.
In case you missed it, hee's the "Grandaddy" of Preparedness Manuals.
Why it is absolutely critical to stock up for hard times and worst case scenarios; right here.
Ever wonder what the next "Bank Holiday" is going to be like? Brace yourself.
Things Which Make Your Head Explode
Okay, I said "no more politics", but I lied. I can't pass-up Barry Hussein ∅bummer saying this unbelieveable lie about the economy, and his blatanty-detatched state-of-mind. Barry Hussein ∅bummer's quite obviously mentally-ill with deluded liberalism, and needs impeachment and medical treatment. The Sambo-In-Chief asshole then retracted his obvious lie! Bring on Ol' Lunchbucket Joey "Plugs" Bidet (IDIOT-DE)!
Nuke that lib-dem shithole, Philly, after convicting this man in a legal Castle Doctrine shooting!
Some People Just Need Killing
It's not my intentions to be the judge here — that's God's "job" — but rather to "hasten the meeting" so that He can send the following subhuman filth to the "Fires of Hell", "River or Lake of Sulphur", or whatever He deems appropriate. I'd gladly/happily volunteer, at no cost to any of my Hard-Working, Fellow US Taxpayers, to gladly/gleefully/happily headshoot these murderous, lowlife dirtbags of all stripes — their skin-color doesn't matter one whit to me, at all — and rid American Society's innocents — especially our too-vulnerable, "Whosoever shall shed man's blood, his blood shall be shed: for man was made to the image of God."
– Genesis 9:6 precious children and the frail, defenseless elderly — of the subhuman criminals who prey upon them, once-and-for-ever. And yes, I'd rather see one innocent man convicted and executed, than 10 murderers, robbers, child rapists-murderers freed, to rob, rape and murder again. Hey, call me an "Old Fashioned Conservative"! Too harsh? Nah. Just & RIGHT on that issue!
Society's innocents — our precious, defenseless children and the frail, defenseless elderly — must be protected from predators, murderers, rapists, robbers and other subhuman filth, at all times and at any cost, IMO.
The 6th Commandment actually says: "Thou Shalt Not Murder". It does NOT say, "Thou Shalt Not Kill." I personally don't consider any summary-execution — except by subhuman, murderous muslim/islamic pigshit — as murder, in any way, shape or form. It's "Due-Justice-For-Crimes-On-This-Earth", IMO.
"100 years from now, I want the filthy, stinking subhuman islamic/muslim filth's childrens' childrens' childrens' Yes, I agree with the premise of this article, that "the death penalty is a Noahic Covenant with God, in a post-flood world", and America should apply it every-damned-day, to those deserving death for their crimes against society and its innocents. children to cower and cringe in fear whenever they hear the sounds of jet engines overhead because their legends tell of fire from the sky. I want them to hide in wet, dark caves and hellish-holes in the earth, shivering with terror whenever they hear the roar of diesel engines because the tales of their ancestors talk about metal monsters crawling over the earth, spitting death and destruction. I want their mothers to be able to admonish them with "If you don't behave, the Pale Destroyers will come for you", and that will be enough to reduce them to quivering obesience. I want the annihilation to be so complete that their mythology will tell them of the day of judgment when the stern gods from across the sea – the powerful Americans – destroyed their forefathers' wickedness."
America: KILL THIS FUCKING, MURDEROUS SUBHUMAN muslim Fort Hood shooter Nidal Hasan FILTH! KILL IT! I volunteer to put a bullet thru its stinking, murderous islamic head! KILL IT!
KILL this subhuman piece-of-shit, Jacob Stanborn, 25; oh wait, Mr Justice delivered justice and did kill him. Nice shooting!
Give this Father a medal for killing his 4-year old daughter's molester!
Subhuman, piece-of-lowlife-shit, Andres Baca-Linares, 29, needs killing for sexually assaulting a 3-year-old relative, and is now charged with threatening to injure the young girl's mother and grandmother. KILL HIM! End of problem.
Nice shooting, Doug Snarski, 55, for ridding the world of the lowlife, piece-of-shit Sean Parsons, 43, on May 13.
Subhuman, piece-of-lowlife-pimp-shit, Calvin Sneed, 22 from Compton (CA) needed killing, and Barry Gilton and his longtime girlfriend, Lupe Mercado, did just that. They should get a medal for helping to clean-up society, IMO!