"Rain Love" (opens in separate window)
Google Doesn't Want You to See This Letter From a Christian Pastor About 'Pride Month'.
friday, june 23
rd

, 2023
The letter -- read it in its entirety below -- was posted on June 5th, on the Pyromaniacs blog, which is hosted on the Google-owned Blogger platform. It was a thoughtful letter with sound biblical advice for families trying to navigate the rainbow-saturated month of June. In fact, I forwarded it to my son and daughter-in-law and told them to bookmark it, for when those questions come up with our granddaughter, as they inevitably will.
Not long after the letter was posted, Google/Blogger stepped in and censored the post. If you try to access the page now, you will see this:
That's because the powers that be at Google deemed it hate speech:
Except now Blogger has deleted my ?????????????????????? post "???????????????? ???????????? ???? '?????????? ??????????' — ?????????????? ???? ???????? ????????????????," because they deem it "???????? ????????????." https://t.co/ga62b5VydH pic.twitter.com/dJ83afLgEc

— Dan Phillips (inspired by a largely true story) (@BibChr) June 8, 2023
Not only that, but the post has been scrubbed from archiving sites like the Wayback Machine and Archive.ph. It has also been disappeared from Google Search. And Blogger apparently even removed it from the backend of the site—a scary development that I'd not heard of before.
Phillips told PJ Media:
After about seven years without a post, I posted a copy of a letter I sent to the congregation I serve in Houston, Texas. I wanted to help parents talk with their children about the ubiquitous "Pride Month" intrusions. Then I followed up with a sermon. But someone flagged it to Blogger, where it was ruled that my post was "Hate Speech." Their definition: "content that promotes or condones violence against or has the primary purpose of inciting hatred against an individual or group on the basis of their …sexual orientation, gender, gender identity, or any other characteristic that is associated with systemic discrimination or marginalization." This, of a post that literally says "we don't hate people who want bad things…. We love people who don't know Jesus…" But today, to believe in the actual Jesus is to be called a "hater." You will find my letter posted elsewhere, unedited.
He also had some salient questions for Blogger/Google:
Here's the Q I'd like to ask Blogger.

Given that th Christian pos'n is:
-Homosexuality is sinful, and therefore ultimately deadly;
-Jesus Christ saves any and all repentant sinners; and
-It is hateful to tell homosexuals they have no hope
…is Christian speech forbidden?

— Dan Phillips (inspired by a largely true story) (@BibChr) June 8, 2023
In follow-up tweets, Phillips said,
The letter I wrote specifically forbade hatred and specifically enjoined love, prayers, and willingness to help. If a simple statement of the old-as-the-Bible Gospel of Christ — that sin kills, that we are sinners, and that Christ saves repentant sinners — is "hate speech" requiring censorship, then Christianity must be censored. What is real hate speech? Real hate speech is telling people that they are doomed to live hopeless lives as slaves of destructive sin. It is telling them that other sinners can be redeemed and freed in Jesus Christ, but not them. It is telling them that their only hope is paper-thin rationalization and censorship of all contrary views. That's hate-speech. To say nothing of the speech that condemns and slanders Christians for simply telling the truth about Christ's dying, redeeming, saving, transforming love.
(You can listen to Phillips' sermon on the topic at Copperfield Bible Church here.)
Editor's note: At PJ Media, we're not afraid to talk about things the Big Tech giants are trying to censor. We've largely given up on social media, having been censored, demonetized, and demonized. Thanks to reader support, we've been able to keep the lights on when many other sites have shut down. If you enjoy and benefit from the articles you read at PJ Media, would you please consider becoming a VIP member? You'll not only get lots of cool benefits (read about them here), but you'll also become part of the team, helping us fight back against the censors who are increasingly emboldened and aggressive. If you use the promo code SAVEAMERICA, an annual Gold membership will cost you less than $4/month. Sign up here.
Google and the other Big Tech giants are happy to promote content with a scrubbed-down version of Jesus — a hippie-dippie who only cares about love and winks at sin. But the real Jesus of the Bible? The one who condemns sin and talks about hell? He has increasingly become verboten.
We're in a very scary place right now in America, where the "faith once for all delivered to the saints" is considered hate speech and censored by the world's most powerful tech company. Christians are told to "contend" for that faith," yet we are increasingly sidelined by the culture and its rainbow idols.
But please understand: This is nothing new. Jesus warned that the world would hate Christians just as it hated him. Throughout the history of Christendom, persecution has been the rule, not the exception. Now that pagans, heathens, and other God-haters are running the country (and that includes many in the so-called conservative movement), expect the attacks, censorship, and discrimination to get worse.
But take heart, Christians. The God who said that "all who desire to live a godly life in Christ Jesus will be persecuted" also said, "Blessed are those who are persecuted for righteousness' sake, for theirs is the kingdom of heaven." He also said that "the gates of hell shall not prevail" upon the church of Jesus Christ.
Parents, your job is to inculcate your kids with the truth of God's word. Saturate their lives with it. Memorize scripture with them, take them to a Bible-believing church, and model your faith boldly and without apology. The world wants your children. Do everything in your power to protect them from the "flaming darts of the Evil One." The sword of the spirit—the Word of God—is your most effective weapon.
Dear CBC parents,
We all wish we could shelter our children from the harmful and corrupt elements of our God-hating culture. Apart from living under a rock, this is becoming increasingly impossible. The homosexual-and-much-more agenda has increasingly intruded itself into every area of American life, from the media to sports to department stores to fast food restaurants and coffee shops.
I am writing to try to help you talk to your children. I'll write it as one side of a conversation. Use any part that helps you address matters that arise in your children's world.
You asked me what "gay" and "homosexual" and "trans" means, and why you suddenly see the word "Pride" everywhere. I'm glad you asked me! Let me try to explain it to you.
We've read Genesis together. You know that God created the world as a perfect, wondrous place. And you know in Genesis 1 He created Adam and Eve without sin, or any of the awful things sin does when it gets inside someone. Adam and Eve loved God and were happy with themselves, with each other, and with their world.
But then Satan came along in Genesis 3, and he got them to be dissatisfied with what God gave them. He tried to make God look like He didn't care, and like He didn't really want what was best for Adam and Eve. Satan tried to convince them that they knew better than God what was right and good, and what was best for them. Now you know, that is pride. Pride blows us up like balloons — all big and impressive looking, but with nothing but air inside. So in their pride, Adam and Eve rebelled against God.
When they did, they died inside. The happiness and wholeness they had were gone. They weren't happy with themselves, or each other, or their world — or God. So they had to find ways to try to make themselves feel happy, and to hide the guilt they had inside. They felt guilty, because they were guilty. They had sinned against God, their Maker.
All those words you asked me about come out of this. They are all about people dead and broken by sin, still trying to find happiness by defiantly shaking their fist in God's face and pretending they're smarter than God.
You remember that God made Adam and Eve, a man and a woman. That's what sex means —- it means being a man, or being a woman. People say "gender" today, but gender is really a grammar-term, about words, not people. "Sex" is the better word here. How many sexes did God make? That's right: two. And when God saw it wasn't good for the man Adam to be alone, what did God make for him, in Genesis 2? That's right, a woman, named Eve. So God invented marriage, when a man wants to be with a woman in a special way, and a woman wants to be with a man —- only the two of them, with each other.
But all of us children of Adam are sinners, and sin ruins all our good desires and feelings that God gave us. Sin makes us want what we shouldn't want, and it makes us not want what we should want.
So some poor sad men don't want to have a woman as their wife. They want another man. And some poor sad women don't want a man, they want another woman. They are ashamed to want these things, they feel guilty. When we feel guilty, we can only do one of two things. We can go to God, confessing our sins and finding His forgiveness and help. Or we can pretend that we're okay, and just keep holding to our sin. When people want to pretend these broken, wrong desires are okay, they call it being "gay," pretending to be truly happy. But they don't have peace with God, and they won't be happy when God's patience comes to an end and He judges them.
And then there are other people so broken by sin that they aren't willing to be what God made them. God made them a man or a woman — remember, He only made two sexes — but they want to pretend to be something else. Men want to pretend to be women, and women want to pretend to be men. Of course, we are what God made us, and no one can really become the opposite sex. They may try very hard, and even hurt themselves, but it just can't be done. Still, sometimes we keep pretending, even though it really harms and shames us to do so. And when men or women pretend to be the opposite sex, they call it being "trans."
So they took the whole month of June to pretend together that all these wrong and harmful things are good, and they call June "Pride" month. Like the Bible says, their "glory is in their shame" (Philippians 3:19).
But things are what God calls them, aren't they? Not what we call them. So men are always just men, women are always just women, and we can only really marry someone of the opposite sex from us. A man marries a woman, a woman marries a man. Anything else can never really be marriage.
Isn't it sad to think about people so badly wanting things that are bad for them? Isn't it awful that what people think will be good for them is really bad for them? But that's what sin does. It does that to all of us! It's why children want to disobey their parents. It's why parents sometimes fight each other, or don't do such a great job being parents. Sin is behind everything bad that we do or feel.
But remember, God so loved sinful men and women that He sent Jesus to save sinners. Jesus can save any sinner! There is no sin too big for Jesus. He shed His blood so that His people could be forgiven and freed from every last sin of every size! When we turn from our sin and believe in Jesus, we can know that all our sins are forgiven. Isn't that just the most wonderful news there is?
Even more, Jesus died so that His people could be given new hearts, and so that God's Holy Spirit could live in our hearts. So God removes our old heart that wanted awful and bad things and hated God, and He gives us a new heart. That new heart wants to love God, and believe Him, and walk in His ways. So all of us, whatever our sins were, can be made new people, children of God, learning to love what God loves and hate what God hates.
So we don't hate people who want bad things. We would be exactly the same if it weren't for Jesus. We love people who don't know Jesus, we pray for them, we want to help them, we want to tell them about Jesus. And when they believe, we accept them and love them and help them to learn to walk with Jesus, just like we're doing.
Thank you for asking me. Always feel free to ask me any questions you have!
I pray this is helpful to you.
Pastor Dan
© 6.08.2023 by Paula Bolyard, "PJ Media". (H/T to Pastor Tom).
A Day In The Life.
Up at 6a on Friday, I went thru my finger stick to check my BSL (Blood Sugar Level) and recorded it on my Diabetes 2 chart, made coffee and breakfast, took a 300mg Tylenol Extra Strength for various back and hip pains, had a couple smokes in the semi-cool garage and checked the leftover errands list. It was a cloudy 61°, and forecast to hit 76° with HEAVY T-STORMS.
I tuned into the Chris Stigall Show LIVE, 6-9, to get some news and perspective, opened the garage door to get some fresh air, and re-checked the weather and news. A major t-storm was approaching us, but just a little too far west of us, to do much good. I got ready for the day, and left for the Mt Rose Cemetery meeting, at 8:30.
Have you listened to Tucker Carlson's Show on Twitter? Here are the episodes, so far: Episode 1, Episode 2, Episode 3, Episode 4. Enjoy.
I left at 8:30, thinking there'd still be traffic on the roads, but the roads were almost empty. After the 20min meeting, I stopped at the New Eastern Farmers' Market and picked-up some delicious ready-to-eat foods and fresh veggies. As I was getting ready to leave the Market, the sky opened-up and poured nd poured and poured, so I had to wait for a short break, and run to the Jeep with 2 bags of food. Damn, I unpacked and had a good lunch. Around 2, I got tired and grabbed an almost 3hr snooze on the LR couch.
Back up around 5:30p, I had a nice dinner, watched the news and a "Gold Rush" series spin-off, "Hoffman Family Gold" until 11:30, and unplugged. I have an electrician coming in the morning, so I need to get some sleep and get up at a decent hour.
Awake and up at 8:15a on Saturday, a nice 64° with a breeze. Blue sky, with clouds, but not the Wildfires' milky-white haze. There's another ***AIR QUALITY ALERT*** in effect, but I'm only going for a short walk around the condo complex, so no biggie. I sat on the back patio admiring Mother Nature's handiwork, with all the plants I'd installed a few years ago, and some new ones I dug-in this year. By 11:30a, the Canadian Wildfires' smoke clouds were overspreading the area, and beginning to look like rain. No such luck. The clouds passed, my electrician arrived, and we had to go to Lowe's to get a new wall rheostat and cover plate. He'd left his cellphone at Lowe's®, leaving it on a shelf in the electrical dept, when he was examining packages of rheostats, instead of putting it in his back pocket. After the light switch was replaced and tested, he couldn't find his phone, and we had to drive back to Lowe's® so he could retrieve it. Heh.
I paid his invoice and spent the afternoon snoozing on the back patio. 2hrs. Damn. I had dinner, scanned the news websites, watched the news and continued watching that "Gold Rush" series spin-off, "Hoffman Family Gold" until 12:30a, and unplugged.
I slept-in until almost 9a on Sunday, a sunny, but high-overcast day, and more poor air quality from the fires up north in Canada. After two carafes of French House Dark Roast Coffee, I scanned the news and weather, grabbed the usual morning shower and got ready for the day. I had 2 loads of laundry, get the garbage and recyclable bins ready for tomorrow's p/u, and watch an afternoon of racing: F-1, IndyCar and IMSA. Woo-Hoo. Life is good.
The F-1 and IndyCar races were good; I couldn't find the live IMSA race anywhere on TV. I did 2 loads of laundry, called Sherry at work, at Hollie's Shop, and did some condo chores, in between lunch and dinner. Then, I fell asleep in my office-sunroom chair until 6p. Time for some dinner. I re-scanned the news and weather, switched over to the 82" Samsung QLED 4 HD TV, for the evening's "Expedition Unknown" series, and called it Yankee Doodle at 11p.
Up at 8a on Monday, it was a sunny, already 72° and humid morning, forecast to hit 90° today. Garbage and recycle trucks were going thru the complex, I made coffee and fired-up the office-sunroom's HP desktop. I scanned the new and weather sites, to get up-to-date, had a quick breakfast, and left for Dallastown, down south, to drop-off/pick-up my shirts and jeans at DeVono's Cleaners. After a light breakfast, I put the garbage/recycle bins away, and left at 10:15 for the trip down south, to the cleaners.
Traffic was a bitch, what with all he construction chokepoints, which will go on all Summer and Fall, right up to Winter. But at least the housing market is coming back; not that I have anything to sell. I had lunch and got my Nephrology file ready for a 2:20p app't. Traffic was okay, and I was home by 3:10. I needed to get 50 copies made of my blank BSL chart, for my and the Endocrinology Dep't records, but Staples has closed and moved. Damn! There's one in West York, so I'll go there tomorrow morning, and then to Weis Market, before meeting Sherry at 2p, to get in some walking.
I hit the LR couch for a short snooze, had dinner and watched an old 2021-2022 Discovery series -- The Mystery At Blind Frog Ranch -- until 11:30p, and called it a day.
Awake at 6a and up at 7 on Tuesday, a heavily-clouded, 67°, *Poor Air Quality* and humid morning. I made coffee, had a smoke, checked the news and weather on my office-sunroom PC, and tuned into the "Chris Stigall Show" until 9, when the "Chris Plante Show" started. I started a 2nd carafe of coffee, the wind died outside, and the humidity got worse. I checked eMail and allowed the Norton 360 Premium Back-Up to run to my external "My Book" HD. Showers tonite and rain tomorrow -- the First Day of Summer -- and we need it badly. The lawnmower guys didn't mow for the second week in a row; the grass is short and browned-off, due to drought. Ooops, the forecast changed; no rain until perhaps the weekend.
Sherry and I had a good walk, I got an LED ceiling light for the garage -- and will go back tomorrow for 2 more for the basement during my quest to find a copy store -- and then came back to my place, to relax and talk. Too soon, it was 5:30 and she had to get home top North York. I finished-up chores around the condo for the next hour, or so. Locally, we had an 12" water main break, just down the road from me, while Sherry and I were walking, and water service was interrupted for the East York area, and beyond. But I didn't notice any disruption, so they apparently got it repaired.
Here is Tucker's 5th Episode, on Twitter.
I had dinner, watched the news and did paperwork for a couple of hours, until sunset at 8:45p. Tomorrow is the first day of Summer, and the longest day of the year. I watched Discovery's "The Mystery At Blind Frog Ranch" until 1a, and unplugged.
Awake and up at 7a, made coffee, overcast milky-white cloudy, *Excellent Air Quality*, a good northeasterly breeze and fresh air in the garage, as I had coffee and a couple of smokes. Life is good. I scanned the weather and news sites, tuned into the "CS Show" until 9. The forecast is for showers tonite and some spotty rain for tomorrow. Heh; that'll sure change. My impact sprinkler order arrived yesterday afternoon, so I assembled them and will use one today.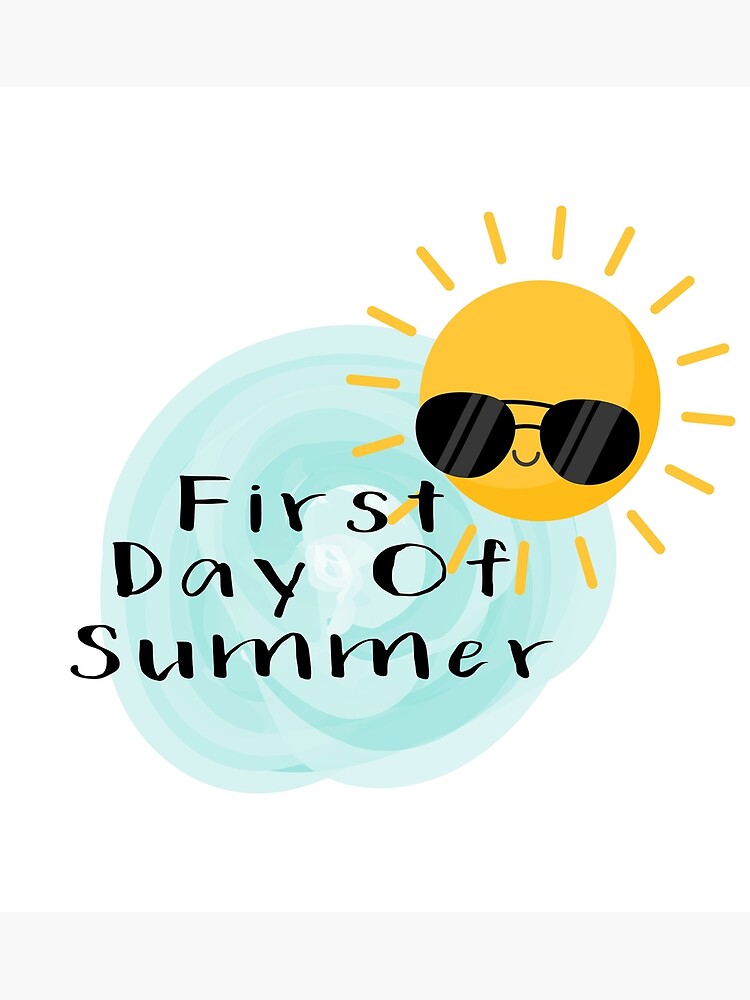 The "CP Show" came on at 9, but I lounged around until 10, and then got ready for the day. My electrician was due here at 12:30-1p, to fix the kitchen lights, again, so I put-off my errands until this afternoon, and the one to Staples in West York, until tomorrow. Today's the First Day of Summer, and the longest day/ shortest night, of the year, during the Summer Solstice.
Every newsbreak, on the radio or TV, is seriously dismaying, when you realize that the leftist filth, now in control of our government, are doing this stuff on purpose, to crash our economy and society. Everything from transgenderism to rising crime, from inflation to infiltrating our once-proud and strong US Military with subhuman faggots and transgender lowlifes, is done on purpose. It's the "Inversion of Virtue"; the worship of the lowest forms of life, over those who strive to live better lives, and help others to do so. I think America is waking-up to 'woke' crap. Disgusting and sad that we've come to this two-tiered "IN-Justice system" for America. Sickening.
The only source of knowledge is through experience.
I ran my one-of-three errands around 11:30, with traffic building, and construction chokepoints, everywhere. My electrician arrived at 12:30p, and everything that could go wrong, did. What a mess. I wound-up taking a faceplate from the basement stairs to use to cover a 215yr old round rheostat switch, because the "new one" I'd bought from Lowe's was defective. They don't warranty any electrical items or parts. After he re-fixed it, with my old parts, I fell asleep on the LR couch for a couple hours, and the rain started. Glorious, much-needed rain!
I watched the remainder of season 2's episodes of "The Mystery At Blind Frog Ranch", and switched-over to the new episode of "The Secret of Skinwalker Ranch" until dinner, and then switched to the news. I watched a movie called "AmeriGGEDON" until 10:30p, and called it a night.
Awake at 7a on Thursday, the rain continued and got heavier than yesterday afternoon. Wundebar! I made coffee, fired-up the computer and the furnace, as it was a cool 56°, so the fresh air in the garage felt and smelled good. It was only rated "Fair Air Quality", though. I tuned into the "CS Show", from 6-9, until the "CP Show" came on 9-12. I followed the AccuWeather.com maps as the massive front and t-storms moved-up the East Coast, since yesterday afternoon, and the ¾" so far, was most gratifying.
I drove over to the nearby Rite Aid pharmacy about 11:30a, and didn't encounter much traffic, but the return trip had a repaair-related massive detour, as Rt24 -- the area's main local north/south artery -- was blocked due to the water main break re-construction, yesterday, and the detour took an additional 12-15 mins to get thru all the side streets, due to traffic. I finally got home thru the convoluted route, had lunch and 2hrs snoozing on the LR couch. I studying AI (Artificial Intelligence) now, and have been researching videos, podcasts and pics to learn some techniques. The only problem is that I don't have enough RAM Memory in my computer (16Gb) to do all the graphics; I'd need a minimum of 64Gb, and my RAM isn't made anymore, nor do I have enough plug-in slots on the motherboard to accommodate that many sticks of RAM. No point in even downloading the 4 main types of software, if I can't run it, without crashing my HP unit. Damn.
I had dinner, watched the evening news, and picked-up on past "Gold Rush" episodes in season 12 that I hadn't seen. By 11p, I was ready to call it a night.
Tomorrow starts a new week her in the "Journal", and next week is pretty clear, except for one morning Dr's app't, on Thursday. Doesn't suck top be me, for a change.
NO JAIL TIME: Hunter Biden Pleads Guilty In Deal To Avoid Jail.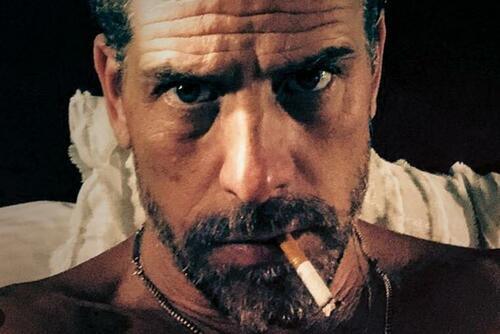 President Joe Biden's son, Hunter, has been charged with a gun felony and two tax misdemeanors.
Hunter Biden was charged with illegally possessing a handgun in 2018 along with failing to pay federal taxes in 2017 and 2018.
"The first Information charges the defendant with tax offenses – namely, two counts of willful failure to pay federal income tax," according to U.S. Attorney David Weiss' letter. "The second Information charges the defendant with a firearm offense – namely, one count of possession of a firearm by a person who is an unlawful user of or addicted to a controlled substance."
Hunter has agreed to plead guilty to the tax misdemeanors and entered a probation agreement for the gun charge, Axios reported.
© 6.20.2023 by BRIANNA LYMAN, "Daily Caller".
6 Reasons DOJ's 'Get Trump' Documents Case Is Seriously Flawed.
???
Proving a defendant's intent and knowledge can often be tough. But it's even tougher here because of the Presidential Records Act.
I am a former assistant U.S. attorney, worked on two Supreme Court confirmations, and clerked for two federal appellate judges. I have reviewed the indictment brought by Special Counsel Jack Smith in the documents case against former President Donald Trump, and have serious concerns with the way this case is being framed in the public and with some aspects of the way the prosecution itself is being conducted.
Here are six major issues I see that need to be addressed by the special counsel's team:
1. Interplay Between the Espionage Act and the Presidential Records Act
Others have already spoken insightfully about the scope of the Presidential Records Act (PRA). Mike Davis of the Article III Project has published and spoken on the subject, and Michael Bekesha of Judicial Watch had a fascinating article in The Wall Street Journal detailing his experience litigating the Clinton Sock Drawer Case.
Basically, their argument distills down to the idea that the president's authority to retain personal records, as well as his rights to access his presidential records, make it impossible to prosecute him under the Espionage Act section at issue here, § 793(e), because the government cannot prove "unauthorized possession," as required under the statute.
I want to make a different point relating to the intent element of the Espionage Act, the statute Trump is being charged under.
Section 793(e) requires the government to prove that the defendant knew he had National Defense Information (NDI) in his possession, knew there was a government official entitled to receive the information, and then willfully failed to deliver it to that official.
This is a very high set of mens rea bars to jump in any circumstance. Proving a defendant's intent and knowledge can often be tough. But it's even tougher here because of the Presidential Records Act.
The Presidential Records Act sets up a system where the president designates all records that he creates either as presidential or personal records (44 U.S.C. § 2203(b)). A former president is supposed to turn over his presidential records to the National Archives and Records Administration (NARA), and he has the right to keep his personal records.
Based on the documents I've read and his actions I've read about, I believe Trump viewed his "boxes" as his personal records under the PRA. There are statements he made, quoted in the indictment, that support that view. If Trump considered the contents of these boxes to be of purely personal interest, hence his designation of them as personal records, did he knowingly retain NDI?
Did he really think these documents, like years-old briefing notes and random maps, jumbled together with his letters, news clippings, scribbled notes, and random miscellaneous items, "could be used to the injury of the United States"? Or did he just think of them as mementos of his time in office, his personal records of the four years, akin to a journal or diary?
If he thought these boxes were his personal records, he may have believed NARA simply had no right to receive them at all — meaning he did not willfully withhold anything from an official he knew had the right to receive them because he didn't believe that anyone had the right to receive them.
By breathlessly bandying around classification levels and markings, the special counsel is trying to make this case seem much, much simpler than it is. Classification levels do not automatically make something NDI, and having classified documents in your possession is not enough to convict here. It is simply not the case that the fact that previously classified documents were found in boxes in a Mar-a-Lago bathroom means Trump is guilty.
That's what they want you to think, and that has the media's inch-deep view for the most part, but it's dead wrong.
More than anything, this case hinges on the ability of the special counsel to prove "beyond a reasonable doubt" aspects of Trump's state of mind that will be extremely difficult to prove in this case because of his obligations and rights under the Presidential Records Act — in addition to all of the usual issues.
2. Classification and National Defense Information
Just because something is classified — even Top Secret, SCI, NOFORN, FISA, pick your alphabet soup — does not mean it is National Defense Information within the meaning of the Espionage Act. NDI, for the purposes of an Espionage Act prosecution, is defined as one of a long list of items "relating to the national defense which information the possessor had reason to believe could be used to the injury of the United States or to the advantage of any foreign nation."
A lot of the documents listed in the indictment are older, or seemingly random. Would Trump in 2022 have had reason to know that a 2019 briefing document "related to various foreign countries, with handwritten annotation in black marker" could harm the U.S. or help foreign countries?
It is tough to say because we cannot see the documents, but that is a question the jury is going to have to decide in the end, and Trump's legal team needs to drive home this point over and over again: Classification is not dispositive in this case. Harm to America or benefit to foreign countries is the standard.
Anyone who has worked around government knows that overclassification is a huge problem. A ton of documents end up being classified because of arcane technical rules that may not reflect the real world. If the president were to ask the Navy what's for lunch for the next week at Coronado, for example, there is a good chance the answer comes back with a classification marker on it.
To put it simply, not everything classified constitutes NDI. This case revolves around actual legal standards and statutory language, not a bunch of scary-looking all-caps acronyms.
3. Walt Nauta and DOJ Misconduct
Far and away the most troubling side story to emerge from this saga so far are the allegations made by Trump aide and co-defendant Walt Nauta's lawyer last week.
You may have missed it if you blinked. Not surprisingly, the corporate media have mostly buried this one.
Nauta's lawyer, Stanley Woodward, alleged in a court filing that during a meeting with prosecutors about his client's case, the head of the Counterintelligence Section of DOJ's National Security Division Jay Bratt "suggested Woodward's judicial application [for a DC Superior Court judgeship] might be considered more favorably if he and his client cooperated against Trump."
If true, and I find it hard to believe that Woodward just made the whole thing up, this is wild misconduct. Truly wild. It could undermine the entire case against both Trump and Nauta. It could end careers at DOJ if fairly investigated.
Woodward is a highly accomplished lawyer. He spent a decade at Akin Gump, a top law firm, clerked on the D.C. Circuit, and has very substantial experience in government investigations. This is not some fly-by-night TV lawyer. He is a legal heavyweight, and he is leveling an extremely serious allegation of misconduct against a senior official at DOJ.
Watch this issue as the case against Trump and Nauta begins to move. We will all hear more about it, I am sure.
4. Attorney-Client Privilege
The indictment relies on a significant amount of information received, in one form or another, from one of Trump's lawyers, Evan Corcoran, who was compelled to testify in front of the grand jury. According to news reports, the argument for breaching the privilege was the crime-fraud exception, which is worth examining in greater detail.
The attorney-client privilege protects from disclosure to the government confidential communications made between clients and their attorneys. It has been around for centuries and is considered a core protection in our system of justice.
The crime-fraud exception, though, allows the attorney-client privilege to be broken in rare circumstances when two requirements are met: First, there needs to be a prima facie showing that the client was engaged in criminal conduct. Second, the client has to have obtained or sought the attorney's assistance in furthering that crime.
I have not seen DOJ's filings on Corcoran, but I would be interested to know how they argued this. First of all, what was the crime they used as a predicate? Was it unlawful retention of the documents? If so, there is nothing in the indictment that I can see indicating Corcoran's communications with Trump would have furthered that in a way that would justify breaching privilege.
Was it obstruction? I think this is the most likely option: They pierced attorney-client privilege using obstruction as the predicate crime for the crime-fraud exception, saying that Trump's conversations with Corcoran amounted to him attempting to enlist Corcoran in a criminal obstruction scheme.
Now, we will see how this theory goes for the government. I have my doubts.
But if that is the case, just reading this indictment, it seems as though the obstruction charges may have been structured specifically in part just to get Corcoran's testimony in, to help buttress what would otherwise be a much weaker case against Trump on the substantive charges.
In any case, the special counsel is going to have to show why the communications in question were a solicitation by Trump to Corcoran to join him in criminal acts, as opposed to Trump asking a lawyer he hired to advise him on his legal defense, to tell him what his options were, or to outline what defensive steps might be possible, and what was done by others in previous cases like Hillary Clinton's emails.
Reading the conversations in the indictment, they sound a lot more like honest attorney-client communications than they do crime fraud to me, even with all ellipses and modifications made by the special counsel's team.
I expect a motion by Trump's legal team on this issue, and if they win that will cut the guts out of much of this case. It will be very tough to prove intent and willfulness the way the government needs to without Corcoran, at least based on what we see in the indictment.
5. Timing: Why Now?
This is not a legal defect in the indictment, but it is an important point nonetheless. Why are they bringing this case now?
They know Trump is the leading candidate for president. They know he is beating Biden in the polls. They must know how bad it looks for a sitting president's DOJ to indict that president's primary political opponent.
DOJ has long had policies in place to prevent new indictments from being brought, or overt investigative acts being committed, in the months preceding an election in order to avoid the appearance of political timing. The same reasoning clearly applies here.
The special counsel's team did not have a statute of limitations issue, they could have easily just announced the facts as they saw them after the search warrant was executed and all the documents were recovered, and then held off on further investigative acts and the indictment until after November 2024.
The fact that they did not follow that course is strong evidence to me that a big part of this is the burning desire among many on the left to "get Trump." They don't care about the law. They don't care about the facts. They don't care about norms or propriety or anything else. They just want Trump in cuffs.
The fact that our law enforcement and intelligence apparatuses are being weaponized in this way against a leading presidential contender is truly a black mark on them and on our republic.
If I were Trump's lawyers, I would consider moving to continue further proceedings until after November 2024. Let the case sit. The country doesn't need to litigate this right now. We need to pick our next president. If DOJ won't agree to that continuance, let them explain why this has to happen right now. There is no good reason that I can see.
6. Jack Smith: Why Him?
If you could pick any lawyer in the country to handle a controversial case against a former president, a case involving an aggressive, unprecedented use of the Espionage Act, a controversial law in and of itself, what lawyer would you pick?
You'd probably want just a consummate professional, right? Career prosecutor with no political profile at all? White knight in shining armor who's never lost a case?
Or you could pick Jack Smith.
The single case Jack Smith is most publicly associated with was the prosecution of Virginia Gov. Bob McDonnell.
In that case, using a very aggressive interpretation of the scope of federal bribery and honest services fraud statutes, Smith nuked the career and life of a popular Republican politician, before having all his convictions overturned by the Supreme Court in a unanimous opinion.
A unanimous Supreme Court smacked Smith down for an overzealous, legally defective prosecution of a Republican politician, and the opinion was so devastating that DOJ did not even attempt to retry the case. It was just dropped.
As has been noted publicly as well, Smith's wife is a leftist filmmaker who produced a hagiography of Michelle Obama, and he currently lives in the Netherlands. Was there not anyone else up to the task on this side of the Atlantic?
If this is not a political prosecution, if Merrick Garland wasn't just trying to "get Trump," then why was Jack Smith the pick? Like the timing, the decision reeks of politics.
© 3.16.2023 by Will Scharf, "The Federalist".
You Ain' In It.
But there's a reason. There's a reason. There's a reason for this, there's a reason education sucks, and it's the same reason that it will never, ever, ever be fixed. It's never gonna get any better. Don't look for it. Be happy with what you got. Because the owners of this country don't want that. I'm talking about the real owners now, the real owners, the big wealthy business interests that control things and make all the important decisions. Forget the politicians. The politicians are put there to give you the idea that you have freedom of choice. You don't. You have no choice. You have owners. They own you. They own everything. They own all the important land. They own and control the corporations. They've long since bought and paid for the senate, the congress, the state houses, the city halls, they got the judges in their back pockets and they own all the big media companies so they control just about all of the news and information you get to hear. They got you by the balls. They spend billions of dollars every year lobbying, lobbying, to get what they want.
?Well, we know what they want. They want more for themselves and less for everybody else, but I'll tell you what they don't want: They don't want a population of citizens capable of critical thinking. They don't want well informed, well educated people capable of critical thinking. They're not interested in that. That doesn't help them. Thats against their interests. Thats right. They don't want people who are smart enough to sit around a kitchen table to figure out how badly they're getting fucked by a system that threw them overboard 30 fucking years ago. They don't want that. You know what they want? They want obedient workers. Obedient workers. People who are just smart enough to run the machines and do the paperwork, and just dumb enough to passively accept all these increasingly shittier jobs with the lower pay, the longer hours, the reduced benefits, the end of overtime and the vanishing pension that disappears the minute you go to collect it, and now they're coming for your Social Security money. They want your retirement money. They want it back so they can give it to their criminal friends on Wall Street, and you know something? They'll get it. They'll get it all from you, sooner or later, 'cause they own this fucking place. It's a big club, and you ain't in it. You and I are not in the big club.
And by the way, it's the same big club they use to beat you over the head with all day long when they tell you what to believe. All day long beating you over the head in their media telling you what to believe, what to think and what to buy. The table is tilted folks. The game is rigged, and nobody seems to notice, nobody seems to care. Good honest hard-working people -- white collar, blue collar, it doesn't matter what color shirt you have on -- good honest hard-working people continue -- these are people of modest means -- continue to elect these rich cocksuckers who don't give a fuck about them. They don't give a fuck about you. They don't give a fuck about you. They don't care about you at all -- at all -- at all. And nobody seems to notice, nobody seems to care. That's what the owners count on; the fact that Americans will probably remain willfully ignorant of the big red, white and blue dick that's being jammed up their assholes everyday. Because the owners of this country know the truth: it's called the American Dream, because you have to be asleep to believe it."
© 5.14.2014, by George Carlin.