For Pennsylvanians...
poll: things looking up...
friday, march 14
th

, 2014
sure, Pennsylvania's Republican Governor Tom Corbett may be the dumbest in the nation, but the competition for that title is certainly fierce and tough to quantify.
(Full title is, "Poll: Things Looking Up for PA Governor Tom Corbett's Re-Election Prospects!", by Brad Friedman.)
Who can forget his advice to women of the state back in 2012 that they should just lie back and "close your eyes" while being forced by his government to receive a vaginal ultrasound while the monitor must be pointed towards them before terminating a pregnancy? That was fun.
Then there was his claim that same year, described as "ludicrous" to The BRAD BLOG by a longtime Keystone State election integrity expert, that the GOP
polling place Photo ID restriction bill he signed into law was needed, in no small part, because some precincts in the state "come in with a 112 percent" turnout. Of course, that was completely untrue, but, hey, it
sounded
like actual information! That voter restriction law, as
we reported recently
, was permanently enjoined by a state court earlier this month after it was found to be in violation of the commonwealth's constitutional right to vote. The law, according to the court, would also have disenfranchised "hundreds of thousands" of legal voters in the bargain.
But how could Corbett have known that? After all, when Corbett's own appointed Secretary of the Commonwealth Carol Aichele (another great mind and, coincidentally, the wife of Corbett's own Chief of Staff), was asked about it in court during the legal challenge to the law, she admitted, "I don't know what the law says." Hey, if the state's chief election official doesn't know how many thousands or millions of otherwise legal voters will be disenfranchised by a law, how should the Governor be expected to know any better?!
But the news is not all bad for Gov. Genius, as a new poll out this week in advance of his exciting re-election bid this year details!
Fewer than one-fourth of Pennsylvania voters think Gov. Tom Corbett (R) should be reelected, according to a Franklin & Marshall College poll released Thursday.
The survey found that only 23 percent of Pennsylvania voters believe Corbett has done a good enough job to deserve reelection, while 63 percent believe it's time for a change. Even among his own party, just 42 percent said he should be reelected.
The overall numbers are actually an improvement for the governor since last fall, when just 20 percent said he deserved to be reelected. But the latest poll still shows Corbett faring considerably worse than fellow Republican Rick Santorum before Santorum lost his Senate seat by a historic 18 points in 2006. That spring 36 percent of voters thought Santorum deserved reelection, while 52 percent called for a change.
See? Look up, Guv! Your 20% support for re-election last year is now up to 23%! You're moving in the right direction! If the numbers don't move fast enough for ya, well, what can we say? Just lie back and "close your eyes". Maybe it'll all work out well in the end.
© 1/31/14 by The Brad Blog.
[John's note: I included this local Pennsylvania Election piece, chosen at random on Google, at the request of several dozen "Journal" readers, here in PA. Personally, I think that Franklin & Marshall's poll is full of shit, and that Brad is "journalistically touching himself", feverishly hoping that Corbett loses the election. While Tom Thumb isn't my first choice, who do the nay-saying pundits propose? If PA gets another libtard-dem-Rendell-shit-for-brains governor, like the Peoples Republik hell-holes – MD, VA, NY, IL, CA, MA, CT, CO, DE, HI, KY, MN, MO, WV, AR, MT, OR, NH, RI, VT, WA, DC – our 2nd Amendment Rights will disappear into thin air, our Freedoms will vanish and all taxes will skyrocket, way, way, way beyond what damage Corbett&Co have done. Wake the hell up, Pennsylvanians!]
A Day In The Life
Friday started-off to be a decent day: 27°F and cloudy, but at least there was no snow, ice or rain in the immediate forecast. I was up at 7:30am, to the noise of the garbage trucks picking-up the bags and emptying cans at the curb. While shaking-off the fog of sleep, I grabbed my Turkish Bathrobe, cranked-up the Condo's heat to 76°F, made some Fresh-Squeezed OJ w/ lots of pulp, and several mugs of steaming hot, French-Roast, Turkish-Grind Coffee (from whole, freshly-ground Starbuck's® Dark French Roast Fresh Ground Beans) with the Chemex® Drip System. While the English Muffins were toasting, I checked the weather and news, scanned the incoming email load, and made Eggs Benedict Florentine w/ Home Fries, for breakfast. Oh crap, we have to set our clocks ahead for DST on Saturday
evening, which means getting-up in the dark again. Swell. Mostly, it's just another
bullshit
way for the gov't to get in to control another piece of our lives.
I had some large cotton throw rugs which needed washing, so I made a load and started that routine while listening to WMAL's streaming 9-12 show, minus Chris Plante. After calling Dad to arrange a time to pick him up for the 2pm meeting with our CPA, for our personal and corporate taxes, I worked on some "Condo chores", now that I've cut the cleaning ladies back to once a month. I also opened-up the windows to get some fresh air, albeit cold, thru the place. Meanwhile, Kentucky, NC and Virginia and parts of the Southeast was getting the shit kicked out of them with an ice/snow storm; sure glad we didn't get it. I armed the Condo and left at 1pm, for Dad's. We had the 2pm meeting with our CPA, made a few stops on the way back to pick some things up, and I dropped-off Dad at his home, came back to the Condo around 5:30, and spent the evening watching several dozen or more YT videos on "prepping", until 12:30am. That was enough, and I called it a day.
After sleeping-in until 7:30am on Saturday, I made the usual coffee and had some Grapefruit, Blueberries & Yogurt, plus an English Muffin, for breakfast. The weather forecast called for a day in the 50s, a far cry from what we've recently had, so I planned to go out for a good long
walk, and then work on the problem with my Crimson Trace Laser Grips on one of my Kimber 1911 .45cal ACPs, which has the
CTC Rosewood Laser Grips
. The other Kimber's
CTC Burled Walnut Laser Grips
are functioning fine. The
one I'm holding
is the one with a brightness problem. I unscrewed the sets of grips, changed-out the batteries, cleaned the brass electrical contacts w/ alcohol, cleaned the laser's lens, tried another set of new batteries, swapped batteries with the functioning unit, and after 2-hrs, determined that the laser unit is degrading and I'll need to take it back to Freedom Armory on either Monday or Tuesday, and get their recommendations; nothing more I can do. I emailed the detailed problem directly to Crimson Trace Corp, and will also wait until I get a reply and direction from them. Crap. Frustrated, I made
Creamed Chipped Beef & Gravy Over Toast, w/ Peas
for lunch, felt better on a full stomach, so out for a walk I went. About 45mins into it, Dad called my cell and was nearby shopping, so I headed back to my place to meet him. We visited for a while, ordered a new
Irish Walking Hat
for him online, and he left by 6pm; it was heavily overcast and getting dusk. After checking/revising my morning's food shopping list, I again watched YT videos in firearms, magazines, ammo, prepping and some other topics, until 11:15, and bagged it for the day.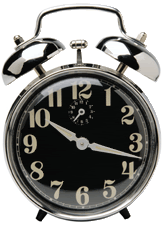 Ever heard of a "murmuration"? Ever seen one? Watch one of Nature's amazing events, here.
I got up at 7:15am on Sunday, which was really 8:15am. 34°F outside. I forgot to set my clocks ahead, after telling other to do it. Duh on me! As soon as I realized that I was running an hour late, I scrambled to get thru OJ, Breakfast and coffee, get ready and leave at 9:30 for Weis Market, in East York. After getting thru with that, I drove to Dad's to help him with a computer and printer relocation project, since his upstairs office had been shut down due to interior painting. We visited for a while and I left at 11:45am to get home and unpack groceries from the Jeep. A couple of neighbors stopped by, and I spent the afternoon field-stripping, Hoppe's No 9 cleaning fluid cleaning & oiling W/ Hoppe's and reassembling 3 long guns and 2 pistols of mine, and several long guns of theirs, until the Hoppe's No 9 cleaning fluid fumes got to me; then I quit for the evening and will finish oiling and reassembly of their units, tomorrow. All weapons were secured in my safe for overnight safety. After cleaning-up the work area, I listened to the streaming "Gun Talk Radio" from 8-11pm, wet-mopped the kitchen floor, while following the lively thread on this site, until 11pm, and called it a day. Busy day on the road, tomorrow.
Up at 7:30am on Monday and it's still dark – this'll take about a week to get used to – I did the usual cold water in my face, cranked-up the heat, and got the coffee and OJ underway. For some reason, it felt like Sunday, again; don't know why. 40°F outside and the snow is disappearing around here. After checking the weather and news sites, I looked at today's "to do" list and mentally went thru the most logical sequence of visits, based upon their business hours and travel time: GC&N Complex, DeVono Cleaners, Saubel's Market and Freedom Armory. I grabbed a nice, long shower, got ready, gathered my Kimber with the malfunctioning CTC Laser grip, slipped it into a lockable carrying case, donned my On today's morning round-trip, I saw that gas/diesel prices at the pump, had dropped another 4¢/gal, since just last Wednesday, March 5th: Unleaded Regular (87 oct) is now at $3.53/gal, Unleaded Premium (89oct) is at $3.63/gal, Premium (93 oct) is at $3.83/gal, with Diesel Fuel/Kerosene K-2 also dropping to $4.23/gal, at most stations in the York (PA) area. Spring-weight Marlboro Barn Coat, armed the Condo and left for Southern York County at 9:45am. My final stop was to drop-off the faulty laser with my FFL, Freedom Armory, and I was back home by 1:15pm. Damn, I ate the entire 1½-lbs of delicious Fresh Shrimp I just bought, along with a Linguini Basil Salad, and took a rest break. Temps had already hit 53°F by 2pm, and although I felt like going out for a walk, I had the bed linens to change, and several loads of laundry to get done, since I hadn't done any of it yesterday.
I also had several neighbors' long guns to finish wiping-down, from yesterday, reassemble and return. My windows were open all day, as temp hit 61°F by 5pm, and the fresh air smelled sweet; it
was almost like a Spring afternoon. While the last load was drying, I went out for a short walk for the evening. I went back to scanning the weather websites, and it looks like we have
another snow/ice storm coming
on Wednesday-Thursday, just to mess-up the mid-week. And then back into the 50s & 60s by the weekend.
According to Eric Horst of Millersville University, here's what January/February/March have wrought for our area:
"1) 7th coldest January on record (7.7 degrees below normal), including 5 below zero low temperatures. 2) Above normal snowfall in December and January, with 14.3" and 17.7" of snow, respectively. 3) 8th coldest February on record (6.4 degrees below normal). Combined, January & February rank as the 4th coldest in our 100 years of Lancaster records. 4) February 5th's crippling ice storm left 46,000 without power. 5) February 13th's snowstorm dropped between 11 - 21 inches of snow on the county. 6) February's total snowfall of 27.6"... the 5th snowiest February on record. 7) The coldest start to March on record with the first 5 days averaging 14.5 degrees below normal."
The evening's usual Mark Levin Show was streaming on-air, from 6-9pm, so I tuned-in. Mark was coming off several sick days, but he was on fire. I listened
to some of the morning's missed
Chris Plante Show Podcast
, until 11, and packed it in for the day. I had to meet Becky at Weis Gas 'n Go to fill-up her and my vehicles, and then go to downtown York to meet with one the realtors about marketing to some new potential buyers for the
GC&N Complex
. The nasty Winter weather would be arriving tomorrow evening, Wednesday and thru Thursday morning. Swell.
I overslept on Tuesday morning, until 8:30, and remembered that I had 10am and 11am meetings, so I had to rush the coffee, OJ and English Muffins w/ Butter, check the weather and news sites, get ready and leave by 9:45. 34°F and temps are supposed to hit 64°F today. Spring's on the way, but Winter's not finished with us, just yet. With my Jeep fueled-up, I headed to downtown York to meet with one of my realtors, review a new promotional postcard, pick-up my original set of GC&N keys, and make a few stops on the way back home. I stopped at the local DIY carwash, but with a low pressure problem, I got nowhere for $2.75, notified the owners by phone, and left. Back by 12:30pm, I made an Olive Loaf Sandwich, a salad, and fresh French Fries in my new DeLonghi Roto Fryer. While listening to the morning's missed Chris Plante Show Podcast, I shut-down the heat and opened all the Condo's windows to a most welcome 68°F, and
did several hours of Condo chores. I went out for a 2hr walk until 6:15 – it's light until just after 6:30pm – and finally caught the in-progress streaming
Mark Levin Show
until 9pm; then switched over to the
John Batchelor Show
, from 9-11pm, for some good, in-depth world financial and political analysis. My right eye was watering from the
floaters
, and I was getting tired, so I closed down, armed the place and went up to sleep at 11:30.
Weird dreams and night sweats woke me at 4am on Wednesday; the pillow was damp so I flipped it over and went back to sleep until 6:30, but then decided to get up. Fever? Doesn't feel like it. After propping-up the pillow in a "dry-out" mode, I bundled-up in the Turkish Bathrobe, cranked-up the heat, started OJ and coffee and opened the computer. 34°F. There were 9 major updates from MS coming down the pipe, and I took care of those downloads/installs immediately – Start -> Control Panel -> Windows Update – to get it out of the way, since it always requires a restart. A *** HIGH WIND ADVISORY *** was posted on all weather sites, and not having seen that one in years since Tropical Storm Lee blew thru in 2010, I had to chuckle. I checked my bank account and my 2nd monthly SSA Check had been deposited; woo-hoo! But with severe t-storms and then switching over to ice/snow storms, the worst of it would hopefully miss us, and just move up into the
Northeast. Today would be in the mid-to-upper-60s, stormy and hard rain; tonite and tomorrow would be treacherous with bitter cold, ice and snow. So they predicted. I made
Soft-Boiled Eggs w/ Toast & Bacon
in a bowl, for breakfast and left at 9am to go to the cleaners to get the Marlboro Barn Coat's back gusset seams reinforced, called Dad to see if he needed help putting his office, bedroom and the upstairs hallway back together, now that the painters are finished in there, and headed home. I'll go over and help him tomorrow after the paint dry-sets another day and the painters move downstairs to work. After feeding the squirrels and birds, I listened to the WMAL (DC)
Chris Plante Show
from 9-12, grilled-up a
10oz Wagyu Cheeseburger
for lunch, with my trusty
Char-Broil® Patio Grille
, and started on some new paperwork and filing. The massive stormfront passed 100+ miles to our north, with a few t-storm cells and heavy downpours in the York area, but 95% of it missed us, thankfully. High for the day was only 54°F.
I had the Condo's windows open for most of the day, since the rain was light, of short duration and the wind wasn't as bad as forecast. By 5:30, that all changed as huge red/orange rain cells moved thru and we got a deluge, along with 55-60mph winds. Beats snow, any day. I listened to the usual Mark Levin Show until 9pm; then switched over to the John Batchelor Show, from 9pm-1am. The wind howled, the rain continued and temps dropped quickly into the 30s. By 11:30pm, I was shivering and had the heat
turned-up to 77°F, but that wasn't helping. I wrapped myself in the
Turkish Bathrobe
, but the chills continued. While laying-out the morning's place settings and planning breakfast, I increasingly felt nauseous, so I shut down, armed the Condo, took a handful of
Bayer® 325mg Aspirin
, and went to bed, hoping this wasn't the flu. The next day or so would tell.
I slept-in until almost 8am on Thursday, but remembered that I'd been awake several times during the night, sweated-up one queen-sized pillow and swapped it for the other one; I felt tired, almost like I'd been up all night. Getting up, grabbing the bathrobe, firing-up the furnace, I started coffee, had some Del Monte® Mixed Cherry Fruit, and checked the weather and news sites, trying to take my mind off my fatigue and grogginess. Bad news everywhere I looked. 21°F/-3°F Wind Chill, plane still missing, more dead from building collapse in NYC, 0bummer the dictator, economy in toilet, etc etc etc. At least the coffee tasted good. I made an English Muffin w/ Butter, kept it down and looked at my "to do" list. I called Dad to see if he was ready to start putting the painted rooms back together, specifically his office, bedroom and upper hallway. I armed the Condo, warmed-up the Jeep and left at 9:30. Dad's house is looking good, as the painters make solid progress with prepping, repairs, painting and dry-time. It's a slow process, even with 2 men working. I moved all of his computer/printer equipment back upstairs to his freshly-painted office, set-up his external
drive, DVD player and new Logitech speakers. He'll work on his file boxes, paper sorting and filing. The bedroom and hallway should be finished by tomorrow or Monday, so we didn't put them back together just yet. I did a Back-Up/Restore procedure for him, and left to get some errands done, and go home.
On the way, I stopped at a nearby fine Mexican restaurant, and got some Crunchy Taco Supremes w/Guacamole & Salsa, a double Smothered Burrito and several sides of Refried Beans to take home for a late lunch. I haven't had any Mexican food in month, so it was past time. The only thing missing was a cold bottle of Dos Equis, but I don't drink. I'll be driving with the Jeep windows down for a couple days; heh. I caught part of Rush in the afternoon, listened to the podcast of the Chris Plante Show until 6pm, while doing Condo chores, and then listened to the evening's Mark Levin Show until 9pm; then switched over to the John Batchelor Show, from 9pm-11:30pm, while working on paperwork and cleaning a couple of firearms. Good appetite, no aches or pains and no fever, so I guess the flu isn't a factor. Yet. Time for sleep.
Tomorrow starts a new week here in the "Journal", and I'll be helping Dad get his home back together, room-by-room as the painters get finished. He and I partially dismantled pictures/paintings, cabinets, the kitchen, shelves and a lot more, so we can put it back together, minus some things he wants to omit, and simplfy. I need to get to Walt's to get a haircut, and want to drive down to my favorite Chinese restaurant in Shrewsbury, to get a large load of Dim Sum, Gen Tsao, and fried rice, for Dad, Becky and myself. Plus, I'm looking forward to a nice day trip with my friend, Sherry, to a special crafts shop in a town I've never been to. Who knows what else will come up? "Only The Shadow Knows". Okay, forget that evil part stuff; it's a classic line.
You Own It, demokkkRATs!
Congratulations to the asswipe demokkkRATs, irrelevant "Free Shit!" minorities and stupid young people on the Truly-Shitty Economy you've created and inherited. You now own it 100%, and you can't blame Bush, anymore. Bathhouse Barry ∅bummer did it all by himself. You voted for it, dumbassed idiots. Time to suffer with the rest of us, as your actions have dire consequences for the entire country. Nice going, low-information voter morons.
No healthcare for tens-of-millions of Americans, you own it.
The next terrorist attack, you own it.
Can't get a job after graduation, you own it.
Sky-rocketing energy prices due to ∅bummer's corrupt EPA shutting down the energy producing states, you own it.
∅bummer voter
A nuclear Iran, you own it.
Bowing to Russia, you own it.
Another severe recession, you own it.
A volatile border with Mexico, you own it.
Trouble getting good health care, you own it.
Higher health insurance costs and health care costs, you own it.
No budget, you own it.
Our allies mistrust us, you own it.
Another trillion-plus of debt, you own it.
More Benghazi Massacre situations, you own it.
No one willing to join the military, you own it.
Trouble getting a loan to buy a home, you own it.
More dependency on food stamps, you own it.
Trouble finding good employment, you own it.
Several part time jobs instead of one good job, you own it.
A One-World Government, you own it.
The UN governing the United States, instead of us governing ourselves, you own it.
A Senate that will not bring any legislation to the table, even if it is "Dead On Arrival", you own it.
China controlling our world trade, trampling all over us, you own it.
Loss of our freedoms as we have known them in the past, you own it.
A dictatorship, instead of a democracy that follows the Constitution, you own it.
Less take home pay and higher living costs, you own it.
Driving a car that looks like a child's toy, you own it.
Unending islamic shitfilth wars in the Middle East and Africa, you own it.
More government corruption and lies, you own it.
More toleration of extreme, fanatical and subhuman islamo-nazi fascist filth, you own it.
Terrorist attacks called "workplace violence incidents", you own it.
Your "revenge" instead of love of country, you own it.
President George W Bush is out of it now, and there is not another good man for you to villify and lie about.
Shit-for-brains, ∅bummer-asshole is a liar, traitor, racist, muslim, coward, bathhouse fag and doper, can't take responsibility for the damage he's inflicted upon America. It's 100% his fault. Prove me wrong, anyone!
In a way, I am relieved that another good man will not be blamed when it becomes impossible to clean-up this mess that YOU voted for. Yes, moronic ∅bummer-asshole idiots: YOU!
Your TSHTF Survival
Are you truly ready for when, not if, TSHTF (The Shit Hits The Fan). And a lot of my "Journal" Readers have emailed and called me to discuss what preparations they should take for that "coming awful event". Believe me, "it" IS coming. Based upon what's happening around the world and here in the US, I have a terrible, terrible *gut feeling* that TSWHTF (The Shit Will Hit The Fan), sometime in 2014. Don't ask why; I just do.
First, Israel is preparing for war, after being attacked for years on many fronts, and not fighting back as she should have. This war will truly have "Biblical implications" around the world. The Middle East is rapidly-collapsing under the subhuman, murderous muslim/islamic riots (muslim Brotherhood) and rule ("arab Spring"), with world crude oil prices projected to hit $200+/bbl, or even higher into the $300-$400 range,
Europe is on the verge of insolvency and collapse
, no thanks in great part
to Germany
, teetering-and-tottering Asia and
South America
will quickly-follow, then comes the downfall of
Canada
, and The
USA won't be far behind
, in late 2012 and into 2013. Watch
this video
; be sure you're sitting-down, and don't have any food or liquid in your mouth upon which to choke.
Just Google "survival" and see what comes-up. Damned-near everything you ever wanted to know how to prepare for this for-sure-coming "hellish holocaust", some of it in easy-to-download *.PDF format. Tens-of-thousands of websites are devoted to the topic of "survival". Do the same with "You Tube", and watch the thousands of videos. This is *NOT The Phony Y2K Crappola*; this is for real. I said numerous times that Y2K was a waste of time and money to prepare for, and that came true. I'm reading that "survival stores" are reporting a huge upswing in sales and preparations, and for good reason.
I'm also one of the very, very few who "predicted a 9-11 type event", 2 years and 8 months before it happened. Read down that "Journal" entry to the "Scary Stuff" section, and it was done by the subhuman, murderous muslim/islamic shit/filth/trash, NOT the US Gov't as some morons and idiots (Alex Jones & Co), have and still It's interesting you mention when an old paradigm dies and a new one takes its place. There are people who are still connected to the old one and can't conceive of life without that old paradigm. I think you saw that in the Great Depression. A lot of people never recovered from it because once that hit it was the end of their lives. claim. Need I say more about those certifiable and murderous, subhuman muslim/islamist wackos who are determined to kill all of us Proud Infidels?
Am I an "conspiracy alarmist" or one of those "crazed survivalists", sequestered in a Montana, Idaho, Utah or Wyoming compound or bunker? Not hardly; I'm simply in mid-State Pennsylvania, an Eagle Scout, Class of 1963, Order Of The Arrow/ Vigil Honor, and our BSA Motto was then, and still is now, "Be Prepared". Need I say any more?
Forget all of the "buy gold and silver" bullshit commercials; buy "brass and lead" for your guns. They're a far, far superior investment, IMO. Ammo is truly a "fungible" item; gold & silver aren't at all. They may be "intrinsic", but they're utterly-useless in a collapsing/collapsed society or world. Do the requisite research, as I've done. 'Nuff said on that subject.
BTW, how are you stocked-up for incandescent light bulbs? Within 4 weeks, manufacturing and using 100w incandescent will become "a crime", thanks to stupid-assed, liberal moron chimp, shit-for-brains, George W Bush & Co, in 2007. You'll be forced, under penalty-of-law, to use the very expensive,
dangerous and short-lived CFLs (Compact Fluorescent Light bulbs). Better
stock-up NOW
on 60w, 75w and 100w incandescents, where and when you can find them, before they become unavailable and illegal!
This government's ***CRIMINALLY NUTS***, in trying to regulate our use of anything and everything! It's fascism, socialism, Leninism and communism, dammit, and it won't stand! Where is that in The US Constitution? The US Government isn't empowered to force us to do or buy anything, and has overstepped its legal authority in The ENUMERATED Commerce Clause. The Commerce Clause is quite specifically an enumerated power listed in the United States Constitution (Article I, Section 8, Clause 3). The Contemporary Commerce Clause debate, When "decided by the SCOTUS in the Summer of 2012", will cause CWIII, if upheld. Stockpile NOW, because TSHTF before/during/after the November General Election!
Gold is NOT the way to go; lead and brass (aka ammo) ARE. Mark my words!
TSHTF this or next year, and members of the corrupt, criminal US Congress are helping racist, commie, lowlife scumbag Barry "Fuck America!" Obama (SAMBO-IL), by either collaborating with him or cowering before him, on his You are going to see, in metro areas, the absolute worst in humanity, as the people that are most dependent upon a collectivist system, whether they're these Occupy Well Street people, or people who are loaded up with debt, they are totally unprepared for an economic reality where their paradigm does not function. As a result they're going to go through the absolute most disgusting inhumanity that I think any American has ever seen as they go through this anger phase – and it's going to result in riots, and starvation and bloodshed. It has to happen. You don't have people's life savings disappear and people become desperate, and not have that happen. coming "Race War" plan.
We are *at war with Iran*; no doubt about it. Get used to it. And shit-for-brains, racist, commie, lowlife scumbag Barry "F•ck America!" Obama (TRAITOR-IL) has politely "asked" for our formerly Top Secret RQ-170 Sentinel Drone "to be returned". What a dumbf•ck Obama is! He should be charged, tried and imprisoned for *treason*, IMO.
I've been saying, for the past 2-3 years, that no one should buy any gold or silver; it's worthless crap if TSHTF (The Shit Hits The Fan). Instead, buy guns and ammo; they're a far, far better investment, IMO. Any questions?
Uh-oh, it's beginning to happen in Europe. Better get ready for it to come over here, soon, as The Fed f•cks America, once again. Time to abolish The Fed and its corrupt, criminal influence on America's economy!
Here's a very useful List of Barter Items, for when TSHTF. Get and stockpile those and more, if you know what's good for you and your family! Think I'm kidding? Better read this and think VERY carefully about it.
With the FBI already considering many US Citizens as "sovereign citizen extremists", are you ready for "Rex 84" & The FEMA Camps? A new bill has been introduced in the US House of Representatives called the National Emergency Centers Act or HR 645. This bill if passed into law will direct the Secretary of Homeland Security to establish
national emergency centers otherwise known as FEMA Camp Facilities on military installations. Some more detail on "Rex 84",
right here
, written by, very disappointingly, USMC Lt Col Oliver North.
"Economic chaos" ahead? You betcha. Are you and your family ready for it? It IS coming, at out current rate of out-of-control government spending.
Before TSHTF, here are 20 Lessons From The Streets of Cairo. Worth reading, if you plan to survive.
And before TSHTF, here are Innumerable Lessons From The Collapse of Bosnia, in 1992. Also worth reading, if you plan to survive.
Do you live near a "terrorism hot-spot"? Check the map. Here's DHS' recently-issued "White Paper (*.PDF)" on it, from 1970-2008, published by the University of Maryland.
Do you know what an "EMP Attack" is? Now you do. *When* it happens, not *if*, we're all f•cked, unless we're prepared to live in the early-1800s. That's why I write this stuff.
Are you ready for Obama's (TRAITOR-IL) "October Surprise"?
What about access to land and fresh water? Right here's an article to address those concerns.
Are you worried and prepared for the coming paradigm shift? How's your preparation work coming along?
The end of the dollar is coming; are you prepared for it? Here's a guide to a few canned foods.
Looks like a "race war" is coming, thanks to the hate-filled nigga race-pimps Jackson, Sharpton, Farrakan and New Black Pampers®, and time is growing shorter and shorter before TSHTF.
Don't let the possibility of DHS watching your every move deter you in preparing for TSHTF; do it regardless. Your and your Family's safety & survival always comes first. Beware of what your neighbors will do if you're prepared and they're not.
State and local resistance to the detention provisions contained in the 2012 National Defense Authorization Act (NDAA) continues to grow, rapidly-emerging as a nationwide movement against the illegal and unconstitutional Federal Jack-Booted-Thugs' powers.
America is already being turned into a giant prison camp, and 90% of Americans either go along with it or don't see it happening. I do.
When prepping, always plan your survival purchases first on paper; buy them afterward.
Here's another good preparedness/precious metals website, 321 Gold. No, I don't believe in gold & silver, for what's coming. I believe in *lead & brass*/*food & water* for that situation; the other stuff comes much, much later.
Here's a new "warning" about a solar-based EMP event. If it happens, TSHTF.
If Iran attacks America's infrastructure, we've got major problems. Are you prepped and ready for it, when it happens?
Are you on a tight budget, in a apartment of small house? Try these link resources.
What happens to a non-Prepper? Read it at your own edification.
Good, solid Prepping information and related links? Right here.
Canned, excellent quality meats for long-term storage and use? Right here.
Shhhhhhhhhhh, don't tell anyone about your "prepping" activities. Keep it quiet, and read this.
Here are the 5 Warning Signs that America is in decline.
What if you're a "Beginning Prepper"?
Ever wonder what "the new normal" might look like? Read it, in chapters. Prepped yet?
What are the 5 symptoms of SHTF happening?
The US is headed for a "fiscal cliff"? Gosh, all of the articles posted at the link in this section, have been saying that for many months. And the "geniuses" in DC are just figuring that out? Well, slap me silly!
Did you know that when the trucks stop, it's over?
Here's Part 1: Preparing For Disaster. And here's Part 2: Preparing For Disaster. Have you ever thought about what happens to Security During A Breakdown?
Here's "The A-to-Z List" of what you'll need to survive. It's daunting, but you may already have much of it, in-house and not realize it.
There's a new Preparedness Manual, available in *.pdf form, right here. Get it, please.
In case you missed it, here's the "Granddaddy" of Preparedness Manuals.
And here's yet another (condensed) Preparedness List, to compare against the previous two lists, just so you don't miss anything important.
Here are "120 powerful pieces of advice for preppers", to read and take-to-heart.
After Hurricane Sandy, is there any doubt in your mind that you ought to be "prepping" for disasters, before everything is stripped from the stores' shelves? Does this look familiar to you?
If you were in an area heavily-affected by Sandy, you might have seen some looters running rampant. IMO, they should be shot on sight, not arrested. KILL ALL OF THE LOOTERS!
What happens in the first 12 hours, after the US Dollar fails?
Watch The Day the World Ended [Part 1 of 2].
Watch The Day the World Ended [Part 2 of 2].
Is your city a gang-infested hellhole, yet? It will be, all too soon.
Here are an easy 25 DIY Weekend Preparedness Projects, for anyone wanting to be a little more prepared at the end of the day.
How much food storage do you have?
What will the streets of America look and be like, in the coming months and near future? In a word: ugly.
Good article, which answers many questions you might have about "prepping": "Time To Plan For The Worst Rather Than Hope For The Best".
Another good article: "7 Surprising Reasons Why Americans Aren't Prepared for What's Coming".
Even left-wing liberal PBS "Frontline" did a series on the coming "Apocalypse".
Can you guess How Many Times Has the World Ended, so far?
$100 says TSHTF in Europe, very soon. It's falling apart and all subhuman muslim troglodyte filth are going to need to be hunted-down and killed. are you ready for the coming collapse, because it's coming to the US, too?
This the Marxist takeover of America is happening right before our eyes. It is a scenario that will not end well for all of us.
Will you be charitable when TSHTF?
What will you do when the EBT Cards run-out, and the 47% start rioting?
Lock & Load: Are You Prepared For Civil Unrest?
Do you know the Signs Of A Societal Breakdown?
Ever heard of "The Grey Man Directive"? Read up on it, as it may save your life.
Ready for the electrical grid to collapse? SHTF!
Have you heard the old saying, "If You Don't Have Your Money In Your Pocket, It's Not Yours."?
When TSHTF, They Will Smell Your Food From Miles Away. What will you do?
An attack on just 9 of 55 substations could plunge the entire US into darkness, panic and chaos. Ready for it?
Obama: "Entrepreneurs Don't Build Businesses"
"Last week, President Barack Obama delivered some telling remarks to a fire station full of people in Roanoke, Virginia. I'll save you the trouble of reading the (long and uninspired) speech and provide you with the most interesting part:
"If you've got a business – you didn't build that. Somebody else made that happen." – President Barack Obama, July 13th, 2012.
It would be easy to respond with something along the lines of, "Somebody else made that happen? Who? Who magically imagined the product or service, started the business, built it up, and created the jobs? Who was it? The tooth fairy?" And to some extent, President Obama's statement is so ridiculous as to merit that sort of quick, flippant response.
(Here's the video of that loony remark.)
However, he's not entirely wrong. This reminds me of an argument that Massachusetts Senate Democratic candidate Elizabeth Warren would probably make. If he's talking about a mid-sized or large business, where an entrepreneur has hired additional employees, then at that point the business's success isn't purely that of its founder.
Employees add value to a business through work and ideas. That's why you hire employees, after all. Steve Jobs didn't invent every last detail of the phones, computers, and tablets to come out of Apple over the last decade. There were engineers working on those products who developed them. So, employees help entrepreneurs to build their business. "Somebody else" did indeed play a part in making that happen.
But what makes the president's remarks so inane is the totality of what he's saying. He's not saying that entrepreneurs and employees work together to build a business. It's not a collaborative effort. It's all thanks to the employees. Usually, I can understand the way the president's mind works on most issues by examining it through a pragmatic, liberal, or progressive framework. This one baffles me.
As I explained, I can see that he has some of a point, but he's still just obviously wrong on the broader point. Sure, the employees help to build the business, but the business itself wouldn't exist without the entrepreneur. So, to say to entrepreneurs and to business owners, "...you didn't build that. Somebody else made that happen," is just wrong. It's silly. They did build that by setting the foundation for the business.
Entrepreneurs are almost always the hardest workers in their business. They work a simply insane number of hours to get their idea off the ground. If they succeed (and they face a tremendous risk if they don't), then they'll start to grow and to hire employees to help. Honestly, if I were an entrepreneur and I read those remarks by the president, I would be furious. It's a tremendous insult to the true job-creators in America, entrepreneurs.
In the context of a long, somewhat rambling campaign speech that touched on every issue under the sun, it may seem as though I'm over-exaggerating the importance of a minor thing he said. But President Obama isn't a stupid man, or even one who makes off-the-cuff remarks he doesn't really mean. He's a very smart man, and he meant what he said.
When the most important issues for most Americans are economic growth and job creation, I believe it's essential to know exactly where both candidates stand on the importance of entrepreneurs. Yesterday, we learned that President Obama believes that entrepreneurs don't build businesses. Ultimately, they're irrelevant. Take that for what you will." ©Principles and Policy, July 14, 2012
Liberal Media BS
The most insidious power of the corrupt, criminal liberal media, is the power to ignore the truth.
Here, have some fun. Something stinks within America's newsrooms. It's the stench of liberal bias permeating the so-called mainstream media. From lies and deceit to distortions and character assassinations, the liberal media dish out leftist BS to drive their radical agenda.
Chris Plante, host of The Chris Plante Show on WMAL (DC) from 9-12, weekdays, said, "The most insidious power the media has, if the power to ignore." Think about what that really means and you can readily see what an evil force the corrupt, criminal, liberal-demokkkRAT-controlled, butt-kissing, fawning circlefest media assholes, are.
Think you can detect it? Take this test and find out just how much BS the liberal media are dishing out. Wear your hip-waders; the bullshit is deep!
Inside The Army's Spectacular, Hidden Treasure Room.
Remember that ending scene out of Indiana Jones where the Ark of the Covenant is boxed up and wheeled through an endless government warehouse?
Did you know that that place actually exists?
I was hugely-pleased, a little stunned at the secrecy, but half-expecting a juicy trove of treasures.
It is called the Center of Military History. It is located 30 minutes outside Washington, D.C., at Fort Belvoir in Virginia. The building itself is very nondescript.
But behind a series of highly alarmed doors and long, cement, camera-laden hallways. It is the highly sophisticated, climate-controlled treasure room where the army keeps its most precious artifacts.
The facility was built for $24 million in 2010. The cavernous warehouse is typically shrouded in total darkness. Motion lights illuminate only the areas in which someone is walking.
If I could get tickets, I'd fork over my first-born child. Oh wait; I don't have one. Heh. I'd go there in a heartbeat.