"Walk Away" (opens in separate window)
time for rush limbaugh's show to end
friday, march 19
th

, 2021

I liked the Rush Limbaugh Show, since I first tuned-in, in 1995.

One day, my company foreman came running into my office, and said, "Quick, tune-in local WSBA-910AM and listen to this Conservative guy, who thinks and says what we think and do! I did, listened to the 3hr program, and called the WSBA radio station to meet with an ad rep. I wrote my own :30sec commercials, narrated them myself, and they aired them on Thursdays and Fridays, to 2-3yrs. It took a while for my liberal customers to catch-on, but my business from Conservative customers increased 100%. YUGELY! I was pleased.

I have been listening to Rush, on-and-off, for years and have always been impressed by his ever-increasing audience, both Conservative and converted-liberal. It showed that Conservative ideas work. The show served a purpose – a purpose that we need fulfilled more now than ever. Unfortunately, it is not serving that purpose fully now. Rather than building on his legacy, we are wallowing in the sadness of his loss.

Life Is Short. Live It To The Fullest. It Has An Expiration Date.

The guest hosts are just barely marginal and not up-to-the task, at best – Mark Steyn being the exception, but his voice grates on me for anymore than 3 hours – and the show is deteriorating into a daily homage to Rush. Any tangential relationship with current subject matter is immediately met with a lengthy past clip of Rush, showing how right he was. We know that – he told us every day.

Don't get me wrong. Unlike millions, I didn't and have have idolized Rush, but I did enjoy listening to him. That is all. He was just a voice I posted to FR every day.

The hosts are unendingly effusive in their constant praise, and it would make Rush sick. It makes me sick. It seems they are in dread fear of anyone thinking they presume to be his equal. No one is, and no one ever will be. Rush would be the first to say this. But the producers just won't let go – they're milking his legacy for what and all that they can get. Pity.

The problem is that the show is getting very boring and melancholic. Not good. More than not good. In fact, it's turned to outright morbid.

When I tune in, I am likely to hear Rush's theme ("The Pretenders") and voice. Many of the callers the staff selects still have teary testimonials about his meaning in their lives. The testimonials and the Rush clips are all from the past. Rush's only interest in the past was the altering and erasure of American history by the left. The radio show was never about the past; it was about the urgency of the present and the future.

The show was an enormous asset to its owners and to America. With over 20 million listeners who have learned to expect the unadulterated facts every day, it was a treasure without equal. It was and is an invaluable gold mine of information and reassurance for Conservatives. I feel the show is now about the past, and I've stopped listening, and so will millions of others. My bet is that are now fewer than 100,000 listeners. They, as I, are fed-up with this milking of Rush's legacy.

Rush always said he didn't want it "to be all about him". I don't think he would rest peacefully if his audience were drifting away because everyone who runs the show is afraid of it not being all about him.

I have no idea what the big plan is for the future, but it had better appear soon. The idiot people running the show have to affirmatively break with the current mournful tone and declare Rush's wake over – none of us will like him any less. The owners are frittering away the fruits of all his work.

Get another show and host in that 12-3pm timeslot. Rush is gone now, for 4 weeks; RIP. And what they are doing with his show is a crime. I've posted the daily thread and graphics on FR, for 8+ years, except when I was sick in the hospital in 2017 & 2018, and as of Friday, March 12th, I've quit that task. Get another show, and let Rush's show RIP, too.

©3/15/2021 by JS, "John's Journal".
A Day In The Life.
Up at 8a on Friday, I didn't bother with the heat, as it was still warm in the condo, I made coffee, did a finger stick to check BSL (Blood Sugar Level) and record it, and had a light breakfast. Enjoying a mug of Hawaiian Kona Estate Coffee, I posted the week's final "Chris Plante Show" thread to FR, at 8:45a, and opened-up the front door and office-sunroom blinds. The forecast storms moved south of us, but temps would be dropping back into the 30s, tonite. The past 3 days sure were nice, though.
I had some errands to get done, fueled-up the Jeep HEMI w/ 90 oct ethanol-free at $3.76/gal (was $2.35/gal just 4 weeks ago), made lunch, grabbed a 3hr snooze on the amazing LR couch, had dinner and watched Fox News' Tucker and Laura – I always skip Hannity and watch a car show – and called it a day at 11p.
Awake at 8a on Saturday, it was a decent 31°, headed-up to the low-50s. I had simple Sunny-Side-Up Eggs on Toast, my usual coffee and smokes in the garage. There were some condo chores to do, while nursing my tailbone and gimpy hip. After lunch, I had lunch and went for a short walk around the complex, stayed-in the rest of the afternoon to do the condo budget and some paperwork.
I watched a NASCAR 200 lap race at Phoenix, then switched to History's "The Food That Built America", an excellent and well-produced series, of which I'd seen earlier episodes with Hershey's and Mars Chocolate, Kellogg's and Post Cereals and others I can't remember. Tonite's was about Domino's and Pizza Hut Pizza, MacDonald's vs Burger King, Kraft and Pabst Cheese, and the shows were very good. By 10p, I'd done my nightly DR Lantus Insulin shot, and switched-over to Fox News to find out what was going on in the world. By 11p, I unplugged and went up to bed.
Up at 8:15 (nay; 9:15a), I forgot to set my clocks ahead. WTF don't they get rid of DST; it's archaic and useless. Only in America. Anyway, temps were in the upper-30s, so I fired-up the furnace, did a finger stick to check the BSL, made coffee and had a couple smokes in the garage with the first mug of Kona and Half & Half, had cereal and fruit for breakfast, started the first of 2 loads of laundry, and watched a 500 lap NASCAR Cup race at the same track, as last night's xfinity race, in Phoenix.
Two of my WD (Western Digital) external 1TB "My Book" HDs failed, so I'm down to one external WD 2TB HD, and the 500GB internal HD. I ordered a new 2TB WD from Amazon, but I think all that data is lost. I'll drop them off to local Spartan Computers, to see if they can recover any of it. Damn.
After dinner, History's "The Food That Built America" was on, with Coke vs Pepsi, Heinz, Swanson vs Stouffer Frozen Dinners, Cheetos vs Potato Chips, and more, but by 11p, I was nodding-off, and it was time for some sleep.
Up at 7:15 to a cold 24°, I upped the heat to 77°, did a finger stick, made Kona Coffee and had a couple of smokes in the warming-up garage, had a simple breakfast and checked the weather and news. I had a couple errands to run, came home and had lunch, did NOT post the "Rush Show", grabbed 3hrs on the LR couch, and Sherry's call woke me. We planned a St Patty's Day afternoon walk at the York Galleria, since temps are only in the low-40s.
Are you ready for this? President Biden is reportedly planning to include the first major tax hike in close to 30 years in the next economic spending bill set to follow his $1.9 trillion coronavirus relief package. The next spending initiative — which is expected to be even bigger, costing as much as $4 trillion — won't rely on just government debt as a funding source and could include an increase in both the corporate tax rate and the individual rate for high-income earners, according to Bloomberg News, citing a person familiar with the matter. The planned changes include: raising the corporate tax rate to 28% from 21%, raising the income tax rate on individuals earning more than $400,000, expanding the estate tax, creating a higher capital-gains tax rate for individuals earning at least $1 million annually and paring back tax preferences for so-called pass-through businesses. We're getting fucked by the demonKKKrats and leftists, once again.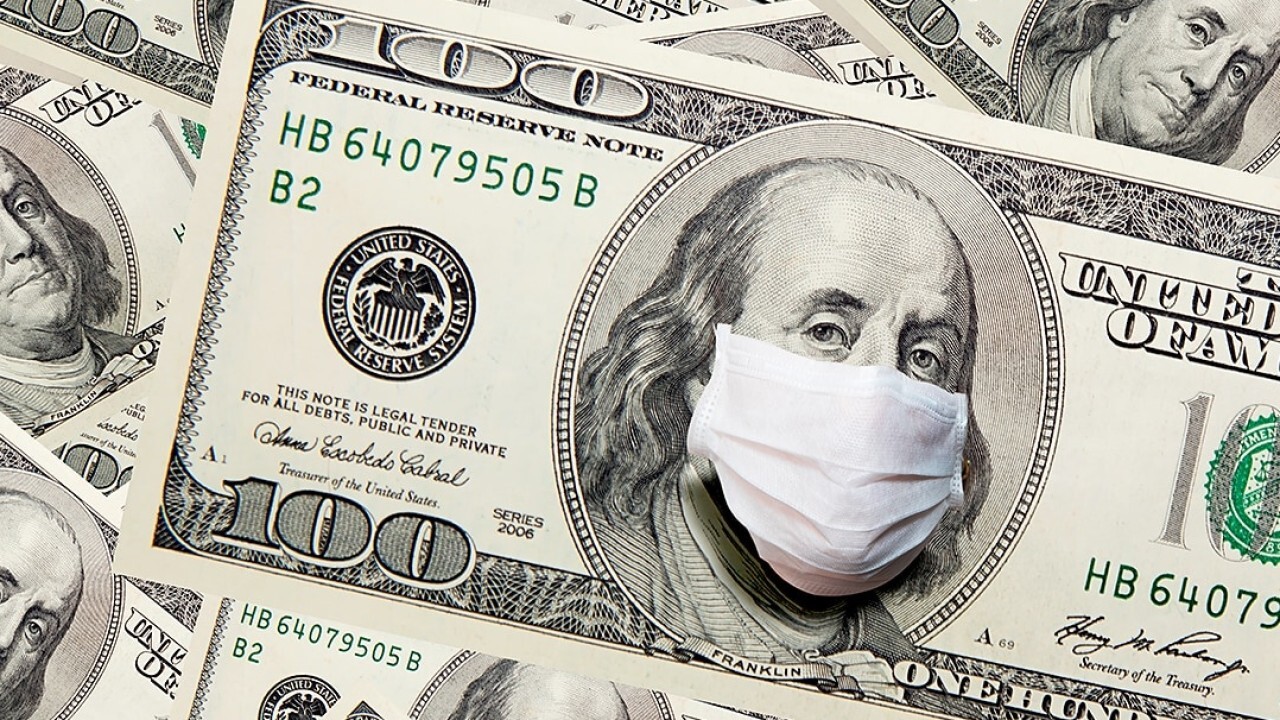 I finished-up some light condo chores, applied for and received my 2019 Jeep's registration online with PENNDOT in Harrisburg, and had dinner. "American Pickers" was on all day, so I watched the evening's new episodes until Tucker came on FoxNews, and the switched back to "AP" until 11p. Time for sleep.
Up at 7a on Tuesday, it was another cold 22° morning outside, and I fired-up the condo and garage heaters. Snow flurries had moved thru the area earlier, but none had stuck. I posted the 9a-12noon "CP Show" to F, made coffee, did a finger stick, had a couple smokes and a light breakfast, before getting ready to go to my PCP Dr's app't at 11a. That went well. On the way home, I stopped at FIVE GUYS BURGERS and got a Dbl-Cheeseburger and large Fries (best fries anywhere), and headed home for lunch.
After lunch, I took 3 100mg Gabapentin, caught 3-4hrs on the LR couch, and watched some TV thru dinner and until Fox News' Tucker and Laura came on. By 11p, I'd had enough, and unplugged.
Sleeping-in until 8:15a on Wednesday, St Patty's Day, my hip/thigh/knee were hurting although I slathered the CBD Pro-Level 5 Ointment on all areas, so I canceled the walking session with Sherry, but invited her over to visit and get some hugs and kisses. I quickly posted the "CP Show" to FR, had coffee,a couple Marlboros, a light breakfast, took some Gabapentin, and just relaxed the sore areas. I still think this recent left hip/thigh/knee pain is related to the increase from 20mg to 80mg of the Astorvastatin, prescribed by my Cardiologist.
Sherry came over and we spent 3½hrs having a good time, as usual. She left around 4:30p, to get food shopping done before traffic got too busy, and forecast the rain arrived. I put-off all activity today, due to hip/thigh/knee pain, so I'll try again tomorrow or Friday. I watched "Expedition Unknown" all afternoon and evening, on Discovery Channel. Definitely, one of my favorites. I fell asleep for a couple hours, woke-up at 9:30p, and kept watching "EU" until 11p. Lights out.
Up at 6a, since the cleaning ladies would be here by 8:30, I made coffee, did the finger stick to check my BSL, had a light breakfast and enjoyed a couple of smokes in the garage, with a mug of Kona Coffee. It was 45° and raining, as forecast for the entire day. My left hip, thigh and knee were hurting, so after the cleaning ladies finished and left, I laid down on the couch and slept thru lunch and into the evening. After dinner, I watched some Fox News shows, and went up to bed around 9:30p. Tomorrow starts another week.