hands-off, gov't scum!
friday, march 22
nd

, 2013

it sure didn't take a genius to figure out that the liberal-demokkkRATs would eventually want total access to our bank's personal checking & savings accounts, IRAs, 401(k) and all other finances, for which millions of Americans have worked hard to accumulate, over their lifetimes.

Even I saw it coming, once I learned that $10+ TRILLION were involved. And I'm no genius.

And let's face it, any country stupid enough to tax people for existing – aka ∅bummerCare – will be arrogant enough to levy an overnight "wealth tax".

It started with the illegal, evil and Family Farm and Business bankrupting "Estate Tax", "Inheritance Tax" or infamous "Death Tax" – pick your term – back in 1976.
Politicians are like crack addicts, with a dwindling handful of money, looking for a dealer to supply more dope, to feed their addictions of taxing and spending our hard-earned paychecks and savings. They're running out of money and need "new sources". It's 80-90% liberal-demokkkRATs and 10-20% RINOs. The blame overspreads both corrupt and criminal political parties, and all levels of the US Gov't.
There are proposed draft bills "carefully circulating" in both Houses of the US Congress to take control of a variety of Americans' savings. With a combined $10+ Trillion in combined assets Witnessing the corrupt Republicans and the criminal Democrats bicker over the US Debt, is like rearranging the deck furniture, on the Titanic. sitting in 401(k) and IRAs, they indeed make a tempting and juicy target. More than 60 million American workers have IRAs, Roth IRAs, a 401(k) or similar – 403(b) or 457(b) – plan, and pensions. But taxing these accounts or lowering the amount that can be contributed to them tax-free would do little to close the deficit and cut the debt. Total assets just in 401(k)s are roughly $3-4 Trillion. So even if they were seized in their entirety, they would merely retire less than 19% of Washington's $16.3 Trillion debt. Merely a proverbial fart in the wind.
Back in 2008, Congress had a stated plan: "What we want to do, we want to take your 401(k) at its August level, before the crash. We'll give you that equivalent and put it in your Social Security account, essentially, and we're going to invest that money that we take from your retirement account (IRA), your 401(k), at its August level. We're going to buy government bonds with it, which will guarantee you 3% – and then we will require that you put 5% of your pay into your 401(k) although it's not yours anymore." Sound fair to you? Ask me that question.
To be fair to this whole controversy, so-called "NBC News" calls BS on this whole idea, with a short rebuttal, entitled, "Hearing on 401(k) plan grows to urban legend". Take a few minutes and read their rebuttal article. It's laughable and a typical "Gov't shill" answer, but it is enlightening in its stupidity.
Not only is the corrupt, criminal US Congress actively-looking for ways to electronically-usurp your and my hard-earned savings, they've decided to "To let US spy agencies scour Americans' finances". This Reuters' article is also well-worth reading. Go ahead; I'll wait.
Then, of course, there's always the evil "UN Agenda 21 Depopulation Agenda", which would, according to the criminal, corrupt UN, solve many "world problems". Reading that document in its entirety (351 pgs), originating from the 1990s, will take quite some time. Save it for a snowy Winter evening, in front of a roaring fire, but please do read it. It'll make your neck hairs stand-up.
For Conservatives, everyday is July 4th; for shit-for-brains RINOs and treasonous, bottom-feeding liberal-demokkkRATs, everyday is April 15th.
Retirement is an American's reasonable expectation. We put money into investment plans so that our work today, funds our hard-earned leisure of tomorrow. But many in Washington see our investment accounts not as the expressions of well-planned, disciplined decisions but as untapped reservoirs of wealth they can drain to fix the problems that they caused. The tax protection that 401(k)s have now can be wiped-out by grasping politicians who refuse to do what's right, which is to severely cut spending. The war on retirement, particularly 401(k)s, is quiet now. But that's because it's a cold war. And like the postwar tensions between the East and West, it could erupt at any time into a hot war.
Already a large chunk of America's retirement is held in the federal government's hands. Between 1937 and 2009, Social Security took in nearly $14 trillion in payroll tax revenue. In all but 11 of those years, the government collected more than it spent on benefits. Yet despite all the surpluses, the Social Security program is in financial trouble and Congress needs more revenue to fix it, just as it is looking for more of other people's money to avoid the fiscal cliff plunge. Don't think for a minute that 401(k)s aren't on the table as a part of the solution. And when they are served up in front of hungry politicians, they can be quickly devoured. All that will be left for the account holders will be a few crumbs.
In fact, the "wealth confiscation" has already begun on Monday; for openers, in Greece. If everything goes according to plan, every bank account in Cyprus will be hit with a "one time fee" this week. Accounts with less than 100,000 Euros will be hit with a 6.75% tax, and accounts with more than 100,000 Euros will be hit with a 9.9% tax. How would you feel if you woke up someday and 40% of all your money had been taken out of your bank accounts? Think about it. It can (and will soon) happen here, when those "circulating draft bills" make it out of Senate & House mark-up committees, and are quietly voted into law.
If you think it can't happen here, read this.
Cyprus has a debt-to-GDP ratio of about 87%, but the United States has a debt-to-GDP ratio of well over 100%. So if they will go directly after bank accounts in Cyprus, what will stop them from going after bank accounts in larger nations when the time comes? In the final analysis, this is truly a game changer. No longer will any bank account in the Western World be considered to be 100% safe.
Trust is a funny thing. It takes a long time to build, but it can be destroyed in a single moment.
A Day In The Life
For some unexplained reason, I woke-up at 3:30am on Friday, and couldn't get back to sleep. Too many things on my mind, I guess. 26°F and frosty outside, do I grabbed my Turkish Bathrobe, turned-up the heat, made coffee, OJ and had some Quaker® Instant Original Oatmeal, while scanning the weather and news sites. I laid down on the LR couch for a couple hours, but still couldn't get back to sleep. By 7am, it was light, I grabbed a shower, and left at 8:30 to p/u an Rx at the Rite Aid in East York, drop-off the dug plant material invoice at nearby Hellam Twp Offices, and forgo washing/vacuuming-out the Jeep in 27°F weather. The CHCA-contracted landscape crews were on-the-job when I
returned, cutting bed edges and mulching. I still needed to get down to Freedom Armory to get the one set of CTC Red Laser Grips on one of my Kimber 1911 .45cals; the other gets CTC Green Laser Rosewood Grips. I called my friend Scott, the owner, and the best he could do was next Wednesday at 12noon, for an appointment; they were swamped with scores of people, again, just "shopping" for stuff, and not buying, but wasting the truncated staff's valuable time. I wanted to spend over $1,000, but couldn't get near the damned place.
Ever wonder how many days or weeks old you are? Here's a handy-dandy calculator to figure that out for you.
I drove out to The Weis Gas-&-Go in West York, used my 40¢-off/gal credit, and got 18.75 gals of Unleaded Regular, at $3.09/gal. I'm still only getting 13.2mpg in 2WD city driving, from an 11-year old SUV with 265,000 miles on its 2nd engine. Back by 12:15pm, I experimented with Duck Fat Fried Potatoes; OMG, are they ever delicious! They'll go great with the Allen Bros 8oz Filet Mignon, and salad, on Sunday, with Dad. Duck Fat? It's 10x better and healthier than butter or olive oil, for cooking. Wowzer, were those good, crispy potatoes! I laid down on the LR couch and slept for 3½-hrs; getting-up so darned early had finally taken its toll. Temps hit 51°F by 4:30pm, and I opened as many windows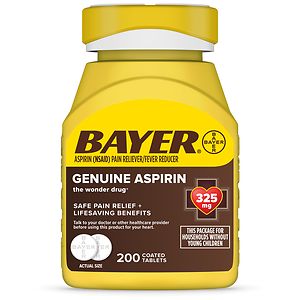 with screens, as possible to let-in some fresh air. After some aspirin, my hip was feeling better, as it has since I re-started my
Bayer® 325mg Aspirin
regimen. I listened to the usual
Mark Levin Show
, from 6-9pm, watched some CATV shows, and shut the place down around 10:30pm.
Wow, I slept-in until 8:45am on Saturday, and it was already cloudy and snowing, as squalls were moving thru the area. 40°F and then back to freezing rain. I cranked-up the Condo heat, made coffee, had some Del Monte® Red Grapefruit Sections, a banana on Shredded Wheat, and called Dad. He was working on computer paperwork and was staying-in for the day, so I decided to do the same, and finish-up some paperwork and budgets, too. I'll be stopping-over tomorow morning, after my Weis Market food shopping trip, to visit, work on an HP laptop email (Thunderbird) software problem glitch he had, drop-off an application for his PA CCW Permit. Soon, ***SPECIAL WEATHER
STATEMENT*** postings were all over the Net for 1-3" of snow and ¼:" of ice, until mid/late-afternoon. With 99% of the snow passing to the north of us, that wasn't likely. But within an hour, the temps had dropped to 32°F and it was snowing and sleeting. Big duh.
Dad and I decided to do a nice Easter Ham Dinner on Sunday the 31st, instead of a quickie Corned Beef & Cabbage lunch, for St Patty's Day, so I broiled a thawed Bone-In Allen Bros 10oz Filet Mignon, sliced it thin on a buttered, halved Croissant, with Lentil Soup, for lunch, worked on my Sunday morning food shopping list, and just relaxed. The 325mg Bayer® Aspirin is doing wonders for my left hip's former pain and immobility. I listened to some of the week's missed Chris Plante Show Podcasts, while doing some "Condo chores". I managed to stay-up until 10:30pm, and thought tat I could sleep until 6-7am, have breakfast, and then go food shopping and make a visit to Dad's. I called it quits at 10:45pm.
Well, that plan didn't work-out so well. With a lot of "things" on my mind, I woke at 2:45am on Sunday, grudgingly got-up, turned-up the heat, made OJ and coffee – lots of coffee – scanned the weather and news sites, and checked email. Another cross-country, snow-sleet storm is headed our way to hit us on Sunday night/Monday morning; yawn. I have a large UPS "special ORM-D shipment" arriving on Monday, which requires my signature, so I have to stay home all day, anyway. I grabbed a quick shower, as usual, re-checked my shopping list, got
ready-to-go as soon as it was light outside, backed-out the Jeep to warm-it-up, walked over and got the week's mail from the CHCA Community Mailbox, and left at 7:15am. I went to Giant Foods Supermarket first, to get a few things which Weis Markets doesn't carry, and then over to Weis, both in East York. Despite taking 5 aspirin in the morning, my left hip was hurting again, and I limped along with my shopping carts at both stores; a pretty pathetic sight, if you ask me. One of the store managers at Weis even asked if I was okay. I said "yes", thanked her for her concern, and continued on to the checkout. It was nice to get home by 8:30, unpack and find that the computer had run its Back-Up/Restore Schedule from 7-8am, and was usable again; no problems found. After 3 more aspirin, I left for Dad's to get some documents copied and help him with a Thunderbird email glitch. After getting back home by 11:30am, I laid down on the LR couch with the ice-pak, and slept soundly for the next 3-4hrs.
I woke-up around 4:30pm on Sunday afternoon, splashed cold water in my eyes, made a cup of coffee, changed clothes into my "casual Condo garb", and scanned the weather and news sites. Snow and sleet still forecast for tonite and tomorrow; glad I got all my errands done today. After laying-out everything for the morning's breakfast, as I usually do, I enjoyed the coffee and it helped to perk-me-up for a couple of hours. While listening to some missed Chris Plante Show Podcasts in the background, I wrote-out some checks for upcoming bills, did some overdue filing, and wet-sponge-mopped the Kitchen Floor. ****WINTER WEATHER ADVISORY*** notices were soon posted by 8:45-9pm, on all the major and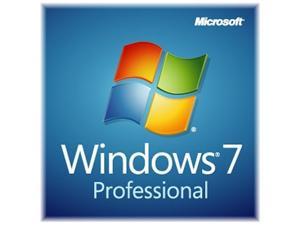 local weather websites. I listened to "
Gun Talk
" Radio, from 8-11pm. Tired, I headed upstairs to bed by 11:15. Tomorrow's laundry day, and I have to be home all day to sign for a UPS shipment.
If you're using Win-7 (Pro version is best), be sure you have SP-1 (Service Pack 1), before MS ends free service in early April. (Assholes.) Go to Start Menu, right-click Computer, select Properties to make sure you have SP-1 installed. Also, go to Control Panel, Windows Update, and then click Installed Updates, to make sure you have (most) all of the 96 "Hot Fixes" installed. This "ZDNet" article explains it all, in good detail.
I got-up at 6:45am on Monday, thinking we'd be under serious snow/sleet/freezing rain, but it was only snowing lightly. Anyway, I made coffee, OJ and Quaker® Instant Original Oatmeal, checked the weather and news sites, listened to the morning's Chris Plante Show, and finished writing-out bills to drop in today's mail. So far, my left hip pain hadn't returned, but I'm again taking 2-3 325mg aspirin every morning, with my Rx BP meds, and more during the day as warranted. And during the day too, with the ice-pak, if necessary. A shower, 2 loads of laundry, bed linens changed, house waste cans emptied, a quick nap, and I cleaned and oiled a couple of firearms, just for grins. After a Grilled Cheese w/Ham Sandwich & Potato Salad, and a bowl of Lentil Soup for lunch, I waited for the UPS delivery truck, which arrived at
3pm, just as the snow re-started. With 1-2" coming down per hour, it mounted-up quickly and soon became a Winter Wonderland. My cleaning lady's in tomorrow morning, and I need to go visit Dad for a while, and help him with another "email app glitch". I listened to my usual
Mark Levin Show
, from 6-9pm, cleaned/oiled my 2 Kimber .45cals, and shut-down at 11pm.
I overslept on Tuesday morning, until 7:15, and had to quickly email my cleaning lady to come at 9:30am instead of her usual 8:15-8:30am time. She was running late, too, so it worked-out fine. We'd gotten 2-3" of snow, but at least we didn't get this mess that the northeast was getting, again. Luckily, she was running late, too, and everything worked-out fine. I made coffee, OJ, had a bananna, checked the weather and news sites, and got ready to leave as soon as she arrived. It was raining lightly, with very, very heavy ground fog, 33°F, but at least no snow. The bulk of the storm had moved-up into New England and off the coast. The roads were in fine shape, and at 35°F, the snow was beginning to melt. Joanne arrived at 9:30 and I left for Dad's. We had a nice visit, and some technical things to work out on his CommieCast-WiFi computer and TV. I fixed the computer, but a tomorrow-scheduled CommieCast tech will have to work on the TV's WiFi &amp Router; that's beyond my pay-grade, at this point. I was back home by 11:45, and Joanne was just finishing
working upstairs. She left at 12noon.
Spring "officially begins" on Thursday, March 21st, but don't let that pretentious and arbitrary date fool you. We have a lot more cold/snow/sleet/freezing rain etc ahead, even well into April. But, Happy Spring, anyway!
Another UPS large "special ORM-D shipment" arrived around 3:30pm, also requiring my signature. The individual boxes went into one of the many properly-labeled cartons on the basement's shelves, with the other shipment, which arrived Monday. Mo more ORM-D shipments; I've got so much more than "enough", to put it mildly. After a late lunch of PA Dutch Chicken Pot Pie, I went out for a 2hr walk, came back to listen to the Mark Levin Show, from 6-9pm, got my "to do list" in order for tomorrow, and hit the sack by 10pm. I needed to leave for my 12noon app't at Freedom Armory by 11:15am, so I could sleep-in if I wanted. I want.
I managed to sleep-in until 7:45am on Wednesday, and that was good. With temps at 28°F outside, I cranked-up the Condo heat to 76°F, made OJ, coffee and had some Fried Ham Hash, SSU Eggs & Ancho Catsup for breakfast. While scanning the weather and new sites, I checked my "to do list", and got Grandpa Shelley's 10ga A.H. Fox shotgun (we think) ready to take to be restored, made sure my 2012 Kimber® 1911 Stainless "Custom TLE™ II" (Tactical Law Enforcement) .45cal ACP was ready for its new CTC Red Laser Grips. My other 2009 Kimber® 1911 "Eclipse Target™ II" .45cal ACP will get the new CTC Green Laser Grips, as soon as they arrive at Freedom Armory. I left at 11am, just to be sure I wouldn't miss my long-awaited appointment. A major bummer awaited me after arriving.
On the morning's trip, I saw that gas prices at-the-pump had dropped 10¢, since Friday (3/08): Unleaded Regular (87 oct) is now at $3.49/gal, Unleaded Premium (89oct) is at $3.59/gal, Premium (93 oct) is down to $3.79/gal, with Diesel Fuel/Kerosene dropping to $3.99/gal, at most stations, in the York (PA) area.
My "reserved" CTC Red Laser Sight was "accidentally sold", so I'd made the 45-mile round trip for nothing, so I re-ordered 2 new units, with Rosewood Grips, for both of my Kimber 1911s. $399 each. They'll be available in 1-2 weeks, in Red Laser only. Damn. I did drop-off the vintage 10ga A.H. Fox Shotgun (we think) for "refurbishing", which will take the Gunsmith 6-8 weeks. I was back home by 1:30pm, made a quick Roast Beef Sandwich & Fries Smothered in Gravy, listened to the remainder of Rush, caught the morning's missed Chris Plante Show Podcast, went out for a walk in the sunny, 51°F weather, called Dad to see how he was doing and listened to the always-good Mark Levin Show, from 6-9pm. I started watching some CATV and by 10:30, was nodding-off, so I shut it all down and went up to bed.
Hip pain woke me up on Thursday morning at 4:30, and although I took 3-4, I couldn't get back to sleep. At 29°F outside, I turned-up the Condo heat to 76°F, made OJ and coffee, and had Soft-Boiled Eggs w/ Toast in a bowl, for breakfast. I had nothing on my schedule or "to do list" for today, so some dreaded paperwork and filing was in order. By 6:50am, it was getting light outside, as snow squalls were moving thru the area. I scanned the weather and
news sites, as usual. Oh swell; a Palm Sunday snow/ice storm is
forecast to hit us
in a few days. By 8:45am, the hip pain had subsided. At 10am, I drove over to
The HoneyBaked Ham Store
in nearby Kingston Square Shopping Ctr, and it was *Closed - Out Of Business*, after 10-12yrs. That's where I've always bought the delicious
spiral-cut, honey-glazed hams
for Christmas and Easter, but they've now closed most locations in Pennsylvania. Damn. Now, I've got to go to "Plan B", whatever that is.
After a few other errands, I got back home around 11:45am, grilled-off a Bone-In Broiled Allen Bros 12oz Filet Mignon, with Oven-Roasted Russet Potatoes, drizzled w/ EVOO & Kosher Sea Salt, for lunch. Too late to order one from Allen Bros (my beef supplier), so I started calling some of the supermarket and speciality stores in the area; no luck, either. Okay, I'm working on "Plan C", now. I ordered/pre-paid a 7-8lb bone-in, half-ham, which will be delivered by their refrigerated truck to the closed store's location, on Sat, March 30th between 1-4pm. Temps didn't get above 33°F, all day; it was a cold one.
That done, I went out for a short walk, helped a neighbor jump-start his car's dead battery with my Jeep's HD battery, came home, lit a fire and stretched-out on the LR couch for a couple hours' snooze. Later, I called Dad to check-in on him, and listened to the usual Mark Levin Show, from 6-9pm. I paid our AT&T Wireless bill online, since the dumbass USPS lost the check mailed on 3/7, and due on 3/11. First time in 10yrs, but the incompetent public union thugs, punks and scum can't be trusted anymore to do their overpaid jobs. Tomorrow starts a new week here in the "Journal", and it's going to start to get busy with atty and realtor mtgs, 5 days of clean-up work (April 1-5), and Easter Dinner with Dad is right around the corner. I need activity to keep me occupied and busy; being "retired" truly sucks.
You Own It, demokkkRATs!
ongratulations to the asswipe demokkkRATs, irrelevant "Free Shit!" minorities and stupid young people on the Truly-Shitty Economy you've created and inherited. You now own it 100%, and you can't blame Bush, anymore. Bathhouse Barry ∅bummer did it all by himself. You voted for it, dumbassed idiots. Time to suffer with the rest of us, as your actions have dire consequences for the entire country. Nice going, low-information voter morons.
The next terrorist attack, you own it.
∅bummer voter
Can't get a job after graduation, you own it.
Sky-rocketing energy prices due to ∅bummer's corrupt EPA shutting down the energy producing states, you own it.
A nuclear Iran, you own it.
Bowing to Russia, you own it.
Another severe recession, you own it.
A volatile border with Mexico, you own it.
Trouble getting good health care, you own it.
Higher health insurance costs and health care costs, you own it.
No budget, you own it.
Our allies mistrust us, you own it.
Another trillion-plus of debt, you own it.
More Benghazi Massacre situations, you own it.
No one willing to join the military, you own it.
Trouble getting a loan to buy a home, you own it.
More dependency on food stamps, you own it.
Trouble finding good employment, you own it.
Several part time jobs instead of one good job, you own it.
A One-World Government, you own it.
The UN governing the United States, instead of us governing ourselves, you own it.
A Senate that will not bring any legislation to the table, even if it is "Dead On Arrival", you own it.
China controlling our world trade, trampling all over us, you own it.
Loss of our freedoms as we have known them in the past, you own it.
A dictatorship, instead of a democracy that follows the Constitution, you own it.
Less take home pay and higher living costs, you own it.
Driving a car that looks like a child's toy, you own it.
Unending islamic shitfilth wars in the Middle East and Africa, you own it.
More government corruption and lies, you own it.
More toleration of extreme, fanatical and subhuman islamo-nazi fascist filth, you own it.
Terrorist attacks called "workplace violence incidents", you own it.
Your "revenge" instead of love of country, you own it.
President George W Bush is out of it now, and there is not another good man for you to villify and lie about.
Shit-for-brains, ∅bummer-asshole is a liar, traitor, racist, muslim, coward, bathhouse fag and doper, can't take responsibility for the damage he's inflicted upon America. It's 100% his fault. Prove me wrong, anyone!
In a way, I am relieved that another good man will not be blamed when it becomes impossible to clean-up this mess that YOU voted for. Yes, moronic ∅bummer-asshole idiots: YOU!
Your TSHTF Survival
Are you truly ready for when, not if, TSHTF (The Shit Hits The Fan). And a lot of my "Journal" Readers have emailed and called me to discuss what preparations they should take for that "coming awful event". Believe me, "it" IS coming. Based upon what's happening around the world and here in the US, I have a terrible, terrible *gut feeling* that TSWHTF (The Shit Will Hit The Fan), sometime in late-2012 or in early-2013. Don't ask why; I just do.
First, Israel is preparing for war, after being attacked for years on many fronts, and not fighting back as she should have. This war will truly have "Biblical implications" around the world. The Middle East is rapidly-collapsing under the subhuman, murderous muslim/islamic riots (muslim Brotherhood) and rule ("arab Spring"), with world crude oil prices projected to hit $200+/bbl, or even higher into the $300-$400 range,
Europe is on the verge of insolvency and collapse
, no thanks in great part
to Germany
, teetering-and-tottering Asia and
South America
will quickly-follow, then comes the downfall of
Canada
, and The
USA won't be far behind
, in late 2012 and into 2013. Watch
this video
; be sure you're sitting-down, and don't have any food or liquid in your mouth upon which to choke.
Just Google "survival" and see what comes-up. Damned-near everything you ever wanted to know how to prepare for this for-sure-coming "hellish holocaust", some of it in easy-to-download *.PDF format. Tens-of-thousands of websites are devoted to the topic of "survival". Do the same with "You Tube", and watch the thousands of videos. This is *NOT The Phony Y2K Crappola*; this is for real. I said numerous times that Y2K was a waste of time and money to prepare for, and that came true. I'm reading that "survival stores" are reporting a huge upswing in sales and preparations, and for good reason.
I'm also one of the very, very few who "predicted a 9-11 type event", 2 years and 8 months before it happened. Read down that "Journal" entry to the "Scary Stuff" section, and it was done by the subhuman, murderous muslim/islamic shit/filth/trash, NOT the US Gov't as some morons and idiots (Alex Jones & Co), have and still It's interesting you mention when an old paradigm dies and a new one takes its place. There are people who are still connected to the old one and can't conceive of life without that old paradigm. I think you saw that in the Great Depression. A lot of people never recovered from it because once that hit it was the end of their lives. claim. Need I say more about those certifiable and murderous, subhuman muslim/islamist wackos who are determined to kill all of us Proud Infidels?
Am I an "conspiracy alarmist" or one of those "crazed survivalists", sequestered in a Montana, Idaho, Utah or Wyoming compound or bunker? Not hardly; I'm simply a mid-State Pennsylvanian, retired small businessman, an Eagle Scout, Class of 1963, Order Of The Arrow/ Vigil Honor, and our BSA Motto was then, and still is now, "Be Prepared". Need I say any more?
Forget all of the "buy gold and silver" bullshit commercials; buy "brass and lead" for your guns. They're a far, far superior investment, IMO. Ammo is truly a "fungible" item; gold & silver aren't at all. They may be "intrinsic", but they're utterly-useless in a collapsing/collapsed society or world. Do the requisite research, as I've done. 'Nuff said on that subject.
BTW, how are you stocked-up for incandescent light bulbs? Within 4 weeks, manufacturing and using 100w incandescent will become "a crime", thanks to stupid-assed, liberal moron chimp, shit-for-brains, George W Bush & Co, in 2007. You'll be forced, under penalty-of-law, to use the very expensive,
dangerous and short-lived CFLs (Compact Fluorescent Light bulbs). Better
stock-up NOW
on 60w, 75w and 100w incandescents, where and when you can find them, before they become unavailable and illegal!
This government's ***CRIMINALLY NUTS***, in trying to regulate our use of anything and everything! It's fascism, socialism, Leninism and communism, dammit, and it won't stand! Where is that in The US Constitution? The US Government isn't empowered to force us to do or buy anything, and has overstepped its legal authority in The ENUMERATED Commerce Clause. The Commerce Clause is quite specifically an enumerated power listed in the United States Constitution (Article I, Section 8, Clause 3). The Contemporary Commerce Clause debate, When "decided by the SCOTUS in the Summer of 2012", will cause CWIII, if upheld. Stockpile NOW, because TSHTF before/during/after the November General Election!
Gold is NOT the way to go; lead and brass (aka ammo) ARE. Mark my words!
TSHTF this or next year, and members of the corrupt, criminal US Congress are helping racist, commie, lowlife scumbag Barry "Fuck America!" Obama (SAMBO-IL), by either collaborating with him or cowering before him, on his You are going to see, in metro areas, the absolute worst in humanity, as the people that are most dependent upon a collectivist system, whether they're these Occupy Well Street people, or people who are loaded up with debt, they are totally unprepared for an economic reality where their paradigm does not function. As a result they're going to go through the absolute most disgusting inhumanity that I think any American has ever seen as they go through this anger phase – and it's going to result in riots, and starvation and bloodshed. It has to happen. You don't have people's life savings disappear and people become desperate, and not have that happen. coming "Race War" plan.
We are *at war with Iran*; no doubt about it. Get used to it. And shit-for-brains, racist, commie, lowlife scumbag Barry "F•ck America!" Obama (TRAITOR-IL) has politely "asked" for our formerly Top Secret RQ-170 Sentinel Drone "to be returned". What a dumbf•ck Obama is! He should be charged, tried and imprisoned for *treason*, IMO.
I've been saying, for the past 2-3 years, that no one should buy any gold or silver; it's worthless crap if TSHTF (The Shit Hits The Fan). Instead, buy guns and ammo; they're a far, far better investment, IMO. Any questions?
Uh-oh, it's beginning to happen in Europe. Better get ready for it to come over here, soon, as The Fed f•cks America, once again. Time to abolish The Fed and its corrupt, criminal influence on America's economy!
Here's a very useful List of Barter Items, for when TSHTF. Get and stockpile those and more, if you know what's good for you and your family! Think I'm kidding? Better read this and think VERY carefully about it.
With the FBI already considering many US Citizens as "sovereign citizen extremists", are you ready for "Rex 84" & The FEMA Camps? A new bill has been introduced in the US House of Representatives called the National Emergency Centers Act or HR 645. This bill if passed into law will direct the Secretary of Homeland Security to establish
national emergency centers otherwise known as FEMA Camp Facilities on military installations. Some more detail on "Rex 84",
right here
, written by, very disappointingly, USMC Lt Col Oliver North.
"Economic chaos" ahead? You betcha. Are you and your family ready for it? It IS coming, at out current rate of out-of-control government spending.
Before TSHTF, here are 20 Lessons From The Streets of Cairo. Worth reading, if you plan to survive.
And before TSHTF, here are Innumerable Lessons From The Collapse of Bosnia, in 1992. Also worth reading, if you plan to survive.
Do you live near a "terrorism hot-spot"? Check the map. Here's DHS' recently-issued "White Paper (*.PDF)" on it, from 1970-2008, published by the University of Maryland.
Do you know what an "EMP Attack" is? Now you do. *When* it happens, not *if*, we're all f•cked, unless we're prepared to live in the early-1800s. That's why I write this stuff.
Are you ready for Obama's (TRAITOR-IL) "October Surprise"?
What about access to land and fresh water? Right here's an article to address those concerns.
Are you worried and prepared for the coming paradigm shift? How's your preparation work coming along?
The end of the dollar is coming; are you prepared for it? Here's a guide to a few canned foods.
Looks like a "race war" is coming, thanks to the hate-filled nigga race-pimps Jackson, Sharpton, Farrakan and New Black Pampers®, and time is growing shorter and shorter before TSHTF.
Don't let the possibility of DHS watching your every move deter you in preparing for TSHTF; do it regardless. Your and your Family's safety & survival always comes first. Beware of what your neighbors will do if you're prepared and they're not.
State and local resistance to the detention provisions contained in the 2012 National Defense Authorization Act (NDAA) continues to grow, rapidly-emerging as a nationwide movement against the illegal and unconstitutional Federal Jack-Booted-Thugs' powers.
America is already being turned into a giant prison camp, and 90% of Americans either go along with it or don't see it happening. I do.
When prepping, always plan your survival purchases first on paper; buy them afterward.
Here's another good preparedness/precious metals website, 321 Gold. No, I don't believe in gold & silver, for what's coming. I believe in *lead & brass*/*food & water* for that situation; the other stuff comes much, much later.
Here's a new "warning" about a solar-based EMP event. If it happens, TSHTF.
If Iran attacks America's infrastructure, we've got major problems. Are you prepped and ready for it, when it happens?
Are you on a tight budget, in a apartment of small house? Try these link resources.
What happens to a non-Prepper? Read it at your own edification.
Good, solid Prepping information and related links? Right here.
Canned, excellent quality meats for long-term storage and use? Right here.
Shhhhhhhhhhh, don't tell anyone about your "prepping" activities. Keep it quiet, and read this.
Here are the 5 Warning Signs that America is in decline.
What if you're a "Beginning Prepper"?
Ever wonder what "the new normal" might look like? Read it, in chapters. Prepped yet?
What are the 5 symptoms of SHTF happening?
The US is headed for a "fiscal cliff"? Gosh, all of the articles posted at the link in this section, have been saying that for many months. And the "geniuses" in DC are just figuring that out? Well, slap me silly!
Did you know that when the trucks stop, it's over?
Here's Part 1: Preparing For Disaster. And here's Part 2: Preparing For Disaster. Have you ever thought about what happens to Security During A Breakdown?
Here's "The A-to-Z List" of what you'll need to survive. It's daunting, but you may already have much of it, in-house and not realize it.
There's a new Preparedness Manual, available in *.pdf form, right here. Get it, please.
In case you missed it, here's the "Granddaddy" of Preparedness Manuals.
And here's yet another (condensed) Preparedness List, to compare against the previous two lists, just so you don't miss anything important.
Here are "120 powerful pieces of advice for preppers", to read and take-to-heart.
After Hurricane Sandy, is there any doubt in your mind that you ought to be "prepping" for disasters, before everything is stripped from the stores' shelves? Does this look familiar to you?
If you were in an area heavily-affected by Sandy, you might have seen some looters running rampant. IMO, they should be shot on sight, not arrested. KILL ALL OF THE LOOTERS!
What happens in the first 12 hours, after the US Dollar fails?
Watch The Day the World Ended [Part 1 of 2].
Watch The Day the World Ended [Part 2 of 2].
Is your city a gang-infested hellhole, yet? It will be, all too soon.
Here are an easy 25 DIY Weekend Preparedness Projects, for anyone wanting to be a little more prepared at the end of the day.
How much food storage do you have?
Things Which Make Your Head Explode
Any asshole/idiot/moron who eats "raw bait" at $400-a-"dinner"-plus, is an moronic, douchebag asshole, especially from a filthy, cheating shithole like Urasawa, in Beverly Hills. Sure you could eat it raw, but why do something stupid like that when you have fire available?
If you, or anyone, seriously believes that the US Economy is "getting stronger" due to a hugely-over-inflated, phony, propped-up DJIA bubble, you're watching too much ABC-NBC-FOX-CNN-CBS. They're liars for 0scumbag&Co; take that to the bank.
Some People Just Need Killing
It's not my intentions to be the judge here — that's God's "job" — but rather to "hasten the meeting" so that He can send the following subhuman filth to the "Fires of Hell", "River or Lake of Sulphur", or whatever He deems appropriate. I'd gladly/happily volunteer, at no cost to any of my Hard-Working, Fellow US Taxpayers, to gladly/gleefully/happily headshoot these murderous, lowlife dirtbags of all stripes — their skin-color doesn't matter one whit to me, at all — and rid American Society's innocents — especially our too-vulnerable, "Whosoever shall shed man's blood, his blood shall be shed: for man was made to the image of God."
– Genesis 9:6 precious children and the frail, defenseless elderly — of the subhuman criminals who prey upon them, once-and-for-ever. And yes, I'd rather see one innocent man convicted and executed, than 10 murderers, robbers, child rapists-murderers freed, to rob, rape and murder again. Hey, call me an "Old Fashioned Conservative"! Too harsh? Nah. Someone needs to take out the trash! I volunteer.
Society's innocents — our precious, defenseless children and the frail, defenseless elderly — must be protected from predators, murderers, rapists, robbers and other subhuman filth, at all times and at any cost, IMO.
The 6th Commandment actually says: "Thou Shalt Not Murder". It does NOT say, "Thou Shalt Not Kill." I personally don't consider any summary-execution — except by subhuman, murderous muslim/islamic pigshit — as murder, in any way, shape or form. It's "Due-Justice-For-Crimes-On-This-Earth", IMO.
The Death Penalty is The Foundation of Government.
"100 years from now, I want the filthy, stinking subhuman islamic/muslim filth's childrens' childrens' childrens' children to cower and cringe in fear whenever they hear the sounds of jet engines overhead because their legends tell of fire from the sky. I want them to hide in wet, dark caves and hellish-holes in the earth, Yes, I agree with the premise of this article, that "the death penalty is a Noahic Covenant with God, in a post-flood world", and America should apply it every-damned-day, to those deserving death for their crimes against society and its innocents. shivering with terror whenever they hear the roar of diesel engines because the tales of their ancestors talk about metal monsters crawling over the earth, spitting-out death and destruction. I want their mothers to be able to admonish them with "If you don't behave, the Pale Destroyers will come for you", and that will be enough to reduce them to quivering obedience. I want the annihilation to be so complete that their mythology will tell them of the day of judgment when the stern gods from across the sea – the powerful Americans – destroyed their forefathers' wickedness."
Lowlife, dirtbag, criminal Brooklyn ghetto thug punk POS, 16-year old Kimani Gray, got exactly what he deserved with 4 bullets: DEAD! Rot and burn in hell, asshole! IMO, shoot and kill all the rioters, too.
Subhuman ghetto punk filth and cop killer, Ronell Wilson, needs a bullet in the head. Kill the buckwheat boy; no trial expense!
I like a "happy ending".
Murderer, deviant, pervert and 10-yr old child rapist, David Renz, needs killing. I'd volunteer to headshoot the subhuman filth and save the Taxpayers all the costs of housing and feeding that garbage, shit and trash, who's now in prison. Hopefully, the prisoners will torture and kill him, slowly.
Raping a six year old girl? Yes, subhuman illegal alien filth, Dagoberto Ruiz-Barrios, 41, of Tuxtla Gutierrec, Mexico, needs killing, ASAP!
Good riddance and burn in hell, Harry Reems.
So-called "Craigslist Killer", Richard James Beasley, 53, needs immediate killing, so he can rot and burn in hell, for murdering 26 people. KILL HIM!