is there a method to the socratic madness?
friday, march 30
th
bear with me, and let's together consider a scenario: Imagine one day you wake up, turn on the TV, and there is complete pandemonium. The news has just broken that the Trump administration has set up military tribunals; arrested hundreds of members of both political parties; arrested thousands of others outside government; renditioned George Soros; captured Edward Snowden; and seized Hillary Clinton, Bill Clinton, Barry Obama, and John McCain and charged them with treason. Additionally, imagine many of those arrested are charged with child trafficking for sex or organ harvesting, for drug trafficking, and for undermining the sovereignty of the United States. How would the populace react? How would the liberals react? How would the MSM characterize it? Imagine the totality of it.
I think there would be complete chaos. Society would be at the point of coming to a complete standstill, or a revolution, or a societal breakdown.
Most likely, the MSM would be in a full informational warfare stance. They would be characterizing these sweeping actions as dictatorial. They would say that President Trump had arrested the opposition, had lost his mind, was acting extra-Constitutionally, and had directed Sessions to fabricate evidence.
The Democrat Party, certainly, would be saying that Trump had become mentally unstable, that the "resistance" movement must rise up, that people must demand that their Congressmen must remove Trump from the Presidency, and they would basically call for riots.
If anyone arrested was a Republican, like John McCain or Lindsey Graham, the Republicans as well might call for Trump to be removed. The cancer of corruption, treason, selling out America and the Deep State collusion might have spread throughout the Congress.
Trump would have no base – except the majority of the citizens of the US. But those would be hearing the constant lies, propaganda, and disinformation coming from the MSM – perhaps even Fox news. There would be competing voices on the internet, on the radio, on the TV, from the government. How would the average normie know what to believe?
Most sheeple Americans would be confused and distressed. Informed Patriots would be celebrating. Hard Leftist Progs would be preparing to stir up the dregs of society to riot. The MSM would be attempt to focus as much HATE as possible at white conservatives and Trump supporters. The country would fracture. Riots and violence would ensue.
BUT, what if some person or group had chosen a new and untried path? What if, to prepare the sheeple for the shock, some person or group decided to move via the internet to spread the information to the citizens in a way that went around the MSM, went around the official channels, even around the White House?
What if someone or some group decided not to give the information to the public, but to throw bait out to the anti-social, skeptical, independent thinking denizens of the cloistered boards of discredited, offensive, and ignored websites? What if they knew that this was the primordial energy to harness to reveal Truth? What if this board held the eternal curiosity of man to rip the lid off of Pandora's box?
What if this person or group KNEW that the media would spin the truth into lies, and that any information from the White House would be seen as biased and dubious. What if they foresaw the riots and decided to use the internet to disseminate the information early to prepare the public for the shock?
What if, like a "virally-spread" video, people began to mention to each other about the phenomenon of this intel being left on these discredited boards? What if teenagers and internet savvy adults began to carry this information to their friends and family?
What if all this "intel" began to coalesce at some point into appearing Truthful, even though the puzzles had to be solved by anonymous citizens? What if the "answers" were not given, like pap to infants, but instead had to be researched, decoded, speculated, and found by those interested in solving them?
What if the "answers" and the understanding of the dynamics of such treasonous and evil actions came NOT from the MSM, NOT from the White House, NOT from "talking heads", but from message boards like 4chan, 8chan, Voat, Gab, and elsewhere. What if the message began to spread even to websites that were oriented around economics? What if the message spread beyond those sites to the general citizenry?
It would seem to me that the SHOCK of the arrests, the misinformation of the MSM, and the inflammatory calls of the Progs would be mitigated and neutralized, because many would be aware ahead of time.
Many would be prepared for the shock, because they would have heard the information from their teenage sons and daughters, from their co-workers, from respected voices on the sites they frequent, and from other websites.
The NOVELTY of it would be attractive. The FAMILIARITY of those telling them would make it trustworthy. The REPETITION of the message from various sources would make it hard to ignore. The ORIGIN of the message would be alluring.
Even those who might disagree with the information or dispute the arrests of those involved might tone down their reactions if their minds were primed to consider the possibilities of treason, child trafficking, or sedition.
The point of this is that the Cognitive Dissonance would be immense in the public. The sudden airing of the repulsive, vile, unthinkable, treasonous, and corrupt truths about the powerful few who run this country might be too much for many to accept. They would default to the programming that they grew up with. They would deny. They would become angry and lash out at the messenger. They could not comprehend and accept the truth if given all at once.
This Socratic and puzzling method of asking questions and tantalizing the fringe autists with intelligence (and truths) only known by the select few could indeed be a method that is genius. It is using the nature of the internet to find almost any information, coupled with the ability of a cohort of driven deviants to communicate instantly across the globe, coupled with the unheard-of releasing of classified intelligence to the public.
Have these three items ever existed together at any point in human history? Has this synchronicity ever been attempted? Have humans ever had this chance? I think not. This is the brilliance of the attempt.
It may be a way to preclude the violence, riots, and bloodshed that might occur after such a shock. It might be the stroke of genius that could only come from the Goodness of God.
IF this is true, and IF this comes to fruition, this may be one of the greatest times to be alive in human history. This might be a revolution that does not involve physical warfare, but INFORMATION WARFARE, such as the kind that got Donald Trump elected. This might be one for the history books.
THIS is why I attend to the phenomenon of Q. The audacity and genius of the method is breathtaking. The possibilities are immense. The futures that have been wagered here are daunting. The outcomes are staggering. And the peril of losing is fearsome.
We MUST open the minds of our brethren, our family, and other in any way we can. We MUST help free them from the prison of the propaganda their minds were infused with as they grew. We MUST at least consider the POSSIBILITY that Q is real and truthful, that Q is Military Intelligence.
The only other alternative is high velocity lead. IF this is true, then our civilization might have actually averted a totalitarian surveillance warfare State where we would have reverted to feudal status – stripped of our rights, stripped of our wealth, and thrown into permanent darkness for the unforeseeable future.
Like it or not, as people who can think for themselves, we are the Vanguard, and we must prayerfully come together as our intuition and judgement guide us.
Deus vult.
Your choice, fam. One way or another, believe or not, the ride is about to start.
© March 9, 2018 by Yojimbo, "The Burning Platform".
A Day In The Life.
Friday was a sunny and bright morning, usually the case after a snowstorm has hit and passed thru the area. I had some coffee and a muffin w/ preserves for breakfast, and drove over to Dad's to help Becky and Karen clean out the garages.
After getting home, I heard Trump say he was vetoing the bill, and the asshole went ahead and gleefully signed it. He got played like a fiddle by the lib-dem filth, AND SO DID WE!, and went along with it, but was "unhappy" about it. The wall isn't getting built. Ruined my day, week, month and year: over $30,334 were my taxes just this year.
The "Deep State" won. Trump's a Wobbly punk. And here's where a couple hundred million went to worthless garbage line items, which made my blood boil:
o $12m for Scholarships for Lebanon,

o $20m for Middle East Partnership Initiative Scholarship Program,

o $12m in military funding for Vietnam,

o $3.5m in nutrition assistance to Laos,

o $15m in Developmental assistance to China,

o $10m for Women LEOs in Afghanistan,

o $1m for the World Meteorological Organization,

o $218m for Promoting Democracy Development in Europe (yep..the birthplace of democracy needs promoting),

o $25m for International Religious Freedom,

o $10m for disadvantaged Egyptian Students,

o $1.371bn for Contributions to International Organizations,

o $51m to promote International Family Planning and Reproductive Health,

o $7m promoting International Conservation,

o $10m for UN Environmental Programs,

o $961 million to destroy our chemical weapons. Who was it, exactly, who convinced our government to pay billions to develop weapons we now find deplorable?,

o $5m for Vietnam Education Foundation Grants,

o $2.579m for Commission on Security and Co-operation in Europe,

o $15m to USAID for promoting international higher education between universities, The problem is not a loss of money or credit, it's a loss of trust.

o $2.696bn for International Disaster Assistance,

o $1m for the Cultural Antiquities Task Force,

o $6.25m for the Ambassadors Fund for Cultural Preservation,

o $20m for Countering Foreign State Propaganda,

o $12m for Countering State Disinformation and Pressure.
I was tired and bummed, took my statins and 3 other bedtime drugs at 8p, and went upstairs to a totally new bed: 2 new down blankets, and 5 more pairs of new sheets sets waiting for usage.
With garbage trucks clanging and banging on at 8a Saturday morning, due to no pick-up on Friday because of Thursday's snowstorm, I got up at 8:30a, made coffee, had some Ensure Nutrition, checked the weather and news, and headed over to Dad's to start to go thru 30-40 boxes of GC&N records, deciding which to keep for the IRS and Dad, and which to shred. 20°F was a little too cold to work in unheated garages, but it had to get done. I did it anyway, and visited with Dad and Becky; she made lunch and I left after 2hrs. There are probably 20-25 more boxes to go thru, removing paperclips, folders etc, so UPS can do the shredding with damaging their machines.
No F-1, IndyCar or NASCAR races on until tomorrow; what a lousy blowjob that is. And the F-1 race is on at 1:10a - who the f•ck stays-up to that hour to watch a 3hr race? FIA asshole morons. A simple rebroadcast to the rest of the normal world would go a long way in improving the viewership and ratings. IndyCar and NASCAR are on Sunday mid-afternoon, for normal racefan viewers.
After leaving Dad's, I was out running a few errands, stopping at the post office, bank and gassed-up the white 2017 Jeep Grand Cherokee. Home by 2p, I called-in some Rxs to Rite Aid, opened-up the condo to air it out, even though it was only 38°F outside, but closed-up after it got too cold, and jacked-up the furnace to its usual 78°F.
Two more calls from Rite Aid about new Rxs, and I made more trips over there. Yes, I keep track of every "medical mile", for income tax, as well as Rx and dr's visits receipts, and they mount-up very quickly. Last year was over $19,500, and that helped offset my potentially outrageous (imposed by IRS & PA) cap gains tax – both federal and state – down to where it was almost tolerable. I watched some CATV, paid bills, did paperwork and decided to bag it for the night around 8:30P.
I slept until 8:30a on Sunday, and woke to a squall's heavy flurries, as I made coffee, a muffin and had some Ensure. I scanned the weather and news, saw that NASCAR was the only racing on TV, at 2p. Shit; I don't even consider that crap racing, but it's better than nothing, though not much. Lousy race; I turned it off.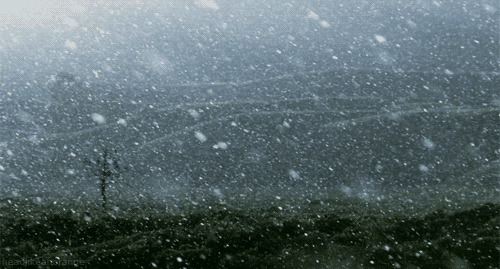 Paper questionnaires arrive from a new dr, from new WellSpan/Leader Heights Surgical Associates – information that's in their damned computer system, but those moronic assholes want me to re-fill-out manually and waste 2½:hrs doing, when they could just print the shit out. AGAIN! – so I did spent some time with a little over a page's worth; only 5+ more to go. I might get it done by April 17th, the date of my appointment at April Hill with those scumbags. Grrrrrrrr!
Except for some very minor bouts with greatly-pain on my lower back, L/S and upper belly; otherwise, I'm feeling pretty chipper. If I could just put on some muscle and fat on, I'd be feeling far batter. My last weigh-in at Apple Hill Med Ctr was 145.4lbs. I should be at 175-180lbs. I had a later lunch, some Ensure, and crashed around 9pm. I have a dr's app't at 9:35a, and don't want to oversleep or be late for that one; it's too important. I headed upstairs to bed at 9p.
Up at 6:30a with the alarm, I made coffee, a muffin, some Ensure, scanned the weather and news. HEADLINES: Trump and another bimbo, slut, whore, scandal... Sure, it's his personal life, but I'd have all the bitches KILLED! Are you as sick of this guy as I am already? Now he wants to US Military to to pay for it, instead of the stinking wetbacks. F•ck that shit!. Cut out unnecessary welfare, and No Child Left Behind; we have 17 other child feeding programs. Cut out all foreign aid; they can fend for themselves. Send the DACA bitches and bums, and their worthless families back home, wherever that is.
It was 21°F (13°F wildchill) outside and when I opened the front door to the glass storm door, I got blasted with cold; I couldn't get it closed fast enough. I left for the dr's app't, and then visited a couple more body shops to get an estimate on my Jeep's R/F fender scrape. Then of over to Dad's to help sort file boxes for shredding and others for mere disposal. I left at 4pm, came home and laid down to rest a bit; my stomach was hurting, and I didn't want it to go any further.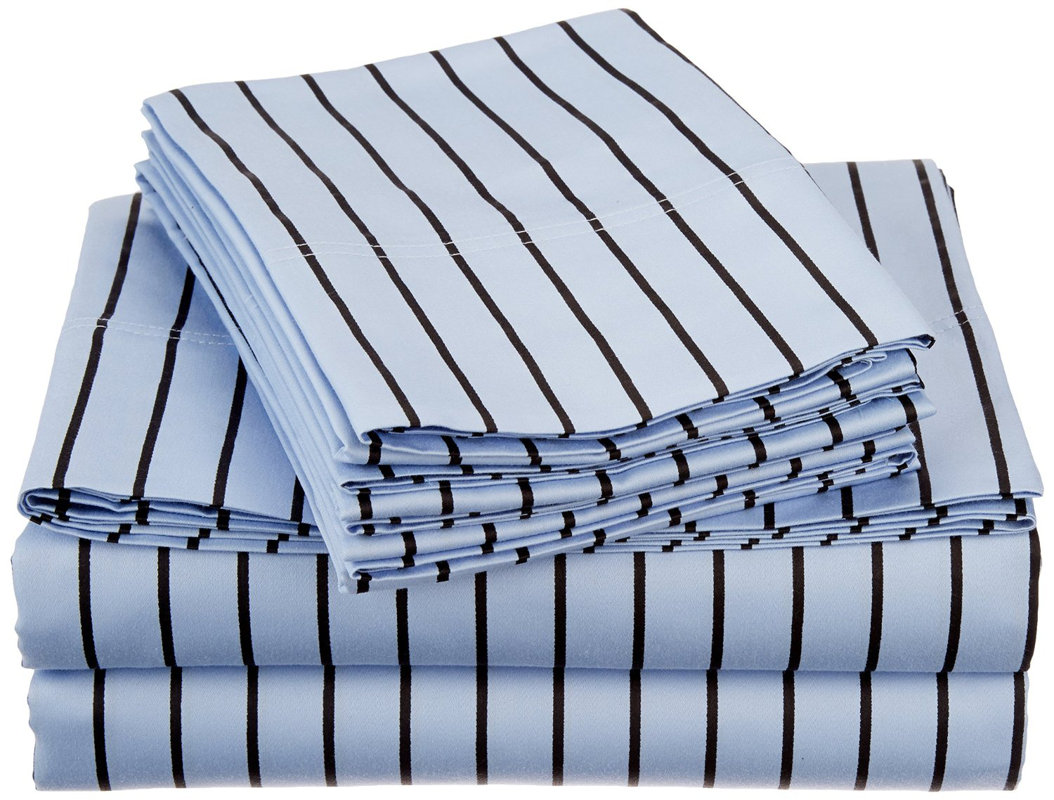 On my porch was a "YUGE" pile of UPS packages, for all new queen-size bedding: a set of 2000 Thread Count Pavot Egyptian Quality Pinstripe Sheet Set; a set of 2 Luxe Lightweight Down Blankets; a set of 200 Thread Count 100% Cotton Sheet Set; a set of Mulholland Plaid Flannel Sheet Set by Laura Ashley Home; a set of 600 Thread Count Zaniyah Ribbon Sheet Set; a set of Bahama 600 Thread Count Sheet Set; a set of 600 Thread Count Wayfair Basics Striped 4 Piece Sheet Set Luxe Lightweight Down Blankets and a set of 2 new Extra Firm Pillows. I'm still waiting for I flipped my mattress, with the help of my two cleaning ladies, and it feels like a new bed with all new sheets and extra firm pillows, after 5-10yrs. Woo-Hoo!
By 8p, I was tired, my stomach hurt after a ½ day of sorting and lifting Dad's and the 2012-2014yrs GC&N's file boxes, to keep for IRS if they call for them, and I bagged it for the night.
I slept some 14hrs, until 10a, stumbled downstairs, made coffee, oatmeal and muffin with jam, and left for Dad's to get some more file boxes done, but it was so cold in the garage, I could only work for 35-40, so I bought Tacos and Fajitas, for a change of pace. I left around 4pm, but noticed that I'd forgotten to give Becky the 2 frozen Honey Glazed Hams and 2 frozen side dishes for Easter Dinner. I started calling everyone I knew with freezer space, but all were filled from sales and upcoming Easter/Christmas and New Year Dinners for their families, so I was SOL (shit out of luck). I couldn't reach Becky, Stacey of Dave by phone; all I got was voicemail. DAMMIT
Becky was taking a nap, and finally called back. I drove the 3 boxes to her condo to put in the freezer, so they wouldn't begin to thaw and spoil. Home by 9p, I took my designated-nightly meds and went to bed around 9:40p.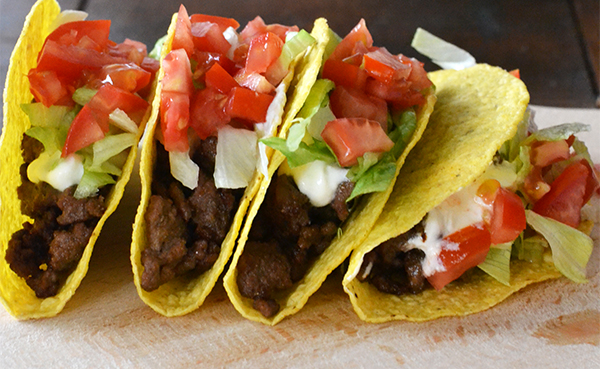 Today's Becky's Birthday: she's 67! I made one of my homemade cards (MS-Publisher) and called her to wish her well. We're all getting older and slower, but she's get energy beyond belief, despite having a hip and both knees being replaced.
I got up at 9a, on Wednesday, made coffee and toast, got laundry ready to take to the cleaners with Dad's and warmed-up the Jeep with the remote. It was a cloudy, rainy day, and welcomed it rather than more snow.
Fuck you Un-American Samoa; you're NOT US CITIZENS! Live in the shithole you chose. Wallow in the shit filled pigsty you've chosen, scumbags.
I took a pile of shirts and pants to DeVuono's Cleaners on Eastern Blvd, made a stop to get the Jeep gassed-up, and just drove around for a while. Becky called and wanted to me pick-up more Crunchy Taco Supremes for her and the girls' lunch before I came over. Glad to do it. I'll work on the file boxes in the garage, when they work inside. I left at 11:15a.
So the douchebag march, "March For Our Lives" crowd was schoolkids? THE MEDIA LIE, LIE, LIE! TOTAL BULLSHIT! It was 90% of adults, with a mere 10% of punk, assholes, mentally-ill, scumbag, pliant, stupid kids. TRY TO COME GET MY GUNS, ASSHOLES! FEEL LIKE DYING, SCUMBAGS?
I'd like to personally feed that punk fuck and his bitch whore filth into a chipper shredder 1-2' at a time. The hatred I have for them is beyond belief. Same with Google, MS, Facebook and many others people and a dozen other tech shitholes. They work for the fbi, cia and nsa, not business or the tech sector, improving OUR LIVES. I loathe, despise and hate them all.
I had a nice convrsation with Ben, in Texas, midafternoon. Details are personal and unavailable.
Another dr's app't – eye dic this time – at 1:30p, since it's beenm 8-9 years. Then, home to grab short nap.
Happy Esater Weeked!
Your TSHTF Survival
Are you truly ready for when, not if, TSHTF (The Shit Hits The Fan). And a lot of my "Journal" Readers have emailed and called me to discuss what preparations they should take for that "coming awful event". Believe me, "it" IS coming. Based upon what's happening around the world and here in the US, I have a terrible, terrible *gut feeling* that TSWHTF (The Shit Will Hit The Fan), sometime in 2014. Don't ask why; I just do.
First, Israel is preparing for war, after being attacked for years on many fronts, and not fighting back as she should have. This war will truly have "Biblical implications" around the world. The Middle East is rapidly-collapsing under the subhuman, murderous muslim/islamic riots (muslim Brotherhood) and rule ("arab Spring"), with world crude oil prices projected to hit $200+/bbl, or even higher into the $300-$400 range,
(Net picture)
Europe is on the verge of insolvency and collapse
, no thanks in great part
to Germany
, teetering-and-tottering Asia and
South America
will quickly-follow, then comes the downfall of
Canada
, and The
USA won't be far behind
, in late 2012 and into 2013. Watch
this video
; be sure you're sitting-down, and don't have any food or liquid in your mouth upon which to choke.
Just Google "survival" and see what comes-up. Damned-near everything you ever wanted to know how to prepare for this for-sure-coming "hellish holocaust", some of it in easy-to-download *.PDF format. Tens-of-thousands of websites are devoted to the topic of "survival". Do the same with "You Tube", and watch the thousands of videos. This is *NOT The Phony Y2K Crappola*; this is for real. I said numerous times that Y2K was a waste of time and money to prepare for, and that came true. I'm reading that "survival stores" are reporting a huge upswing in sales and preparations, and for good reason.
I'm also one of the very, very few who "predicted a 9-11 type event", 2 years and 8 months before it happened. Read down that "Journal" entry to the "Scary Stuff" section, and it was done by the subhuman, murderous muslim/islamic shit/filth/trash, NOT the US Gov't as some morons and idiots (Alex Jones & Co), have and still It's interesting you mention when an old paradigm dies and a new one takes its place. There are people who are still connected to the old one and can't conceive of life without that old paradigm. I think you saw that in the Great Depression. A lot of people never recovered from it because once that hit it was the end of their lives. claim. Need I say more about those certifiable and murderous, subhuman muslim/islamist wackos who are determined to kill all of us Proud Infidels?
Am I an "conspiracy alarmist" or one of those "crazed survivalists", sequestered in a Montana, Idaho, Utah or Wyoming compound or bunker? Not hardly; I'm simply in mid-State Pennsylvania, an Eagle Scout, Class of 1963, Order Of The Arrow/ Vigil Honor, and our BSA Motto was then, and still is now, "Be Prepared". Need I say any more?
Forget all of the "buy gold and silver" bullshit commercials; buy "brass and lead" for your guns. They're a far, far superior investment, IMO. Ammo is truly a "fungible" item; gold & silver aren't at all. They may be "intrinsic", but they're utterly-useless in a collapsing/collapsed society or world. Do the requisite research, as I've done. 'Nuff said on that subject.
BTW, how are you stocked-up for incandescent light bulbs? Within 4 weeks, manufacturing and using 100w incandescent will become "a crime", thanks to stupid-assed, liberal moron chimp, shit-for-brains, George W Bush & Co, in 2007. You'll be forced, under penalty-of-law, to use the very expensive,
(Net picture)
dangerous and short-lived CFLs (Compact Fluorescent Light bulbs). Better
stock-up NOW
on 60w, 75w and 100w incandescents, where and when you can find them, before they become unavailable and illegal!
This government's ***CRIMINALLY NUTS***, in trying to regulate our use of anything and everything! It's fascism, socialism, Leninism and communism, dammit, and it won't stand! Where is that in The US Constitution? The US Government isn't empowered to force us to do or buy anything, and has overstepped its legal authority in The ENUMERATED Commerce Clause. The Commerce Clause is quite specifically an enumerated power listed in the United States Constitution (Article I, Section 8, Clause 3). The Contemporary Commerce Clause debate, When "decided by the SCOTUS in the Summer of 2012", will cause CWIII, if upheld. Stockpile NOW, because TSHTF before/during/after the November General Election!
Gold is NOT the way to go; lead and brass (aka ammo) ARE. Mark my words!
TSHTF this or next year, and members of the corrupt, criminal US Congress are helping racist, commie, lowlife scumbag Barry "Fuck America!" Obama (SAMBO-IL), by either collaborating with him or cowering before him, on his You are going to see, in metro areas, the absolute worst in humanity, as the people that are most dependent upon a collectivist system, whether they're these Occupy Well Street people, or people who are loaded up with debt, they are totally unprepared for an economic reality where their paradigm does not function. As a result they're going to go through the absolute most disgusting inhumanity that I think any American has ever seen as they go through this anger phase – and it's going to result in riots, and starvation and bloodshed. It has to happen. You don't have people's life savings disappear and people become desperate, and not have that happen. coming "Race War" plan.
We are *at war with Iran*; no doubt about it. Get used to it. And shit-for-brains, racist, commie, lowlife scumbag Barry "F•ck America!" Obama (TRAITOR-IL) has politely "asked" for our formerly Top Secret RQ-170 Sentinel Drone "to be returned". What a dumbf•ck Obama is! He should be charged, tried and imprisoned for *treason*, IMO.
I've been saying, for the past 2-3 years, that no one should buy any gold or silver; it's worthless crap if TSHTF (The Shit Hits The Fan). Instead, buy guns and ammo; they're a far, far better investment, IMO. Any questions?
Uh-oh, it's beginning to happen in Europe. Better get ready for it to come over here, soon, as The Fed f•cks America, once again. Time to abolish The Fed and its corrupt, criminal influence on America's economy!
Here's a very useful List of Barter Items, for when TSHTF. Get and stockpile those and more, if you know what's good for you and your family! Think I'm kidding? Better read this and think VERY carefully about it.
With the FBI already considering many US Citizens as "sovereign citizen extremists", are you ready for "Rex 84" & The FEMA Camps? A new bill has been introduced in the US House of Representatives called the National Emergency Centers Act or HR 645. This bill if passed into law will direct the Secretary of Homeland Security to establish
(Net picture)
national emergency centers otherwise known as FEMA Camp Facilities on military installations. Some more detail on "Rex 84",
right here
, written by, very disappointingly, USMC Lt Col Oliver North.
"Economic chaos" ahead? You betcha. Are you and your family ready for it? It IS coming, at out current rate of out-of-control government spending.
Before TSHTF, here are 20 Lessons From The Streets of Cairo. Worth reading, if you plan to survive.
And before TSHTF, here are Innumerable Lessons From The Collapse of Bosnia, in 1992. Also worth reading, if you plan to survive.
Do you live near a "terrorism hot-spot"? Check the map. Here's DHS' recently-issued "White Paper (*.PDF)" on it, from 1970-2008, published by the University of Maryland.
Do you know what an "EMP Attack" is? Now you do. *When* it happens, not *if*, we're all f•cked, unless we're prepared to live in the early-1800s. That's why I write this stuff.
Are you ready for Obama's (TRAITOR-IL) "October Surprise"?
What about access to land and fresh water? Right here's an article to address those concerns.
Are you worried and prepared for the coming paradigm shift? How's your preparation work coming along?
The end of the dollar is coming; are you prepared for it? Here's a guide to a few canned foods.
Looks like a "race war" is coming, thanks to the hate-filled nigga race-pimps Jackson, Sharpton, Farrakan and New Black Pampers®, and time is growing shorter and shorter before TSHTF.
Don't let the possibility of DHS watching your every move deter you in preparing for TSHTF; do it regardless. Your and your Family's safety & survival always comes first. Beware of what your neighbors will do if you're prepared and they're not.
State and local resistance to the detention provisions contained in the 2012 National Defense Authorization Act (NDAA) continues to grow, rapidly-emerging as a nationwide movement against the illegal and unconstitutional Federal Jack-Booted-Thugs' powers.
America is already being turned into a giant prison camp, and 90% of Americans either go along with it or don't see it happening. I do.
When prepping, always plan your survival purchases first on paper; buy them afterward.
Here's another good preparedness/precious metals website, 321 Gold. No, I don't believe in gold & silver, for what's coming. I believe in *lead & brass*/*food & water* for that situation; the other stuff comes much, much later.
Here's a new "warning" about a solar-based EMP event. If it happens, TSHTF.
If Iran attacks America's infrastructure, we've got major problems. Are you prepped and ready for it, when it happens?
Are you on a tight budget, in a apartment of small house? Try these link resources.
What happens to a non-Prepper? Read it at your own edification.
Good, solid Prepping information and related links? Right here.
Canned, excellent quality meats for long-term storage and use? Right here.
Shhhhhhhhhhh, don't tell anyone about your "prepping" activities. Keep it quiet, and read this.
Here are the 5 Warning Signs that America is in decline.
What if you're a "Beginning Prepper"?
Ever wonder what "the new normal" might look like? Read it, in chapters. Prepped yet?
What are the 5 symptoms of SHTF happening?
The US is headed for a "fiscal cliff"? Gosh, all of the articles posted at the link in this section, have been saying that for many months. And the "geniuses" in DC are just figuring that out? Well, slap me silly!
Did you know that when the trucks stop, it's over?
Here's Part 1: Preparing For Disaster. And here's Part 2: Preparing For Disaster. Have you ever thought about what happens to Security During A Breakdown?
Here's "The A-to-Z List" of what you'll need to survive. It's daunting, but you may already have much of it, in-house and not realize it.
There's a new Preparedness Manual, available in *.pdf form, right here. Get it, please.
In case you missed it, here's the "Granddaddy" of Preparedness Manuals.
And here's yet another (condensed) Preparedness List, to compare against the previous two lists, just so you don't miss anything important.
Here are "120 powerful pieces of advice for preppers", to read and take-to-heart.
After Hurricane Sandy, is there any doubt in your mind that you ought to be "prepping" for disasters, before everything is stripped from the stores' shelves? Does this look familiar to you?
If you were in an area heavily-affected by Sandy, you might have seen some looters running rampant. IMO, they should be shot on sight, not arrested. KILL ALL OF THE LOOTERS!
What happens in the first 12 hours, after the US Dollar fails?
Watch The Day the World Ended [Part 1 of 2].
Watch The Day the World Ended [Part 2 of 2].
Is your city a gang-infested hellhole, yet? It will be, all too soon.
Here are an easy 25 DIY Weekend Preparedness Projects, for anyone wanting to be a little more prepared at the end of the day.
How much food storage do you have?
What will the streets of America look and be like, in the coming months and near future? In a word: ugly.
Good article, which answers many questions you might have about "prepping": "Time To Plan For The Worst Rather Than Hope For The Best".
Another good article: "7 Surprising Reasons Why Americans Aren't Prepared for What's Coming".
Even left-wing liberal PBS "Frontline" did a series on the coming "Apocalypse".
Can you guess How Many Times Has the World Ended, so far?
$100 says TSHTF in Europe, very soon. It's falling apart and all subhuman muslim troglodyte filth are going to need to be hunted-down and killed. are you ready for the coming collapse, because it's coming to the US, too?
This the Marxist takeover of America is happening right before our eyes. It is a scenario that will not end well for all of us.
Will you be charitable when TSHTF?
What will you do when the EBT Cards run-out, and the 47% start rioting?
Lock & Load: Are You Prepared For Civil Unrest?
Do you know the Signs Of A Societal Breakdown?
Ever heard of "The Grey Man Directive"? Read up on it, as it may save your life.
Ready for the electrical grid to collapse? SHTF!
Have you heard the old saying, "If You Don't Have Your Money In Your Pocket, It's Not Yours."?
When TSHTF, They Will Smell Your Food From Miles Away. What will you do?
Funny that the gutsy UK raises its "terror alert" to severe, and the US Gov't is clueless and worthless as to what's happening in the murderous, subhuman islamic world. Get ready, America: we're going to get hit again, real soon, much worse than 9-11-01. Count on it.
Obama: "Entrepreneurs Don't Build Businesses"
"Last week, President Barack Obama delivered some telling remarks to a fire station full of people in Roanoke, Virginia. I'll save you the trouble of reading the (long and uninspired) speech and provide you with the most interesting part:
"If you've got a business – you didn't build that. Somebody else made that happen." – President Barack Obama, July 13th, 2012.
It would be easy to respond with something along the lines of, "Somebody else made that happen? Who? Who magically imagined the product or service, started the business, built it up, and created the jobs? Who was it? The tooth fairy?" And to some extent, President Obama's statement is so ridiculous as to merit that sort of quick, flippant response.
(Here's the video of that loony remark.)
However, he's not entirely wrong. This reminds me of an argument that Massachusetts Senate Democratic candidate Elizabeth Warren would probably make. If he's talking about a mid-sized or large business, where an entrepreneur has hired additional employees, then at that point the business's success isn't purely that of its founder.
Employees add value to a business through work and ideas. That's why you hire employees, after all. Steve Jobs didn't invent every last detail of the phones, computers, and tablets to come out of Apple over the last decade. There were engineers working on those products who developed them. So, employees help entrepreneurs to build their business. "Somebody else" did indeed play a part in making that happen.
But what makes the president's remarks so inane is the totality of what he's saying. He's not saying that entrepreneurs and employees work together to build a business. It's not a collaborative effort. It's all thanks to the employees. Usually, I can understand the way the president's mind works on most issues by examining it through a pragmatic, liberal, or progressive framework. This one baffles me.
As I explained, I can see that he has some of a point, but he's still just obviously wrong on the broader point. Sure, the employees help to build the business, but the business itself wouldn't exist without the entrepreneur. So, to say to entrepreneurs and to business owners, "...you didn't build that. Somebody else made that happen," is just wrong. It's silly. They did build that by setting the foundation for the business.
Entrepreneurs are almost always the hardest workers in their business. They work a simply insane number of hours to get their idea off the ground. If they succeed (and they face a tremendous risk if they don't), then they'll start to grow and to hire employees to help. Honestly, if I were an entrepreneur and I read those remarks by the president, I would be furious. It's a tremendous insult to the true job-creators in America, entrepreneurs.
In the context of a long, somewhat rambling campaign speech that touched on every issue under the sun, it may seem as though I'm over-exaggerating the importance of a minor thing he said. But President Obama isn't a stupid man, or even one who makes off-the-cuff remarks he doesn't really mean. He's a very smart man, and he meant what he said.
When the most important issues for most Americans are economic growth and job creation, I believe it's essential to know exactly where both candidates stand on the importance of entrepreneurs. Yesterday, we learned that President Obama believes that entrepreneurs don't build businesses. Ultimately, they're irrelevant. Take that for what you will." © Principles and Policy, July 14, 2012
The Global Warming Lie & Money Pit
Have you seen this video: "BBC: The Great Global Warming Swindle"? It was outright-banned from leftist, hate-filled, dirtbag, lowlife scumbags, Google.com's and YouTube.com's websites, by the mentally-ill, left-wing, global warming idiot wackos, but I've preserved it, for posterity, aka you, me and *ours*. Watch, be informed and download it for others to see. It's on my corporate server, and will stay there, BTW.
Here's what the Global Warming Scam is all about. Sweet, huh? They're so transparent, aren't they?
Here's everything you need to know about the Global Warming Fraud, and why it's a good thing. It's a l-o-n-g article, so get a sandwich, iced tea and settle-in, for a very informative read. I'm right there with you, BTW.
The "Greenhouse Effect" is a natural and valuable phenomenon, without which, the planet would be uninhabitable. Global Warming, at least in recent times, is real. CO2 is not a significant greenhouse gas; 95% of the contribution is due to Water Vapor. Man's contribution to Greenhouse Gasses is relatively insignificant. We didn't cause the recent Global Warming and we cannot stop it. Solar Activity appears to be the principal driver for Climate Change. CO2 is a useful trace gas in the atmosphere, and the planet would actually
benefit by having more, not less of it, because it is not a driver for Global Warming and would enrich our vegetation, yielding better crops to feed the expanding population. CO
2
is not causing global warming, in fact, CO
2
is lagging temperature change in all reliable datasets. The cart is not pulling the donkey. Wake-up, folks.
Here's a listing of The Best Global Warming Videos on the Internet.
AlGore is a corrupt, lowlife, dirtbag, lying criminal scam artist, and he desperately needs to meet Lee Harvey Oswald's or James Earl Ray's "kin". Or perhaps John Hinckley should get his requested "vacation" in AlGore's neighborhood.
Hey, fat, shit-for-brains, bloated, liar, huckster, fraud, criminal, charlatan, scumbag, loser, disgraced ex-VP AlGoreBore (LIAR-TN), is back using $300 million of OPM (Other Peoples' Money) to promote his Global Warming Bullshit, after the worst Winter in over 100 years. Welcome back, fatso huckster asswipe, AlGoreBore!
CO2 bad? No; CO2 is good, and we need more of it, or we're in for a very cold period, very soon. Here are the facts about CO2.
Roger Revelle of Scripps Institution of Oceanography, Harvard University and University of California San Diego, spits on the lying scumbag, AlGoreBore. My, my, oh my. (((snicker))) No, there's no consensus on Glo-bullshit Warming, other than it's a LIE! Just
Corpulent, creosote-filled, gasbag asshole.
ask Alfred P. Sloan Professor of Atmospheric Science at MIT,
Richard S. Lindzen
; he's eminently-qualified to call AlGoreBoreAsshole, a LIAR! As I am.
There's another "ice age" coming, not the AlGoreBoreLiar 'Glo-bull warming' crap.
Larsen B Ice Shelf in Antarctica collapses in 2002 = Glo-bullshit Warming? Doubt it.
"Mother Nature's In Charge; We're Just Along For The Ride." – John D.M. Shelley II, pre-1996
Read this Glo-bullshit Warming idiocy. Go ahead; I'll wait.
AlGoreBore's "hypocrisy"? See it right here!
You need to watch this 30 minute film; it's an eye-opener if you think that we're running out of crude oil, and that America has no reserves. We have more oil and natural gas in Alaska alone, than all the rest of the world's known reserves, COMBINED! Grab an adult beverage, and watch it.
Better get out your Winter coats, 'snuggies', wool socks and snow shovels, as it seems we've got an 80-year "Little Ice Age", on the way. Yawn; no biggie.
AlGoreBore's "Glo-bull Warming Bullshit" has spawned so-called 'cottage industries' around the world, worth hundreds of millions and probably billions of dollars,
Corpulent, creosote-filled, gasbag asshole.
for green corporation validation, carbon credits, foundation & university climate studies, grants and a host of other BS-related crap to his lies and garbage. Global warming competes with cancer and competes with AIDS for a finite amount of money. This year's natural resurgence will surely see the global warmists, led by celebrity warmist, Gore, compete viscously for those US Taxpayers' hard-earned dollars. And I'm betting that the really important disease, cancer, loses to Glo-bullshit Warming and AIDS. Dammit.
F*ck all the "Glo-bullshit Warming Alarmists"! I say, When-THEM-UP, and cleanse the planet, if they try to physically-intimidate and hurt anyone! I will; count on it! "Get in my face", assholes, and that'll be your last day on this Earth! If there are any "dissenting scientists" out there, who need protection, just get in-touch with me, and I'll guard you & yours. You can count upon that, folks!
Have you taken "The Global Warming Test"? If you have a sentient, functioning brain, and a simple knowledge of "the facts", you'll easily get a 10-of-10, as I did. Go ahead, and give it a try!
Read this article and pick-out "The WWF's Big Lie". If you chose this paragraph — "Summer sea ice is now forecasted to completely disappear in the summer months sometime between 2013 and 2040 — something which hasn't happened for over a million years." — you'd be right. There isn't, and never has been and ice on the earth dated at a million years old, and who the hell was around back then to begin recording it? The lying sacks-of-shit at the World Wildlife Fund (WWF) are typical lowlife, left-wing wacko scumbags, in-bed with the "Glo-Bull Warming" Crap, of asshole AlGoreBore and his phony, money-making scam. The oldest, and not reliably-dated ice cores are >160,000 years, and those are shaky in fact, at best. So where did the lying WWF pull the million year crap from? Their asses, of course!
Corpulent, creosote-filled, gasbag asshole.
Shit-for-brains, mentally-ill, fat, bloated liar, AlGoreBore's (LOWLIFE-TN) "ally", in NASA's Goddard Institute for Space Studies (GISS), which is run by AlGoreBore's chief scientific ally/"asshole/butt-buddy"— Dr James "Moron-Cretin-Asshole" Hansen (DIRTBAG-NASA) — and is one of four bodies responsible for monitoring global temperatures, announced that "last month was the hottest October on record". Total, factual bullshit and lies. This was startling. Across the world there were reports of unseasonal snow and plummeting temperatures last month, from the American Great Plains to China, and from the Alps to New Zealand. China's official news agency reported that Tibet had suffered its "worst snowstorm ever".
In the US, the National Oceanic and Atmospheric Administration registered 63 local snowfall records and 115 lowest-ever temperatures for the month, and ranked it as only the 70th-warmest October in 114 years. So what explained the anomaly? GISS's computerized temperature maps seemed to show readings across a large part of Russia had been up to 10 degrees higher than normal. But When expert readers of the two leading warming-skeptic blogs, "Watts Up With That and Climate Audit", began detailed analysis of the GISS data they made an astonishing discovery. The reason for the freak figures was that scores of temperature records from Russia and elsewhere were not based on October readings at all. Figures from the previous month had simply been carried over and repeated two months running. Read this article, and find out why both lying, corrupt, criminal, subhuman idiots, GoreBore & Hansen, should be stood against a wall, and shot, IMO. In fact, the pathetically-socialist, left-wing UK, has just begun to awaken to what the "Climate Change Bill" will do to destroy their nation, or what's left of it. IMO, it's probably too late now to save the UK, but at least some of the more Conservative people over there, will at least get the chance to flee to America (or elsewhere), before we also "go down the proverbial dumper", as they've done. Heh.
Corpulent, creosote-filled, gasbag asshole.
On Friday, January 2nd, I ran a fully-attributed story in my weekly "Journal", which had links to other stories and facts, thoroughly-debunking AlGoreBore's trillion dollar scam and fraud, Global Warming". The Daily Telegraph UK's columnist, Christopher Booker, was the erudite author, and here is the link to that story. Nice job, Mr Booker!
Now, lowlife shit-for-brains dirtbag, Arkansas Gov Mike "DumbAss Turd-Boy" Beebe (ASSHOLE-AR), said that global warming is serious problem, not a "hoax," and requires more than a state response. "I think it's a threat, and I think global warming is occurring," Beebe-The-Shithead said in response to a caller to his statewide radio program who said he believed the climate change crisis was a "hoax." Idiot. Stupid idiot. Global warming is bullshit, you two-bit asshole! Crawl back inside of AlGoreBore's rectum, dumbWhen!
And global cooling goes merrily along, without any help from us mere humans, as it has for millions and millions of years.
Another "lie/error" in the favor of Glo-BULL Warming's false bullshit and lies? Got duct tape?
Here's the truth: Lord Monckton of Brenchley's Science & Public Policy Institute.
The commie/fascist/socialist liberal-demokkkRAT filth in the US Congress, have refused to allow Lord Monckton to
Corpulent, creosote-filled, gasbag asshole.

testify the truth, against con-man, liar, scumbag AlGoreBore's LIES! This is Commie Russia, NOT Free America!
We are in a mini-ice-age for the next 30 years; get used to it!
UN: Glaciers are melting in some part of the world, while increasing in other parts of the world. So frigging what, dumbass UN scumbag trash? It's been happening for millions of years, idiots!
"SLIME (aka TIME) Magazine" can't even get it right. Read Bryan Walsh's crap and tripe about blizzards.
Amazing fact that all 7 glaciers on Mt Shasta (USA) are growing, not melting. Explain that, Glo-Bull Warming Assholes!
Climate change: who cares any more? When you, fat-assed AlGoreBore scam artist! You should be stood against a wall and executed for your fraud, lies and scams, asshole!
The most dangerous hazard to our health is the EPA. They are commie LIARS and must be abolished!
"Britain should brace itself for another freezing winter with the return of La Niña, a climate phenomenon known to disrupt global weather, ministers have warned. The warning coincides with research from the Met Office suggesting Europe could be facing a return of the "little ice age" that gripped Britain 300 years ago, causing decades of bitter winters. The prediction, to be published in "Nature", is based on observations showing a slight fall in the sun's emissions of ultraviolet radiation, which over a long period may trigger mini-ice ages in Europe." – Jonathan Leake, "The Sunday Times", 9 October 2011. It's cyclical and "mankind" has NOTHING to do with it!
Yes, the Earth is cooling 4.9°C/8.0°F, and quickly, within 20 years. Check the charts and data.
The corrupt, lying global warming USDA morons have revised the Plant Hardiness Map for 2012, to include their twisted agenda of CO2 emissions, glo-bull warming bullshit.
"Man-Made Glo-Bull Warming" is a farce and a fraud; here's why.
Some people just have far too much money, and too few brains, to even bother with taking seriously. And shit-for-brains, Billy-Bob Gates' ideas about "Geoengineering" (all land belongs to the big-government/big-corporate criminal complex), is one of them. Short version: "F•ck your "Right to Life, Liberty & Pursuit of Happiness".
Liberal Media BS
The most insidious power of the corrupt, criminal liberal media, is the power to ignore the truth.
Here, have some fun. Something stinks within America's newsrooms. It's the stench of liberal bias permeating the so-called mainstream media. From lies and deceit to distortions and character assassinations, the liberal media dish out leftist BS to drive their radical agenda.
Chris Plante, host of The Chris Plante Show on WMAL (DC) from 9-12, weekdays, said, "The most insidious power the media has, if the power to ignore." Think about what that really means and you can readily see what an evil force the corrupt, criminal, liberal-demokkkRAT-controlled, butt-kissing, fawning circlefest media assholes, are.
Think you can detect it? Take this test and find out just how much BS the liberal media are dishing out. Wear your hip-waders; the bullshit is deep!