"In My Life" (opens in separate window)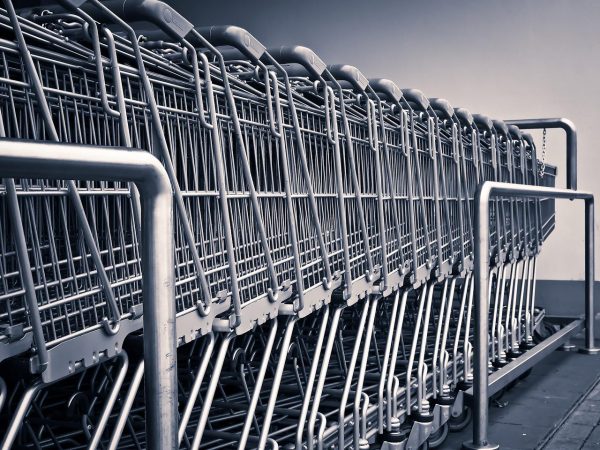 chronic shortages of a few items?
friday, may 13
th

, 2022
What we have witnessed so far is just the beginning of the story. The global response to the COVID pandemic during 2020 and 2021 created the most epic supply chain crisis in modern times, and now "black swan events" such as the war in Ukraine and the bird flu pandemic are making that supply chain crisis even worse. Unfortunately, more global difficulties are coming. There will be more war, there will be more pestilences, there will be more natural disasters, and even the United Nations is admitting that we are heading into the worst global food crisis since World War II. So if you think that global supply chain problems are severe now, just wait until you see what is coming next.
[FULL TITLE: "Chronic Shortages Of A Few Items Now Will Evolve Into Chronic Shortages Of Hundreds Of Products Later In 2022".]
If you go into most major retailers today, you will notice that stock levels are lower than usual and there are some empty shelves.
But most items are still available most of the time, and that is good news.
Of course there are certain product categories that have been experiencing chronic shortages for an extended period of time. For example, supplies of canned pet food have been extremely tight for months on end…
The next time you go to the pet store don't be surprised to see some empty shelves.

Many pet stores are facing a shortage on canned pet food.
Leftists are not happy, unless they're not happy.
Right now, there just aren't enough cheap sources of chicken and turkey due to the bird flu pandemic, there is an ongoing shortage of aluminum, and there is a shortage of factory workers.
So the canned pet food shortage is not likely to be fixed any time soon.
Another shortage that is going to affect much of the country as we head into the summer months is the growing chlorine shortage.
I was not even aware of this shortage until a reader alerted me. Apparently this shortage was originally caused by the destruction of a manufacturing facility in Louisiana by Hurricane Laura…
While the pandemic takes its share of the blame, the even larger reason for the current chlorine shortage is that a major chlorine manufacturing plant in Louisiana was destroyed by Hurricane Laura in late 2020. A fire on the premises leveled the facilities and took nearly 40% of the country's chlorine tablet supply with it.

The manufacturing plant is being rebuilt and is currently under construction; it was due to reopen by mid-to-late 2022, but those plans could be pushed back due to the ongoing construction material shortages.
I find it ironic that the nationwide chlorine shortage could be extended thanks to the nationwide construction material shortage.
Anyone that is trying to build a home knows how painful the construction material shortage has become, and I anticipate that it will only become more severe in 2023 and beyond.
Meanwhile, the nationwide baby formula shortage just continues to get even worse…
Janis Burnson is one of many parents having to work around a national baby formula shortage.

"Go around in our area, St. George, any stores I can, can't find anything around here. I have friends in northern Utah, they're having to send me stuff, so I'm having to pay even more," she says.
One local reporter in southern Utah decided to check this out for herself, and when she visited local stores she discovered "bare shelves where baby formula should be."
What a nightmare.
But at least we can be glad that things are not as bad here as they are in Europe.
Over there, widespread rationing of certain products has already begun. For example, it was just announced that Tesco is now limiting each customer to three bottles of cooking oil…
If record-high food prices weren't enough. The Russia-Ukraine conflict has choked off the world of sunflower oil supply, forcing the largest supermarket in the UK to begin rationing.

The Guardian reports that Tesco, with more than 4,000 retail stores, placed buying limits of three cooking oil bottles per customer. It follows Waitrose and Morrisons, other supermarket chains that set limits of just two per customer.
This particular shortage is directly related to the war in Ukraine, and David Einhorn is warning that this war is making a whole host of our ongoing problems even worse…
The common refrain about COVID was that it sped up changes and trends that were already happening. We believe the same is true of the war. Inflation, supply chain problems, and shortages of energy, food, raw materials and labor were already issues that the war has now accelerated.
Sadly, he is quite correct, and at this point there appears to be no hope that this war will end any time soon.
Russia and Ukraine normally account for approximately 30 percent of all global wheat exports, and we were already facing an unprecedented global food crisis even before the war erupted.
When U.S. Senator Roger Marshall was recently asked about this, he openly admitted that a "worldwide famine" is definitely going to happen…
"Did you just say there will be a famine in Europe in the next two years?" Host Maria Bartiromo asked.

"This will be a worldwide famine. I think it will be even worse next year than this year. So if 12, 15% of the wheat comes from Ukraine that's exported, and they're having problems getting fertilizer, they're having tractors in the field, all the diesel fuel is going towards their war efforts, right?" the senator said.
Prior to 2022, can you ever remember a time when a sitting member of the U.S. Senate publicly warned us that a "worldwide famine" was coming?
The good news is that nobody is starving to death in the United States right now.
But food prices are certainly going up dramatically, and the mainstream media is doing lots of stories about it. For example, the following originally comes from USA Today…
Kevin Tave stretches a pot of spaghetti for three days of meals. Esmerelda Cortez gets eggs and bread from the food bank so she can afford laundry detergent at the store. Donnie Whitfield buys generic cereal instead of the Kellogg's he prefers.

Although unemployment continues dropping and wages are on the rise, all across the country, low-income people are struggling to put food on the table as skyrocketing inflation and high gas prices take a bigger bite of their already-small paychecks.
Needless to say, as conditions deteriorate it is not a good thing for Joe Biden's approval ratings…
During Joe Biden's fifth quarter in office, which began on January 20 and ended on April 19, an average of 41.3% of U.S. adults approved of the job he was doing as president. The latest average is essentially unchanged from the 41.7% in his fourth quarter but significantly lower than his first three quarterly averages.
But what most Americans don't understand is that it is too late for a political solution to this crisis.
No matter what Joe Biden and his minions decide to do, they are not going to be able to prevent the nightmarish conditions which are rapidly approaching.
As Senator Marshall admitted, there will be a worldwide famine.
There is no avoiding that now.
These are such troubled times, and they are only going to become even more troubled as the months roll along.
© April 24th, 2022 by Michael, "End Of The American Dream".
A Day In The Life.
Up at 6a -- 0-Dark-Thirty -- on Friday, I went thru my finger stick to check my BSL (Blood Sugar Level) and recorded it on my Diabetes 2 chart, took a Tramadol for R/S pain, made coffee and breakfast, had a couple smokes in the semi-cool garage and checked the day's to-do list. It was 58° and raining hard, as it would all day. I had the 9:15a meeting at Mt Rose Cemetery, and a stop at Weis Market, on the way home. I le3ft at 8:40a, drove south and went past the I83 exit. Duh; need more coffee. I doubled back and arrived 10mins early. It wasn't pleasant in the rain, but we made it thru it all, soaked. It could have been worse; it could have been .
YES, the Red Commie Chinese CCP intentionally released the Wuhan Covid-19 Flu on itself and the rest of the world. But you knew that, didn't you?
With the coming Summer riots/looting/murders, we all can expect the Antifa terrorists to ramp up as "abortion rallies" hit the streets. Get ready for another "summer of love" in your neighborhood. Clean your firearms, load-up plenty of mags, and be ready for it (SHTF), when they come to your street. Shoot them without mercy, or they'll kill you and torture/rape your wife and children.
I left for the York Galleria at 12:55p, and Sherry arrived after 1p, due to the road mildly flooding. We've had over 2¾" already and it's still pouring, with wind gusts in excess of 40mph, and heavy flooding expected and posted:
---

Flood Watch Warning
From
3:00pm EDT, May 6, 2022
until
2:00pm EDT, May 7th, 2022
The National Weather Service in State College, PA, has issued a Flood Watch Warning, in effect from 3 PM this afternoon to 2 PM Saturday.
• WHAT: Urban and small stream flooding caused by excessive rainfall is expected..
• WHERE: A portion of central Pennsylvania, including the following counties -- Dauphin and York.
• IMPACTS: Excessive runoff may result in flooding of rivers, creeks, streams, and other low-lying and flood-prone locations. Creeks and streams may rise out of their banks. Flooding may occur in poor drainage and urban areas. River or stream flows are seriously elevated.
• ADDITIONAL DETAILS: Bands of heavy rain will continue to track across south central Pennsylvania and parts of the Lower Susquehanna Valley into Saturday morning. Widespread rainfall amounts of 2 to 3.5 inches are anticipated by midday Saturday, with localized amounts of 4-5 inches or more possible.
PRECAUTIONARY/PREPAREDNESS ACTIONS: You should monitor later forecasts and be alert for possible Flood Warnings. Those living in areas prone to flooding should be prepared to take action should flooding develop.


---
We did almost a mile at the Galleria Mall, I grabbed a bag of 10 Taco Bell "Taco Supremes", we came back to my place for a while, and Sherry smartly left for home early, to avoid getting into any flooded road or traffic problems. She called to let me know she made it home safely. Good deal. I had some Taco Supremes for dinner, did some paperwork and watched Discovery's "Gold Rush" series until 11p, and switched to FNC's "Gutfeld!" until midnight. Lights out.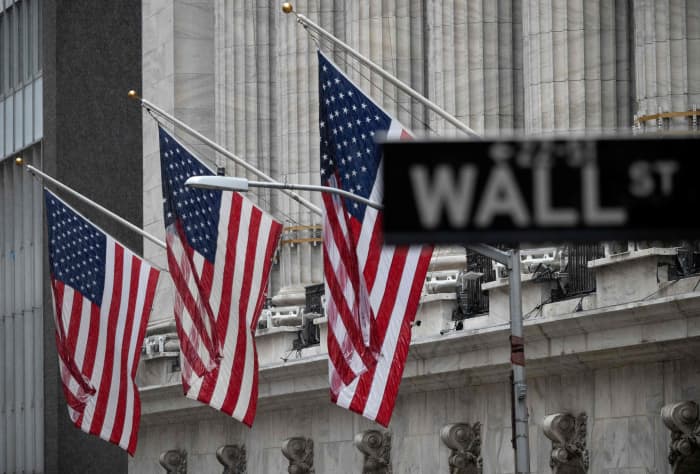 Up at 8:30a on Saturday, the rain continued, ***WEATHER ALERTS -- FLOOD WARNINGS*** were posted EVERYWHERE, it was a cold and raw 49°, and although the plants enjoyed it, it was "not fit for man nor beast" outside. Heh. We have a lot of streams, creeks, rivers etc around here, and all of them are rising fast, roads are flooding, and retention ponds are filling-up quickly. I did the stick, fired-up the heat in the condo and garage, made coffee and checked the weather and news on my desktop. Wow, watch this amazing footage of a "small EF3 tornado" in Kansas, on April 30th; truly frightening, if you were there in 165-175mph wind. Rain, rain, and more rain. My gauge was at 3" and filling. After a late breakfast, and with no errands today, I set about doing some small condo chores, and listening to the "CP Show" broadcast on the local WSBA radio.
You have never lived until you have almost died, and for those that fight for it, life has a flavor the protected will never know.
Stocks plunged Thursday -- with the Dow Jones industrial average (DJIA) dropping more than 1,000 points on Thursday -- as investors crapped their pants over big-picture economic indicators that raised fears of a nearing, very possible recession. The tech-heavy Nasdaq was hit particularly hard, shedding 5%. Investors are reacting to concerns about a slowing economy and interest rate increases. The Fed moved to increase interest rates by half a percentage point on Wednesday. This is the biggest increase in two decades, but it's in line with the path that many financial experts and economists predicted the central bank would take. Rate hikes like this are far more likely to impact older Americans closer to retirement age (or those already in retirement) than younger investors who typically have a longer timeline to save for their future. It's going to be a bumpy ride ahead -- worse than what we've been thru, so far.
After several leftover Taco Supremes for lunch, I took a 3hr snooze on the LR couch. The rain continued heavily. I tried watching the movie, "Ford vs Ferrari", but the first 45-50mins were boring-as-hell, and ROKU wouldn't let me fast forward past the crap, to the actual development and racing of the Ford GT and the legendary 1966-1969 LeMans Races, so I quit it. I wound-up watching Fox News shows until 11p, and bagged it.
Up at 7:30a on Sunday, it was a dreary, cold and raw 44° morning. I fired-up the furnace and garage heater, made coffee, did the usual stick, took a Tramadol for R/S pain, had a couple of smokes in the garage with the Kona Coffee, and checked the weather and news on my desktop. So far, so good. After breakfast, a shave and morning shower, I started a load of laundry and did a couple errands. Back by 12:30p, I had a light lunch and watched the F1 Grand Prix of Miami, and got a phone call. It was Patti, my friend Ray's wife, telling me that he suddenly died late last night, after being brought up from White Hall, MD, by ambulance to York Hospital. He was 75, and looked great just last month. Ray & Patti were customers of mine, at the Ol' Garden Center & Nursery, and both good friends. Ray and I last had lunch together in Shrewsbury, at Emerald Garden Chinese Restaurant, and were supposed to have lunch next week, on Friday, May 20th. We've been doing monthly lunches since early 2021. I knew he had liver cancer, but didn't know it was this bad. Apparently, neither did he. He'd been getting monthly special immunotherapy treatments, in Atlanta, and all was well when we last met. RIP, Ray.
If you can't make a joke, and laugh at yourself, someone else will.
My Parents, Grandparents, Aunts, Uncles, all but 2 Cousins, many Friends... are all gone. The older I get, the more alone I feel, except for my Lord and Savior, and my God, my wonderful Sister, and Sherry. No, I'm not depressed, but am sad watching them all pass so seemingly quickly. Time flies so quickly.
After a light dinner, I watched some middling TV shows, did paperwork and something I haven't done in a long time: "Surfed The Web". Meh. By 11p, I'd had enough, and unplugged.
.
Awake at 7:30a on Monday, to a cool 44°, I did the usual routines, had coffee, breakfast and some smokes, and noticed that my front walk's pole light had gone out, and tripped the breaker in the basement. I reset it, and sent a note to Les, my electrician. I've spent nearly $500 for repairs, and after 3+ weeks (April 16th), it's still not holding. Dammit. It's always something; if it's not one thing, its's another.
I checked my daily/weekly to-do list, and had a mere 2 errands to do this morning. Despite the bright sun and cloudless sky, it's be a cool 65° day's start. I listened to the "Chris Plante Show, from 9-12, and left at 12:15 to get some errands done. Traffic was heavy, due to accidents and construction choke-points, so it was slow going. Back at 2p, I unloaded and settled-in to relax. I had Lasagna for a late lunch and an ice cream sandwich for dessert. I fell asleep at my office-sunroom desk, in my comfy, high-backed desk chair, for a couple hours. High for the day was 72°, and the cool, clear, deep blue skies reminded me of 9-11-01.
Do, or do not; there is no try.
Did you happen to see Dinesh D'Souza's movie, "2,000 Mules"? It's 1:30 long, so get a cold beverage, relax and take a 10mg Valium. You'll want to see this, if you haven't yet; it's an eye-opener. [H/T to good friend, Nancy, for the video.]
I watched the "2,000 Mules" movie until 11p, and then switched to "Gutfeld!", and then bagged it for the night.
I slept-in until 8:30a on Tuesday, to a magnificently-blue and clear sky, 56° morning, headed up to 74°. Nice. Groggy (no, I don't drink), I could have slept until 11 or 12. Heh. After the usual morning routines, I had a couple smokes in the warm garage, with coffee, and tuned-in the morning's "Chris Plante Show", and just lounged around in my Turkish Bathrobe, until 10. I opened the garage door to let fresh, cool air in, and it smelled so good; nevermind the tree pollen index is rated at "Very High", but it didn't bother me. With so many plants in Spring bloom, I would expect no less.
I ran a couple errands, forgot to go food shopping and will do it Thursday, and just enjoyed the day outside. Too nice to be inside. I caught 2hrs on the LR couch, had PA Dutch Chicken Pot Pie for dinner, and tuned into the news around 7p. I watched Discovery's "Mystery of Skinwalker Ranch" and "Treasure of The Aztecs" until 11p, FNC's "Gutfeld!" until midnight, and unplugged. I need to get some food shopping done in the morning, and meet Sherry at the nearby park at 1p.
This whole Roe v Wade crap is not what it seems. This isn't just about intimidating Supreme Court Justices, 5 of them, into changing their views on Roe v Wade. It's about attacking Christianity, because Christianity stands in their way. Modern liberal leftist filth hate Christianity not because it is repressive, but because they are. Any religion that puts God before Government is by definition, a threat to their power. Christianity specifically rejects their most cherished dogma -- which is essentially a racial hierarchy. Race, class, gender. The Christian message is the opposite of the equity agenda. If all people are morally equal, you can't really divide your country by skin color, can you? The totalitarians always do hate Christians. The Soviets killed the priests first, so did Mao. During the Spanish Civil War, the Communists subjected a statue of Jesus to a symbolic execution in front of firing squad. Undermining and destroying Christianity is the central project of the leftist sewage. Facts are stubborn things.
Chaos isn't a pit. Chaos is a ladder.
Up at 7:30a on Wednesday, to a magnificently-blue and clear sky, 51° morning. After the usual routines, I had a mug of coffee and 2 smokes in the garage, checked the weather and news on my computer. Pollen = HIGH. I'd forgotten to make-up a small food shopping list yesterday, so my groggy morning mind wasn't computing, and all I could remember was bananas. Heh. I listened to the "Chris Stigall Show", from Philly, and it was all about next week's elections. Yuk. At 9a, the "Chris Plante Show" came on the DC station, and I listened until 10:30; then left for Weis Market at 9:30.
Back home by 11a, I unloaded the two full plastic bags -- $40 worth -- and just relaxed with the "CP Show" until 12noon, had lunch and left for the park to meet Sherry at 1:30p. We had a great time exercising at Springettsbury Twp Park, a 64ac, immaculate facility just 1/8 mile from my condo. We came back here and talked until after six, and Sherry left. As the humidity was climbing noticeably, I turned-on the AC to 72°. I had some delicious Thai Noodles, watched "Tucker" and a most interesting PBS' NOVA: "Dinosaur Apocalypse: The Last Day" until 11; then switched to "Gutfeld!", and quit for the night, at midnight.
Sock Puppet Joey Bidet&Co's "Build Back Better plan: Nothing is built, Nothing is back, and Nothing is Better. Inflation eased in April, but still surged 8.3% year-over-year, a pace far above 40 year historic levels, according to a Department of Labor report released Wednesday. (CNN puts a positive spin on 8.3% increase.) Under Trump, inflation was 1.4% and things were pretty darned good. 8.5% down to 8.3% is a big disappointment; they were hoping it would fall to 8.1% or so. Bottom line, things are still really bad, really bad. What used to cost $1.00, is now $1.69 on a food item we regularly buy. That's easily 65% inflation, in my book.
Did outgoing White House Press Secretary Jen Psaki say that parents who are having trouble finding baby formula amid a nation-wide shortage "should have just had an abortion".
Huh? "The administration has been quite clear about that there wouldn't be such a shortage if those women would have just had an abortion and you know what, we think it's never too late,"
Psaki said
, implying parents should commit infanticide. Wait, what? The comment followed heightened tension in the country concerning abortion after a Supreme Court decision, which may overturn Roe v Wade was leaked. Many people are concerned about the shortage. Nice, huh? (It's SATIRE, relax!)
Up at 5a on Thursday, seriously "0-Dark-Thirty", I did the usual routines, turned-off the AC, made Kona Coffee and had a few smokes in the garage. I really enjoy my coffee with a smoke. My cleaning lady, JoAnne, arrived at 8:30 and finished around 10:30. It was another beautifuil, but humid 74° day. I had a couple of errands to run, got them done and was back by 12noon. The Summer humidity has returned -- truly sucks -- but I had the condo opened-up, anyway. Although 3+ days of rain are forecast, I can't find anything on the maps, near us, but the wind is still blowing from east-to-west, as if there's an Atlantic Ocean storm coming. Who knows?
On top of soaring gas prices, food shortages, and inflation, it appears Americans are also experiencing a baby formula crisis. Since February, one of the largest baby formula manufacturers in America, Abbott Laboratories, has had their Michigan plant shutdown due to bacteria being exposed to the formula which was said to have possibly led to the deaths of two infants. Although an investigation has shown the exposure didn't originate in that location, the factory remains closed. Now, as Americans are growing concerned, Republican Representative Kat Cammack posted online that the Biden administration was shipping pallets of baby formula -- not to Americans -- but to migrant holding facilities. And don't worry folks, we just sent $40 BILLION to Ukraine. Natch; sure figures they would.
By 11a, I had an errand to get done, and the humidity was rising fast. After the pharmacy, I stopped at Sam's Club to get some Smoked Salmon, but they were "Out of Stock". Natch. Back by 11:45, I closed-down the condo, turned-on the AC and removed all the hot air deflectors from both floors' air vents to let the cool air circulate upward. I had paperwork to do, after an Egg & Olive Salad Sandwich for lunch, and caught a 2hr snooze on the LR couch. Back up at 6p, I had a light dinner and got a call from Becky, my Sister. She just tested positive for Covid -- probably an Omicron variant -- and was telling me to self-test, which I did 3x. All negative.
I did have a slightly-elevated temp -- 97.7°, 98.3°, 98.5° -- but no fever. Not muc h on TV, so I watched Fox thru to "Gutfeld!", and bagged it at midnight.
Tomorrow starts another week here in the "Journal", and except for a battery of lab blood tests on Thursday, it's a clear week. I'll be testing for Covid, every other day, using both the Exergen Thermometer and the 15-min Covid Self-Test Kit. Fun times ahead.
Do You Still Ask "When?"
Over the years, many have continually asked "when"? When will the system break down? Well, I have some good news and some bad news for you. The good news is; you are watching the collapse in real time with your own eyes. The bad news? You are watching the collapse in real time with your own eyes! This will be short and sweet.
1. Inflation is raging as the continual money printing, expansions of debt, and deficit spending have finally overwhelmed the financial engineering used to hide their dirty work. Simply, our money was debased as the party raged on.

2. As a result (response) of the monetary insanity, market interest rates began to rise over a year ago. As usual, central banks are way behind the curve and are now being forced to tighten.

3. While inflation of commodities and everyday goods kicks into full gear, asset inflation is giving way to asset deflation.

4. Asset bubbles are bursting all over the world with THE most important rupture being the credit markets. Over the last year alone, interest rates on average are up well over five fold. The "foundation", credit, has cracked and crashed before your very eyes. Few truly understand this.

5. Stock markets are now down significantly from their highs and the average stock has already entered bear markets. Those viewing their 401K statements for April will be very disheartened.

6. Real estate, which had been so hot over the last couple years has turned moribund. Buyers have been priced out, followed by being shut out due to mortgage rates more than doubling. Affordability does not exist. The psychology is about to change as owners will soon understand their asset is becoming a liability.

7. A topic all on its own, the rule of law has broken down but a subject for another day.
So where does this leave us? We had the "good fortune" of living in a virtuous cycle to the upside, unfortunately we will now have to live in a virtuous and self reinforcing down cycle as asset values circle the drain. Without great explanation, as rates rise, asset values decline, it is simple math. And here is the problem; think back in time only a couple years ago and you'll remember how people were spending freely because they felt "rich" (and maybe got some of the stimmy monies?). Now it is the reverse. Homeowners are sitting on properties much longer and buyers no longer (have the ability) bid above asking price. In fact, discounted bids are already becoming the norm. The average stock portfolio is down well over 20% since the start of the year. Bluntly, people are beginning to feel "poor" and they will react by reducing spending. All of the above of course is topped off by the cost of living increases we already know of…
Again, none of this is rocket science and should not be new to anyone reading this. The bottom line is this; the wheels are falling off the global debt cart in a world where nothing functions without the use of credit. Shortages of all sorts are already happening even if you have the cash for purchase. The greatest fear for central bankers, debt deflation has finally arrived!
Lastly, please understand and never forget, "markets" have been ruled by financial engineering for three decades. Derivatives (probably $2 Quadrillion now?) of all sorts will begin to blow up. Whether it be because of the underlying interest assumptions, over concentration of paper versus deliverable goods (force majeure), or just plain old outright insolvencies -- you will witness the exact reverse (in albeit a MUCH shortened timeframe) than the buildup.
As we warned you for years, "inflation of the things you need, and deflation of the things you have"! I know, it's a bad cocktail but exactly what we are faced with -- your best position is to be where you cannot be bankrupted while the world around you bankrupts!
© March 3rd, 2022 by Jim Sinclair, "Jim Sinclair's MineSet".