ta
friday, may 25
th

, 2012

iit started out innocently enough. I began to think at parties now and then to loosen up. Inevitably though, one thought led to another, and soon I was more than just a social thinker.

I began to think alone – "to relax," I told myself – but I knew it wasn't true. Thinking became more and more important to me, and finally I was thinking all the time.

I began to think on the job. I knew that thinking and employment don't mix, but I couldn't stop myself.

I began to avoid friends at lunchtime so I could read Thoreau and Kafka.

I would return to the office dizzied and confused, asking, "What is it exactly we are doing here?"

Things weren't going so great at home either. One evening I had turned off the TV and asked my wife about the meaning of life. She spent that night at her mother's.

I soon had a reputation as a heavy thinker. One day the boss called me in. He said, "Skippy, I like you, and it hurts me to say this, but your thinking has become a real problem. If you don't stop thinking on the job, you'll have to find another job." This gave me a lot to think about.

I came home early after my conversation with the boss. "Honey," I confessed, "I've been thinking..."

"I know you've been thinking," she said, "and I want a divorce!"

"But Honey, surely it's not that serious.

"It is serious," she said, lower lip aquiver. "You think as much as college professors, and college professors don't make any money, so if you keep on thinking we won't have any money!"

"That's a faulty syllogism," I said impatiently, and she began to cry. I'd had enough. "I'm going to the library," I snarled as I stomped out the door.

I headed for the library, in the mood for some Nietzsche, with NPR on the radio. I roared into the parking lot and ran up to the big glass doors. They didn't open. The library was closed.

To this day, I believe that a Higher Power was looking out for me that night.

As I sank to the ground clawing at the unfeeling glass, whimpering for Zarathustra, a poster caught my eye. "Friend, is heavy thinking ruining your life?" it asked. You probably recognize that line. It comes from the standard Thinker's Anonymous (TA) poster.

Which is why I am what I am today: a recovering thinker. I never miss a TA meeting. At each meeting we watch a non-educational video; last week it was "Porky's". Then we share experiences about how we avoided thinking since the last meeting.

I still have my job, and things are a lot better at home. Life just seemed... easier, somehow, as soon as I stopped thinking.

Today, I registered as a Conservative and joined a fundamentalist church. I'm definitely on the road to a complete recovery. Life is good, once again!

Thanks to Dave for sending this along. I started thinking about why he was sending this to me. I stopped thinking immediately and just accepted. That's Step One. Heh.
A Day In The Life
Murphy had me awake at 2:30am on Friday with howling and screeching; his Feline Vestibular Disease problem had recurred from the unsettling April 13th weekend event. I got up, carried him downstairs, watered/fed him, carried him to his basement litter boxes, and then back upstairs to bed until 6am. There's absolutely nothing any Vet can do, except perform $1,500+ worth of stressful tests on a cat, and then tell the owner to "take him home and give him supportive care", until it passes or worsens, and the animal has to be put-down. Some choice, isn't it? Nice frigging way to start the weekend. I kept him fed/watered all day, and as quiet as possible, sleeping.
For breakfast, I made Fresh-Squeezed OJ w/ lots of pulp, Quaker Oats® Strawberries & Cream Oatmeal with Fresh-Grated Cinnamon and a sliced Bananna, and French-Roast, Turkish-Grind Coffee
(from
whole, freshly-ground beans
) with my
Chemex® Drip System
. I had Roast Beef Hash & Potatoes, Eggs and Steak ready-to-go, but would have them tomorrow or Sunday, perhaps. I just wasn't that hungry this morning. After scanning the weather and news sites, I noticed that it was a chilly 41°F outside, so I
turned-up
the Condo's heat to 76°F. After my usual morning
shower
and fresh clothes, I was ready for the day.
Wizard Safe & Lock Co's Gen Mgr, Karen, in Lancaster, called and said that the 2 internal LED door lights for my massive, 2-ton Cannon® T-65 Double Door Gun Safe, had arrived, so I drove over to get them. It's been a while since I'd been to the Lancaster area, so I was looking forward to the trip. Wizard Lock Co is downtown, and is a beautiful place inside, belying its non-descript city storefront, and is full of antique and modern safes and locks. That "old" Rt 462/East Market Street, once the main east-west thoroughfare until Rt 30 largely replaced it, is an interesting ride through a lot of small towns in PA, all of which have many attractions for stopping and shopping. I got 15gals of gas (Jeep holds 20gals) at a new Sheetz® station, at $3.45/gal (Unleaded Regular 87oct); cheapest I've seen it in a long time. Back by 11am, I assembled the internal safe lights and installed them in minutes. Very nice.
I decided not to go up to "The Cabin" this week, after all. I'll try for next week, after the coming Labor Day Weekend. There are just too many things to do and ongoing projects, right now. I fed/watered Murphy several times during the afternoon and evening, and made sure he rested-up. After a quick Chicken Salad Sandwich on Wheat Toast, Redskin Potato Salad w/ Bacon and Ocean Spray® Diet Cranberry Juice, I listened to Chris Plante Show Replays, and carried little Murphy upstairs for the night,
to get some rest. He's still wobbling a little from the likely
Feline Vestibular Disease
problem, so I'm coddling him as much as I can while he recuperates under his own power.
I slept-in util 6:30am on Saturday, and Murphy had improved 100% with a day's R&R, food and a good overnight sleep. After feeding/watering him, I had a breakfast of Del Monte® Red Grapefruit Sections, Pan-Fried Cream of Wheat (try it!), Hash Browns, Bacon and coffee. I left for Dad's to do some garden/tree bed edging, and meet Arthur – a friend and forner employee – to help me move some heavy furniture around inside the house. Arthur and I also loaded Dad's older, not-used-anymore, John Deere Lawnmower (Dad's got a new JD X-300R 42" Edge Rear Discharge Deck Tractor and the older John Deere Snowblower, out of the unattached 2-car garage, making my clean-out job easier, next week. I got back home at 11:45am, fed/watered Murphy – he's doing fine today; fingers crossed – and made some lunch. Mmmmmm, fresh-picked, Steamed Asparagus w/ Poached Egg & Hollandaise, and an Olive Loaf Sandwich. I took a "nap" for the next 3&189;-hrs, caught
some
Mark Levin Show Rewinds
, did some interesting
online SHTF Survival reading
and, since I had to go food shopping at 7am at Weis Market in East York on Sunday, I went to sleep early.
Up at 4:30am on Sunday to feed/water Murphy, I made a quick Quaker Oats® Raisins & Spice Oatmeal with Fresh-Grated Cinnamon and Fresh-Grated Nutmeg and coffee. I wasn't looking forward to going out or even eating much, as I wasn't feeling well, for some reason. I did go to the market at 7:15, got what I needed, came home and unpacked. Since I'll be down at the GC&N Complex all-day Monday to allow several people from last year's Auction to pick-up their B&B trees and pots, I did loads of laundry and Condo cleaning. Both CVS and Rite Aid pharmacies in East York called, and I had to run out to pick-up some RXs. After getting back, several Condo neighbors stopped by to ask for some pruning advice and gardening help, so I spent the rest of the morning with their problems.
I used to be a big proponent of "large caliber bullets" – the classic 9mm vs .45cal ACP debate – for handgun self-defense. This study changed my mind: Shot placement is what counts, not caliber.
I made Ham, Scrambled Eggs & Potatoes and Roasted Fresh Asparagus for lunch, fed/watered Murphy, paid some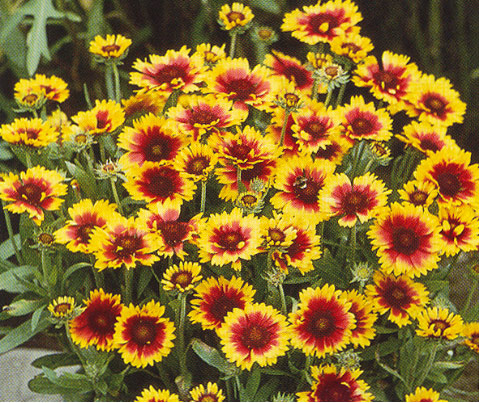 upcoming bills and worked on the Condo's Monthly May Budget revisions and June projections, on my customized
MS-Works v9
Spreadsheet. It's that time of the month, around here. I use MS-Office Suite 2007 for everything else.
I finally figured-out why I'm not feeling well: the pervasive daily stinking, lie-filled, dirty, filthy Election Year Politics. I just can't take it anymore. It's too toxic. I want nothing more to do with it for a while, and if I could, I would bury my head in the sand, until the morning of November 6th, when I vote against the corrupt, fake, criminal miscreant Sambo filth, in The White Hut. Do yourself a huge favor: get all 7 DVDs of the "Jesse Stone" Mystery Series, and enjoy them as much and as often, as I do. There's always "something new" in each movie, every time you re-watch it. Life's too short to dwell on it anymore. Besides, I have no power, no following and no ability to do anything legally about it, except vote AB0 (Anybody But 0bummer). Which I shall do, as I run to the voting booth.
I decided to stay-up, watch and record Tom Selleck's new "Jesse Stone: Benefit of The Doubt" (8th) Mystery Series Movie on CBS-TV, from 9-11pm. Murphy wasn't happy that "our regular 9:30pm bedtime" was delayed, but he eventually understood. The movie was worth it; very much so.
I slept-in until 5:30am on Monday, fed/watered Murphy, checked the weather and news sites – rain and t-storms for the next 3 days – and made Breakfast and coffee. After a load of laundry, I got ready to leave for my 9:00 meeting at the GC&N Complex, when the customer I was scheduled to meet, called and asked if we could postpone the digging until
next week, as it was pouring outside, and the fields would be a swamp. I'd called him at both 5:45am and 7:15am and told him that it would be a mess, and that it would need 1-2 days to dry-out enough to get in there and dig. I decided to go to a
nearby, local garden center
and get 5 Summer/Fall perennials in quarts, which I needed to fill-in some bare spots in my Condo's front gardens. Normally, I'd divide some of my own many thousands of perennials still growing in the GC&N's 2-acre Display Gardens, but didn't feel like doing the 35-mile round-trip, and I needed to get them in the ground by tomorrow, so they can get rooted-in and esatablished before the Summer drought/heat arrives. I cleaned them up, put them in a GH-tray with my trowel, and let them sit out in the days' rain.
For lunch, I made a Chicken Parmesan Sandwich w/ Hot Cheddar Cheese & Fries and Vegetable Beef Soup to take the chill off, while re-watched the recording of "Jesse Stone: Benefit of The Doubt", from last night. Great movie. Did I say that before?
After the "Mark Levin Show", from 6-9pm, I checked the weather forecast for the next few days, shut everything down and called it a day. Murphy was on his way down to get me, and we both went back upstairs.
Until this morning at Breakfast and coffee, I never realized how many years – calculating the hours would be an impossible task – I'd gone without 7-8 hours of sleep per night, ot at least a minimum of 6 hours per night. I'd subsisted on anywhere from 4-6 hours for most of my college and working year lives, not minding it at all, but remembering that every once in a great while, it did "catch-up with me", and I slept for many hours on a few notable occasions. Not so, since hitting 62. I really "want" more sleep than ever before. Go figure.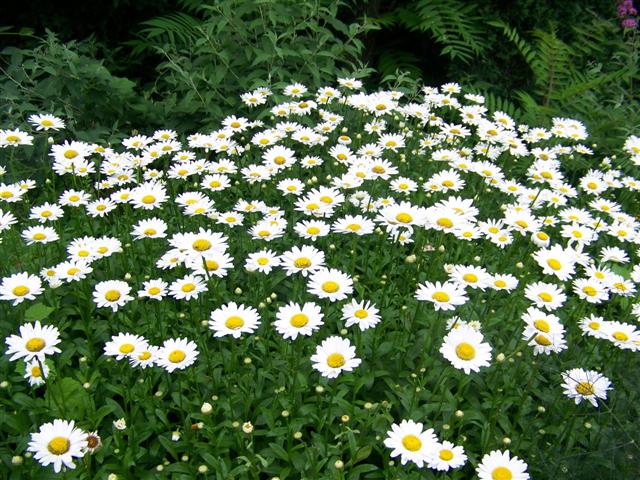 I got the five 1-qt perennials – Gaillardia "Goblin", Asclepias"Butterfly Milkweed", Salvia "May Night", Linum "Blue Flax", Shasta Daisy "Becky" – planted,and watered them in, although t-storms and rain were forecast, that final step is crucial: get the untangled (if plant is root-bound) roots in full-contact with the soil, and get all air pockets out. That done, I cleaned-up and listened to Chris Plante and others until 1:30pm, and then went over to Dad's to help him with some projects.
My friend, Sherry, had her new store, The Frog 'n Bee, at 49 N Beaver St, in York, recently featured in the local "York Dispatch". Nice going, kiddo!
T-storms were approaching the York area from the west, as I got home around 4:30, while temps stayed at 72°F, and the humidity was high from the morning's rain. The first wave of storms blew by to the north of us, and it cleared-out nicely, but more were coming tonite. I made a grilled, sliced Filet Mignon & Guacamole Sandwich on buttered Rye bread, French Fries and Ocean Spray® Diet Blueberry Juice, listened to what's his name from 6-9pm, and shut-down at 9:30. Murphy could give a crap; he was already asleep on the newly-changed bed. Heh.
Up at 4am to feed/water Murphy, I went back to sleep until 7:15am. I had a full days' worth of stuff to get done, so I made an 3-Egg Omlet w/ Home Fries, Onion & Peppers and coffee, and made calls to my cleaning ladies, and another cleaning lady/her mother, for appointments at Dad's home, for the week of June 4-8, paid bills, tried to print postage via my Stamps.com Customer Account, on my pre-printed Net Stamps sheets, which failed ¼-way through, wasting $25.80 in postage. My HP DeskJet D1660 Printer's Win-7 Print Spooler, screwed-up. So I spent the next hour uninstalling 7 HP programs/apps from the computer, rebooting each time and manually restarting the frigging Win-7 print spooler. This problem is way beyond maddening, as this is the same, reliable printer which I had at my former GC&N Office for 2-3yrs, and which worked flawlessly for many, many thousands of documents. My BP was spiking, so I decided to take a drive, rather than shoot the damned printer. Besides, it wasn't the printer's fault, anyway; it's the damned spooler's problem. And that's a real problem within the OS itself.
By 4pm, more forecast *Heavy T-storms* arrived from the west, and we quickly got ½-¾", which rapidly-flooded the streets' gutters. I installed a new set of Hp (Basic/Non-Network) 1660 Printer Drivers, and it suddenly worked! Then, my browser crashed, my super-fast ComCast Cable Modem InterNet connection "went south", the HP 6000-Pro MicroTower Computer "farted" despite the APC Power Back-Up Unit, so I quickly shut it all down as the big storm hit East York. In under a minute, it looked like 10pm outside, except for the unnerving and nearby lightening, until the deluge passed. Murphy slept right through it, on a chair in the sunroom. I had CrabCakes w/ Fresh Hollandaise for dinner, fed/watered Murphy, listened to the Mark Levin Show, and the rain continued through the evening. I called it a day at 9pm.
I got up at 5am on Thursday, to a cloudy and drizzly morning. After feeding/watering Murphy, disarming the Condo (slick wireless remote unit), I scanned the news and weather sites – with the Memorial Day Weekend arrival, Spring's now "officially" over; Summer's here with upper-80s/lower-90s temps as the now predominant forecast, from here on – and ate a few Bayer® 325mg aspirin for my right collarbone-area-muscle's minor pain. It's amazing how well just simple aspirin has always worked for me, and I don't need/want anything stronger. I made Scrambled Eggs w/ Cheese, Canadian Bacon & Toast, and my usual French-Roast, Turkish-Grind Coffee for breakfast. I need to clean-out closets, shelves and cupboards in the upstairs Bathroom and the 2nd BR, so I brought-up 5 HD Contractor Bags, and will get to it after dinner, and over the weekend.
I went over to Dad's, tried to hook-up his DVD player to the 48" Sony LCD, but it wasn't USB (2009 model) compatible. So he'll have to view movies on his HP laptop. We drove to the Bon-Ton's furniture department, and he bought a $1,725 Lane® Ciao Recliner & Ottoman for 50%-Off, which we'll pick-up in the Jeep next Wednesday the 30th, after Arthur and I move 2 older comfy chairs from the TV-Sunroom on Saturday the 26th, and Salvation Army picks them up on the Tuesday the 29th. On the way back, we stopped at Radio Shack to see if some type of DMHI-DVI "patchcord" was available to bridge the gap between the DVD and TV incompatibility, but there isn't such a "conversion cord" made. I got back home by 3:30, made a Turkey Club w/ Chips for lunch. Then, to the 2nd BR closet; that took 2hrs and I'm only ½-way done. I changed the Hoover® Tempo™ WidePath® Vacuum's collection bag, and the closet was spic 'n span, again. Three 50gal bags just from that closet alone.
I skipped dinner, planned a Sunday Menu for Dad here, rested my shoulder area muscle, took more aspirin, listened to the Mark Levin Show until 9pm. Menu: Char-Broil® Patio Grilled Allen Bros 10oz Filet Mignon w/Fresh Guacamole Dip topping, w/slice of Hot Buffalo Wing Cheddar Cheese, some EVOO'd Grilled Onions; EVOO'd Fresh Basket-Grilled Asparagus; Watermelon Sherbet drizzled with 30-year old Balsamic Vinegar Glaze. Whew, still 76°F at 9:15pm. Summer's definitely here.
Your TSHTF Survival
Are you truly ready for when, not if, TSHTF (The Shit Hits The Fan). And a lot of my "Journal" Readers have emailed and called me to discuss what preparations they should take for that "coming awful event". Believe me, "it" IS coming. Based upon what's happening around the world and here in the US, I have a terrible, terrible *gut feeling* that TSWHTF (The Shit Will Hit The Fan), sometime in mid-2012 or in early-2013. Don't ask why; I just do.
First, Israel is preparing for war, after being attacked for years on many fronts, and not fighting back as she should have. This war will truly have "Biblical implications" around the world. The Middle East is rapidly-collapsing under the subhuman, murderous muslim/islamic riots (muslim Brotherhood) and rule ("arab Spring"), with world crude oil prices projected to hit $200+/bbl, or even higher into the $300-$400 range,
Europe is on the verge of insolvency and collapse
, no thanks in great part
to Germany
, teetering-and-tottering Asia and
South America
will quickly-follow, then comes the downfall of
Canada
, and The
USA won't be far behind
, in late 2012 and into 2013. Watch
this video
; be sure you're sitting-down, and don't have any food or liquid in your mouth upon which to choke.
Just Google "survival" and see what comes-up. Damned-near everything you ever wanted to know how to prepare for this for-sure-coming "hellish holocaust", some of it in easy-to-download *.PDF format. Tens-of-thousands of websites are devoted to the topic of "survival". Do the same with "You Tube", and watch the thousands of videos. This is *NOT The Phony Y2K Crappola*; this is for real. I said numerous times that Y2K was a waste of time and money to prepare for, and that came true. I'm reading that "survival stores" are reporting a huge upswing in sales and preparations, and for good reason.
I'm also one of the very, very few who "predicted a 9-11 type event", 2 years and 8 months before it happened. Read down that "Journal" entry to the "Scary Stuff" section, and it was done by the subhuman, murderous muslim/islamic shit/filth/trash, NOT the US Gov't as some morons and idiots (Alex Jones & Co), have and still It's interesting you mention when an old paradigm dies and a new one takes its place. There are people who are still connected to the old one and can't conceive of life without that old paradigm. I think you saw that in the Great Depression. A lot of people never recovered from it because once that hit it was the end of their lives. claim. Need I say more about those certifiable and murderous, subhuman muslim/islamist wackos who are determined to kill all of us Proud Infidels?
Am I an "conspiracy alarmist" or one of those "crazed survivalists", sequestered in a Montana, Idaho, Utah or Wyoming compound or bunker? Not hardly; I'm simply in mid-State Pennsylvania, an Eagle Scout, Class of November 23rd, 1963 – youngest ever Eagle Scout in American History, at 12 years old – Order Of The Arrow/ Vigil Honor, and our BSA Motto was then, and still is now, "Be Prepared". Need I say any more?
Forget all of the "buy gold and silver" bullshit commercials; buy "brass and lead" for your guns. They're a far, far superior investment, IMO. Ammo is truly a "fungible" item; gold & silver aren't at all. They may be "intrinsic", but they're utterly-useless in a collapsing/collapsed society or world. Do the requisite research, as I've done. 'Nuff said on that subject.
BTW, how are you stocked-up for incandescent light bulbs? Within 4 weeks, manufacturing and using 100w incandescent will become "a crime", thanks to stupid-assed, liberal moron chimp, shit-for-brains, George W Bush & Co, in 2007. You'll be forced, under penalty-of-law, to use the very expensive,
dangerous and short-lived CFLs (Compact Fluorescent Light bulbs). Better
stock-up NOW
on 60w, 75w and 100w incandescents, where and when you can find them, before they become unavailable and illegal!
This government's ***CRIMINALLY NUTS***, in trying to regulate our use of anything and everything! It's fascism, socialism, Leninism and communism, dammit, and it won't stand! Where is that in The US Constitution? The US Government isn't empowered to force us to do or buy anything, and has overstepped its legal authority in The ENUMERATED Commerce Clause. The Commerce Clause is quite specifically an enumerated power listed in the United States Constitution (Article I, Section 8, Clause 3). The Contemporary Commerce Clause debate, When "decided by the SCOTUS in the Summer of 2012", will cause CWIII, if upheld. Stockpile NOW, because TSHTF before/during/after the November General Election!
Gold is NOT the way to go; lead and brass (aka ammo) ARE. Mark my words!
TSHTF this or next year, and members of the corrupt, criminal US Congress are helping racist, commie, lowlife scumbag Barry "Fuck America!" ∅bummer (SAMBO-IL), by either collaborating with him or cowering before him, on his You are going to see, in metro areas, the absolute worst in humanity, as the people that are most dependent upon a collectivist system, whether they're these Occupy Well Street people, or people who are loaded up with debt, they are totally unprepared for an economic reality where their paradigm does not function. As a result they're going to go through the absolute most disgusting inhumanity that I think any American has ever seen as they go through this anger phase – and it's going to result in riots, and starvation and bloodshed. It has to happen. You don't have people's life savings and people becoming desperate and not have that happen. coming "Race War" plan.
We are *at war with Iran*; no doubt about it. Get used to it. And shit-for-brains, racist, commie, lowlife scumbag Barry "F•ck America!" ∅bummer (TRAITOR-IL) has politely "asked" for our formerly Top Secret RQ-170 Sentinel Drone "to be returned". What a dumbf•ck ∅bummer is! He should be charged, tried and imprisoned for *treason*, IMO.
I've been saying, for the past 2-3 years, that no one should buy any gold or silver; it's worthless crap if TSHTF (The Shit Hits The Fan). Instead, buy guns and ammo; they're a far, far better investment, IMO. Any questions?
Uh-oh, it's beginning to happen in Europe. Better get ready for it to come over here, soon, as The Fed f•cks America, once again. Time to abolish The Fed and its corrupt, criminal influence on America's economy!
Here's a very useful List of Barter Items, for when TSHTF. Get and stockpile those and more, if you know what's good for you and your family! Think I'm kidding? Better read this and think VERY carefully about it.
With the FBI already considering many US Citizens as "sovereign citizen extremists", are you ready for "Rex 84" & The FEMA Camps? A new bill has been introduced in the US House of Representatives called the National Emergency Centers Act or HR 645. This bill if passed into law will direct the Secretary of Homeland Security to establish
national emergency centers otherwise known as FEMA Camp Facilities on military installations. Some more detail on "Rex 84",
right here
, written by, very disappointingly, USMC Lt Col Oliver North.
"Economic chaos" ahead? You betcha. Are you and your family ready for it? It IS coming, at out current rate of out-of-control government spending.
Before TSHTF, here are 20 Lessons From The Streets of Cairo. Worth reading, if you plan to survive.
And before TSHTF, here are Innumerable Lessons From The Collapse of Bosnia, in 1992. Also worth reading, if you plan to survive.
Do you live near a "terrorism hot-spot"? Check the map. Here's DHS' recently-issued "White Paper (*.PDF)" on it, from 1970-2008, published by the University of Maryland.
Do you know what an "EMP Attack" is? Now you do. *When* it happens, not *if*, we're all f•cked, unless we're prepared to live in the early-1800s. That's why I write this stuff.
Are you ready for ∅bummer's (TRAITOR-IL) "October Surprise"?
What about access to land and fresh water? Right here's an article to address those concerns.
Are you worried and prepared for the coming paradigm shift? How's your preparation work coming along?
The end of the dollar is coming; are you prepared for it? Here's a guide to a few canned foods.
Looks like a "race war" is coming, thanks to the hate-filled nigga race-pimps Jackson, Sharpton, Farrakan and New Black Pampers®, and time is growing shorter and shorter before TSHTF.
Don't let the possibility of DHS watching your every move deter you in preparing for TSHTF; do it regardless. Your and your Family's safety & survival always comes first. Beware of what your neighbors will do if you're prepared and they're not.
State and local resistance to the detention provisions contained in the 2012 National Defense Authorization Act (NDAA) continues to grow, rapidly-emerging as a nationwide movement against the illegal and unconstitutional Federal Jack-Booted-Thugs' powers.
America is already being turned into a giant prison camp, and 90% of Americans either go along with it or don't see it happening. I do.
When prepping, always plan your survival purchases first on paper; buy them afterward.
Here's another good preparedness/precious metals website, 321 Gold. No, I don't believe in gold & silver, for what's coming. I believe in *lead & brass*/*food & water* for that situation; the other stuff comes much, much later.
Here's a new "warning" about a solar-based EMP event. If it happens, TSHTF.
If Iran attacks America's infrastructure, we've got major problems. Are you prepped and ready for it, when it happens?
Are you on a tight budget, in a apartment of small house? Try these link resources.
What happens to a non-Prepper? Read it at your own edification.
Good, solid Prepping information and related links? Right here.
Canned, excellent quality meats for long-term storage and use? Right here.
Shhhhhhhhhhh, don't tell anyone about your "prepping" activities. Keep it quiet, and read this.
Here are the 5 Warning Signs that America is in decline.
What if you're a "Beginning Prepper"?
Ever wonder what "the new normal" might look like? Read it, in chapters. Prepped yet?
What are the 5 symptoms of SHTF happening?
The US is headed for a "fiscal cliff"? Gosh, all of the articles posted at the link in this section, have been saying that for many months. And the "geniuses" in DC are just figuring that out? Well, slap me silly!
Did you know that when the trucks stop, it's over?
Things Which Make Your Head Explode
Stupid, dumbfucks, morons, America-haters, dirtbags, liars, weasels, lowlifes US Sens Up-Chuck "Plugs" Schumer (CRIMINAL-NY) and asswipe, do-nothing, wimp Bobbie "Huh?" Casey Jr (SCUM-PA), want to tax a billionaire – Facebook co-founder Eduardo Saverin, after the Brazilian-born billionaire renounced his US Citizenship ahead of Facebook's public stock offering last Friday – who isn't a US Citizen and who doesn't even live here. While I despise anyone who renounces their US Citizenship, I understand why he did it: an oppressive, corrupt, onerous criminal US Tax System which penalizes individual and corporations, instead of rewarding achievement. F•ck you both, Schumer and Casey assholes!
Lowlife, drug-addict, liar, marxist, America-hater, piece-of-shit, Robert Kennedy Jr is directly responsible for wife Mary Richardson's hanging suicide. He might as well have hung her, himself; he drove her to it. He's a murderer. All of the filthy, stinking, criminal, corrupt Kennedys are dogshit!
Some People Just Need Killing
It's not my intentions to be the judge here — that's God's "job" — but rather to "hasten the meeting" so that He can send the following subhuman filth to the "Fires of Hell", "River or Lake of Sulphur", or whatever He deems appropriate. I'd gladly/happily volunteer, at no cost to any of my Hard-Working, Fellow US Taxpayers, to gladly/gleefully/happily headshoot these murderous, lowlife dirtbags of all stripes — their skin-color doesn't matter one whit to me, at all — and rid American Society's innocents — especially our too-vulnerable, "Whosoever shall shed man's blood, his blood shall be shed: for man was made to the image of God."
– Genesis 9:6 precious children and the frail, defenseless elderly — of the subhuman criminals who prey upon them, once-and-for-ever. And yes, I'd rather see one innocent man convicted and executed, than 10 murderers, robbers, child rapists-murderers freed, to rob, rape and murder again. Hey, call me an "Old Fashioned Conservative"! Too harsh? Nah. Just & RIGHT on that issue!
Society's innocents — our precious, defenseless children and the frail, defenseless elderly — must be protected from predators, murderers, rapists, robbers and other subhuman filth, at all times and at any cost, IMO.
The 6th Commandment actually says: "Thou Shalt Not Murder". It does NOT say, "Thou Shalt Not Kill." I personally don't consider any summary-execution — except by subhuman, murderous muslim/islamic pigshit — as murder, in any way, shape or form. It's "Due-Justice-For-Crimes-On-This-Earth", IMO.
"100 years from now, I want the filthy, stinking muslim/islamics' childrens' childrens' childrens' children to cower and cringe in fear whenever they hear the sounds of jet engines overhead because their legends tell of fire from the sky. I want them to hide in wet, dark caves and hellish-holes in the earth, shivering with terror whenever they hear the roar of diesel engines because the tales of their ancestors talk about metal monsters crawling over the earth, spitting death and destruction. I want their mothers to be able to admonish them with "If you don't behave, the Pale Destroyers will come for you", and that will be enough to reduce them to quivering obesience. I want the annihilation to be so complete that their mythology will tell them of the day of judgment when the stern gods from across the sea – Yes, I agree with the premise of this article, that "the death penalty is a Noahic Covenant with God, in a post-flood world", and America should apply it every-damned-day, to those deserving death for their crimes against society and its innocents. the powerful Americans – destroyed their forefathers' wickedness. 200 years from now, I want their children's children's children's children to cower and cringe in fear whenever they hear the sounds of jet engines overhead because their legends tell of fire from the sky. I want them to hide in dark caves and holes in the earth, shivering with terror whenever they hear the roar of diesel engines because the tales of their ancestors talk about metal monsters crawling over the earth, spitting-out death and destruction. I want their mothers to be able to admonish them with "If you don't behave, the Pale Destroyers will come for you", and that will be enough to reduce them to quivering obesience. I want the annihilation to be so complete that their mythology will tell them of the Day Of Judgment when the stern gods from across the sea – the powerful Americans – destroyed their forefathers' subhuman islamic/muslim filth and wickedness."
Here is what I've advocated since 9-12-11: the absolute and total destruction is the pigshit horror call islam. Give the LtCol a medal for telling the truth! IMO, KILL EVERY SUBHUMAN PIECE-OF-SHIT-FILTH mUSLIM/iSLAMIC POS ON THE FACE OF THE EARTH!
Don't waste prison time of either the subhuman pieces-of-garbage, welfare/social security fraud lowlife-shit-filth-scumbags, David Silverstein, 60 and Lyudmila Shimonova, 53, assholes: JUST KILL THEM BOTH! Problem solved, dammit.
This subhuman piece-of-shit, Antowann Davis, 30,, needs killing, for randomly stabbing a White woman shopper. KILL HIM!
Another subhuman piece-of-murderous-lowife shit, James D. Willie, 28, murdered Thomas Schlender and Lori Anne Carswell, who were both found shot to death earlier this month along a highway in Mississippi. Dirtbag scum, Willie is also charged with kidnapping, aggravated assault and rape in a separate incident. KILL HIM!
Convicted Lockerbie PanAm bomber Abdel Baset al-Megrahi dies in Libya. YEA! Rot in hell, you pigshit-sucking, muslim/islamic dirtbag motherf•cker!
Why are police just "observing" those subhuman pieces-of-dogshit anarchist, violent protestors and being "reactive"? SHOOT AND KILL THEM ALL! Do the world a real favor, LEOs! KILL THEM!
HEADSHOOT AND KILL the lowlife dirtbag Antonio Lopez-Bautista, 18, an illegal alien piece-of-shit, charged with second-degree attempted kidnapping, first-degree attempted rape and second-degree assault, for kidnapping and trying to rape a 67-year-old woman who was sitting in a car near Congress and South Franklin streets, in Saratoga Springs, NY. KILL THE FILTH!
Torture and KILL subhuman, racist piece-of-dogshit, Matthew Lee Johnson, 36, who doused with flammable liquid and set on fire, 76-year old Nancy Harris of Garland, TX, who suffered burns over 40% of her body in the attack at a convenience store where she works. KILL THE SCUM! I volunteer to headshoot and kill him, no charge!
Rot in hell, lowlife subhuman, gang-banger, shit-assed punk, Cesar Chavira 22, for attempted robbery and murder, you dumbfuck asshole. Argue with a 12ga shotgun? Moron; you got what you deserved, scumbag! Thanks, New York Store owner John Saul, for ridding the world of another piece-of-shit!