"Down Under" (opens in separate window)
5 red flags in pa
friday, november 4
th

, 2020
With the 2022 midterms fast approaching, Democrats in states like Pennsylvania are trying the same tactics they used in 2020.
As the 2022 midterm elections approach, all eyes are on Pennsylvania.
[FULL TITLE: "Watch For These 5 Red Flags In Pennsylvania's Elections This Year."]
Europe's a museum, Japan's a nursing home, China's a jail and America's an asylum.
Ever since former President Donald Trump carried the key battleground state in 2016 (the first Republican presidential nominee to do so in almost three decades), Pennsylvania has represented the nation's "center of political gravity," boasting crucial midterm contests that are key to either party's control of the Senate. As Republicans gain in the polls (thanks in part to skyrocketing inflation and the country's disastrous economic prospects), sinister games are at play behind the scenes.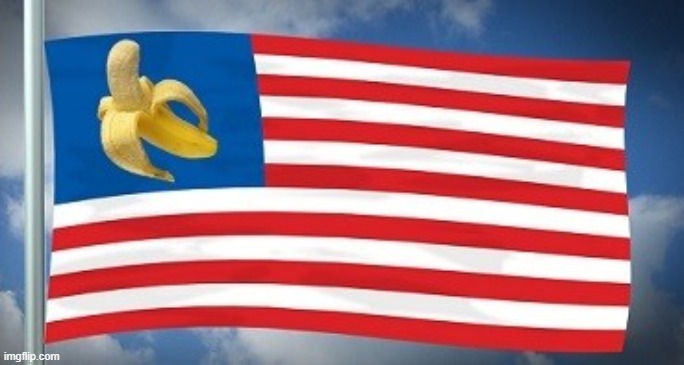 This is nothing new to the Keystone State. Corruption-riddled Philadelphia has long been ground zero for Democrats' election-rigging schemes. During the 2020 presidential election, Philadelphia County received the most funding from the Mark Zuckerberg-funded Center for Tech and Civic Life (a leftist nonprofit that funneled millions of dollars to blue counties in swing states to fund get-out-the-vote efforts for then-candidate Joe Biden).
Americans have chosen peaceful slavery over dangerous freedom.
But "Zuckbucks" were only part of Democrats' cleverly-orchestrated plan to swing the 2020 election in Biden's favor. Democrat secretaries of state in key battlegrounds also made last-minute, illegal changes to their state's election laws, subverting the authority of their Republican-led legislatures. Pennsylvania's then-Secretary of State Kathy Boockvar is no exception.
With the 2022 midterms fast approaching (and Pennsylvania a crucial decider of which party will wield power in the 118th Congress), Democrats are trying the same tactics they used in 2020.
1) Delayed Election Results
Acting Secretary of State Leigh Chapman is already warning voters to not expect results on election night, as it might take "days" to finalize as officials cannot begin processing mail-in ballots until Election Day. Already more than 1 million Pennsylvania voters have applied to vote by mail, with the majority of requests coming from Democrats.
Delayed election results seem to be the new normal in Pennsylvania. During the commonwealth's contentious May primary, it took weeks for the results to be finalized (and for celebrity doctor Mehmet Oz's win over former hedge fund CEO Dave McCormick to be sure). In the 2020 presidential election, it also took several days for the state to be called in Biden's favor.
As Federalist Staff Writer Shawn Fleetwood notes, delayed election results are one warning sign of incompetent election administration and raise voters' suspicions over the validity of an election. This is why many first-world European countries determine their election results within 24 hours of citizens casting their ballots.
2) Counting Undated Ballots
Chapman's warning of delayed election results comes after she told counties to ignore a Supreme Court ruling that held undated mail-in ballots cannot be counted. The Republican National Committee and the Pennsylvania GOP have since filed a lawsuit against Chapman's directive. Such a charge will only result in myriad inconsistencies and irregularities in how Pennsylvania's 67 counties will process ballots, leading to further delays.
3) 240,000 Unverified Ballots
Almost a quarter of a million unverified ballots were sent to Pennsylvania voters this election cycle, a letter by 15 state lawmakers alleges. The mail-in ballots, the letter adds, were sent to voters without verification of their identity (social security number or government-issued ID) in the ballot application process. The GOP lawmakers are blaming Secretary Chapman's office for issuing guidance in 2018 that instructed "counties to register voters without verification of identity" and are asking her office to "immediately issue a directive to all counties informing them of the requirement to set those ballots aside and not pre-canvass, canvass, or count any of them unless and until the applicant provides a valid form of identification." As of October 28, Chapman has not responded to the letter.
4) Duplicate Voting
Philadelphia election officials are set to remove a key safeguard for catching duplicate votes as Election Day approaches. The procedure is known as poll book reconciliation, whereby election officials compare mail-in ballots with poll book records from Election Day. If a person is listed as voting in person on Election Day via the poll book, but the city also receives a mail-in ballot for that voter, the city will not count the mail-in ballot so as to protect against double-voting.
But now the Philadelphia City Commission is threatening to stop the practice because officials claim it will jeopardize their access to state funds. Newly-enacted Act 88, passed by the Republican-majority legislature, prohibits the vote count (after starting at 7 a.m. on Election Day) from stopping until all ballots are tabulated. Philadelphia election officials argue that because poll book reconciliation requires pausing the vote count, they're at risk of violating Act 88 and will subsequently lose state funding. Such a narrow interpretation of Act 88 is a weak excuse for lessening election security measures. As such, government watchdog Restoring Integrity and Trust in Elections (RITE) has filed a lawsuit against the Philadelphia City Commission.
Pennsylvania state Rep. Seth Grove has also written a letter to the Philadelphia County Board of Elections demanding answers to the county's failure to comply with Act 88. According to Grove, under current law, a voter who's requested a mail-in ballot should not be permitted to vote on Election Day. By allowing such voters to vote in person on Election Day, administrators are "relying on an unlawful post-election process to check mail-in ballots returned after poll books are printed" and "knowingly permitting perhaps thousands of voters to cast regular rather than provisional ballots, in violation of the law."
Philadelphia's poll book reconciliation process, then, would not be necessary if election administrators were actually following Pennsylvania law.
5) Poll Watcher Instructions Violate Pennsylvania Law
The Pennsylvania Democratic Party's "Poll Observer Manual" directly conflicts with Pennsylvania state law in its instructions to poll watchers. For example, the manual tells poll watchers to "Assist voters and election officials as necessary and appropriate to resolve smaller issues." Additionally, the manual encourages poll watchers that their "diligence" ensures "that eligible voters vote and that their votes are counted," before enjoining them to "make sure to monitor constantly whether voters have questions with which you can assist."
But guidance from the Pennsylvania Department of State website states that "Poll watchers are not permitted to approach voters in the polling place." The guidance specifically warns that talking to voters is an example of voter intimidation: "Examples of voter intimidation include, but are not limited to … Confronting, hovering, or directly speaking to or questioning voters."
The Pennsylvania Democratic Party did not respond to The Federalist's request for comment.
What Can Be Done?
As Pennsylvania will be a crucial decider for which party will take power in 2023, expect Democrat attempts to subvert free and fair elections in Pennsylvania to only increase as Nov. 8 approaches. The incidents outlined above are only a handful of the myriad election integrity issues the Keystone State faces. But instead of being intimidated by such challenges, concerned Pennsylvania citizens must remain vigilant so as to keep their elected officials accountable and ensure the 2022 midterms are conducted securely.
© 10.28.2022 by Victoria Marshall, "The Federalist".
A Day In The Life.
Up at 9a on Friday, I went thru my finger stick to check my BSL (Blood Sugar Level) and recorded it on my Diabetes 2 chart, made coffee and skipped breakfast and my 19 pill regimen until later, took a 500mg Tylenol Extra Strength for various pains, had a couple smokes in the cool garage and checked the leftover errands list. It was 42°, and forecast to hit 59°. I had terrible lower back, leg and feet pain, so I took 3 50mg Tramadol, a 30mg Flexeril (muscle relaxer), and held-off on anymore pills, since Sis and I had errands to run before noon. No chance to even listen to my usual "Chris Plante Show", on WMAL in DC. We left at 9:30 for the New Eastern Farmers' Market to p/u my phone order from earlier in the week, WF Bank, Rite Aid pharmacy and the Post Office. We got back to my condo around 11, unpacked a large bag of food from the market, and I had some breakfast, took the voluminous morning 19 pill array, and laid down on the LR couch for 20mins.
I just heard the "Breaking News" that shit-for-brains Nazi Pelosi's alcoholic, crash-prone husband, d-bag Paul, was robbed and beaten with a hammer, by the robber, in their multi-million dollar, guarded mansion. What happened to their security detail at the house? Who cares? I just can't feel any sympathy, for any of the leftists these days/months/years. Very un-Christian of me, I know, but that's the way it is. Meh.
I did some condo chores, skipped a nap, but laid down to elevate my hurting legs, and that immensely helped to quell the pain. I did paperwork and filing, had dinner and watched Fox News until 9p, and headed upstairs to get some sleep, at 10.
Up at 8:30a on Saturday, a cold 38° start, but no frost yet, I fired-up the furnace and 2 heaters, made coffee, did the BSL, had a Croissant and took the usual 19 pills, and scanned the computer for weather and news. I had an errand down south in Red Lion, so I left at 10:45. Traffic was very, very heavy both north and south, and the ride took much longer than usual. Back by noon, I had some Shepherd's Pie for lunch, and did paperwork. I fell asleep in my comfy office chair, and woke-up in time for some dinner. I watched missed episodes of Gold Rush: Hoffman Family Gold", a "Gutfeld!" rerun and hit the sack early at 10p.
I slept-in until 9:30a on Sunday, a bright, partly sunny 41° morning. I had a Croissant and cereal for breakfast, along with a 300mg Gabapentin and 50mg Tramadol, for the pack and hip pain. I had lunch, gathered-up the garbage and recyclables -- I'm sharing new trash/recycle bins with a neighbor, since we don't need anything as massive as those 64gal & 96gal things -- did 2 loads of laundry and had lunch. The F1 Grand Prix of Mexico came on at 4p, so I watched until 6 and then switched to Fox News for a few hours. I switched to some earl;y season episodes of "Gold Rush", and called it quits at 11p.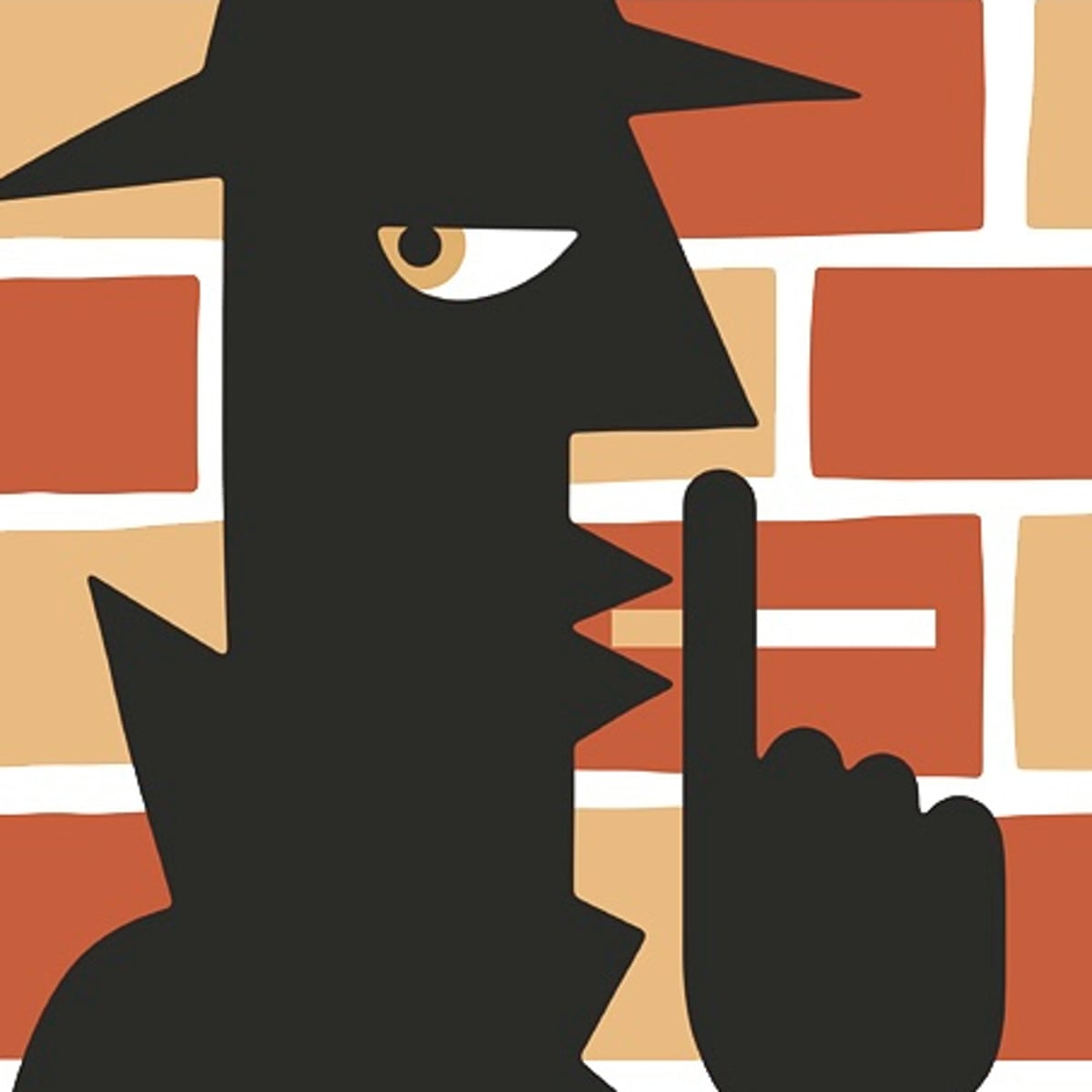 I've held-off saying anything about the "Paul Pelosi and A Hammer" incident, in the SF shithole, but the truth has finally come out, which surprised me a bit. Read it here. Go ahead; I'll wait. Net net: Paul Sr's a FAGGOT, and being married to Nazi herself, could easily cause a man to go fag. "Bang, bang, Maxwell's Silver Hammer, came down on her head, made sure that she was dead." Heh. Even pmsNBC carried the bizzarro story of the 2 fags in their undies, in the bedroom. (Notice that the pic shows the glass broken from the inside, and laying on the brickwork steps.) "Gateway Pundit" also carried the faggots' romping misadventure. Arrive at your own decision. The corrupt DNC-Media will try their best to bury it. Remember his drunk driving episode, with the Porsche 911 and a "friend" passenger, at 2:30a? $10 says it was another of his drunken faggot trysts, which the media tried to bury. And now the Pigliosi's won't release any security footage of the "incident" -- "The Underwear Hammer Fight Club". LOL. The faggot intruder will be killed in jail, ala Jeffrey Epstein; count on it.
I slept-in until 9:30a on Monday, a cloudy 49° morning, did the usual routines, had coffee and a smoke in the garage. We had workers on our roofs, cleaning out the overflowing (leaves and pine needles) gutters, and checked the day's to-do list. I had a trip to Southern York County, a stop in Red Lion and then back home, so I left at 11:15. Traffic was a nightmare, both down and back, with all the single lane construction chokepoints. My BP was simmering with all the detours and delays. I finally got home after 1p, felt very tired and fell asleep in my comfy leather office-sunroom chair. Tammi arrive from DE around 4:45p, and cut the blind rail to expose the charging port, and now I can charge the temporary blind.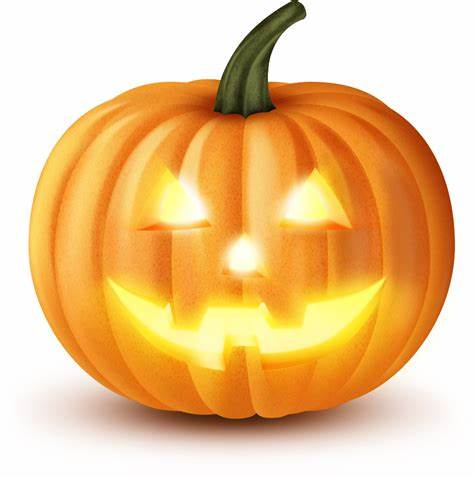 Happy Halloween!
I had Shrimp & Angel Hair Pasta with Alfredo Sauce, and a nice piece of Shepherd's Pie for dinner, watched Fox News, which was all about the Pauli Sr Pelosi Faggot and his wacko boy-toy. Fox, like the rest of the left and left-center news craphole, covered it up nicely, in favor of the demonKKKrats. Total bullshit. The new "DA", a half-breed mutt woman, contradicted herself 3x in describing the Pigliosi-Faggot incident. Just crap. Fox truly sucks, as does the leftist asshole Brett Baier, a demonKKKrat Never-Trumper in thin disguise, as are many of the lowlifes there (Watters, Tucker, Gutfeld are a few of the exceptions). My cleaning lady's in tomorrow at 8:30a, so I made an early night of it. Lights out at 10.
Awake and up at 5:30a on Tuesday -- Zero-Dark-Thirty -- I fired-up the furnace, garage and office heaters, made coffee, did the BSL and had a smoke in the warming garage. I have a habit of laying-out everything (except refrigerated food) for breakfast, on the night before, so I don't fumble around in the early morning. I checked the weather and news on the office's desktop computer; 49° and very foggy. JoAnne arrived at 8:30, and I listened to the "Chris Plante Show", on WMAL in DC, for a little while, but switched over to her Country Western station, Froggy 107.7 Gettysburg, so she could enjoy it. Me, not so much.
I kept blowing Pin Oak leaves off the Jeep and driveway, helped a neighbor chase her dog, who was after a squirrel, until JoAnne finished around noon, then Sis and I left to get mail at her condo, and visit the Mt Rose Cemetery "Chapel of Memories" Mausoleum we'd paid to have rehabbed. Looks 1,000% better. I'm laying-in more supplies -- cartons of Marlboros, especially -- for when the trucks stop running due to the diesel fuel "crisis" as per gallon costs reach $9-10, propagated by the Bidet&Co assholes in DC. The shelves will empty-out as the drivers park their unprofitable trucks, and the economy stops running. Be forewarned, and STOCK-UP!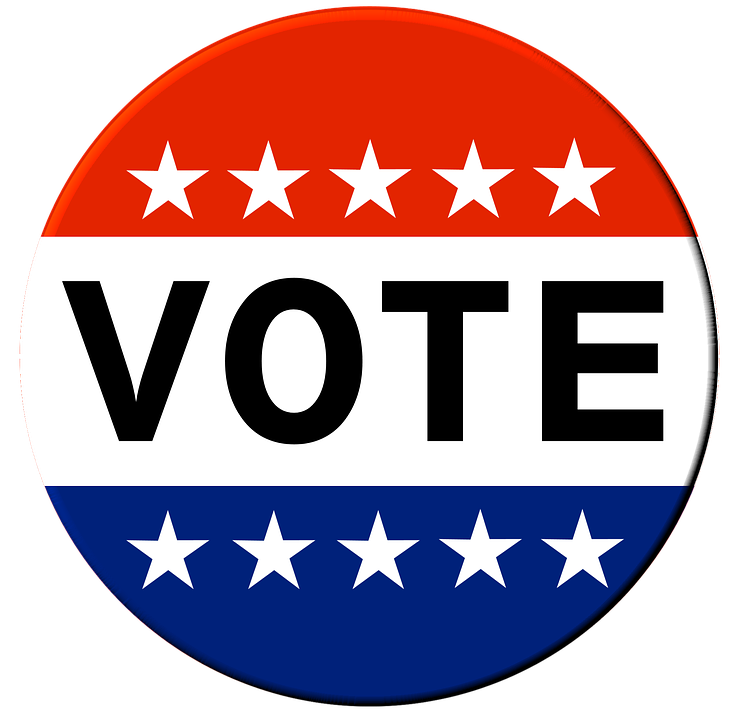 A week to go!
It turned out to be a beautiful day, and high was 68°, and the rest of the week is forecast to be in the mid-to-upper 70s. Almost like Spring, but I won't get too used to it. Winter's closer than right around the corner. After dinner, I called Sherry, and she called back a few hours later. I worked on the computer, doing some paperwork and filing, skipped TV, and decided to get to bed around 10p, once again. Lights out.
Up at 8:30a on Wednesday, temps were at 51° and it was a sunny, cloudless morning. Abnormal mid-to-upper-70s would be here for 6-7 days, but a massive cold front -- now overdue -- is on its way to us, but not for 2 weeks. Amazing. I checked the news and weather. Who'd have guessed that nearby Lancaster, PA would have dethroned Florida as the best city to live in and retire to? Lancaster, Harrisburg, York, Allentown and Reading. Stuns the crap out of me. I listened to the "CP Show" until 11, and left for nearby Weis Market to get some light food shopping done, since I have a load to get on Friday, at the New Eastern Farmers' Market, after my Dr's app't. I also had stops at Rite Aid and the USPS.
After shopping at Weis Market, I did 2 loads of laundry, folded it all and put it away, carried-in 2 heavy cases of Bai Iced Tea and 1 of Kula Infused Watermelon Drink, had Chicken Bake w/ Mashed potatoes & filling, which made me very tired, and collapsed in my office-sunroom chair for a nap. After 3 Ensure Protein Shakes and a banana, I skipped dinner and decided to make it an early evening. I have to be at the nearby Wellspan Stony Brook Lab for lab work/blood draws, around 7a. Lights out at 10p.
Yeah, I hope it's a Midterm Slaughter of demnonKKKrats, nationwide. But given the GOPe's ability to f•ck things up all too easily, I'm not holding my breath. Have you seen the new DNC TV ad? Worth watching for a laugh.
My alarm went off at 6a on Thursday -- 0-Dark-Thirty, again -- and I quickly got ready to go to the Wellspan Stony Brook Lab, for bloodwork. 39° and a low dew point, but no frost. I made coffee, had a few sips of it with a smoke, black, no Rutter's Half & Half, and left into heavy traffic. Surprised the crap out of me, as I don't remember it ever being this bad. The blood draw went well, and the traffic on the 3.7 mile return trip was VERY, VERY HEAVY. There was an apparent massive accident on Rt30 east/west, and police, firetrucks and EMS vehicles were flying around the area, to the on-ramps to Rt30. Flashing lights and sirens everywhere. Someone's' day went to shit, sad to say. Back home by 7:15a, I did the morning BSL (138), had my regular Kona Coffee w/ Rutter's Half & Half, opened a late afternoon Amazon delivery, cut down 2 of 4 boxes for the recycle bin, and tuned into the remainder of "Chris Stigall Show", 6-9a, from Philly, until the "Chris Plante Show" came on at 9a.
Watch Tucker Carlson's 13min clip: "The left's destruction is so profound, it's hard to describe". Worried? I am, if we don't get 8-12 years of power to "fix it", and even then, a lot of damage will have been done and may be irreparable. I'm pretty sure the GOPe won't fix it, since they're part of the Deep State status quo. Only Trump, or someone like him, can get it done.
Anyway, it was a beautiful, clear sky, bright sunny start to the day. By 9:30a, temps had risen to 51° but there was still a serious chill when I sat in the garage with the door open. I had back pain, so I took a 50mg Tramadol, and held-off eating any new large Croissants, which I'd just gotten yesterday at Weis Market, with the other things, until the pain killer did its job. I still had 2 loads of laundry upstairs to get done, but started a load of dishes, and will get to the laundry tomorrow, after my Dr's app't and trip to the New Eastern Market. I'm meeting Sherry at the nearby Springettsbury Twp Park, at 1p, to get some walking and talking done, while the nice Spring-like weather is with us.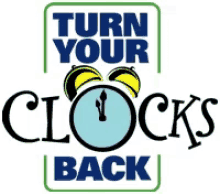 I had an Ensure® Protein Shake and a banana for a quick lunch left at 12:55p, for the park. After 3hrs, we came back to my place to rest and relax, for a short while, until she had to leave for her daughter's shop, in nearby Hallam. I'd worked-up an appetite, but had to do my usual BSL Test (92), before eating. My test results from the morning's tests at Wellspan's Stony Brook Lab came back on my Wellspan Portal Site, and all results were good! Hoop-dee-do for me.
High for the day was 65°, and more Spring-like weather is in store for us, in the coming weeks; unusual for this time of year. After a large dinner of Shepherd's Pie for dinner, I watched the 6p news on Fox, "Jesse Watters", "Tucker Carlson" and switched over to Discovery+ for some outdoors shows until 11p. I can sleep-in tomorrow.
Tomorrow starts a new week here in the "Journal" and, except for voting on Tuesday, and taking over the PA posting duties on FR for Cousin Tom, I have a clear week. It's a 60s & 70s upcoming week, and I'll try to get together with Sherry as much as possible, since the following week is semi-filled with Dr app'ts. REMEMBER TO VOTE on Tuesday 8th!
Remember also to set your clocks back 1 hour on Saturday evening. Daylight Saving Time ends on Sunday, November 6, 2022, at 2:00 A.M. On Saturday night, clocks are set back one hour (i.e., gaining one hour) to "fall back".
Pelosi, The Drunk Faggot.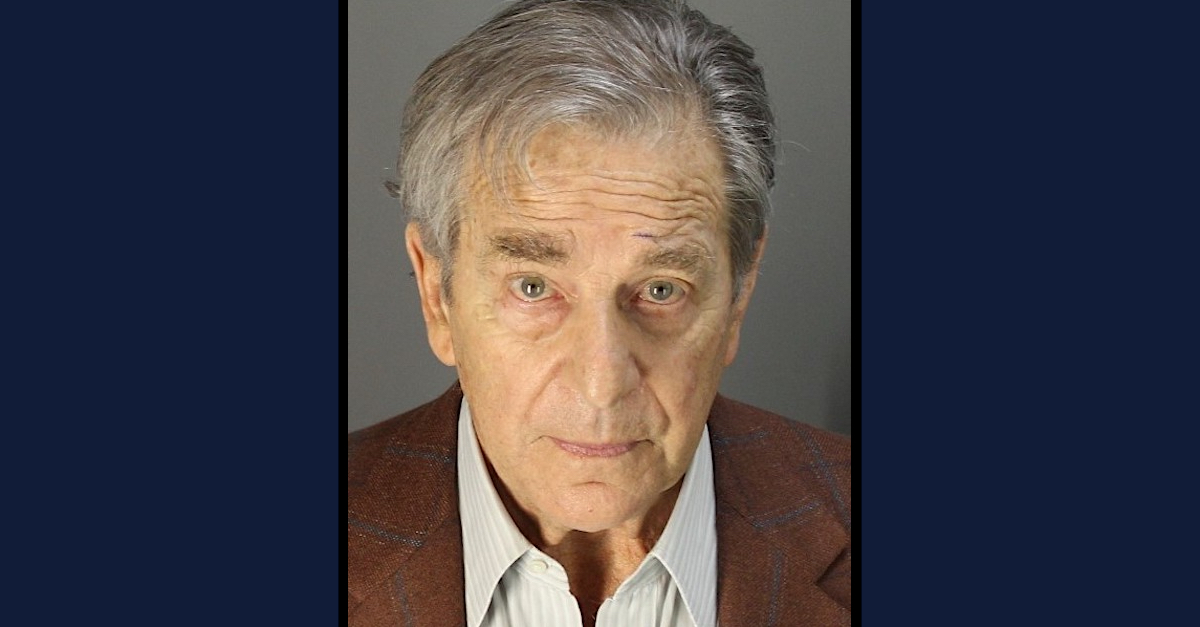 Journalism is dead. Twenty years ago, every major publication would have had boots on the ground chasing the facts in the Paul Pelosi story - questioning the narrative, interviewing everyone even tangentially connected, demanding transparency and the release of calls and footage.
uestioning the powerful was the media's raison d'être. Sure, they were biased to the left, but they had some self-respect and took their role in society seriously more often than not.
And they didn't believe that role was to be agents of social change…
The people were less prone to paranoia back then because the press was MORE paranoid. Much more. They questioned everything.
The people assumed the press was on the job, sniffing out the lies and finding the truth, so conspiracy theories just weren't plausible and rarely stuck.
Now the press - aided by Big Tech - has embraced their new role as agents of social change.
Now they both actively and through indifference run cover for the left.
They aren't interested at all in what happened to Paul Pelosi. Any new detail could challenge the left's narrative, so there will be no new details.
Maybe it all happened about like they say, but they're certainly afraid it didn't. So best not to look into it. Move along.
The consequence of this betrayal is clear. The people will become more and more paranoid and conspiratorial, and the media will run more and more stories about how the people are the real threat to democracy.
And the fundamental transformation will continue apace.
The press has completely forgotten their job. Their utter lack of curiosity in this VERY intriguing story shows that their job is no longer to find the truth but to spin the narrative to help Democrats.
[JS: I have an MA in Journalism, 1971, from Drake University, and a triple major in Marketing, Advertising & Public Relations. Today's crap the so-called "journalists" (note small "J"), is 180° different compared to what we were taught.]
Intentional Destruction.
If you leave a gate open on your farm, the cow will wander off. So, if you intentionally leave a gate open, you want the cow to wander off. You can't blame stupidity or laziness. It was intentional.
If you cut police budgets, you will get more crime on the streets. So, if you intentionally cut police budgets, you wanted more crime on the streets.
If you cut back the supply of oil, gas prices will go up. So if you intentionally cut back the supply of oil, you wanted gas prices to go up.
If you print trillions of dollars without increasing the supply of goods, inflation will hit hard. So if you intentionally print trillions of dollars without more goods you wanted inflation to hit hard.
If you leave the southern border wide open, you get more drug trafficking and human trafficking. So if you intentionally leave the border wide open, you wanted more drug trafficking and human trafficking.
If you shut down 40% of the supply of baby formula in February, you'll get a huge shortage. When you KNOW a huge baby formula shortage is coming because of the FDAs actions and you purposefully do nothing to prevent it, month after month, until the crisis finally hits hard, you INTENDED this crisis.
If you intentionally create sanctuary cities for those who break federal laws, you want federal laws broken.
If you don't hold criminals in jails or prisons, you want criminals out creating chaos.
If you don't want to prevent non-citizens from voting, don't require citizens to provide proof of citizenship.
It is time to recognize the evil people behind that old man, Joey Lunch Bucket Bidet. They want crisis. They want chaos. They want riots. They want conflicts in your town.
Their stated purpose years ago with Obummer-Boy was to "take the US down a few notches on the world stage". You can feel the quality of your life going down with the country. We all have since 2008, when Osambo-Boy was elected over a pitiful,m feckless McCain.
These are not foolish or misguided people. They are intentionally and purposely taking our country somewhere we don't want to go.
All Souls Day.
The Commemoration of All the Faithful Departed (All Souls' Day) John 6:37–40.
Friends, in today's Gospel, Jesus talks about raising us on the last day. Our faith is that God will clothe the soul in a new and higher body, what Paul calls a "spiritual body."
Here we might rely on the musings of John Polkinghorne, the Christian physicist, who appreciates the soul as the "form" or pattern of the person. God remembers this "form" and then reconstitutes it at a higher level during the resurrection, much as the pattern of an article or a photograph could be preserved in a computer's memory and then reproduced in a new way.
Listen again to the words of Jesus in our Gospel today: "Everything that the Father gives me will come to me, and I will not reject anyone who comes to me . . ."
As you pray for the souls of your beloved dead, take comfort in those words. They will be raised again.
© 11.2.22 by Bishop Robert Barron, "Word On Fire Ministry".
[JS: I'm a "Recovering Methodist", but this is a worthwhile site.]