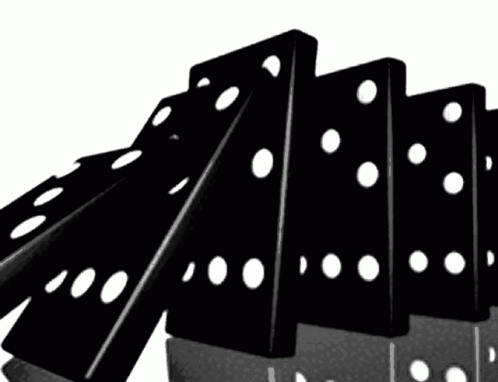 garland just tipped over the dominos
friday, november 5
th

, 2021
Parents across the country have suddenly woken up to the wokeness haunting their schools and poisoning the minds of their children.
Destruction of the family has always been at the center of the collectivist project. In chapter two of The Communist Manifesto, Marx and Engels point out that the destruction of private property will never be complete until the "abolition [Aufhebung] of the family" is accomplished. The dream is perennial among snarling misanthropists. A couple of years ago, an interview in The Nation with a radical feminist explained that if you "want to dismantle capitalism" then you have to "abolish the family." The left is coming for your Rights
It is worth keeping that in mind as the little drama of Merrick Garland versus the parents of America unfolds. I wrote about the attorney general's absurd but troubling memorandum shortly after it was released on October 4. As all the world knows (but only some precincts of the world admit), Garland threatened to mobilize the entire police power of the state against parents. Why?
Because parents across the country have suddenly woken up to the wokeness haunting their schools and poisoning the minds of their children. The school boards, many of which are staffed by leftists, are pushing the Marxist ideology of critical race theory, virtue-signaling mask mandates, and forcing noisome gender identity politics on primary and secondary school students.
Most parents don't like that. They pay for the schools. The school board (in theory) works for them, and they, the parents, have been vocal in making their displeasure known. A left-wing lobbying group called the National School Boards Association complained to the Biden Administration that "Public School children, Public School Board Members, and Other Public School District Officials and Educators" were subjected to "Threats and Acts of Violence" by parents whose actions "could be the equivalent to a form of domestic terrorism and hate crimes." Note the surreal accusation that school children were being harmed by "threats and acts of violence," which, if you look at the actual instances adduced, turn out to be people arguing against the insinuation of radical, politically charged ideas into the curriculum.
Garland's response was to threaten to unleash the law enforcement apparatus of the state against parents by forging a "Partnership among federal, state, local, tribal, and territorial law enforcement to address threats against school administrators, board members, teachers and staff." What threats?
When I first wrote about this, I was unaware that Garland's daughter Rebecca is married to Xan Tanner, the founder and president of Panorama, a multimillion-dollar company that sells CRT (Critical Race Theory) and related ESG (Environmental, Social, and Governance) materials to schools around the country. File that in the folder marked "optics" if not the one labeled "conflict of interest."
Another thing I didn't know when I first wrote about this story was that the pas-de-deux between the National School Boards Association and the attorney general was not fortuitous. On the contrary, as the always interesting "Neo" reports, it was more in the way of being a coordinated effort, what just a few years ago might have been denominated "collusion." I'm not sure into which folder we ought to put that detail.
Neo quotes from a letter that the group American First Legal sent to Inspector General Michael Horowitz. "In early September," that letter reads, in part, "Biden Administration stakeholders held discussions regarding avenues for potential federal action against parents with a key Biden Domestic Policy Council official (Jane Doe #1) and White House staff (John Doe #1)."
Where to put "federal action against parents"?
The letter continues (I apologize for the bureaucratese):
"Stakeholders also held discussions with senior department officials, including at least one political appointee in the department's Civil Rights Division (Jane Doe #2). Jane Doe #1, John Doe #1, and others in the White House separately expressed concern regarding the potential partisan political impact of parent mobilization and organization around school issues in the upcoming midterm elections.

Upon information and belief, at the express direction of or with the express consent of Jane Doe #1, Jane Doe #2 and other Biden Administration officials developed a plan to use a letter from an outside group ("not the usual suspects") as pretext for federal action to chill, deter, and discourage parents from exercising their constitutional rights and privileges.

Upon information and belief, in or about mid-September work began on development of what became the Attorney General's Memorandum. Concerns expressed by department staff included (1) the absence of federal law enforcement nexus and authority, and (2) the constitutionally protected nature of parent protests. However, Jane Doe #2 made it clear this was a White House priority and a deliverable would be created.

On or about September 29, citing legal authorities including the Patriot Act, the "National School Boards Association" made public a letter demanding federal action against parents citing authorities including the Patriot Act . . ."
The Patriot Act? That would be the law enacted by George W. Bush following the terrorist attacks of 9/11 in order "to protect innocent Americans from the deadly plans of terrorists dedicated to destroying America and our way of life." But wait -— aren't we talking about angry parents who go to their local school board meetings to complain about the indoctrination of their children by Marxists who hate America, twisted apostles of sexual weirdness, and acolytes of the latest politically correct fashion statement regarding the mandated, Fauci-approved hysteria over COVID? What do parents who are concerned about the well-being of their children at the hands of the minions of a hostile state apparatus have to do with terrorists? If you answered "nothing" go to the head of the class.
Not only are we witnessing an effort to criminalize dissent. We are also, as Mary Chastain notes at Legal Insurrection, witnessing another chapter in the attack on the family. "Actually," she writes, "they want to figure out how to deal with parents who have the nerve to be involved in their child's education." The solution? Intimidate parents. Prosecute a few to spread the fear. Coordinate (illegally) the effort between the feds and local authorities to go after speech and attitudes that don't pass muster with the wardens of wokeness.
Many of the people who deplore Garland's almost comically heavy-handed exhibition of police power put it down to the dirty business of hyper-partisan, playing-for-keeps power politics. It is actually much worse than that.
What we are witnessing is no ordinary political fight but the dissolution of normal politics and their absorption into a consolidating neo-feudalist oligarchy. The family stands in the way of that consolidation, so it must be attacked and dismantled. One front in that battle is the poisoning of the next generation by the insinuation of Marxist ideology and sexual perversion into the curriculum. Habits of subservience can be inculcated through arbitrary dictates like mask mandates. Ordinary masks perform no medical function, but they do help tell us who is in charge. The family is the proximate target of this movement, and beyond that there is America itself.
The New York Times, true to form, has recently been pushing the idea that the American flag needs to be redesigned to be more politically correct. Ultimately, of course, the target is freedom itself. Individual freedom is always an impediment to totalitarian absolutism and conformity.
The one positive note in all of this is the possibility that enough people are angry enough to confront their would-be masters. General Mark Milley bragged that he, as chairman of the Joint Chiefs of Staff, represented "the guys with the guns." That was the same sentiment Joe Biden expressed when he said that if you wanted to challenge the government, you would need "F-15s and maybe some nuclear weapons."
In fact you don't need fighter jets or nukes, just steadfastness and commitment, both of which are contagious. Nicole Solas, a mother who has complained about her school board, has been harassed and even sued by the authorities. Go ahead, "arrest me," she said on Twitter. "They wanted to publicly humiliate me," she said. "They paid a PR firm to call me a racist in the national media. So they really wanted to ostracize me from my community."
Garland is having multilevel law enforcement meetings as if parents truly are domestic terrorists, like the National School Boards Association said we were. And it's scary because you're starting to see how this fits into this broader political narrative where the federal government is really trying to purge ideological opponents . . .
So [in] this crazy time that we're living in . . . you really learn who's willing to put their boots on your neck, given the opportunity . . .
If they're trying to chill our speech, then we need to talk louder and we need to talk more and we can't let them chill our speech.
Which brings me to dominos. "I think parents need to be assured that you're going to have more support than you think," Solas remarked, "because it's like a domino effect. When one parent speaks out, another parent feels like it's safe for them to speak out. And you just need one person to start that."
The sound you hear is the sound of the dominos beginning to fall, one after the next. I hope that their cascading collapse is coming soon enough and will be widespread enough to head off the larger, more devastating collapse that would likely ensue in the absence of that movement of catharsis.
© 10.9.2021 by Roger Kimball, American Greatness.
[JS: The cities are devolving into chaos, and perhaps that's good –- people too dumb to learn from experience or from those who know better have to learn from something, and if that's pain, well, pain's a great teacher.]
A Day In The Life.
Up late at 10:15a on Friday, I went thru my finger stick to check my BSL (Blood Sugar Level) and recorded it on my Diabetes 2 chart, made coffee and breakfast, had a couple smokes in the cold garage and checked the leftover errands list. It was 52°, raining heavily and very windy, from the Nor'Easter passing by. I had to reschedule my 12noon lunch in Stewartstown with old friend, Ray, due to going over to Becky's to help her with some things. After getting back and having a light lunch, I fell asleep on the couch for a couple hours, until Sherry called and then stopped by for a 3hr visit. Made my day.
"Mother Nature's In Charge. We're Just Along For The Ride." – John D.M. Shelley II, 1996, and here.
The heavy rain and 40-60mph wind continued all day and into the late night. After dinner, I watched Discovery's "Gold Rush" until FNC's "Laura" and "Gutfeld came on, turned down the heat so I'd be comfy in my Montlake Plaid Flannel, and Mulholland Plaid Flannel and Pinzon Plaid Flannel sheets for the late Fall and all Winter, then unplugged for the night.
Awake at 6:30a, to the sound of quiet -- no more pounding rain on the 4 skylights -- but I hated to get out from between my wonderful flannel sheets. It was a cloudy 49° and cold; I couldn't warm-up my fingertips enough to get the finger stick done, so I wrapped my hand around the full and hot Chemex Coffee Pot to get some blood flowing. I need to start laying-out my uber-warm my Turkish Bathrobe, at night, so I have it to wear in the mornings. After breakfast, I took my morning 17 Rx/OTC pill regimen, and checked the weather and news. We got 2¾" of rain in my back patio gauge.
Let's Go, Brandon! Fuck You, Biden!
I left at 11a to get a few things at my nearby Weis Market, and a small load of groceries for Becky. I wound-up driving to the other, much larger Weis Market west of her condo, looking for an item that the Weis near me, didn't have; they didn't have it either. I gave up and dropped-off the stuff for her, visited for a while and came home. Then, after checking the Net for King's Hawaiian Sweet Rolls I left for Target, Walmart and Saubel's to find the one item she wanted, and finally found 3 of them at Saubel's, but by then I was so tired from walking thru all those gigantic stores, I almost collapsed. I deliver them to her, and left for home. After lunch, I just rested as my hips were hurting from all the walking around those large/huge/humongous multi-acre stores. No IndyCar (season's over), no F-1 (next week in Mexico), no IMSA Endurance (one coming in 3 weeks), so I gave-up for the weekend. Just Halloween crap shows. After dinner, I took my 13 Rx/OTC pill regimen, watched Fox News shows until 11p, and called it Yankee Doodle.
I slept-in until 10a on Sunday, Halloween Day, another cold 51° and rainy day. I made coffee, did the finger stick, had Croissants w/ Apricot Preserves, fired-up the furnace to 78°, shaved and grabbed the usual morning shower. I checked my flip phone voicemails, and had 4 waiting at the Rite Aid pharmacy, which I'll get over to p/u later today. I need to start bringing-in the front porch and back patio furniture to my attached back shed, before the guys show-up tomorrow to get my gardens cleaned-up for Winter.
After 2 loads of laundry, I called Sherry to talk for a while. I was still tired from yesterday, but did a couple of errands nearby, put the Jeep in the garage for the rest of the day and nigh -- it's Halloween, remember? -- so it didn't get vandalized. I got a couple hours sleep on the couch, watched crap TV all day, and knocked-off early at 10p. I'm getting up at 6a, to get ready for the guys' 8a arrival.
Up at 0-Dark-Thirty (6a), I fired-up the furnace since it was only 49° outside, made coffee, had a couple of smokes in the garage, did the finger stick and recorded the number, had breakfast and checked the weather and news. Sure enough, we have major frost coming.
---

Freeze Watch
Wednesday, November 3, 12:00 AM EDT
to
Wednesday, November 3, 9:00 AM EDT
Source: U.S. National Weather Service, State College, PA
FREEZE WATCH IN EFFECT FROM TUESDAY NIGHT THROUGH WEDNESDAY MORNING:
• WHAT: Sub-freezing temperatures as low as 29°F possible in some rural valleys.
• WHERE: Portions of central Pennsylvania and the Susquehanna River Valley.
• WHEN: From late Tuesday night through Wednesday morning.
• IMPACTS: Freezing temperatures could kill crops and other sensitive vegetation.
• ADDITIONAL DETAILS: Valley locations and sheltered rural areas will experience the coldest temperatures. This cold will likely bring and end to the growing season.
PRECAUTIONARY/PREPAREDNESS ACTIONS:
Take protective measures now as freezing temperatures could damage or kill tender plants and vegetation. Potted plants should be brought inside.


---
We've had the MILDEST OCTOBER EVER RECORDED, and we're way overdue for cold and frost. Not to mention snow, ice and more cold. So that's coming, probably with a vengeance to make-up for "lost time".
The landscape maintenance guys arrived at 9a, and were done with a good job by 11:30. I tipped them both and will get a bill via email, later in the week. We divided some plants and I have some divisions to give to Sherry, for her gardens. After lunch, I grabbed a few hours on the LR couch, with Talk Radio playing in the background. Waking-up at 4p, I drove over to Rite Aid to p/u 3 Rxs -- it's that time of the month -- in heavy traffic. I'm always amazed at the traffic volume after 3p around the York area. WTF do they all come from?
Auto racing in America began 5 minutes after the second car was built.
After dinner, I watched "Fantom Works", "Tucker Carlson" and "The Curse of Oak Island" until "Gutfeld" at 11p; I crashed at midnight.
Awake at 0-Dark-Thirty (6a), AGAIN, my mind was "churning" about things and I couldn't get back to sleep. I fired-up the furnace, made coffee, had a croissant w/ Red Raspberry Preserves, checked the weather and news. It was a cold 43°, so I fired-up the oscillating heater in the garage, so I could have a couple smokes without shivering too badly. Today is Local (not Mid-Term) Elections, so I wanted to get to my local polling station before going to my massage at Restorative Bodywork, at 1p. I did a couple morning errands in the rain and got ready for a Cardiologist app't and an afternoon massage.
I left for my 2 app'ts at 11:30a. Both went well and I was home by 2:30p, after stopping at Mickey Ds for a Big Mac; couldn't resist since I haven't had one in 4-5mos. After lunch, I did some condo chores and paperwork to get ready for my Driver's License renewal on Dec 1st, a day ahead of my 72nd. I had Crab-Filled Ravioli for dinner, and settled-in for more of History's "The Curse of Oak Island" and the new season's 2hr premiere. After that, I checked on some of the local PA elections and the VA's governor election, and called it a day at 11:30. I have an 11a dr's app't tomorrow, and want to try to sleep past 6a, for a change.
The demonKKKrats, leftists, socialists, progressives, communists, liberals, anarchists, marxists and other shithead filth, GOT THEIR ASSES KICKED!
I slept-in until 7:30a on Wednesday, and got up to a bitter cold 29°. I immediately fired-up the furnace to 78° to get the chill off the condo, and fired-up the oscillating portable heater in the garage, so I could have a couple of smokes before coffee and breakfast. It was damned cold! But there are much, much colder days ahead. I got ready for the 11a dr's app't, and had 3 plastic bags full of Monday's Shasta Daisy transplant clumps to take to Sherry's, as well as get some things at Weis, after the app't. I had a pile of errands to run, and by the time I'd finished around 2:30p, including fueling-up the Jeep at $2.59/ gal for Ethanol Free 90oct, I was seriously tired, and just went home to the LR couch, for 3hrs.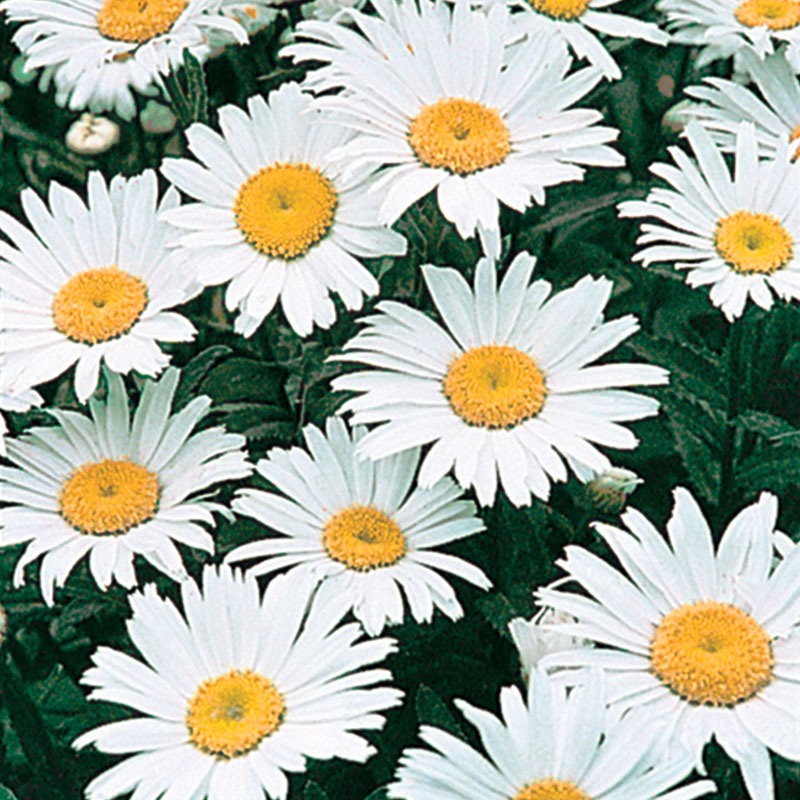 The dumbassed bimbo racist, hate-America bitch, from MSNBC Fake News, Nicolle Wallace, and the equally vapid racist bitch, Joy-less Reid, say "CRT doesn't exist". Moron racist assholes, both. READ for yourselves, you leftist scumbag ho's.
The cold air woke me up, as the condo was open to get some fresh air. And it was getting dark. I closed down, fired-up the furnace -- 39° outside -- had some dinner and watched "Iron Resurrection", "Phantom Works", and some other car-related shows, until "Tucker" came on at 8, and "Gutfeld", at 11p. I called it Yankee Doodle and closed down at midnight.
Up at 8a on Thursday, it was cool in the condo (72°), but not as cold as 26° outside. I could see the frost on the lawns; soon enough it would be snow. I fired-up the furnace, made coffee, had a couple smokes in the garage after turning-on the oscillating heater, had breakfast after the obligatory finger stick (BSL recorded), and checked the weather and news on my lightening-fast, 2009 commercial/industrial-grade HP desktop computer.
If you see it on the grocery store shelves, DON"T EVER BUY Chinese Cooking Oils. NEVER!
I listened to the "Chris Plante Show", hosted by a 2nd rate sub, did some outdoor clean-up of Pin Oak leaves, and checked my errands list, which was empty. I decided to stay-in today. There was paperwork to do, and after lunch, basement and garage items to set out for curb pick-up with trash and recyclables tonite, for Friday morning p/u, and no time for a snooze. After Meatloaf & Boiled Potatoes for dinner, it was already dark and I parked myself in front of my 82" Samsung QLED-4 HD TV for the rest of the evening. It was another "NBC" (Nothing But Crap) night, but I managed to eke out a few watchable programs, here and there.
I stayed-up until 10:30p, watching the usual array of FNC's shows. Tomorrow, Sherry is meeting me at a local large park, to do some walking and get some exercise. That'll be the highlight of my day. And tomorrow starts a new week here in the "Journal".
The Sad Truth.
Time is like a river. You cannot touch the water twice, because the flow that has passed will never pass again. Franklin Graham was speaking at the First Baptist Church in Jacksonville, FL, when he said America will not come back. He wrote:
"The American dream ended " The first term of Joe Biden has been the final nail in the coffin for the legacy of the white Christian males who discovered, explored, pioneered, settled and developed the greatest republic in the history of mankind.
A coalition of blacks, Latinos, feminists, gays, government workers, union members, environmental extremists, the media, Hollywood , uninformed young people, the "forever needy," the chronically unemployed that do not want to work , illegal aliens and other "fellow travelers" have ended... Norman Rockwell's America.
You will never again out-vote these people. It will take individual acts of defiance and massive displays of civil disobedience to get back the rights we have allowed them to take away. It will take zealots, not moderates and shy, not reach-across-the-aisle RINOs (Republicans In Name Only) to right this ship and restore our beloved country to its former status.
People like me are completely politically irrelevant, and I will probably never again be able to legally comment on or concern myself with the aforementioned coalition which has surrendered our culture, our heritage and our traditions without a shot being fired.
The Cocker spaniel is off the front porch, the pit bull is in the back yard, the American Constitution has been replaced with Saul Alinsky's "Rules for Radicals" and the likes of Chicago shyster David Axelrod along with international socialist George Soros have been pulling the strings on their beige puppet and have brought us Act 2 of the New World Order.
The curtain will come down but the damage has been done, the story has been told.
Those who come after us will once again have to risk their lives, their fortunes and their sacred honor to bring back the Republic that this generation has timidly frittered away due to white guilt and political correctness..."
By Franklin Graham (H/T Pastor Tom)