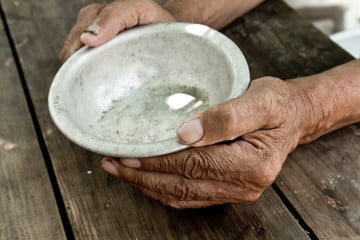 the "perfect storm" has arrived
friday, october 14
th

, 2020
United Nations World Food Program (WFP) Executive Director, David Beasley, is saying the perfect storm has arrived. "A perfect storm on top of a perfect storm," Beasley recently said, has reached our doorstep.
[FULL TITLE: "The "Perfect Storm Has Arrived": Famine, War, Chaos, and A Cold Dark Winter.")
Beasley is urging people to donate to the UN, particularly Gulf nations and billionaires, asking them to give a few days of profits to tackle a crisis with the fertilizer supply right now and prevent widespread food shortages next year. "Otherwise, there's gonna be chaos all over the world," WFP Executive Director David Beasley said in an Associated Press interview.
Yet this chaos isn't going to affect the ruling class, those at the UN or the billionaires he thinks are going to help. The chaos, famine, and war is for the slaves while the rulers continue to live their lives in luxury controlling everyone else.
Beasley said that when he took over the WFP 5 1/2 years ago, only 80 million people around the world were headed toward starvation. "And I'm thinking, 'Well, I can put the World Food Program out of business,'" he said. But instead, we can see the writing on the wall, and we know this was all planned. They can blame climate change or the scamdemic, but crushing the food supply chain has always been a necessary part of the overall permanent enslavement agenda. People will do anything to feed their starving children.
[Here's a good article to hewlp you prep for what's coming: PREPPING FOR THE UPCOMING GOVERNMENT-INDUCED FOOD SHORTAGES]
"Within that are 50 million people in 45 countries knocking on famine's door," Beasley said. "If we don't reach these people, you will have famine, starvation, destabilization of nations unlike anything we saw in 2007-2008 and 2011, and you will have mass migration."
This year, Beasley said, the war shut down grain shipments from Ukraine (a nation that produces enough food to feed 400 million people) and sharply curtailed shipments from Russia, the world's second-largest exporter of fertilizer and a major food producer, according to a report by Strange Sounds.
Winter is approaching and this one looks like it could be one for the history books. With a historic shortage of staples and fertilizer, crop failures, food warehouses going up in flames, and war advancements, chaos could be an understatement. We have to be ready for anything these sociopaths throw at us.
© 10.2.2022 by Marc Slavo, "SHTFplan".
A Day In The Life.
Up at 6:15a on Friday, I went thru my finger stick to check my BSL (Blood Sugar Level) and recorded it on my Diabetes 2 chart, made coffee and breakfast, took a 500mg Tylenol® Extra Strength for various pains, had a couple smokes in the semi-cool garage and checked the leftover errands list. It's getting lighter later, and darker earlier. Light at 6:55a. It was 51°, and forecast to hit a pleasant 76°. I fired-up the furnace, office and garage heaters.
Guns kill people, pencils misspell words, cars drive drunk & spoons make you fat.
I had to get to the New Eastern Market® around 8 or so, and down south to the cleaners around 9. I had planned to sleep-in until 9 or so, but with Sis leaving at 6 for PSU-Hershey Medical Center for a consult with her Dr, I woke-up way too early. Coffee was exceptional, as usual. I left for the New Eastern Market in East York at 7:45a, and with very light traffic, went right in, got my pre-ordered food from Pasta Plus, and left by 8:15, but I forgot bananas. Heh, my bad. I was home in 5 mins, put the stuff into the 'fridge and enjoyed more coffee with the "Chris Stigall Show LIVE" broadcast. I almost left for the cleaners, down south in Red Lion, to drop-off/pick-up shirts and jeans -- until I discovered the date on the receipt was for Monday, not today. Heh, my bad. I had stops at Rite Aid®, USPS Springettsbury Complex in East York, some other little niggling stops, in building traffic, and was back home by 11:45.
I had a quick lunch of Lasagna and Thai Noodles, left to meet Sherry at 2p, at nearby Springettsbury Twp Park, and we enjoyed an hour walking in the warm, sunny 75° weather. We went back to my condo, as we both had back and hip pain, sat in my office-sunroom and caught-up on things. Storm clouds began coming as the cold front began passing thru, with temps dropping into the upper 50s, very quickly. She left around 5:15p, I put away a dishwasher load, and put on my lamb's wool Pendleton Board Shirt, as I began closing windows and screen/storm doors in the condo. It started getting dark around 6:15, and I readied 2 beautiful Rib Eye Steaks for dinner.
Wow, another bad day for the Stock Market to crater: Closing numbers... DJIA: 29,296.7; -630.15 pts; -2.11%, NASDAQ: 10,652.41; -420.91 pts; -3.8%, S&P 500: 3,639.66; -104.86 pts; -2.8%. Swell.
We skipped the steaks for dinner, and will have them tomorrow for lunch. Instead, we had homemade Chili, watched TV, and I worked on the desktop computer, and caught-up on the day's news. By 11:30p, I was fading fast, and unplugged for the night.
I slept-in until almost 9a on Saturday, another cold 51°, with a window open upstairs, cloudy and frost forecasts just around the corner. I had breakfast, a smoke in the garage and opened the big door to let-in some fresh air, and a small bird flew in. I couldn't get him out, until I dropped the garage door 2ft, and he finally flew out thru the door & frame gap. At least s/he didn't crap all over the place, as they usually do when they get scared. I had errands to do, and after finishing those, listened to a "Chris Plante Show" replay of local WSBA 910am, until a 3p NASCAR xfinity race (2nd tier). It's all that's on today, dammit. The F1 GP in Japan is on at 1-3am, tomorrow, and I'm not staying up for that.
---

*** Frost Advisory ***
From
06:57pm EDT, Oct 08 2022
until
09:00am EDT, Oct 09 2022
•Issued By State College (Penn State) -- PA, US, National Weather Service.
• WHAT: Temperatures between 33 and 36 will result in frost formation.
• WHERE: All of Central Pennsylvania, including the Susquehanna Valley, Northern Mountains and Laurel Highlands.
• WHEN: From midnight tonight to 9 AM EDT Sunday.
• IMPACTS: Near-ground freezing temperatures could kill uncovered sensitive outdoor vegetation.
• ADDITIONAL DETAILS: The frost will occur mainly in valley locations. Some rural valley locations where the wind diminishes to nearly calm could see temperatures as low as 30 to 32 degrees.
PRECAUTIONARY/PREPAREDNESS ACTIONS:
• Take steps now to protect tender plants and vegetation from the cold. Potted plants should be brought inside.
• The latest forecast information can be found on the NWS State College Facebook page and Twitter @NWSStateCollege, or on the web at weather.gov/ctp.


---
I made Rib Eye Steaks and carrots for us for dinner, and watched various programs on subscription TV Fox Nation for several hours, then Discovery's "Homestead Rescue", until 11:30p, and called it a day. I also moved the Jeep inside for the night.
I slept-in until 9:30a on Sunday, a bright, sunny 50° morning, or I could have slept until 11-12. No frost last night, as temps were only at 36°, but we're getting there, soon enough, and Winter's not far behind. I fired-up the furnace and 2 space heaters in the office-sunroom and garage, made coffee, had a few smokes in the single-car garage -- now more crowded with the Jeep® -- and tried to shake-off the 'mental fog'. I grabbed my usual every-other morning shower, did more laundry, a load of dishes, checked the news and weather on my office desktop, and just relaxed for a short while.
Damn, My 2009 HP® DeskJet D1660 Printer ($72.99 back then) just took a crap, and I tried everything I know how to get it working again. I spent half a day with it and finally gave up. Nothing's worked, so I found a new, boxed 2009 1660 series model on eBay, and bought it for $95; that's my 3rd HP® D1660 DeskJet Printer since 2009. I think I *got my money's worth*, don't you? It should be here by Saturday. Until then, no use in being frustrated by not being able to fix it, using every trick and workaround in the book. So, resigned to defeat, I watched a crappy NASCAR Cup Series road race on TV.
Temps started dropping rapidly from the day's high of 60° down to 49° very quickly, and would drop into the upper/mid-30s tonite, says the AccuWeather.com forecast for York-Lancaster. Around 6p, I went 2 units down to a good friend's dbl-garage, decked-out w/ everything electronic, and partied with him, Matt and our neighbor, Dick, for a few hours, drinking 5% hard cider and talking freedom, liberty, self-defense, survival, prepping etc, and watching some good videos. He just sold his $15,000+ collection of RC Cars, and is reinvesting the cash into more prepping material and firearms/ammo, as I did years ago; in fact, I got him and his lady started in it all 10yrs ago. They're good friends and neighbors.
Back home by 8:30, I warmed-up, watched "Life, Liberty & Levin, grabbed a bite to eat, and decided to make it an early night, at 10:30p. I was tired, and had more than a few errands to get done tomorrow. Time for some sleep. Lights out.
Up at 8:30a on Monday, a beautiful, sunny 48° morning, I was groggy from staying-up until 11:455p, watching some favorite shows on Discovery+ -- yes, I sprung for that subscription channel. Today's *Columbus Day*, NOT "indigineous peoples' day. Fuck those murderous, prehistoric savages, who needed to be elimated from the earth. I turned-up the heat, fired-up the Chemex® Ottomatic v2.0 coffeemaker, had a smoke in the warming garage, tuned into the "Chris Plante Show", and had cereal for breakfast. The printer is still dead. I checked the errands list and had 2 down south in Red Lion (cleaners) and Dallastown (shoe cobbler), around noon. I left around 11:45a, as noon traffic was beginning to build.
Just a simple drive 5-6 miles south to the cleaners, and then to the cobbler's to get 2 holes punched into a belt? Noooooooooooooooo way. A massive fatal accident scene had Rt 24 south backed-up for 4-5 miles, so I had find shortcuts thru neighborhoods on side roads that I'd used many years ago. And finally getting to the cobbler's, well, they're closed today, so I have to return tomorrow. Getting home required using I83 north, and again using backroads and shortcuts, due to I83 bridge replacement, now ongoing for 4-5 weeks. Once home at 1:30p, I had a Lasagna Sandwich, and -- glutton for punishment -- worked on the HP® DeskJet 1660 Printer, again. Stupid me. I uninstalled all of it, and then reinstalled all drivers, got a successful test page printed and -- FATAL INSTALLATION ERROR -- had to try again. This went on for most of the afternoon. Shit.
By 2:30p, it was a "balmy" 66° outside, I opened-up the condo for fresh air, and sat on the back patio having several smokes trying to figure out what went wrong. I found the original Installation CD in the basement's computer section, uninstalled all HP software, and re-installed the original software, and it worked. I also had to replace one of the expensive $80 tri-color ink cartridges, which I'd just replaced yesterday, but it appears the cartidge was defective. First time for that to have happened. NOW, THE F•CKING THING WORKS! I WON! I need a nap, after 3hrs of stress today, and over 3hrs of crap yesterday.
I tried but couldn't sleep, so I had some salmon, steamed dumplings, fried rice and noodles for dinner, locked-up the condo and turned-on the heat. Outside temps were dropping rapidly. I had to make a quick 7:30p run to Rite Aid® to p/u a new Rx, and got back in time to watch "Tucker" and a few other Fox® News shows. JoAnne, my cleaning lady, will be in at 8:30a, so I bagged it at 10:30, since I'm getting-up at 6a, tomorrow.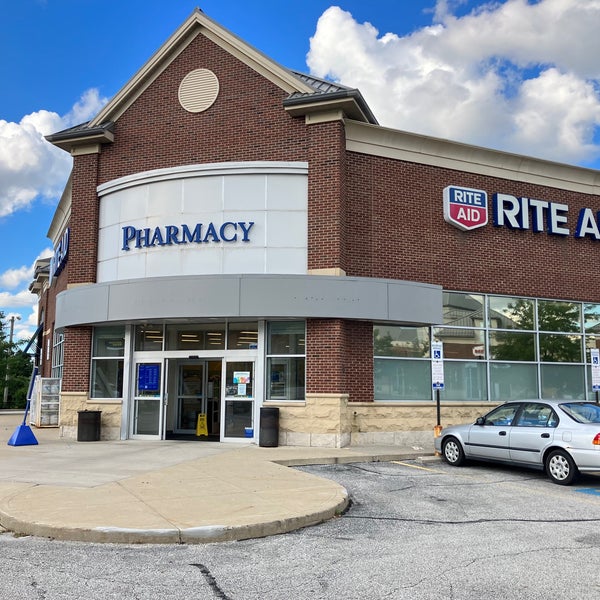 The alarm went off at 6a on Tuesday -- "0-Dark-Thirty" -- and I hit the floor, not quite running. With a nippy 44° outside, I fired-up the furnace and 2 space heaters for the office-sunroom and garage, made coffee, did the BSL and had a couple smokes in the garage. JoAnne arrived at 8:30, and we left for our separate app'ts and errands at 9a. Traffic was light, and I made it to Contino's in Dallastown, got the belt punched with 4 new holes, and home by 9:45. No "Fatal Accident Scene Ahead" signs on this trip. Thankfully.
JoAnne finished at 11:45a, and I moved my Jeep back into the driveway, from an empty Visitors Parking Space. I had several Ensure® Protein Shakes and a banana for lunch, and left at 1:55p for the nearby Springettsbury Twp Park, to meet and walk with Sherry. And we had a very nice time, as usual. Two FedEx deliveries arrived and I got all that stuff unpacked and put away. High for the day was be 73°, but by 6p, temps were dropping quickly. Lee stopped by with some pork BBQ, and by 6:15, I'd had a large plate of Chicken Pot Pie, with Mayo of course, and was watching the day's news on Fox. Tired from getting up early, and with an 11a Dr's app't tomorrow, I unplugged at 10:30p.
Up at 8:15a on Wednesday, another beautiful, sunny and crisp 47° morning, I fired-up the heat, did the BSL and made coffee. If it's rainy tomorrow, as is forecast, I'm sleeping much later. I checked the news, weather and email. Due to all the traffic SNAFUs from the Market St/I83 bridge replacement and construction, I looked for a backroad way to the Dr's office, for my 11a app't. Found it. I left at 10:30. Traffic was heavy, as I went further east toward the Dr's offices, but I made the app't with 10mins to spare. Afterward, I stopped at Weis Market to get a few things, and headed home.
Traffic was heavy coming home, but I used the shortcuts and made it by 11:50a, unpacked and settled-in on the back patio for some lunch, after wading thru dropping Pin Oak leaves and blowing them out of the garage. I played yesterday's "CP Show" Podcast, which I mostly missed, due to the cleaning lady's vacuum and some errands. I tried to get a nap, but couldn't sleep. Damn. I had a load of laundry to do, a load of dishes, let them air-dry and put away. That stuff done, I had dinner -- Chinese leftovers from Wegman's in Lancaster -- watched "Tucker" and switched-over to Discovery+ to watch "Gold Rush: Dave Turin's Lost Mines' until 11:30p. Lights out.
Yes, Brain Dead Husk Joey Lunch Bucket Bidet&Co's been a LIAR and a PLAGIARIST, all of his pathetic life. And the NYSlimes "finally discovered it". He's lied about so many things his whole life, including his one son's "death in Iraq", who actually died from brain cancer, many years later, here. Also, Homeland Security Secretary Alejandro Mayorkas knew border agents did not whip migrants before repeating false claims, emails show. He's a lying sack of shit. I could go on and on. They're all LIARS.
I slept-in until 8:30a on a rainy Thursday, 61° morning with heavy t-storms forecast for this afternoon. I made coffee, did the BSL, listened to the "Chris Stigall Show" until the "Chris Plante Show" came on at 9a, and just relaxed. I just receeived via email the rules & regs about new trash & recycle bins, of which I declined the massive 96-gal trash bin, since it won't fit into my single car garage without scarring the 2019 Jeep Grand Cherokee HEMI V8's paint. I sent our CHCA Condo Mgmt Co a note to that effect, declining the massive trash bin. After breakfast, I started the first of 2 loads of laundry. My "new" in-the-box 2009 HP DeskJet D1660 Printer is arriving today via FedEx, and since I fixed the old one, I'll just keep it as a spare. So I stayed home.
I called Sherry before noon and she was preparing some things for her daughter's shop in nearby Hallam, and she'll be filling-in for Hollie tomorrow, and will stop by here to visit, on her way home. Laundry, laundry, laundry. Her too, on a much, much larger scale than I have. Tht finished by late afternoon, my new/old HP Printer was delivered by FedEx, and other packages arrived. I backed the Jeep out of the garage to open and unload contents, just as it went ***dark*** outside, as massive black, t-storm clouds descended upon the York area. I cleaned off the damned leaves and quickly moved it back into the garage, not knowing what was in the clouds; just rain or perhaps some hail. It started raining and continued thru the evening.
I had Lasagna and Broiled Salmon for dinner, and settled-in to watch some old episodes of "Gold Rush" I hadn't previously seen. By 11p, I was fading, so I quite for the night.
Tomorrow starts another week, here in the "Journal" and it's going to be a very busy one. I have one -- maybe two -- days free, and trips to and from PSU-Hersahey Hospital will eat-up much of the week. I can't share anymore information than that, for now.
Vladimir Putin Joke of The Day.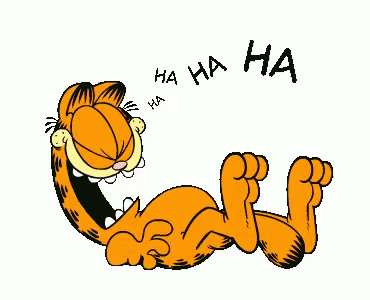 Putin's car was racing along a back road, as he was late for a tryst. The car came around a corner and hit a hog in the middle of the road, killing it. He told the chauffeur to stop, saying,
'That hog was probably the farmers food for this winter. Go up to the farmhouse on the hill and tell him that you killed it.'
So the chauffeur heaves himself out of the sedan and trudges up the hill to the farm house, goes in and doesn't come back for an hour. He gets back in the driver's seat totally drunk and reeking of vodka.
Putin asks where the heck he has been and what took so long. The driver says he went in and the farmer set him down and got him drunk and offered food aplenty.
Then, the farmer's daughter came out and enticed the driver into her room where he received pleasures untold. Putin asked, 'Exactly, what did you say to the farmer?' The driver said, 'I told him, 'I am Putin's chauffeur and I just killed the pig."
WEF Has a Plan to Control All We Buy, Eat, Do, and Where We Do It.
The World Economic Forum (WEF) has a plan to impose a carbon allowance that will control what you buy, eat, do, and where you to. It is outlined in an article we already discussed, 'My Carbon': An approach for inclusive and sustainable cities.
It needs to be re-stated.
THE GUISE OF SOCIAL RESPONSIBILITY
The piece began by expressing how easy it was to get the world to submit to their view of "social responsibility" [using COVID] – they just had to nudge [strike fear in] people to get it done.
"A huge number of unimaginable restrictions for public health were adopted by billions of citizens across the world. There were numerous examples globally of maintaining social distancing, wearing masks, mass vaccinations, and acceptance of contact-tracing applications for public health.
Klaus Schwab's WEF claimed that ready acceptance "demonstrated the core of individual social responsibility."
They didn't mention that social responsibility is adherence to their views and mandates.
THE WEF CAN QUANTIFY AND TRACK YOUR CARBON USAGE
It went from there to the power of new technology to quantify and track each person's carbon emissions.
"Fourth Industrial Revolution technology breakthroughs – Advances in emerging technologies like AI, blockchain, and digitization can enable tracking personal carbon emissions.
The author mentions smartphone apps and passports.
"There is a significant number of programs and applications enabling citizens to contribute towards carbon emissions by providing them in-depth awareness on the choices of personal carbon for food, transport, home energy, and lifestyle choices."
You will want to obey!
HOW IT WORKS
The third development is raising awareness and ownership of nature and the environment. They have people terrified people of the so-called climate crisis. They are successful in that.
In the end, they want obedient peasants.
The author noted three trends they will build on to "shape the movement" [and social engineer the future].
SPECIFICALLY
Economic Behavior: They will keep raising the prices until you eat bugs or weeds or just less, heat and air condition homes less, and stop traveling in cars. It does put the severe attacks on farmers in perspective. If they have us all in electric cars, they can control all our driving with a switch.
Cognitive Awareness: The peasants will monitor their personal "carbon footprints." Reducing our footprint will cover "choices of personal carbon for food, transport, home energy, and lifestyle choices."
Social Norms: Everyone gets fixed allowances of a "fair share" and "acceptable levels" of personal emissions. The elites will decide on our fair share.
This is your future.
© 10.13.2022 by M. Dowling, "Independent Sentinel".