global warming theory disproved 100yrs ago
friday, october 19
th

, 2018
the claim that carbon dioxide (CO2) can increase air temperatures by "trapping" infrared radiation (IR) ignores the fact that in 1909 physicist R.W. Wood disproved the popular 19th Century thesis that greenhouses stayed warm by trapping IR. Unfortunately, many people who claim to be scientists are unaware of Wood's experiment which was originally published in the Philosophical magazine , 1909, vol 17, p319-320.

Philosophical Magazine might not sound like the name of a science publication, but a century ago leading scientists published their discoveries in it.

Weathermen, economists, professors, religious nuts, politicians and talking heads tv analysts of all stripes have one major thing in common! They can be wrong 100% of the time and still keep their jobs. During the early 19th Century many physicists supported the theory postulated by Benjamin Franklin that heat involved some type of fluid. The theory became known as "caloric theory". Joseph Jean Baptiste Fourier's theory that the atmosphere was heated from infrared radiation from the ground was a variation of caloric theory with IR functioning as the "fluid". Fourier believed greenhouses were heated by trapping this radiation.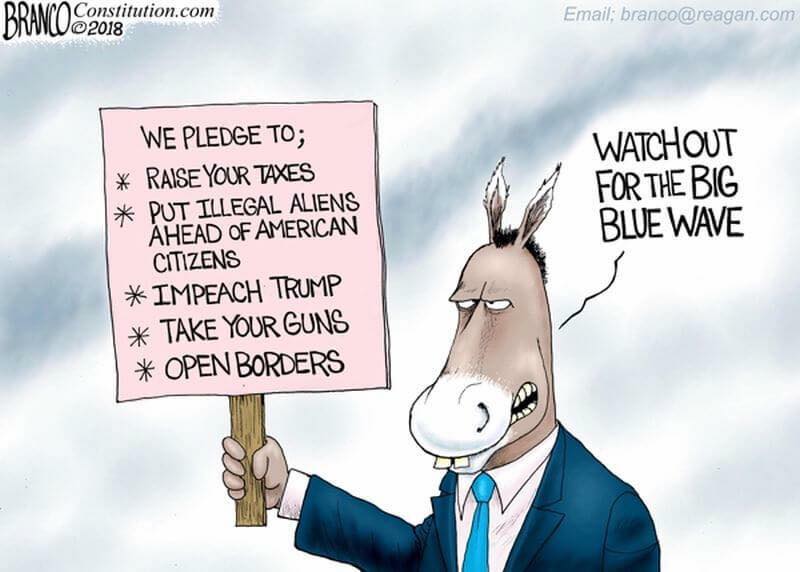 Physicists in the early 19th Century were attempting to develop theories to explain the nature of atoms and their properties such as heat. Physicists theorized that atoms were the smallest particles of matter.
By the end of the century a new theory of heat, called "kinetic theory", was being developed that suggested heat was the motion, or kinetic energy, of atoms. However, Fourier's theory that IR heated the atmosphere particularly by interacting with carbon dioxide and water vapor continued to have support.
In 1897 J.J. Thompson overturned the popular theory of the atoms being the smallest particles of matter by reporting his discovery of the electron and predicting two other types of charged particles he called protons and neutrons.
Wood was an expert on IR. His accomplishments included inventing both IR and UV (ultraviolet) photography. In 1909 he decided to test Fourier's theory about how greenhouses retained heat.
Wood constructed two identical small greenhouses. The description implies the type of structure a gardener would refer to as a "cold frame" rather than a building a person could walk into.
He lined the interior with black cardboard which would absorb radiation and convert it to heat which would heat the air through conduction. The cardboard would also produce radiation. He covered one greenhouse with a sheet of transparent rock salt and the other with a sheet of glass. The glass would block IR and the rock salt would allow it to pass.
During the first run of the experiment the rock salt greenhouse heated faster due to IR from the sun entering it but not the glass greenhouse. He then set up another pane of glass to filter the IR from the sun before the light reached the greenhouses.
The result from this run was that the greenhouses both heated to about 50 C with less than a degree difference between the two. Wood didn't indicate which was warmer or whether there was any difference in the thermal conductivity between the glass sheet and the rock salt. A slight difference in the amount of heat transfered through the sheets by conduction could explain such a minor difference in temperature. The two sheets probably didn't conduct heat at the same rate.
The experiment conclusively demonstrates that greenhouses heat up and stay warm by confining heated air rather than by trapping IR. If trapping IR in an enclosed space doesn't cause higher air temperature than CO2 in the atmosphere cannot cause higher air temperatures.
The heated air in the greenhouses couldn't rise higher than the sheets that covered the tops of the greenhouses. Heated air outside is free to rise allowing colder air to fall to the ground.
Atmospheric CO2 is even less likely to function as a barrier to IR or reflect it back to reheat the ground or water than the sheet of glass in Wood's greenhouse.
The blackened cardboard in Wood's greenhouses was a very good radiator of IR as is typical of black substances. The water that covers 70% of earth's surface is a very poor radiator and produces only limited amounts of IR as is typical of transparent substances. Water releases heat through evaporation rather than radiation.
The glass sheet provided a solid barrier to IR. Atmospheric CO2 is widely dispersed comprising less than 400 parts per million in the atmosphere. Trapping IR with CO2 would be like trying to confine mice with a chain link fence.
Glass reflects a wider spectrum of IR than interacts with CO2. The glass sheets reflected IR back toward the floor of the greenhouse. CO2 doesn't reflect IR.
At the time of Wood's experiment, it was believed that CO2 and other gas molecules became hotter after absorbing IR.
Four years later Niels Bohr reported his discovery that the absorption of specific wavelengths of light didn't cause gas atoms/molecules to become hotter. Instead, the absorption of specific wavelengths of light caused the electrons in an atom/molecule to move to a higher energy state. After absorption of light of a specific wavelength an atom couldn't absorb additional radiation of that wavelength without first emitting light of that wavelength. He called the amount of energy absorbed and emitted as a "quantum".
© Thursday, October 4, 2018, By "reasonmclucus" Global Warming Religion.
A Day In The Life.
I could only sleep until 3a on Friday, after going to bed around 7:30p the night before. There's no TV, computer, InterNet, or even a radio left at Dad's; except for his bed/dressers and bath; I'm all alone in that huge condo. Nothing else to do but sleep, or try to. I had coffee, two Ensure® Max Protein Café Mocha Nutrition Shakes, and left for my condo at 3:45a. It was 49°F when I left this morning, so I was bundled-up and had the heat on in the Jeep. Andrew, lead painter of Jeff Stock's Co, was coming by at 7a, to get some woodwork and painting done. It's bitter cold and snowing in the Plains, and in the 20s in Chicago. There's a very early Winter coming, and lots of damage to trees, when wet snow and ice cling to all the leaves, and bring down the limbs and trees. Only 17" in North Dakota, and it's only October. And Colorado's under snow, too. Get ready for an early and bad Winter.
Here's 7 Simple Steps to Online Privacy. I've implemented a couple.
I had sub-contractors in-and-out all day long, had to make a emergency trip to Wells-Fargo Bank in West York, to get my $300,000 released from Folio Investments, but then they needed another form John D.M. Shelley II v John D.M. Shelley Jr), and I'll do that Monday morning, before I take the Jeep in for service at 10:30a. I fell asleep in my office chair around 2p, and woke-up as the subs were leaving around 4:30p. I went home to re-read Dad's 4pg Eulogy, work w/ Becky on some IRA RMD Forms, and stayed-up as long as I could. After shaving and a shower, I went out on the patio for a smoke, took my Rx pills, and then to bed at 7:45p.
I slept-in on Saturday, until 5:30a, grabbed a shower, dressed for Dad's Memorial Service, made coffee and oatmeal, and left in the cold rain. 49°F. I stopped at a local Rutter's to get a small cup of coffee, and got to my condo by 7:30a. I checked the Accu-Weather site, and it was to be rainy, for at least another 1-2hrs. They'll probably move the ceremony into the Giant Mausoleum; don't know how that'll affect the US Military Color Guard, and firing 3 volleys of 7 shots, for the 21-gun salute to Dad. After re-reviewing Dad's 4pg eulogy, and doing to paperwork on the computer, I left at 9a for Mt Rose Cemetery.
Dad Belongs To The Ages. RIP.
The rain stopped and we had the ceremony in the outside tent. A 21-gun salute by the York US Military Color Guard, unfurling and folding ceremony and presentation of the triangular-folded US Flag w/ 3 spent shells in an envelope inside, a flyover from 4 A-10 Thunderbolt "Warthogs"!!, my 4-pg/10-min speech where I choked-up a few times, Pastor Bowers did scripture and prayers, and it was over in 35-40mins. Then the sun came out. I looked and looked for Sherry, but couldn't find her anywhere. After many tears, much hugging and handshaking, the immediate Family went to Victor's Italian Restaurant at 11:30a; good drinks and food. A LOT of fun, fellowship and love was at that table.
By 3p, we split-up to get back home, as many had come from out-of-state. I went back to my condo, changed into more comfy clothes, and spent the rest of the day and evening on the computer. Leaving at 7:30p, I took my Rx pills, and went to sleep. Reminder: there's nothing left in Dad's old condo, so there's nothing to do except cook, take a shower, do laundry and sleep.
Up at 4a, I made coffee and left in the dark for my condo. Another 40°F, rainy and cold day. I stayed inside my condo, with the heat cranked-up to 76°F, got paperwork ready for my app'ts at Wells-Fargo and Stetler Jeep, in the morning. I spent the day doing paperwork, getting the mail, and doing more paperwork. Sucks to be me. Some neighbors stopped-by to see what I was doing to the condo's insides, and U gave them a tour. I had to run back to Dad's old condo to go thru his closet's clothes, and decide which I would keep, and which would go to Goodwill. I drove back to my place, and stayed until 9p. After getting back to Dad's once again, I took my pills, and slept soundly.
Up at 5:30a, I made coffee, toast w/ cream cheese, heard the rain and felt the 45°F temps as I went out for a smoke. I stopped at a local Rutter's to get more coffee and some Starbuck's Energy Coffee-in-a-can; traffic was already heavy by 6a. I went thru the Wells-Fargo and Stetler folder to make sure I had everything up front that I needed for my 2 app'ts.
It's long past time to start killing the Antifa subhuman, lowlife, punk filth, IMO. If I see any, and I'm carrying concealed, I will kill them ex-post-haste when they try to attack me. They are the commie/socialist/marxist/anarchist enemies of America.
These three scumbags, George Soros, Michael Bloomberg, Tom Steyer, also need killing.
I'll miss our local Sears, since the early 60s, when I first shopped there. Here's a list of the stores closing.
I made my first stop at Wells-Fargo Bank, dropping-off some "One And The Same" form for Travis, my banker, to get my $300k damned FOLIO to W-F. Then over to Stetler Dodge-Jeep-Chrysler across the road, to drop-off the Jeep for inspection, oil change and cruise control software upgrade recall. Becky picked me up, and dropped me off at home, while I did some condo chores. Stetler called 30mins later, and with the Jeep done, we picked it up and headed west to The Lyndon Diner, an amazing eatery. We both had their unbelievable Crab Melt, and I ordered a Deluxe Reuben and a Philly Cheesesteak, both w/ fries to go.
I got home, and my front lamppost's old 13w curly mercury lights were burning-out, so I had to go to Home Depot and get replacements w/ tiny bases, not standard screw-in bases. By then, it was pouring and I was on a stepladder, changing all 3 bulbs. What a pain-in-the-ass finding the right LED bulbs w/ the tiny screw-in end. I may have to replace the pole light, or buy a stockpile of those particular lightbulbs. Anyway, I went back to Dad's condo at 6:30p, Becky was asleep, and I went next door to watch TV with Dave & Stacery, and have a few beers. By 9p, I was fading fast, left, took my Rx pills and went to sleep.
Up at 5:30a on Tuesday, I made coffee, and drove to my condo. The power to the loft was out, but I did a load of laundry in the adjacent laundry room, called my Contractor, and put it on his "To-Do List". His guys replaced all the electric receptacles and cover plates. They'll be over today, along with Tammie from Ephrata, the Window Treatment lady, to finish-up. I went thru snail mail and email, kept watching the trees turn Fall color.
So many faces in and out of my life; same will just be now and then.
Pears are turning purple, Dogwoods have already turned bronze, Pin Oaks and Crabapples are turning yellow, Maples are coloring-up red/orange/yellow, and so on. A sure sign Fall is here, and with leaves dropping, Winter's not far behind. Pity the UK if this happens. Reminds me of Vivaldi's Four Seasons (opens in new window), of which Jenny Li, a concert violinist from Philly, played "Autumn" and "Winter", at Dad's Memorial service, last Saturday 13th. Very moving. I had the York Symphony String Quartet at my Spring Open House every year to play the "Four Seasons", among many other composers.
I finally left at 6:30p, and miracle of miracles, Becky wasn't asleep yet, so we had some things to talk over for the morning trip to PSU-Hershey Medical Center. I finally crashed around 8:30p, and slept well.
Up at 4a, I had oatmeal, coffee and went out for a smoke, Wednesday. A light frost on the grass. Becky and I left at 5:30a for Hershey Medical Center, for a 9:15a app't, with a "non-invasive surgeon", who we wanted a 2nd opinion from in removing the Gall Bladder, apparently the "source of my problems" for the past 2-3yrs. Turns out, the operation may not be so non-invasive after all. Depressed, I left at 10:30a for York w/ Becky, and spent the rest of the day getting the LR ready for the sofa delivery, tomorrow. My shit-for-brains General Contractor never called back, the carpet/flooring store owner, Ed Essis, didn't return my call, either. I went home at 7p, took my pills, had a beer and went to sleep.
Waking up at 1am, from terrible post-GB-op dreams, I made coffee, and got ready to leave for my condo. I need some blood lab work done today at 10a, the sofa arrives between 11a-1p. I ordered the White Pedestal Stand and White Pedestal Cube, to match some of my LR/Loft tables, and did some paperwork in my Sunroom-Office. I need to order 4 of these Directors' Chairs, and a new Serta Mattress for my Brass Bed in the 2nd Bedroom, a Full Size compared to my Queen Bed in the Master BR.
The 99" sofa arrived at 11:230a, and it looks great. Ed arrived to repair the #1 motorized blind, but the company hadn't sent a new battery; only the motor. What a letdown. I laid down on the sofa and took a 4hr snooze. On the way home, at 7p, I stopped at Best Buy to look at the Samsung 75" ($3,500) & 82" ($3,500) TVs, and the 85" ($5,000) Sony, plus soundbar and subwoofer, and other accessories. Wow! I'll be getting one of them to get mounted on the wall across from the Living Room, so everyone visiting can watch, and I can watch Formula One and IndyCar Racing like never before. I got home around 8p, had dinner, took my pills and went to sleep at 8:30p. Tomorrow's another day.
Fake Liberal Media BS
The most insidious power of the corrupt, criminal liberal media, is the power to ignore the truth.
Here, have some fun. Something stinks within America's newsrooms. It's the stench of liberal bias permeating the so-called mainstream media. From lies and deceit to distortions and character assassinations, the liberal media dish out leftist BS to drive their radical agenda.
Chris Plante, host of The Chris Plante Show on WMAL (DC) from 9-12, weekdays, said, "The most insidious power the media has, if the power to ignore." Think about what that really means and you can readily see what an evil force the corrupt, criminal, liberal-demokkkRAT-controlled, butt-kissing, fawning circlefest media assholes, are.
Think you can detect it? Read just some of this crap and find out just how much BS the liberal media are dishing out. Wear your hip-waders; the bullshit is deep!