comes the dancing skeleton
friday, october 27
th

, 2023
By some hidden working of unseen forces, legions of ghouls and demons are bursting out of the ground in every other front yard of small-town America. Supposedly hard-up working-class people go all-out constructing Halloween shrines to the totem figures of decay and death, as in some depraved cargo cult competition aimed at hastening our country's descent into chaos. The end can't come soon enough, seems to be the message. Something in the zeitgeist is prompting us to do this. We've conflated politics and bad mental health until they are indistinguishable.
Year to year, these morbid displays of slavering werewolves, hooded skeletons, grinning mummies, pirate corpses, horned devils, giant spiders, flapping crows, and glowing skulls far surpass in scale the once-exuberant displays of Christmas time -- as if to say the celebration of horror and terror has way more meaning in America these days than the message of peace-on-earth, angels-on-high, the boundless generosity of Santa Claus, and the humble birth of a loving god. Kind of reminds you of what Mr. Dylan said more than a half-century ago -- "...he not busy being born is busy dying".
This Halloween month, America looks super-busy preparing for the death of something, maybe itself. Surely many now live in terror of the malevolent blob that the US government has become, led by a very paragon of ghouls, "Joe Biden." This week, the blob declared in a "leak" to Newsweek magazine, that supporters of Donald Trump, the Golden Golem of Greatness, are now officially deemed to be enemies of the state. So, the blob that has lately subsumed the state, explicitly targets Trumpists (the MAGA crowd) for wholesale persecution, cancellation, de-personing, and incarceration. That is, opponents of the blob regime organizing for the coming election will be systematically neutralized and/or liquidated, taken off the game-board one way or another, by any means necessary. The leftist demonKKKrats have put another "stupid log", on the fire.
The blobistas would do well to take heed of those Halloween lawn displays. A stupendous, howling rage is building across this land in revolt against the blob's monumental insults to a once proud and productive people. Soon, that plastic totem army of stock mythological monsters cavorting in the front yards will be superseded by real flesh-and-blood Americans aiming to shred the blob and scatter its quivering tatters to the four winds -- as John F. Kennedy once remarked of the CIA in 1962, before it killed him in retaliation.
Coincidentally, a scion of the JFK generation now running for president on an as-yet-to-be-specified independent party seeks to do exactly what his uncle promised to do. As you gaze on this developing battlefield, you will now see two sizable armies marshaling against the unholy hosts of blobbery -- Mr. Trump's MAGAs and Bobby Kennedy's emerging division representing the old stoic virtues betrayed by vicious blob tyrants. The plausible outcomes on this battlefield are in flux thirteen months before the election. But it looks a little like the blob is outflanked; hence, its growing desperation.
The psychodrama in the House of Representatives this week looked like a possible inflection point in the blob's war against the American people. Mr. Gaetz evicted the quisling Speaker Kevin McCarthy in a rather brave gambit, opening up the possibility of unifying his party against the programmatic wickedness of the post-Covid-19 era -- the suicidal spending, the insane and unnecessary Ukraine proxy war, traitorous refusal to control the southern border, the official DOJ lawfare waged against half the citizenry, the disgusting official censorship campaign, and the ongoing criminal conspiracy between the pharma companies, the US public health officialdom, and shadowy globalist forces embedded in the World Health Organization, the World Economic Forum, and scores of sinister multinational organizations ranging from George Soros's Atlantic Council to the Sinaloa Cartel.
In the background of all that -- a true-life horror -- lies the crumbling bond market, the foundation of the money-and-banking system that is supposed to support the on-the-ground economy that produces things of value like food and roofing shingles. The bond market is wobbling badly. As rates rise, banks' collateral melts away and they go bust, liquidation moves to stock markets, derivatives implode, and the vast reservoirs of capital vanish. There's your stealth true Halloween psychodrama sneaking up on the scene. Gradually, then all at once, the quarreling nation finds itself stone broke, and even the blob shrinks from the scene in horror.
It will be hard to gaslight the country anymore when that happens. That will be the sobering moment when all the preposterous, mendacious, criminally insane propositions of recent years stand nakedly exposed. That's when "Joe Biden" begins to be seen as a dancing skeleton.
© 10.06.2023 by James Howard Kunstler, "Clusterfuck Nation".
A Day In The Life.
Up at 5:30a on Friday, I went thru my finger stick to check my BSL (Blood Sugar Level) and recorded it on my Diabetes 2 chart, made coffee, took two 50mg Tramadol and a 300mg Gabapentin for various pains, fired-up the Win-7 Pentium HP desktop to let 32 million lines of code load, had a couple smokes in the semi-cool garage and checked the to-do list for today.
That which doesn't kill us, makes us stronger.
It was a damp, "balmy" 54°, with a massive t-storm front moving thru Pittsburgh to our west, right toward this area. Showers and t-storms were forecast for today, with much more rain. No complaints. I fired-up the furnace to take the chill off, and scanned the news and weather sites. I tuned into the "Chris Stigall Show" from 6-9, and enjoyed the Kona Hawaiian Light Roast Coffee. Ryley the tech MBIT Partners (formerly Spartan Computer LLC), will be here around 9a, to have a look at my 2009 HP Compaq 6000 Pro Microtower (Win-7 Pro x64 O/S) Desktop Computer. I'll catch the Chris Plante Show podcast, later today. Sherry is due here at 1p, and we're going walking, probably over at the cavernous York Galleria since it'll be raining by then.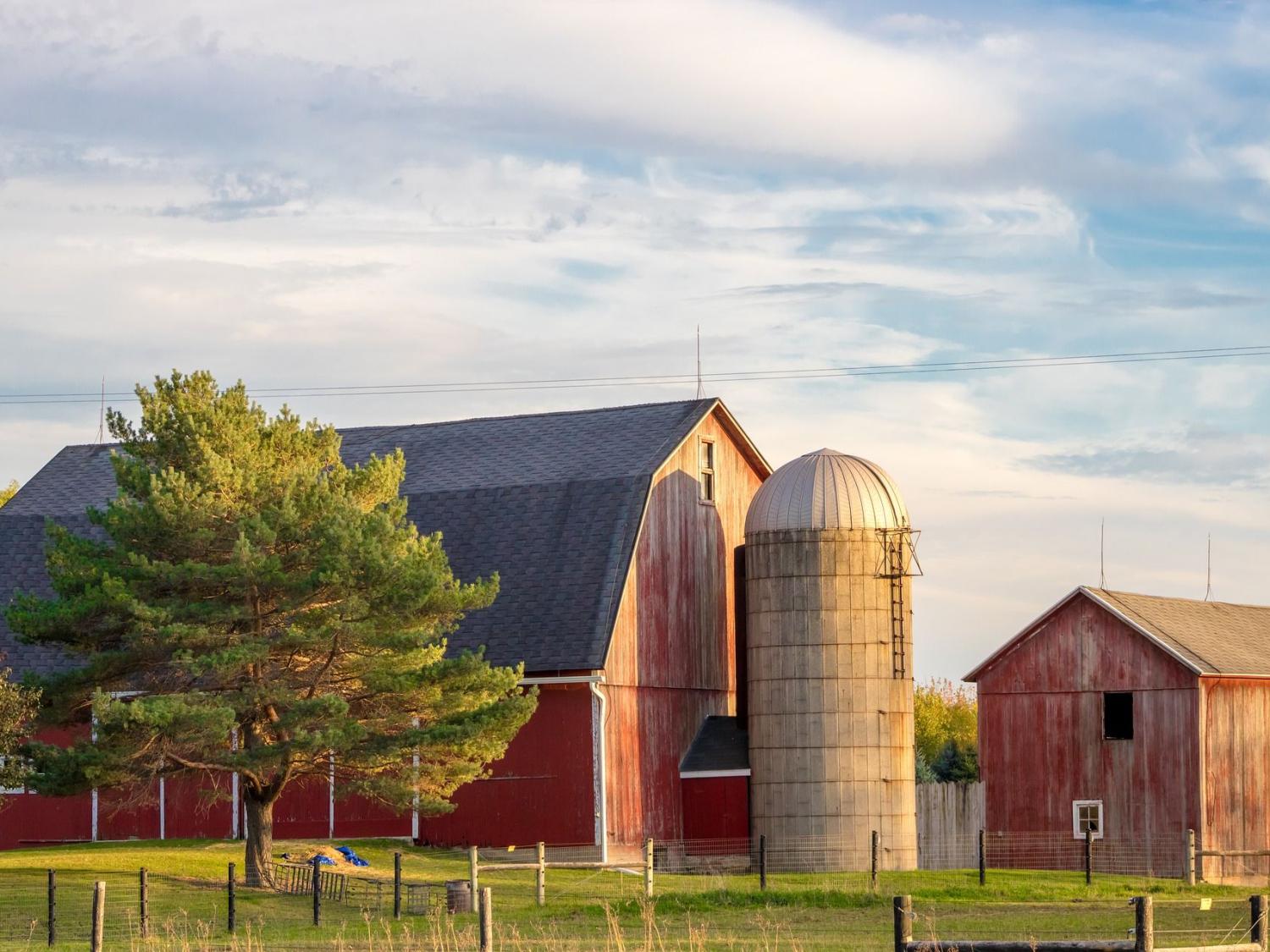 I had breakfast, opened the garage door to get some fresh air in, and listened to the "CS Show", until Ryley arrived at 9. He checked the hardware and software with special diagnostic tools he had on a Thumb Drive; all was operating just fine, after my repairs on Monday, when the computer crashed and I got a BSOD (Blue Screen of Death). Could have been a driver malfunctioning, internal temperature fluctuation, motherboard, CPU or any number of things. He was amazed at how well I care of the machine. He was finished at 10, I rebooted and went to the "CP Show", already in progress. More coffee, lots more coffee.
By 12noon, I'd had a 4-Cheese Ravioli dinner, and was suddenly feeling very tired and a little nauseous, so I called Sherry to reschedule our walk, and I could lay down and sleep thru the sick feeling. Too much caffeine, perhaps, and I crashed hard after eating. I slept until almost 6p, had a snack, watched the new episode of Discovery's "Gold Rush", and called it a day at 9:30.
The woods are lovely, dark and deep.
Awake at 3a,4a 5a and finally up at 6, as with the past 5 early mornings, I again had unending, constant, mid-level muscle pain in my left thigh, and the usual right hip and lower back pain, most of which go away when I get up and moving around, take the 2 50mg Tramadol, and a 300mg Gabapentin. Damn. I made coffee -- cutting back on multiple carafes -- had a few smokes in the cool garage as it got light around 7:15. Just 51° outside, "fair" Air, and heavily overcast with showers forecast, after last night's heavy rain. Well, at least it's not snow... yet.
The morning went by fast and, after lunch, I caught-up on stuff I'd missed yesterday afternoon and evening. By 1:30p, I was tired from lunch, and ready for a nice 3hr snooze on the LR couch, and indulged. I forgot to turn my phone on. BFD. I'm so tired from getting awake every morning, all thru this week, with pain, and having to walk-it-off, or take a Tylenol (acetominophen can destroy the liver!), which isn't good for anyone's liver. There were no real races on TV; well, nothing that I'd watch, so I did paperwork until around 7, had a large dinner, watched TV until midnight, and unplugged.
Up at 6:30a on Sunday, I again had pain in my leg, but took an Extra Strength 500mg Tylenol around 5:30, and went back to sleep. I upped the heat, made coffee and had a few smokes in the semi-warm garage. After firing-up the newly-invigorated desktop, I scanned the weather and news sites. 45° and cloudy, at least we didn't have frost, but it is coming real soon. My place is now fully Winterized. I took the pain pills and that helped the leg pain a little. In the news: US SpecOps Forces in Israel were doxxed by Bidet's White House idiots, and Sock Puppet Joe took a $200k payment from his criminal brother, Jimmy "The Chin". Heh. And hopefully, shit-for-brains pResident Bidet's $100 Billion slush fund bill is DOA in the US Senate. I'm just shaking my head. So much for the morning news.
I spent hours on various news sites, but finally made it up to get a shower and start the day. The F1 Grand Prix at Texas' Circuit of The Americas, is on here at 2:00pm, and it's a night race for that area. I did 2 loads of laundry -- nothing compared to the 14+ loads Sherry does weekly -- and some other small condo chores, watched the exciting race, and saw the day slip away, as temps dropped quickly into the upper 40s. Winter is coming, and fast.
After a big dinner, I was still having leg pain, as I've had all day, so I stayed on my feet as much as possible, and that helped a little. TV sucked, so I watched some unseen episodes of past seasons' "Gold Rush", with all the spin-off series included. By midnight, I'd had enough, rubbed-in some CBD Pro Level 4 Pain Relief Ointment, and quit for the day.
Awake at 6a and up at 6:30 on Monday, to a cold 39° outside, I used more CBD Pro Level 4 Pain Relief Ointment, upped the heat to 74CBD Pro Level 4 Pain Relief Ointment, made some new Fool's French (Dark) Roast Coffee, and had a couple smokes in the cold garage. I'd brought-up the oscillating tower heater two weeks ago, and carried the oscillating tower fan down for the Winter. I checked the weather and news on the desktop computer, and we almost got frost last night, what with clear skies and no wind, but it's coming quickly. BFD, since I only have perennials, except my 2 indoor Phalenopsis Orchids ("Moth"). I'd listened to the last hour of the "CS Show", and most of the "CP Show", and left at 12:15p for errands down south in Red Lion and Dallastown.
Back home by 2p, I unloaded the Jeep, got my Cardiologist's file folder my Office's filing cabinet (one of two), for tomorrow morning's 10:30a app't. I had a large lunch,watched some news segments on TV and fell asleep on the LR couch for 2+ hours. After waking and checking the weather maps, I found this NWS State College warning, posted everywhere. I'm fully Winterized, as of 2 weeks ago. By 3p, I was fading from the heavy lunch, and got a 2hr snooze.
---

*** FROST WARNING! ***
• WHAT: Temperatures in the mid-30s will result in frost formation.
• WHERE: Portions of central Pennsylvania. Clear skies + no wind = FROST.
• WHEN: From 2 AM to 9 AM EDT, Tuesday.
• IMPACTS: Near-ground freezing temperatures could kill uncovered sensitive outdoor vegetation.
PRECAUTIONARY/PREPAREDNESS ACTIONS
Take steps now to protect tender plants and vegetation from the cold. Potted plants should be brought inside.
• Frost Warning! Climate Change! Kiss your asses goodbye. The demonKKKrats are still in charge, are going to destroy our country and way of life! Bend over and grab your ankles!

---
Here's a happy ending to the day, courtesy of Pastor Tom.
I had a huge piece of Shepherd's Pie for dinner, watched TV until 11. Lights out.
Up at 5:30a on Tuesday, to 0-Dark-Thirty darkness, 35°, "Poor Air Quality", and cold everything. I fired-up the heat in both the condo and garage, made coffee, checked the weather and news on the computer and applied CBD-4 Ointment to my painful left thigh. After a couple smokes in the now-warming garage, I checked AccuWeather.com's long range forecast: next 5 days in the upper-70s/lower-80s, with the following week beginning the downward weather spiral toward Winter, like these folks have just gotten.
I had the Cardiology file pulled from my filing cabinet yesterday, and printed out a new copy of my meds/OTCs/shots/co-morbidities list, for the Dr. I listened to the "CS Show" until 9, got ready for the day, had Croissants for breakfast and left for Apple Hill Medical Center at 9:50a. That done, I made a stop at Rite Aid top get a waiting Rx, and was home by 12noon. Sis stopped by to visit, the CHCA Mgmt Co called to schedule an exterminator for my front porch bee's nest eradication, and Sherry and I went for a walk in the park. Nice. Back to my place afterward, for a relaxing visit. My leg pain returned after she left, and I was miserable for the evening.
After a large dinner, I watched TV, started getting really tired, tried to find some stronger painkillers (stronger than the morning Tramadol), and decided to hit the sack early, and maybe sleep thru it. I had a feeling it was going to be a rough night ahead. I bagged it at 10:30p.
Awake at 1:52-2:45-3:30-4:15-5:30a to take an occasional Tylenol, and finally up at 6 on Wednesday, due to unending, excruciating left leg/hip pain, I tried to walk it off a bit in the bedroom, but no luck. I finally upped the heat, started coffee, had some smokes and scanned the weather and news. 42° and "Poor Air" at 0-Dark-Thirty, the forecast is for upper-70s/mid-80s into the weekend. Nice. I tuned into the "CS Show" (Philly), took another Tylenol Extra Strength, plus my 2 Tramadol and 1 Gabapentin for the spreading pain. It was bad starting early this morning, affording me little quality sleep, and left me feeling like a zombie.
By 7:30a, all my pain was 97.6% gone (!), due to the meds -- I think the strong, Dark French Roast Coffee also "helped" -- and reveled in being pain-free, if only for a few hours. I can't live on Tramadol, so I'm going to have to find a serious medical solution if it doesn't abate on its own. At 9, I switched over to WMAL's "CP Show" until 12noon, checked my food shopping list, and left for Weis Market at 12:15p. Back at 1:30, after two additional quick stops, I unloaded the Jeep and put the foodstuffs away. After a light lunch, I grabbed a 2hr snooze on the LR couch.
How did we get here, right now? We all felt that something had gone terribly wrong in our Nation. We knew it in our bones. We watched as our officials became less responsive, our taxes climbed, our businesses were shuttered, our elders died alone, our children and families suffered increasingly vicious moral and physical attacks on their sovereignty, and the transformation of our bountiful farmland into soy fields and solar "farms" accelerated. We watched violent criminals returned to our streets to destabilize and destroy, to traffic and trade unhindered by our laws. We watched our families and neighbors turned against one another in suspicion and rage. Finally, we watched as massive, blatant election misconduct/fraud went unanswered in 2020 and 2022, with candidates, their staff and other politicians being persecuted/prosecuted for merely stating their doubt about the veracity of those elections. We watched as the DoJ, FBI and national intelligence agencies were weaponized and used against us, creating an un-Constitutional "Two-Tiered In-Justice System". The 1984 nightmarish "Thought Police" arose, as AI (Artificial Intelligence) was being perfected, to be used against us. The Revolt must come soon, to replace the corrupt, criminal demonKKKrat/GOPe Rulers.
What a beautiful day. The GOP got a Conservative for SoTH, Mike Johnson, aka Speaker of The House, on the first vote. Thank you, GOP Rep. Matt Gaetz of Florida, for getting rid of the McCarthy RINO. I attacked a pile of paperwork on my desk, had a snack for dinner, caught the day's news and laid out my daily pills -- 16 for evenings, 20 for the morning -- and watched the breaking news of a nutcase in Maine, who'd killed 22 people so far. Meh. By 11:30p, I was having left leg pain again, so I took a Tylenol Extra Strength 500mg and a Flexoril Muscle Relaxer. Lights out.
Awake at 2:40-3.30-4:15 with left thigh/hip pain again on Thursday, I finally got-up at 5:30a to get the 2 Tramadol 50mg, a Gabapentin 300mg, a Flexor 10mg. and a Tylenol 500mg to help. I hate taking those and that many, but the pain is awful, and the combination works, thankfully. I upped the heat, started coffee and had some smokes. By 7a, the leg/hip pain was 85% gone, but it was really sore from hurting. That I can put-up with. At least I can move wo/ all that pain. 45° and "Poor Air" outside, so I just smoked in the garage with the oscillating heater tower.
The mentally-ill, crazed Maine Murderer is still on-the-loose -- Robert Card -- this morning. And our crack, corrupt, hate-America FBI is on the job. $5 says they'll kill him and spare any release of information which might harm the FBI. Someone will kill him; either the cops of Feds.
After my 2nd carafe of French Roast, I had a Tomato Sandwich on Rye and Breyers® strawberry ice cream for lunch, finished-up a pile of paperwork and caught a 2½hr snooze on the LR couch. With most of the warm (76°) afternoon gone, temps started dropping quickly into the 50s. I had a lioght dinner, watched some unseen episodes of this year's Discovery+'s "Mine Rescue w/ Freddy & Juan" until 11. Lights out.
Tomorrow starts a new week here in the "Journal", andf it's the beginning of "Drs Appt's & Lab Tests From Hell, for the coming month. I should be used to it, after the pasdt 5 years, but I'm not. It is what it is. Happy Halloween!
Stock Market Crash Ahead.
There's no ducking it now. The widespread, serious negatives have reached a critical level. There are no cures available except a major reset of investor beliefs, rationale and expectations.
Importantly, this reset is not of the "typical" overoptimistic, fad-driven, easy-money booms. Instead, it is the return to traditional capital market operations that had been skewed by the Federal Reserve since 2008 — 15 years! Never has there been such an extended period and enormous, anti-capital market actions.
Note: "Had been skewed" is the proper description because the bond and money markets have now retaken their interest rate-setting role. That is a key step because using market-driven, demand-supply pricing of capital is at the heart of robust, successful capitalism.
The Fed's two primary actions were near 0% interest rates that produced dramatic inequities, and $trillions of money creation that has led to high inflation - mirroring what all history has shown. Perhaps worse is the damage done to investors and others by those 15 years of improper Fed actions and misleading, even false, explanations.
So, now come the new education courses. They will be painful and, at first, seem wrong. In fact, the media is already attempting to explain away some of the current negatives and even add a positive spin by assuming there will be a return to those previous Fed-driven conditions. That won't happen. When trends reverse, they die because successful investing always refocuses from the worn-out, past trend to the new, future-based one.
As to the negatives and the current selloff, I've discussed them in these previous articles:
How low could the stock market go?
There is no way of knowing now. There are too many unknowns about how investors (individual and institutional) have their portfolios structured. We do know that options, margin accounts and other uses of leverage have been popular. Those investors will feel the pain most, because it doesn't take a 100% price drop to wipe them out.
Additionally, enormous investing power exists in the hedge fund industry. Those funds' ability and willingness to take large positions, long and short, raises the risk. Remember the saying, "It's easier to scare an investor than to reassure one." In other words, a selloff hyped by short-selling can have a significant effect on investors' desire to sell and get out.
Add to that the stock market's Achilles heel: A rapid stock price drop. Without specialists standing by to help calm a stock's action, "circuit breakers" (temporary stops in trading) activate when a price move hits a percentage level, down or up. But then trading starts up again, so the same players (long and short) can resume their actions. GameStop'sGME one-day (Jan. 28, 2021) activity (graph below) is an extreme example of the circuit breakers' trading pauses.
The bottom line - Investor emotions are about to take over
When understanding is undermined, reasonable thinking goes out the window, and emotions move in.
Therefore, expect investors (and the media) to shift soon into no-man's-land where puzzlement reigns. Then, as the stock market falls further, the realization that - for some reason - something is wrong and things could get worse. Finally comes the washout, when many investors decide to get out, either because they can't take it anymore or because they expect a terrible event is close at hand - a climactic stock market drop and/or an economic depression.
The best way to protect oneself from such mistakes is to have plenty of cash reserves. That cushion not only softens the performance blow, it creates a positive interest in buying when the selling gets heated.
© 10.21.2023 by John S. Tobey, "Forbes.
An Old Man Looks at America.
I'm old. And having orbited the sun a nice, even seventy times, I like to think I've seen it all: the ups, the downs, the sweet, the sour, the noble and the patently absurd.
As for that last one, take from our suddenly immensely wealthy pal, Barry O., the concept that all white folks and their "systems" are inherently, systemically, and often unknowingly racist. What was a statement like that called for most of my life?
Racist.
But now "whitey sucks!" is taken as perceived wisdom, and those who disagree are the real racists. Imagine how stormy and unsettling are Barack Obama's inner thoughts, knowing that he's half-white and, by his own definition, a budding white supremacist.
And how 'bout a tall, wide-shouldered guy gaily swinging his Johnson around a collegiate women swimmers' locker room, and what happens to him?
Trophies. Race records. Awards specifically for women.
Back in the day, that would have happened exactly once. And then, either the police would have put that guy in jail or, failing to do that, frontier justice would have been served.
But today, at every level of that school's administration, not to mention state government, presumably sentient beings look at this big-boned fella with a bulge and proclaim, "That's a woman!" How do they look themselves in the mirror and not snicker at such tripe?
For most of my life, voting required a certain amount of discipline. Depending on where you lived, you might have been required to pre-register to vote, typically requiring ID; you had to actually show up on Election Day, register or show ID; and then cast a single vote, with the results to be known late that night or early the next morning.
Now voting is a bad joke, with more moving parts than an old merry-go-round. There's — deep breath — early voting, Election Day voting, late voting, remote voting, automatic vote registration, mail-out ballots, mail-in ballots, harvested ballots, lost ballots, found ballots, and the always popular ballot boxes. And the results won't be known for days, with strange vote total turnarounds now commonplace.
All I can say to that is, if you think the Dems unilaterally engineered a million ways to cheat electorally and then didn't utilize them, you're truly a fool of the first order. And you'll soon part with ever more of your money as big government manages more and more of your life. It's happening now.
Consider dogs, and our surly and increasingly senile president. I've had pooches all my life. Anyone who's ever had experience with our canine pals knows they typically take on the demeanor of their owners.
Sweet people seem to have affectionate dogs; disciplined people are often seen with serene, well behaved dogs. And a — holes typically sport dogs who snarl and bare their teeth. Those raging, homicidal White House curs, Major and Commander, merely reflect their nasty, demented master. It's that simple.
For most of my long life, competitors for public office were compared according to their appearance, accomplishments, and ability to orate. This made perfect sense to me, who possessed only one of those things and thus would never be elected.
At present, however, the unthinkable has happened: a race for the U.S. Senate that turned all those concepts on their heads. A guy who looks like Lurch and dresses like Jeff Spicoli beats a handsome, fit man in a well tailored suit. The celebrated brain surgeon loses to the brain-damaged layabout. A man able to eloquently and confidently state his views on TV is somehow bested by "Hello, goodnight!" This plot would have been sitcom gold twenty, thirty years ago. But now it's reality.
Were the CIA, FBI, and Justice Dept. always this corrupt?
Perhaps. (I'm a born cynic.) But at least, in the past, they tried to cover up their shenanigans by publicly apologizing, instituting reforms, and promising to do better. You could sleep at night and possibly dream that those agencies were on your side.
Now, woe to him who offends the Deep State!
Trump-supporters, the pro-lifers, Latin Mass–loving Catholics, those who question either the '20 election (see bad joke, voting) or the historically awful government response to COVID-19 — all are domestic terrorists spreading misinformation, committing stochastic violence, and the #1 threat to America, according to the FBI and the odious Merrick Garland, our height- and ethics-challenged attorney general.
Worst of all, the above-named agencies don't even attempt to hide their treachery. They laugh in your face as they continue trying to destroy Donald Trump for nigh unto nine years now. They'll break down your door and jail you for trying to protect an unborn baby. They'll gladly sue or audit you to death if you have the wrong political views. Don't take my word for it; ask Mike Lindell.
Suffice it to say, it's very dangerous for a U.S. citizen to hold unapproved views these days. Big Government may just come a-callin'. Capiche?
Let me end my septuagenarian screed with this. A laughably antique belief I and many of my ilk subscribe to is that government exists to serve the people. For most of my long life, most politicians cared or pretended to care about their constituents. They tried to put them first.
But not so for an overwhelming majority of our politicians today. They mainly take care of number one.
They somehow gain great wealth and multiple homes on dentist salaries, they rake in millions for unreadable books, and they have no qualms about doing personal business with any of our so-called adversaries.
They just don't care.
They don't care about the effects of importing a bunch of unvetted strangers the size of a small nation into the U.S. and haphazardly distributing them around the country. They don't give a rat's posterior about what that will do to the health care system.
How the increased competition for jobs will affect the lowest-paid American workers.
How the chaos and overcrowding happening now will affect your child's education.
How allowing great American cities to turn into A Clockwork Orange will empty them and ultimately kill them.
How borrowing money like a drunken gambler must mathematically, and most assuredly, end in financial disaster for our country. There's a huge financial iceberg straight ahead, but the crazed captain and his crew (including the GOP!) are busy sending billions of taxpayer dollars to a no-win, no-exit-plan war in a faraway land that most people couldn't find on a map. All while raising our taxes.
The swamp not only brazenly — and sneakily — abuses the everyday American citizen, but acts as though it will never pay a price for its perfidy. Based on recent history, it's probably true.
Certainly, our despicable lapdog media will never hold Big Government to account. They love fancy parties and inside connections too much. They make great couples.
And based on who currently can riot, and who can't, if the U.S. didn't have a two-tiered system of justice, why, we'd have no justice system at all!
Who can possibly save this country I've loved for my whole life? Who dares to stand up to the corrupt fat cats currently putting America last? Can America ever become great again?
I'd tell you, but, at great cost and with considerable effort, I just installed a new, beautiful wooden front door. I'd rather not have it broken down and have to replace it (when I get out of prison, of course). You'll just have to guess.
I weep for all the people, especially my kids and grandkids, who will have to suffer thanks to the selfish, misguided policies of today's corrupt and rapacious ruling class. Me, I'm not so worried about. After all, according to the statistics, I've only got six years left.
© 10.11.2023 by Joe Hardy, "American Thinker". (H/T Pastor Tom).
The Old Time Radio Collection.
Before the advent of cell phones, computers, or even TV screens, broadcast media was dominated by the radio. For decades, radio shows were among the most popular forms of entertainment, with several programs that still resonate through pop culture today -- including Gunsmoke, Dragnet, and The Adventures of Superman. The Old Time Radio collection contains thousands of episodes, for your listening pleasure!.
© by InterNet Archive.