on abortion, ∅bummer is the left's akin
friday, september 14
th

, 2012
ok, no more Mr. Nice Conservative.
Ever since Missouri (US) Rep Todd Akin made his now infamous gaffe about 'legitimate rape' (he meant forcible rape), liberals and Democrats have gone out of their way to accuse every Republican in the nation of thinking the way Akin does. President Obama was the first to hint – and not very subtly, I might add – that Republicans were the ones guilty of, in his words, 'qualifying forcible rape versus non-forcible rape", even though the distinction is made by the Associated Press Stylebook.
Then editors at the Baltimore Sun – a paper whose editorials sound more these days as if the chairperson of the Democratic National Committee wrote them – decided they'd get in on the act.
Obama is a baby-murderer!
'Republicans and Rape' was the title of a recent Baltimore Sun editorial, which accused Republicans of being soft on the crime of rape and claimed the party had been 'captured by anti-abortion extremists.'
I could claim it's the Democratic Party that's been captured by pro-abortion (murder) extremists, but to be pro-abortion (murder) doesn't seem extreme to Democrats.
If people like the president and editors of the Baltimore Sun want to take this debate to the nasty point of painting all members of a political party with the same brush, then I'll gladly oblige them.
In his remarks about Akin's goofy gaffe, the president said, 'Rape is rape. And the idea that we should be parsing and qualifying and slicing what types of rape we are talking about doesn't make sense to the American people and doesn't make sense to me.'
This comes from the guy who's done quite a bit of parsing and qualifying and slicing of his own, about the subject of abortion (murder). So that he gets my meaning, I'll get straight to the point.
Infanticide (murder) is infanticide (murder), Mr. President. And the idea that you would parse and qualify and slice the subject by calling it a 'women's health issue' (abortion/murder) is downright despicable.
Kill the damned babies!
As for my friends at the Baltimore Sun, I'll point out that, in all fairness, a conservative newspaper should run an editorial titled 'Democrats and infanticide' (murder), which would be much more accurate than the screed they ran last week.
Assuming you don't buy the notion that Democrats are the party of infanticide (murder), or that abortion (murder) is infanticide (murder), Democrats are still the party that advocates public funding for abortions (murder), and laws that give minors the 'right' to have an abortion (murder) without parental consent.
What kind of society has this given us? Permit me to recount an anecdote. In a college writing course I teach, I once had a student who was a very devout Muslim. She was 22 and still a virgin. She mentored some 13-year-old girls at a Baltimore middle school. They were all stunned, shocked, to learn my student was still a virgin. They informed her they weren't. They had sex and they had it often.
'What do you do if you get pregnant?' my student asked.
'Oh, we'll just get an abortion (murder)', they answered.
Obama is a baby-murderer!
Thirteen-year-old girls having sex with any man stupid enough and horny enough to oblige them. Thirteen-year-old girls using abortion (murder) as a form of birth control. This can't be the kind of society we want, but it's the kind Democrats – aided and abetted by seven Supreme Court justice who voted for Roe v. Wade (murder) in 1973 – have given us.
It'll be a rare Democrat indeed who doesn't believe the girls mentioned above don't have the 'right' to an abortion (murder) and even a right not to have their parents informed of the abortion (murder).
It'll be an even rarer Democrat who sees this situation for what it is: a byproduct of a nation, and a political party, so obsessed with rights (murder) that they don't mind the complete abrogation of responsibilities.
©2012 Gregory Kane, Examiner Columnist, Washington Examiner.
(JS' PS: Parentheses are mine, not the authors. I've re-edited article for correct punctuation.)
A Day In The Life
Persistent little Murphy had me up at 5:30am on Friday, for his usual watering/feeding. As the months progress, it's getting lighter, later, and darker, earlier, little-by-little. After a quick Egg Omlet & Home Fries and French-Roast, Turkish-Grind Coffee (from whole, freshly-ground beans) with my Chemex® Drip System, I had some errands to get done in Southern York County, pick-up things for Mom's Luncheon after tomorrow's Memorial Ceremony, and get them over to Dad and Becky before noon. I encountered 11 "Road Work Ahead" zones on the trip. I stopped to gas-up the Jeep: prices at-the-pump had risen another 6-10¢/gal just since yesterday: Unleaded Regular (87 oct) is now up to $3.85/gal, Unleaded Premium (89oct) is at $3.95/gal, Premium (93 oct) is up to $4.15/gal, and Diesel Fuel/Kerosene has also jumped to $4.25/gal. On the way back, I stopped at a couple of Farm Markets to get fresh tomatoes, peaches and sweet corn.
That done, I headed home to unload some of my purchases, feed/water Murphy, and make a "comfort food lunch" of Grilled Cheese and Tomato Soup. By 3pm, I was listening to the morning's missed Chris Plante Show Podcast Replay, a couple loads of laundry, suit etc laid-out for tomorrow, and some bills paid. After the live streaming Mark Levin Show, from 6-9pm, I fed/watered Murphy for the night, and headed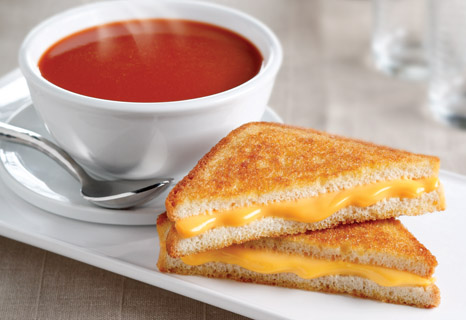 upstairs to bed at 10pm. Tomorrow would be a busy day.
I suddenly woke at 4:30am on Saturday, to a banging noise out side my Condo's front bedroom window; with the Kimber® 1911 "Eclipse Target II" .45cal ACP, with a Premium 8-Round Wilson Combat Magazine, (and 3 extra mags) instantly in my hand, 230gr Hollow-Point round chambered, cocked and unlocked, to meet any problem. Murphy was also awake. I went to the spare bedroom, and peered into the darkness. A dog rummaging around the empty garbage cans across the street had knocked one over, causing the noise. I decocked/locked the .45 and relaxed a bit. I was wide awake by now, Murphy needed feeding & watering, and I was hungry, too. I took the Kimber along downstairs, with the 3 extra mags, to take care of Murphy, and begin breakfast.
I had a couple glasses of Fresh-Squeezed OJ w/ lots of pulp, Soft-Boiled Eggs w/ Bacon, Hash Browns/Fries and coffee. The weather sites showed a massive t-storm front headed our way from Western Pa, and likely to hit just as the Memorial Service for Mom would get underway at 10am, or the Luncheon afterward at Dad's. I
got myself/things/stuff together, fed/watered Murphy enough for the day, and left at 9am to meet my cousin/her husband at a nearby hotel to caravan-over to Mt Rose Cemetery. The service by
Rev Tom Shelley
and Chaplain Ellen Goodman was absolutely moving and wonderful; many there were in tears. 33 of 37 confirmed Family/Friends made it to the 10:00am Service and 11:15am Luncheon.
GingerBabies Catering
also did a superb job with great food and service. (Sorry, no pics; it was a very private Family/Friends' Memorial Ceremony & Luncheon.) By 12:45pm, it was winding-down and the Family stayed to reminisce until the t-storms blew thru at 2:30. Wowzer! 50-60mpg winds, rapidly-dropping temps, some hail and driving rain.
NYC
got its butt kicked, too. As I was driving back home, the torrents of rain were so bad that traffic had slowed to 15-20mph, car and truck were hydro-planing on the flooded Rt30 4-lane divided highway, and accidents were happening all around me. I narrowly missed two smash-ups, dialed 911 and reported it, but couldn't stop to help since the traffic was extremely heavy and it would have been dangerous to stop and leave my Jeep. There were 3 more accidents after I existed Rt30, and used the flooded side streets. I finally got home at 3:30, unloaded the Jeep, and was promptly ambushed by Murphy for his delayed feeding/watering. Natch.
by 5pm, more rain and another cold front, sans t-storms, moved thru the area and temps dropped from the mid-80s into the low-60s. Quite full from the Luncheon's wonderful bill-o-fare, I contented myself with numerous glasses of iced Ocean Spray® Diet Cranberry-Pomegranate Juice, listened to several 3hr Chris Plante Show Podcast Replays until 9pm, and called it a very, very nice day with Family & Friends.
I overslept on Sunday, until 6:15am, and after opening-up the Condo's doors and windows, felt the cold Fall air come through: 51°F. Brrrrrrr. It felt like mid-to-late October, but after the
past few months of sweltering heat and humidity, I welcomed it. I did get one of my 14
Pendleton® Woolen Shirts
to wear instead of the usual
Tactical Vest
, for CCW. It was actually cold! After feeding/watering Murphy, I had
Fresh-Squeezed OJ
w/ lots of pulp,
Eggs, Grits & Butter
and
French-Roast, Turkish-Grind Coffee
(from new
whole, freshly-ground Dunkin' Donut beans
), checked my shopping list and left at 7:15. Debris all over the roads, trees down, limbs and leaves laying everywhere, Met-Ed and Verizon TelCo Utility trucks buzzing around fixing power and phone lines, thousands still in the dark; helluva storm last afternoon and evening. Weis Market was nearly empty of customers (exactly why I go early on Sunday morning) and I got my extensive list completed in around 30mins.
After getting home and unpacking, I drove over to see Dad and Becky and visited for about two hours. Back home by 12noon, I got more robo-calls from Rite Aid, notifying me that more Rxs were ready down in Stewartstown, which coincided nicely with my other plans to run some other morning errands in Southern York County. After feeding/watering Murphy, I made fresh Cheese-Filled Ravioli w/ Butter Sauce & Sweet Peas for lunch. I'd already emptied-out the Jeep's cargo bay of all 8 cartons, lugged them from the garage, down to the north side of the basement, moved myriad bags of foodstuffs out of the
way, started setting-up the easy-to-assemble shelves and got
1 completed
, then
2 set-up
and finally
3 set-up and positioned
. There are still
5 more units
to go. These
HDX Free-Standing Shelves
easily support 750-lbs and snap together securely in under 10 minutes.
I'm truly impressed.
Beats the crap out of any other shelf unit I've ever had, bar none.
At 1:30pm, Becky called to tell me that Dad's 15-yr old Kitchen Aid 'fridge "went south" and everything was now defrosting and melting. Both my kitchen 'fridge/freezer and the top-loading Kenmore 13.0 CuFt Freezer in the garage were full, so I called my good friend, Sherry, who'd moved last week and just "happened to have a fairly-empty 'fridge". She was kind enough to let us transfer Dad's foodstuffs to her unit, for temporary storage, until we got a new unit selected and delivered. Becky and I bagged it all up, and rushed it over to Sherry's, salvaging 99% of it. Shit always happens on a weekend. Go figure. I got home around 5pm, fed/watered Murphy, watched two Tom Selleck episodes (#2 and #3) of the "Jesse Stone Mystery Series" on DVD until 10pm, and quit for the day.
I had the two BR windows open all night, and at 46°F, it was downright cold at 5am when I got up. No furnace yet, though; I'm enjoying the Fall-like weather. Murphy needed feeding/watering, I had some Texas Red Grapefruit, Sunny-Side-Up Eggs, Sausage & Hash Browns and coffee. After a shower, I stripped the Condo's Master BR bed linens, changed and re-made the bed, loaded-in some Turkish Towels and jeans, and did 2 loads. Then at 8:15am, I left for some errands and appointments down south. Back by 10:30am, I started unpacking scores and scores of shopping bags full of foodstuffs in the basement and began stocking my newly-set-up 8 shelves. Wow, what a backbreaking job. I felt like I'd just opened a mini-mart and was going into the retail business. At least I didn't have to price all those items and enter them into the checkout computer. Heh. By 3:30pm, I needed a rest, to
prep for Dad and Becky coming for dinner, and get cleaned-up a bit. They arrived at 5pm, dinner was wonderful – a
Tomato/Bleu Cheese/Basil
Tossed Salad,
Porcini Mushroom-Filled Ravioli and Bertolli® Sauce w/ Sweet Peas
and
Coffee Gelato drizzled w/ Agave Nectar
– and we had a nice time. After listening to the morning's missed
Chris Plante Show Podcast Replay
and doing 2 loads of dishes, I headed upstairs to bed at 9pm.
I woke at 2am on Tuesday, shivering and Murphy had already burrowed under the covers. It was 42°F, upstairs 2 BR's windows wide-open, so I grabbed my Turkish Bathrobe, closed them, grabbed a wool blanket and crawled back to sleep until 8am. I haven't slept that long or late for several years. Amazingly, Murphy slept right along with me, and didn't need feeding/watering until I got back up. I immediately made French-Roast, Turkish-Grind Coffee, had some fresh-squeezed OJ, a bowl of Grits w/ Butter & Sea Salt, a ½-lb of Bacon and TURNED-ON THE FURNACE! Hah, in September!
Damn, it's September 11th; 11 Years After That Terrible Day. I wrote about it last year (scroll down), and confirmed that my unbridled anger, hate and rage at islam, hasn't abated one iota.
I finally finished putting-up the final 20-25 bags (130 total) of foodstuffs on the 8 shelves in my basement. I also wrote a review for Home Depot; they mysteriously have me
listed as "Anonymous from York, PA, USA", instead of my usual HD account moniker. Heh.
Dad and Becky arrived at 5pm for dinner – Yankee Pot Roast, Sweet Dill Baby Carrots and Ciao Bella Pistachio, drizzled with Dark Amber Agave Nectar – and we had another very nice time; even Murphy graced us with his presence. Heh. She flies back to SF tomorrow, Dad's new 'fridge arrives tomorrow, and a new replacement washing machine for Dad comes on Thursday. I also have to go get Dad's "rescued food" at Sherry's early on Thursday morning, and go food shopping at Weis Market to re-stock his 'fridge. Two loads of dishes, and I closed down at 9:30pm. Long days ahead.
There's no "catching-up on sleep", either. Sleep is like time: once you've lost it, you can never get it back.
Wow, I slept-in again until 7:45am on Wednesday – must be the cool weather – and grabbed my Turkish Bathrobe to go downstairs to feed/water Murphy, open-up the doors and windows, and get breakfast started. I had some Del Monte® Red Grapefruit Sections, a big plate of Sunny-Side-Up Eggs, Sausage & Hash Browns and coffee, closed-down the Condo, and at 10:30am, left for Dad's; his new 'fridge would be arriving in a couple of hours, and I had to help him with some computer browser reconfiguring. I noticed that prices at-the-pump had risen another 10¢/gal just since yesterday: Unleaded Regular (87 oct) is now up to $3.95/gal, Unleaded Premium (89oct) is at $4.05/gal, Premium (93 oct) is up to $4.25/gal, and Diesel Fuel/Kerosene has also jumped to $4.35/gal. Nice job, ∅bummer asshole. All that done, I got back home at 1:30pm, fed/watered Murphy, moved another 6 cases of bottled water down to my new basement shelves, did an inventory for my usual Sunday morning's food shopping trip, and made a Bacon Cheddar-Cheeseburger w/ Fries, for lunch. The Condo Budget needed tweaking, bills needed paying and I used an ice-pak for my aching back. After the live streaming Mark Levin Show, from 6-9pm, I packed it in, and went to bed.
There are a lot of weekend projects ahead, and I had to cancel out of my friends Linda & Scott's BBQ/cookout on Saturday; I'm just too tired and need the sleep. I took a
Rx 10mg Ambien® CR™
, for the first time in a long while, and it probably won't be the last one until I catch-up on some quality "snooze time". Fat chance.
Up at 5:30am on Thursday, I had the worst night's sleep in a long time. Murphy woke me 4x throwing-up on the bedroom carpet, and as groggy as I was from the pill, I got up and cleaned it up at 11:30pm, 1:15am, 2:45am and 4:00am, which didn't leave much "quality sleep time" in between. Damn; he's not doing well at all, for a 17-yr old cat. His prognosis isn't good, at this point. Only 49°F this morning, I kept the Condo closed-up, so I didn't need a bathrobe against the cold air. After watering/feeding Murphy, I had some Fresh-Squeezed OJ w/ lots of pulp, Honey Smacks with some lousy "fresh local peaches" from Weis Market – don't ever buy peaches chilled or frozen after picking; they're crap! – so I threw them out and will get some "fresh-picked" peaches on my next trip to Southern York County. At least the French-Roast, Turkish-Grind Coffee was good. I left for Sherry's at 8am, to get Dad's food and get it back to his new fridge.
Acorns are very small this year, dropping early and are coming down fast and furious. You almost need a helmet if you're within 50yds of any mature oak (Quercus) tree. The most common observations about acorns and Winter, go like this: "If there is an abundance of acorns and squirrels are seen gathering them early, it is a sign of a hard winter. Narrow orange band in the middle of the woolly bear caterpillar warns of heavy snow; fat and fuzzy caterpillars presage bitter cold." Who really knows what's coming? We're several years overdue for a bitter cold, blizzard-filled Winter. Just saying.
After restocking Dad's 'fridge, I stopped at Weis Market around 11:15, and picked-up some more stuff for my basement supplies, made two other stops and got home by 12:30pm. I tried to water and
feed Murphy, but
he just wanted to sleep on a Sunroom chair
; he can't keep any food or water down, now. That's a bad sign. The vet says he's too old for a radical operation, and that other invasive tests would be just too stressful at his age; best to just make him comfortable, take good care of him, and let things run their natural course. This isn't going to end well, for Murphy, I fear.
I unloaded the Jeep's additional provisions and supplies to the basement, made a Sweet Lebanon Bologna Sandwich w/ Chips for lunch, worked on budgets, appointments for next week, and cleared my schedule of a couple of things for the weekend, to help Dad, just stay home with Murphy and get some extra sleep. I listened to the Howie Carr Show from 3-6pm, and at 6, switched to the live streaming Mark Levin Show until 9. Tomorrow starts a new week in the "Journal", and it'll be a sad time when Murphy's gone. He's been a good companion; I'll miss him. Nice story. I called it quits at 9:30pm, and carried him upstairs to bed.
Obama: "Entrepreneurs Don't Build Businesses"
"Last week, President Barack Obama delivered some telling remarks to a fire station full of people in Roanoke, Virginia. I'll save you the trouble of reading the (long and uninspired) speech and provide you with the most interesting part:
"If you've got a business – you didn't build that. Somebody else made that happen." – President Barack Obama, July 13th, 2012.
It would be easy to respond with something along the lines of, "Somebody else made that happen? Who? Who magically imagined the product or service, started the business, built it up, and created the jobs? Who was it? The tooth fairy?" And to some extent, President Obama's statement is so ridiculous as to merit that sort of quick, flippant response.
(Here's the video of that loony remark.)
However, he's not entirely wrong. This reminds me of an argument that Massachusetts Senate Democratic candidate Elizabeth Warren would probably make. If he's talking about a mid-sized or large business, where an entrepreneur has hired additional employees, then at that point the business's success isn't purely that of its founder.
Employees add value to a business through work and ideas. That's why you hire employees, after all. Steve Jobs didn't invent every last detail of the phones, computers, and tablets to come out of Apple over the last decade. There were engineers working on those products who developed them. So, employees help entrepreneurs to build their business. "Somebody else" did indeed play a part in making that happen.
But what makes the president's remarks so inane is the totality of what he's saying. He's not saying that entrepreneurs and employees work together to build a business. It's not a collaborative effort. It's all thanks to the employees. Usually, I can understand the way the president's mind works on most issues by examining it through a pragmatic, liberal, or progressive framework. This one baffles me.
As I explained, I can see that he has some of a point, but he's still just obviously wrong on the broader point. Sure, the employees help to build the business, but the business itself wouldn't exist without the entrepreneur. So, to say to entrepreneurs and to business owners, "...you didn't build that. Somebody else made that happen," is just wrong. It's silly. They did build that by setting the foundation for the business.
Entrepreneurs are almost always the hardest workers in their business. They work a simply insane number of hours to get their idea off the ground. If they succeed (and they face a tremendous risk if they don't), then they'll start to grow and to hire employees to help. Honestly, if I were an entrepreneur and I read those remarks by the president, I would be furious. It's a tremendous insult to the true job-creators in America, entrepreneurs.
In the context of a long, somewhat rambling campaign speech that touched on every issue under the sun, it may seem as though I'm over-exaggerating the importance of a minor thing he said. But President Obama isn't a stupid man, or even one who makes off-the-cuff remarks he doesn't really mean. He's a very smart man, and he meant what he said.
When the most important issues for most Americans are economic growth and job creation, I believe it's essential to know exactly where both candidates stand on the importance of entrepreneurs. Yesterday, we learned that President Obama believes that entrepreneurs don't build businesses. Ultimately, they're irrelevant. Take that for what you will." ©Principles and Policy, July 14, 2012
Things Which Make Your Head Explode
Ol' Shit-for-brains, "Lunch-Bucket Joe" Biden (IDIOT-DE) is a out-and-out, blatant LIAR! Nothing that empty-headed asshole says resembles the truth; NOTHING!
Racist, hate-America, Marxist, liar, phony, dirtbag, lowlife filth, Scumbag-In-Chief Barry ∅bummer (muslim-IL) is a piece of pigshit! He doesn't walk on water; he wades in pigshit.
All liberal-demokkkRATs are LIARS. None of them can tell the truth, even if it hit the in the face! LIARS!
The Government Motors (GM) Chevy Volt is a pile of shit! With each one of the ballyhooed plug-in hybrid vehicles currently costing upward of $89,000 to produce, and with a sticker price of just less than $40,000, that makes for a sticker price disaster. A $49,000 loss for the US Taxpayer. GM still owes us $25,000,000,000 (BILLION); they haven't paid shit back! GM builds 7 of 10 vehicles outside the USA!
Corruption in Trenton, NJ's corrupt, criminal liberal-demokkkRAT party officials? No shit, Sherlock. How about every liberal-demokkkRAT-union-thug-goon-run state/city/town?
Lowlife dirtbag faggot, Scott Van Duzer, 46, the owner of Big Apple Pizza & Pasta Restaurant in Fort Pierce, FL, uses fresh, steaming dogshit on his liberal-demokkkRAT junk food. No wonder people with a functioning brain are not buying his shit anymore. Fuck you, Scottie-fag: "you didn't build that anyway, asshole!"
The useless-as-teats-on-a-bull, goons/thugs/punks of the corrupt, criminal Chicago Teachers Union, the highest paid bunch of useless, worthless, lazy, do-nothing, scumbags in America ($76,000+), are on strike – DEMANDING A 30% PAY INCREASE! – putting 350,000 children out on to the streets. Asshole union scum.
Another lowlife, piece-of-shit, corrupt ∅bummer Regime criminal bitch, Health and Human Services Secretary Kathleen "F•ck America!" Sebelius, violated federal law by conducting political activity at an official (and hence taxpayer funded) event. The sleazoid, slutbag, skank-assed whore, needs to go to prison, IMO.
Some People Just Need Killing
It's not my intentions to be the judge here — that's God's "job" — but rather to "hasten the meeting" so that He can send the following subhuman filth to the "Fires of Hell", "River or Lake of Sulphur", or whatever He deems appropriate. I'd gladly/happily volunteer, at no cost to any of my Hard-Working, Fellow US Taxpayers, to gladly/gleefully/happily headshoot these murderous, lowlife dirtbags of all stripes — their skin-color doesn't matter one whit to me, at all — and rid American Society's innocents — especially our too-vulnerable, "Whosoever shall shed man's blood, his blood shall be shed: for man was made to the image of God."
– Genesis 9:6 precious children and the frail, defenseless elderly — of the subhuman criminals who prey upon them, once-and-for-ever. And yes, I'd rather see one innocent man convicted and executed, than 10 murderers, robbers, child rapists-murderers freed, to rob, rape and murder again. Hey, call me an "Old Fashioned Conservative"! Too harsh? Nah. Just & RIGHT on that issue!
Society's innocents — our precious, defenseless children and the frail, defenseless elderly — must be protected from predators, murderers, rapists, robbers and other subhuman filth, at all times and at any cost, IMO.
The 6th Commandment actually says: "Thou Shalt Not Murder". It does NOT say, "Thou Shalt Not Kill." I personally don't consider any summary-execution — except by subhuman, murderous muslim/islamic pigshit — as murder, in any way, shape or form. It's "Due-Justice-For-Crimes-On-This-Earth", IMO.
"100 years from now, I want the filthy, stinking subhuman islamic/muslim filth's childrens' childrens' childrens' children to cower and cringe in fear whenever they hear the sounds of jet engines overhead because their legends tell of fire from the sky. I want them to hide in wet, dark caves and hellish-holes in the earth, Yes, I agree with the premise of this article, that "the death penalty is a Noahic Covenant with God, in a post-flood world", and America should apply it every-damned-day, to those deserving death for their crimes against society and its innocents. shivering with terror whenever they hear the roar of diesel engines because the tales of their ancestors talk about metal monsters crawling over the earth, spitting-out death and destruction. I want their mothers to be able to admonish them with "If you don't behave, the Pale Destroyers will come for you", and that will be enough to reduce them to quivering obedience. I want the annihilation to be so complete that their mythology will tell them of the day of judgment when the stern gods from across the sea – the powerful Americans – destroyed their forefathers' wickedness."
Mrs Curl, here's my $10 toward your trip to see the subhuman piece of murderous shitfilth, Donald Moeller, now 60, put to death for the 22-yr old rape and murder of your 9 yr-old daughter, Becky. I truly wish I could put a bullet thru his subhuman head, at no charge to anyone, and you could stand next to me while I kill him, and send him to God for Judgment Day.
Yes, Texas, kill anyone and everyone who murders, especially and including subhuman filth such as Marvin Wilson, 54, regardless of IQ bullshit. If they're "smart enough" to murder, they're "smart enough" to die for it. Good riddance and rot in hell, Wilson.
Yes, Georgia, kill the murderous piece of shit, cop-killing, Troy Davis. Kill the subhuman garbage and rid the earth of that filth/garbage/trash. I have to congratulate China, Iran, North Korea, Yemen for being tops in executions of guilty; the pitiful 5th place is ours. Shame.
NO, this subhuman piece-of-shit murderer, Jarrod Wyatt, NEEDS KILLING, not 50-years-yo-life in prison! KILL HIM!
Yes, nuke that turd-world shithole, Pakistan; it's one of America's enemies full of subhuman, murderous islamic pigshit filth. Kill all of them.