"Sugar" (opens in separate window)
a virus has killed more minds than bodies
friday, september 24
th

, 2021
We ought to consider the metaphysical shift that has taken place since the hysteria began: the loss of critical thinking.
Death has been at the forefront of our collective minds over the past 18 months. When the WHO declared the advent of COVID-19 a world-wide pandemic, whole swaths of civilization descended into a pit of panic about the unknown virus that had sprung forth from Wuhan.
Uncertainty abounded. Was this God's wrath? Was this a chemical weapon unleashed by a Communist state? Was this nothing but a seasonal respiratory illness that was co-opted for political reasons? In reality, we will probably never know the full truth about what happened in March 2020, as there are too many moving parts to consider at once.
We live in a society where homosexuals lecture us on morals, transvestites lecture us on human biology, baby-killers lecture us on human rights and socialists lecture us on economics.
In addition, we will probably not truly know what is true or false about the severity of the virus for some time. When we consider the fact that a significant percentage of diagnosed COVID illnesses are false positives; or if we consider the fact that the term "case" has been misused to stoke fear in the populace – we are faced with the reality that much of what we have been told about the severity and deadliness of COVID is, in fact, misinformation. As a side note, has anyone been able to locate the flu? It seems to have taken an extended vacation.
Now, whether or not the virus is more or less severe is not really the issue we ought to consider at this time. I say this because after 18 months of living through lockdowns, and now vaccine passport legislation, it is clear that nothing we can do will ever eradicate a respiratory illness – mystery about the case of the vanishing influenza virus notwithstanding.
What we ought to consider is the metaphysical shift that has taken place since the hysteria began. I am speaking about the loss of critical thinking that has infected more minds than COVID has bodies.
When tyranny becomes law, resistance becomes duty.
Coronaviruses have been around for a long time; they are simply one type of virus that leads to flu-like illness in human beings. I would imagine that before the pandemic was declared, most readers never considered rigorously what sort of virus they contracted during the cold and flu season. Instead, we would think about our symptoms – if we were feeling 'under the weather' – and use common sense to make ourselves better.
This all changed at the advent of COVID, however, as centuries of wisdom were thrown out the window on a whim. There were no longer "healthy" and "sick" people; instead, we were divided into "asymptomatic" and "symptomatic." There is no evidence to be found that healthy people will drive a pandemic, and there is also no evidence that viruses are like magical cooties – something that will invariably infect people if they simply come in contact with it. No, we have decades – nay, centuries – of experience that tells us human beings have immune systems that battle viruses, and healthy people don't spread sicknesses.
In the mind of the world enwrapped in COVID-hysteria, none of this matters. All people see are "cases" rising on newscasts, as they entertain nightmares about ventilators and people who believe in Ivermectin.
It does not matter that we have been told repeatedly that the vast majority of people who contract COVID will be fine, and in fact many would not even know they had it. You would think that this would give people comfort in the face of uncertainty, but it hasn't. For whatever reason, the idea of the virus has infected our collective minds at a rate even more detrimental than the actual illness.
People have largely eschewed all reason as they have seemingly succumbed to the weight of the flood of negative emotion leveled at them by the propaganda – sorry – the media.
I remember speaking to a family member last summer about a curious statement from Toronto Public Health that read: "Individuals who have died with COVID-19, but not as a result of COVID-19, are included in the case counts for COVID-19 deaths in Toronto."
Let that sink in: people who did not die from an illness are counted as deaths from that illness. This means that you could be hit by a train, but if you tested positive – by a dubious PCR test I might add – around the time of your death, you would be added to the COVID death count.
Is it any wonder that the numbers are so high?
I pointed out this hoaxical admission from Toronto Public Health to my family member, and as if speaking from a pre-programmed automatic response mechanism, the person said to me, "Yes, COVID makes you die of other things faster."
My proverbial breath was taken away. Imagine if you told someone that a friend who had late-stage cancer had died after a bout with pneumonia; would you think it wise to count that person as a "flu death" even though their organs had been failing for weeks? In addition, would it be correct to say that the flu made them "die faster" from cancer? Of course not! Granted, it is a sad thing when someone is already sickly, and they contract an illness – but nothing about the newly contracted illness hastens the cancerous mechanism that has already degraded the body.
This should be obvious to people, but it is not.
Even – or perhaps especially – scientific publications have become hypnotized by the un-reason that has been the gravest of plagues these last 18 months. Speaking of the flu, Scientific American admitted that the flu had disappeared because "mask wearing, social distancing, and other steps to stop COVID-19 have also curtailed influenza."
So, according to an esteemed scientific publication which is read by millions of people, we are to believe that masks and other measures have stopped the advent of one respiratory virus, but not another. The level of intellectual contradiction required to believe such a farce boggles the mind. If a virus is small enough to travel by way of your breath, then it can of course escape the cloth mask – the mask that is not sanitary by medical standards – that you are breathing through. Masks have been overwhelmingly proven to not stop infections of respiratory viruses, yet people will simultaneously believe they are saved from the flu because of their dampened cotton defense system, but that the Delta variant is raging in a world of masked and vaccinated disease carriers.
In addition, we have now progressed from mere mask-mania to vaccine-insanity. Recently, Justin Trudeau was caught screaming like an overwhelmed camp-councilor at a group of Liberal Party supporters – a group standing in painted circles, all 6 feet apart – about the dangers of unvaccinated people sitting beside vaccinated people. "Don't think you can get on a plane, or a train besides vaccinated people and put them at risk!" he bellowed in his best big-boy voice.
Is Mr. Trudeau so daft that he has outed himself as an "anti-vaxxer?" Does he not understand that a person who is vaccinated is supposed to be protected from an illness? He may as well have said, "Don't think you can ride your bike without a helmet beside someone else who is riding their bike, but with a helmet, and put that person at risk!"
Again, we see that the worst of the viruses circulating the globe is the virus of the mind that has caused grown men to lose their reason.
What a time to be alive, wherein we are witnessing the utter deterioration of the collective intellect of whole groups of people.
As alarming as it may be, it is comforting to remember that this level of mental deficiency is self-defeating. It is a matter of time before the lack of reason that has infected the minds of the masses will defeat itself – like mask-wearing has defeated the flu.
© 9.3.2021 by Kennedy Hall, "Life Site News".
A Day In The Life.
Up at 9a on Friday, I went thru my finger stick to check my BSL (Blood Sugar Level) and recorded it on my Diabetes 2 chart, made coffee and breakfast, had a couple smokes in the semi-cool garage and checked to leftover errands list. It was already 73°, very, very humid, and showers were forecast. I listened to the "Chris Plante Show" on WMAL-DC from 9-12, called Sherry to see how she and her daughter, Hollie, were doing. So far, so good.
I spent the morning going thru boxes and boxes of 2004 - 2017 personal and corporate income tax return packages, and many other business documents, in preparation for Oct 14th shredding. All paperclips, clasps and other metal objects have to be removed. I still have a final box to go, and will get to it over the weekend. I quit around 2p, and had Lasagna for lunch. I still have a bag of 6 Crunchy Taco Supremes & Fire=Hot Sauce, for dinner.
Always be a first-rate version of yourself, instead of a second-rate version of somebody else.
After dinner, I watched Fox News, then switched to Discovery's "Gold Rush" until 11p, and to "Gutfeld!" on Fox. Lights out at midnight.
I slept-in until 9:30a on Saturday, another 72° warm and humid late Summer morning. I had some errands to run, so after coffee and breakfast, I left for southern York County to get them done. The day are getting shorter and nights longer, as we move to Fall and the coming Winter Solstice. Back by 1p, I had 4 Crunchy Taco Supremes & Fire Sauce for lunch, and since nothing worthwhile was on TV, napped for 3hrs.
Truth be said, Saturday was an "NBC" (Nothing But Crap) TV day and evening, with a shitty NASCAR short track 500 mile race, reruns of everything else, "Watter's World" on Fox, which also sucked. At least there's a 3hr IndyCar Race at the legendary Leguna Seca (CA) road course, tomorrow. No F-1 or IMSA races until next weekend. So I wound-up watching news and calling it an early night at 10p.
I slept-in until 9:30a on Sunday, with a nice 67° and moderate humidity. I did the usual morning finger stick, had Kona Coffee and a couple smokes in the garage, made an English Muffin w/ Orange Marmalade. I decided against Eggs Benedict, as it was just too much work. After plenty of coffee, the morning shower, I started 2 loads of laundry, since there are no races on TV until 3p. Another "NBC Day".
Things are never so bad they can't be made worse.
Instead of TV – except for the IndyCar Race at 3:30p – I worked on removing paperclips, clasps and zillions of staples from tax documents going back to 2001, for myself and the Ol' GC&N, so they can be shredded on October 14th, at a local park. They do this every year in the next township. After watching the IndyCar race, I finally got my Bluetooth AT&T Phone working with the Jeep's Bluetooth system, something I've been trying to do for a couple of weeks. I finally figured it out. Good on me.
After a dinner of Roast Beef Sandwich & Fries Smothered in Gravy, I watched some various car show episodes on TV, until 10:30p, and called it Yankee Doodle.
Up at 8a on Monday, I made coffee and had a light breakfast. It was a mere 55° and I almost turned-on the heat. It was so chilly in the garage, when I was having a smoke with coffee, that I was actually shivering and my fingertips were ice cold. Damn. It's going to be a very cold and snowy Winter, "I'm predicting". After listening to the "Chris Plante Show" until 10:50, I had an 11:30 Cardiology (Apple Hill Medical Center) app't w/ RCNP Nurse Amy, so I left for southern York County.
Home by 1p, I had a light lunch, and just enjoyed the day. After a 3hr snooze on the couch, I explored more options with my Jeep's and AT&T cellphone's Bluetooth ability. Still fumbling on a few minor thing, but have mastered most of it. After dinner, I watched "American Pickers", "Tucker" and back to "AP" until 11p. Lights out.
Up at 8a on Tuesday, it was 52° cool, humid and cloudy, but would warm-up later. After the morning finger stick and recording the number, I made coffee and breakfast. After listening to the "CP Show" from 9-12, I had a light lunch, did an errand, and got back to the boxes of 2003 - 2018 Tax Returns; removing paperclips, clasps and millions of staples. Before long, it was 6:30p, getting into dusk, and I took a break for the day. I'm about halfway thru the project, for the October 14th shredding, at nearby Cousler Park, in North Manchester Twp. I had a Egg & Olive Salad Sandwich, watched Fox News shows until 11:45, and quit for the day.
Never confuse the size of your paycheck with the size of your talent.
Awake at 8:30a on Wednesday, I made Kona Coffee, had a couple of smokes in the garage, breakfast and checked the weather and news. While listening to the "CP Show", I called back Jeep/Mopar's Extended Warranty Offices, and purchased a 5yr extended service plan for my 2019 Jeep Grand Cherokee "Overland" HEMI V8, for $2,400. I'd spoken to one of their reps, Ben, several times about it, and decided to go ahead and add value to the vehicle. With a rainy, stormy, 80% humidity day on tap, I decided to stay home. Nowhere I needed to go, and nothing to do outside.
I did paperwork, paid some utility bills online and worked a short while on the tax returns' clean-up in the basement. After dinner, I watched "Mecum Auto Auctions", "Iron Resurrection", "Tucker" and more Mecum until "Gutfeld" ended, at midnight. Lights out.
---

Flash Flood Warning
Thursday, September 23, 12:00 PM EDT


to
Thursday, September 23, 10:00 PM EDT
Source: U.S. National Weather Service, State College, PA
FLASH FLOOD WARNING NOW IN EFFECT THROUGH THIS EVENING
The Flash Flood Warning is now in effect for:
• A portion of central Pennsylvania, including the following areas, Adams, Columbia, Cumberland, Dauphin, Juniata, Lancaster, Lebanon, Montour, Northern Lycoming, Northumberland, Perry, Schuylkill, Snyder, Southern Lycoming, Sullivan, Tioga, Union and York.
• Through this evening.
• Heavy rain will fall over the area this morning, then taper-off during the afternoon hours. Rainfall totals of 3 to 5 inches are forecast.


---
The heavy, pounding rain woke me at 6a, on the skylights and windows, and it sounded like a freight train going thru the condo. I was up for the morning. I fired-up the super-fast, industrial/commercial my 2009 HP Compaq 6000 Pro Microtower (Win-7 Pro x64) computer, checked the weather maps, and it was a massive storm coming-up from the Atlantic side of Florida, 100-200 miles wide, with plenty of red and orange areas, aimed directly at the York area. I haven't seen this much rain – 2¾"+ in the rain gauge already – since TS Ida came thru, 2 weeks ago. Anyway, I made Kona Coffee and breakfast, and sat in the very cool 61° garage, with hot coffee, and enjoyed the rainfall.
After lunch, the rain had stopped, skies were beginning to clear, and I had a food shopping trip to make. Back by 2p, after a couple of other stops, I unloaded and worked on paperwork, the tax files in the basement and watched some replays of auto races on the IMSA-TV Channel. I switched over to "Expedition Unknown" after dinner and then to Fox News until 11, and unplugged for the night.
The Truth, At Last?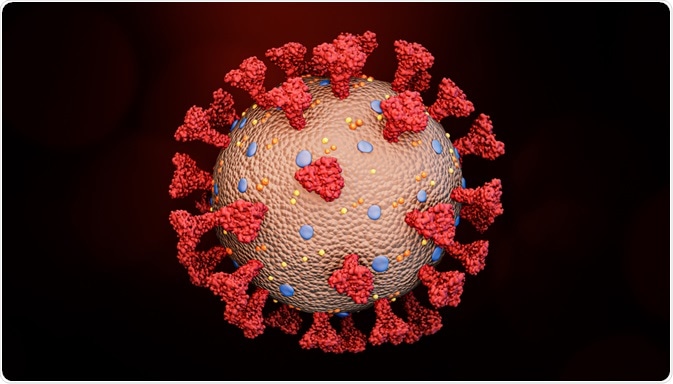 Chinese whistleblower claims first COVID outbreak was INTENTIONAL and happened in October 2019 at Military World Games in Wuhan - two months before China notified the world about virus. Defector Wei Jingsheng said virus may have first spread at military tournament. Reports emerged in October 2019 athletes at event fell ill with mystery sickness. Mr Jingsheng alleged China deliberately spread virus during Military Games. He claims he took his concerns to senior figures in the US gov but was ignored.
A whistleblower has sensationally claimed China deliberately spread Covid at a military tournament two months before the rest of the world knew about the deadly virus. Ex-Chinese Communist Party insider Wei Jingsheng said The World Military Games in October 2019 could have acted as the virus' first superspreader event. The international tournament for military athletes was held in Wuhan - the origin of the Covid-19 pandemic - two months before China notified the World Health Organisation about its first cases. Mr Jingsheng claimed it was no coincidence some of the 9,000 international athletes who gathered for the event reportedly became sick with a mystery illness.
'I thought the Chinese government would take this opportunity to spread the virus during the Military Games, as many foreigners would show up there,' he told the new Sky News documentary What Really Happened in Wuhan. The whistleblower claimed he had heard of the Chinese government carrying out an 'unusual exercise' during the games. '[I knew] of the possibility of the Chinese government using some strange weapons, including biological weapons, because I knew they were doing experiments of that sort,' he said. His claims were supported by the former Principal China Adviser to the US State Department Miles Yu. He said French, German and American athletes were among those to fall ill at the tournament with Covid-like symptoms, but were never tested for the virus.
'We see some indications in our own data… that there was Covid circulating in the United States as early as early December, possibly earlier than that,' ex-US State Department Covid-19 investigator David Asher said.
Mr Jingsheng also claims he took his concerns about the unfolding situation to senior figures within the Trump administration in November 2019 but was ignored.
The long-time democracy campaigner, who has served time in prison for 'counter-revolutionary activities', said he made the approach as whispers of a 'new SARS virus' began circulating on WeChat and other Chinese social media platforms.
'I felt they were not as concerned as I was, so I tried my best to provide more detail and information,' he said.
'They may not believe that a government of a country would do something like that (cover up a virus), so I kept repeating myself in an effort … to persuade them.'
Xi Jinping's authoritarian regime tried desperately to shut down whistle-blowers and silence any discussion of the virus in the early stages of the Wuhan outbreak - even when an untold number of corpses started flooding the city's hospitals.
Any references made in social media about a new SARS virus or 'outbreak' were censored and brave medical staff who tried to speak out and warn the world were detained and forced to sign false confessions of panic-stirring.
Mr Jingsheng who was exiled to the US years earlier said he was aware of what was happening through Beijing Communist Party insiders who shared their fears about the situation and described the central government cover-up.
But despite the impending health crisis set to devastate the US and the rest of the globe, his message was not being taken seriously, he claims.
The Chinese dissident would not disclose which political leaders he spoke to but insisted they were senior government figures and had the ear of then-President Donald Trump.
'I'm not sure if this politician wants me to talk about him right here,' he said.
'But I want to say he is a high enough politician, high enough to be able to reach the President of the United States.'
As coronavirus cases continued to ravage China, the authoritarian state kept the outbreak hidden from the WHO until December 31, when it was no longer possible to contain knowledge of its existence.
But even then, Beijing denied the virus could be transmitted from person to person until eventually coming clean a month at the end of January.
The WHO labelled the mysterious outbreak a Public Health Emergency of International Concern on 30 January 2020, as infections started sweeping across other nations including the US earlier that same month.
In August this year, Dr Peter Embarek, who led the WHO probe into the origins of the coronavirus pandemic in China, said the world's first Covid-19 patient may have been infected by a bat while working for a Wuhan lab in China.
Dr Embarek made the shocking claim despite initially dismissing the notion that the virus escaped from a lab as extremely unlikely.
Embarek later admitted that the lab leak theory could have happened, suggesting that a Chinese researcher could have been infected by a bat while taking samples in connection with research at a Wuhan lab.
Some have suggested the source of the virus was the Wuhan Institute of Virology, a Chinese lab that is the world's largest centre of research on coronaviruses.
They believe the virus was either uncovered at the lab - which collects coronaviruses from wild animals - or else engineered through 'gain of function' research.
Such research involves adding properties such as increased transmissibility to already-existing viruses to study the effects and develop treatments before such diseases crop up in the wild.
But the research is hugely controversial, with many scientists arguing the risks of creating such viruses far outweigh the potential benefits.
According to proponents of this theory, the virus then leaked from the lab - possibly by infecting staff who then unwittingly passed it to the general population.
One intelligence report passed to agencies in Washington claims three members of staff at the laboratory sought hospital treatment in November 2019 - a month before the first official cases of Covid were detected, the Wall Street Journal reported.
Their symptoms were 'consistent with both Covid-19 and common seasonal illness', the report says, calling for further investigation.
That tallies with a body of evidence suggesting Covid may have been circulating for months before China first reported it to the world - either as a result of the often-mild disease going undetected, or the result of a cover-up.
Scientists in Italy claim to have detected evidence of Covid in blood samples taken as far back as September 2019, while researchers in Spain say the disease could have been present there in January 2020 - months before the first official case.
Even the authors of the much-derided WHO report admitted they could not rule out the possibility that Covid was circulating before December 2019.
But it was not until December 31, 2019 that the WHO's China office was informed of a mystery pneumonia which had sickened 44 people in Wuhan.
Later, the WHO was informed that at least one patient in Wuhan - a major transport hub - had been showing symptoms as early as December 8.
© 9.21.2021 by CHARLIE COË & LEVI PARSONS, "Daily Mail".